The All-In-One Solution for
Email & Social Media Marketing
Automation
Get your word out! Reach your readers wherever they are, however they want with email subscriptions, social media updates and RSS feed tracking.
Find Out More »
You deserve reliable service, better capabilities, and actual people to talk to when you need help. Join us! It's easy to transfer with minimal risk.
Find Out More »
Step up your contact marketing and email newsletter campaigns. Amplify their reach with social media, automate and integrate with your business blog.
Find Out More »
Extend the reach of your autoresponders, list management and shopping cart integrations with our social media automation and viral sharing.
Find Out More »
The best of part of FeedBlitz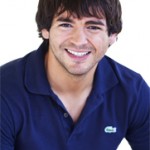 is that I do not have to worry about writing a separate newsletter or any of that jazz. All I do is publish my web show and blog posts on my website and – boom – it gets sent out to my subscribers when, where and how they want it, while I go play hockey.
~ David Siteman Garland, TheRiseToTheTop.com
Home Bottom Middle
This is the widgeted area at the bottom of the home page in the middle.
FeedBurner
Migration
FREE step-by-step guide for
Easy Migration
No Subscriber Loss
RSS, Email & Social