---
-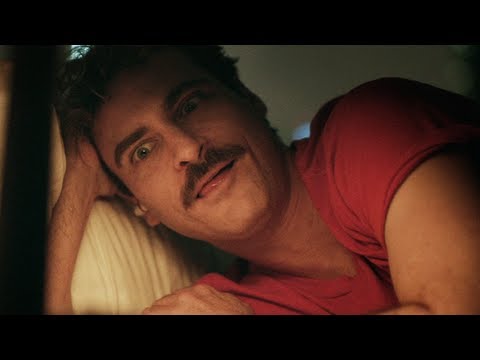 Last night Fiona and I watched Her, a kind and sensitive film about love between a human and an artificial intelligence. I've embedded the trailer above in case you want to take a look.
It's a great film on two levels. Firstly as a modern era human love story and secondly for the way it shows what artificial intelligence will bring to society. Her shows how powerful artificial intelligences will be, the range of emotions they will have and how they will evolve and explores issues of mutual dependency. All of this is played out without the usual 'machines vs humans' narrative which allows for a more nuanced investigation of the issues. It's powerful stuff. I'd love to say more, but won't for fear of ruining the film.
We will most likely have a $1,000 computer with the power of a human brain before the end of the next decade so the stuff of science fiction could be with us very soon. It's impossible at this stage to say how it will play out, but I'm excited to see it. Will the machines have personalities? Will they have soul's? Will they treat us well?
For better or worse we will have answers to all these questions inside the next twenty years or so.
Kieran O'Neill, founder of our portfolio company Thread likes to quote Paul Graham saying 'if you make something easier for people to do, they will do more of it'. At Thread Kieran is making it easier to buy fashion and as a result the majority of his customers report that they spend more on clothes after becoming Thread customers than they did before. Amazon's 'One click purchase' is another great example of a service that gets people to buy more by making it easier.
Yesterday Twitter and Facebook made separate but similar announcments that customers will be able to buy stuff directly from Tweets and their Facebook newsfeeds. Here's how Facebook described their 'Buy button':
With this feature, people on desktop or mobile can click the "Buy" call-to-action button on ads and Page posts to purchase a product directly from a business, without leaving Facebook.
The purchase will be made using credit card and presumably shipping address data stored by Facebook. It sounds like it could be as easy as buying something on Amazon.
Twitter's announcement was that they have acquired a company called Cardspring which has payment technologies, and they have outlined how merchants will be able to interact more with customers within Tweets, although they have stopped short of announcing a 'Buy button' of their own. I suspect it's just a matter of time before they do though.
All of this is similar to a 'buy in the page' service offered to media companies by Lyst that allows people to buy items they are reading about without clicking to a different site.  (Lyst was one of my portfolio companies when I was at DFJ.)
For me these services which take a step or two out of the process of buying stuff online represent an important evolution. Ecommerce is slated for massive growth and making it easier to buy will be one of the drivers.
Google has upped the intelligence of it's mobile search and now indicates when sites won't render well on a mobile device. It's a short step from there to not putting those sites in the top search results. This comes in the year when Google expects mobile search volume to pass desktop search volume, and makes it clear to me – responsive design is the only option for startups now. That can be difficult when resources are tight but without responsive design half of search queries won't find you. The result: your V1 website is much less likely to get the traffic you need and you will have a hard time knowing whether your idea is working.
I'm sure that many of you have been building responsive sites for some time, but we have now reached the point where for the vast majority of startups there is no sensible alternative – and that includes B2B startups.
In June I shared some CBInsights data on investment into London startups through Q1 under the headline London: A startup ecosystem in the making. This week TechCrunch published Crunchbase data for the whole of the UK showing a similarly strong picture.
Success begets success in the startup world and these investment figures wouldn't be happening if it weren't for the success that has been enjoyed by companies like Just Eat, AO.com, King.com and Zoopla. That's not the whole story though, because confidence also breeds success. That's why it's important we keep shouting about the things that are going well.
I'm pleased to say that the last week has seen Google Ventures arrive in the UK and Seedcamp announce their new fund. They will help keep the investment rate growing.
We recently invested in Lexoo, a marketplace connecting SMEs with legal services. We were attracted to the opportunity because there are an increasing number of freelance lawyers who are doing equivalent quality work for startups at 20-30% of the cost of working with a big law firm. The founder, Daniel van Binsbergen, is an impressive individual so we backed him to build a marketplace to help SMEs and freelance lawyers find each other. You could think of it as like Elance or oDesk for the legal sector.
Lexoo is one of our very early stage deals, and as was the case with our other early seed deals SnapTrip and Parcelbright the CEO worked with our Product Partner Dharmesh to conduct a structured set of customer interviews. Taking inspiration from Rob Fitzpatrick's The Mom Test we are careful to ask questions that reveal customers' true feelings and motivations and avoid vanity conversations.
And the findings were remarkable.
It turns out that the price of legal services is important to SMEs, but that there are some bigger issues at play. Most people hate buying legal services because they don't know what they need, don't really know what questions to ask, and are afraid that if they make a mistake it will cost them big time down the road. Moreover, recommendations from friends don't work very well because most people aren't sure whether their friends really know a good lawyer from a bad one and because it's hard to ask difficult questions or negotiate with a lawyer that's been introduced by a friend.
These findings have transformed Lexoo's strategy. The plan had been to be efficient at matching SMEs and lawyers and build some workflow into the platform to make it sticky – e.g. for invoicing. Now we will build education into the platform so SMEs can be smart in their procurement of legal services and get over the difficulties described above. Daniel likes to give the following example:
SMEs use lawyers a lot to review employment contracts, but the cost of doing so can vary from £300 to £1,400 depending on the complexity of the situation (options, founder status, restrictive covenants etc.). On Lexoo we will build functionality so our customers can work out where on the range they should position themselves and understand the questions they should ask. And then we will connect them with a range of suitable lawyers.
Lexoo will now be adding much more value to it's customers. That's exciting!
Finally – some of you who read this blog helped out with the customer interviews. Thank you!