Well, have ya'll been enjoying Sneaky Peek Week from The Cat's Pajamas? There's some great new stamps and dies coming your way and will be available this Tuesday the 21st! They all make me want summer to hurry up and get here already (although the Texas heat can stay behind)!

I know, this is a "different" look for me, but I wanted to try a couple of new products I got and some other "looks" I've seen here and there, so this card's a MASHUP of all of that.


I like how it turned out! Have ya'll spotted the NEW TCP stuff? First, the stamp set being debuted today is called

Small Sentiments.

It's where the talk bubble, sentiment and arrows came from. I also used two new CutUps dies, the

Glasses

and

Talk to Me

, a set of talk bubbles, fun shapes and the arrow as well! SO COOL!!!




Ok, gotta go and get the girls ready for soccer now--both of their teams made it to the championship games in the tournament they're in! I see trophies in our future!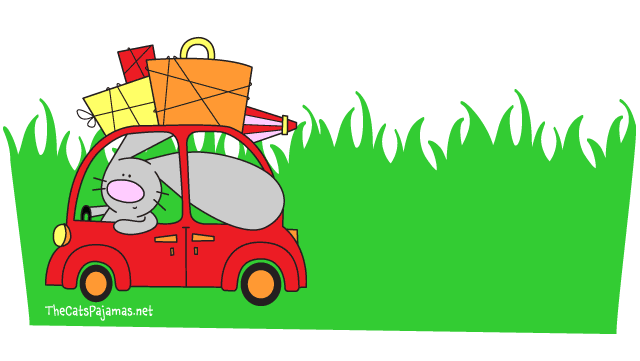 Want to win one of the Stamp Sets from the NEW collection?! All you have to do is comment on our SPLITCOAST THREAD HERE. It can be about anything. The Sneaky Peeks, techniques you like to use, some you'd like to see, the weather. Anything you want.

Then each day during Sneaky Peek Week, starting on Wednesday, May 14, we'll randomly choose a winner from the comments on THAT thread. The winner will win the set that we Sneaky Peeked the previous day.

And all you have to do to win is comment! The more comments the better. Easy Peasy. We'll announce the winner each day on the Sneaky Peek thread for that day, and the winner has one week to PM me. Stamps will be sent one week after the release if the winner has not placed an order by then.



Now what do you have to say about that?



SUSIE Q-TIP: Sequins. They are the new IT thing. Just sayin'. Here, I topped them with some adhesive rhinestones for even more bling de la bling bling.
Stamps: Small Sentiments (The Cat's Pajamas)
Paper: White, Aqua Mist, Hawaiian Shores, Harvest Gold (PTI)
Ink: Brilliance Graphite Black (Tsukineko), Sno Cone (MFT)
Accessories: Glasses and Small Talk CutUps Dies (The Cat's Pajamas), Corner Rounder, Camera Washi Tape (Webster's Pages), Mustard Color Shine (Heidi Swapp), Sequins, Adhesive Rhinestones, Jody Boosters
Finished Size: A2


Well, you can always tell when it's a
super muggy day here in North Texas
when your coffee drink from McDonald's is sweating worse than you are. The humidity is still in hangover mode from our
SCARY
storms from two nights ago (lightning struck
VERY
near our car on the way home that evening...all we could see was white!). There were 16 tornadoes that touched down and it's been reported that some people are still missing. Although the tornadoes and devastation happened several miles from us, I still want to say that it was too close for comfort! Keep those folks in Granbury, Cleburne and the surrounding areas in your thoughts and prayers.
We will never know why things happen the way they do, but all we can do is trust that God is in control. I thought this verse was an appropriate reminder (and one of my all-time favorites), to keep in mind when things seem pointless and harsh. It's a Plain Jane stamp from
Verve
,
Jeremiah 33:3
. I used
last week's Viva La Verve sketch
and combined it with some unique colors and patterns, along with the
Cross Dies
,
Scallop Trim Trio
and
Banner Bundle Dies.
I tied the pretty double bow with the luscious
Truly, Madly, Deeply Seam Binding ribbon.
I LOVE THAT STUFF
and the colors are amazing!
Now I think I'll just leave this card out for a while and let that verse keep sinking in... ;)
SUSIE Q-TIP
: I told ya'll how much I'm loving the little wood cutout embellishments that are popping up everywhere. I wondered how easy it would be to put that brad through the center. I just used my piercing tool and gently poked a hole through it, no problem. It did splinter a bit on the back, but you can't tell...good thing it's double-sided. Your welcome.
Stamps: Jeremiah 33:3 Plain Jane (Verve)
Paper: Vintage Cream, Black, Berry Sorbet (PTI), Everyday Eclectic (Echo Park), Yours Truly (Echo Park)
Ink: Brilliance Graphite Black (Tsukineko)
Accessories: Cross Set, Scallop Trim Trio, Banner Bundle Dies (A Cut Above Dies by Verve), Paper Doily, Silver Brads, Seam Binding Ribbon (Verve), Wood Butterfly (Michael's), Glue Dot, Jody Boosters
Finished Size: A2
Well, Saturday when we had our
Reverse Confetti Launch Party
at Scrapper's Boutique (that went FABULOUS I must say), I had the (sometimes daunting) job of creating the weekly Scrap-n-Dash page for everyone to make along with Jen's adorable make-n-take tag. Here's the fun and colorful page I made.
We had never done a layout for our customers to do that had stamping on it, so it was a perfect time to introduce them to that with the
Dream in Color
stamp set from
Reverse Confetti.
Combine it with a great sketch I found from Susan Stringfellow, I think my layout was a hit! I hope ya'll like it too and see how easy it is to use your RC stamps for scrapbooking as well. Happy Day!! Do ya'll stamp on your pages?
By the way, want to be a
'FETTI FIND?
We want you to share your Reverse Confetti creations with us (and the rest of the stamping world!). Link your projects
HERE on the Reverse Confetti Blog
.
Each Monday we'll be posting on the RC BLOG:
1. a few of these projects which will be that week's
'FETTI FINDS
2. a new link list for that week (posts made Sunday through Saturday)
From these 'FETTI FINDS, we'll choose a 'FETTI FAVE to join the CONFETTI CREW as a guest during our next release for sneak peeks and the release hop.
Just a few rules…
1. Anything goes, as long as Reverse Confetti stamps are the main focal point of the project
2. No limit to the number of projects linked, but they must be posted to your blog or gallery that same week (no linking older projects)
It's time to
CELEBRATE THE CREATIVE SIDE OF YOU!
SUSIE Q-TIP
: When I found this layout sketch, I knew it would be a great fit with the "color" I needed to add to tie in the sentiment. Each of my circles were actually represented as circles in the sketch as well. However, those circles would also be great with all flowers, Mickey Mouse heads, all butterflies, hearts, stars, etc. Think outside the box when using a sketch... a circle isn't always just a circle.
Stamps: Dream in Color (Reverse Confetti)
Paper: American Crafts Solids, Various Patterns
Ink: Brilliance Graphite Black (Tsukineko)
Accessories: Circle, Butterfly, Heart Punches, Swirl Embossing Folder, Circle and Scallop Circle Nestabilities, Buttons, Letter Stickers (OA), Black Fine-tip Pen, Hot Glue, Jody Boosters
Well, how would ya'll feel about a
NEW
release from
The Cat's Pajamas
? It's been a while since ya'll got some new TCP mojo from me, so let's get this beach party started. Let me be one of the first to introduce ya'll to
LIFE'S A BEACH
--the first of 7 new stamp sets and 4 new dies coming your way on the 21st of this month!
I combined by Sneaky Peek with this month's TCP Tuesday Challenge:
MAY'S challenge is all about
clean and simple
cards. Design a card using TCP stamps and/or CutUps dies with clean lines, minimal elements, areas of white space and few or no embellishments. Read more about how
YOU
can play along in our
Splitcoast Forum HERE.
Well, it's been a
crazy week,
to say the least. American Idol alone almost sent me over the edge. I wanted the
final two to be Candice and Angie
. It took me a day to recover from that, so I'm sorry I've been a little quiet (can't wait 'til next week's finale--Go Candice!). So Happy Mother's Day, before I forget! I hope all you mommies out there get to enjoy a little bit of peace and quiet today, or if that's not your thing, I can send my girls over.
I've had this card using
Verve Stamps
made and sitting on my computer printer for a while now (that's where they go when they are waiting to be blogged). It sat there and sat there, reminding me to show it to ya'll, so here I am, watching a
UEFA Champions League Soccer
match on TV and writing this post (finally! And yes, I like watching soccer on TV--a little known fact about me!). Anyway, I thought this card would be a sweet project to share for Mother's Day. The
Viva la Verve sketch
I followed (
HERE
) was current at the time I made it, I promise! It's a great sketch that I plan to use again. I used the "newish"
Shining Star
stamp set, the
Starry Dies
(I love the little stars on top of the big one here), along with the fun
Calendar Countdown
set from Verve. Oh, the ideas I have for this set!...just never enough time in the day after all the cooking, cleaning, laundry, and American Idol. It's a tough job, being a mom. High fives to us all!!
SUSIE Q-TIP
: I love the look of a star layered under a main image. Of course the sketch didn't call for it, but it was a no-brainer to add it as a layer. It's a good "try it on for size" style tip for ya'll. Your welcome.
Stamps: Shining Star, Calendar Countdown (Verve)
Paper: Dark Chocolate, Fine Linen, Aqua Mist, Harvest Gold (PTI), Home for Christmas (Fancy Pants)
Ink: Brilliance Graphite Black (Tsukineko), Chocolate Chip (SU!), Chestnut Roan Cat's Eye (Colorbox)
Accessories: Pennant Trim and Starry Dies (A Cut Above Dies by Verve), Star and Circle Nestabilities, Chevron Embossing Folder, Paper Piercer/Mat Pack, Chocolate Seam Binding Ribbon (Signature set, Verve), Button, Linen Thread, Pewter Brads, Jody Boosters
Finished Size: A2
More Recent Articles
---
Click here to safely unsubscribe from "susiestampalot." Click here to view mailing archives, here to change your preferences, or here to subscribe • Privacy