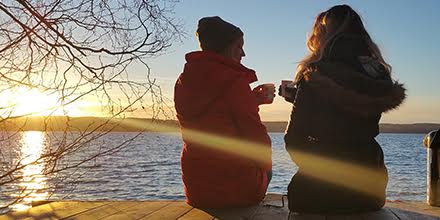 Did anyone ever say to you, "If you can't say anything nice, don't say anything at all?" Well, they're onto something. Being kind and nice and good is, well, pretty incredible. And on Random Acts of Kindness Day, Bigelow Tea has a few suggestions on how to bring a little good into the lives of others. First, though, why is kindness so important? Well, let's just say it's because being nice is, in the words of Bigelow Tea president and CEO Cindi Bigelow, an endangered virtue. It's a shame, too, because there's a lot of really cool research out there that suggests kindness is good for you. See for yourself!
Performing random acts of kindness may be the secret to alleviating social anxiety, according to research. Studies have also shown that being nice makes us happier, less stressed and may even help us live longer. Oh, and don't forget the whole altruism aspect… When you're nice to someone, you just feel good. You have a bigger smile and an even bigger heart.
Research also suggests that being nice in the workplace is good for both individual workers and for businesses as a whole. Harvard Business School's Amy Cuddy and her research partners found that leaders who project warmth and kindness are more effective than those who lead with their toughness and skill. Why? Because employees feel greater trust with a leader who is kind. Plus, those who are compassionate and more in tune with other people's emotions may be more successful at work.
Being nice may make you more attractive. (!) According to some rather encouraging research, being a good person could actually make people perceive you as more attractive. Thumbs up to that!
We think Cindi's words put it best: "You see, in my mind, it's of incredible importance, even though, I will admit, 'niceness' isn't on any curriculum at any liberal arts college I've visited. Furthermore, 'niceness' isn't part of any professional performance evaluation in Corporate America, probably because we sometimes operate under the misguided notion that nice guys, and girls, finish last.  I'm here to dispel that notion. I look for 'nice.' I need to see 'nice,' not only in my kids, but also in my employees — all of them. "
So, do something nice for someone today. Ask someone to sit down over a cup of tea to talk; you'd be surprised how many people would appreciate the outlet. Or simply handing off a cup of tea to someone can help relieve stress or give them an excuse to relax for a moment. We're not saying tea is the only way to be kind, but it's an amazing jumping-off point, so why not start there?
How will you show kindness today? Join the conversation by tagging #TeaProudly on social media. Be kind, be good, be nice… after all, we're all in this together, right?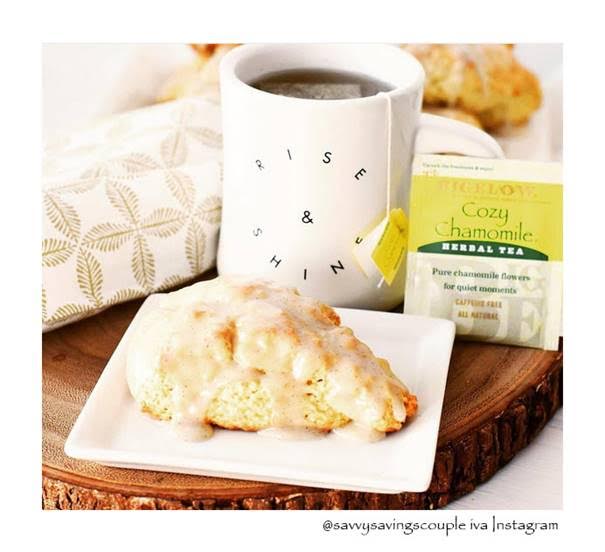 Whether you know it as breakfast, brekkie, or "grabbing-this-to-go-because-I-was-late-five-minutes-ago!," the first meal of the day is pretty darn awesome. The word breakfast literally means to break the fasting period of the prior night. And, during National Hot Breakfast Month, we think nothing pairs with that all-important meal like a hot cup of Bigelow Tea. So, in celebration of breakfast and its lovers, here are some fun facts…
Of course, we recommend a cup of tea to go with your starting meal. Not only can it enhance the flavors of your breakfast, it's the perfect morning ritual—energize with a cup of English Breakfast or simply start your day off with your favorite flavor. Regardless of what you sip with breakfast, we want to hear about it. Tea early and #TeaProudly—which is your favorite breakfast tea go-to?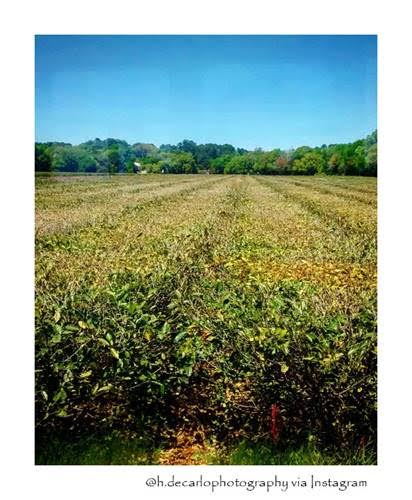 Bigelow Tea is so much more than just a tasty mug of tea; our company also helps save the Earth. Yes, that sounds like quite the statement, but it's the truth- we believe in practicing business philosophies that help, not harm. It's right there in our mission statement: "Do the right thing and good things will follow." So how does our company do sustainabiliTea proudly? Here are some of our many, many ways:
We're Powered By The Sun.
We are hugely in favor of supporting renewable energy and reducing emissions, to keep our planet in good shape for future generations.  We've done this by installing 880 solar panels at our Connecticut headquarters. Every year, this effort produces about 200,000 kWh, which is enough energy to power 527 homes for an entire year – with nothing but the power of the sun. So how does this affect pollution levels? It equals a reduction in pollution roughly equivalent to 200,000 car miles removed from the highways each year. Sit back and sip to that!
We've Made An Energy Efficient Environment.
We've spent many years reducing our energy use, leading to a nearly 10 million kWh reduction. And we've reduced energy by over 2.5 million kWh in just our Fairfield plant alone through energy efficiency measures. In laymen's terms, that's the equivalent of planting 41 million trees. How have we done this? One way is by replacing light bulbs with energy efficient bulbs in all offices in all our facilities. Yes, it can be that simple to save the Earth.
We Say No to Landfills. 
We have a company-wide commitment to achieving "Zero Waste to Landfill" status. What that means is we're following the guidelines of the Zero Waste Alliance, which says that a company can claim being a zero waste to landfill facility if no more than 10 per cent of their waste ends up in a landfill. Guess what? Our company diverts 94% of its solid waste company wide, meaning we have actually surpassed the official guideline. We recycle, and then recycle some more, and
reduce/reuse/compost, all leading to be a Zero Waste to Landfill Company.
We've Made A Modern Tea Plantation.
We purchased the Charleston Tea Plantation in 2003, saving the land from development to turn it into America's own tea garden. This special spot features 127 acres of beauty (and incredible tea leaves!) and welcomes visits from thousands of tea lovers yearly. We're proud of the Bigelow family's hard work to keep the traditional tea plantation alive and well with a modern twist!
We Work With Green Suppliers.  
We're also very proud to work with an environmentally responsible supplier. A couple of the amazing things being done there to ensure our much-loved drink is created with only the crème de la crème of practices:
We're keeping our tea facilities as warm and cozy as the drink thanks to installation of Insulated Concrete Form (ICF) walls, which are 83% more energy efficient compared to traditional walls;
We're fans of geothermal heating and cooling units; using this method for heating or cooling the entire building expansion uses only 1/14th the energy you would need if you used oil.
We know you love tea as much as we do; that's why we are so delighted to keep our #TeaProudly community in the loop about all about the modern-day environmental choices that keeps that delicious tea in your cup while saving the planet, especially during Go Green Week. Learn more about all the amazing things we're up to and share with us how you #TeaProudly the "green" way.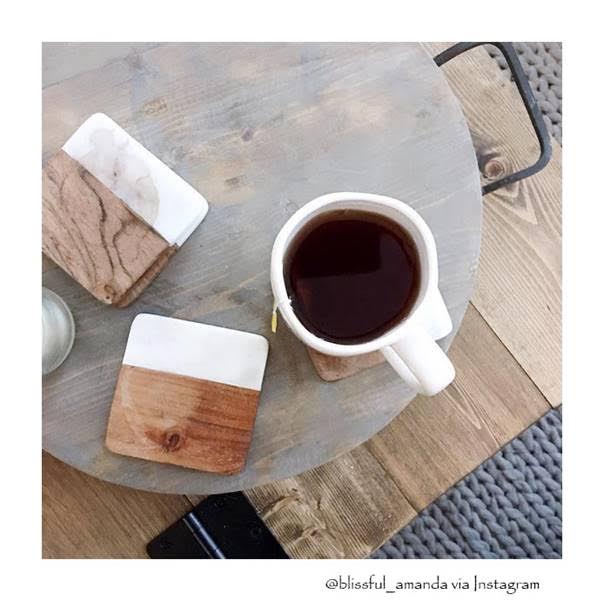 If you love tea, like we all do, and chocolate (yes please!) then why not combine the two? And for February, chocolate-flavored teas are just too perfect, so for all you tea lovers out there, Bigelow Tea is here to help. Appealing to the chocolate lovers of the world (you know who you are), we have created three super awesome chocolate tea wonders: Chocolate Chai, Peppermint Bark herbal tea and Benefits Chocolate and Almond herbal tea.  That just-sweet-enough combination of tea and chocolate (yes, there's actually cocoa powder in the tea bag!) makes for a super delicious mug of tea. The aroma is mmmm-mesmerizing and—huzzah!—you can indulge without the guilt, because tea has 0 calories (maybe a few if you add in some milk or a sweetener), which is a lot lower than your average box of Valentine's Day chocolates.
So, let's talk about chocolate. The terminology can be a tad confusing, but most experts these days tend to use the term "cacao" to refer to the plant or its beans before processing, while the term "chocolate" refers to anything made from the beans. As for the history? Well, let's rewind all the way back to 1900 BC to the Mayan civilization. The ancient Maya are believed to be the first people to regularly grow cacao trees and drink chocolate. According to historians, the Aztecs got their hands on it later, but they had to trade for cacao because they couldn't grow the trees. That said, the word "chocolate" comes from the Aztec word "xocoatl," which refers to the spicy drink the Aztecs made from cacao beans. At that time, cacao seeds were actually a form of currency. Who knew?!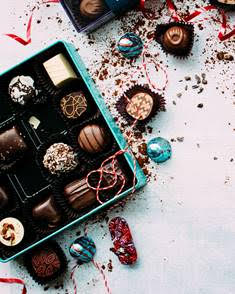 Fast-forward several thousand years to the 17th century, when chocolate was the "it" drink throughout Europe, believed to have nutritious, medicinal and even aphrodisiac properties (it's rumored that Casanova was especially fond of the stuff). During the Revolutionary War, some soldiers were paid in chocolate, due to the Continental Congress' financial difficulties. Today, chocolate is a multi-billion-dollar industry in the United States, and the average American eats at least half a pound of the stuff per month!
Bigelow Tea honors the history of this fabulous confection with our handcrafted flavors highlighting chocolate. So, when you need a sweet treat (speaking of treats, check out our recipe for Jasmine Green Tea Truffles, total yum!), brew a cup and #TeaProudly. You'll be enjoying a rich beverage with a rich history, and hey, everything is better with chocolate. Let us know how you get your choco-fix!
More Recent Articles