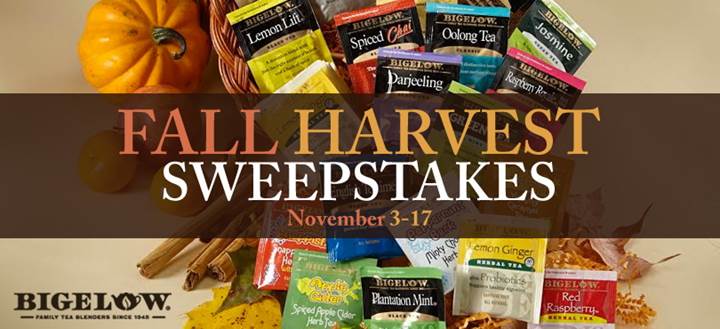 We are so excited to announce the Bigelow Fall Harvest Sweepstakes Winners.  Please allow up to 3 weeks to hear from Bigelow Tea to confirm you are a winner and to get your full mailing address. Thanks so much everyone for participating and please do have a wonderful Fall!   Congrats winners:
Eva from Florida
Adella from Louisiana
Tina from North Carolina
Michelle from Ohio
Kirsten from Washington
Connie from Ohio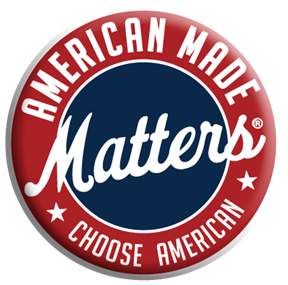 America Made Matters Day, celebrated on November 19th, is dedicated to highlighting the positive impact that buying American-made products has on local and US economies. Bigelow Tea sees American Made Matters Day as a chance to showcase the power of the American consumer and embrace the positive impact that manufacturing has on jobs, product safety and the environment. These issues are all dear to the hardworking home-team  and community of Bigelow Tea. It's why Bigelow Tea keeps it real as a 3rd generation family-owned company, producing fantastic tea blends that are all blended and packaged right here in the USA. Or, according to Bigelow Tea fan @kailynnmariee who tweeted that Bigelow Tea is simply amazing, the best in "In tea heaven!"
Events for American Made Matters Day will be held throughout the United States. Supporting U.S.-made products just makes sense. According to ABC News, if each American family spent just an extra $49.95 on American-made goods, the spending would generate 150,000 American jobs.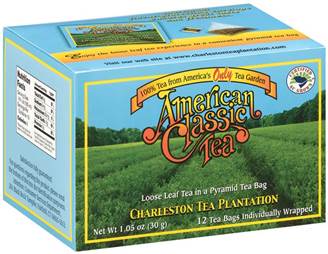 Being an American company is also why the Bigelow Tea family provides tea to American troops overseas with made in the U.S. American Classic Teas, grown at the Charleston Tea Plantation. Specially packaged boxes of American Classic Tea are distributed to those in the armed forces as a thank you to the brave troops who work hard for the USA.

One of Bigelow Tea's newest products is American Breakfast tea! This robust tea contains 50% more caffeine than the average cup of black tea and is available in three varieties. What's more, a portion of the proceeds from the sale of these teas also goes to the troops! Love green tea? Try Bigelow Tea's delicious flavors, such as Green Tea with Mango. And herbal tea fans have lots of options, too, including Mint Medley — made with a refreshing blend of spearment and peppermint grown in Oregon!
Consider buying at least one U.S.-made product on November 19th, like any of the more than 120 made-in-America tea varieties from Bigelow Tea.
Enjoy!
Image via americanmadematters.com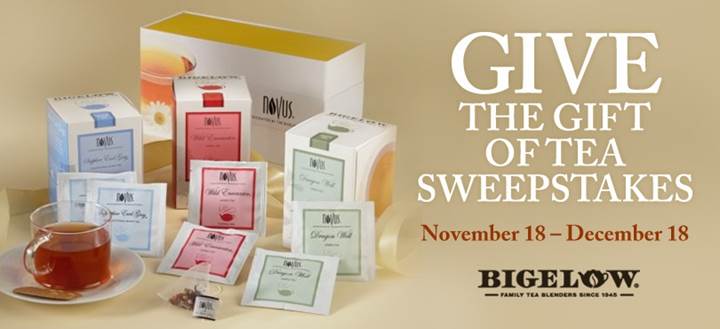 Hey Bigelow Tea fans, ready for some holiday sweepstakes cheer? Twelve lucky winners will take home this Novus Gift Box featuring three popular Novus tea flavors.  Each lovely box with magnetic closure contains 36 pyramid-shaped sachets enveloping full-leaf teas from the finest tea estates. That's right, enjoy the exquisite flavor of loose tea with the convenience of a tea bag! The uniquely designed tea sachet allows the delicate tea leaves to unfurl completely for full flavor extraction.
To give or keep this special tea gift for yourself? Ah, the choice is yours! Here's the lowdown on the teas included:
Novus Dragon Well Green Tea – box of 12 sachets – The tender green tea leaves from the Dragon Well Province are renowned for their mellow flavor and fragrant aroma.
Novus Sapphire Earl Grey Tea  – box of 12 sachets – Natural bergamot and blue malva flowers add an innovative twist to traditional Earl Grey black tea.
Novus Wild Encounter Herbal Tea – box of 12 sachets – This caffeine-free herbal blend tantalizes your taste buds with the sweet-tart taste of fruit and berries.
To enter, simply "like" the Bigelow Tea Facebook page, click on the sweepstakes icon under the large cover photo or on the side of the page, and follow the entry instructions. Be sure to share the sweepstakes on Facebook and Twitter to get more entries. You can enter once per day until the sweeps ends on December 18th. If you're using a mobile device, use this link to enter instead: http://woobox.com/joz695
Check the Bigelow Tea blog to see if you're a winner.  Good luck, and happy holidays!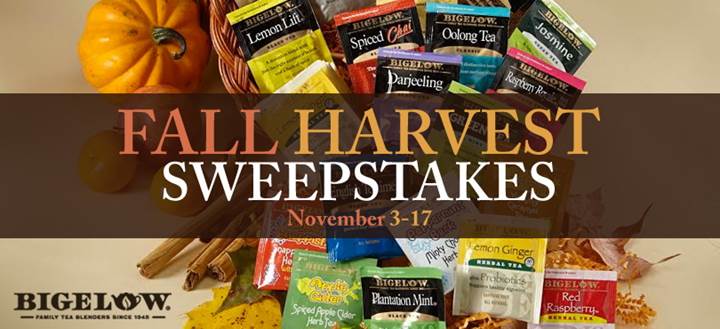 Thankfully, there's still time to enter to win this Fall Harvest basket filled with 152 assorted Bigelow Tea flavors! Just head right to the Bigelow Tea Facebook page, "like" the page and click on the sweepstakes icon under the large cover photo or on the side of the page, and follow the entry instructions. Easy, right? Just be sure to enter by midnight EST on Nov. 17th, and you could be one of six lucky winners!
Your prize features a 21″x 11″ x 11″ wicker cornucopia brimming with a huge variety of black, green and herb tea flavors that are sure to please a lucky gift recipient or your holiday guests!
If you're on a mobile device, use this link to enter instead: http://woobox.com/pbtwz2  … And be sure to check the Bigelow Tea blog to see if you're a winner!  Happy Thanksgiving!
More Recent Articles
---
Click here to safely unsubscribe from "Bigelow Tea Blog." Click here to view mailing archives, here to change your preferences, or here to subscribe • Privacy