The Bigelow Tea family firmly believes that any time―morning, noon or night―is tea time! Whether you like your tea as soon as you wake up in the morning, as an afternoon pick-me-up or just before you close your eyes at night … it's all good! Enjoy your Bigelow Tea any hour of the day— just like @nicole_armeno who's "forever drinking tea!"
So let's find out:  What time of day Is Bigelow Tea Time for you?
What Time of Day is Tea Time for You?
Photo by Linda Peall via flickr.com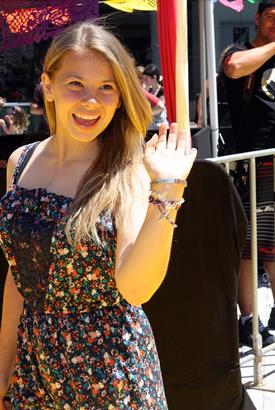 You have one guess to figure out what Bigelow Tea and Australian teen conservationist, Bindi Irwin, have in common … it's tea, mate!
It seems the sweet sixteen celebrated her milestone birthday on July 24 with a jungle-themed party at the Australian Zoo, some light reading, and a Chinese feast enjoyed with a traditional cup of tea.  Although the details of this mysterious cup have not been revealed, Bigelow Tea surmises it might have been a Chinese Oolong, a tea with mellow notes that complement Chinese cuisine. @SpoilSaffron tweets that it's her favorite tea!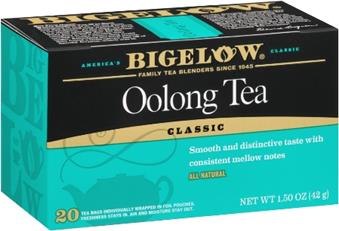 The adventure-seeker also added a learner's permit to her lengthy list of achievements—actor, TV personality, singer, songwriter, dancer, author and entrepreneur. As if that weren't enough for anyone triple her age, Bindi, earlier in her youth, released an exercise video for kids, Bindi Kidfitness, and a line of clothing, accessories and footwear for children under 10 called Bindi Wear.  She also served as Tourism Ambassador to Australia!
Today, Bindi works at the Australian Zoo, which she calls home, and is actively involved in advancing the mission of The Wildlife Warriors, a charity dedicated to the conservation and preservation of wildlife, founded by her parents, Steve and Terri in 2002. It's refreshing to see a young person so involved in something near and dear to the Bigelow family's heart: sustainability.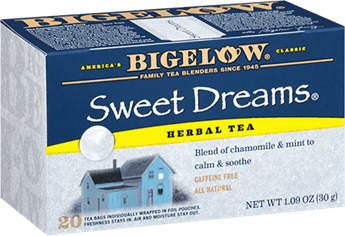 Happy birthday, Bindi! And may you have Sweet Dreams on your Sweet Sixteen!
Image by Eva Rinaldi via Flickr.com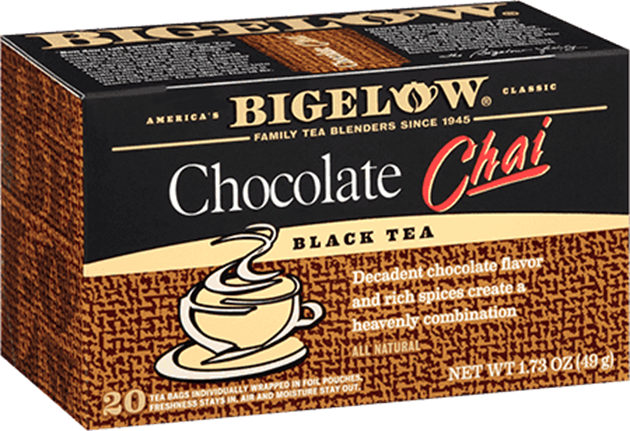 Some things are just better together. Like Bogey and Bacall or Bey and Jay, tea and chocolate just work. Bigelow Tea's two flavors that feature chocolate offer an unparalleled sensory experience—you might even say they're sippalicious!
Tomorrow, October 28, is National Chocolate Day, chocophiles everywhere will want to start sipping two exceptional Bigelow Tea chocolate and black tea blends: Chocolate Chai and White Chocolate Obsession.
Chocolate Chai is a decadent treat with zero guilt. Add a splash of milk and sweetener and voila! Meet your new best friend.
White Chocolate Obsession, part of Bigelow's Seasonal Tea range, is like a kiss in a cup!
So what are you waiting for? Brew, pour, sip and enjoy a #dailycup—or several—of Bigelow Tea chocolate blends on National Chocolate Day!   As @JUDIandLEVI tweeted, it's "remarkable!"
Everyone knows "an apple a day keeps the doctor away," and that's because it's one of the best and tastiest powerfoods around. Apples are packed with fiber and nutrients, and boast a delightfully crisp texture with a sweet yet tart flavor. Bigelow Tea has three delectable apple-tea blends—made with real apple bits—to savor during National Apple Month.  Naturally caffeine-free, Bigelow Tea's herbal blends are anytime perfect.
Can't make it to the orchard? Bigelow Tea's Apple Cider blends crisp and tangy apples and hibiscus with sweet spices—cinnamon, rosehip, orange peel, licorice root and clove—to instantly warm up cool autumn days.
No time for baking? Our Cinnamon Apple herbal tea is practically apple pie in a cup! Warming cinnamon and licorice steep nicely with the subtle tartness and fruity notes of hibiscus and apple. It's so compelling that @RunBrinksyRun posted on Instagram "Guys, I may have a tea addiction and this #Bigelow Cinnamon Apple smells amazing." Sounds like she may need an intervention.
A fan of the cran? (Berry that is.)  A more full-bodied option, in a rich crimson color, Bigelow Tea Cranberry Apple herbal tea balances the tartness from cranberries and hibiscus with the sweetness of apples and chamomile for a robust, herbal brew.
Enjoy National Apple Month!
The Bigelow Tea family, renowned for three generations for their tea blending craftsmanship, is delighted to add scrumptious new teas to its ever-popular seasonal tea line that are perfect for holiday enjoyment, and on target with today's consumer taste trends.
In addition to Pumpkin Spice Tea and Apple Cider Herbal Tea, Bigelow's Harvest line now includes: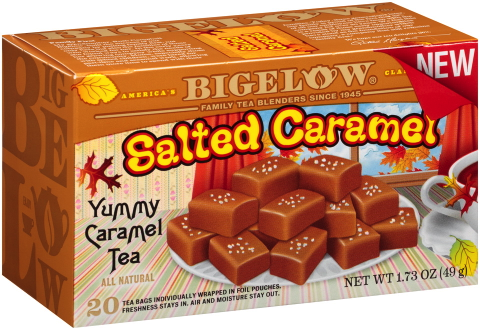 Salted Caramel Tea!
Reflecting the latest confectionary trend of melding a salty note to rich buttery caramel, all-natural Bigelow Salted Caramel Tea captures all the appeal of this popular, full-bodied-caramel flavor combination. To achieve its tantalizing flavor profile, the expert American tea blenders at Bigelow Tea have combined hand-picked black tea with natural caramel and salt flavors. Amazingly, for a beverage so loaded with indulgent flavor, Salted Caramel Tea has zero calories and no sodium for a sublime, guilt-free indulgence.
Adding zest to the Bigelow's already delicious Holiday line of Eggnogg'n® Tea and Ginger Snappish® Herbal Tea, is this refreshing new offering: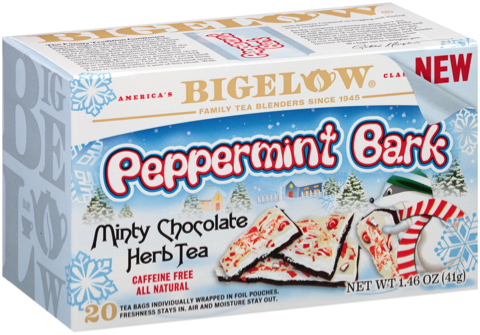 Peppermint Bark Herbal Tea!
As fans of peppermint bark candy know, peppermint and chocolate make a wonderfully refreshing flavor combination that is truly irresistible! Now, consumers can enjoy this delicious Holiday favorite – a hallmark of season, in a whole new way. Bigelow Peppermint Bark Herbal Tea is an all-natural herbal tea that is decadently rich in chocolaty flavor with a cool, fresh minty finish. Hot and cool at the same time, it makes a perfect treat to warm body and soul on a cool day. Here's another reason to celebrate. This caffeine-free treat has zero calories.
"We are truly thrilled to offer these richly flavorful teas to the growing world of tea drinkers," says Cindi Bigelow, 3rd generation president and CEO of the family-owned company. "Everyone who has tried them absolutely loves the comfort and pleasure of these tempting seasonal tea treats. They're two of the holidays' favorite flavors. Pure enjoyment – with no calories and no guilt!"
Protective Packaging
True to tradition, both new flavors are packaged in individually wrapped tea bags in Bigelow's signature foil pouch to protect them from air, moisture and surrounding aromas, to keep the tea as fresh and flavorful as the day it was blended. It's easy to tuck a few into a pocket or handbag to enjoy the fresh, luscious flavor anywhere, anytime throughout the busy holidays.
Look for Bigelow Harvest and Holiday Teas in free-standing floor shippers at retailers starting in October. They will also be available at bigelowtea.com.
"We invite you to try our new teas" says Cindi Bigelow. "Not only are they a satisfying pleasure that you'll want to enjoy often, they make wonderful gifts for family, friends, colleagues, teachers – anyone you think deserves a holiday treat. Pop them in a gift bag with a special mug and spread the joy!"
More Recent Articles
---
Click here to safely unsubscribe from "Bigelow Tea Blog." Click here to view mailing archives, here to change your preferences, or here to subscribe • Privacy