Let's take time to honor the 1 million fallen heroes who, since the Revolutionary War, gave the ultimate sacrifice so we can have those freedoms we enjoy every day.  We are blessed to live in this country…thank you to all those, past and present, who have made this country great. With our deepest gratitude, The Bigelow Family
This Memorial Day communities across the country honor the brave men and women who died serving with the Armed Forces of the United States. The significance of Memorial Day brings heartfelt pride to Bigelow Tea, as folks visit cemeteries and memorials, take part in family gatherings and line the streets for local parades. Memorial Day remembrances highlight why Bigelow Tea started Tea For The Troops – to honor the brave people who serve in the military today, as well as those who have gone before.
Tea For The Troops was started six year ago by third-generation President and CEO Cindi Bigelow. The tea is 100 percent grown and produced on American soil at the Charleston Tea Plantation, and packaged in patriotic red, white and blue! Tea For The Troops and thank you notes for the troops are two ways to say "thank you," because, as Bigelow Tea fan Marian Lehner said on Facebook, "Our Troops deserve the best!"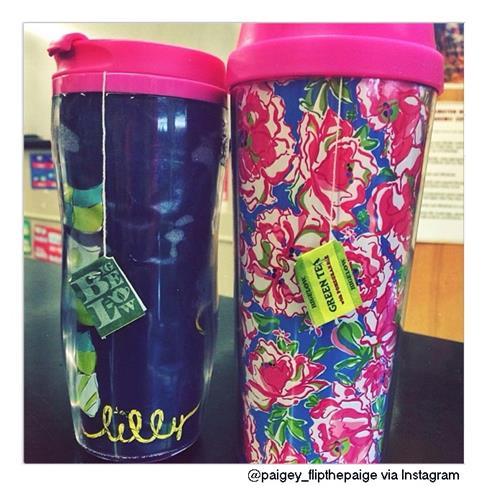 Bigelow Tea knows that when tea lovers are ready for that perfect cup, nothing else will do. Whether sipping one cup in the morning or relishing your tea all day, Bigelow Tea lovers will not be denied! That's why since 1945 Bigelow Tea's family run business has been making America's best cup, with now more than 120 flavors too good to pass up. That's 70 years and brewing strong! Bigelow Tea appreciates determined tea lovers like @PammPeterson, who tweeted "I drink Bigelow Tea all Week long!" But what about your daily tea – what category of tea cup tipper are you every day? Tell Bigelow Tea!

Which Category Best Describes Your Tea-Drinking Habits?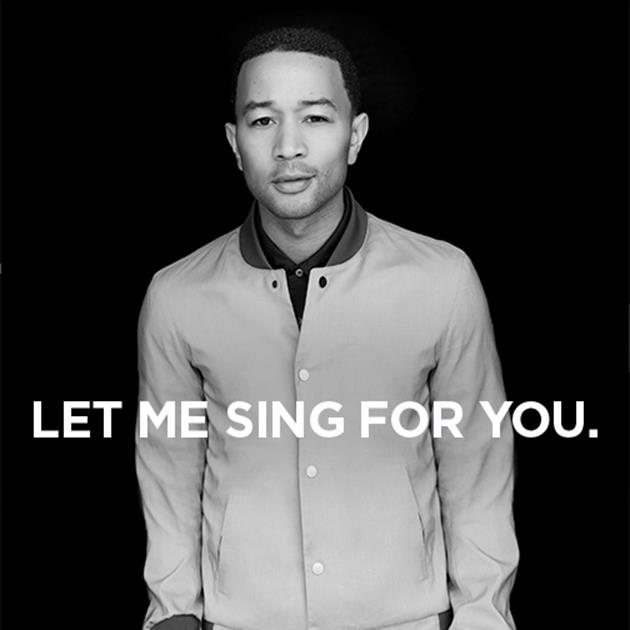 At Bigelow Tea, it's music to our ears when we hear about singers who drink tea before a performance. Bigelow Tea imagines vocalists enjoying a mug of Cozy Chamomile® Herbal Tea to soothe the voice and calm the nerves backstage!  We found out that nine-time Grammy Award-winning singer-songwriter and musician John Legend is known to sip hot chamomile before a big show. And if he loves the taste of chamomile, maybe he would enjoy Novus Citrus Chamomile Herbal Tea at home too—perhaps over conversation with his newlywed wife, actress and model Chrissy Teigen.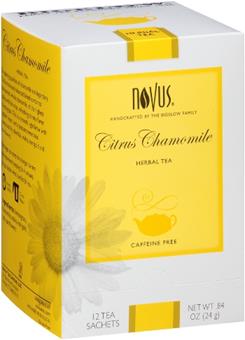 With its mellow, delicate and slightly floral notes, Cozy Chamomile offers understated flavor along with the calming quality of chamomile flowers coupled with a hint of lemongrass in Novus Citrus Chamomile which is legendary.  With the busy life that John leads, he certainly deserves a bit of relaxation between shows on his #AllOfMeTour. And, hey, it looks like @THE_Umrani has a pretty peaceful view to enjoy a cup of tea while listening to John Legend's music! Bliss!
Image thanks to John Legend's Facebook page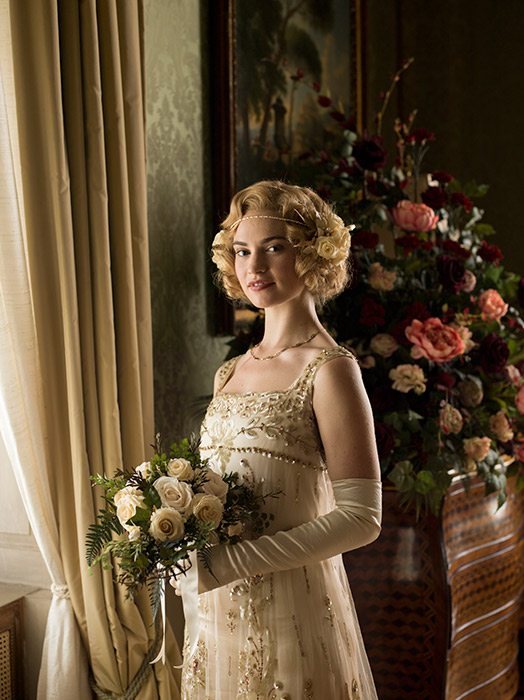 Bigelow Tea loves a good tea party—it's a delightful way to celebrate most any occasion— even movie premieres! Recently, the cast of Cinderella joined guests at a tea party before the New York City premiere of the new film, based on the timeless classic fairytale. And, of course, the enchanting princess herself, portrayed by Downton Abbey's Lily James, was in attendance.
Perhaps Lily enjoys a cup of robust Bigelow Earl Grey or rich "Constant Comment"® while hosting tea parties as Cinderella. Or maybe the Britain-born starlet prefers drinking classic English Teatime while traipsing around the Downton Abbey set. No matter which blend you prefer, the ambiance of Downton is enough to put anyone in the mood for a tea party. Avid watcher @carolinespruill shared, "Thanks #downtonabbey now I can't get enough #tea #bigelow #missinglondon."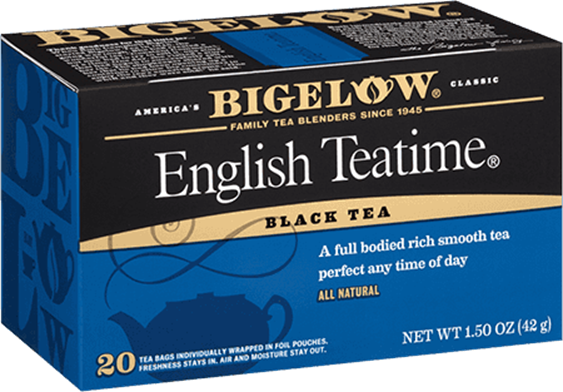 Top image via Instagram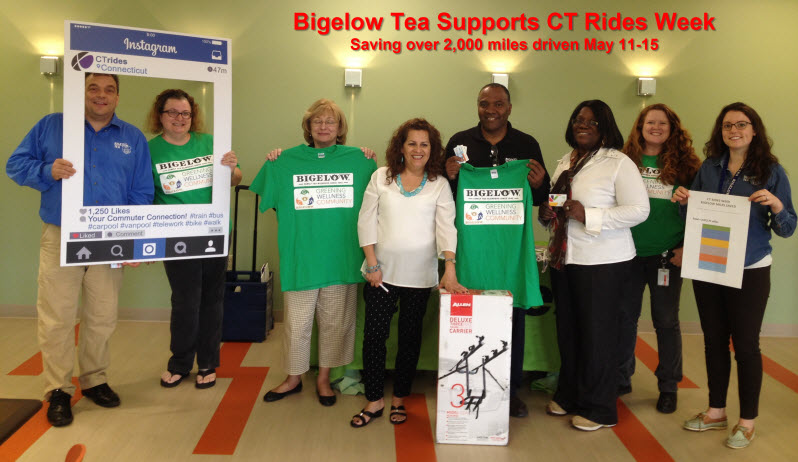 Bigelow Tea is proud to finish CT Rides Week with a total of 2,040 miles saved from being driven by employees who found greener ways to travel. Governor Dannel Malloy declared May 11 – May 15 CT Rides Week to encourage all solitary drivers to try alternate methods of transportation when traveling or working within the state of Connecticut. As a company dedicated to sustainability, Bigelow Tea was excited to be a part of this important initiative.
Several Bigelow Tea team members rose to the challenge by biking, ride sharing or using public transportation to get to and from work, or to get around on their own time. Throughout the week, CT Plant Manager Jim Gildea and his team kept a running log of miles saved from being driven and noted that the tally rose steadily each day.
"Sharing a ride can have a huge impact on Connecticut's air quality. An individual switching a 20-mile roundtrip commute to public transportation can decrease annual CO2 emissions by 4,800 pounds per year," said Gildea. "Additionally, sharing a ride can afford a variety of benefits to commuters, including saving money on the cost of maintaining personal vehicles and the cost of parking, providing some protection from the rising cost of fuel and a less stressful commute."
Thank you to all employees who participated. Well done, team!

More Recent Articles