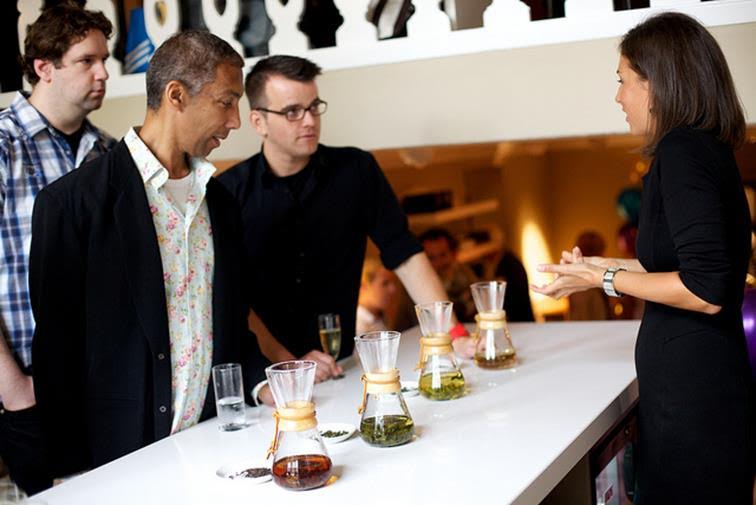 Move over wine sommeliers, there's a new breed of beverage experts serving up great advice for pairing food and drink! Bigelow Tea is delighted to hear that tea sommeliers are emerging on the restaurant scene to share their passion for tea and help diners choose teas and foods that are matches made in culinary heaven.
As tea sommelier Aurelie Bessiere explained to NPR, "The whole idea of pairing tea with food is that you should have a tea that's going to enhance the flavor of the food, or vice versa." Tea sommeliers study the origins and nuances of teas, including their distinct aromas, to understand how food and tea pairings heighten different flavors. Atera and Eleven Madison Park in New York City are among the fine restaurants that include tea sommeliers as part of an overall effort to make tea integral to the dining experience. Bigelow Tea certainly hopes tea-centric dining becomes a trend!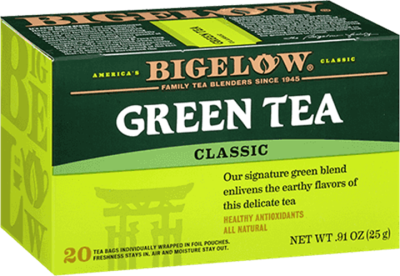 Of course, you don't need a sommelier to experiment with tea pairing on your own at home. In need of inspiration? Check out the Bigelow Tea pairings page, and while you're at it, learn why pairing Cozy Chamomile tea with Bigelow Tea's recipe for I Love Lemon Quick Bread is an extra-special treat!
Thanks @gullyjuice187 for sharing your breakfast combo: oatmeal, raisins and Green Tea—and proving that the best food and tea pairings are the ones you prefer!
Image by Sebastiaan ter Burg via Flickr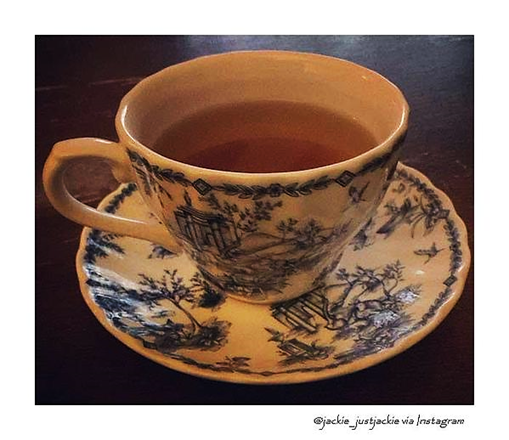 Today Bigelow Tea shines the spotlight on the delightful Oolong tea, a smooth and versatile tea from the mountains of Anxi County in the Fujian Province of China. Its copper color and rich, inviting aroma makes it an ideal tea to drink any time of day. In the early 19th century, the Queen of England gave this unique tea the name, "Oriental Beauty."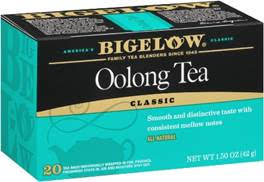 While all real "tea" comes from the Camellia sinensis plant,the distinguishing factor that determines whether a tea plant will become green, black or oolong tea is oxidation.Oxidation (or exposure to air) begins after the leaf has been plucked from the plant. The production of oolong requires that the leaves be processed directly after picking and they are oxidized for about half the time of black tea. This helps create the delicate oolong style, not too light and not too dark. Still want to know more? Check out this video, where third generation President and CEO Cindi Bigelow explains that oolong tea is "semi-fermented," meaning it is exposed to air for about three hours.
That's why each cup provides a delicate, consistently mellow experience that goes well with any meal. @ConteWonte tweeted that Bigelow Tea's Oolong with a little honey and sugar is "super mellow, but a nice uplifting tea as the sun sets." That's right, it can be enjoyed any time of day. So, drink up and maybe even check out the setting sun.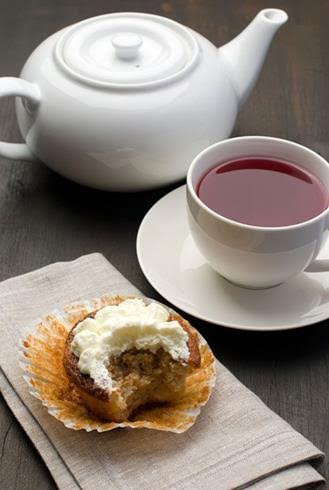 Tea for two is definitely sweeter when there's a little treat involved. Bigelow Tea knows that certain teas complement particular foods, and today's  tea pairing focus is on Cozy Chamomile and other (non-sweet) chamomile varieties, like Chamomile Mint, Chamomile Mango, Chamomile Vanilla and Sweet Dreams.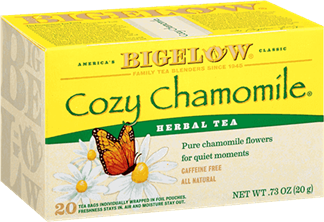 What to pair with the delicate flower of the chamomile? Bigelow Tea's chamomile varieties are herbal teas, so are naturally free of caffeine, making them ideal for evening or late afternoon. With a honey-colored hue and a sweet, floral bouquet with subtle lemon nuance, these teas pair particularly well with baked goods and sweets.
Maybe a cup of Cozy Chamomile and an I Love Lemon Quick Bread at 4 p.m.? Or a mug of Sweet Dreams and Ginger Oatmeal Muffin after dinner? Sounds delightful!
What do you pair with your favorite Bigelow chamomile tea?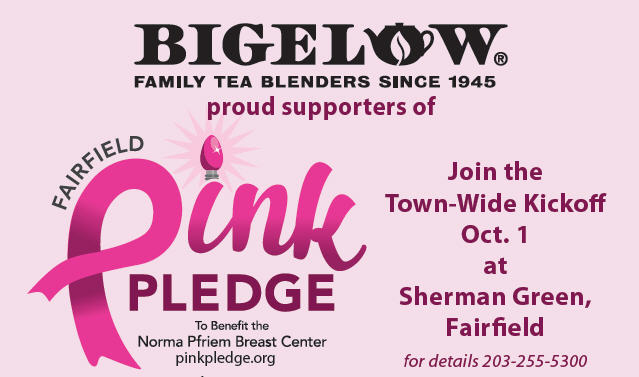 It's time to think pink in honor of Breast Cancer Awareness Month! This year in Fairfield, CT, hometown of Bigelow Tea and Bridgeport Hospital's Norma Pfriem Breast Center, the annual October campaign has special significance as the center celebrates its 15th anniversary. The Pfriem center has joined with the Town of Fairfield to mark this significant milestone with the Pink Pledge, a month-long, community-wide effort to raise funds for the center's programs while promoting breast cancer awareness and early detection.
As a Pink Pledge sponsor, Bigelow Tea is thrilled to help "turn the town pink" for the month of October!
Bigelow Tea and the Eunice & David Bigelow Foundation are proud, longtime supporters of the Norma Pfriem Breast Center, which provides medical excellence, compassionate care and lifesaving programs to ALL women, regardless of their ability to pay.
Pink Pledge kickoff festivities will take place on Thursday, Oct. 1st, rain or shine, at Fairfield's Sherman Green Gazebo in the heart of the downtown area. A Stroll for Strength (just under a mile) starts at 5:30 p.m. at the center's offices at 111 Beach Rd. and will be led by a pink Fairfield Police cruiser as walkers make their way to the gazebo for a 6 p.m. ceremony. Cancer survivors are invited to add their Signatures of Strength to the car that evening and throughout the month. Fairfield businesses have pledged to support the Pfriem center during October and will offer special promotions and events.
"Bigelow Tea is pleased to support the Pink Pledge in honor of the awesome services the Norma Pfriem Breast Center provides to women and families in our community, " said the Bigelow family.
Ever since Ruth Campbell Bigelow started the company that bears her name 70 years ago (yes, Bigelow Tea celebrates an anniversary this year, too!), community involvement and good corporate citizenship have been essential elements of the Bigelow Tea mission. Ruth, who had breast cancer herself, would indeed be honored to know that Bigelow is taking part in the Pink Pledge to benefit the Pfriem center.
For more information or to register for the Stroll for Strength, please contact Christina Casimiro at christina.casimiro@bpthosp.org or 203-255-5300.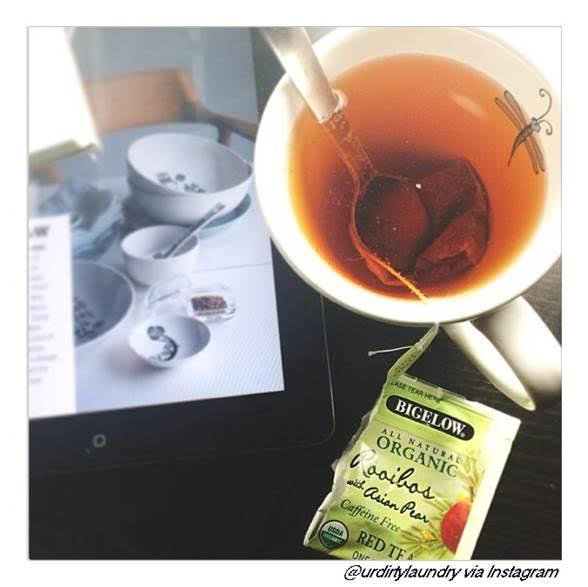 From Organic Green Tea with Pomegranate and Acai to the new line of Home Blend Bottled Iced Tea, Bigelow Tea brims with plenty of choices for those who prefer organic teas. In fact, you will find 20 Bigelow Tea varieties that are certified as USDA organic—truly something for every tea taste!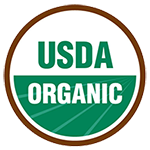 Let's first take a moment to address the terms "organic" and "USDA Organic," which can be confusing.  Organic farming, the practice of growing and processing food without synthetic fertilizers or pesticides, dates to the 1940s in the United States and grew to include many different rules and certifying agencies. In an effort to bring uniformity to the system, Congress passed the Organic Foods Production Act of 1990 requiring the U.S. Department of Agriculture (USDA) to establish standards for organically grown agricultural products. The USDA administers the National Organic Program. Among the guiding principles of the program are preservation of natural resources and biodiversity, and support for animal health and welfare. The standards also prohibit the use of genetically modified organisms (GMOs).
So today's consumers can be assured that products labeled with the distinctive green and white USDA Organic seal meet stringent U.S. organic certification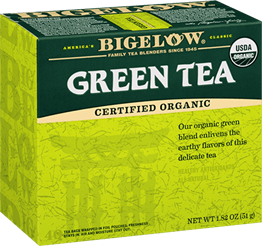 requirements. Look for the stamp on each box or bottle of Bigelow organic tea! If you haven't explored these wonderful organic varieties yet, here's your chance! Love black tea? Novus Organic South Indian Select Tea is an exotic blend to try. And in the green tea category, you'll find favorites like Organic Green Tea and Novus Organic Jasmine Green Tea. Herbal tea lovers aren't left out with such delicious blends as Organic Chamomile Citrus Caffeine Free and Organic Moroccan Mint Herbal Tea.
Do you have a favorite organic Bigelow tea? Get in on the conversation, like @_gl3ry_ , an organic green tea fan, did on Instagram! Happy tea drinking!

More Recent Articles