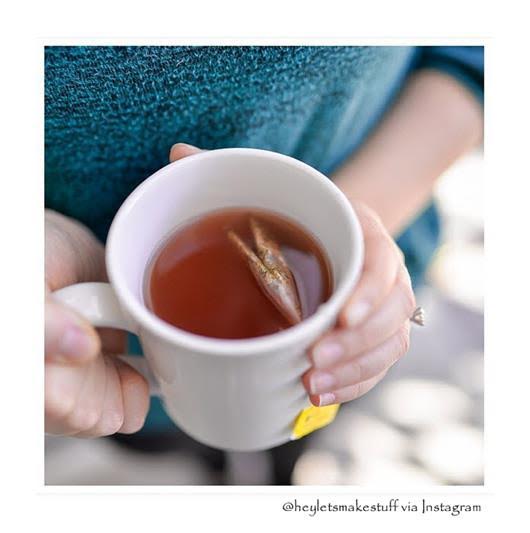 According to a report by the Tea Association of the U.S. (a study we recently shared that talked about the growth of the tea industry), food and beverage trends indicate that consumers are increasingly demanding healthier options. As a result, they have been choosing tea as a better-for-you alternative to other beverages.
Since 1945, Bigelow Tea, a third generation family run business, has been creating teas made with the highest quality natural ingredients, sourcing teas grown high in the mountains and herbs from the world's finest gardens, choices that have kept us ahead of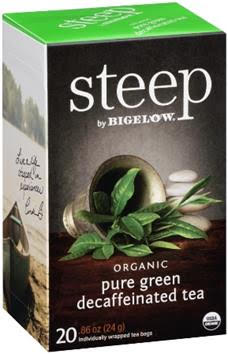 the trends over the years!
Additionally, the tea report indicates that while consumers want to find simple ways to incorporate healthier food and drinks into their daily lives, they also want products that offer exciting new flavors along with the convenience. Bigelow Tea has continued to meet consumers' desires by providing them with an expanding variety of teas from the original "Constant Comment" ® tea to over 130 flavors of specialty teas including our new line of 13 organic non-gmo teas, steep by Bigelow.
Tea fits perfectly with the trends in consumer's food and beverage preferences. It is no wonder why more people are drinking tea and why the U.S. Tea Association expects tea to grow in popularity for a long time to come.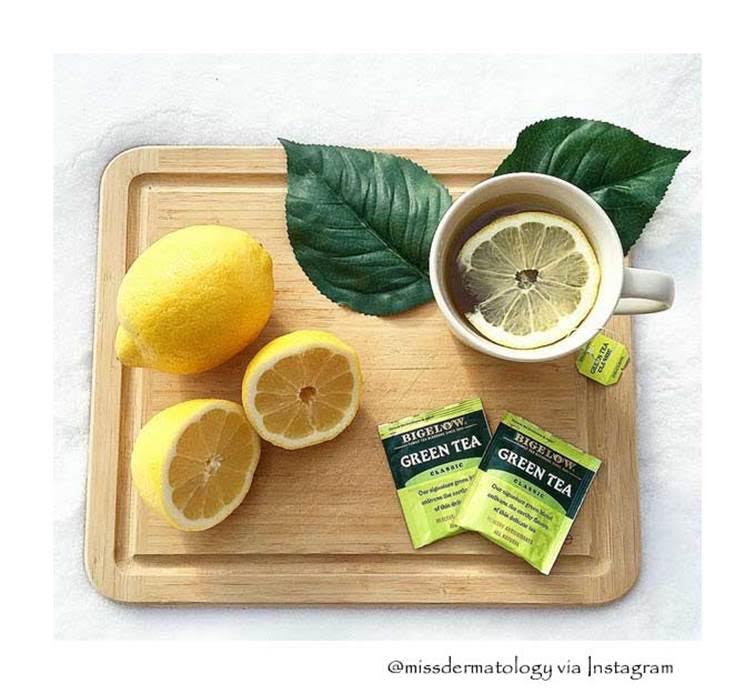 Bigelow Tea has spent over 70 years developing and perfecting some of America's favorite tea blends. These multidimensional flavors are delicious on their own, but can be further enhanced when paired with the right foods! You've heard of tea and scones, but have you ever considered pairing Bigelow Green Tea with steamed shellfish? It's a big yes!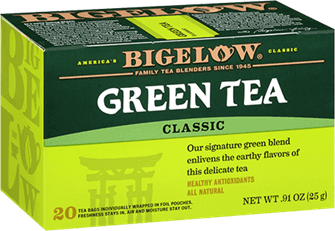 Bigelow Green Tea is delicate, smooth, and mellow on the palate. Facebook fan Nickolette Simmons says "a day without green tea is a day without sunshine" and we couldn't agree more! Its clean notes of green melon and grass pair well with lighter dishes such as Steamed Clams in Lemon-Garlic Broth (pictured below). This flavorful dish is prepared with Bigelow I Love Lemon, an invigorating blend of lemon and lemongrass, meaning double the Bigelow Tea in this perfect pair!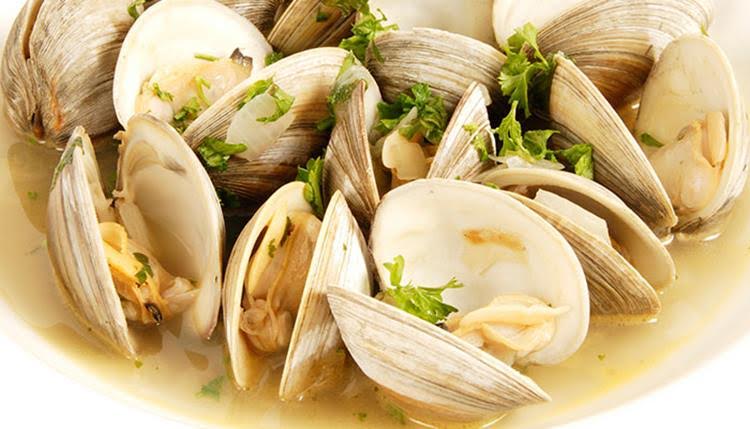 Another go-to pairing for Green Tea is a good veggie dish. Bigelow's Green Tea Ramen Soup uses Bigelow Green Tea to create a warm, comforting broth. Pair this with a hot cuppa Bigelow Green Tea and say hello to the ultimate cold and flu fighter!
If Green is your favorite cuppa Bigelow, try one of these pairing tips next cup you steep!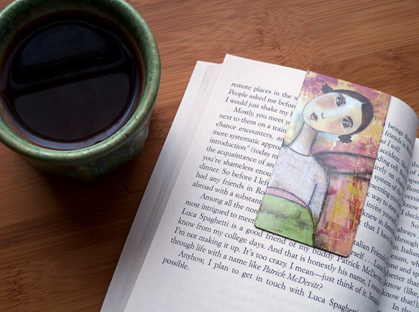 There's nothing quite like enjoying a cup of Bigelow Tea while reading a classic. And a book that is over 800 years old is definitely a classic—especially one about something as timeless as tea. Grab a mug of your favorite Bigelow flavor, settle in and learn about one of the oldest books about tea. According to the book, it is the "elixir of life," after all…
Long ago—in 1211 to be exact—a famous Buddhist priest by the name of Eisai wrote what is known to be the oldest book on tea in Japan: Kissa Yojoki ("How to Stay Healthy by Drinking Tea"). Prior to writing the two-volume book, Eisai had brought tea seeds from China to Kyoto in 1191 and had given the seeds to a priest named Myoe Shopin, who made them into Uji tea.
The book begins by saying, "Tea is the ultimate mental and medical remedy, and has the ability to make one's life more full and complete," and outlines the positive effects that tea has on the vital organs, particularly the heart. It praises the value of tea as a medicine in curing indigestion, quenching thirst, avoiding fatigue, working as a stimulant, undoing the effects of alcohol, and improving brain and urinary function. The book also explains the parts of the tea plant and the appropriate dosages and administration for specific ailments.
In 1214, legend holds that Eisai introduced tea to the Samurai in an effort to help Shogun Minmoto no Sanetomo curb his alcohol habit. Armed with his writings on the benefits of drinking tea, Eisai allegedly helped to wean Saneomo from imbibing alcohol to drinking tea. Following that, tea drinking became popular among the Shogun and the Samurai.
Whether you're craving a taste of history or want to spend the evening in with a book and a mug of tea like @Glam_Butterfly, Bigelow Tea is a great way to carry on the tradition of tea-drinking that stretches back centuries and across the globe!
Image via Flickr by A Girl With Tea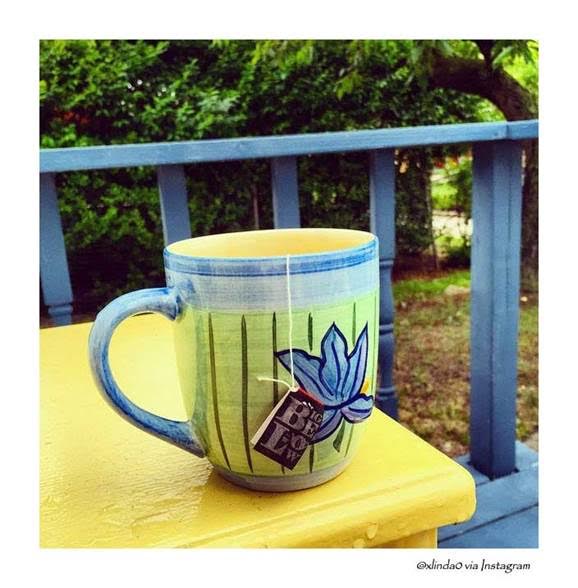 Spring, summer, fall, and winter… the Bigelow Tea family knows each season provides a special reason for pouring that perfect cup or glass of tea. Of course, it could be argued that any time of the year is great for sipping on your favorite Bigelow Tea type. Yet, if a choice must be made, let's consider these four scenarios: would it involve cooling off with a glass of iced tea on a warm summer day or perhaps savoring green tea indoors on a rainy spring day? Sitting by the fire with a mug of hot black tea on a cold winter's night sounds appealing like Instagrammer @mrsjensclark's steaming cup of Bigelow's French Vanilla. So does brewing a seasonal flavor while watching the autumn leaves come down off their trees!
Each season certainly offers the opportunity to sip your favorite Bigelow Tea flavor. Let Bigelow Tea know when and where you're mostly likely to be found enjoying a cup by completing the survey below: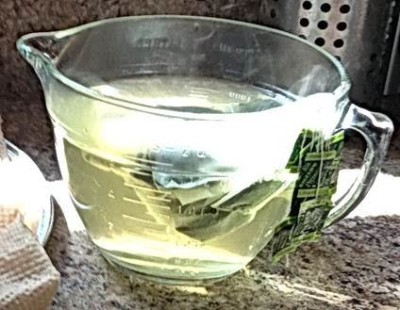 At Bigelow Tea, we are big fans of composting, so we get super excited when a tea fan shares a new composting tip, especially when it involves used Bigelow tea bags.  Meet fan Kristy as she shares her family story, the how-tos and pictures on starting a tea bag garden:
You can start a garden easily and with very little expense using tea bags.  When I was growing up, my family would go to Puerto Rico every year for spring break.  It was there, visiting my grandmother (Abuela), that I first learned about tea bag gardening. 
My grandmother always served tea in the evening and collected our used tea bags in a glass jar.  At the time, being about 6 years old, I thought this was an odd practice, so I asked her why she was saving our old tea bags and she said that she would show me in the morning.  The next morning, my grandmother passed on the steps that I will now share with you. 
How To Start A Tea Bag Garden
You will need:
Disposable serving tray
Seeds of your choice
Used Bigelow tea bags-any flavor –minus the staple
Unbleached paper towels
Watering pitcher
Small blade/knife (optional)
Step by step instructions:
Begin with a plate, platter or disposable serving tray (found at any Dollar Store).
Line your tray with unbleached paper towels.  Use unbleached paper towels to avoid chemical leaching.
Prepare your fresh tea bags (prepare normally using boiling water from your kettle) or take your collection of used tea bags and moisten them in water.
Place your moistened tea bags on your tray.  Be sure to allow space between the bags.
Next, using a small blade/knife or your fingers, make a small slit in the tea bags (large enough to plant your seeds).
Now, take 2-3 seeds and push them into the slit that you made in the tea bag so that the seeds are slightly covered by the tea leaves.  Note that because the tea leaves are moist, some of the contents of the tea bag will get on your fingers but be patient and continue to make sure that the seed is indeed in place.
Take your watering pitcher and pour water onto the paper towels-NOT directly onto the teabags.
Now place your tea bag garden in a sunny area and wait for your seeds to sprout.  Be sure to keep the paper towels moistened and depending on sun exposure, temperature and watering, seeds should begin to sprout in 10-15 days.  Note that some seeds do take longer to germinate so don't give up!
Once you have a small sprout, take the ENTIRE tea bag and plant it in your garden which can be a raised bed or container.   And no worries about doing this because the tea bag that you used as a planter/seed starter is great compost for your garden.
As an adult and an avid gardener, I now know that this is a great way to begin your garden as there is less shock to your seedling because you don't have to remove it from the tea bag. 
I am so happy to pass along my grandmother's garden/tea tip.  Happy tea drinking and good luck with this season's garden!
Kristy from Shelton, CT
Bigelow Tea Fan
More Recent Articles