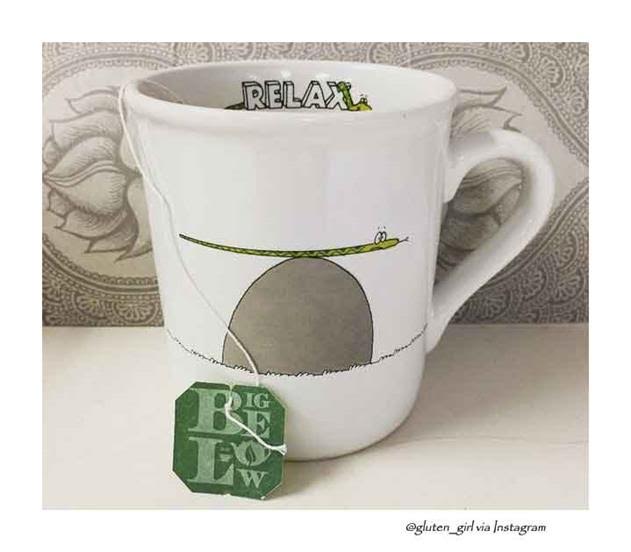 At Bigelow Tea we know that everyone has their own tea drinking routines, and we understand that tea can be enjoyed for multiple reasons…you may gulp down three cups to jump start your sleepy Monday morning or enjoy one cup of tea while you curl up with a great book. Perhaps sipping on different Bigelow tea flavors throughout the day based on your mood of the moment is more your style.
Whether you savor a cup of calm and relaxing or need to guzzle your tea for an extra jolt of energy before work, we want to know your daily Bigelow Tea drinking habits. Tell us in our new survey below…
Which Category Best Describes Your Tea-Drinking Habits?
Tea sipper
Tea savorer
Tea guzzler
Which Category Best Describes Your Tea-Drinking Habits?


This fall, mark your calendars for the 28th Annual Bigelow Tea Community Challenge, taking place on Sunday, September 27, and join the fun! Brought to you by Bigelow Tea, the family-friendly event is a major support to the community, and more than 1,000 runners, walkers and children participate.
In 2014, the Bigelow Tea Community Challenge raised $131,000, bringing the total raised since its inception to $1.1 million dollars. And the best part? 100% of the funds are donated to local charities that provide shelter, educational services, counseling, crisis management services, after-school tutoring, recreational programs and food to people and organizations in need. Funds benefit nearly 20 nonprofit organizations in Connecticut!
Need more reasons run? Registrants can enjoy complimentary food and beverages, prizes include Bigelow Tea, and there's free childcare. Of course, a race like this would not be possible without its volunteers and the Bigelow family. Click here to get your registration started now!

What happens when Hollywood royalty meets British royalty at Kensington Palace? Tea is served, of course! Bigelow Tea knows that sharing tea is a lovely way for new friends to connect, and it sounds like afternoon tea turned out to be the perfect ice breaker when Brad Pitt and Angelina Jolie visited Kate Middleton and Prince William in June for the first time!
People magazine reported that Brad and Angie zipped over to Kensington Palace for this high-powered tea with the Duke and Duchess of Cambridge following a luncheon Angie attended in London.  A palace spokesman told People that the couples discussed their mutual interest in combating the illegal wildlife trade and spent much more time together than originally planned.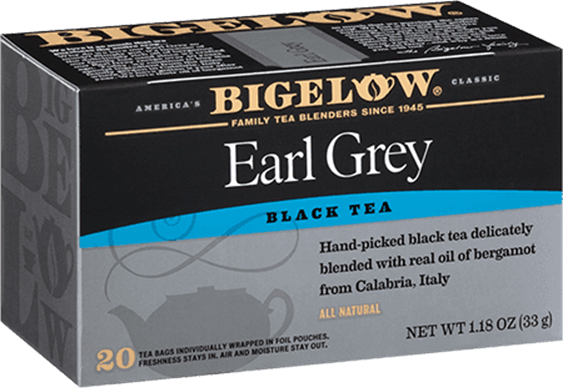 Naturally, Bigelow Tea is having fun imagining what type of tea was served (and would love to have been a fly on the wall!). A classic black tea like English Breakfast or English Teatime, perhaps? Or maybe Earl Grey? Bigelow Tea uses real oil of bergamot from one special garden in Calabria, Italy, to create an Earl Grey fit for, well, royalty! It's @SFereshetian's choice for teatime.
What's your favorite Bigelow Tea to share with new friends? Do tell!
Image of William and Kate by Charles LeBlanc via Flickr.com
Image of Brad and Angelina by Nils Sautter via Flickr.com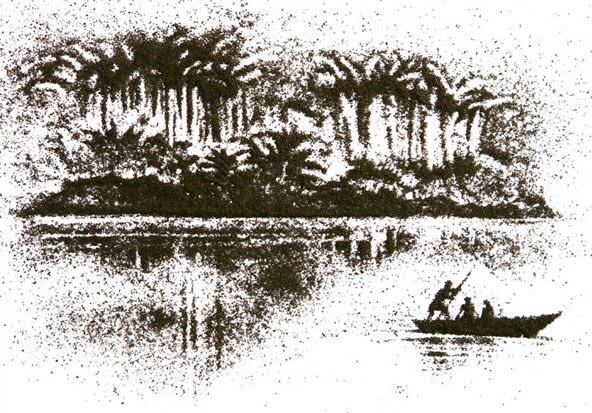 Bigelow Tea knows that the art of tea is an important part of enjoying a daily cup from brewing the tea to adding just the right amount of lemon, sweetener or milk. And three generations of the Bigelow family know that creating signature blends is artistic as stated by Bigelow Tea fan @GwenTraN tweeted who said, "Bigelow's Green tea with pomegranate is such an art!"
Speaking of tea and art, a recent story on National Public Radio featured artists who create beautiful works of art using tea which was intriguing to us.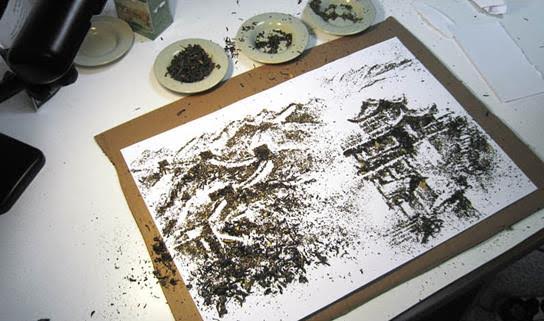 It turns out that many artists are giving tea a second life through their artwork and what they're producing is remarkable! One example is Russian advertising designer Andrew Gorkovenko and his dreamlike landscapes pictured above. Andrew uses dried tea leaves to build images where each picture illustrates the origin of that tea whether it be Sri Lanka, Ceylon or other locations. The results, as you can see, are glorious!
Tea inspired arts (and crafts!) come in many forms, and the NPR piece also showcases quilts by Ruth Tabancay and a kimono made of used tea bags by Wewer Keohane.
Want to try it yourself? The muse is your favorite cup of Bigelow Tea … so sip, be creative and enjoy the art of tea every day!
Images by Andrew Gorkovenko via http://www.gorkovenko.ru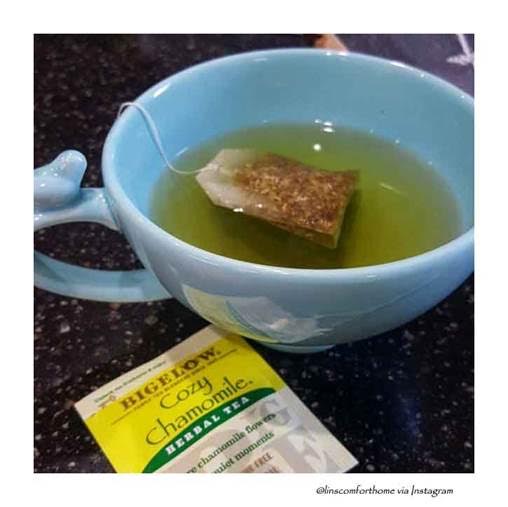 When you need to take a deep breath and have a bit of "me" time, a cup of Cozy Chamomile is right in the cupboard waiting to be brewed! Bigelow Tea's soothing and simple chamomile herbal tea is an easy choice for those quieter moments during today's hectic times.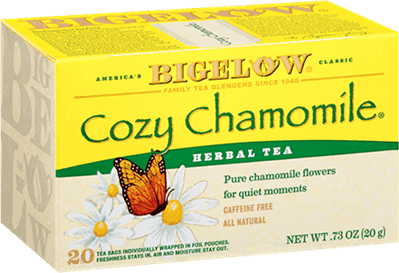 Herbal teas aren't actually made from camellia sinensis "tea" leaves, so they are naturally caffeine free beverages. The chamomile flower has a mellow and slightly floral character, perfect for relaxation and even for soothing a sore throat.  Bigelow Tea's Cozy Chamomile is particularly special because the whole chamomile flower is used, carefully picked for a sweeter, rounder, more flavorful experience. And, because it's light and refreshing, it blends beautifully with other flavors like citrus, mint and mango.
Whether you choose to sip Cozy Chamomile before bed, during a mid-day tea break or even, "after a tough night on the streets of Gotham," (as twitter fan troy.starrett joked), you are guaranteed to enjoy a soothing and tasty cup!
More Recent Articles