Bigelow Tea's classic Green Tea is pictured and featured in an article in the October/November issue of Dr. Oz The Good Life. The piece has reported on green tea and shared that studies show it may have health benefits, particularly when people consume 2-3 eight-ounce cups a day.  The staff of the magazine taste-tested several blends and raved about Bigelow Tea! They called it "Darned good"" and "pleasantly mild." They also said, "I'd buy it." Share your love for Green Tea on Facebook (like our fan Peggy Clay who posted "Love Love Love Bigelow Green Tea") if you agree!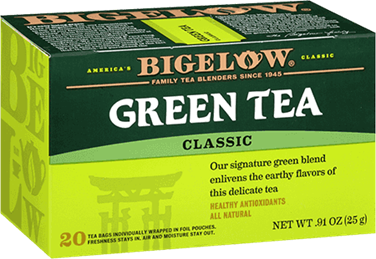 How do you brew the perfect cup of tea? Cindi Bigelow, President & CEO of Bigelow Tea recently collaborated with the HooplaHa network channel to bring you a tea mini-series, including How to Brew the Perfect Cup – Tea Time with Cindi. Cindi reviews a few step-by-step tea making tips like the importance of using fresh water, not over-boiling the water, covering the tea cup as it's steeping, and…. please don't squeeze that tea bag. Watch the clip and find your answer to a top tea question—are you supposed to add the tea bag or water to the mug first?  Find out exactly how the Bigelow family makes their tea in this video!

Bigelow Tea recognizes that September is Prostate Cancer Awareness Month—so here's some info about the signs and symptoms of prostate cancer.
Symptoms of Prostate cancer include frequent or painful urination and frequent pain or stiffness in the lower back, hips or upper thighs.
Living a healthy lifestyle (eating well, avoiding smoking and exercising often) can help prevent the disease, but men over the age of 50—or over 40 if you are African-American or have a family history of the disease—should consider yearly exams for the disease.
A study, published in the academic journal Phytomedicine, suggests that green tea could play a vital role in protecting the body against cancer. That's good news for @juliahartlieb, who tweeted that she drinks "endless" cups of it every day!
Bigelow Tea good friend Joe Torre—who was diagnosed with prostate cancer in 1999—also knows that sipping green tea is an easy way to feel good every day!
So now that you've been educated about the prostate, it's time to break out the Bigelow Green Tea and sip your way to good health!
The preceding materials related to health information are provided for educational purposes only.
Tea and tea containing products are not intended to treat, cure or prevent any disease or illness. You should always consult a physician regarding the applicability of any information or recommendations with respect to any symptoms or medical condition. Bigelow is not responsible for the content contained in third-party studies. Bigelow provides these studies for reference, and this does not represent an endorsement or responsibility for the content of such third-party studies.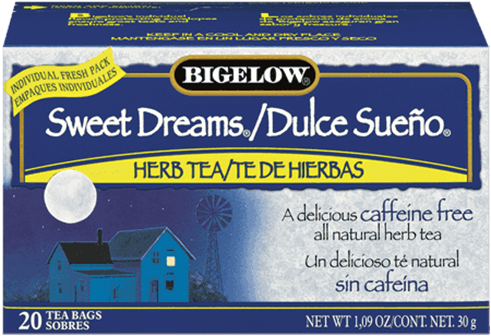 ¡Feliz Hispanic Heritage Month!
Bigelow Tea appreciates history and loves learning about world cultures, so here's a chance to talk more about one of the fastest growing communities in the U.S.! What began as a week of observation in 1968 under President Lyndon Johnson became, under President Ronald Reagan, a full 30-day period from September 15 through October 15. Hispanic Heritage Month is a time to celebrate the histories, cultures, and contributions of American citizens whose ancestors hail from Mexico, Central and South America, and Spain—many of whom arrived in the United States with "Sweet Dreams" of their own.
However you choose to celebrate, Bigelow Tea has wonderful recipes and bilingual packaging to make it easier for Spanish-speaking individuals to become familiar with these tasty teas. From Dulce Sueño to Te Verde Descafeinado and from margaritas to quesadillas, we've got you covered for your siesta and fiesta! Or, create your own version of mom's receta favorita with Bigelow Tea. Of course, we'd love a Facebook message with a photo or the recipe, so come say hi!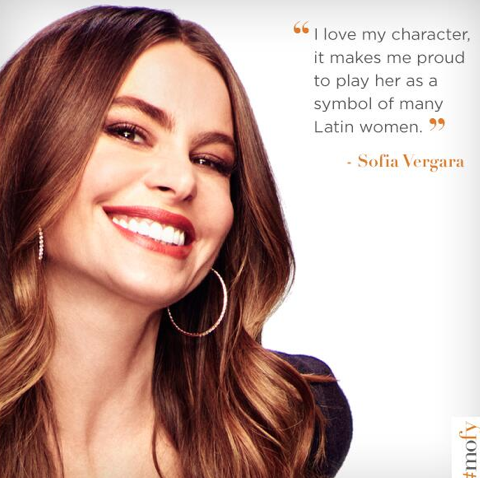 Bigelow Tea would like to give a big social media #shoutout to Latina actress Sofia Vergara from Modern Family. @MOFYNation tweeted Sofia's awesome quote, "I love my character, it makes me proud to play her as a symbol of many Latin women." Bigelow Tea fans are lovin' her character too and enjoying their favorite beverage as they watch the show. #MOFY lover @tbhlana brags, "spending my nights drinking way too much tea & watching modern family." The Manzanilla Mango tea would be a great midnight pairing.
How are you celebrating Hispanic Heritage Month? Send us a tweet!
¡Saludos!
Sophia Vergara photo by @MOFYNation via Twitter.com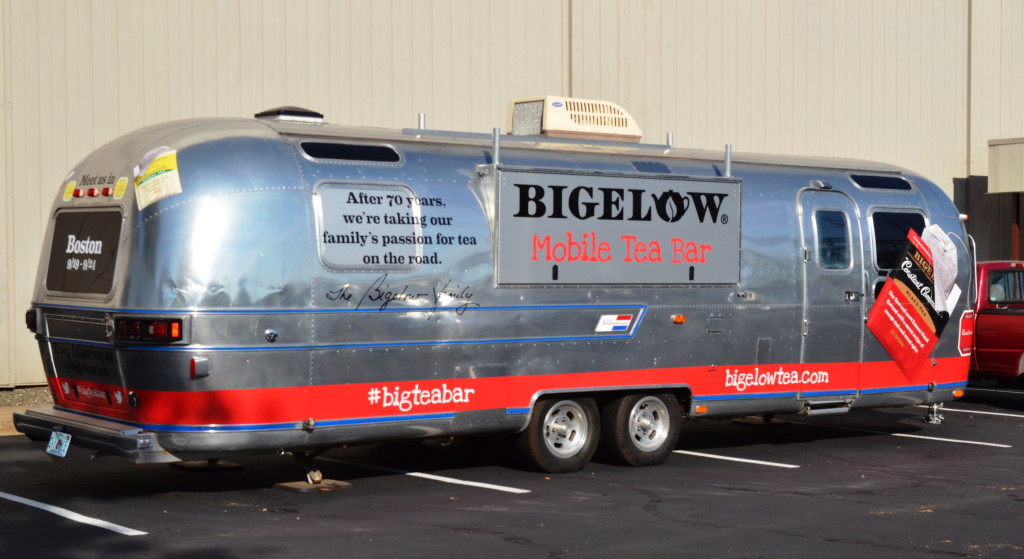 You've probably had Bigelow Tea on the road before … but this is something else altogether! In keeping with the entrepreneurial spirit of the Bigelow family, Bigelow Tea is making a cross-country trip in a super-cool customized retro 1977 Air Stream travel trailer. Its mission? To share tea and talk with tea lovers all over the U.S.! Now that's a road trip of epic proportions!
The Bigelow Mobile Tea Bar will hit the highway starting in Boston on September 21st and work its way across the U.S., offering fresh-brewed samples of old favorites, like "Constant Comment"® and new blends too. Tea fans and newbies will have the opportunity to sip, chat and learn more about Bigelow Tea and the amazing Bigelow family story.
Timed to coincide with the 70th anniversary celebration of the company's founding, the Bigelow Mobile Tea Bar will roll into street fairs, festivals and select retailers all across the country. It will also offer visitors a photo opportunity to share a cup with "Biggie," Bigelow Tea's walking mug mascot and post their photos and experiences on Facebook and Twitter.
After it's first stop in Boston, look for the Bigelow Mobile Tea Bar in New York, Minneapolis, Chicago, Seattle, San Francisco, LA, Austin, Houston, Atlanta and Tampa. Check out our schedule of stops so you don't miss us!
Look for the Bigelow Mobile Tea Bar in your neck of the woods … and send a shout-out on Instagram, Facebook or Twitter using #bigteabar if you see it coming your way!
UPDATE: Check out this great article and pictures from the Fairfield HamletHub….a great day had by all:
More Recent Articles
---
Click here to safely unsubscribe from "Bigelow Tea Blog." Click here to view mailing archives, here to change your preferences, or here to subscribe • Privacy