There are so many positive elements of our daily Bigelow Tea, and a big part of the enjoyment is the warm feeling a good tea mug gives you, as you wrap your hands around it with an affectionate embrace. That's why Bigelow Tea thinks you may want to look at some really cool tea mugs that could brace up your morning.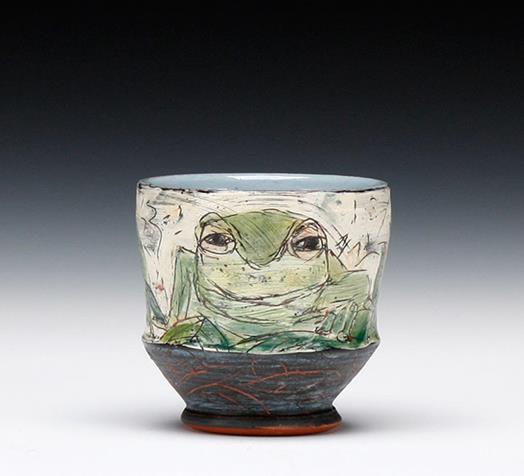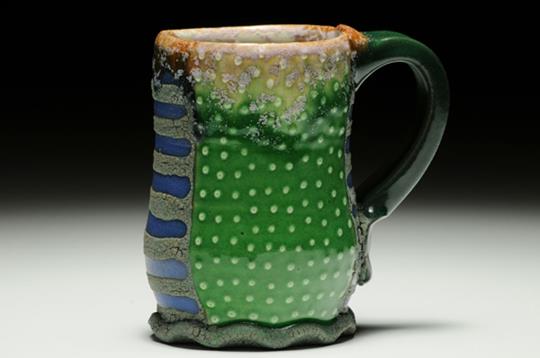 We believe that the vessel used to embrace your favorite Bigelow Tea is a personal statement and is almost as important as the tea itself so we would LOVE to see or hear about your favorite teacup.  Share with us on Facebook, Twitter, Pinterest or Instagram and tag it with #drinkfashionably so we can all celebrate the joy of drinking from a favorite cup!
Tea Cup Images Via visualnews.com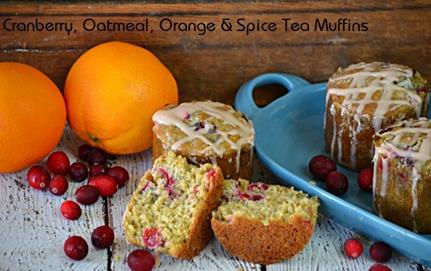 Bigelow Tea is always awesome in the mornings … and during Oatmeal Month the Bigelow family has cooked up some new ways to enjoy tea beyond the cup as the flavors of Bigelow Tea infuse these two wonderful  and easy to make recipes. In the first, it's Orange & Spice Herbal Tea making the muffins moist and flavorful. In the second, the zesty taste of Ginger Snappish Herbal Tea With Lemon does the trick!  Give them a try! Tea fan @purpluepassion12 tweeted that a muffin is "the best breakfast item ever to pair with @bigelowtea!"  Do you agree? Share how you'll get #backtobreakfast! And while you're at it, brew a mug of good, strong American Breakfast Black Tea to pair with these recipes. Happy muffin making!
Cranberry Oatmeal Orange and Spice Tea Muffins
(pictured above)
Ingredients
For the Muffins:
2 cups old fashioned oats
1/2 cup brewed Bigelow Orange and Spice Herbal Tea (two bags)
1 3/4 cups milk
zest from one orange
1 cup fresh or frozen cranberries, sliced
2/3 cup granulated sugar + 1 tablespoon, divided
2 cups all-purpose flour
4 teaspoons baking powder
1 teaspoon baking soda
1/4 teaspoon salt
2 large eggs, slightly beaten
1/2 cup vegetable oil
For the Glaze:
3 ounce cream cheese, softened
2 tablespoons butter, softened
1 teaspoon vanilla extract
1 1/4 cups confectioners' sugar
5 to 6 tablespoons brewed Bigelow Orange and Spice Herbal Tea (1 tea bag)
Instructions
For the Muffins:
Preheat oven to 375 degrees.
Line muffin pans with 24 cupcake liners OR 11 2 3/4-inch x 2-inch cupcake molds
In a medium bowl add the oats, brewed tea, milk and orange zest.
Stir to combine and set aside for 20 minutes.
Place sliced cranberries in a small bowl, sprinkle 1 tablespoon sugar over cranberries and set aside.
In a large bowl whisk together the sugar, flour, baking powder, baking soda and salt.
Add the eggs and oil to the oatmeal mixture; stir to combine.
Add the oatmeal mixture to the flour mixture; stir until combined.
Fold in cranberries.
Scoop into prepared muffin pans.
TIP: For regular size muffins use an ice cream scoop. For the larger size cupcake molds use 2 ice cream scoops.
Bake regular size 20 to 25 minutes AND large 30 to 35 minutes.
Cool on rack.
For the Glaze:
Cream together the cream cheese and butter.
Mix in vanilla.
Blend in the sugar.
Add the tea 1 tablespoon at a time until it reaches a drizzle consistency.
Use a large spoon and drizzle over muffins.
Gluten-free* Ginger Oatmeal Muffins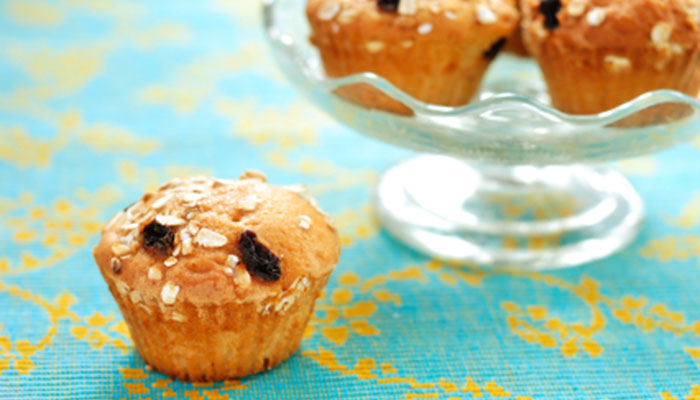 Ingredients
Tea Concentrate:
Muffins:
⅔ cup firmly packed dark brown sugar
½ cup vegetable oil
2 tablespoons molasses
2 eggs
½ cup tea concentrate
1 tablespoon freshly grated ginger
1 ½ cups gluten-free flour
½ cup old-fashioned rolled oats*
1 tablespoon baking powder
1 teaspoon baking soda
¾ teaspoon Xanthan Gum**
½ teaspoon salt
½ cup dried currants
2 tablespoons sugar
*Use Gluten Free certified Oats to be totally Gluten Free when making this recipe
Instructions
Place tea bags in a 1-cup glass measure. Add water to equal 1 cup. Steep tea for 10 minutes. Squeeze all liquid from tea bags into cup. Discard tea bags. Heat oven to 350 F. Spray 12-cup muffin tins with baking spray; set aside. In large mixing bowl add brown sugar, vegetable oil, molasses, and eggs. Mix at high speed, scraping bowl often, until creamy (1 to 2 minutes). Add tea concentrate and ginger. Continue mixing at medium speed, scraping bowl often, until well mixed (1 minute). In medium bowl stir together gluten-free flour, rolled oats, baking powder, baking soda, Xanthan Gum, and salt. Add to tea mixture. Mix just until moistened. Stir in currants. Fill muffin tins about ⅔ full. Sprinkle top of each muffin with about ½ teaspoon sugar. Bake until very light brown (14 to 18 minutes) or until wooden pick inserted in center of muffin comes out clean. Remove from oven. Cool.
*What is Gluten Free and Gluten-Free Recipes? All vegetables, fruit, meat, fish, poultry, eggs, beans, nuts, rice, potatoes, and corn are gluten free in their natural state. Also milk and most hard cheeses and creams are naturally gluten free. Recipes using any of these items would be naturally gluten free. The recipes designated Gluten free do not include the following ingredients: wheat, rye, barley, or oats; or ingredients that might contain these, but Bigelow Tea does not assume liability for information reported on our recipes. However, anyone who needs or wants to follow a gluten free (GF) diet should check ingredients and products to ensure they are GF. (For example, sesame seeds are naturally GF, but it's always wise to check with the manufacturer to make sure that gluten was not introduced to the product during processing.) Bigelow Tea makes no guarantees that the recipes are appropriate for your diet. Individuals should consult with their physician or other medical professional.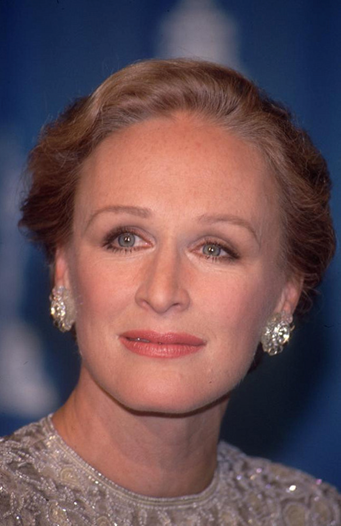 No stranger to challenging roles—from the most unhinged woman ever scorned, Alex Forrest, in Fatal Attraction to the cunning Marquise de Merteuil in Dangerous Liaisons—Glenn Close is one of the finest female actors of this generation. She is also a devoted tea drinker. And given Ms. Close's impressive range of work, Bigelow Tea can only surmise her palate for tea is equally extensive.
Now, this three-time Tony, three-time Emmy award winning actress and six-time Oscar nominee returns to the Broadway stage for what she describes as the "very challenging" role of Agnes—opposite John Lithgow as Tobias—in the Edward Albee Pulitzer prize winning play, A Delicate Balance.
While sitting down for an interview about her latest project, the magnificent actress curled up in the communal backstage room with a cup of tea reflecting on history and connections. As a company built on these very same pillars, family-owned Bigelow Tea wishes we could have been part of the conversation!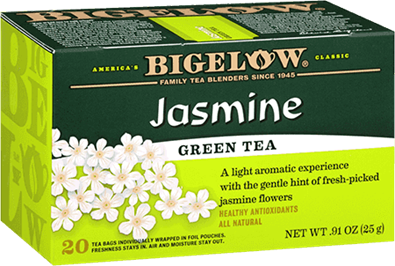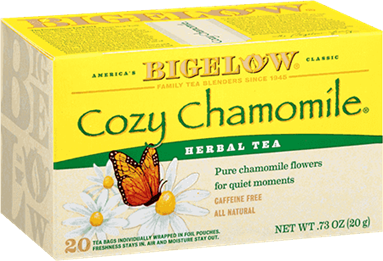 So, what kind of tea was she drinking that day? Perhaps Cozy Chamomile or Jasmine Green Tea? (It was reported around the time her gender-bending film Albert Nobbs hit theaters, that she was in an English Breakfast mood!) Bigelow Tea is curious to find out what herbal tea lover and Glenn Close fan @hampsonwrites thinks!Whichever tea it was, it's just nice to know that tea is a part of this star's life.
What's your favorite Glenn Close role? Tweet about it now!
Image by CU via Flickr.com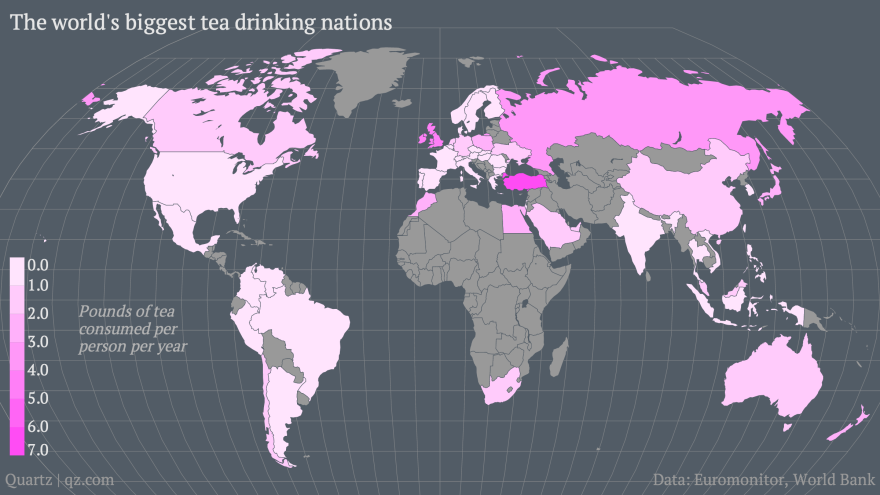 Can you guess which nation has the most tea drinkers? Bigelow Tea found that according to a survey by Quartz (with additional clarifications about the survey by World Tea News), Turkey takes the lead, with close to seven pounds of tea being consumed per person each year! Fun fact on Turkey:  tea or coffee will be offered as a sign of friendship and hospitality, anywhere and anytime, before or after any meal. We always knew tea brought friends and family together!
Back to the survey, Ireland comes in at second place, at approximately 4.831 pounds, followed by the United Kingdom, at 4.281 pounds, and in the USA tea drinkers consume 0.503 pounds.
#Bigelow is glad that tea drinkers are found across the globe, like Louisa May (aka @hey_im_ginger). In her tweet, tea is her "fav drink in the world."
How much tea do you think you consume in a year?
Top Image via qz.com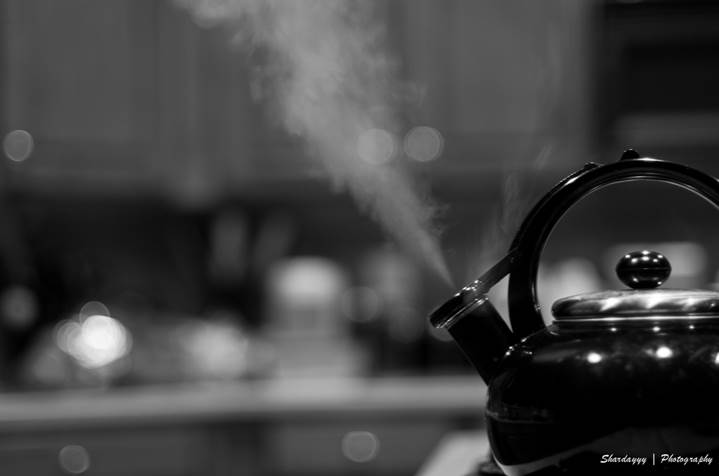 Who doesn't love a steaming mug of Bigelow Tea on a cold January day during Hot Tea Month? Yes, that aroma, that taste, that warm sensation … it's amazing what tea can do to boost your mood and change your day! And, if you happen to have a cold–or even the flu—put that kettle on ASAP!
Sore throat? Tea can also soothe a sore throat.  Sip soothing and satisfying Green Tea with Lemon and a little bit of honey.
Need rest? Brew a relaxing herbal variety like Chamomile Mint. A good night's sleep is key to recovery—and chamomile is widely believed to have a calming and relaxing effect.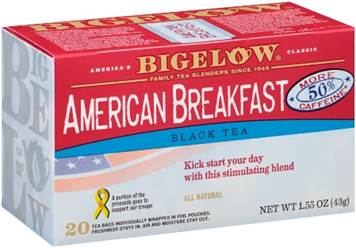 Want to clear those sinuses? A stronger blend like American Breakfast Black Tea will do the trick. Let that steam waft and breathe in deeply. Between the steam and the caffeine, you'll be up and running in no time.
Last month the Bigelow Tea blog posted several studies that showed drinking black tea might improve the body's defenses and that drinking tea can activate immune cells and boosted the immune system. And U.S. News & World Report offered three frugal ways to stay healthy this time of year: (1) Wash & Sanitize; (2) Rest; (3) Drink Tea!
So brew your favorite Bigelow Tea now … and stay well!
Image by Shardayyy via Flickr.com

---
Click here to safely unsubscribe from "Bigelow Tea Blog." Click here to view mailing archives, here to change your preferences, or here to subscribe • Privacy