If you follow soccer, then the name Cristiano Ronaldo sounds awfully familiar. One of the most famous professional soccer players in the world, the Real Madrid C.F. and Portuguese National Team player has set multiple records on the field. Off the field, Cristiano is no stranger to fame and is known as someone who loves to have a good laugh (which Bigelow Tea can certainly appreciate).
As you can imagine, life as a famous athlete is no doubt a hectic one. And Cristiano proved just that when he had a little fun by recording how many times he was interrupted with requests for pictures while drinking tea at a café with a friend. Within a few minutes, Cristiano posed dozens of times with fans while sipping. Whew… what an adventure it is to be such a high-profile celebrity! At least he was a good sport about it—with a cup of chamomile tea in hand, no less!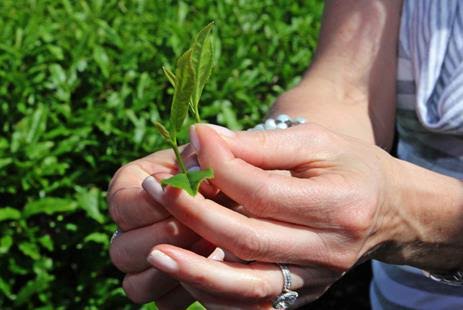 When it comes to multitasking, it's tough to top the camellia sinensis plant. This mighty bush is the single source for three types of tea offered by Bigelow Tea: black, green and oolong! How long the newly plucked leaves are fermented (exposed to air) determines the final tea variety. Third-generation President and CEO Cindi Bigelow shares more fun facts about the process in this video.
Regardless of which type of tea you prefer, rest assured that Bigelow Tea takes great care to work with the world's best growers and suppliers of each one. Here's a closer look at how your favorite brew makes the delicious transition from crop to cup:
Leaves destined to be black teas are immediately exposed to air for six to eight hours, dried and then chopped. Bigelow Tea's black teas are sourced primarily from high-elevation gardens in Sri Lanka and India that adhere to the highest standards for quality and growing practices set by the Ethical Tea Partnership.
Green teas are unfermented, which means they are steamed or pan-fried without being exposed to air, then dried and chopped.
Oolong teas are partially fermented by being exposed to air for about three hours.
Herbal "teas" blend fruits, herbs and spices but do not contain actual tea leaves.
So go ahead – take your pick from Bigelow Tea's 130+ varieties (check out Twitter fan @tiredapplestar's drawer full of choices!) – and enjoy the purity in every sip, along with new-found knowledge about the plant that makes tea possible!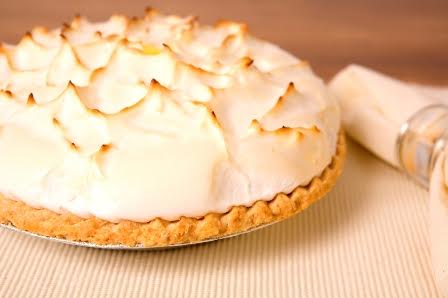 It's no secret that Bigelow Tea's Earl Grey contains real oil of bergamot harvested from trusted long-term suppliers. Since the 1970's the Bigelow family has partnered with family farmers in Calabria Italy to blend the most flavorful Earl Grey tea where fans like Godess Athena say then can even smell the difference (we agree!).
This aromatic tea blend is not only delicious on its own- it's also a bold, flavorful ingredient for a dessert. This Bigelow Earl Grey Meringue Pie recipe starts with a flaky, buttery crust and is topped with a creamy, bergamot flavored filling and fluffy meringue. And note, perfecting your meringue takes practice but a few of these tips will give you a head start. For example, always start with a clean, dry bowl and use the largest, finest-wired whisk to whisk the egg whites. You'll know your baked meringue is done when you can easily lift it away from the Earl Grey filling.
The next time you're craving something delicious for dessert, whip up this Bigelow Earl Grey Meringue Pie! We guarantee it's so delicious, you'll feel like a professional baker and your family and friends will think so too!
Bigelow Earl Grey Meringue Pie
Ingredients
1 1/2 cups water
1 cup sugar
2 tablespoons all-purpose flour
3 tablespoons cornstarch
1/4 teaspoon kosher salt
2 tablespoons unsalted butter
4 egg yolk
1  puff pastry shell
4 egg white
6 tablespoons sugar
1 tablespoon lemon juice
1 teaspoon cream of tartar
Instructions
Heat oven to 400.
Place pastry into baking dish of choice and make holes with fork to let air escape. Place some weight on pastry to prevent it from rising and bake till golden brown. Let cool till ready for use.
Heat water and steep tea ten minutes.
Combine 1 cup sugar, flour, cornstarch and salt and stir into tea.  Bring to a boil and whisk in butter.
Stir together egg yolks and temper with hot tea mixture and then return to pot and bring back to a boil then pour into prepared pasty shell.
Whisk egg whites with either lemon juice or cream of tartar. When soft peaks form add sugar and continue whipping till firm peaks form.
Spread over pastry and let it touch edges. Bake at 400 till meringue begins to brown and let cook till meringue is firm and cooked through. If meringue begins to get to dark lower temp to 300 and let cook till meringue sets.
Chill and serve.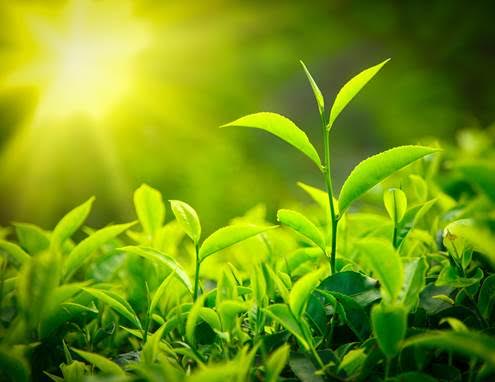 Did you know that 94% of Bigelow Tea's solid waste companywide is diverted from ending up in a landfill (yes, a just in time fact for Earth Month!)?  As a result of exceeding Zero Waste Alliances' guidelines where no more than 10% of waste gets dumped, we have worked hard to attain and maintain a "Zero Waste to Landfill" status!
Curious about how we make this happen? Pour a cup of your favorite Bigelow Tea and read on to find out what the Bigelow family and all employees do across three manufacturing facilities in order to stay in the 'green.'
Reduce: Throughout its various offices, Bigelow staffers have cut down on excess printing. For example, copies of customer service orders as well as overall paper usage has been reduced by a whopping 65,000 sheets! Within the packing plants, Bigelow has lowered the amount of shrink-wrap and foil wrap used for packaging and shipping the teas.
Recycle: Bigelow's plants and offices are committed to recycling. Along with separating bins, initiatives have extended to collecting and properly recycling common and uncommon items like computers/electronics, printer cartridges, old sneakers, cooking oil, and videotapes. Plus 85% of Bigelow's packaging is recyclable or biodegradable.
Composting: Composting is nature's way of recycling organic materials by breaking them down. Since November 2010, Bigelow has been doing its part by composting approximately two tons annually from sources such as the cafeterias and landscaping. Plus, Bigelow Tea drinkers (and we have many of course) can compost their tea bags. Just remove the staple from the bag first.
Now Bigelow wants to know what you do to reduce excess waste. Like Melanie Kissell's Facebook post notes, she is using a separate recycling bin and is no longer buying bottled water.  During Earth Month and beyond, how are you reducing waste?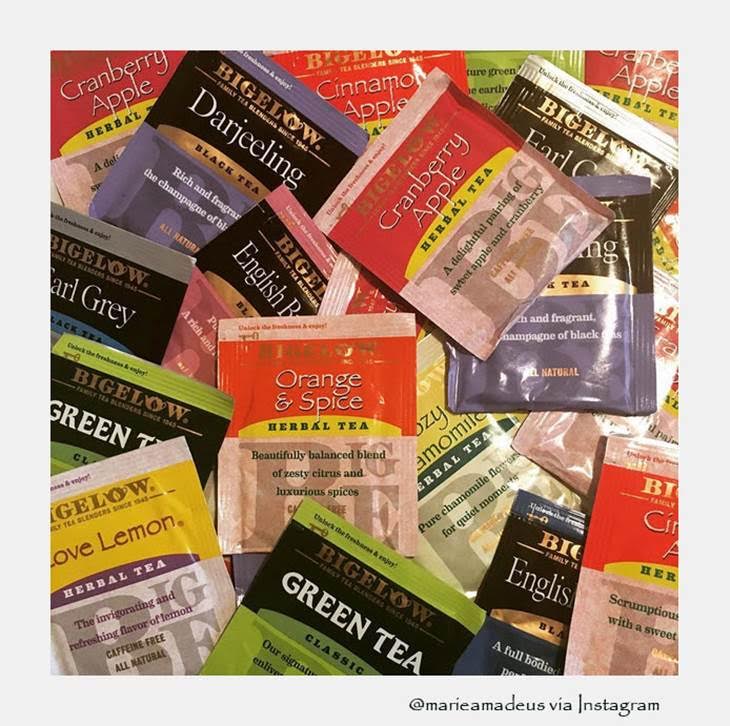 For 70-plus years the Bigelow Tea family has kept their eye on all tea-related news and today is no different!  2015 was a wonderful year for the U.S. tea industry as seen below where we share the findings from a recent 'State of the U.S. Tea Industry 2015 Market Review  by the U.S. Tea Association:
More people are drinking tea! This growth extends to all ages – from Millennials to Baby Boomers – who are filling up their tea cups.
Specialty teas are growing in popularity with an 8-10 percent rise in sales last year. And who's especially savoring these flavors? Millennials! They seek teas with unique flavors as well as blends that ethnically or culturally reflect their family's origin. Our new line steep by Bigelow in addition to 130 Bigelow tea flavors would definitely appeal to these tea drinkers.  Check out Instagrammer jlep76's selections.
In the global market, the United States is now the third largest tea importer, behind Russia and Pakistan. Plus we're the only Western country to grow in both importing and consuming our favorite drink!
Happy tea drinking!
More Recent Articles