Count on Bigelow Tea to show the way to all things tea! With its many bold flavors it can be enjoyed straight from a mug or in delicious recipes. For seventy years three generations of the Bigelow family have infused their love of tea into the homes and lifestyles of millions.  America's Number one Specialty Tea Company welcomes spring and proudly presents Tea Braised Leg of Lamb with Pear, Jalapeno and Tea Infused Chutney. Enjoy it for your next family gathering as Spring ushers in many opportunities to get together and celebrate together.
Tea Braised Leg of Lamb with Pear, Jalapeno and Tea Infused Chutney
Ingredients
4 pounds leg of lamb, boneless, ready to roast kosher salt and Black Pepper
clarified butter, or any high heat fat (enough to coate bottom of pan)
2 sweet onions, chopped
4 carrots, chopped
4 celery ribs, chopped
6 garlic cloves, chopped
32 ounces chicken stock

Bigelow Tea's Lemon Lift                          Bigelow Tea's Plantation Mint
Chutney:
2 pounds pear, diced
1 cup jalapeno, diced
2 cups sweet onion, diced
1 cup white vinegar
1 tablespoon kosher salt
1 cup agave nectar, or sugar

          Mint Medley Herbal Tea                        Organic Rooibos with Asian Pear
Instructions
Pre-heat oven to 200 degrees.
Heat braising pan and add enough fat to cover bottom.
Heat stock to a boil and add tea bags and let steep while lamb is browning.
Dry lamb with paper towels and season with salt and pepper and immediately sear on all sides in braising pan.
Remove from pan and sweet onion, garlic. Then add celery and carrot and sweat till they begin to become tender.
Return lamb back to pan and add stock. Stock should slightly cover or come up at least three quarters of the lamb leg.
Place in low 200 degree oven for approximately four hours or until fork tender,
Remove from braising liquid and place braiser on stove with liquid and reduce to about 1 cup and strain. Season to taste and serve with lamb.
While lamb is braising prepare chutney.
Heat vinegar to boil and add tea bags, let steep five minutes.
Combine all diced ingredients in a pot and cover with steeped vinegar and tea bags and agave nectar (or sugar).
Let cook till liquid has reduced and is syrupy and pears are tender.
Chill and serve with lamb.
May we suggest Darjeeling Tea to pair with this delicious recipe!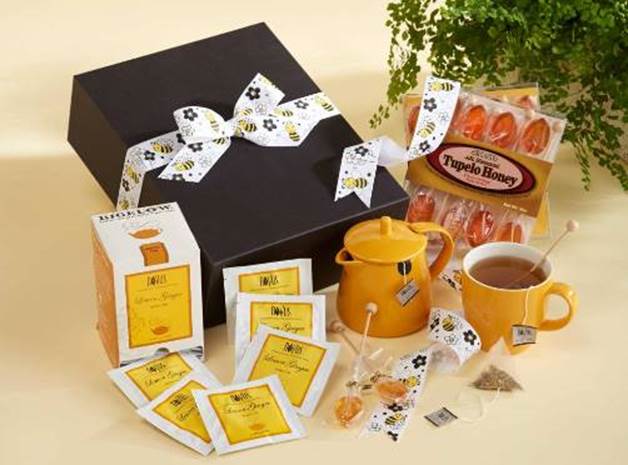 Spring is near! After a long, snowy winter at the Bigelow Tea headquarters in Fairfield, Connecticut everyone is ready for the snow to thaw and the flowers to bloom. It's also time to look forward to spring occasions like Passover, Easter, Mother's Day, and graduations! If you're searching for the perfect gift, look no further than Bigelow Tea's newest gift set: the adorable and bright Bee Well Gift Box.
Bigelow Tea's Bee Well Gift Box includes a teabag teapot and matching 11 oz. mug, 16 honey spoons and 12 Novus Lemon Ginger tea sachets. Lemon Ginger is a zesty blend of herbs and spices—the perfect soothing drink! Unfamiliar with Bigelow Tea's Novus Tea line?  Novus Tea represents a modern chapter in the Bigelow family's 70 year history of creating the perfect teas to delight customers. Novus full leaf teas were created with today's sophisticated drinker in mind.
This gift set is the perfect starter kit for a new tea lover or a cheerful new addition to any seasoned collection. Tea fan @PammPeterson posted that Bigelow Tea "Soothes you from the outside in," and that's for sure! So as you await spring, share your love of tea with the special people in your life … or grab a box for yourself!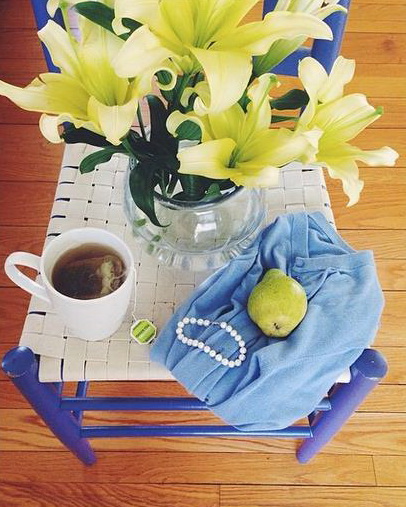 Happy first day of spring! Spring has sprung and Bigelow Tea has comfort in a cup just for you! This season, awaken your senses with the fragrant and colorful petals of chamomile, rose and hibiscus. No, we're not referring to your blossoming garden outside — we're talking about tea.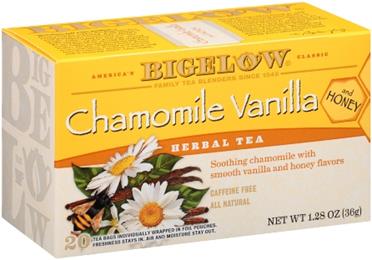 Herbal teas are made from a variety of aromatic plants with flavors that blend beautifully with fruits or spices to produce a naturally caffeine-free brew. Enjoy a mug of Chamomile Vanilla Herbal Tea with Honey, and Cranberry Hibiscus Herbal Tea (and many more options!). These uplifting herbal infusions are bursting with flavors and offer the perfect retreat after a long winter.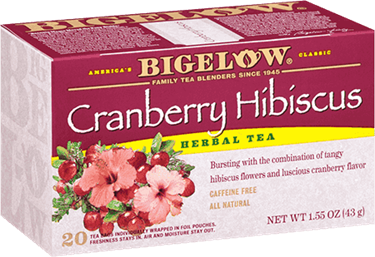 Given the change in seasons, don't forget to pair your tea of choice with a handful of fresh flowers like @annah_todd did, enjoying "flowers from the boyfriend [and] green tea from Bigelow"! May this time of year invigorate your senses, rejuvenate your life, and be filled with lots of warmth, joy and mugs of Bigelow Tea.
Image from Instagram via @anna_todd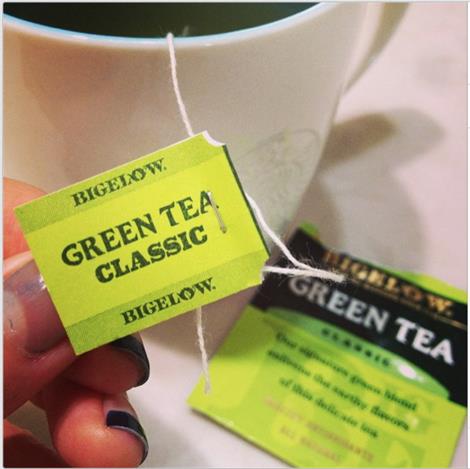 Spring is on its way! Bigelow Tea loves this time of year when the earth warms and there is a return to all things green. Now in its 70th year of business, America's #1 Specialty Tea company is still your green headquarters – it doesn't get better than the amazing line of Bigelow Tea's Green Teas!
How do you go green? The Green Tea Classic? Green Tea with Peach? Or maybe the too-good-to-be-true Constant Comment Green Tea? Bigelow Tea fan @MadisonReidet tweeted that Bigelow tea's green tea with pomegranate is her new favorite! So many options make for tough decisions.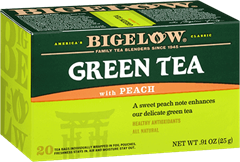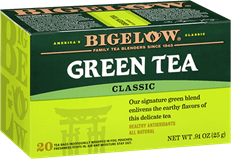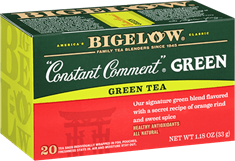 Along with amazing green teas this American made and family run company has a green thumb with fertile Community Gardens, a green conscience andcommitment to sustainability, and celebrated Green Teams that work diligently at eliminating waste! Bigelow Tea's green energy conservation steps have won awards and helped make it a Zero Waste to Landfill Company.So as the flowers flourish and the green grass grows, Bigelow Tea is your "go green" headquarters!  
Image from Instagram via @hnchun1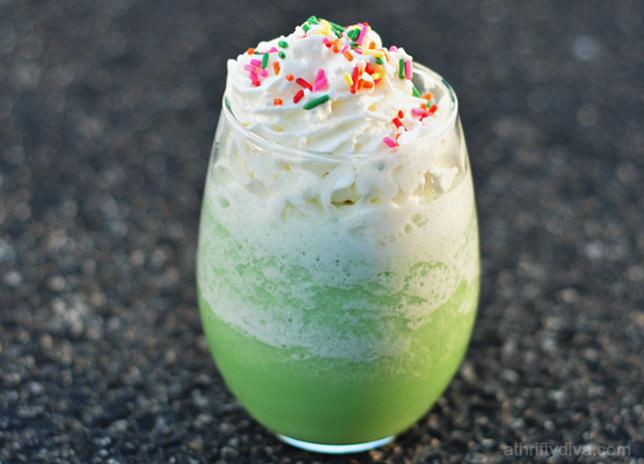 Bigelow Tea loves a nice cup of Green Tea anytime of year. March, however, is the perfect time to break out this traditional tea. From St. Patrick's Day to the first day of spring, there's plenty of everything green to celebrate. For those looking to embrace this lucky color, Bigelow Tea suggests doubling your green luck with a cup of Green Tea with Mint. It's refreshing and soothing from start to finish. Or, make your friends green with envy when you entertain with Bigelow Tea's pack of Six Assorted Green Teas.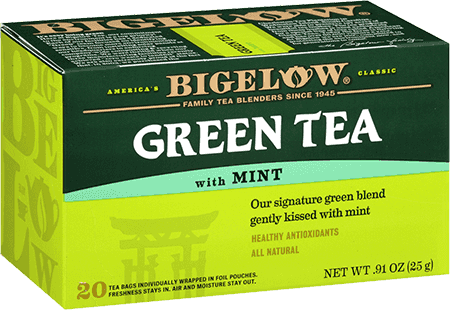 St. Patrick's Day began in Ireland for over a thousand years ago as a religious feast day for the patron Saint of Ireland. Today's it's celebrated around the world with special food, drinks, and the color green.  For those looking to celebrate with a kiss of sweetness this St. Patrick's Day, you're in luck. Bigelow Tea's Lucky Leprechaun Frozen Green Tea is perfect for a St. Patrick's Day toast.  Green Tea dessert fan @JonathanDmnd recently tweeted, "Green tea ice cream is the best," so he'd definitely enjoy this recipe as well.
Lucky Leprechaun Frozen Green Tea
Ingredients
1 Cup Bigelow Classic Green Tea
1/2 Cup Almond Milk (or your favorite milk)
1/4 Cup Sugar
12 Ice Cubes
Whipped Topping
5 drops Green Food Coloring (optional)
Optional rainbow sprinkles
Instructions
Take 1 cup cold water and boil.  Once at a rolling boil add 1 green tea bag.  Steep for 3 minutes off of heat.
Let tea cool – at least 5 minutes in a cup.
Add tea, milk, sugar, ice, and green food coloring to blender.  Blend well.
Add to a chilled glass and top with whipped topping and sprinkles.
More Recent Articles