Time is running out on the Bigelow Tea "My Cup of Tea" Sweepstakes! Enter tonight by midnight EST via Facebook for your chance to be one of 35 tea lovers to walk away with win one of two fabulous prize packages!
The prizes were created with back-to-school season in mind, but everyone can appreciate a little "me time" with a mug of tea as the fall season kicks into high gear.  Here are the prize details:
10 Grand Prize winners - receive a $100 SpaFinder gift card to use at a nearby spa, a Bigelow Tea mug and one box of Bigelow Tea. You get to pick the variety that is "your cup of tea!"
25 First Place winners - receive a $25 Walmart gift card and one box of Bigelow Tea in your preferred flavor.
To enter, simply "like" the Bigelow Tea Facebook page and click on the sweepstakes icon under the large cover photo or on the side of the page. If you're on a mobile device, click on this link instead: http://woobox.com/atv5h And please share what your cup of tea is…a few words, a photo or both!
Check the Bigelow Tea blog to see if you're one of the 35 lucky winners, and be sure to savor your favorite cup of Bigelow Tea throughout the year!
Thank you to everyone involved from the team at Bigelow Tea who did an unbelievable amount of planning all year, to the sponsors, community volunteers and of course all of the kids, runners and walkers who participated!! All of the charities who will be recipients of the $130,000 we raised are incredibly thankful as we all are.  Thanks once again to all!!

Ready to learn a few wholesome reasons why you should be drinking Bigelow Tea? Ok … so here's some research you'll actually find quite interesting. Cindi Bigelow, President & CEO of Bigelow Tea, is back with Tea Time with Cindi Bigelow on the HooplaHa Network Channel. Today Cindi is at her dining room table sharing some exciting research about the health benefits of tea.
What's so special about tea? Well, several university studies from Columbia, Harvard and University of Arizona to name a few, suggest there just might be some health perks inside your favorite cup. These include cancer fighting properties and cardiovascular benefits. Plus, the L-theanine in tea stimulates the mind and relaxes the body. So you can be sharp at work and breathe deeply during yoga. Another great reason to love your tea!
Enjoy the show!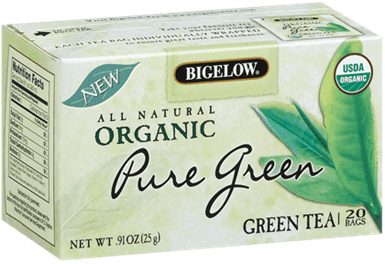 September is that glorious month when summer meets and greets autumn, and Mother Nature celebrates this  "changing of the guard" by providing a rich and flavorful bounty of vegetables and fruit.  Join Bigelow Tea in celebrating National Organic Harvest Month™  to help raise awareness of the importance of North American organic agriculture and to encourage people to choose healthy (and tasty!) organic foods.  When you "go organic" and make efforts to live sustainably, you reap what you sow… literally, and in the best possible way.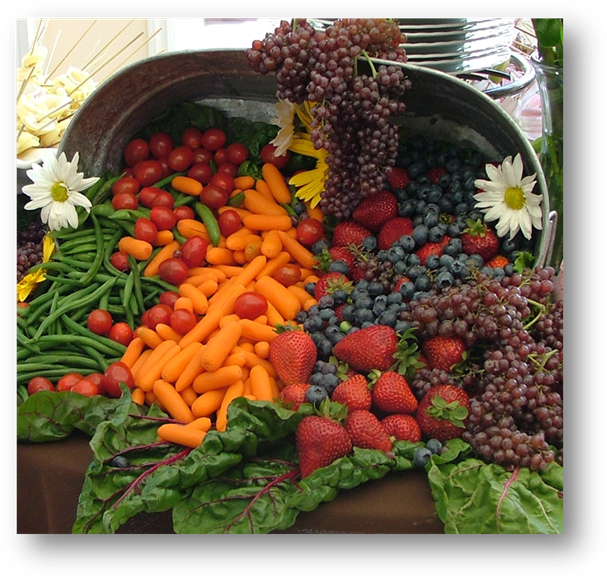 Bigelow Tea has turned the practice of Sustainabili-TEA into a lifestyle choice.  From community involvement to waste reduction and energy conservation, Bigelow Tea is 100% committed to preserving the environment, eating  healthy foods, and drinking plenty of Bigelow Tea! With a flavorful selection of certified organic teas at your fingertips, tea fans who choose to go organic, have many options, like Organic Imperial Earl Grey with Natural Bergamot or Organic Moroccan Mint Herbal Tea. And, for those purists (you know who you are!), nothing says organic like Bigelow Tea's  All Natural Organic Pure Green Tea (USDA organic)!  All of Nature's goodness in one little teabag…  simply marvelous!   Just ask@abrinezr, who tweeted a pic of the teas; he'll give it a green thumb's up!
So, as you bid summer a fond "adieu" and say "hello" to the colorful season of autumn, savor the natural flavors of organic food and libation.
2nd image by Jina Lee via Wikimedia Commons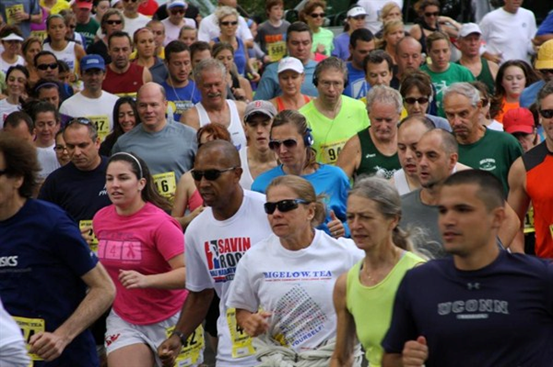 One of Bigelow Tea's favorite events is just around the corner! It's time to lace up your running shoes and gather friends and family for the 27th Annual Bigelow Tea Community Challenge event this Sunday, September 28, in Fairfield, CT.
If you've been looking for an excuse to get fit, this is a fun opportunity to support the community. Last year, lots of Bigelow Tea fans, like @CultureCacheCT, were tweeting about the event and the charities it supports!
Bigelow Tea donates 100 percent of proceeds to local organizations that provide members of the community with shelter, educational services, counseling, crisis management services, after-school tutoring, recreational programs, and stock food pantries. 3rd generation Bigelow Tea President and CEO Cindi Bigelow, personally visits these charities to observe, first-hand the impact these Community Challenge dollars have on the various programs and says, "Each year I am overwhelmed by the enormous need here in our community and by the fine services these charities provide."
The Community Challenge is a perfect event to bring the whole family. In addition to featuring a 5k certified course, there's also a 2-Mile Fitness Walk, and Kids' Fun Run. Childcare will be available so participants can run or walk.
In 2013, the event raised $115k, and Bigleow Tea would like to beat that number! So Register now for the Community Challenge, it's not too late!
More Recent Articles
---
Click here to safely unsubscribe from "Bigelow Tea Blog." Click here to view mailing archives, here to change your preferences, or here to subscribe • Privacy