In a hurry? On the go? Bigelow Tea is making sure you always have your favorite flavors on hand with the line of All Natural Liquid Water Enhancers which are a great substitute for sugary drinks. Savor the delicious taste of Bigelow Tea's most popular varieties, and customize your drink with ease. Craving a specific blend? Liquid Water Enhancers come in four distinct flavors: Half & Half Iced Tea & Lemonade, Peach Tea, Pomegranate Green Tea, and Raspberry Hibiscus Herbal Tea.
Bigelow Tea Liquid Water Enhancers are made with one simple philosophy: No Artificial Anything. Reflecting the Bigelow family's commitment to quality, each enhancer is made with real tea and all natural flavors, simply adding a dash of deliciousness to your water. Everyone knows that hydration is important to your health and well-being, but it always feels like time is short and water is the last thing on your mind. So, why not make your daily water regimen a little bit more enjoyable while you're playing sports, heading to the beach, camping, boating, hiking or simply running errands?
If you think Bigelow blends are "the nectar of life right now" like @TheVeronicaDuff does, don't delay in picking up a pack of Bigelow Tea Liquid Water Enhancers to keep you fueled with flavor all day long. Don't just drink your water, love it!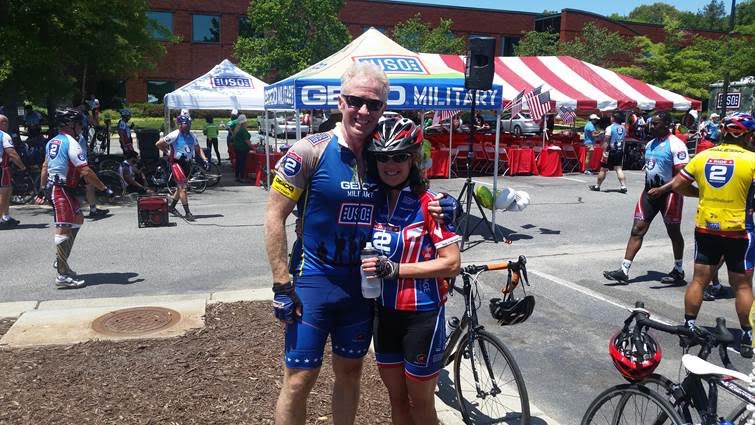 Reaching out to a high school friend, Bigelow Tea's third-generation President and CEO Cindi Bigelow cemented the company's relationship with the United Service Organizations (USO), making it an official sponsor of the non-profit organization that supports the U.S. military community.
Bigelow Tea first partnered with the USO when Cindi reached out to high school friend Jeff Hill, now the USO's Regional Vice President for the U.S., to develop a path for distributing 100% American grown tea, grown at the company's Charleston Tea Plantation in South Carolina, to troops as a heartfelt way of saying "thank you" for the huge sacrifices they make. Bigelow Tea is now committing to donating a minimum of 350,000 tea bags annually to the USO. The tea bags will be used to support the USO's ongoing mission of lifting the spirits of America's troops and their families.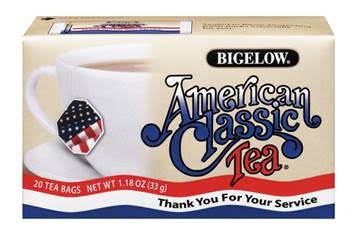 This commitment ensures the continuation of Bigelow's already existing Tea for the Troops program, launched by Cindi in 2009. To date, the Tea for the Troops program has donated more than 4 million tea bags to U.S. service personnel.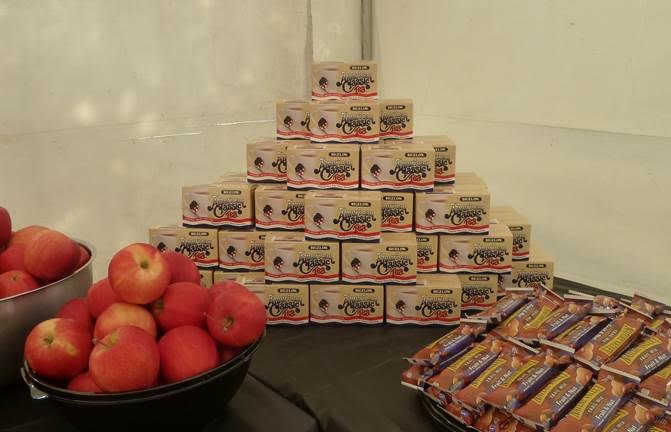 This year, Bigelow Tea also became a financial sponsor of the USO's 2015 Warrior Week that recently took place, in Virginia Beach, Virginia, in association with the USO of Hampton Roads and Central Virginia Inc. In addition, Cindi and Bigelow Tea Project Manager Tim Richmond, an Iraq war veteran, cycled alongside service men and women in Warrior Week's Ride 2 Recovery Memorial Challenge that culminated in Virginia Beach. This was their third Ride 2 Recovery event.
"It is such a moving experience, and an honor, to ride along with our veterans," said Cindi. "Not a single soldier had one word of complaint. Just listening to them makes you truly realize the magnitude of what these heroes selflessly do to protect our country. It is why it is so important to give back. I must have cried a dozen times when I walked away from these conversations. Not with pity but with tremendous admiration for them," she said.
And, she added, "At Bigelow Tea, whose company mission it is to enrich life's everyday moments by infusing passion into all we do, we are grateful to our service men and women, to Jeff Hill and the USO for allowing us to be even a small piece of everything they do to improve the lives of our beautiful troops."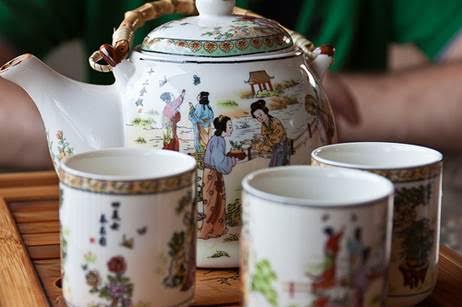 Bigelow tea recognizes the deep impact that tea has played in American history as well as world history. And as Bigelow Tea is celebrating its 70th year in 2015 (Bigelow Tea fan Jackie Lee tweets that she loves the 70th Anniversary packaging!) history is deep in the values of this family-run company. But let's go back further… like 2,500 years, when tea was considered a medicinal brew including herbs, seeds and leaves found in Southwest China.
Over the next 1,000 years, tea's popularity spread throughout Asia, becoming imbedded in religious and social culture. By the Tang Dynasty (AD 618–907) specific tea etiquette was essential, and Chinese writer Lu Yü wrote The Classic of Tea, the oldest known tea book! Lu Yü wrote of Tea as an expression of harmony and order, stressing the need to slow down when making and drinking tea.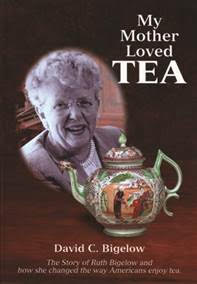 Of course Bigelow Tea has its own classic book, My Mother Loved Tea, a loving tribute from David C. Bigelow to Bigelow Tea Matriarch Ruth Campbell Bigelow. Current President and CEO Cindi Bigelow – David's daughter and Ruth's granddaughter – says "This book does such a terrific job … it recounts the beginning years perfectly!!"  70 years may not reach back to the Tang dynasty, but just taste what three generations of passionate tea lovers have done!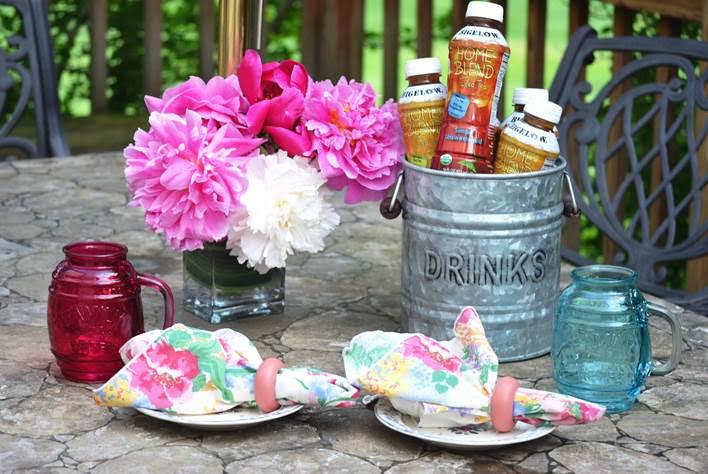 Looking for a cool new way to enjoy Bigelow Tea? Try our new line of certified organic, brewed and bottled iced teas. Bigelow® Home Blend Iced Teas are an easy option for enjoying the refreshing, made-at-home taste of iced tea. And the Bigelow family does the brewing, chilling and bottling for you—all right here in the USA!
Spoil yourself with one or all of these flavors:  Half and Half Tea and Lemonade, Citrus Pomegranate Green Tea, Mango Lychee Green Tea, Sweet Orchard Peach and Simply Unsweetened. All five flavor varieties of Bigelow Home Blend Iced Tea are certified USDA Organic—made from organic tea leaves and natural flavor ingredients. They're also non-GMO, gluten free, and offer the benefits of polyphenols, the naturally occurring compound that makes tea so healthy for you. In fact, Bigelow Home Blend Iced Teas contain polyphenols equal to a cup of green tea and are one of the few bottled teas that can make this claim! Go simple with the zero-calorie unsweetened variety or savor four varieties that are lightly sweetened with real organic cane sugar … they're 70 calories or less per serving!
It's summer, and in the words of Bigelow Tea fan @CensieJ, "The heat is on!" Follow her lead by offering guests mason jars full of tea. For ease and convenience, just pour some Home Blend—like Sweet Orchard Peach or Half and Half Tea and Lemonade—at your next summer gathering.
If brewing your own is your thing, Bigelow Tea, third generation president and CEO Cindi Bigelow can show you how, but for unbeatable convenience and flavor, pop open a bottle of Bigelow Home Blend Iced Tea. It's a made-at-home taste that's so good, Bigelow had to bottle it!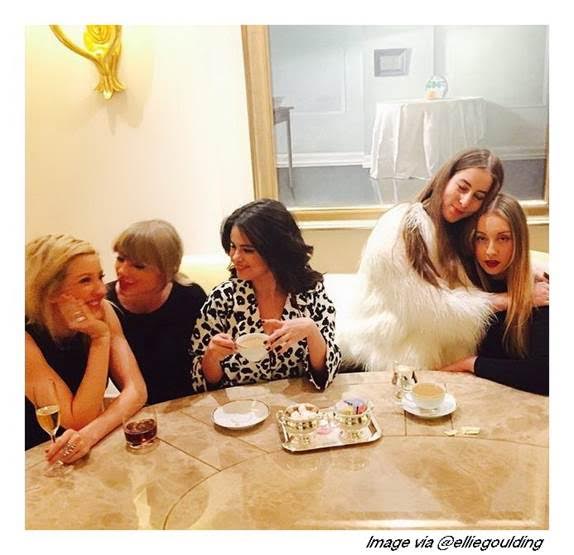 For your next girls' night out, how about a get-together featuring Bigelow Tea? Just picture it: laughing with your BFFs while sipping Bigelow Tea and jamming out to your favorite Selena Gomez song with gal pals like T-Swizzle and Ellie Goulding. Because who knows tea parties better than these rock stars, right? Recently, this group of glamorous girlfriends—which also included two members of Haim—met for tea in Las Vegas. Goulding captioned this Instagram photo with this: "Well this is bloody chill." Totally.
Which Bigelow Tea blend do you think fits your inner star best? Perhaps the timeless "Constant Comment®" or a mug of the ever-so-classy Earl Grey? Hmmm… maybe the unique flavor of Organic Rooibos with Asian Pear or the sweet and spicy Cinnamon Stick? Whichever one it is, a party with any of these women would rock!
More Recent Articles