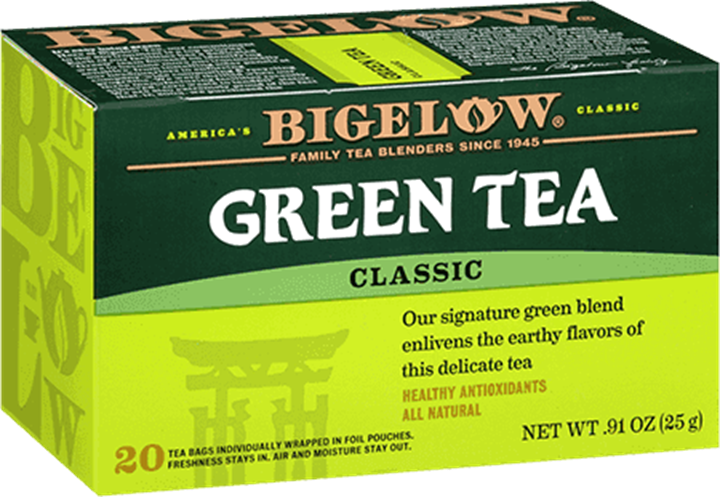 Yes, Bigelow Tea in a big mug can warm your hands and it can bring delicious aromas to your nose … but it's the mouth that really gets to enjoy Bigelow Tea. The mouth is the gateway to Bigelow Tea's rich flavors and that soothing sensation of sipping and swallowing tea. Now there's news that Green Tea may actually keep your mouth safe from some forms of cancer! Read on.
A new Pennsylvania State University study published in Molecular Nutrition and Food stated that green tea might kill oral cancer cells, and boost healthy ones. In the study the authors found that a compound in green tea triggers a process in the cancerous cells' mitochondria that leads to early cell death. A previous study in 2002 found that green tea could induce cancer cell death and suggested "regular consumption of green tea could be beneficial in the prevention of oral cancer."
This is exciting news! So, in addition to tasting good, keeping you warm and making special memories, Bigelow Green Tea might keep your mouth healthy. Another wonderful reason to enjoy Bigelow Tea during its milestone 70th year! @DarlenyGomezR tweeted that she might be obsessed with Bigelow's green tea … are you?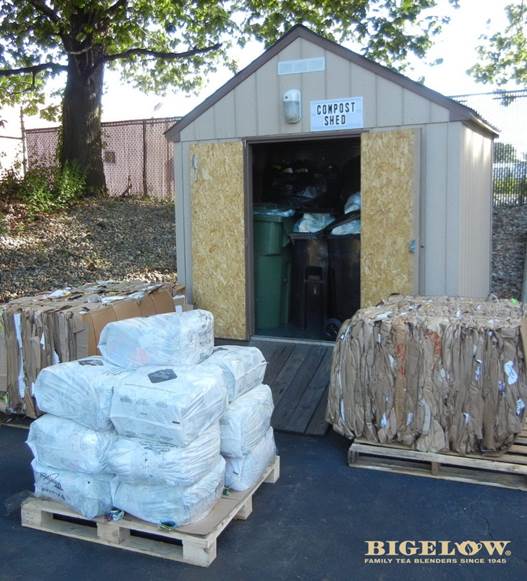 Bigelow Tea is serious about protecting the environment and the planet year round. This week the employees at Bigelow Tea will celebrate National Environmental Education Week and Earth Day. The philosophy of doing the right thing was started 70 years ago by Ruth Campbell Bigelow and remains an important part of Bigelow Tea under the direction of third Generation President and CEO Cindi Bigelow.
Bigelow Tea is proud of its sustainability efforts in energy conservation, waste reduction, and land preservation. Bigelow Tea achieved a company-wide commitment to achieve "Zero Waste to Landfill" in 2013. Aggressive recycling, raw material reduction, and compost methods (which includes utensils and bowls in our cafeteria) are paired with employee education and active Green Teams throughout the company, allowing Bigelow Tea proclaim Zero Waste to Landfill status in all three of its manufacturing facilities. This means that no more than 10 percent of waste ends up in a landfill. This is just one of the many ways Bigelow Tea shows its dedication to sustainable business practices.
Bigelow Tea drinkers can help do their part for the environment by recycling Bigelow tea bags and boxes. 85% of Bigelow Tea's packaging is biodegradeble or recyclable. Facebook follower Gene Young says "We are all about recycling … we are part of a community program that makes sure we are doing as much as we can and our Bigelow boxes are part of that effort each and every week." You can get creative too and upcycle Bigelow Tea foils and boxes. Everyone can do his or her part to keep our earth beautiful for generations to come.
Image by epSos.de via Flickr.com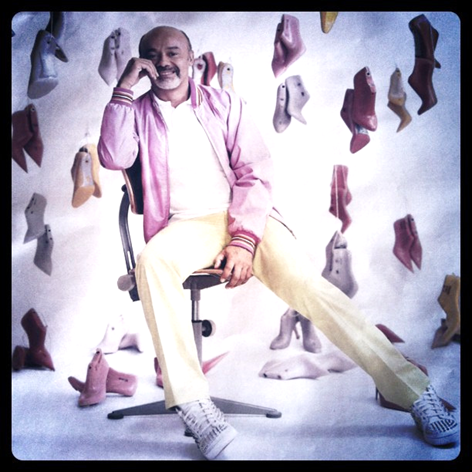 Bigelow Tea and millions of tea lovers know that a great cup of tea is an important part of the morning … not to mention the afternoon, evening and all day long! Bigelow Tea fan @ohionmommy14 tweeted those exact sentiments: "Love drinking Bigelow Tea any time of day!" Bigelow Tea never tires hearing from tea devotees who enjoy their daily cup(s).
Of course there are many celebrities around the world who report that tea is a big part of their day. One is the renowned French fashion designer Christian Louboutin, who has infused his shiny, red-lacquered shoe-sole designs across the fashion world (with half a million pairs sold each year)! He enthusiastically shared in a recent interview that his mornings include "Liters and liters and gallons and gallons of tea." Turns out Mr. Louboutin is as passionate about his tea as he is about five inch heels and innovative patterns!
Now in its 70th year, Bigelow Tea agrees with Mr. Louboutin! Yes, whether you take your daily tea by the cup or by the gallon, Bigelow Tea clearly is always in style!
Image by F.H. Uhlfelder via Flickr.com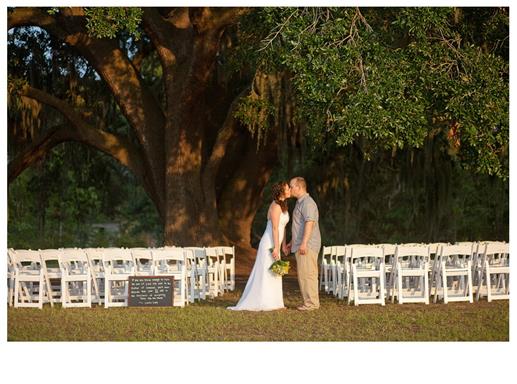 Bigelow Tea loves a good wedding! Even in 2015, brides and grooms still follow the tradition of "something old, something new, something borrowed, and something blue." Bigelow Tea is excited to share some thoughts as you plan your fairytale wedding.
Something Old
Three generations of the Bigelow family have been creating tea for 70 years, and tea itself has a storied past. Celebrate the bride-to-be with a whimsical afternoon tea for a bridal shower or bachelorette party.
Something New
Deciding on thank-you gifts for your bridesmaids? Or looking for a personalized present for the happy couple? Make their next tea-time special with a new Bigelow Tea engraved tea chest.
Something Borrowed
If you're searching for a venue, remember that you can always use Bigelow Tea's Charleston Tea Plantation for the day. The serene and unique setting of the Plantation—found on Wadmalaw Island—provides wedding guests a taste of Southern charm and historic beauty. The grounds of America's largest working tea garden offer a picturesque pavilion, an old-fashioned trolley to shuttle guests, and gorgeous locations to recite your vows.
Full of majestic oaks and lush fields, it's the perfect setting for saying, "I do" and April starts the wedding season so do call to book your date!
Something (Red, White and) Blue
After a day of wedding festivities, give guests a wedding favor that's original. Try a box of American Classic® Tea, tea grown and produced at the Charleston Tea Plantation or personalized boxes of Bigelow tea. @PrettyLaneEtsy suggests hand-stamped gift tags with the phrase, "You, me, and a cup of tea."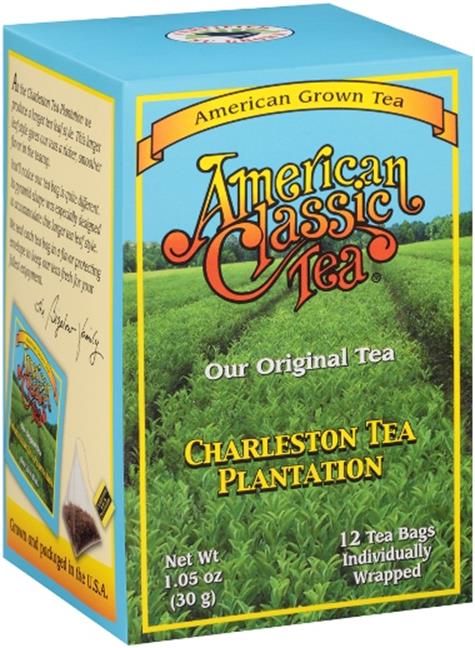 Congratulations to all those couples celebrating their big day this year. If you need a break from wedding planning, remember, nothing's more relaxing than a nice cup of tea.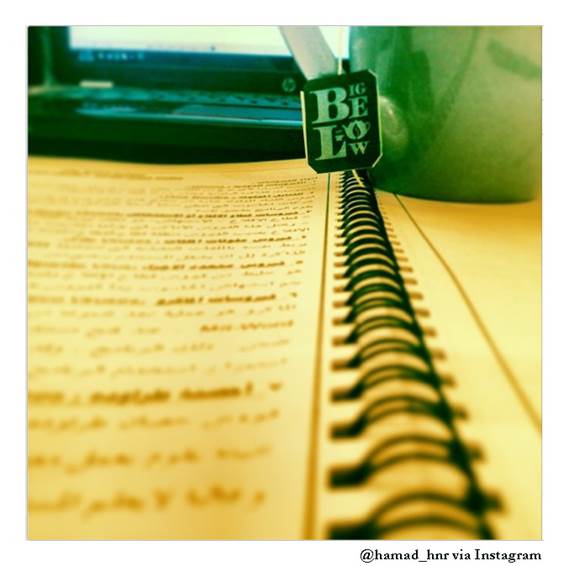 Keep calm and file on, tea drinkers. It's April 15, which means it's time to submit those taxes. And what better way to celebrate filing on-time than taking a moment to relax with a mug of Bigelow Tea? Understandably, April is National Stress Awareness Month and we'd recommend keeping that tension at bay with one of our soothing herbal blends like Chamomile Mint, Chamomile Vanilla, or Sweet Dreams.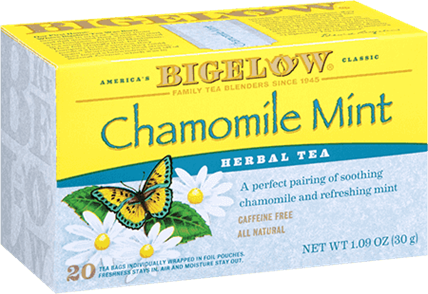 If you're burning the midnight oil to get your taxes finished, recharge with one of Bigelow Tea's aromatic black teas—like American Breakfast tea which has 50% more caffeine in every tea bag. Follow the lead of @randomnessli and grab a cup of Bigelow tea to help fuel your workflow.
Remember, it's important to combat the stress in your life, and take time to relax and rejuvenate. While you can't completely avoid stress, you can minimize it by leading a healthy, balanced life. Take time to unwind this month by staying active, spending time with loved ones, and sipping on your favorite Bigelow Tea!

More Recent Articles