It almost doesn't matter how you learned that you were expecting twins. Instead, what matters is how you and your partner are dealing with the news, the level of prenatal care you need and how you take care of yourself while pregnant. You also need to read up on carrying and giving birth to multiples. You're not carrying "just one more." The carrying and birth of a single baby is much simpler than that of twins.
Considered a High-Risk Pregnancy
Now that you're carrying twins, your pregnancy is automatically considered a high-risk pregnancy. You're at higher risk of preterm labor and birth; gestational diabetes and; low birth weight. If your babies are identical twins (twins from one fertilized egg), the babies are facing risks themselves.
You're also at risk of developing pregnancy-induced high blood pressure and vaginal bleeding, (Source: Gilbert Webb). Depending on how your babies are positioned inside your uterus, you may have to give birth via Caesarean section.
Rely on Your Partner
Don't be afraid to ask for help. You're going to tire out more quickly than you would when you're pregnant with just one baby. The days of cleaning the bathroom, doing two loads of laundry, vacuuming and mopping, then going for a long walk are gone for the duration. Let your partner know when you are tired and ask for the help you need to keep things up at home.
Nurture your relationship with your partner because you'll feel stressed about not being able to do as much as you used to do. Your partner may feel stressed about taking on more of the workload at home.
Get More Bed Rest
When you get tired during pregnancy, that's your body talking to you. Listen to it, lie down and rest. If you nap, so much the better – you're going to need those naps. If your obstetrician orders you onto  bed rest, comply with what you're told to do. Not allowed to go downstairs and do laundry? Do dishes? Rest. If you're working, now is a good time to request a telecommuting arrangement.
Read, Read, Read (Pregnancy Books)
The better informed you are, the better prepared you are for unexpected events. Pick up, buy or borrow books on pregnancy with multiples. You'll have questions when your OB isn't in the office. Browse the Internet and look for sites operated by obstetricians. Connect with parents of twins and ask them what you should expect.
Your life has just undergone a huge change now that you know you're having twins. You have questions and concerns – you may be scared. The resources you need are out there, so reach out and use them. Use sites like mercy.net to find doctors that specialize in helping those that are having twins.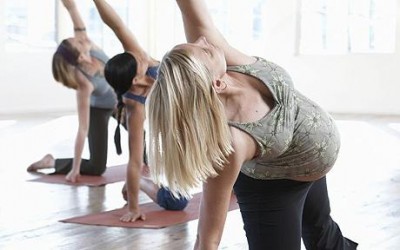 Every pregnancy is different. This means that some women will stay active for nine months, while others trade workout routines for morning sickness and fatigue—and plenty of women will fall somewhere in between these two groups. While it is important to stay somewhat active during your pregnancy, many women worry about appropriate exercises that will ensure the safety of their growing baby. Yes, you don't want to over-exert yourself or do anything to jeopardize your baby's health, but there are still plenty of physical activities appropriate for pregnant women of varying strengths. If you want to stay active throughout your pregnancy, here are a few safe workouts that you might try:
Walking
This might not seem like a "workout," but walking is a simple, yet effective form of exercise. Walking daily can make a huge difference while pregnant. The key to walking during pregnancy (as with any exercise) is not to overdo it. A brisk 20 minute walk keeps the body active and the legs flexible, and that energy will make a difference for the baby as well. A woman who keeps fit is more likely to give birth to a healthy baby because her body is more prepared for the stress of childbirth. Even those who experience nausea and fatigue can strive to walk a few times a week in order to improve their health, and prepare for the birth.
Swimming
Swimming lightens the feeling of body weight, thus making it extremely safe to do while pregnant. An exercise routine that reduces the risk of twisted ankles or possibly falling against the womb are the best choices for soon-to-be mothers. According to professionals who provide swimming lessons for infants in Houston, swimming works out the arms and legs, which keeps moms in shape—and since they cannot feel the extra weight of pregnancy, also keeps them relaxed. For an exercise routine that will take the strain off your back and legs, and provides a lower impact for your joints, try swimming to stay in shape during pregnancy.
Low-Impact Aerobics
Pregnancy aerobics classes can be extremely beneficial to pregnant women at many stages. Regular aerobics tend to be too high-activity for someone who is pregnant, but a class that is specifically geared towards a constantly growing child is an excellent way to stay in shape. The kinds of exercises used are good for both the heart and the body. Mothers can rest assured that they are not doing anything to harm their child with the help of professional coaches available. If you like to do aerobics at home, there also DVDs and programs of low-impact aerobic routines that are designed specifically for pregnant bodies.
Yoga
Professional yoga classes geared towards pregnant women are a great way to keep the body toned and flexible without causing too much stress on the joints. While it is good to stretch, stretching too much can sometimes make the back or sides become cramped or tight. A mother-to-be has to be extremely aware of what she is doing, so taking yoga from a professional instructor is recommended. Not only does yoga provide a release for an aching body, but it is also a great way to clear the mind and reduce stress. Keeping a calm mind and lowering stress will contribute to a healthy pregnancy and healthy baby.
Being active during pregnancy in the right capacity will help a mother to recover and "bounce back" after the birth, and will only a benefit a growing fetus. Remember that there are exercises to avoid during pregnancy—not all exercises are created equal when it comes to a pregnant body. By doing proper research and enlisting the help of professionals, you'll know what to avoid and what to try. With the right information, you can stay somewhat active throughout your pregnancy and enjoy your own health, as well as the health of your child after the birth.
Photo Credit: asapt.org via Google Commons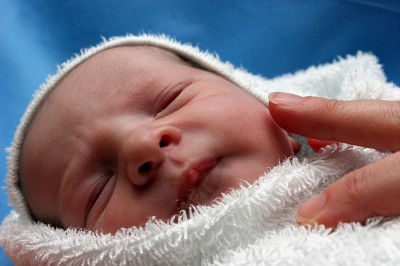 Premature babies, or preemies, are not fully developed and for that reason they have special needs that need to be attended to by their parents, and often by health care professionals.
What to Expect with Your Premature Baby
If your baby is kept in the NICU (neonatal intensive care unit), your physician and other healthcare professionals will be there to help you and your baby. Since preemies sometimes don't have fully developed lungs, they may need to have some type of oxygen delivery system. Feeding is also important, and breast milk is best.  Ask for help and support with feeding before you and your preemie leave the hospital.
Look for Warning Signs
You are the one who knows what is normal or not normal for your baby. Be observant. Monitor your baby's breathing, skin color, temperature and behavior. If they are eating properly they will have diapers that are wet and soiled. If they are having trouble with their livers, they will have jaundice. In that case, their skin and the whites of their eyes will be yellowish. If their skin is blue, especially in the toes, lips or fingers, they are not getting enough oxygen. If they are not moving or crying enough, they may be ill.
Be sure your preemie is warm enough. A hat will often increase a preemies body temperature and help him or her stay warm. High-risk obstetrician Dr. Gilbert Webb asserts that proper observation and fast action when there are concerns can greatly increase a preemie's odds of thriving.
Nurture Your Baby
While having a preemie is a cause for concern in some ways, it is also a cause for rejoicing. There is no substitute for physical touch when nurturing a baby, even a tiny one. Skin to skin contact is well known to cause babies to thrive. Lay the tiny newborn on your bare chest. Nestle him or her close and enjoy the cuddle. Reading and talking to a baby is important for mental development as well.
Take Care of Yourself
You can't take care of anyone if you don't take care of yourself. Be sure you are getting your rest by sharing responsibilities for the baby at times. Eat well and get some exercise. Take breaks from baby care. And don't be afraid to ask your physicians and nurses the best ways to take care of your preemie.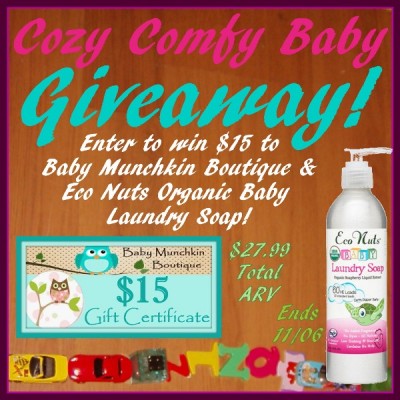 Welcome to the Cozy Comfy Baby Giveaway!
Baby Munchkin Boutique is a great Etsy shop that's packed to the rafters with some of the most adorable baby gear you've ever seen! With items like receiving blankets, headbands and hairclips, car seat canopies, bowties, nursing covers, wipes cases, and more, it's the perfect place to go to find one-of-a-kind baby shower gifts – or something for your own little one!
Tara from Dividing by Zero got to check out one of Baby Munchkin Boutique's super-comfy receiving blankets – see what her son Taylor thought of it by reading her review here!
Eco Nuts is the place to go for all your eco-friendly laundry and household cleaning product needs. Eco Nuts Organic Soap Nuts are the only soap nuts to go through a USDA approved sterilization process for consumer protection. Soap Nuts aren't actually nuts at all (so they're safe for people with nut allergies), but rather berry shells that contain a natural soap called saponin. And their packaging is eco-friendly too: they use recycled cardboard for their dry goods, and aluminum (which can be recycled over and over again) for their liquid products.
Check out Tara's review to learn more about Eco Nuts and see what she thought of Eco Nuts Organic Baby Laundry Soap!
And now for the Giveaway!
One lucky reader is going to get to check out products from BOTH of these great companies! The winner will receive $15 in credit to spend at Baby Munchkin Boutique as well as a 10 oz. bottle of Eco Nuts Organic Baby Laundry Soap (enough for 30 regular washes or 60 HE washes)! This giveaway ($27.99 total ARV) is open worldwide and will end November 6, 2014 (11:59pm EST).
DISCLOSURE: Tara from Dividing by Zero received items complimentary for review purposes; all opinions expressed are her own. Dividing by Zero and participating blogs are not responsible for prize fulfillment.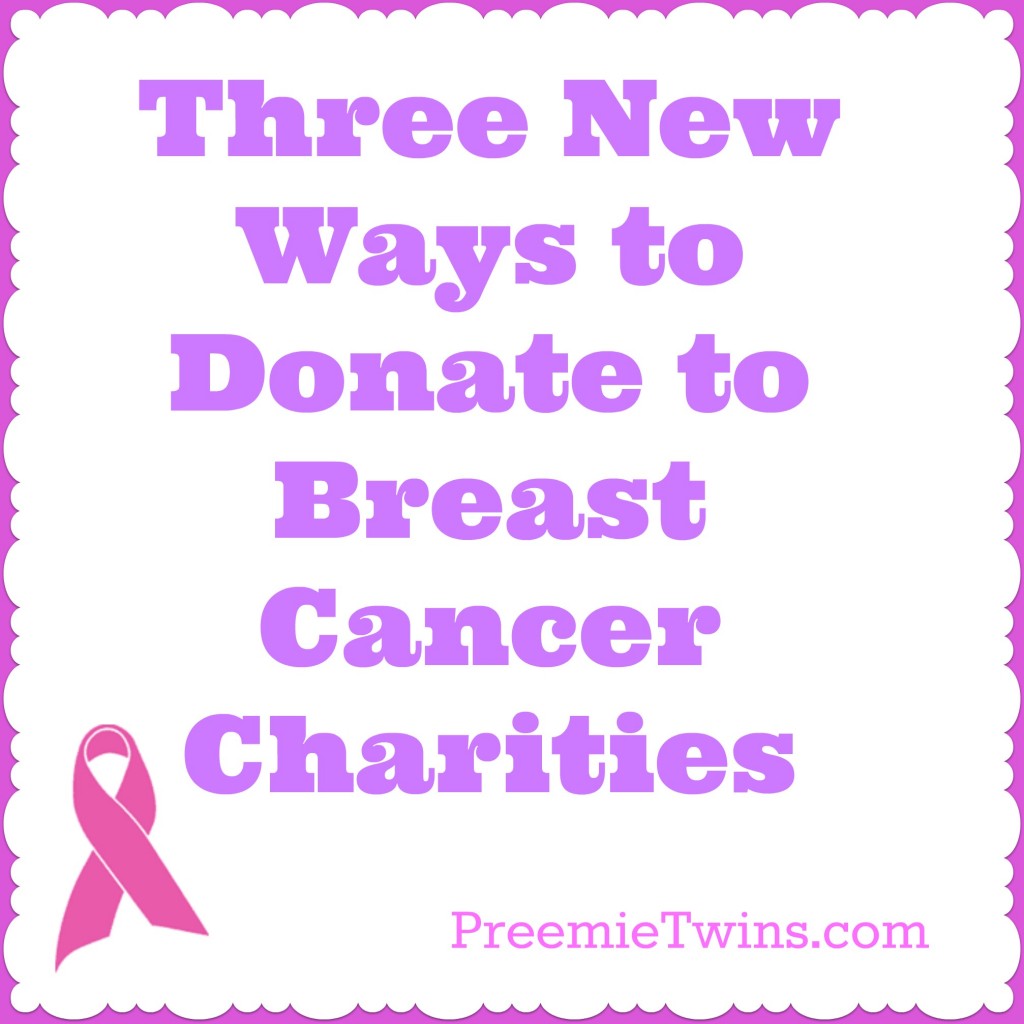 When it comes to making a donation, many people think with their wallets. They assume that those organizations only need cash, and they think that donating money is the only thing they can do. There are a number of ways in which people now donate to breast cancer awareness charities. These organizations put women in touch with doctors and give them resources that help them until they can leave the hospital with a clean bill of health. No matter what your financial situation is or how much time you have, you can still make a donation to one of those charities.
Donate Your Time
There are two ways that you can donate your time to breast cancer charities. You can either take part in an event happening in your area, or if there are no upcoming events, you can host your own. Marathons are one of the more popular types of cancer awareness groups. Participants accept donations from others for every mile or kilometer they remain in the race. You can also host an event that raises money in other ways, including a bake sale, a community rummage sale or a car wash.
Donate Property
Cancer charities use property in a number of different ways. One group might use the donation of land or a commercial property as a new headquarters. If you have an old car that you no longer use, you can donate that vehicle to the organization. Some even make donations in the form of soaps, shampoos, makeup and deodorants. If you are a smart shopper and take advantage of coupons, you can buy dozens of health, wellness and beauty products for a fraction of the retail cost and donate those supplies to other women.
Shop Online and Off
Shopping with partner companies is one of the best ways to give back to a breast cancer charities. These organizations partner with companies that sell everything from vacation packages to clothing. Every time that you make a purchase from one of those retailers, the retailer gives a portion of the sale back to the charity. You'll also find a number of online sites that partner with those charities, which makes giving a donation even easier. You can feel good about making a donation to a good charity at the same time that you buy the things that you already need.
More Recent Articles
---
Click here to safely unsubscribe from "Preemie Twins Blog." Click here to view mailing archives, here to change your preferences, or here to subscribe • Privacy