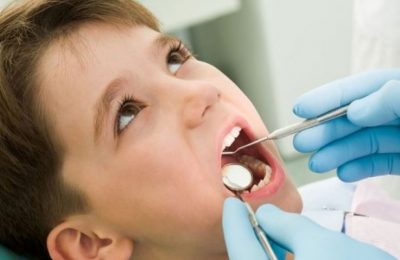 Your child's first few trips to the dentist are quite important, but many parents are unsure of when these appointments should begin. Some parents believe it is best to wait until a certain age while others fret over issues such as impacted teeth and thrush. If you have recently had a child and are wondering when to schedule their first dental appointment, then read ahead for a look at a few signs that your infant might be ready for a checkup.
Their First Birthday Is Coming Up
According to the American Dental Association, children should have their first dental checkup no later than their first birthday. According to the Salt Lake City dentists at South Temple Dental, even if your child's first teeth have not erupted, your dentist will be able to start the process of tracking their bite pattern, jaw development, and gums. Not many parents realize that the single most common childhood disease is tooth decay, and this pervasive medical issue can be completely avoided by the vast majority of children with the proper preventative care.

In addition to checking for tooth decay and gum disease, you will also be able to speak with your dentist about any other concerns you have regarding your child's oral health. This might include issues such as respiratory infections, thumb sucking, congestion, and trouble eating. Just as with tooth decay, most of these problems can be avoided with preventative care.
Severe Oral Discomfort
Many parents find it difficult to accept the fact that their child is going to experience some pain and discomfort while teething. For most families, there are a number of simple steps that can be taken to minimize this discomfort. Options such as cleaning the baby's gums with a wet cloth and freezing their pacifier will allow most families to get through this stressful time, but it is not always enough. Some parents will find themselves dealing with a cranky and crying baby for weeks at a time, and all of this can be exacerbated by unusual sleep habits.

There are a few signs that the discomfort should be addressed by a dentist. Most importantly, parents should keep an eye out for erupting teeth. If the child appears to be teething for quite some time but no teeth are visible, then they might have an impacted tooth.

Gum Irregularities
Bacterial issues such as thrush are not extremely common, but it does affect around 5 percent of babies. In many cases, thrush is first identified by the infant's primary healthcare provider. Your doctor might suggest either letting the condition go away on its own or consulting with a dentist. Luckily, a baby's immune system will typically get rid of these bacterial infections within a few weeks. When the thrush lasts for longer than a few weeks, however, it is time to contact a dentist.

Parents should also be wary of any gum conditions that are affecting the skin around their infant's mouth. Untreated thrush does have the possibility of spread to their lips and the nearby soft tissue. You should also keep an eye out for any secondary issues that are accompanying the thrush. This includes a fever, excess vomiting, or severe diaper rash. Other gum irregularities that you should take note of include unusual white bumps that do not go away, shiny gums, and inflammation. While the vast majority of these issues are not serious, it is always a better idea to get them checked out early.

Preventative checkups will allow your child to avoid many of the most common oral health issues as their jaws, gums, and baby teeth continue to grow.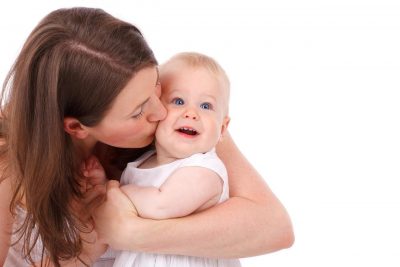 Single-parent situations are quite an epidemic in the United States. More than 75 million children live in single-parent homes, according to statistics presented by the Census Bureau. Furthermore, many of the single parents in these situations are stressed because the weight of the world is on their shoulders. They worry about health, finances, society's judgments and more. Single parents usually have to combat the onslaught of depression and anxiety. The following are 10 suggestions for reducing stress as a single parent:
Take Walks With the Child
Exercise is an amazing way to reduce stress, and it is 100-percent possible for a single parent to take a walk with the child and get exercise. Cardiovascular exercises such as brisk walking changes the chemicals in the brain and causes feelings of happiness and wellness to ignite in a person. The change in dopamine or serotonin can bring a stressed parent to tranquility. The best part about walking is that a parent can do it with a child of any age. Infants are best to walk with because the parent can push the little one in the stroller. The weight of the child and the stroller can provide additional cardiovascular conditioning.
Work From Home
Part of the reason that single parents are stressed is that they have low incomes and difficulty paying the bills. A work-from-home position is the perfect answer for a person who is in this position. Work-from-home opportunities do not require much overhead except for the cost of a computer, headset, transcription pedal, Internet connection and the like. The single parent can make his or her hours and work them around when the child is sleeping. Examples of available positions are positions such as customer service rep, salesperson and IT specialist.
Find a Roommate
Another way that a single parent can relieve himself or herself of stress is by finding a roommate. A roommate is a person who can help to pay the bills in exchange for a monthly or weekly rental payment. A person can search for a roommate in several mediums such as Craigslist, local newspaper, Roomster and other areas. Always make sure that you interview the roommate before taking them in and have house rules such as keeping a clean and healthy environment such as using carpet cleaner for dust mites to protect your child.

Involve Friends and Family Members

Another way that a single parent can get some relief is by involving friends and family members. There is no reason that family members should not be able to help by watching the child from time to time. The parent can even offer a small amount of pay for it.
Hire a Fun Time Babysitter
The parent can hire a fun time babysitter if friends and family members are unavailable. This is a person who performs drop-in childcare services when the parent wants to have a day for himself or herself but always make sure to do a background check before hiring the babysitter.  
Consider Alternative
A struggling parent can consider alternative care such as infant adoption services. Many people in the world are unable to have children and would love to take care of an infant.
Go on a Calgon Escape
A simple way for a single parent to get a break is by taking a Calgon bath while the child is asleep. Calgon is an age-old bathing concoction that helps to ease stress while making the bather squeaky clean. Menthol crystals are an alternative method that a person can use.
Sign up for Extras
The single parent can sign up for governmental services that can help him or her pay for essentials. WIC, food stamps, food pantries and rental assistance are just a few things that a person can use to ease stress.
Play Time
Having playtime with the baby is always a good idea. The parent can read a story or pay with instruments and learning games with the child. The fun time together will relieve stress.

Take up Arts and Crafts
Finally, arts can crafts may help to relieve stress. Finger paintings, clay creations and other creations can help relieve stress and strengthen bonds between parent and child. Single parents should try all of the above ideas before giving up and giving in to frustration.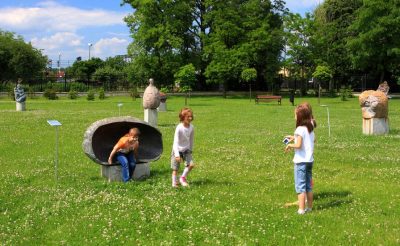 Summer is coming! And with it, the end of the school year. As our children leave the classroom, parents around the country are left wondering how to keep them entertained and, more importantly, how to encourage them to be outside. If you want to encourage more active lifestyle and get kids involved in some new hobbies, check out these fun options!
Day Camps
A perfect solution for the working parent, most day camps open within days of school letting out. Signing your child up in time can be a trick – camps begin enrollment as early as January! Often, schools will send home flyers with your child when enrollment begins, so check those backpacks! While they can be costly, most offer full or partial scholarships. Find affordable and fun options your kids might be interested in.

Community Centers
A little used asset in today's society, community centers offer a variety of activities for children of all ages. Many often have pools as well, either indoor or outdoor and costs vary from center to center. You can even find clubs, sports, crafts, and field trips at these centers with tons of fun things to do almost every weekend in summer.

Outdoor Bowling
Community centers and day camps not really up your alley? Head down to your local dollar store, pick up at least three pool noodles and some rubber balls, and get out your heavy duty scissors. Cut your pool noodles into three pieces of the same size and head outdoors to set up a homemade, water proof bowling game! Use your large rubber ball to knock over as many "pins" as you can. 

Eye Spy
For a twist on the classic "I Spy" game, have those kiddos head outside. Give them clues they can use to find various plants, animals, or other such things in your area. Remember to go with them if the list will take them away from your yard!

Here, Fishy Fishy!
Take a child sized pool, fill with water, and place Styrofoam fish (you can make them from plates, cups, etc.) in the water. Make your own or buy a child sized fishing pole from the store and have fun fishing! If you have the time and inclination, install an above ground pool for the backyard and you can get kids outside, playing water games all summer long.

Fairy Garden
For a magical summer adventure, gather up rocks, buy some seed packets from the store (even the Dollar Tree has seed packets, for parents on a tight budget), and get your gardening gloves on. Have your kids make circles with your rocks and plant the seeds in the center of the rocks. For added fun, buy or make a fairy to guard your new garden!

There are lots of ways to get your kids outside this summer. These are just six fun ways to do so!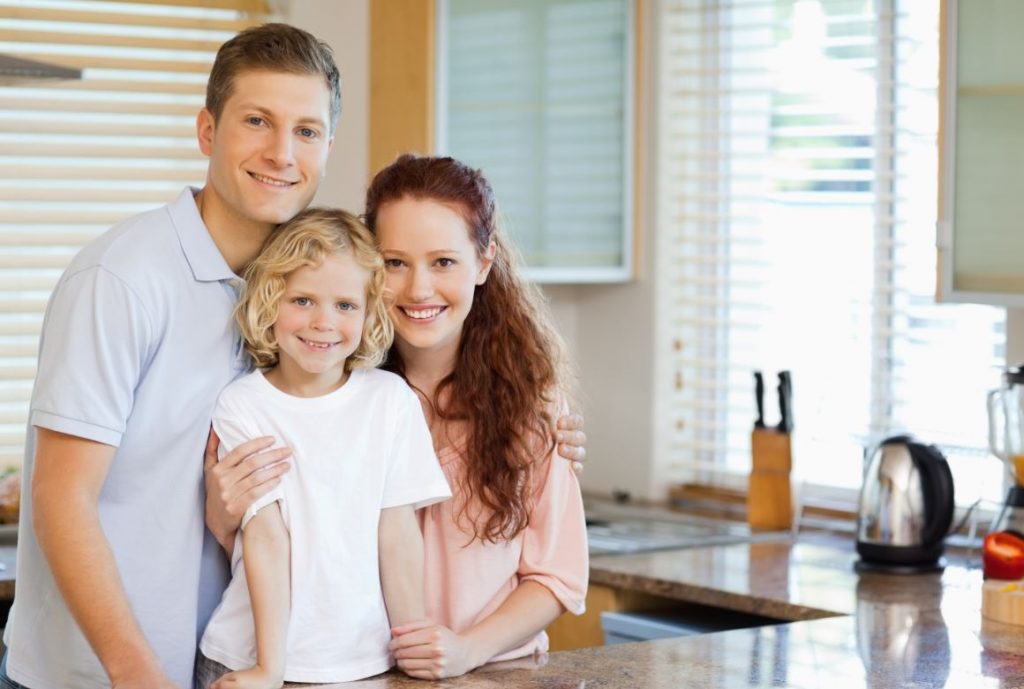 As children develop and grow, many parents are unaware of how they can raise their kids to have a bright future. Although children may not be mature at a young age, there are still ways to encourage morals and steward who they are as individuals. To ensure that your kids become responsible adults, there are a few small steps to take while they're young.
Ask for Their Help
Although your child might not be the best at cooking or cleaning, they can still contribute and learn new skills that develop their confidence. Ask for their help with household activities and encourage them that they have something to offer.
Take Day Trips
You don't have to leave the country to travel and introduce your child to new places. Take day trips to the beach, lakes, or neighboring cities where you can show them new sights that they're not familiar with. This will allow them to have a curiosity for the outside world and to explore new cultures or locations that are different than their own.
Introduce Sports and Hobbies
Help your child learn which sports or activities they enjoy participating in to ensure that they can stay active and develop their talents. Don't be afraid to try a different activity each season, which can include taking piano lessons, soccer, or painting.
Ask for Their Opinion
Allow your child to have a voice and to share their input, which can allow them to value themselves and gain more confidence in their intellect. This can also help them to maintain harmony and peace with other individuals when they disagree.
Schedule Medical and Dental Checkups
You can protect your child's health and allow them to grow by scheduling medical and dental checkups throughout the year. Set appointments every few months to ensure that any pre-existing conditions can be discovered quickly. A pediatric dentist can help kids get excited about proper oral care at a young age. According to Dr. Daniel Bade DDS managing children's teeth is important to maintain growth of adult teeth. These medical appointments are important at every stage in your child's life.
Check Out Library Books
Make a visit to the library every week or two to encourage your child to read more and find books that they can take home. This will allow them to develop more of an imagination and can limit their time spent in front of the television or playing video games.
It may be difficult to know how to parent when your children are young, but there are a number of steps to take to ensure that they have a brighter future and develop into strong individuals. The time that you invest now into parenting will end up paying off as they enter adulthood.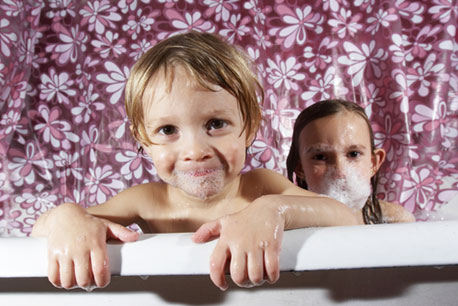 Bathrooms can be a very dangerous place for children. It is important to know how to childproof your bathroom, because it could end up saving a live. There are many potential issues when it comes to having young kids in a bathroom. A few of these include all of the water, the chemicals, and different electrical issues. Here is a quick and simple guide on how to childproof your bathroom and keep your kids safe!
More Recent Articles