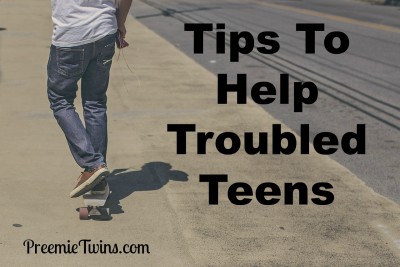 When you are the parent of a teenager who is experiencing behavioral or emotional problems, it can be challenging to know how to help. Finding the balance between disciplining your child and supporting them through a difficult time can be hard to achieve, but many parents face this dilemma. Here are some solutions that might help you navigate through the situation.
Realize That the Situation Is Not Permanent
Many parents struggle with feelings of hopelessness that their child will never get better. However, take a step back and recognize that the situation is only temporary. Remember some of the difficult situations you had to navigate through when you were a teenager; chances are, you have fully recovered from those experiences. While you cannot control the situation, you can develop a positive attitude by recognizing that it will not last forever. This will allow you to concentrate on what's most important: getting help for your child.
Try to See the Situation from a Different Perspective
Instead of focusing on your teen's behavior, try to find insight into what is triggering your child's negative emotions. It can be difficult to recognize that your child's acting out is not personal, especially if he or she is demonstrating violent tendencies. However, if you make the situation personal it will be almost impossible to help your child.
Try to Connect with Your Child
Many parents face the challenge of struggling to connect with teenagers who are experiencing depression because they feel overwhelmed and helpless. While it can be tempting to turn away from emotionally disturbed teenagers, this could actually magnify their issues and make them feel even more isolated. It can be hard to reconnect if they enter into this stage. It might not seem that parents are making much of a difference but when they strive to communicate with their children, there is most likely much progress being made behind the scenes.
Know When to Get Help
There are several programs for troubled youth available that can assist them in identifying the underlying reasons for the struggles they're facing. If you feel that you have tried everything to help your teenager yet do not see any improvements, it might be time to seek professional help. There are a variety of available resources; you could enroll them in a juvenile boot camp program or find a qualified counselor.
If you are the parent of a troubled teenager, know you're not alone. Many parents have faced similar challenges and have found ways to navigate through the situation. With persistence and patience your child can get through this challenging time.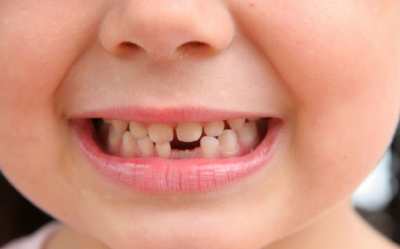 Losing teeth can be a pretty frightening experience for some kids. Children may experience physical discomfort while they are wiggling teeth, and the idea of pulling them out can be daunting. Fortunately, there are some things parents can do make it easier for their kids, and help them adjust to losing teeth and becoming a big kid.
Prepare Your Child
Children typically begin to lose their teeth around the age of five or six. However, some may lose teeth as early as age four. You should start talking to your child early about the best ways to wiggle teeth lose and pull them out. Explain that losing teeth is a part of becoming a big kid. You can also tell them stories about the tooth fairy to get them excited about the experience. Don't forget to tell your child they may have a little bit of bleeding after losing a tooth. They should know what pain is normal a little blood is nothing to worry about. Bleeding is one of the reasons losing a tooth may be a scary experience, so make sure they know it may hurt a little.
Take Your Child To The Dentist
You can prepare your children to lose their teeth by taking them to a dentist. A family dentist in Utah can thoroughly examine your child's teeth in order to ensure there won't be any problems as new teeth come in. A dentist or clinic like Smith Family Dental can also give an estimation on when your child will lose teeth and how you can help them wiggle them loose. A kid friendly clinic goes a long way to helping them feel comfortable around their own mouth, so have your own get to know the dentists and hygienists who can help explain why they lose their teeth.
Act Excited
Act excited when kids lose a tooth. If your child sees you are excited or proud, they will probably feel a lot better about getting the next one out. You may also want to reward them. Use the tooth fairy tale and put money underneath their pillow in exchange for the tooth. You may also want to give your child a small toy. Rewards can give kids something to look forward to when the next tooth comes loose. Teach them about how new teeth will grow in and help them become better at brushing, flossing and taking care of big kid teeth.
Many children dread losing their baby teeth, but you can make it a lot easier when you educate kids on what to expect. Make sure you both see a dentist regularly and have your kids ask questions. Becoming a big kid can be scary, but when they have the right tools and knowledge, you can make the process a lot smoother.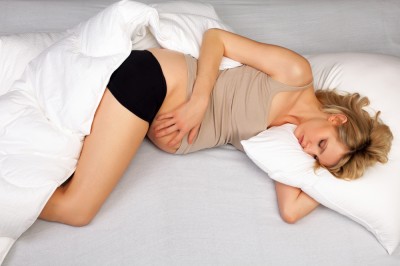 Pregnancy is one of those unique times in your life where your entire body is miserable but you are still happy. Your feet swell. You can't get up or sit down quickly without help. Your back aches, your stomach feels stretched, and you have strange cravings – but the worst of it, the absolute worst part of pregnancy happens when you get into bed at night. Not only is it nearly impossible to get comfortable, but if you're one of the unlucky women out there that dealt with nighttime acid reflux, then trying to go to sleep when your throat is sizzling like bacon in a pan is as difficult as trying to solve a Rubik's cube in the dark with one hand.
There are things you can do to make it easier on yourself and make sleeping less difficult. While you won't be able to prevent the baby from doing its nighttime dance routine, you can make yourself more comfortable during it and hopefully catch some zzzs.
Eat the right foods before bed time to reduce your chances of acid reflux.
Certain foods have the ability to block acid or reduce it greatly in the digestive track. Bananas, spinach, asparagus, okra, beans, liver, yoghurt, chamomile, fennel, and ginger are all natural acid reducers. When planning meals, as much as possible, try to eat foods for dinner that will not rattle around your stomach come nightfall. Substitute a natural ginger-ale with your dinner instead of soda or juice. Have a nice spinach salad with your meal. If you are in the habit of drinking something before bedtime make it a drink like chamomile tea. Rather than eating foods that will exacerbate the condition, make the necessary changes to reduce the chances of having nighttime issues.
Invest In Pillows. Lots Of Them.
Body pillows, reading pillows, and bed loungers are some of the best investments you can make at this time. Support pillows made for pregnancy will be your best friend for the best few months. Get a good backrest pillow made from microsuede or some other ultra soft fabric like sherpa to support your back and to lift your upper torso slightly. Set that pillow against the headboard and then put a nice father pillow above that. This will enable you to recline far enough that you can sleep, but not so far that the acid reflux will begin. If the pillow is soft enough you can even lay on your side and take a body pillow and lay it beneath your belly to help support the weight. Some people recommend the bumbo pillow, but unless you are one of the lucky few that never looks like your pregnant that's probably not going to be big enough come month eight. Whole body pillows are pillows you'll keep using even after the baby is out.
Aromatherapy
As new age-y as this sounds certain oils can make you feel sleepy. Lavender being one of them. Using a diffuser or lavender spray, make your sleeping area smell refreshing and soothing. Also drops of lavender oil at the temples can impart a nice aroma. If your partner is available, have them give you a massage using a lavender and chamomile or vanilla moisturizer. It is a very soothing and fresh scent that can put you in the mood to sleep and also the moisturizer will help the skin stretch, and the massage will also have a relaxing effect.
It is an exciting time you're living in right now, and having the joy of it reduced due to an inability to sleep is not good. You and the baby need you to rest. Using these tips and any others that your doctor might recommend will certainly help.

Babies are hard to dress particularly if they're newborn infants. Obviously, every parent wants their baby to looking its cutest whilst being introduced to the friends, family members or even coworkers. However, there is one more way to make your baby look cute. Hair accessories are very warm, cute & comfortable. These days, you'll find numerous baby related products online as well as offline.
In winter season, dressing suitably is important for staying warm & safe, particularly for an infant baby! The speed of wind in winter season can be dangerously high even during lower temperatures. So, you must dress accordingly in colder conditions for protecting yourself as well as your baby. The fact is, majority of the heat is lost via an individual's head. Do not let your babies' ears catch up the cold, ensure that your baby uses a hat!
Headbands
Headbands can be great for toddlers & babies as they holds the hair of your baby in place, which offers the baby a clean & fresh appearance. Headbands are created using different materials which could range from nylon, lace, sequins, etc. In addition, headbands which are crocheted & are created with the help of nylon are likely to cover the ears of your baby in cold conditions. Headbands are comfy, available at a reasonable rate, & are easily interchangeable. As a result, you will be able to match the eyes, shoes or shirt of your baby.
Baby Headbands Can Also Be a Great Present for Babies & their Parents
Remember that each hair accessory is created in a different way. Make sure that the headband & hair accessory you are considering are high quality, CPSC Regulated as well as long lasting. In case you don't know, CPSC is an organization which ensures that all the customers are safe from the items which might cause them any bodily injury, or harm.
Crochet Headband: What is it?
These type of headbands are fluffy as well as soft for your baby. They're very easy to put on, you just need to stretch it, place the headband over the head of your baby & pull back till it fits above the baby's forehead. The good news is, since crochet baby headbands are quite soft, you won't see your infant's forehead marked with lines creases.
Typically, these headbands are handmade accessories which are available in different colors, hence irrespective of whether you've have a baby girl or boy, they'll look attractive on your baby.
At http://www.babywisp.com, you can find all types of baby related stuff including baby headbands and adorable baby hair clips, at a reasonable cost. Remember that babies are not able to physically endure tough weather situations. Hence, ensure that your baby is bundled with all the necessary baby related stuff such as headbands, mittens, etc. This will keep them both warm as well as stylish at the same time.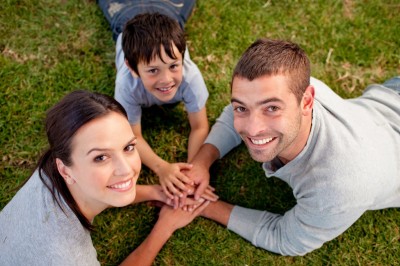 One in every 88 children has autism, which means that dozens of families receive the news of an autism diagnosis each week. If you've recently received a diagnosis for one of your kids, most likely you're overwhelmed, which can make it hard to know where to start. The following tips will help you come to terms with the diagnosis and put together a plan.
Take time to process the news
For most parents, an autism diagnosis comes with lots of questions, from what does the future hold for your child to what you and your spouse do to help your child. It is easy to start going in five different directions at all once without any real plan. You need time to absorb the news and get your bearings so that you can take the proper steps. It's completely fine to wait a week or two before contacting a local autism expert or getting your child on a waiting list for an after school program. Autism Speaks has a free 100 Day Kit that will assist you while you process what the diagnosis means for you and your family.
Do your research
In many communities, there are a wealth of resources available for children with autism. Typically applying for early intervention services, special education services, and further testing and evaluation takes time. You may have to wait a few weeks or even a few months before you can get an appointment. Seek out the local autism organization in your area to get their input on where you should start, and then go from there. It can be frustrating to sit on waiting lists, but this waiting period can also give you more time process the diagnosis.
Learn your child's rights
There are a wealth of terms that are used to describe various rights for individuals with autism such as individualized education program (IEP) and Individuals with Disabilities Education Act (IDEA). As a parent, you must be an advocate for your child to ensure that he or she gets the best services and care available. A child development specialist who received their Applied Behavior Analysis Certification online says familiarizing yourself with the rights of individuals with autism will help you in your role as an advocate.
Finally, one of the best ways to cope with your child's autism diagnosis is to seek support from fellow parents who have children with autism. You shouldn't have to make this journey alone. In addition to providing valuable resources and other tips, they will be there simply to listen when you're having a tough day.
More Recent Articles