There's a baby shower coming up or a newborn in your family or circle of friends. You want to get a gift, but as everyone knows, this isn't always an easy task. It's likely that your idea has been thought of by someone else and you don't want to be the one who showed up with the same gift as someone else. So the question remains: what do you get for the baby or baby-to-be and have your gift stand out as unique? Well, here are some ideas for baby gifts that will ensure your gift will be remembered.
1. Blankets- Every newborn is going to need a blanket, and as we're sure you already know, one blanket isn't going to be enough. A baby's blanket is something that needs to be comfortable, aesthetically pleasing, and give a sense of security to the child. Beautiful designs and lovely colors will make your gift blanket a hit with the new mom. The softness and warmth will be pleasing to the baby and he or she will have something wonderful to cuddle with or just be covered for the night.
2. Bath time- As cute and wonderful-smelling as babies are, they're going to need many baths to keep them healthy and clean. You won't know which babies are going to take to water or have difficulty adjusting, but picking out the right bathing gifts will make bath time easy and fun no matter how the baby takes to water. Toys like the classic rubber ducky are always a hit, and there are the classic colors or special themed ones to choose from. Hooded towels, washcloths, combs, manicure kits, and more can provide much-needed comfort for the new mother as well as the baby.
3. Jewelry for Kids- One might typically think that jewelry is only for girls. This is not the case at all! There are jewelry items for boys and girls, and we have a nice selection for the new baby. Bracelets, necklaces, candy bracelets, charm bracelets, and matching bracelet and necklace sets are available. The little girls can look beautiful and colorful and the little boys can have something stylish and cool to wear.
At Sandy's Gifts & Hampers, we understand that shopping for cool baby shower gifts can be a daunting task, but when you shop with us, we take the headaches away from the experience and make it easy and fun for you! We have a large selection of the gifts mentioned above, but that's not all! We have much more to choose from and you can see everything at sandysgifts.com.au. Our website not only contains our full product line, but navigation is a breeze. We've taken the time to categorize everything so your shopping experience will be quick, easy, and painless. You can get same-day delivery to Sydney and next-day to Brisbane and Melbourne. Don't live in any of these cities? We still deliver to you within a week in most instances. Check us out on the web and order your gifts today!
Image Source: Flickr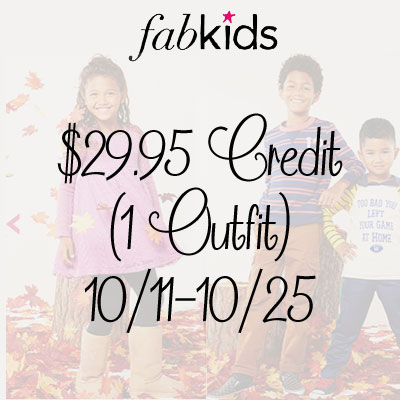 Hosted by: Queen of Savings, Stylish Momme & Michigan Savings & More
Sponsor: fabkids
Shop for cute kids clothes online with FabKids. FabKids delivers high quality, ready-to-play boys and girls clothing every month!
Prize: fabkids $29.95 Credit
Dates: 10/11-10/25
Open to: US Residents 18+
Enter to win using the widget below. Good luck!
Disclosure: PreemieTwins.com did not receive compensation for this post and is not responsible for prize fulfillment.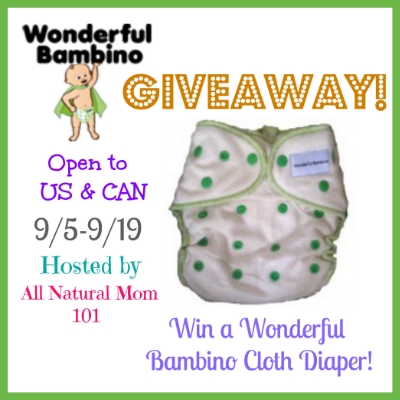 Welcome to the Wonderful Bambino Giveaway!
Hosted by All Natural Mom 101.
Sponsored by Wonderful Bambino
 One lucky reader of PreemieTwins and AllNaturalMom101 will win one (1) Wonderful Bambino 100% Bamboo Cloth Diaper.
Open to US & CAN.
Be sure to check out All Natural Mom 101's review on Wonder Bambino Cloth Diaper HERE and enter the giveaway below.
Good Luck!
Disclosure: This Blog and all other promoting bloggers have not been compensated in any form for this publication, nor are they responsible for the fulfillment of the prize. Please contact Kaitlyn at www.allnaturlmom101.com if you have any questions, comments or concerns. Thank you

How many new time parents think about all the diapers they need. Even parents that have had more than one child remember the hundreds and hundreds of diapers they need while your little one is growing up. Have diapers on your list grocery list constantly or perhaps you are planning on a new edition to your family soon? Well, check out this AWESOME company that will DELIVER diapers and wipes.
Home of the "Year Supply of Diapers", BabyShowersByMail.com offers an amazing service that actually delivers diapers and wipes to your house! You have the options to get the diapers for 3, 6, 9, and 12 months! BabyShowersByMail also has lists and lists of different baby gift ideas for any family! This company has thought of EVERYTHING!
Are you one of those people who have a hard time thinking about what gift you want. Or are do you hate going to the store to do your shopping? Well head on over to BabyShowersByMail! They have everything for little girls and little boys! Ordering is pain free, shipping is quick. Life made simple!
BabyShowersByMail offers products that will keep Mother and baby happy forever. They have an amazingly simple diaper and wipe monthly delivery service that has every brand and size a mother could want. Mom's time is precious give her the gift of time and have those diapers delivered!
One winner will receive a 6 month diaper and wipe delivery package.
Giveaway ends September 12th at 11:59pm, open to US, ages 18+. Only one entrant per household, per address. Winner is subject to eligibility verification. Enter using the giveaway form below. Good luck!
Disclaimer: The participating bloggers were not compensated for this post. No purchase is necessary to enter. One entrant per household, per address. Void where prohibited by law. Winner(s) will be contacted by email and have 48 hours to respond before a new winner is chosen. The sponsor(s) will be responsible for product shipment to winner(s) of this sweepstakes. This event is in no way administered, sponsored, or endorsed by, or associated with, Facebook and/or Twitter, Google, Pinterest. Contact teri@mompoweredmedia.com if you have any additional questions or comments.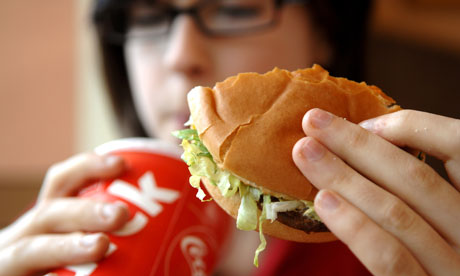 Every woman's body is different, which is why some couples have a harder time getting pregnant than others. While many infertility issues are far beyond our control, there are some factors that can increase (and decrease) our chances of getting pregnant. Surprisingly, many of these influencing factors are simple lifestyle changes that could create the optimal circumstances for getting pregnant. If you've struggled to conceive, you may consider a few of the following habit changes to increase your chances of getting pregnant.
Malnutrition
Eating poorly can drastically affect a woman's ability to conceive. Regularly eating doughnuts, chocolate, and pie (as well as foods high in trans fats) can increase fertility problems by as much as 70 percent. According to researchers at Harvard University School of Public Health, a woman who wants to get pregnant has to take precautions to avoid trans fat in their diet. Trans fat can disrupt the hormones in the system and interfere with the body's ability to ovulate reliably. Malnourished or underweight women are more at risk of having irregular menstrual cycles, which has a negative effect on her chances of getting pregnant.
Smoking
This might be an obvious mistake to some, however because of the addictive nature of cigarettes, many women plan to quit smoking once they get pregnant. As you can imagine, smoking presents challenges to getting pregnant. A report issued by the British Medical Association shows that smokers have a 40 percent lower fertility rate. And the American Society for Reproductive Medicine estimates that nearly 13 percent of cases involving infertility can be tied to tobacco usage. Smoking is associated with high rates of ectopic pregnancies as well as miscarriages. Studies also show that smoking disturbs how the ovaries function and can cause irregularities in menstruation. Not only is this a poor habit for health in general, but it could keep you from getting pregnant, or even worse—endanger your future child's life.
Excessive Levels of Stress
Stress has also been tied to infertility in women on many occasions. Women who are under a significant amount of stress for a prolonged period of time are more likely to have problems with nerve issues that can impede ovulation. Researchers state that women with challenging, stressful jobs are particularly at risk for infertility. Research conducted by the Ohio State University College of Medicine found that women with higher levels of stress had a higher rate of infertility—women with higher levels of stress involved in the study were 29 percent less likely to successfully conceive.
Too Much Caffeine
High caffeine consumption in the diet is also a common problem for women trying to conceive. Research shows that women who had more than one cup of coffee each day were 50 percent less likely to become pregnant. Caffeine impairs the functioning of the muscles in the fallopian tube, which affects how efficiently the eggs travel throughout the women, according to research by the University of Nevada School of Medicine. If the eggs aren't being transported properly to the womb, conception is difficult. Additionally, high caffeine intake can also cause infertility problems within men.
Poor Sleep Habits
Many think that a poor sleep schedule is bad because it just makes you tired, but the truth is that not getting enough sleep can affect the Leptin levels in the body. When Leptin levels become low due to sleep deprivation, infertility occurs. A team of Korean researchers found that with in vitro fertilization, sleep was critical to the success rate among those trying to get pregnant. Pregnancy rates were highest among those who had between seven and eight hours of sleep each night. According to research, 53 percent of couples in the study conceived compared to 43 percent of those who got between 9 and 11 hours of sleep. Couples who got between four and six hours of sleep had a success rate of 46 percent.
Inability to Maintain a Healthy Weight
Not maintaining a healthy weight also affects a woman's chances of getting pregnant—although this highly depends on body mass index. Health experts recommend maintaining a healthy BMI level between 20 and 25. Being both underweight and overweight affects a woman's chances of getting pregnant. According to a study published in Fertility and Sterility, women who engaged in vigorous exercise for five or more hours a week were 42 percent less likely to get pregnant when they had a BMI under 25. Women who lose as much as 5 percent of their body weight can improve their chances of conception.
In many cases, infertility is influence by health habits and lifestyle. Many women figure that they will start living a healthy lifestyle, stop eating junk food, or get more sleep after they get pregnant. However, the body needs special care and attention in order to create the perfect environment for pregnancy. Unfortunately, not all fertility problems can be fixed by altering the diet or getting more sleep—many issues are irreversible or more complicated. If you have tried altering your habits and are still struggling to conceive, seek the advice of a healthcare specialist who can help you get to the root of the issue. The information for this article was provided by the professionals who provide infertility treatments at Santa Monica Fertility and work with couples who are struggling to conceive.
More Recent Articles
---
Click here to safely unsubscribe from "Preemie Twins Blog." Click here to view mailing archives, here to change your preferences, or here to subscribe • Privacy