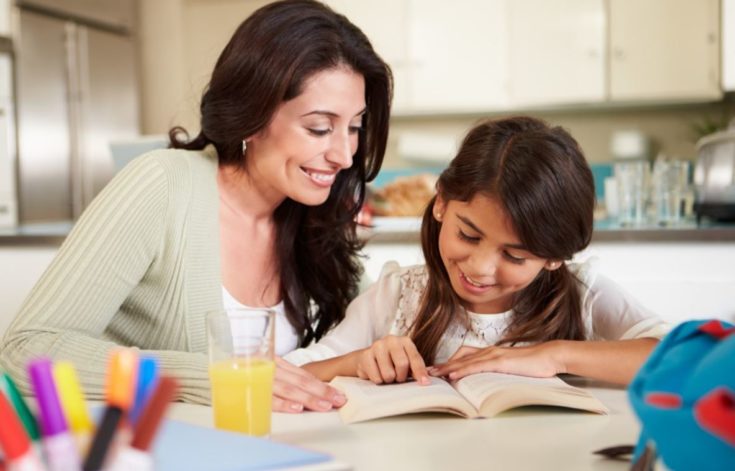 The choice to become a homemaker is a career path filled with hard work and little appreciation. You can thank yourself, however, by making your housework a little easier. Make your kitchen sparkle with the right cleaner, cut the pet scent with a little powder and clean your microwave in minutes. The trick is using the right tools and knowing the tricks to be a successful stay-at-home mom and mastering house cleaning in a snap.
The Surface Shine
Countless hours are spent trying to make surfaces shine without streaks. Rather than invest in cleaners that produce disappointing results, make one you know will leave your surfaces sparkling clean. Mix one quart of warm water with four tablespoons of baking soda and spray on counters, appliances and refrigerator shelves. Then, wipe clean with a sponge and move on to the next task.
Stop the Stench
A garbage disposal is a useful appliance with a stinky downside. The problem is you're not certain of how to safely clean the appliance. It's as easy as filling ice trays with vinegar and place in the freezer. Once the vinegar is frozen, place the cubes down the drain and turn on the disposal. Finally, grind the cubes and flush with cold water for refreshing results.
The Foil Sponge
Doing dishes is one chore no one wants stuck with and especially when there's a glass baking dish with dinner's remains stuck to the surface. You commonly soak the dish in hot water and soap, but you can't rest until it's done. Try balling up a sheet of aluminum foil, add a drop of soap and clean off the baked on remnants with ease.
Pet Containment
You love your pets, although you can do without the smell they leave behind. An easy way to remove that distasteful pet odor is to deodorize the favorite sleeping spots with a sprinkle of baking soda. Let the powder sit for 15 minutes, attach the right central vacuum parts, like handheld brush attachments, and remove the baking powder, smell and all.
I Do Windows
Windows are the bane of house cleaning because it's so difficult to remove the fingerprints, smudges, dust and grime. However, you can clean your windows with ease and enjoy a brighter home. The trick is to use a gallon of water with two tablespoons of vinegar and a microfiber cloth. Spray the mixture onto your windows, wipe clean and enjoy the brightest windows in the neighborhood.
Blow Away the Dust
You've put off cleaning your ceiling fans because so much goes into the task and the effort makes more of a mess. The one tool you're missing is a pillowcase. Encase a single blade with the fabric and then slowly work the material back. All the dust and grime the blades attract will be caught by the pillowcase, leaving your ceiling fan spotless.
The Ease of Microwaves
Microwaves make a quick meal as easy as a press of a button. Unfortunately, cleaning a microwave isn't simple unless you use this simple trick. Chop up a lemon, place in a cup of water and heat until the window steams over. Let the mixture sit for fifteen minutes and wipe down your microwave with a damp cloth for spotless results.

You can finish your household chore and still have time to relax before your family comes home. More importantly, you can ensure your house is spotless with very little effort. Clean your ceiling fans with a dust-free pillow case or aluminum foil to remove baked on messes. With tricks like these, cleaning your house will be the easiest chore of the day.
The post 7 Ways Stay-At-Home Moms Can Make House Cleaning Easier appeared first on Preemie Twins Baby Blog.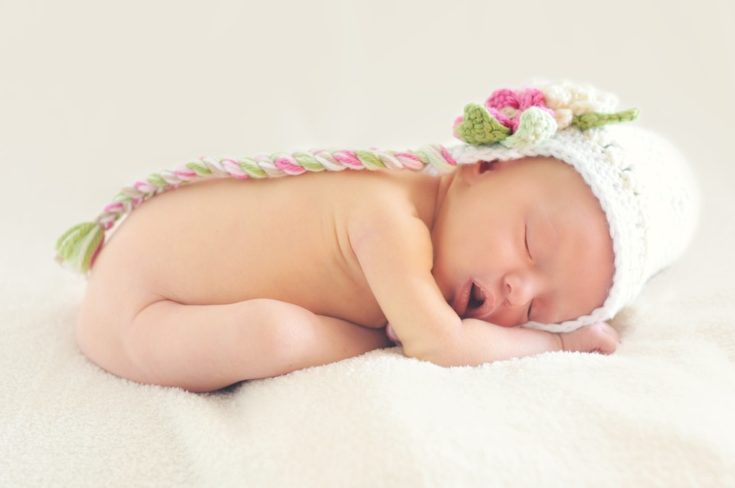 Congratulations on being a new mom. It is a truly wonderful experience. At this time, you are probably facing a myriad of decisions, one of them being whether you want to breastfeed. Breastfeeding is a step in the right direction for a number of reasons. For off, it strengthens the bond between you and your baby. Secondly, the process passes antibodies to your baby that helps the baby fight disease and infection. A third reason that breastfeeding is good for you is that it can save you money. No need to warm up a bottle because the food is already there. Natural feeding is an amazing process, but you have to be prepared for the hiccups. The following are some resources and some tips that you can take so that you can get through this period easily.
Join Some Support Groups
Support groups are a wonderful way to get advice and strategies from people who are in the same boat you are in. You can conduct a search on the web for a group of nursing moms. There is a group for just about everything under the sun, so you will surely find some mothers who are just starting out in the breastfeeding realm. They can share their horror stories and their joy with you. More importantly, they can give you tips on how to make the process of breastfeeding go smoothly.
Stock up on Accessories
You can make your transition into the process a whole lot easier if you have all of the accessories you need. Examples of some of the things you will need are nursing pads, blankets and bras. Manufacturers make easy-access bras for nursing mothers so they don't have to take half of their clothes off just to feed the baby. Nursing pads are items that you will put inside of your bra for those times when you leak. It happens to everyone, but it doesn't have to stain your clothing.
Blankets make you and the baby comfortable, and that can enhance the bonding process for you. Additionally, you may want to purchase nipple balm and some supplements that can increase the milk production for your baby. Nipple balm helps keep the nipples moist so they don't crack and cause you pain. Cracked nipples is a common problem among breastfeeding women.
Prepare Your Feeding Area
Preparing your feeding area with comfortable furniture and calming fixtures can help you and your baby to relax and focus on each other. What you will want to do is get a soft rocking chair, lots of blankets and perhaps a dim light that will promote tranquility. Your baby will love you for it. Another thing you may want to do to enhance the serenity in your breastfeeding area is put a music box or a radio there so you can play sounds that you will both enjoy. Sounds like ocean water and bird chirps are perfect for the mood that you are trying to set for your little one.
Take Some Courses
You can prepare yourself for the journey with your new baby by signing up for online breastfeeding classes. There are some things you need to know before you allow the baby to come near your breasts. One of the things you can learn through instruction is how to prevent the dreaded breast bite. Babies do bite, and the bites hurt unless you use the right tactic to prevent them.
By following these few simple tips you can really help make breastfeeding a better experience for you. It don't have to be super uncomfortable. It's important to take the time to do your research and try out a bunch of different things. That way you can find the best and most comfortable strategy for you.  
The post Breastfeeding Your Baby? 4 Tips To Make It As Easy As Possible appeared first on Preemie Twins Baby Blog.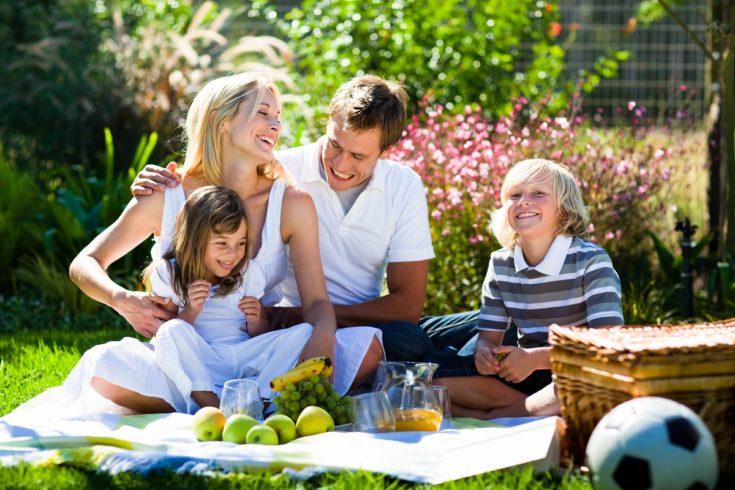 Before you had children, you probably had plenty of vacation days. They probably even accumulated. You might have taken an extra day off to go to the city or do some shopping or just do nothing. But, after you had children, your vacation days no doubt became limited. In all likelihood, they ran out, rather than piled up. If you took an extra day off, it was probably to care for a sick child or to attend a special school event.
You're not complaining, though. Parenthood is an honor and a privilege. Fun time with your children is, well, a joy. Nothing in the world could ever beat it or adequately describe it. And, now you want to take a vacation with your children. The years are going by fast – faster than you ever expected and you want to make sure that wherever you go and whatever you do is enjoyable.
Then, there's cost. You certainly don't want to go broke having a good time. So, can you really afford a really fun vacation with your kids? Yes, you can. And, here are three suggestions.
Rocking Horse Ranch Resort
Located in New York's Hudson Valley, Rocking Horse Ranch Resort is situated on a five hundred acre property, along a beautiful stretch of mountains and woods. It's about a two-hour drive from New York City. There's lots to do and it's all included in the price.
The resort is open year-round. It's a horse ranch, so, naturally, you can enjoy horse riding, horse-drawn wagon rides, and even sleigh rides when there's snow. The ranch has it's own waterpark, foam factory, and BB Gun shooting gallery. There's also an arcade, bowling alley, and lots of games. Adults can enjoy the sauna, spa, and exercise rooms. And, social directors provide organized activities for all ages.
Graduates from the Hudson Valley's Culinary Institute of America prepare the daily meals, so the food is sure to be good. There's also nightly entertainment, which often includes jugglers, magicians, and circus performers. Again, all of this occurs inside, year round.
Outside, in the summer, there's a private lake, pools, water skiing and other water sports. Until fall, there are sports of every kind, camping, and bonfires. In the winter, there's ice-skating, skiing, and snow tubing. And, all year round, there are nature trails, wildlife, gardens, special events and organized goings-on.
Accommodations, depending on month and week, range from $189 to $309 per night, each adult, and $45 to $89 per night, each child, and some specials allow kids to stay free. You can also choose rooms with bunk beds and two bathrooms.
Carnival Cruise
Carnival Cruise is the most economical of all the cruise lines. It offers various departure points in the continental United States. Those points are:
Baltimore, MD

Charleston, SC

Fort Lauderdale, FL

Jacksonville, FL

Miami, FL

Tampa, FL

Orlando, FL

Seattle, WA

Galveston, TX

Long Beach, CA

Mobile, AL

New Orleans, LA

New York, NY

Norfolk, VA
Onboard, there are a host of amenities, including waterparks, obstacle courses, sports, arcades, games shows, and movie theaters. Carnival also offers Seuss at Sea and individualized, age specific camps for children, from ages 2 through the teens. Activities include crafts, science and discovery, treasure hunts, and sea outings.
As well, there are casinos, bars, restaurants, shops, shows, and entertainment geared toward the parents.
The destinations are nice, too. On a Carnival Cruise, you can visit:
the Caribbean

the Bahamas

Mexico

Bermuda

Alaska

Canada and New England

Hawaii

Panama Canal

Australia

Cuba
Prices vary greatly depending upon where you depart, your destination, and cabin size. In looking at all the departure points and destinations, prices ranged from $179 to $1,719 per person (plus fees, taxes, and port expenses).
You get a lot for your money. And, if you can reach a departure point by automobile, it offers additional savings, even if you have to pay a parking fee. Many have to fly to their cruise departure point and the airfare adds thousands to their trip budget.
Except for a few of the activities and certain drinks, everything onboard is included in the price. What you do at a destination is extra, as well.
Dinosaurland
Dinosaurland is technically located in Vernal, Utah, but it stretches over 200,000 acres, across both Utah and Colorado.
Dinosaurland's history is quite fascinating. In 1902, the Carnegie Museum of Natural History hired paleontologist Earl Douglass to conduct fieldwork. In 1907, Douglass travelled to a site in Utah, where he found perfect Brontosaurus tailbones. He then went on to extract 350 tons of dinosaur bones. In 1915, President Woodrow Wilson established Dinosaur National Monument to preserve the dinosaur fossil quarry. One hundred years later, the Carnegie Museum of Natural History houses the rebuilt skeletons of the dinosaurs Douglass excavated and the monument remains preserved.
There are two sides to Dinosaurland. There's the Utah side, where Dinosaur National Monument is located. You can see the quarry there. Fossils still remain buried in the cliffs and you can even arrange to take part in a dig. In addition to the dinosaur fun, there are other things to do in Vernal Utah, including an old-fashioned frontier, boating, camping, biking, fishing, horseback riding, scenic drives, and wildlife gazing.
On the Colorado side, there's the Green and Yampa Rivers and, of course, the Grand Canyon. You should know that there's no dinosaur fossils or anything dinosaur related on that end. Still, you can hike, take a helicopter ride, ride a mule or horse, and go river rafting. You can also Paragon Skydive, which is a glided, free fall through the air. And, there are Native American galleries and gift stores to explore.
The cost of a trip to Dinosaurland depends on what you do and where you lodge. There are more than 120 campsites around Dinosaur National Monument that accept RVs. This article, however, is assuming vacationers don't own and/or aren't going to rent an RV for such an excursion.
The site only listed motels and hotels in Vernal, Utah, and it appeared that you stay there even if you are spending time on the Colorado side. Using a discount service, and looking throughout the year, there was a range of rates from $49 per night to $180.00 per night.
Passes into Dinosaur National Monument cost $40 each for each adult. It's good up to twelve months after the date of purchase. Children in fourth grade and under and military personnel are admitted free. An $80 annual pass admits the holder and three adults for up to twelve months after the date of purchase.
Should you wish to do other activities, there could be considerable fees. Here are a few random, rounded off costs:
River Rafting: ranged between $100-$1,125 a person (some were more than one day)

Three-Day Fishing Trip: about $500 a person

Paragon Skydive: $299-$479
You'd do best to figure out what you'd like to do, research some sites and plan accordingly. Hiking and enjoying the beauty of the region is always free.
Dinosaurland remains a great bargain. The admittance fee is reasonable and there's an immediate three-for-two discount, along with free passes for children and military personnel. Plus the passes are good for an entire year, though admittance is only available late Spring through early Fall and some activities are only conducted during that period, as well. Lodging is also reasonable.
The Bottom Line
These are just three examples of the fun you can have with your kids on vacation. There certainly is a variety from which to choose and a wide span of settings.
As mentioned throughout, you can keep funds low provided you do your research and plan carefully. That's standard with everything these days, anyway.
Whatever you do, have fun. And, take lots of pictures. Remember – these days go by fast. You'll want to remember it all.
The post 3 Affordable Kid-Friendly Vacation Destinations appeared first on Preemie Twins Baby Blog.