Society and culture today place a big emphasis on our social networks and personal relationships with others in our lives: through the advent of online platforms that keep us connected even when distance separates us, it is now possible to keep in touch with greater ease. Only a few decades ago, friendships and other personal relationships would fade away without constant updates being automatically logged for us to see on public and personal social networking sites. In fact, today complete strangers can follow us and find out our most personal information as well as contact details, which can lead to stalkers and other dangerous relationships. If you feel like you might have someone who is stalking you – being too involved in your personal life without cause, following you both in person and online, and making inappropriate calls with consistency – you must learn what are the best next steps to take to prevent this potentially dangerous situation from becoming even worse.
Recognizing a Stalker: What You Should Look For
Stalker behaviors can be intimidating, manipulative, and terrifying – but often they remain unnoticed, or are not dealt with properly by the authorities. Do you know someone who seems to be following you around physically – in patterns of behavior that do not make sense? Does someone continue to call your house and hang up, or deliver creepy messages to you over the phone? Perhaps you might not know this person, or it may be an acquaintance that you have not formed an intensive relationships. Exes can also be a big source of stalking behaviors, and are usually malintentioned. By letting these behaviors continue to play out, you put yourself at a big risk – no matter how benign they seem today. Nipping this kind of behavior in the but now can prevent danger in the future – and eliminate many of the annoyances that you find yourself dealing with today.
Should I Contact the Police?
Contacting the police should not be a last resort, but an action step taken early on in the game. When your physical safety has been threatened – either with a verbally-delivered threat, or with any physical action – you should involve the police as soon as possible. Not only will you better protect yourself and those you love by involving the police, but you might help other strangers who are suffering at the hands of this stalker. The police can help you to establish a restraining order that mandates that particular individuals must not contact you through specified mediums, and that they physically stay away from you and your family. If the situation is more mild, however, it is smart to keep them informed, involved and aware – and the police can respect your request to be discreet. They will be able to create a file that might prove useful in court later down the line that officially documents your grievances, without having to file any charges.
Gathering Information: Reverse Phone Lookups and Logs of Contact
To help you and the authorities better identify some of the issues surrounding this potential stalker, you should If you are continually asking yourself, who called me – and feel worried for your own personal and physical safety – performing a reverse phone lookup can be a great solution. Caller ID can help you to log the contact information, yet blocked or masked numbers can mislead you in your efforts to determine the source of this stalkerish behavior. Looking up this information with a reverse phone lookup company can help you fill in any gaps of information that might be missing from your home or cell phone contact list.
Providing a nanny for your child is an excellent way to ensure high-quality, private care. Having someone care for your child within your own home allows kids to remain in their environment even when parents are off at work and gives busy families the luxury of more flexibility. Because a nanny will be working extremely closely with your family and will have many hours of one-on-one time with your children, it's crucial to choose the right person to bring into your home. Use the following tips to ensure you choose the right nanny for your child.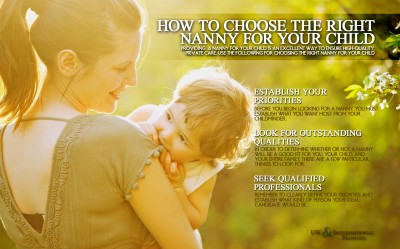 Establish Your Priorities
Before you begin looking for a nanny, you must establish what you want most from your childminder. Determine if your family requires someone full-time or part-time. You may only need assistance for a few hours daily or it may work better for your household to hire a live-in nanny. Consider listing out what characteristics or attributes would be present in the ideal candidate. Think about what qualities would matter to you, like age or education. Do you want a nanny who can speak different languages? Would you prefer someone who is extremely calm and patient, or do you want a childminder who is as energetic and enthusiastic as your children?
Look for Outstanding Qualities
In order to determine whether or not a nanny will be a good fit for you, your child, and your entire family, there are a few particular things to look for. Although all nannies have various personalities and levels of experience, you'll be able to feel confident in your decision if your chosen nanny has the following qualities:
· A genuine love and interest in children; a belief that being a nanny is much more than a job
· A shared philosophy on the fundamental principles of raising children, and an understanding and acceptance of the practices you have already implemented in your home
· A interest in creating learning opportunities for children and a desire to encourage creativity and expression
· A desire to be actively involved with children in their care
· A basic knowledge of nutrition for children and the ability to prepare healthy snacks or small meals
Additionally, you'll know you've found the right nanny if your child enjoys being in their company and is interested in spending more time with them!
Seek Qualified Professionals
Although your own intuition when it comes to selecting the right nanny can be helpful in guiding your decision, it is also important to back up any gut-level feelings with solid evidence of a childminder's qualifications. At the very least, potential nannies should have basic certifications in first aid, though many have additional, formal childcare certifications. Using a service such as UK & International Nannies, will provide you access to a variety of professionals with verified experience in childcare. Hiring a nanny from a placement service will give you peace of mind that you are choosing someone who is not only experienced and certified, but also qualified to handle the particular needs of your family.
Remember to clearly define your priorities and establish what kind of person your ideal candidate would be, and look for a few special qualities in any nannies you interview or invite for a trial period. A nanny should become a valued member of the family who is willing to work with and care for your children in a variety of ways. Childminders should be enthusiastic about providing for all the needs of the kids they help care for and also encourage growth, learning, and development. It can take time and a combination of intuition and proof of qualifications, but making the effort to choose the right nanny for your child is vital and the end result – a happy child – is well worth it.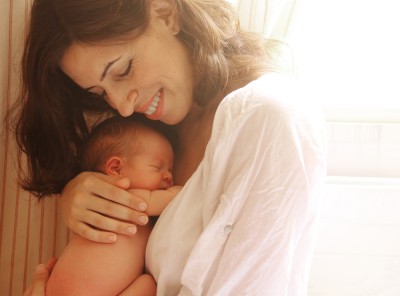 I was oblivious about so many things having to do with babies before I had my first child. I had never been around babies much in my life because my brothers and I were so close in age and all the cousins were born about the same time as well. I mostly babysat for kids that were out of diapers when I was a teen so things pertaining to babies were pretty foreign to me.
All I can say is that having babies is a big adventure, sometimes a happy adventure and for me quite a bit of the time, a scary adventure. You never really know what sort of things to expect, especially if it is your first child, even if you have been around other babies. For instance my first child had colic and from what I understand that is just a name that means the baby has gas. But if the baby can not get the gas to come out it can really be painful. The mystery of this particular gas is that, at least in my daughter's case, is that it only seemed to happen at night when we were all exhausted. And being a first time parent does not help because you have no idea what the problem is. After you have changed them, fed them, rocked them, sang to them, and done everything you know how to do they are still crying. And they appear to be in pain but generally do not have fevers and are not throwing up.
The thing that always amazed me is that the doctor seemed to know right away. How do they know the baby has gas? And when you take them to the doctor the baby is not showing any of the signs they have in the middle of the night. I suppose after years of being a baby doctor and having the story repeated to them over and over again it just makes sense. Did you know they have gas medicines just for baby? And there are countless home remedies that family member after family member had to share for baby's gas as well. All I know was that none of the medicines or home remedies actually helped but by God's great grace it did not last very long. Just when you think you have taken all you can take and that last straw is going to break it is finally over.
I have heard people actually say that their babies slept through the night from the very beginning. I look at them in shock and I think cranky thoughts in their direction. Like, "Sure they did, you probably slept through it and did not even know they were awake, you beast!" Maybe they are telling the truth but since neither one of my children even ever showed an interest in sleeping through the night until they were much older, and even now one of them refuses to have a good nights sleep, I have a hard time accepting it. And then my mind goes the other direction and I think that maybe I was just a lousy mom. I did rock my babies to sleep instead of just lying them down in the crib and I do know that they preferred sleeping on my chest over the bed. This was most likely my downfall and the fact that I could not stand to hear them cry.
I breast fed both of my children and apparently even though it was good for them they did not really appreciate me. My daughter was the first to be breast fed and she seemed to always be hungry. After four months of breast feeding I had to prepare to go back to work, not my preference but it was something I had to do. The doctor told me to start weaning her off the breast milk during the hours I was going to be at work. He said she may not take the bottle easily but to be persistent. I will have you know that the first time I gave her a bottle she chugged it down like she had never eaten before. The next time I offered her my breast she turned her head, made a choking and spitting sound. She absolutely refused to take my breast. And I cried. Which made my grandmother actually laugh out loud, to which she profusely apologized, but as time went on I realized how humorous it was. That four month old baby girl had definite opinions about what she wanted and held her ground. We found that to be true for the rest of her life as well. I am just very thankful that she is strong willed in the right direction!
My second child, a boy, was more than happy to get the bottle as well at four months but he was not quite as critical as my daughter, he accepted food no matter where it came from. And both of my children were very attached to their bottles. They were both two fisted drinkers, a bottle in each hand, and all night long. I know, I know, that is not a good thing. But my daughter broke herself off the bottle at nine months and my son was a little over a year when we told him his bottles had gone bye-bye.
My poor little nine month old girl got the flu and then the whole family fell like dominos, the last standing was great-grandma, and when she fell we knew we were in trouble. We lay side by side, my daughter and I. She was an amazing nine month old child in that when she needed to throw up she would sit up and look at me with eyes wide and wait for me to put the waste basket in front of her. It was outstanding behavior for a baby in my mind, and especially so after I experienced it with my son years later, he waited for nothing and no one.
As my girl got to feeling better she wanted her milk back, she had been drinking a type of baby Gatorade. The problem was that she had decided she only liked one nipple. Not one type of nipple, just one nipple. And the first time we gave her the bottle after she started feeling better the nipple had finally seen enough action and burst a hole. I tried giving her other nipples and she would put it in her mouth for just a second and then politely throw it across the room! I did my best to show her by changing out the new one to the holey one and then she would get soaked with milk. After a few tries she finally got it and took her milk from a Sippy cup. That was that.
My son on the other had was not so attached to just one nipple, nor was he extremely attached to the milk that was supposed to be in the bottle. He just pretty much used the bottle as a pacifier. He would run around with an empty bottle in his mouth and it would bounce up and down as he walked. He refused a pacifier in case you are wondering why not just a pacifier. We did not really understand it but it made him happy. When he began running around outside with the bottle bouncing up and down empty we decided he might need to give it up. His dad took all the bottles and when he and I went to look for a bottle they were not in their customary place so we searched for them. I told him that they were gone and he sort of shrugged and accepted the Sippy cup.
I am thankful both of my children were so adaptable with giving up their bottles because they were not that way with everything. My daughter was the colic queen and my son was a potty trainer's nightmare. And it went on for years. I even took him to a specialist for advice and the most he could give me was, "I have never seen a child make it to high school and not be potty trained." Gee, thanks doc. But you know I believe my son was pushing to be the first to break that record. Praise God he was not.
I was extremely happy when my children learned to communicate, even though I missed them being baby babies. I found it overwhelming at times not knowing what they were crying for and I know my doctor was thrilled as well when they began to talk. My kid's doctor was a peach and I am so grateful that he put up with me. There is little that is more important than having a doctor that you trust that is understanding and kind as well. If a pediatrician is not prepared for new mothers then he/she should not be in that field!
Like I said, having babies is an adventure, one of the best and worst you will ever have. There is nothing in this world I would trade for the joy my children have brought to me. And there are very few things you will go through in life that will provide you with more patience, wisdom, and fortitude either. Babies are like nothing else you will ever experience and very few relationships in life even come close to the love you have for your children.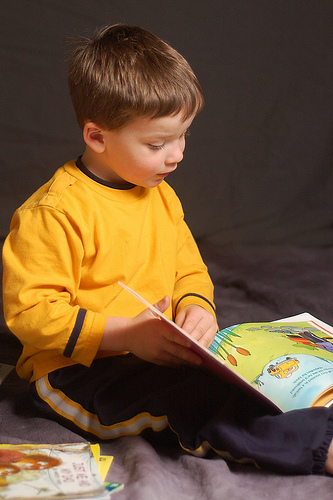 Parents often make the best children's book authors because they understand what makes a child light up inside. If you have children, then you know what it takes to turn a frown into a smile, make potty training easy for all involved, and vanish fears of monsters under the bed. The stories you create to entertain, soothe and teach your own child will appeal to children around the world who need the same entertainment, comfort and education.
If you have a creative mind and know that your stories and creative thoughts could benefit children beyond your own home, consider writing a children's book to share with others. If you also like to draw or paint, you should consider creating illustrations for your children's book or books created by other parents. Some of the best books currently on bookshelves started within the minds of creative parents.
To get an idea of what makes an excellent children's book, browse new books released from reputable literary agents and publishing houses. Spend some time in the children's section next time you visit the bookstore. Pay attention to the wide variety of books available and the range of themes covered in books for different age groups.
Once you are familiar with the market, put your creative stories and parental wisdom on the page. Read those stories to your own children to see how they respond, and then tweak until your stories get the reaction you want. Release those stories out into the world so that children everywhere can benefit from your wisdom and love.
Photo Credit: Flickr
This video that Benjamin Scot made about his 1.5 lb son's 107 day stay in the NICU brought back so many memories of my own preemie twins' stay in the NICU (which was closer to 200 days). The video is inspiring to see baby Miles so happy and healthy in the end. Read more about their story at Cafemom.
More Recent Articles
---
Click here to safely unsubscribe from "Preemie Twins Blog." Click here to view mailing archives, here to change your preferences, or here to subscribe • Privacy