My daughter, Macy, had terrible diaper rash as a baby. It was mainly due to her "short gut syndrome" after having Necrotizing Enterocolotis (NEC). Throw in Irritable Bowel Syndrome (IBS) and Milk Soy Protein Intolerance (MSPI) and her diapers were a glutton for punishment.
I used to drive 3 hours to a pharmacy that sold a special cream for colostomy patients that seemed to work well (this was pre-internet days obviously). So I was glad to finally find an over-the-counter diaper rash cream that worked just as well – that being Boudreaux's Butt Paste!
Now whenever I give a baby shower gift of diapers, I usually include a tube of Boudreaux's Butt Paste because I honestly know how good it works. And with the current $1 off coupon available (click above banner), I may stock up before my next niece or nephew is born!
Bloggers! Get paid to promote this offer on your site by clicking here.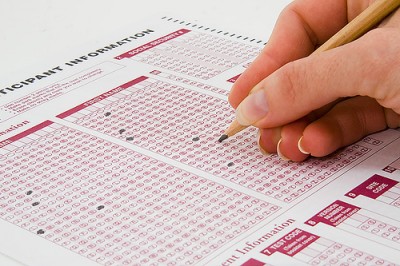 The researcher team at Rainbow Babies and Children's Hospital in Cleveland, Ohio are interested in studying how twins are placed in Neonatal clinical trials. They are distributing surveys to evaluate the opinions what parents of multiples think about multiple children being enrolled in clinical research trials as infants.
If you would like to help them answer some of these questions, please click on this link and complete the survey. It should take less than 10 minutes and you will be entered to win $100 at the end. You can take the survey whether or not you've had children in clinical trials, just as long as you are a parent of multiples.
Image Credit: Flickr.
The time when you are pregnant is an amazing time in your life. The experience itself is wonderful all in all—even if morning sickness presents itself, you are still accomplishing the miraculous fat of creating life. Despite all the wonder of the occasion, pregnancy can present some issues for you along the way. This is especially true as the pregnancy progresses and you gain weight. The challenge that comes with this awkwardly proportioned weight gain is that it can become incredibly hard to dress for a special occasion. Everyone wants to look beautiful, and pregnant women are no exception; however, it can become more difficult to find clothes that flatter your pregnant form. The following will hopefully help you to demystify the art of being stylish while pregnant.
First the good news…
For all of you pregnant ladies out there that desire a fashionable, glamorous, and feel good look for your next big event, maternity clothing has undergone a huge change in previous years. Gone are the days of shapeless, bag-type clothing that hides your pregnant curves, and does little more than make you appear a shapeless blob. The shift in maternity style has brought the beauty of the pregnant body to the public eye, and women are being encouraged to love and embrace their bodies at this stage. This means that there are more options available that will flow, show off, and flatter your baby bump.
Where to look for inspiration…
Some of the best people to look at for pregnancy fashion tips and ideas are celebrities, and right now it seems that there are a number of pregnant or recently pregnant celebrities with varying styles to consider.
Kate Winslett is a good example of a celebrity who does glam while pregnant very right. At one event she was captured wearing a scarlet coloured dress with an empire waist. The dress was floor length, and featured a low neckline that drew attention up towards her face. Her hair was romantically pulled back with a couple of loose curls framing her face. She also kept e makeup very light and natural looking; she wore just enough to brighten her best features.
So, what can you take away from this?
Here are the simplest steps to dressing beautifully.
1. Consider colors that will flatter your size and skin tone. Basic black is a mainstay in both the pregnant and non-pregnant females' closet, and is a good option for any occasion. You may also want to look at other colors that you liked to wear before you were pregnant, and the season that you are dressing for. For instance, if you loved orchid purple before pregnancy, then definitely consider it a viable option.
2. Avoid big bows or adornments that will add width to your frame, including large ruffles and pleating. These items are not your friend when you are expecting, and will actually make you look thick and frumpy.
3. Choose articles of clothing that are form fitting, or lightly skimming…too much fabric will make you look like you are bigger and can hide your curves. This will leave you looking fat rather than pregnant.
4. Where makeup and hair are concerned, breezy and romantic styles work well, and makeup should look natural. After all, you wouldn't want to cover up your natural glow.
If you keep all these points in mind, you will be sure to have an easy time looking fabulous on any occasion. It will become even easier when you find places that sell lines of clothing in a style you like. Alight is a great place to start as they have a varied selection of different styles. Lastly, not every piece of clothing needs to be a maternity specific piece. You may also find great options that are marketed as plus size. Now go forth with your new knowledge, and be fabulous.
This is no longer the 1950s where one parent works while the other assumes the role of homemaker. Yes, there are still a number of families that run their
household this way though with the number of two-income households on the rise, more parents are beginning to turn to child-rearing services. Before their
paternity leave period comes to an end, parents will need to make a very important decision: nanny or daycare?
Nanny Vs. Daycare: Is One Really Better than the Other?

First of all, there is no right or wrong answer as each parent will need to make the decision that will be best for their individual circumstances. Factors
that will need to be discussed include budget and convenience as well as what would be better for the child.
The Prospects of Hiring a Nanny

The iconic image of Mary Poppins has really evoked the idea of what the ideal nanny would be like. A live-in nanny is typically far more convenient because
she stays with the family and essentially becomes an extended member of the family. This means that parents don't have to leave the home half an hour early
to drop their child off at a daycare center or be chained to the facility's fixed business hours, which can be problematic for those that work outside the
typical nine-to-five schedule.
If the parents are going to be out of the home for most of the day, then it is important that the child has another adult that they can establish a
trusting relationship with. Since the nanny will usually be with the child even when the parents are home and even join them at the dinner table, she will,
in a sense, be a second mother.
Since the nanny will be assuming the role of homemaker, most will also take over common household duties, such as preparing meals, doing laundry and
performing light spring cleaning. It's almost like having free maid service thrown in.
When Daycare may be a More Suitable Option

Daycare is usually the more affordable option for families looking for the most cost-effective solution. Keep in mind that with daycare, there is an
adjustment period where your child will need to integrate into an unfamiliar and often scary environment. However, it can be an excellent early start for
your child to learn about the real world and interact with their peers. This will also make your children feel less like a fish out of water when they
begin their first year of school.
It is important, however, to realize that every child is different and responds in their own way when thrust in an environment alien to them. Some kids
thrive instantly in a daycare setting and immediately form friendships; others, though, will become stressful and go through intense bouts of separation
anxiety.
Making an Informed Decision

While both nanny and daycare have their distinct advantages, parents who
have used daycare for one child and a nanny for another often favor the latter. They often cite the inseparable bond that develops between nanny and child.
Most also feel more comfortable entrusting their child in the care of someone who is deemed reliable and even considered a part of the nuclear family unit.
In a lot of cases, the nanny continues to be in the child's life in one capacity or another even long
after the business aspect of the relationship ends.
Whatever decision you go with, remember that the type of care your child receives will happen during a developmental phase when he or she is most
impressionable.
More Recent Articles
---
Click here to safely unsubscribe from "Preemie Twins Blog." Click here to view mailing archives, here to change your preferences, or here to subscribe • Privacy