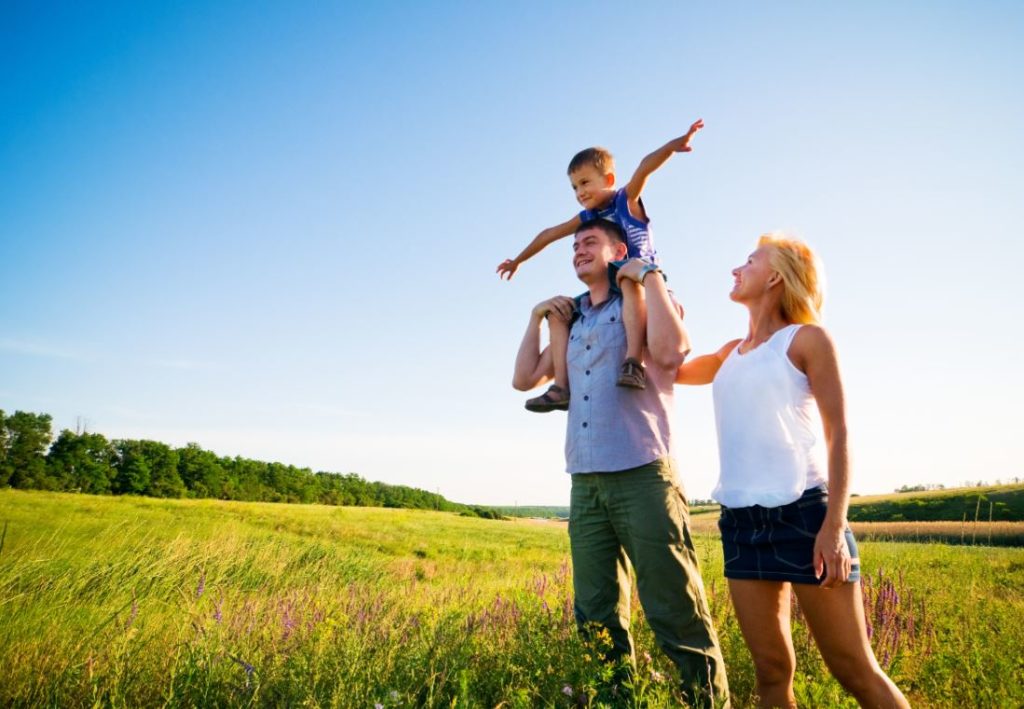 Family time is more than just a luxury. For the mental, emotional and social development of your child, family time is an absolute necessity. The good news is that it doesn't have to be elaborate or expensive. A simple family movie night will still give you the following benefits:

1. Socialization

Children who spend time with family members learn how to function in group environments. They learn how to talk, share, listen, argue, cooperate and work with others, and they learn the value of things like taking turns and minding manners. These skills are especially prominent between siblings, but even an only child can learn how to negotiate or compromise with a parent. The most important thing is that you're there to argue about bedtime in the first place.

2. Unplugged Fun

Technology is never going away, and while it's normal to have a certain amount of devices around the house, you don't want your children growing too dependent on their electronics. This will stagnate their intelligence, creativity and problem-solving skills. The well-rounded child is one who can entertain themselves or work through issues without having a smartphone on hand, and unplugged family time will help develop that capability.

3. Life Skills

There are many life skills that can be taught through family time. If you're an active parent, you might teach your child the value of exercise and good sportsmanship; if you're an artist, you can bestow upon your child the power of self-expression. You can even outsource your activities if you lack special skills yourself. For example, you can call someone with a health informatics degree and learn about nutrition and healthy eating together.

4. A Closer Bond

Last but certainly not least, family time is a great way to bring everyone together. Studies have shown that the feeling of neglect can be just as damaging as actual neglect, so even if you're meeting all of your children's needs, they might still feel an emotional gap between you. If you want your children to feel loved, appreciated and supported, you'll need to put in the work and spend time with them.

These are just a few of the benefits you'll enjoy from regular family time. As you can see, effort is the real cornerstone of building a happy, healthy family, so don't fret if you can't afford an elaborate vacation every year. A regular family game night will serve your purposes just as well.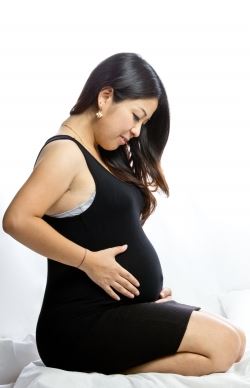 Finding out you are pregnant is news that will change your life forever. While you are no doubt excited, first-time moms are often very nervous and unsure of what to expect in the coming months. Here are a few tips that will help you handle the next three trimesters with grace. 
Find a Good Prenatal Vitamin
One of the best things you can do for yourself and your child is to start taking a high-quality prenatal vitamin. Much like multivitamins, these products are designed to supplement the foods you eat and fill in any nutritional gaps you might have. Prenatal vitamins are packed with the vitamins and minerals mothers need to grow a healthy baby, including iron, calcium, and folic acid. 
Don't Stop Exercising
Most new mothers know they are going to gain a few pounds, but that doesn't give you a free pass to stop exercising. In fact, regular exercise becomes exponentially more important to your health and happiness when you are pregnant. Options such swimming and yoga can boost your mood, improve circulation, and keep you at a healthy weight. Pregnant women should aim for about 150 minutes of moderate exercise per week. 
Schedule Your Prenatal Checkups Early
You might have a few unscheduled visits to your doctor between the prenatal checkups, but most of your appointments should be planned out as soon as you know you are pregnant. Your first sonogram should take place between weeks six and eight, and then you will need a second ultrasound around week 13. If you aren't sure when your next sonogram should be scheduled for, find out more here on sonography and what radiology is involved. Even though you only need one checkup per month during the first trimester, you will need at least one appointment every other week in the second trimester. During the last few months of your pregnancy, you should have one checkup per week. 
Start Writing Your Birth Plan
Many women have never even heard of a birth plan until they are pregnant with their first child, but these documents are extremely important. A birth plan essentially notifies the doctors and nurses of the mother's wishes. If the mother is not able to answer questions for any reason, then the medical professionals will refer to the birth plan. These documents include information such as the position you would like to give birth in, procedures to avoid, who you want present, and any allergies you might have. 

Parents often feel a rush of emotions during their first pregnancy, and that is why it is so important to take a few deep breaths and start planning out the next nine months carefully and methodically.
Image courtesy of hin255 at FreeDigitalPhotos.net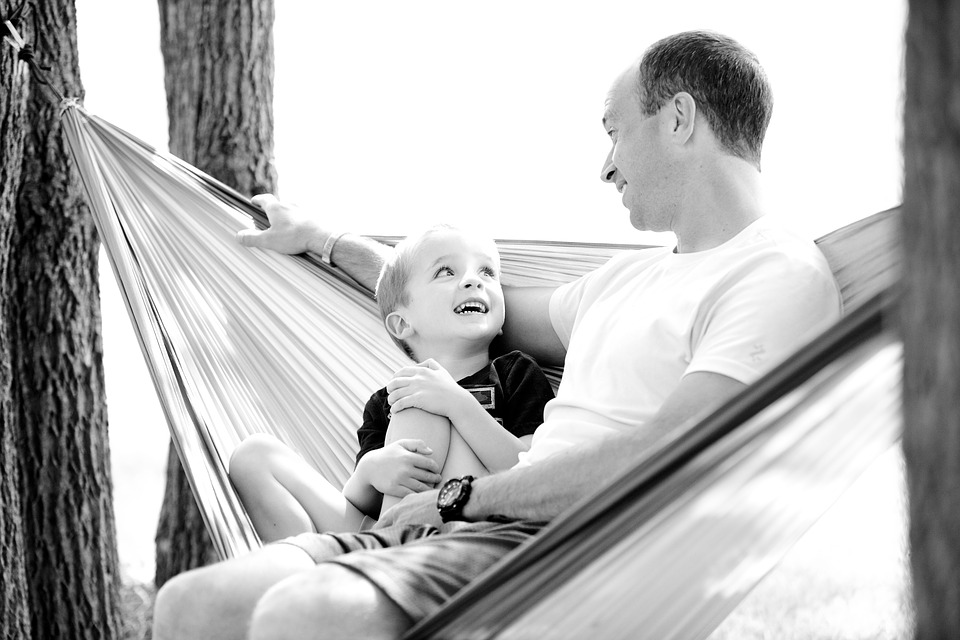 Starting a family can be an exciting, rewarding and challenging time in a young family's life. You may have tons of questions about raising kids and helping them grow up right. Making decisions early on about what types of family traditions you want can provide your child with a stable and happy home. Here are just a few tips for you on how to start developing traditions as a young family.
Values
Values can be linked to faith, conscience, or any number of sources. But developing and living those values early on will shape the future values of your child. Values like charity and hard work can be instilled early through things like church services, volunteering and living the values yourself. You are the best teacher of values that your child will ever have.
Food Choices
Now is the time to influence in your child's nutritional choices. Eating healthy at a young age will ensure the health of your child now and far into the future. According to an article by Preventative Medicine "Do Obese Children Become Obese Adults? A Review of the Literature", about a third of obese preschool children were obese as adults, and about half of obese school-age children became obese adults. This comes with far reaching consequences for their health, mental outlook, and even future job prospects.
Activity and Exercise
Children who start out active stay active. Get them involved in community and school sports. Or get a family membership at the community health club together and swim or play a sport as a family. If you teach them while they are young to be healthy and fit they will better be able to carry on that lifestyle as they get older.
Work Ethic
Work ethic begins in early childhood. A recent study by Dr. Linda Pagani, a professor from the University of Montreal and CHU Sainte-Justine, suggests that attentiveness in kindergarten can forecast a child's work ethic throughout their school careers and into adulthood. If your child is willing to work hard in school and is praised for good grades and good study habits, you are setting your child up for a successful college career and beyond. Learning is a lifetime skill. Start early for lifetime success.
Community
Foster friendships with neighbors and other social groups you choose to be a part of. Early social healthy connections lead to a lifetime of your child's willingness to form friendships and relationships that can strengthen his or her support systems. You may also want to utilize your community to learn about other traditions people have. You can even turn to resources such as Our Family Tradition to learn more about traditions that people and families all over the world have.
Developing traditions may take some time and forethought. However, they can really have a huge impact on their lives. It is essential for you to start trying to develop traditions now to help prepare your kids for the future. You will be surprised by how much they help.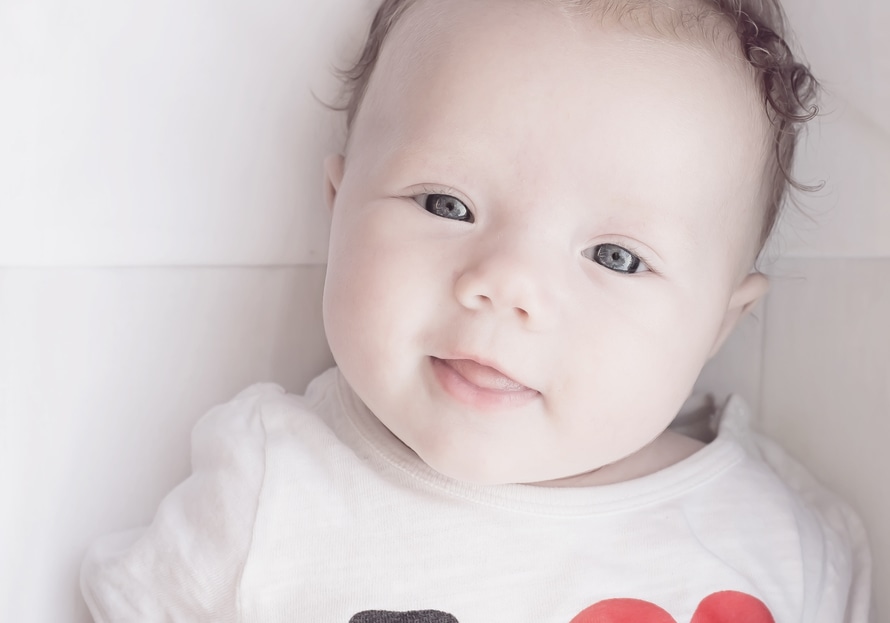 There has been a lot of concern in recent years as to whether a clean home really is a healthy home for raising children. The fact is that your children are less likely to suffer infections, allergy issues, or injuries in a home that is kept reasonably clean. The following guide can help you better understand what is meant by clean and how you can achieve it.
Clean Vs. Dirty
Children do need to be exposed to some germs in order to develop a healthy immune system – you don't want to keep your children in a bubble or disinfect every surface all the time. At the same time, there needs to be healthy boundaries since some germs can be deadly.
The key is to strike a balance. An overly clean home is one where there is rarely a speck of dirt. Surfaces are wiped down with disinfecting spray several times a day and children's hands are washed constantly with alcohol sanitizers. A perfectly clean home is kept orderly, danger zone surfaces (like kitchen counters) are wiped down daily, and there are deeper weekly cleaning routines.
Kitchen Tips
The kitchen is one of the most important places for cleanliness. This is because germs in the kitchen can taint the food for the entire family, leading to major illness in some cases. The following tips can help you keep the kitchen clean and healthy for your kids:
Use a cutting board for all meat and dairy products, instead of cutting directly on the cabinet. Disinfect the boards after use.

Wipe down counters with a disinfecting spray before beginning any food preparation.

Avoid cross contamination – do not use the same knife or cutting board to cut meats and other foods that are meant to be served raw.

Store countertop appliances so that the cords don't dangle down. You don't want your child to pull a heavy coffee maker down on their head.

Monitor the pantry and fridge for food spoilage and dispose of spoiled food promptly. Opting for

freeze dried food packs

can cut down on pantry spoilage since these have a long shelf life.

Clean up spills promptly so there aren't any slips and falls.
Bathroom Tips
After the kitchen, the bathroom is the next place to focus your cleaning efforts for a healthy home. The germs that collect in the bathroom aren't usually good for a child's health, so there is no need to worry about compromising the immune system by cleaning the bathroom too often. The following tips will help you keep the bathroom sanitary:
Wipe down faucets, light switches, and door handles once daily with a disinfecting spray to keep germs from spreading. Increase this to after every use if someone in the house is sick.

Scrub the toilet thoroughly and disinfect it at least once weekly. You may need to do this more often if someone is sick or if you have a little one with poor aim.

Wipe out the bathtub after each use. If bathing a young child or someone that is ill, use a disinfecting wipe. Otherwise, disinfect once weekly.

Sweep daily and mop once weekly with a disinfecting floor solution.
Combating Allergies
Unlike germs, where some exposure is healthy, allergens aren't healthy at all if your child has an allergy. Instead, you need to do your best to prevent as many allergens as possible. There are 5 key ways that you can do this:
Switch to HEPA filters in your air conditioner and furnace. This will prevent pollen and mold spores from being blown into rooms.

Schedule regular appointments with a carpet and

upholstery cleaner

. Shampooing the soft surfaces in your home removes allergens.

Dust regularly so that dust mites and pollen doesn't build up.

Use allergy covers on mattresses and pillows to prevent dust mite and mold spore exposure.

Disinfect damp areas with a bleach solution to cut down on mold spores.
A clean house is important to the health of your child, but there is no reason to stress about your home's cleanliness unless there is illness or other health conditions concerned. Instead, put into place daily and weekly routines that keep your home reasonably clean while still allowing you time to live your life.
This post was sponsored by Groupon. All opinions are my own.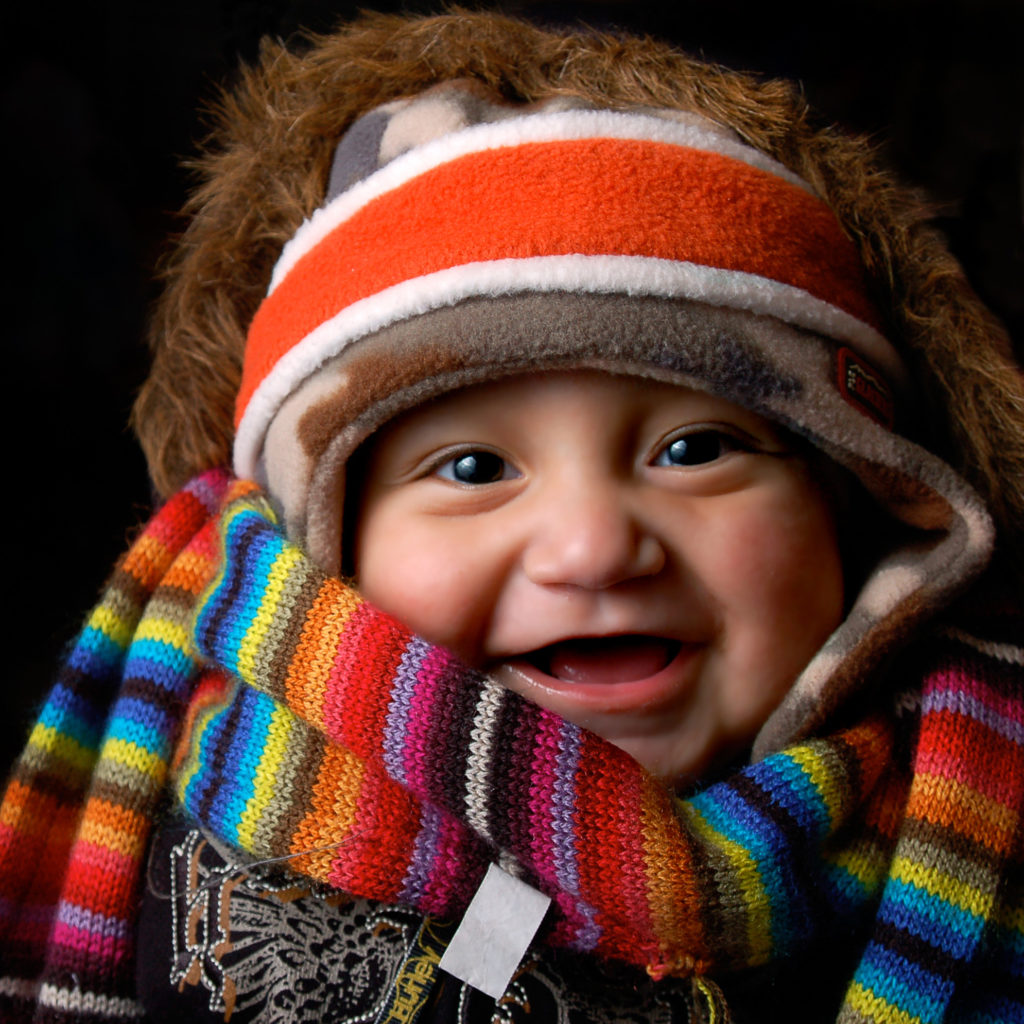 Yesterday, I told you how you can save on baby and kids' clothes and toys and more with Groupon Goods. Well if your pocketbook isn't drained yet, I have more exciting deals! So now besides local services and products, Groupon also has over 70,000 coupons for almost 11,000 stores!
The following stores all carry baby items plus they all currently have coupons available in the Groupon Coupons section to help you save on your purchase because we all know I'm all about saving money (and for some reason, I instantly got that song by Meghan Trainer in my head… I'm all about that bass, 'bout that bass, no treble).
BabyBasket.com

Need a baby shower gift? This place has your covered.
5% off any order when you register
Free shipping specials

buybuy BABY

They carry everything for baby!
20% off a single item coupon (can our in-store or online)

JCPenney

Combine coupons with their current Baby Sale which includes Buy one Carter's one-piece apparel, get another one for 1¢, 15-30% off baby furniture, 20-25% off baby bedding, 25% off Okie Dokie accessories and gifts and more.
Extra 25% off coupon code
$10 off select items coupon code

Kmart 

Combine coupons with their current 25% off baby furniture, gear and bedding sale and/or their BOGO a gogo sale: Buy one, get one 50% off all baby and toddler apparel
$10 off $100+ order coupon code
10% off $75+ order coupon code
Free Shipping on $35+ order
For more information about Groupon, check out their social presences on Facebook and/or Twitter.
Image Source: Wikipedia
More Recent Articles