But the fruits of their labor
Are worth more than their pay
And it's time a few of them were recognized – Alabama
Speaker John Boehner schemes on how to grant amnesty.
President Obama schemes on passing the Trans-Pacific Partnership, which EIC warns could involve 40% of the world's economy.
China gains in the high-value segment of American market.
Who'll stand for the working American?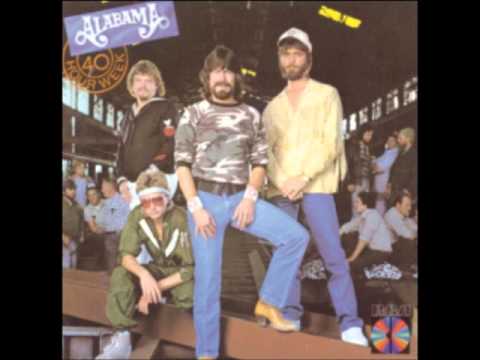 Quotes from former US Senator Fritz Hollings, SC:

"The U. S. was founded in a trade war. The Mother Country prohibited manufacture in the colony, and the Navigation Act of 1651 required the colony's exports to be carried in English bottoms." Source.

"We now have the export profile of an eighteenth century colony." Source.
Here is a tweet from Mike Church, a Constitutionalist radio host on Sirius/XM. (I don't know how to post one of those pictures of a tweet, so this is just cut and pasted.)
Mike Church?@TheKingDude 26 Nov
The subjugation of @jackhunter74 aka The Southern Avenger is complete after Politico apologia & now http://www.southernavenger.com is shuttered
This is enlightening. I knew Mike Church was a strict Constitutionalist and advocated nullification and secession, but I didn't know that he resists PC. This is good to know.
Here is a column by Alexander Hart on Jack Hunter's recent Politico apology. Unfortunately, most of it is behind a paywall, but based on what you can view for free, he doesn't think much of Jack's attempt to re-enter polite mainstream con company. If anyone here is a premium member of VDARE, let us know the details.
Update: An old friend sent me the whole article. The article links to this PC movie review that Jack did prior to the Politico mea culpa.
Here is a Townhall 2016 straw poll. Vote if you like. It's quick. You do have to enter your e-mail which will get you on some e-mail list, but I already get Townhall e-mails so no biggy. You can also always unsubscribe. I post this mainly to illustrate how abysmal the potential 2016 lineup is. I voted other/none of the above because write-in were not allowed.
Here is the list of candidates:
Jeb Bush, former Governor of Florida
Benjamin Carson, Doctor of Pediatric Neurosurgery, Johns Hopkins University
Chris Christie, Governor of New Jersey
Ted Cruz, Senator from Texas
Bobby Jindal, Governor of Louisiana
John Kasich, Governor of Ohio
Sarah Palin, former Governor of Alaska
Rand Paul, Senator from Kentucky
Mike Pence, Governor of Indiana
Rick Perry, Governor of Texas
Marco Rubio, Senator from Florida
Paul Ryan, Congressman from Wisconsin
Rick Santorum, former Senator from Pennsylvania
Scott Walker, Governor of Wisconsin
Other/None of the Above
What a sorry lot. Rand Paul is the closest to acceptable. As I said before, we need to start talking up potential acceptable GOP primary candidates and potential Constitution Party and Libertarian Party candidates.
Here is the comment I left.
There is no one in this list that represents non-interventionist conservatives. Rand Paul comes the closest, but he has already drifted too far away from the principled non-intervention of his father. I will not vote for a GOP interventionist. If they don't do better than this it will be third party for me in 2016.