In between the interruptions from our household repairs, I've been working at getting my eyeball project resolved. I went down the rabbit hole on this one, and I finally sent my files off to the printer last night, after weeks of fussing and agonizing. Erin, who works at Fabric on Demand kindly answered my questions yesterday, until late last night.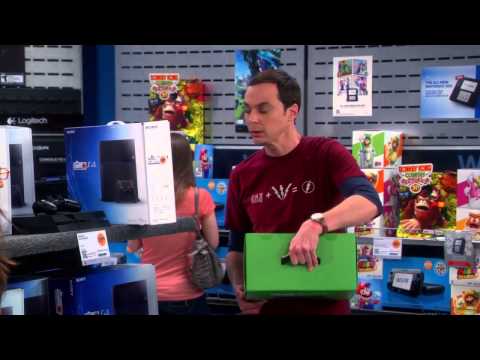 I was watching a rerun of "The Big Bang Theory" recently, where Sheldon has a meltdown while trying to decide between Playstation 4 and Xbox One. I have no interest in gaming systems, but his behavior is so like mine, I keep laughing over it. In spite of collecting every available piece of information to help make a decision, he still fell apart at the store. This is me, trying to buy something that is important to me. I had a dream once that Sheldon was my brother for a reason.
These are the first eyeball samples I got from Fabric on Demand, and they came out really nice. I, however, made the pupils a bit large, which was causing some of the black to get caught by my needle, while adding my embroidery stitching.
I then made a gazillion versions on the computer, which I printed on paper, measured, cut out, and pinned onto toys. I made round pupils, then oval pupils, pupils off to the right, centered pupils, vertical pupils, horizontal pupils, small highlights, bigger highlights, highlights to the right, highlights to the left, solid-colored irises, and graded-colored iris.
I had debates over whether slugs would have oval or round pupils, since the "eyes" of real slugs are very hard to see. I looked up gastropods, and I still couldn't tell for sure, oval or round. I looked up their mollusk relatives, cuttlefish and octopuses, and found they had oddly-shaped horizontal pupils. But what about bunnies? I found bunnies with horizontal oval and vertical oval and round pupils. I went on like this for weeks.
Above are the styles I chose. I hope they will be awesome. I have no doubt I will continue to think up changes.
I also sent samples for my lamb face, and emblems for my Super Slug a companion/co-hort Wonder Bunny. I got bogged down again over whether Wonder Bunny should have a "W" or a "B" for bunny on her chest. I asked friends on Facebook to help me solve this dilemma, and "B" won. I think that is best, since tags get separated from toys, and kids will probably make the association between "B" and bunny more easily.
Just before I redesigned my eyes, I redesigned our blog headers, my Facebook page header, and my Etsy toy shop header. I guess if my eyeballs work out, I will have to update those later, along with my business cards.
This one is the Ruffing's blog header, where we have our art dolls and prints.
I also made one of my older-style fleece kittens who was needed as a baby gift. I have a few of these left. I wonder if they should get the new eyes or the old ones!
What a past few weeks we've had, with rainy snowy icy weather, a leaking roof, water damage, a dead tree that had to come down, and people coming and going, sometimes announced, sometimes not. There have been lots of distractions.
We had water coming into our attic and dripping down, during a heavy amount of rain. We called a roofer who checked and told us we had hail damage from a storm that happened back in April last year! It got worse as water found its way into the small pits, which grew larger over the past months. I saw the giant hail, and even saw my neighbors needed their roof replaced, but I naively thought we got very lucky. The insulation got sopping wet and moldy. We haven't gotten to that part yet.
First we had a dead tree down and the stump ground, so it wouldn't hit the new roof.
We were fortunate that they got to us when they did, because the roofers then came back out of the blue, in a hurry to get to us before the ice storm was expected. They were trying to get to everyone who had a leaky roof before the storm came. They showed up on a painfully cold day, and did the whole roof that day. We woke up to find tarps across our front steps and our back deck, and before we knew it, men were on the roof, tossing shingles over the edges.
They did a nice job, but have to come back for the leaky gutters, which also got hit.
We made it just in time for the ice storm. Whew. I was so glad. We would have had a bigger mess if the roof had not been replaced, and that tree would have fallen on the house for sure.
The ice was lovely, especially when the sun came out and was shining through it. It looked like it was glowing.
The iced trees were making clicking and cracking noises, like giant insects,
while the icicles were melting off the eaves.
A lot of people lost their electricity. We were so lucky ours stayed on, except for one brief time. We didn't have a phone or Internet connection for days, but that is better than having no electricity. When the power went out and came back on, I felt so relieved and grateful for it.
Mr Santana, our visiting neighbor cat, came in during the worst of the weather. He spent one night in our crawlspace, but it became too difficult to get out to the door. Instead, he spent the afternoons in the living room and the nights in my bathroom.
He was a surprisingly polite guest. I think he knew he had to behave himself. He doesn't want to go to his house because he doesn't get along with one cat there, and he doesn't get along with my next door neighbor's cats, but he wanted to come in our house, where there are a bunch of cats. It made sense to him.
Josephine was fascinated by him. She is very silly, and has been determined to pat him on his big fluffy butt. He didn't know what to do about that. He is twice her size, and he ran away from her.
He found some favorite spots. He helped me do my computer work and helped my dad play solitaire.
I think I will make a second post, with the projects I've been working on, between our interruptions, since this one is growing long!
Merry Christmas and happy holidays to everyone! I spent yesterday stuffing catnip into toys. I still have a catnip-induced headache, but the kitties were happy. Santana received his very own catnip salamander. I think he likes it.
The salamander is brown with polka dots on one side, and green with polka dots on the other. I'm not sure I have his legs going the right way. I was modifying a pattern, Simplicity 3953. It may no longer be in print, but there are some to be found on Etsy and eBay. I scanned the smallest version and made it a little smaller. Then I flipped and redrew parts of it in Photoshop. But you could use it as is and just fill it with catnip.
Santana loves getting special presents.
I wrapped the presents for everyone else. The cats needed a little help opening theirs. Oliver Bunny didn't want to be bothered. I opened his wicker ball for him. He pushed it with his nose and grunted at me. I think he was more in the mood for a nap. It is unusually warm here and gray.
I received such a nice message this week, from someone who adopted a Hug Me Slug, and who has been having a rough time with stress and illness. I was touched that she read my blog, from the beginning, and found it calming. I hope she will keep feeling better every day, and that the package I sent her will bring her some joy and comfort. And, wow, someone made it through my blog.
I'm not sure what to do on holidays. I know what to do before Christmas, surely, but not what to do on Christmas. I feel like I should get back to work, immediately. We opened some presents, I ate some candy, and we'll have dinner later. I sat outside for a while, with Henrietta. I'm trying to make a holiday of it. I would read a book, but my head hurts. Holidays make me feel like I am waiting around.
I should be good at relaxing. I have these fine furry examples all around me.
I hope you all enjoy your day!