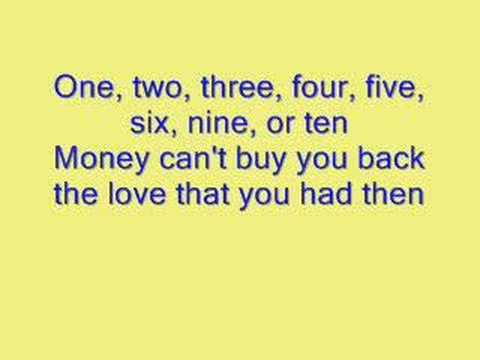 My title has my brain playing Feist's 1,2,3,4 now, even though the song is missing both a seven and an eight. The connection makes sense in my head.
There is also a Sesame Street version that only goes up to four.
Speaking of counting, for some time, I've been donating portions of my toy sales to help animals. I was curious to see what it amounted to. I added it up, and I've reached $597.60 so far. Some has gone to The House Rabbit Society, Alley Cats and Angels, Kitty Bungalow Charm School for Wayward Cats, The Whiskars' Syndicate, Protective Animal Welfare Society (P.A.W.S.) in Kansas, Care For Bear, and our friend Cheryl's feral cat fund to care for community cats here in our area of NC. It doesn't seem like a lot each time, and so it was nice to see that it adds up.
I'm adding back a size in my Hug Me Slug plush toys, for anyone who likes to make slug families, with little, middle, and big kids. Those are the 7, 8, and 9 inch Hug Me Slugs above. I have 12 inch ones too, or I usually do. I am making more. I've had people get those as parent slugs to the smaller ones. You can find my stuffed animal slugs over in my Etsy toy shop. Some of these have been adopted already, but I still have some available there at the moment.
These two 7 inch yellow Hug Me Slugs went out as gifts. They were named after their Girl Scout counterparts. One was called "Candy Corn" and needed a candy corn heart. I painted the heart with fabric dye. Since she was for a big kid, it was okay. Babies put my slugs in their mouths, and so I wouldn't do that for a baby, to be safe.
I had these up as Valentine's Day slugs, but they happen to still be around for now, waiting to be adopted. They are 9 inches tall.
These three above are the 7 inch size, and you can see I am adjusting the sizes of my patterns. Oddly, the purple and the light blue are the new size, from the same version of my pattern. The light blue guy got a little chubby instead of tall. That happens. He's already gone out as a new baby gift. Apologies for the redundancy in my photos between my blog and Facebook page. I'm behind with my blogging, as usual.
I just got through sewing 50!! of the new 7 inch slug bodies. Next up, they get stuffed, and then detailed. I'm trying so hard to get restocked, but it takes so long. I machine sew the first seam, and then it is all hand sewing from there. That seems crazy sometimes, but I prefer the way it looks. I've never been happy with machine-sewn details. I think the hand sewing gives them more character, makes them seem friendlier, and is more personal.
It gets overwhelming at times, trying to get toys finished in any number. We've also been running to doctors' appointments and more eye surgeries here, and doing rounds of eye drops, which I kept having to get up early to do for my dad. We'll be starting more for my mom. We have appointments and another surgery this week.
As you can see, I curled up in the middle of the kitty pile the other day. The weather has been cold and miserable, but I know, nothing compared to up north. I am relieved when the sun comes out. The drear is getting me down. I feel so sad sometimes. Today was at least warmer, but it went back to gray later.
Santana, our neighbor-cat, finally accepted my invitation to nap in Mr Bear's house. It has been unused for a year almost. Mr Bear would have wanted his friends to have it. I told Santana this, and he seemed to understand. I put a catnip pouch in there for him, and recycled a few more for the porch.
I have finally added some Hug Me Slugs to my Etsy toy shop. The 12 inch slug has been adopted, but the 9 inch and 7 inch slugs are currently in my toy shop. I am trying to restock, which has been a struggle for a long time. I have days when I want to stop altogether, because I feel like I am not getting ahead, but I am trying to hang in there.
A customer sent me this wonderful photo of her three boys with their Hug Me Slugs. This is the kind of thing that keeps me going. I love how the guy in the middle is trying to eat his. Another customer told me that slugs make good teething toys.
One of our kitties, Zoomie, has been wanting to cuddle and sit in our laps whenever he gets the chance lately. He even got into my lap with Oliver Bunny, who wasn't sure what to make of that.
Zoomie is 17 1/2 years old, which the vet says is the equivalent of being a 95 year old man. He didn't seem to be feeling well, and my mom noticed swelling on his chin. So, we took took him in to the vet right away.
He had an abscess in his mouth, of undetermined cause, which has now been drained. He also had some growths removed from his forehead and side. The vet removed some of the tissue around the growths, to try to be safe. We discussed this with the vet, and we opted not to find out if they were cancerous. At the beginning of last year, Mr Bear had a tumor removed from his neck, and we found out shortly after that he had more tumors, which were inoperable, inside. The vet said if anything else is going on inside, there most likely wouldn't be anything we could do. There was nothing that could be done for Mr Bear, as much as we tried. We are happy to have Zoomie with us, and were very much relieved that his condition improved with surgery and medication. The kitties and the bunny want to look at him, which bugs him a little.
We are home today, because we had to cancel my mom's eye surgery. We had ice this morning, and didn't want to try to get to the hospital, which is fairly far away, in the bad weather. She was very upset about this, as it is stressful gearing up for it at all. We haven't found out yet how long the wait will be to reschedule.
This is one of my neighbors' cats who comes to visit. I made catnip toys for Christmas for our cats and for our visitors. I also brought some over to the cats next door, who come to visit as well, but sometimes get chased off the porch by this orange fellow, Santana. I think they may be learning to play together. I hope they will.
I was working on a Christmas card of carolers, two of our kitty visitors, Santana and Trouble, and Oliver Bunny, singing. I didn't get it done on time for Christmas. I opted to work on the catnip toys instead, and not rush through the picture, which got more ornate than initially planned. I think I may need to go back to painting, to feel better, but I tell myself I need to use the fabric that is taking up my workroom. It has been awfully dreary here. I think we would all feel better if the sun were to come out again too.
Those have been my projects today. First the slugs. I have three at this moment, in my Etsy toy shop. The light blue one in this picture has already left the building, and is on his way to greet someone on Christmas morning.
I forgot to mention that my mom had her first cataract surgery done, and can already see better. Her vision is still blurry, but she'll have the other eye done soon. My dad has to have both of his eyes done as well. He saw the photo of my Hug Me Slugs, above, and asked me who that was. He thought it looked like a married couple. Not a married slug couple, but a married human couple.
The slugs do look like they could be getting married, with the light blue one officiating the ceremony. That reminds me I was going to make bride and groom slugs. I even bought lace.
This dark purple little slug is one of my 7-inch tall Hug Me Slugs. He has an orchid heart.
This honeydew green slug is 9 inches tall. I have changed my pattern sizes so many times. The newest 9 inch slugs are a little bigger than the last generation. I'm going to price them accordingly, and so if I have different prices on the "same" sizes, that is why. It will eventually even out, and the difference is only a dollar on some.
Here are the same Hug Me Slugs at the computer desk. I color correct my photos before posting them. Note the cat comb and nail scissors in this picture. I need those at my desk for kitty assistants who show up. One in particular gets very insistent about being combed, and others always come running if I pick up the comb. The kitty nail scissors are self explanatory.
My bunny assistant has been so naughty, chewing through his baby gates, that my other project for today was to zip tie pieces of cardboard shipping boxes over the holes he made in the baby gates. He was shocked when he saw what I had done. In time, he will find a way around my latest move.
If he doesn't find a way through, one of the cats is sure to find a way to push the gate so he can escape. He had a blast yesterday, after tearing a hole in one of the gates, running around my bedroom, scooting under my bed when I came in to get him. I had to unplug everything for his safety.
He has chewed though three gates, and so I attached cardboard pieces to all of them. He hasn't tried to bite a hole today. He'll get to it.
This is his dandelion salad. I spend a lot of time catering to my bunny. I gather these out on the lawn. Today, we had freezing rain while I was doing this. I was laughing because he won't eat the ribs on the leaves and spits them out. He won't eat ribs on lettuce either. If he were a kid, he would want me to trim the crusts off his sandwich bread. And I would, because that is the way I am.
I had a crazy idea today. I thought I should ask everyone I know, or people I kind of know, or people I don't know who know me, if they would like a Christmas or holiday card, make the cards, and send them out. I have been feeling sad lately, and I know a lot of people feel sad around the holidays. I don't have any Christmas cards, and it is possible I don't have stamps or enough envelopes either, but this sounded like a good idea to me. I thought I could ask for addresses through Facebook or my blog. My mom pointed out that the mail probably wouldn't reach most people by Christmas at this point. I did this in high school a couple of times, made Christmas cards for everyone I could. I'd run out of time and not get to everyone, but I tried.
By the way, I set up a new friend page on Facebook with my toys on it. I'm not sure how useful that is. I tried to wish someone I knew, who had a shared birthday with me, a happy birthday, and my message got shuffled to her "other" folder, where she will probably never see it, since I am not connected to too many people on that page. I think it is probably easier to send me messages on the Hug Me Slugs and Friends Facebook page, if anyone goes through Facebook. I will remember to check my own "other" folder now. If you need to, you can also contact me on my website or on Etsy.
Thanks to all the visitors who came over from Facebook to read my birthday blog post, and thanks for the nice comments. I was surprised. I guess people like to see me doing what I do. I'll try to get some more photos another time of me doing things, but I need help with that!