Rosenberg then countered the widespread criticisms of this company this way:
Bridge International has been confronted with even more controversy lately.
This "break-even point" seems excessive, given the low salaries of the teachers, and the millions of dollars provided by investors, including Pearson, Bill Gates, Mark Zuckerberg ($10 million), the World Bank ($10 million) and even US taxpayers, via the federal government's low-interest loans through the Overseas Private Investment Corporation ($10 million.)
It's been a hard few weeks for the charter lobby. First, members of the NAACP overwhelming approve
a resolution
calling for a
national moratorium on charter schools
.
Then, the
Black Lives Matters movement
called for an end to the privatization of our schools:
Sixty years since Brown v. Board of Education, the school-to-prison pipeline continues to play in role in denying Black people their human right to an education and privatization strips Black people of the right to self-determine the kind of education their children receive. This systematic attack is coordinated by an international education privatization agenda, bankrolled by billionaire philanthropists such as Bill and Melinda Gates, the Walton Family, and Eli and Edythe Broad, and aided by the departments of Education at the federal, state, and local level.
Finally, John Oliver on HBO's Last Week Tonight did a terrific take down of the corruption and chaos that charters bring to our public school system: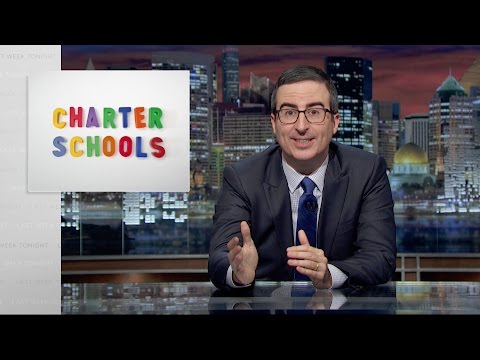 John Oliver's satires can be quite influential.
See how his critique
of testing companies
in 2015, including the
infamous Pearson Pineapple
, helped influence
parents to turn against standardized testing
in a nationwide survey:
But don't feel too bad for the charter lobby. Backed by millions of dollars of "
dark money
" from right wing
corporate interests and Wall St. hedgefunders
, they aren't giving up.
Check out this $2.3 million ad campaign to promote the raising of the Massachusetts charter cap through a referendum this fall. The ad ends with urging the public to vote to raise the cap with the Orwellian tag line, "
for stronger public schools
." What? When privately run charters drain millions from public school budgets, while leaving them with the hardest to educate kids?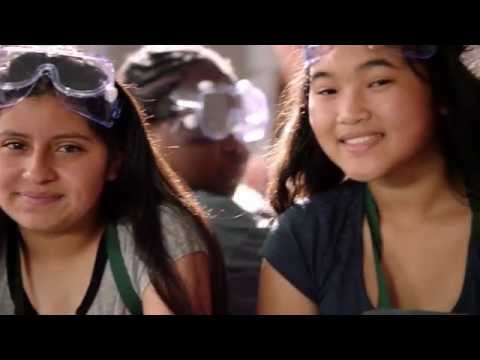 Then see how the
Georgia privateers
are pushing their own referendum to allow the state education commissioner, appointed by the Governor, to take over struggling public schools and give them over to charter management companies.
On the ballot, the referendum is described this way: "
Provides greater flexibility and state accountability to fix failing schools through increasing community involvement.
" One man rule and disempowering locally elected school boards will lead to increased community involvement? Come on now!
It's another example of how the corporate reform lingo resembles nothing more than Orwellian doublespeak, as in the novel 1984, where the Ministry of Truth proclaims to the masses, "War is Peace; Freedom is Slavery; Ignorance is Strength
.
"
In Georgia, state takeover and privatization is portrayed as increased community involvement, just as Bill Gates and the ed tech profiteers have been trying to convince parents that computer-based instruction is "personalized learning."
But their real motto is this: Let's hire the best spinmeisters money can buy, and hope they manage to fool the public into approving their anti-education, undemocratic schemes.
Here's a letter we just sent today to Commissioner Elia and the Board of Regents about the state's proposed Accountability plan for schools, required under ESSA.
We urge them to slow down the process to allow for more public input and also to consider including an Opportunity to Learn index in their proposed plan.
MaryEllen Elia, Commissioner of Education
89 Washington Avenue
Albany, New York 12234
New York State Allies for Public Education is a coalition of more than fifty parent and educator organizations from throughout the state. Class Size Matters is a parent advocacy group focused on reducing class size, increasing parental engagement and strengthening student privacy. We are submitting these recommendations as part of the public comment process for the state's accountability system that NYSED is required by Every Student Succeeds Act (ESSA) to submit to the U.S. Department of Education. Rather than fill out your survey with extremely constrained choices, we thought it preferable that we explain in more detail how we believe that the process of drafting the state's plan should improve, and what we hope you will consider including in the accountability plan itself.
First of all, we strongly urge you to slow down the drafting of the state's plan. Most parents and teachers are not paying attention over the summer, and in order to fully engage their input, hearings and a more inclusive public comment process should occur over the fall and winter months before the State begins to draft its accountability plan. The deadline for this Accountability proposal is not due until July 2017, therefore it would be best to take advantage of these months to hear from parents, educators and other stakeholder groups before drafting your proposal. In addition, the final regulations are not expected to be issued by the US Department of Education until sometime in late October. It is unwise to try to draft even your initial proposal until all concerned have had a chance to read and analyze these regulations.
Second, we believe that the state's apparent intention to draft a system based on a particular notion of "effective schools" is excessively vague and would be impossible to objectively assess. Factors such as "visionary instructional leaders", "cultural responsiveness" and "engaging curricula" are all important, no doubt; but are very difficult to measure. We are also apprehensive that other factors, including "curricula…tied to appropriate formative and summative assessments, which are aligned to State learning standards" may lead to even more testing, detracting from the learning environment.
Instead, we suggest you consider adopting a system based on "Opportunity to Learn" index, with evidence-based factors that have been tied to better learning conditions, are discrete and measurable, including but not limited to class size, suspension rates, teacher experience levels and attrition. Many of these factors are already reported to NYSED for the purpose of completing the state report cards. We attached a list that we believe should be included in such an index, and that parents in our networks consider essential to providing their children with a quality education.
It appears from the survey that NYSED may be contemplating adopting some sort of "Opportunity to Learn" index when they intervene in struggling schools, but it seems preferable instead to encourage schools to provide their students with the conditions for success before they slip into the struggling status. What gets measured and reported in the state's accountability should be those factors that help our children learn and thrive in the years to come.
Lisa Rudley, Executive Director – New York Allies for Public Education
Leonie Haimson, Executive Director - Class Size Matters
See the Politico article this morning about NYSED's appointment (finally) of a CPO -- more than two years past the legal deadline and our press

release below

. UPDATE: See also articles in Schoolbook, Chalkbeat and Staten Island Advance.
Chief Privacy Officer Finally Appointed; Parents and Advocates Await Next Steps to Protect Student Data
The long overdue appointment announced today by the NY State Education Department of a Chief Privacy Officer, Temitope Akinyemi, is an important step forward to begin to enforce the New York student privacy law that was originally passed on March 31, 2014 as part of the state budget, along with the banning of the plan to share personal student data with inBloom Inc.
Parents are relieved that more than two years following the July 29, 2014 deadline set by this law, the NY State Education Department has finally appointed a permanent Chief Privacy Officer. Yet by that date, the CPO was also supposed to have developed an expanded Parent Bill of Privacy Rights, with the input of parents and other stakeholders. Instead, NYSED hurriedly posted a Bill of Rights two years ago that is incomplete as to existing federal and state privacy laws – as pointed out by a letter to then-Commissioner John King in August 2014.
Said Leonie Haimson, Executive Director of Class Size Matters and co-chair of the national organization, the Parent Coalition for Student Privacy: "Now that the CPO is appointed, Ms. Akinyemi should immediately begin to reach out to parents through public hearings to improve and expand upon the Parent Bill of Rights, to gain their input so that their children's privacy and safety can be secured. Parents have already waited too long for this to occur."
Parents and advocates also urge Ms. Akinyemi to appoint a Data Stakeholder Advisory Panel to oversee the state's collection and disclosure of personal student data. According to a federal grantprovided to NYSED in 2009, this Panel was supposed to "provide active and ongoing review by local constituents," but still does not yet exist – seven years later.
Added Ms. Haimson, "Only with robust citizen oversight can we be assured that children's personal information will be safeguarded with appropriate restrictions and protections. We recently learned that the NYSED has decided to reverse their earlier decision to put the personal data of all public school students in the State Archives, potentially forever; but this decision should never have been made in the first place. It reflects a deficient understanding of federal law and insufficient concern with the right to privacy that all children should enjoy."
Allison White, parent and co-founder, Port Washington Advocates for Public Education, said: "I hope the CPO will put parental concerns about student privacy and security ahead of all else. It's time the profits of tech companies and the greed of those seeking to privatize public education took a back seat to the concerns of parents seeking to protect children." Ms. White's request for her child's data last year was improperly denied initially with a demand for payment by Tina Sciocchetti, the state's previous temporary CPO.
"There needs to be stronger oversight and enforcement of the law," said Fatima Geidi, NYC parent, whose child's disciplinary file was illegally posted online by Eva Moskowitz, the CEO of his former charter school, in violation of the Family Educational Rights and Privacy Act (FERPA). "We need someone at the state level who is looking out for the interests of New York families, rather than ignoring our concerns."
"The appointment of a Chief Privacy Officer may bring some sense of student data protection, but until parents have the right to consent or opt out of the use of their child's individual personal data beyond the school level, data will continue to be at risk," said Lisa Rudley, Westchester County public school parent and founding member of NY State Allies for Public Education.
August contracts are posted here. Lots of big $ maintenance and supply contracts along with some small but important City Council initiatives. Leave comments below or send us a note with questions or concerns.
More Recent Articles