If you spend just a few minutes listening to a great radio station, you'll know it's them. They've worked hard to make sure that the promos they run sound unique and welcome and friendly. You're home.
People in radio call these little promo moments, "bumpers." Now that we're all in the media business, we can have them too.
During their glory days, MTV understood this. Anyone could run music videos, of course, but the promos, the little in-between shorts, those could only belong to one network.
Many listeners to Sirius/XM recoil when they hear the incessant bumpers that run on channels devoted to classical music or the Dead or comedy. They're too loud, too AM radio, they sound disrespectful, aural spam from a company that should be earning our trust...
Which brings us to your personal media voice, to the way you sound and look in social media and even in your email.
Twitter strips away much of what you might be able to use to differentiate yourself (fonts and pictures, for example) but even there, a rhythm and a voice can come through if you let it. 
We only catch a glimpse of you now, a fleeting glance at what you've created. What does it look like and sound like? Is it always you? You can create this if you choose.
Your peer group are people with similar dreams, goals and worldviews. They are people who will push you in exchange for being pushed, who will raise the bar and tell you the truth.
They're not in your business, but they're in your shoes.
Finding a peer group and working with them, intentionally and on a regular schedule, might be the single biggest boost your career can experience.
Before you're asked.
Before she asks for the memo, before the customer asks for a refund, before your co-worker asks for help.
Volunteer.
Offer.
Imagine what the other person needs, an exercise in empathy that might become a habit.
No content online is 'rare', but here are two presentations you might not have seen before: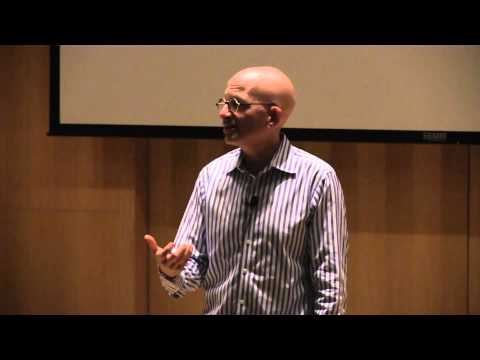 ...from the Maker Faire, and here's a speech I did last year at Nearly Impossible in Brooklyn:
Seth Godin | Nearly Impossible 2013 from Nearly Impossible on Vimeo.
Sometimes it's fun or profitable to throw your weight around, to get customers or partners or students or the media or even local government agencies to do what you need them to do.
Inevitably, weight throwers come to a fork in the road:
Are you doing this to get people to do what's good for them or what's good for you?
When a teacher uses her power to get students to study (not in their short-term interest, at least not right now), she's doing them a service.
When a retailer or manufacturer uses purchasing power and scale to bring a product to market that people weren't expecting, it's probably because the customers will end up delighted.
Any time an organization pushes to change the status quo on behalf of its mission, causing the change they exist to make in the world, they're building something that will last.
But often, the opposite happens. Organizations in power change their pricing or their technology or their policies because it's good for the organization, because it raises quarterly earnings, most often because it's easier for them. They change the way they do support, or the promises they keep to long-term customers and vendors. Often, the people who count beans are making the decisions, not those that count positive change on behalf of those they serve.
And it works. For a while. And then it doesn't, because even powerful organizations don't last forever, especially when those that have been pushed discover that they might just have other options.
Throw your weight around, please. But do it for those you serve, not against them.
[You're getting this note because you subscribed to Seth Godin's blog.]
Don't want to get this email anymore? Click the link below to unsubscribe.
---
Click here to safely unsubscribe from "Seth Godin's Blog on marketing, tribes and respect." Click here to view mailing archives, here to change your preferences, or here to subscribe • Privacy