Controversial Irish psychiatrist Patricia Casey



Irish psychiatrist, Patricia Casey, is at it again.

Once again she has come out an spoke about mental illness and antidepressant use. Casey, who has received much criticism from a number of bloggers over the years, is quoted in today's edition of The Irish Sunday Times.

Tomorrow evening TV3, an Irish television station, are airing a special documentary that looks deeper into the death of Sebastian Creane, 22, who was stabbed to death on August 16, 2009, by Shane Clancy, 22, who then killed himself at the Creane family home in Bray.

An inquest into the death of Shane Clancy revealed an open verdict, in other words the evidence given at the inquest was insufficient for the Coroner to return a verdict of suicide.

The TV3 documentary, 'A Search for Justice – Death in Bray', is set to cause much controversy with the families concerned and one has to ask why this case from 2009 is being regurgitated.

Patricia Casey, who asked to give evidence at Clancy's inquest but was refused by the coroner, is featured in the documentary along with members of the Clancy and Creane families.

The Irish Sunday Times today quoted Casey, it was a quote that made me choke on the toast I was eating at the time.

Casey claims that research literature "is not in any way convincing" that the drug [citalopram] can lead someone to kill. "I do not think it was the drugs", Casey told program makers, adding, "I believe it was a psychiatric illness he [Clancy] was suffering from."

Well, good to see that Casey is only offering her belief and no hard physical evidence to back up her claims.

This pretty much sums up Casey's chosen profession, psychiatry, a profession based purely on belief and...well, nothing much else really.

Casey never met either Creane or Clancy whilst they were alive yet, in this instance, she is offering her own diagnosis of 22 year-old Shane Clancy.

Does Casey have samples of Shane's blood or a frozen urine sample? Maybe Casey has a strand of hair and has ran a series of DNA tests that show Clancy had a "psychiatric illness"?

How can Casey, who has in the past claimed antidepressants do not cause suicide [Video below] diagnose a dead person?

Here's one way of looking at it.

Patricia Casey has been chosen by God to work his miracles. She can see what others can't see because God has given her this special power... in fact Casey doesn't even need to see those sickened by mental illness, she has a gift [given to her by God] that allows her to find diseases in dead people that previous professionals missed. Clancy was seen by three separate doctors prior to his death. None of them diagnosed him with a psychiatric illness...then again, they were not chosen by God to perform the miracles that Casey can.

Then again, even Satan can induce miracles [Check out the Book of Revelation for proof of this]

Today, and even in 2009, we have pharmaceutical companies who manufacture powerful SSRi type medications, openly admit that patients taking their drugs [particularly those up to the age of 25] have to be monitored as suicidal thoughts are known to be caused by the medication. Even drug regulators around the world have had to concede this one simple fact. Casey, however, does not acknowledge this.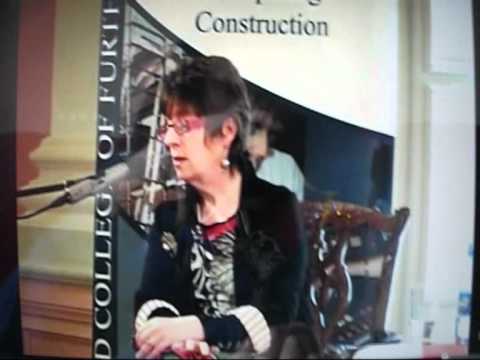 Here's another way of looking at it.

Patricia Casey is wrong. Patricia Casey is burying her head in the sand. Patricia Casey likes the attention. Patricia Casey has a conflict of interest where the drug citalopram is concerned. [See here and here] Patricia Casey has a mental illness [Delusional disorder] whereby she cannot tell what is real from what is imagined.

So, has she been chosen by God to perform psychiatric assessments on dead kids or does she, herself, have some kind of mental disorder?

The TV3 special runs tomorrow evening. Sadly, due to contractual reasons, people outside of Ireland will not be able to see this. That shouldn't stop us from giving an opinion though. I mean, Casey can give opinions about dead kids she never once saw...so why can't we?

I have chosen my words carefully in this blog post. Casey, you see, has a habit of setting her lawyers on people who disagree with her. Case in point being the mother of Shane Clancy, Leonie Fennell.

Back in 2011 Casey took umbrage to a post that appeared on the Leonie Fennell blog. Casey's law team, Brophy Solicitor's from Dublin, sent Fennell a letter, the crux of which claiming that Casey had her reputation "destroyed or attacked" as a result of comments left on Fennell's blog [Letter here]

Fennell replied to Casey's solicitors who, in turn, wrote back to Fennell...


Dear Ms Fennell,
We refer to our letter to you dated 22nd June.
It is extremely disappointing that your reply to this letter consisted of you posting it on your blog along with the comment in bold "I will never be bullied, intimidated or silenced by Lundbeck or Professor Casey".
We need to point out to you that when our client first came to us, we advised her that the comments you have now removed from your blog were seriously defamatory and that she would be quite entitled to issue legal proceedings against you. She did not wish to do so because she has enormous sympathy for the tragedy you have suffered.
You have removed the defamatory comments from your blog but you now accuse our client of bullying you and trying to silence you. This is despite the fact that we specifically stated that our client did not want you to remove your blog but only wanted you to remove the defamatory comments you made about her. What part of this constitutes bullying? What part of this constitutes an attempt to silence you? Are you saying that the simple fact that you received a solicitor's letter asking you to remove certain defamatory comments which you subsequently removed, constitutes intimidation?
We must now insist that you remove this sentence from your blog as it is absolutely clear that our client is not trying to bully you or intimidate you or silence you. What she is trying to do is to protect her good name and she will not allow herself to be defamed again. We hope you will accept that the allegation that our client is a bully and that she is intimidating you and trying to silence you is both wrong and extremely damaging for her.
We have strongly advised our client that she should issue proceedings to prevent this repetitive defamation but once again our client has said that she does not wish to do so given the background to this case but she absolutely insists that you remove the defamatory comments that are appearing on the website at the moment and confirm that you will not repeat any defamation in the future.
Yours faithfully,
BROPHY SOLICITORS

As an outsider looking in it looks to me like Casey will never accept that antidepressants can cause suicide, it also seems apparent, to me at least, that Casey's beliefs about Shane Clancy's state of mind on that fateful night back in 2009 had nothing to do with the medication he was taking, despite overwhelming evidence from drug-makers and drug regulators that oppose her belief.

So, I'm throwing out three questions for Casey and for readers of this blog.

1. Has Patricia Casey been chosen by God to perform miracles through him?

2. Can Patrica Casey prove that Shane Clancy had a psychiatric illness?

3. Does Patricia Casey have some sort of delusional disorder?


TV3's "A Search for Justice – Death in Bray" will feature interviews with Jennifer Hannigan, Seb's parents Nuala and Jay Creane, Seb's brother Dylan and his girlfriend Laura Mackey as well as Shane Clancy's mother Leonie Fennell.

Judging by the media reports and TV critics it looks as though the documentary may portray Shane Clancy as nothing but a murderer. This saddens me a great deal because research and personal experience [6 years on Seroxat] has shown me that these drugs can turn even the most gentle, placid of people into monsters.

My condolences are offered to all of those concerned in this tragic series of events.


Bob Fiddaman.






Scenario:
Ashley is worried about her up and coming school exams.
1977 -
Ashley's school offer her extra curricular activities after school and a one-to-one with her tutor to help with her homework.
2013 -
Ashley is refferred to a pediatric psychiatrist by her school counsellor. Ashley is prescribed Zoloft to help with her exam jitters. Ashley kills herself by overdose in 2014.
Scenario:
Bruce is having difficulty understanding his teachers in the classroom, this makes Bruce irritable.
1977 -
School officials meet with his parents and suggest they move Bruce to a special school for slow learners. They agree and Bruce, with the assistance of highly trained tutors, is able to catch up and is returned to his school two years later.
2013 -
Bruce is sent to a pediatric psychiatrist who diagnoses him with autism. Bruce is prescribed Risperdal to treat his brain disease. Bruce, at the age of 14, develops breasts as a result of the side effects of Risperdal. Bruce is bullied at school and, in 2014 stabs himself through the heart with a kitchen knife.
Scenario:
Johnny and Mark get into a fist fight after school.
1977 -
Crowd gathers. Mark wins. Billy and Mark shake hands and end up being friends again.
2013 -
Police are called, SWAT team arrives and arrest Billy and Mark. They are charged with assault, expelled from school and sent for an evaluation to be given by a pediatric psychiatrist. Billy and Mark are prescribed Abilify to treat their brain disease and put into foster care.
Scenario:
Michael won't sit still in class, disrupts other students.
1977 -
Michael is sent to the Headmaster's office and given the cane. He returns to class, sits still and does not disrupt class again.
2013 -
Michael is given huge doses of Ritalin by his pediatric psychiatrist as he has been diagnosed with a brain disease [ADHD] His school gets extra provincial funding because Michael has a disability. In 2014 Michael hangs himself.
Scenario:
Bob breaks a window in his neighbour's car and his Dad grounds him for a month.
1977 -
Bob is more careful next time, he grows up normal, goes to college, and becomes a successful businessman.
2013 -
Bob's dad is arrested for child abuse. Bob is removed to foster care and joins a gang. A pediatric psychiatrist tells Bob's sister that she must have been abused as a child as well, reluctantly she agrees. Her dad is sent to prison. The pediatric psychiatrist has an affair with Bob's mom.
Scenario:
Johnny falls in the playground and scrapes his knee. His teacher, Ann, finds him crying, and gives him a hug to comfort him.
1977 -
Johnny soon feels better and goes back to playing.
2013 -
Ann is accused of being a sexual predator and loses her job. She faces three years in prison. Johnny is sent to a pediatric psychiatrist and told that he has a disease in his brain [PTSD]. Johnny is prescribed Paxil, diazepam and mirtazapine. In 2014 Johnny kills himself by jumping from a 15 story office block.
Real-life situation:
Justina is diagnosed with a muscle-wasting disorder. She is treated with the relevant medication and is getting on with her life as best as she possibly can. She develops the flu and is sent to hospital for treatment.
1977 -
Doctor's at the hospital tell Justina's parents that the flu will subside with plenty of rest and to make sure she does not dehydrate.
2013 -
Justina is assessed by a psychologist and told that she does not have a muscle-wasting disorder, in fact, she has a disease of the brain. Justina is removed from her parents and put into a psychiatric unit. Her parents are told that they may be charged with child abuse. Justina is kept from her parents and her condition deteriorates over the next 12 months.
The above is best summed up in this short video from the CCHR...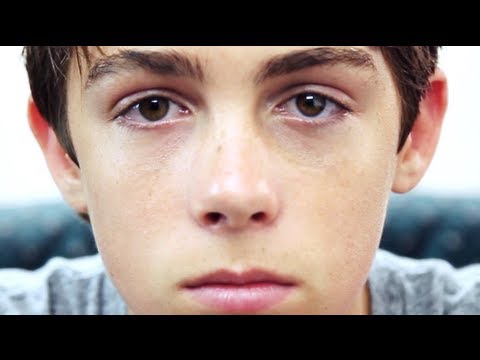 Bob Fiddaman
A video circulating on the majority of social networks shows Justina's father, Lou, speaking out regarding the abhorrent treatment of his daughter.
The video, which has been made available as a download via dropbox, can be downloaded
here
.
I urge readers to tweet this to the Boston Children's Hospital corporate sponsors [fig1]
Fig 1
The whole Justina Pelltier saga has been highlighted by many activists, it's opened a few eyes to those who took it at face value that the field of psychiatry and mental health workers actually know what they are doing - truth is, the whole field of pediatric psychiatry is one that needs to be seriously looked at.
Justina Pelltier is one of many thousands of children across the world who has been diagnosed with a mental illness that just not exist. The irony of this story is that these apparent mental health specialists have completely ignored Justina's real illness and even suggested that her illness does not exist. On this basis they have diagnosed a 15 year-old girl with a mental disorder, a mental disorder created by idiotic imbeciles who have co-authored one of the biggest scams of modern day history...namely, the Diagnostic Statistical Manual of Mental Disorders [DSM], a manual designed to entrap children like Justina Pelltier.
In the video Lou speaks of his daughter Justina...
"She is my hero and she needs to be a hero for every child and family in this country."
Speaking of a proposed new law Lou added...
"This law will state, very clearly, if you have a medical diagnosis and some hospital, doctor, psychologist, wants to come along and says what you have is not medical, it's up here [Lou points to head] that doctor, that psychologist will then lose their licence and go to jail."
Lou goes into detail of what happened to his daughter and how she has been kept away from the family home for 13 long months.
The 33 minute video is below. Please disseminate as far and wide as you can.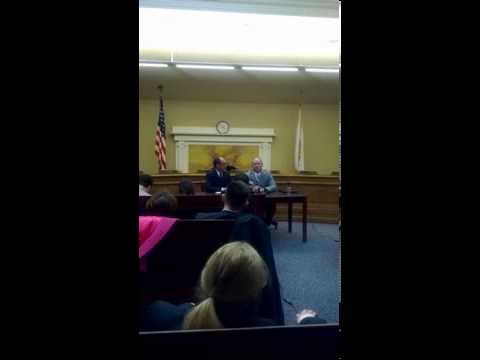 Here's other children, babies and adults who never beat the system.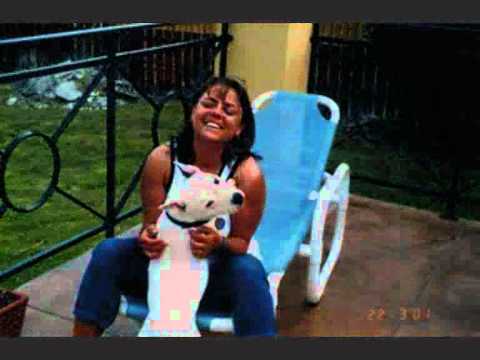 Bob Fiddaman
Back Stories
Boston Children's Hospital - A Prison For Children
Justina Pelletier: A Pawn in a Psychiatric Game of Chess
Marriott Hotels and the Case of Justina Pelletier
Car Trouble (Justina Pelletier)
Justina's Parents Still Fighting
"There's no argument that she was doing better under their [parents] care than under the care of the government" - Rev Patrick Mahoney
The saga continues.
With all the public outrage surrounding the case of Justina Pelletier one would have thought that the moronic white-coated buffoons, who diagnosed her with somatoform disorder, would have swallowed their pride and admitted they were wrong... and then released Justina back to her parents. That would seem the most logical thing to do, right?
Well, the words 'logic' and 'psychiatry' just do not bode well together.
Take a good look at the picture above. On the left is a photo taken of Justina in December 2012. During this time she had been diagnosed with mitochondrial disease, a disease that she was being treated for.

The photo on the right was taken last month. This after Boston Children's Hospital had disagreed with her diagnosis of mitochondrial disease and claimed she had somatoform disorder, which they claim is a recognised mental illness.
It doesn't take Einstein to work out which treatment was working better for Justina.
Her parents have, for the past 13 months, had their hands tied, having a gag order placed upon them that, should they break, they could be heavily fined or sent to prison.
Thankfully, the gag order has now been lifted and Justina's father, Lou, has spoken publicly for the first time. [legally]
"I will not stop until this nonsense comes to an end," Pelletier told WBZ-TV's Ken MacLeod. "DCF takes control of somebody and you just fall into this deep rabbit hole and there's no way out."
Lou also features in a special WGBH News report [video below] and speaks frankly about how Justina was treated successfully at Tufts Medical Center for her mitochondrial disease before Boston Children's Hospital became involved.
"A young neurologist comes along and says there's no such thing as mitochondrial disease and that was the beginning of the nightmare"
Marriott Hotels, who are one of the Boston Children's Hospital main principle sponsors, seemed to be coming out in support of Justina last week when they tweeted the following message to me [fig 1]
fig 1
Sadly, it would appear that Marriott have now chosen to remain quiet. This particular stance astounds me given that last year Stephen Marriott, whose father presided over the Marriott International business empire, died at age 54 through complications from mitochondrial disease, the very same disease Justina Pelletier had been diagnosed with. The very same disease that those involved within the mental health system are claiming Justina does not have and does not exist.

Marriott should really step up to the plate here. In essence, the very same hospital they financially support are saying that Stephen Marriott did not have mitochondrial disease because it simply does not exist.
"A young neurologist comes along and says there's no such thing as mitochondrial disease and that was the beginning of the nightmare" - Lou Pelletier
Marriott have been busy, it seems. But not in the way that one would expect them to be.

They will, of course, be concerned about their image and association with Boston Children's Hospital. This is apparent in the image below. It was taken from the statistics of my blog and shows the Marriott Corporation using the search term "boston children's hospital + marriott + justina"
You see, it's all about image and Marriott are probably looking at protecting theirs rather than really looking into the abhorrent treatment of Justina Pelletier by the very same hospital they support... the very same hospital who, according to Justina's father, have staff that don't believe that mitochondrial disease exists. That's quite a slur on Stephen Marriott, don't you think?
Here's the special WGBH News report.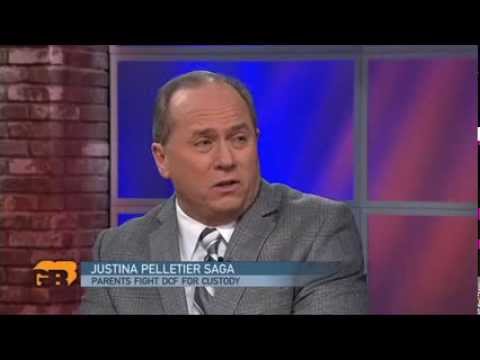 Bob Fiddaman
If you choose to tweet this story then please accompany it with the hashtag #FreeJustina
Back Stories
Boston Children's Hospital - A Prison For Children
Justina Pelletier: A Pawn in a Psychiatric Game of Chess
Marriott Hotels and the Case of Justina Pelletier
Car Trouble (Justina Pelletier)
Last week it emerged that Justina Pelletier had been taken [by force] from her parents and put into care. Back stories
here
,
here
and
here
.
Justina's case has hit the newswires globally, her case has even been reported in British newspapers.
Justina, is one of many...
Last night I was alerted to a video that shows that Justina's case is just the tip of the iceberg. The video, entitled,
Hearts On The Ground
, can be seen in its entirety below. Every parent should watch it regardless of the age of your children.
While watching the video bear this in mind...
Every year, the Department of Social Services of South Dakota removes about 750 Lakota children from their families. [1]
While Lakota children make up only 13% of the child population of South Dakota, nearly 60% of the children in foster care are Lakota. [2]
Hearts on the Ground focuses on Native American families being ripped apart by the Department of Social Services of South Dakota who have, for one reason or another, removed children from the family home. This despite laws in place designed to protect Native Americans. Laws that the Department of Social Services of South Dakota have blatantly ignored.
According to the Indian child welfare act (ICWA) passed by Congress in 1978, Native American children are legally required to be placed with relatives or tribal members. [3]
A Native American child cannot be placed in non-native foster care facilities unless there are no relatives, tribal members or members of other tribes willing to take the child. [4]
In other words, the actions of the Department of Social Services of South Dakota is in complete violation of the Indian Child Welfare Act...yet they are allowed to get away with it.
Not only are kids taken away from their Native American surroundings, many of them are put into foster care homes and psychiatric units where they are prescribed medication without their parents consent. [5]
The video highlights just how these families are being torn apart by these white-coated morons who claim they have a unique ability that sets them apart from your average human-being. These knuckleheads can see things going on inside a child's brain that no other person...or man-made machine for that matter, can see.
Here's just a snippet of the transcript...
ZANE:
They were giving me these uh drugs like you know Prozac and two other ones I didn't know the names of, which scared me because I didn't even know what I was taking, and they just basically said, "Take this," and if you didn't take it they would physically restrain me and throw me in my room and not let me out you know for an extended period of time, until I wanted to take the meditation.
Zane was only twelve years old when he was placed in the Canyon Hills Psychiatric Facility and forced to take psychiatric drugs.
ZANE:
I don't remember any doctor you know sitting down saying this is what you're taking, or anything they just kind of conveniently come up to me and said this is the new court ordered medication you have to take because of such and such whatever, you know behavioral report or whatever and they'd be like this is what you're taking now. I didn't see a doctor I didn't have consent, my mom didn't have consent. they basically just said you take this or you're in trouble.
Now here's the video. If, after watching, you feel compelled enough to do something about this, then a petition, Free the Lakota Children, can be signed
here
. If you are outside the US then there's a petition to sign
here
.
Let's put a stop to this utter madness.
Bob Fiddaman
[1]
Administration for Children and Families, Child Welfare Outcome Report 2008-2011, page 311
[2]
Administration for Children and Families, Child Welfare Outcome Report 2008-2011, page 310
[3]
The Indian Child Welfare Act of 1978
[4]
United States Code Title 25 - Indians Chapter 21 - Indian Child Welfare
[5]
Internal Document
More Recent Articles
---
Click here to safely unsubscribe from "SEROXAT SUFFERERS - STAND UP AND BE COUNTED." Click here to view mailing archives, here to change your preferences, or here to subscribe • Privacy