Daily reports from the trial on the Fiddaman blog.
Bob Fiddaman.
The latest in the on-going Paxil induced suicide trial from Chicago.
Despite being told by the Judge to not overwhelm the jury with evidence, GSK have submitted page after page of evidence that it wishes to present to the jury, much of which is hearsay and irrelevant. One document is almost 600 pages in length!
Despite being told by the Judge that the jury don't need to know that Stewart Dolin took a generic version of Paxil, GSK have thrown their toys out of the pram and made demands that the jury should know (Boo-hoo)
GSK have, in Dolin vs GSK, filed endless amounts of motions, 90% of which have been denied by the Judge.
GSK have also targeted the experts for Dolin, in particular, David Healy, who they depositioned for almost ten hours, nine of which were questions about his private and personal life and not about the science (data), of which he has been called to provide evidence.
GSK have also filed countless subpoenas requesting that the widow of Stewart Dolin provide them with cell phone records from her personal phone and that of her late husband's, Stewart.
GSK have also shown private medical notes of Stewart to his children.
The latest?
Well, now it seems GSK are crying that they don't have enough time to prepare to defend the allegations brought against them by Stewart's widow, Wendy. Law360 are reporting that GSK, via their highly paid attorneys, are now, in a last ditch attempt, trying to make claim that they are not prepared for trial ~ Hey, it's only been, um, like, almost five years since she first filed.
Law 360 writes...
An amended complaint filed by Wendy Dolin, the wife of late Reed Smith partner Stewart Dolin, last week brings new allegations to the fore that GSK intentionally did not warn consumers of Paxil that the antidepressant could increase suicidal thoughts and behavior — at least according to GSK's motion Thursday to do away with the claims.
GSK said that it is unprepared to defend against accusations of willful and wanton conduct at a trial set to begin March 14 and that Wendy Dolin's attorneys should not be allowed to press the claims.
"Specifically, GSK has had no opportunity to investigate or tailor its defense to these late claims which plaintiff filed, without any explanation for the undue delay; nearly five years after this case commenced; almost two years after the close of discovery; and after the court considered and ruled on multiple dispositive motions and motions in limine," the company argued.
The amended complaint charges GSK of "wanton and willful conduct" with regard to them intentionally not warning consumers of Paxil that the antidepressant could increase suicidal thoughts and behavior.
GSK are claiming that Stewart Dolin contributed to his own death - they have previously tried every trick in the book to make it appear as if Paxil had nothing to do with his Paxil induced akathisia (which is a precursor to suicide thoughts and completion)
This from Law360...
Dolin's attorney R. Brent Wisner of Baum Hedlund Aristei & Goldman PC told Law360 on Friday that it was untrue that GSK is not prepared to defend against the accusations. He said the latest complaint was a standard pretrial effort, approved of by the judge, to "clean up" the complaint by clarifying allegations that had already been submitted to the court.
He added that Illinois law allows plaintiffs to allege two kinds of negligence, both standard failure to fulfill a duty and willful and wanton conduct. If the court finds that GSK intentionally hid negative side effects from Stewart Dolin and other Paxil patients, then the company cannot mitigate damages by alleging that the late Dolin contributed to his own death.
So, it appears that Dolin's allegations were initially approved of by the Judge and that GSK are, once again, stalling the wheels of justice - I wrote my thoughts on this
here
.
The eagerly awaited trial commences next month (March 14) in Chicago. It will be interesting to see if GSK decide to make an offer of a settlement in this case. In 2001, after defending it's drug Paxil in the implcation that it induced the homicide and suicide of Donald Schell, the jury were asked one simple question, to which they replied "Yes". (See Fig 1)
Fig 1.
If that isn't wanton and willful conduct then I don't know what is, do you?
This is for GSK and their suits. It's a 'looped' version as it seems GSK are in the habit of wishing to extend time, when their own seems to be running out.
Enjoy, Todd.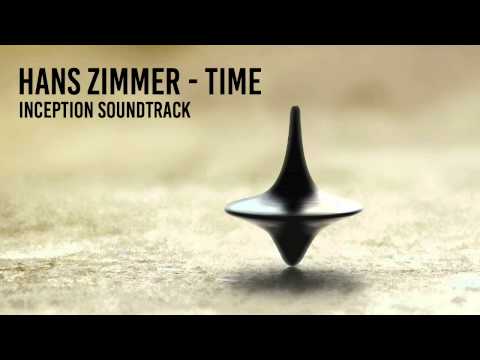 Dolin is represented by BAUM HEDLUND ARISTEI & GOLDMAN, P.C. and RAPOPORT LAW OFFICES, P.C.
GSK is represented by KING & SPALDING LLP and DENTONS LLP.


Bob Fiddaman.
Dolin back stories.
I've mulled over this for a week or so. I've been doing some travelling and taking a break from all things GSK - It's always a good idea to try and wipe the stench of GSK from oneself, particularly after many years of writing about their abhorrent behaviour.
The following is a case that I'm familiar with as I have wrote about it numerous times on this blog. This particular Paxil induced suicide trial has been dragging on for a number of years. GSK have argued that Stewart Dolin took a generic version of Paxil made by a different company, therefore they are not responsible/liable for any injuries caused by the said drug. The judge told them that the generic version side effects, marketed by Mylan, was, indeed, still their (GSK's) drug (in essence) because evidence provided shows that they knew about the adult suicide link in taking Paxil and failed to warn the generic manufacturers about this link. In turn, the judge told the widow of Stewart Dolin, Wendy, that if she was to file a lawsuit then it should be against GSK and not Mylan.
After many years of targeting the Dolin family, GSK's attorneys then targeted the expert witnesses for Dolin. Now, it appears that the initial ruling (Mylan are not responsible) which was ruled over two years ago, is the basis for GSK's latest argument.
According to the legal subscription based website,
Law 360
, GSK now want the jury to know that Stewart Dolin took a product marketed by another pharmaceutical company and that they (GSK) made no profit from the sale of this particular generic version.
Okay,
Here's my take.
GSK want the jury to know that Stewart didn't take their drug, he took Mylan's.
The Judge has previously ruled that they (GSK) are still responsible for any updates on the labelling and that that information be relayed to all the generic labels too.
So, he basically told them, your drug, your responsibility to inform the generic manufacturers.
These are my thoughts - I have no legal background.
GSK want the jury to know that Stewart took a product that was not manufactured by them, ergo, they made no profit from it.
This will, supposedly, put an element of doubt in some of the jury members.
Secondly, if the Judge does a u-turn and allows GSK to inform the jury that Stewart took a Mylan product then they (GSK) could possibly make Stewart's widow (Wendy) a settlement offer...but a much lower one because they will argue, it wasn't our drug. They want this evidence submitted to the jury for these two reaons.
1
. To put doubt in the jurors minds.
2.
To offer a settlement much lower than a settlement would be had Stewart had taken their own brand.
It's kind of like a last ditch attempt at saving money.
They also want to blindside the jury with documents that are either irrelevant or hearsay, some of these documents will see that evidence supporting Dolin's claim (incriminating evidence) will have been omitted - so, they wish to provide cherry-picked documents to the jury in pretty much in the same way that they cherry-pick clinical trials regarding Paxil.
Some of the documents they wish to provide to the jury are excessively large - the judge has already ruled that they can't do this but they still wish to ignore this ruling. One of the documents, for example, is almost 600 pages in length! - This is not because they feel the apparent evidence contained within is strong enough for the jury to rule in their favour, it's simply page after page of nonsense designed to confuse the jury. When you get a confused jury, you get certain members of that jury who will get pissed off, bored and will just want an end to it all - ergo, the debating of jury members (deliberation) will see certain jury members not willing to speak up or offer opinion because, well, because they will just be totally confused by it all. So, being confused, bored and pissed off, jurors are more than likely to "go with the flow" - GSK will be hoping that the "flow" is running their way.
They know they are pissing off the judge but, as I say, it's a last ditch attempt at saving a couple or so million dollars. It's incredible when you think that GSK have already paid millions of dollars to their legal team that they are trying to penny-pinch here. They really have nothing to lose by opposing any ruling by the judge in this case - they know, pretty much, that they cannot win so they are trying desperately to reduce the amount they will have to pay - it's a huge risk because every attorney should know that you never piss off a judge - it is, seemingly, a risk that GSK are willing to take. When all else fails, throw in the kitchen sink.
Anyway, these are my thoughts and, as I said, I am not an attorney. I have, however, read a lot of John Grisham :-) - I could be way off the mark - it could just boil down to the fact that GSK are a walking, talking sociopath and it would be a fruitless exercise to try and get inside the mind of one of those, right? Let's face it, they've never once apologised for putting children and adolescents at risk of suicide with Paxil so why would they be overly concerned about an adult?
Dolin is represented by BAUM HEDLUND ARISTEI & GOLDMAN, P.C. and RAPOPORT LAW OFFICES, P.C.
GSK is represented by KING & SPALDING LLP and DENTONS LLP.
Bob Fiddaman.
Dolin back stories.
Nothing new here but this astounding story is in the news once again.
The revelation first aired some years ago in a Paxil birth defect trial (
Kilker Vs GSK
).
During the trial, the jury saw an exhibit showing minutes from a teleconference for a Paxil project team meeting. Page eight of the minutes stated:
"It has already been discovered that raw data from four of the original Ferrosan sponsored toxicology studies conducted at Huntingdon Life Sciences were destroyed by HLS in 1993."
Now, it appears, Glaxo don't want this information rehashed in a current Paxil birth defect trial from the state of Ohio where it is alleged that Kathryn Kiker, after taking the Paxil while pregnant, gave birth to her child, who was born with a ventricular septal defect, a serious heart problem.
Glaxo, as in many cases where they wish to keep the jury misinformed, have claimed that evidence that lab notebooks from 1979 animal studies were destroyed in 1993 should not be heard by the jury, they cite that the claim
"grossly distorts the regulatory practices in place at the time"
and is
"a manufactured controversy"
likely to make jurors assume malfeasance.
Glaxo have filed many motions in this current Paxil birth defects case. They don't wish for the jury to see the 2012 plea agreement, in which Glaxo were find a record-breaking $3billion.
I'm surprised that GlaxoSmithKline continue down this road. They have done the same in the current adult Paxil suicide case of
Stewart Dolin
, ie; they don't want jury members to know anything about their abhorrent history of witholding evidence that shows that Paxil increases the risk of suicidal thinking and completion in both adults and children who take it.
What I find mind-boggling here is that GSK carried out a series of animal studies in animals, those studies, if supportive of their claim that Paxil is safe during pregnancy, would, for them at least, be worth their weight in gold. However, the studies did not show this so what did Glaxo do, well, it appears that they gave the go-ahead for the studies to be destroyed and kept away from public scrutiny. When being faced with a layperson jury hearing this information they claim that, um, it's irrelevant.
I'd just love to know what planet GSK and its defence attorneys are on, wouldn't you?
In any event, the judge heard their motions and denied them, leaving the door open for the jury to deliberate and discuss why Glaxo would not want animal studies in Paxil to be seen, furthermore why they stood by and allowed them to be destroyed.
The case is set to go to trial later next month.
Kiker is represented by Benjamin Anderson of Anderson Law Offices LLC and Bryan Aylstock, James Barger, Bobby Bradford, Roger Cameron and R. Jason Richards of Aylstock Witkin Kreis & Overholtz.
GSK is represented by Andrew Bayman, Halli Cohn and Meredith Redwine of King & Spalding LLP and William Darrell Kloss Jr., Adam Rusnak and Jessica Goldman of Vorys Sater Seymour & Pease LLP.
Bob Fiddaman
.
Related stories.
Ryan, Glaxo's Non-Viable Fetus - Part I
Ryan, Glaxo's Non-Viable Fetus - Part II - The Twists
Continuing with the Q&A's from people that have played a role in my life for the past ten years or so that I've been writing this blog...
I've covered many stories of antidepressant induced suicide on this blog, each of them as heartbreaking as the next, each of them ignored by the medicines regulators, healthcare professionals and pharmaceutical industry.
If a drug can induce thoughts of self harm and suicide then we can be safe to assume that this can also put others in danger.
In 2012 this assumption became a reality and, it appears, nobody wants to either talk about it or hold anyone accountable for it. It's one of them cases where authorities have just shrugged their shoulders, in effect, pissing on the graves of those who perished.
Olga Leclercq's daughter, Eline (Pictured), was one of the 22 children who died when, for reasons (apparently) unknown, Geert Michiels (34) drove a bus into a tunnel wall in Sierre, Switzerland. (Back stories at the foot of this Q&A)
Eline (11)
It's been established that Michiels was withdrawing from Seroxat (Paxil) at the time of the crash, he had missed his dose on the day of the crash. It's also been established that Michiels deliberately drove the bus into a wall - a prior investigtion found that there were no mechanical problems with the bus and, more importantly, showed that at no point did Michiels apply the brakes of the bus.
I met Olga in London last year - what does one say to a mother who has lost a child in such horrific circumstances? I've wrote about the Sierre bus crash on numerous occasions on this blog, I've even corresponded with both the MHRA and the EMA (Medicines regulators) who have basically told me they are not interested and will not be carrying out their own investigations into this Seroxat related homicide.
Olga, along with other parents, are not letting go - why would they after the 'official investigation' was deemed to be "inconclusive"?
All of those involved in this investigation have, seemingly, ignored the most obvious cause, namely GlaxoSmithKline's Seroxat - we see coroners, globally, do the same at inquests, not only where Seroxat has been implicated, but other SSRIs too.
This needs to change and people like Olga are at the forefront of that change.
Here is my Q&A with Olga Leclercq.
--
Name: Olga Leclercq
Age: 44
Location: Lommel Belgium
Q: Olga, this may be a difficult question, so forgive me if it's painful for you. What is your fondest memory of Eline?
A: That is a difficult question because I have so many fondest memories of her. Eline was a very social girl, who loved to dance. She loved doing things together, it didn't really matter what, walking the dog, cooking, watching a movie. She often had play dates with the girls in her class, most of them died in the crash as well. She often made cute notes or drawings which she would hide everywhere in the house for us to find. I miss finding those notes and drawings, I am so glad we kept them all.
Q: When did you first make the connection that the bus driver's use of Seroxat could have been linked to him deliberately crashing the bus?
A: Given the trajectory, we knew at a very early stage that this could not have been an accident, the trajectory is way to difficult for that. I didn't have any experience with antidepressants and when the Swiss authorities confirmed that the driver had Paroxetine in his blood, I started to look for more information.
I never knew these drugs were linked to suicidal ideation and violence. Akathisia was something completely new to me.
We asked the Swiss authorities to investigate a possible link with the Seroxat. They refused to look into this because they claim that only the first weeks are potentially dangerous, the driver was on this medication for 2 years, he was withdrawing at the time of the crash, and in fact had not taken his dosage that day. For the Swiss authorities there is no reason to look into this any further.
Q: Have you at any point corresponded with Seroxat manufacturer, GlaxoSmithKline, with regard to the bus crash or have they ever apologised for the role Seroxat played in Eline's passing?
A: No, I never have. I know one of the attorneys that worked for them before looked at our website, but there has never been any correspondence between us and them. I doubt if they will ever take any responsibility, especially because the Swiss authorities never wanted to investigate and/or confirm a suicide. Officially it's just an accident. The case was simply closed without a solid conclusion. Glaxo never made an attempt to look into this further. They never contacted us or the authorities to see if their drug might have been a cause, directly or indirectly.
Q: If you could ask GSK's Andrew Witty three questions what would they be?
A: 1: Your drug Seroxat has been under discussion for more than two decades, many suicides, murders and family tragedies have been linked to your drug, how can you live with yourself?
2: are you willing to take a therapeutic dosage of Seroxat for two years, and then stop as fast as the bus driver did, by just cutting the pills in half? Could you keep a blog, just to show everyone how safe your drug really is?
3: What was one of your attorneys doing at our website? Did you connect the dots between the crash and your drug even before we did? I assume there must have been some curiosity about the cause of the crash, why didn't you ask the Swiss authorities to investigate further, as we have done?
Q: What do you say to people who believe that antidepressants are safe and effective?
A: Please do your homework before claiming these drugs are safe and effective. Even the drug companies themselves cannot prove their effectiveness, and/or safety.
Q: You have recently received correspondence from the Dutch Prime Minister, Mark Rutte. Can you tell me what that is about?
A: We asked for his help, we asked for the driver's blood sample a couple of times before but the Swiss authorities refused, so we were hoping for the Prime Minister's help in requesting this blood sample again. Maybe the request by the government will have more impact than the endless requests of a bunch of parents.
Q: Why is it important to you that the Swiss uthorities release samples of the bus driver's blood?
A: We would like to have his DNA tested, through his DNA we can see if his body was able to break down his medication properly. Many people miss a certain enzyme (cytochrome P450) which means that they get toxic levels of the medication in their system. In other words: we could see if the medication was very likely to cause this crash.
Q: Can you tell me more about the Independent Forensic Services in Hulshorst, Netherlands?
A: We turned to them for help. It was a bit more than a year after the crash and we knew that the Investigation by the Swiss authorities were not going to give us any answers about the cause of the crash, all our requests (like a reconstruction) were denied. We were very happy that IFS wanted to take a close look at our case, they did the reconstruction with the help of Eugene Liscio, a forensic 3D expert. It confirmed our fears, it was a deliberate act. The report of the reconstruction and also the other findings were sent to the Swiss procureur. But this also has been ignored.
Q: Have you ever considered writing a book about your journey?
A: No, it would have been a good thing to do, because now I notice that I'm forgetting things. But I've never been keen on writing unlike my daughter Eline, who loved to write stories. My thoughts race from one subject to another, and I don't have the patience to sit down and write. I wish I had.
Q: Tell me about the Foundation Busramp Sierre website.
A: We started this foundation to give background information about the crash and hopefully get some support in what we do and why. Especially in Belgium there is a "let it rest" attitude, and that is something I simply cannot do.
Q: Finally Olga, some personal questions...
1. What book are you currently reading?
A: Dr Peter Breggin: Medication Madness. The next one waiting on the shelf is Robert Whitaker, the anatomy of an epidemic and your book of course!
2. What was the last CD you listened to (in full)?
A: I mostly listen to the radio, but I have a toddler who loves "Jip en Janneke" that is the cd I even hear in my sleep 😉 I hear that one in full a couple of times a week.
3. What is the best movie you have seen this year?
4. What country would you most like to visit?
A: I would love to go to back to Indonesia.
We went there with the kids, 7 years ago. We travelled around for a month, I would love to do that again.
5. If you had the choice of being either a defence or prosecution lawyer, which would you choose and why?
A: Can I choose both? I would like to stand up for everyone who had to deal with a crappy investigation. Sometimes as a defence lawyer to help wrongfully convicted but also as a proscecution Lawyer to help families like us who are basically standing with their backs against the wall.
Bob Fiddaman.
Foundation Website
Book
Back Stories.
Did Seroxat Trigger the Fatal Sierre 2012 Bus Crash?
Sierre Bus Crash Revisited
For the Sake of the Children ~ Act Now!
Did the Sierre Bus Driver Have a Pre-Disposition to Seroxat?
More Recent Articles