After the success of the first two BBC Panorama documentaries highlighting the dangers of Seroxat (
Part 1
,
Part 2
), investigative reporter/journalist, Shelley Jofre, turned the spotlight on to the people that are supposed to protect the British public from unsafe drugs, namely, the MHRA.
This third installment,
Taken on Trust
, highlights the total incompetence of the British drug regulator. They had previously declined to be interviewed for the first two Seroxat documentaries - judging by the performance of MHRA spokesperson, Alasdair Breckenridge (above), they are probably glad that they did. Breckenridge, incidentally, was GlaxoSmithKline's Scientific Adviser and former head of the MHRA. At the time of
Taken on Trust
, Breckenridge was merely steering the ship and waiting for the appointment of Kent Woods to take over as CEO of the MHRA.
I met with Woods in 2008
. Ideas were discussed... then locked away. That meeting is featured in my book,
The evidence, however, is clear, the Seroxat scandal
(
Amazon
)
This third installment is groundbreaking and is a must-watch. It's embarrassing for the MHRA too.
To date, the MHRA, whose current CEO, Ian Hudson, is former World Safety Officer for GlaxoSmithKline, have sat back and shrugged their shoulders at complaints from patients who have struggled to come off Seroxat. They have offered no solution to patients being addicted to Seroxat, in fact the only solution they seem to offer is the bog-standard line that Seroxat isn't addictive and cannot cause suicide in adults, ironically it's a line used by GlaxoSmithKline too.
The MHRA are funded by the pharmaceutical industry. Make of that what you will.
Here's
Taken On Trust
.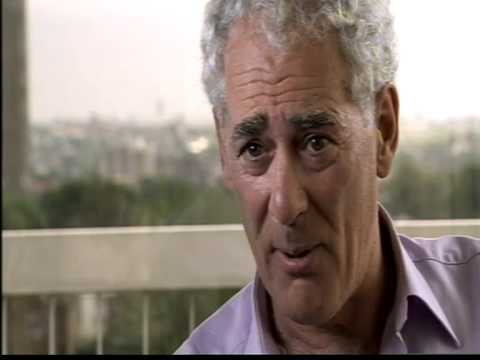 Bob Fiddaman.
I'd not long finished writing my book, it's original title,
"Seroxat Sufferers"
, didn't sit right with me...and then it came to me, in a flash. I was laying in bed, my four-legged companion, Benn, as always, by my side. That's when I heard the voice, a voice that had, if I'm being honest, haunted me for sometime.
"The evidence, however, is clear."
There's the title of the book right there, I thought.
I jumped out of bed, fired up the computer and brought up the manuscript. I deleted the title and replaced it with,
"The evidence, however, is clear, the Seroxat scandal."
- A book was born and the title was a two fingered salute to the person who coined the phrase.
It's fair to say that I'm not particularly fond of the former European Medical Director of GlaxoSmithKline, Alistair Benbow, but I can, at the very least, thank him for giving me the title of my book.
You see, it was Benbow who uttered that infamous line.
"The evidence, however, is clear, these medicines are not linked with suicide, these medicines are not linked with an increased rate of self harm."
He, during his 10 year tenure at GSK, became the spokesperson for Seroxat in the UK. His appearance on BBC TV's Panorama shows were, if you had experienced the addictive qualities of Seroxat, annoying to say the least.
The first Panorama documentary regarding Seroxat first aired in 2002.
The Secrets of Seroxat
was, in the main, about the withdrawal problem that patients were enduring, it also featured the story of Don Schell, the 60 year-old who, after taking just two Seroxat tablets (called Paxil in the US) killed his wife, Rita Schell, 55. their daughter, Deborah Tobin, 31, and Alyssa Tobin, 9 months.
The Jury in that trial blamed Seroxat as the cause of Schell's induced psychosis and subsequent slaying of his family members. Schell took his own life after killing them.
The Secrets of Seroxat
hit a nerve with the British public. The feedback was unprecedented with thousands of people contacting the programme.
Many of the e-mails and phone calls sent in from Panorama viewers after the first installment said they showed signs of violence, addiction, self-harm and suicide.
If, you have not watched the first of the Panorama programmes then watching the second may be confusing.
Both of them are now available.
There were four in all. Ill be uploading the last two shortly.
Shelley Jofre is the investigative journalist and her grilling of Benbow in these first two installments is a sight to behold.
Without further ado, as they say...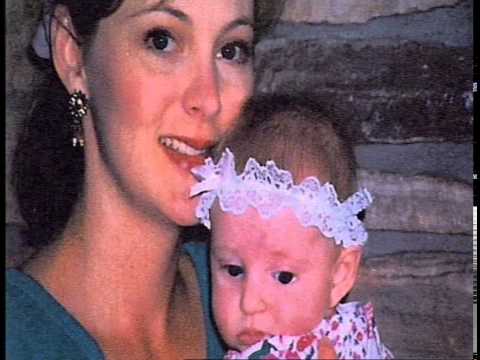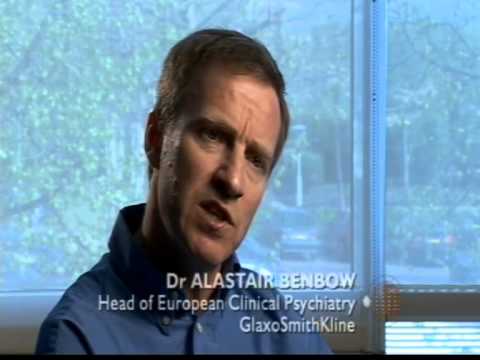 Bob Fiddaman
I now have access to the database that shows exactly how many Doctors GSK paid in 2014. I'll be writing extensively about this over the coming weeks.
In the meantime, here's a doctor who, it appears, either has some sort of binge eating disorder or has a bad case of worms.
DR. ROGER ABRAHAMS
His specialty is Allopathic & Osteopathic Physicians/Internal Medicine, Pulmonary Disease and he is based, according to the data, at
1265 Pineview Dr, Morgantown, WV 26505-2713
Here's what
GSK
gave him for his food and beverages.
**Note how particularly peckish Dr Abrahams was on May 3**
GlaxoSmithKline Payments
FOOD & BEVERAGE




FOOD & BEVERAGE




FOOD & BEVERAGE




FOOD & BEVERAGE




FOOD & BEVERAGE




FOOD & BEVERAGE




FOOD & BEVERAGE




FOOD & BEVERAGE




FOOD & BEVERAGE




FOOD & BEVERAGE




FOOD & BEVERAGE




FOOD & BEVERAGE




FOOD & BEVERAGE




FOOD & BEVERAGE




FOOD & BEVERAGE




FOOD & BEVERAGE




FOOD & BEVERAGE




FOOD & BEVERAGE




FOOD & BEVERAGE




FOOD & BEVERAGE




FOOD & BEVERAGE




FOOD & BEVERAGE




FOOD & BEVERAGE




FOOD & BEVERAGE




FOOD & BEVERAGE




FOOD & BEVERAGE




FOOD & BEVERAGE




FOOD & BEVERAGE




FOOD & BEVERAGE




FOOD & BEVERAGE
And these were just payments from GSK.
Here's what
AstraZeneca
paid him. He, it appears, really pushed the boat out on May 5, spending a total of $372 on food and beverages. That's a fortnight's groceries to the likes of your average person.
AstraZeneca Payments
Food and Beverage




Food and Beverage



Next we have
Boehringer Ingelheim...


Boehringer Ingelheim Payments
The there was
Forest Pharmaceuticals...


Forest Pharmaceuticals Payments
Just a couple of dining expenses from
Genentech USA, Inc.
Food and Beverage
-
7/30/2014
-
$7.28 and 9/5/2014 - $5.01
Next up,
Meda Pharmaceuticals, Inc.


Meda Pharmaceuticals, Inc Payments
One from
Merck Sharp & Dohme Corporation
Food and Beverage
11/19/2014
-
$15.99
Mylan Specialty L.P.
are next...
Food and Beverage
7/1/2014
-
$17.58 and 7/1/2014 $1.76
Other minor one offs with other pharmaceutical companies, then Teva Pharmaceuticals USA, Inc
Teva Pharmaceuticals USA, Inc Payments
Quite an appetite, I'm sure you'll agree.
Payments to Roger Abrahams didn't end there. He was also paid travel expenses and, as we shall see, for other miscellaneous activities.
TRAVEL & LODGING PAYMENTS
Before the integrity agreement was signed by GlaxoSmithKline in the recent $3 billion whisleblower lawsuit, Glaxo reps would often make payments for travel expenses. Blair Hamrick, who, along with others, blew the whistle on GSK, told me,
"Back in the day, doctors were given the choice on one first class airfare, or could trade in for two coach tickets on these trips. They would always opt for two tickets and bring someone. After we filed they stopped doing that. "
Blair also informed me that,
"There was speculation that a lot of doctors would paddle their expenses, in as much as they would turn in receipts without actually buying anything, to get extra money."
On the subject of food and beverages Blair told me,
"Back when we filed the case, Doctors would always bring spouses or guests. It was like a fully paid vacation. Right after the case was filed, they changed the rules to say that it was Doctors only. I don't know whether they are sticking to the rule or not these days."
This, in no way implies that Dr. Roger Abrahams was doing this. I just thought I'd give the reader some background into what Glaxo reps did and what the doctors, back then, chose to do.
Here's Dr Abraham's travel and lodging expenses.
AstraZeneca Pharmaceuticals LP
Boehringer Ingelheim Pharmaceuticals, Inc.
Travel and Lodging
12/10/14
$1,116.70
GlaxoSmithKline
CONSULTING FEES PAID BY
Boehringer Ingelheim Pharmaceuticals, Inc.
1/28/2014
$150.00
3/2/2014 $682.50
3/26/2014
$1,000.00
3/26/2014
$4,000.00

GlaxoSmithKline
8/18/2014
$300.00
As always, I've saved the best until last.
The following falls under the vague category of...
"Compensation for services other than consulting, including serving as faculty or as a speaker at a venue other than a continuing education program."
Boehringer Ingelheim Pharmaceuticals, Inc. AND **Boehringer Ingelheim Pharma GmbH & Co.KG
GlaxoSmithKline
Over the coming weeks I'll be dissecting the database even more.
I'm now off for a sandwich... paid for by myself.
Bob Fiddaman.
I found getting my head around today's Bloomberg article,
Glaxo Paid Doctors $15 Million Before Promised End to Fees
, pretty difficult.
Admittedly, when it comes to figures or counting backwards I'm no Stephen Hawkin - so, I had to sit with this for a while to try and fathom out just what Glaxo were playing at here.
In 2013, Glaxo chief, Andrew Witty, announced that it was implementing a new global marketing strategy to transform the way it sells and markets drugs to both doctors and patients.
GSK, in 2013, said...
They would be stopping direct payments to physicians who speak about the Company's drugs, or diseases treated by its drugs, to other doctors and healthcare professionals who write or influence prescriptions and ending payments for doctors to attend medical conferences.
The new strategy, according to Andrew Witty, would be implemented globally by 2016.
Back-slaps all around for Witty. What a thoroughly nice chap for showing some ethics. So you would think, right?
What the company statement failed to mention was that this new initiative was actually required as part of a corporate integrity agreement Glaxo made with the US Justice Department.
So, what have Glaxo done to implement this 'new strategy' then?
Well, according to Bloomberg, it would seem that it's been business as usual for Glaxo.
Bloomberg write...
GlaxoSmithKline Plc paid U.S. doctors about $15 million in 2014 to promote and learn about its products, showing little change from the previous year...
The total includes consulting and speaking fees, as well as meals and travel for thousands of doctors. The largest consulting payment $195,000 went to Joseph Goldstein, a professor of biomedical research at the University of Texas Southwestern Medical Center, (above) according to Glaxo's figures.
Bloomberg kindly throw a link up to GSK's website, http://fortherecord.payments.us.gsk.com/ - another website to show how transparent they supposedly are, another attempt at showing the new GSK.
Bizarrely, the Bloomberg link to Glaxo's page returns a 404 Error code. So, what ever was available, isn't now.
So, I guess we are just left with the Bloomberg article.
In 2014, Thomas Yunger, a pulmonologist in Dayton, Ohio, (above) was the highest-paid speaker for Glaxo, with $75,450 in speaking fees and $10,853 for consulting, travel, food and beverage. Yunger couldn't be reached for comment, and Goldstein declined to comment.
Now, I guess technically Glaxo haven't gone back on their promise, they did say that this practice of not paying doctors would be implemented globally by 2016 so, I guess, it remains to be seen if they keep to their word. It does, however, seem a kind of half-arsed way to go about evolving down that ethical route, don't you think?
Make claims you are going to stop being naughty but continue being naughty until the official deadline day of naughtiness comes into view.
Mommy and Johnny at the Supermarket.
Mom: Johnny, put that ice cream back, I don't have enough money to pay for it.
Johnny: But I want it and I'm going to take it.
Mom: If you take it you will be grounded for a week!
**Johnny takes ice cream, looks at his mom and bites into it**
Mom: Right, you are grounded for one week.

**Johnny then steals more ice cream**
Hey, who can blame Johnny? When he gets back from the supermarket he's going to be grounded for a week so why not take more - the punishment will remain the same.
Isn't this exactly what GlaxoSmithKline are currently doing?
Can you imagine, for one minute, if you or I were ordered by a Judge to stop our thieving or face the consequences and, in response to his request we told him that we would stop in three years time?
Would you or I be allowed this luxury?
So, it would appear that Andrew Witty's statement to shareholders in December 2013 was nothing more than a token gesture. Yes, we've been naughty and we will stop that naughtiness soon... but before we do let's just have one more stab at naughtiness.

Naughty, naughty Glaxo.

Take a look at the figures again for 2014. $15 million to promote and learn about its products. including consulting and speaking fees, meals and travel for thousands of doctors. This coming after a company statement in late 2013 stating that they were implementing changes!
Will Johnny refrain from stealing ice cream in 2016?
I doubt it.
Plus ça change, plus c'est la même chose.
Bob Fiddaman.
For those who have been following, Channel 5 have replied for a second time regarding their collaboration with British pharmaceutical giant, GlaxoSmithKline.
Basically, in 2013, Channel 5 agreed to place the GlaxoSmithKline brand, Maxi-Nutrition, in the Big Brother house. It is unknown how much GlaxoSmithKline paid Channel 5 for this.
I wrote to Channel 5 and pointed out Glaxo's recent admittance of guilt in the United States, whereby they admitted to making false and misleading claims about a number of their products.
Initially, Channel 5 seemed unconcerned. See emails
here
.
Channel 5 have now replied for a second time and, as a matter of public interest, I have wrote back to them for a third time.
Here is their reply, followed by mine.
Dear Bob
Thank you for your further e-mails.
The comment to which you make mention was merely intended to make it clear that Channel 5 would not accept advertising or sponsorship for a product about which false or misleading claims were made and was not referring to the past activities of GlaxoSmithKline. Whatever the conduct of the company in the USA in relation to different products, Channel 5 is unaware of any reason which would cause Aquafresh or Maxi-Nutrition products to be undesirable products to be associated with Big Brother.
Channel 5 is a private company and as such is not obliged to comply with Freedom of Information Act (FOI) requests. For further details on the FOI and the organisations to which it applies please visit the following UK Government website:
www.direct.gov.uk/en/Governmentcitizensandrights/Yourrightsandresponsibilities/DG_4003239
Although Viacom is Channel 5's parent company, we do not divulge contact details for individuals within this company. We would suggest visiting the official Viacom website at www.vimn.com in order to find contact details for personnel at this company.
Thank you for your interest in Channel 5.
Yours sincerely
Ian
VIEWER ADVISOR
My reply to the above...
Dear Ian,

Thank you for clarifying matters.

It appears that Channel 5 took into account GlaxoSmithKline's guilty plea of false and misleading claims (fraud) and still accepted their advertising/sponsorship. It also appears, if my judgement is correct, that Channel 5 also took into account the current UK litigation against GlaxoSmithKline, litigation that has been on-going for almost 10 years. Once again, Channel 5 decided to go ahead with accepting GlaxoSmithKline's advertising/sponsorship.

It seems quite remarkable that in 2013, despite the above knowledge, Channel 5 agreed to enter into this deal with GlaxoSmithKline, particularly when, one year later, in 2014, the Advertising Standards Authority (ASA) banned an ad for GlaxoSmithKline's MaxiNutrition brand for exaggerating its health benefits. The ASA ruled that because not all of the MaxiNutrition products contained protein, the ad could be misleading to viewers. - Source.

Although this happened approx one year after Channel 5 struck a deal with GlaxoSmithKline, it highlights that the brand featured in the Big Brother House, to millions of viewers, was a brand that was actually misleading Big Brother viewers.

Do Channel 5 have any plans to inform Big Brother viewers of this and/or do Channel 5 have any future plans to work with GlaxoSmithKline again?

Sincerely,

Bob Fiddaman

Author, researcher.
--
Once again, if Channel 5 reply I will, as a matter of public interest, strive to publish what they send me.
As a side note here, Channel 5 and Viacom, even GlaxoSmithKline, may think that I am acting rather churlish chasing this. Truth of the matter is, I don't really care what they think. Personally, I believe GlaxoSmithKline have got away with far too much over the years, often seen making settlements to mothers who have had to abort fetuses because Paxil harmed their child. Or, in other instances, making settlements to mothers who have endured childbirth only to learn that their child has been born with heart defects or skull defects caused by Paxil. I don't like the way their attorneys turned up **mob-handed at Sara Carlin's inquest either, nor the defence they used regarding her suicide. I don't like the way they claim that people taking their antidepressant do not suffer addiction when it's quite clear that Paxil has caused many thousands to suffer addiction. I'm not particularly fond of their attorneys either - yes, I do understand that everyone is entitled to a defence - problem I have is the individual attorneys who know their client has, in the past, hid important suicide information and withdrawal information from the public. In my eyes, they are just as guilty as GlaxoSmithKline.
To be honest, I'm pissed off with companies such as Channel 5 and Viacom and famous people, many of which the public look up to, Jenson Button (McLaren) and Dame Kelly Holmes, for example, attaching themselves to GlaxoSmithKline without, it seems, caring about Glaxo's past. I'm gobsmacked at the Queen for handing Glaxo's boss a knighthood for 'services rendered to the pharmaceutical industry' - we are talking about the same man who has refused to discuss the Seroxat addiction issue with many patients who, still, struggle to get off the drug his company make. What is it with these people who feel no shame in working alongside or endorsing this pharmaceutical company? Instead of being associated with them they should come out and start asking questions about this company - asking them why they hid the Paxil suicide link in children would be a start. Maybe the likes of Button and Holmes could then ask Glaxo why they paid leading psychiatrists wads of cash to promote the use of Paxil in children when they knew there was an increased risk of suicide if children took this drug. Or is this just about money?
It's high time companies such as Channel 5 and Viacom were put into the spotlight and asked why they would associate themselves with criminals, yup, it's safe to say that GSK are criminals thanks to the plea of guilty by them in the whistleblower lawsuit which saw them fork out a massive $3 billion in fines. No jail time just a handful of cash from the huge profits made on the very same drugs that they were found guilty, or rather pleaded guilty, to selling whilst misleading the public with false and misleading claims. Not even Hollywood writers and directors could come up with something so perverse and unbelievable!
Many advertising deals are, I assume, struck with GSK. Dinners, gifts and lots of backslapping - nothing ever changes. It, as always, is left to the man/woman on the street to fight their own corners because, it appears, the privileged and the rich just want to continue being more privileged and even richer.
It's kind of sickening and really does leave a bitter taste in my mouth but hey, I'm just the man on the street so who really cares if I feel sickened or not?
I could go on and on...
Bob Fiddaman
Coming Soon.
Seroxat - Emails From The Edge.
The second BBC Panorama documentary regarding Seroxat/Paxil addiction.
It's a documentary that, for one reason or another, hasn't really been uploaded anywhere for people who missed it when it was first broadcast in 2003. The first,
'The Secrets of Seroxat'
(2002) can be seen
here
.
**mob-handed (just in case Glaxo's attorney's don't know the definition) - (
informal
) in or with a large group of people.
More Recent Articles