Paxil birth defects.
This is wrong on so many levels...
A state appellate court panel has sided with pharmaceutical giant
GlaxoSmithKline in a Paxil wrongful death claim that had been filed by a woman who maintained she was essentially forced to have an abortion because her unborn child developed severe, in-utero birth defects due to her use of the antidepressant medication during pregnancy.
In a non-precedential decision filed on Nov. 27, the three-judge Superior Court panel wrote that a Philadelphia Common Pleas Court judge was correct in July 2012 to issue summary judgment to the drugmaker in a case initiated by Joanne Thomas on behalf of her deceased child, Ryan Swindle. [Source - Pennsylvania Record]

Want to know why it's wrong?


I'm about to drop a bombshell for GSK and their attorneys, King & Spalding, something I'm sure they are already aware of as they searched frantically through a series of Paxil posts on this blog 5 days ago. [Fig 1]






Fig 1



All one had to do was join the dots...but nobody did... until now.

Who was it that said GSK's history of fraud and concealment was just part of an era?

Funnily enough, I was prepared to let this go but Glaxo, it appears, just don't want to play ball with a woman they have known for some time, 2001 to be precise.

Stay tuned for the exclusive.

Meantime here's some food for thought for King & Spalding.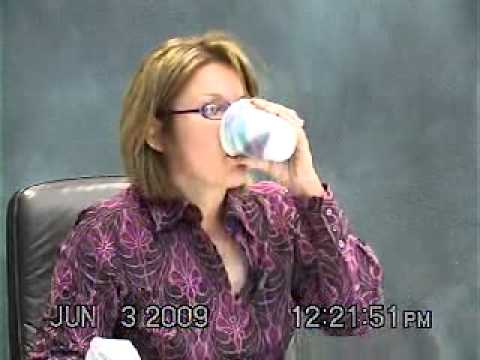 Bob Fiddaman.
So, we know about Risperdal causing breast enlargement in boys. Janssen's own clinical trials, with just 1,885 children, showed that 43 of them developed abnormal breasts. [1]
Now we learn that boys, such as the four year-old who developed a breast on one side and began producing milk, are at further risk. This time, we are told, it's priapism, a condition that can permanently damage a patient's penis.
So, let's just get this straight.
Using psychiatric medication in children can cause suicidal thoughts, completed suicide, abnormal breasts in boys and now permanent penis damage.
If that wasn't enough we already know that these drugs, when taken by pregnant mothers, can cause birth defects. If your child is lucky enough not to develop birth defects in the womb then they can die from overdose when ingesting breast milk from their mother.
That some huge net pharma have cast out.
Psychiatry and Pharma must be very proud of themselves.
Who needs birth control pills when psychiatric medication does pretty much the same thing.
Priapism story
here
Bob Fiddaman
[1]
The New Drug Of Choice
- CBS Video - May 2009
Photoshop of Glaxo Chief Andrew Witty with a Cleft Palate, one of the many birth defects associated with Paxil [Seroxat]
Hardly surprising that Glaxo chief, Andrew Witty, has recently claimed that his company will [ahem] no longer pay doctors to promote its drugs, is it?
They are currently under investigation in China for doing just that.
Witty made the announcement in a
phone conversation
with the
New York Times
according to journalist Katie Thomas.
Wow, an announcement in a one on one phone conversation. Way to go Andy baby.
Witty, who recently flew to China with British PM David Cameron to convince the Chinese to trade with Britain, has come under fire many times, from me at least, for his excuses for Glaxo's past history of off-label promotion and failure to warn the public about Glaxo's unsafe drugs causing addiction, suicide, heart strokes and birth defects.
"All part of an era"
was Witty's lament, an era that he was very much part of. Just ask the Whistleblowers in the recent $3billion dollar lawsuit.
There are many that suggest that I should give Witty a break. Hey, he's trying his hardest to be as transparent as possible. Yeh, right, maybe he should start by correcting the wrongs from the
"era"
he uses in his excuses.
A retraction of the embarrassing fraudulent clinical trial results of the Paxil pediatric studies would be a good start. Then maybe he can move on to the adults currently pursuing GSK through the British courts who claim that Paxil [known as Seroxat in the UK] caused them a whole host of withdrawal problems (including addiction) - something his company never warned them about.
There's also a number of Paxil birth defect cases to be settled, maybe instead of settling Witty should apologise to the kids born with heart defects because of their mothers ingesting Paxil during pregnancy. Maybe offer condolences to those who had to terminate pregnancies because his company failed to warn them of Paxil's teratogenic effects on the fetus, be it a viable or [ahem] non-viable fetus.
Just because the above didn't happen on Witty's watch should not make him shirk his responsibilities. He knew what he was taking on when Garnier handed over the reigns to him. If the Frenchman was not prepared to apologise to all those his company's drugs have harmed then maybe Witty should swallow his pride, ignore what his attorneys tell him and just apologise for the appalling behaviour of GlaxoSmithKline.
Glaxo have claimed that under their new plan, which would be completed worldwide by 2016, they would no longer pay key opinion leaders to speak on its behalf about its products or the diseases they treat "to audiences who can prescribe or influence prescribing,"
Full story
here
.
In other news...
Cat shocks judges by playing fiddle, a cow jumps over the moon and scientists baffled at dog laughing.
Bob Fiddaman
Leonie and I. A friend and fellow ass-kicker.
I just love it when the David's are recognised.
I just love to see the Goliath's put firmly in their place.
Irish mom, blogger, law student and thorn in the side of Lundbeck, Leonie Fennell, has just been honoured by the Well-Being Foundation...and rightly so.
The Well-Being Foundation have given Leonie an award so richly deserved for her work in the field of creating drug awareness.
Woman of the Year
is quite an achievement when one takes into account the brick walls Leonie has been faced with when trying to unearth the truth.
She's swallowed hard and met with Lundbeck officials where she grilled them about their antidepressant Cipramil [known as Celexa in the US] - She even secretly recorded this meeting! Video footage
here
, audio footage
here
.
She has met opposition, in the form of
threatening attorney letters
, from Irish psychiatrist Patricia Casey, yet still she continues her pursuit for the truth.
Leonie and I first met a few years back. She and her husband Tony relayed their story to me about their son, Shane. We have since met up a further 3 times where I have met her wonderful family and circle of friends.
I have watched from a distance and witnessed a truly great woman take on the might of the pharmaceutical industry. I have nothing but sheer admiration for any person that shows the strength and courage that shows the world that they will never take things lying down.
Leonie has stood up - she has been counted.
One word.
Proud.
Here's a Podcast I did with Leonie back in 2011.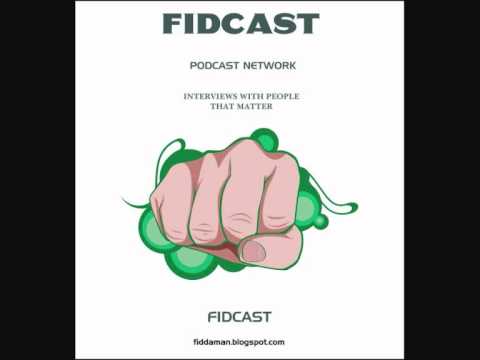 Leonie Fennell Blog
Bob Fiddaman
For King & Spalding.
I don't particularly like GlaxoSmithKline or their attorneys King & Spalding. This is for them both. I think they should know by now what it is in reference to.
Let's give the little guy some respect here. Let's give his mother some respect too.
Merry Christmas Y'all.
:-)
Bob Fiddaman
More Recent Articles
---
Click here to safely unsubscribe from "SEROXAT SUFFERERS - STAND UP AND BE COUNTED." Click here to view mailing archives, here to change your preferences, or here to subscribe • Privacy