---
It's banal to say that we live in a celebrity-obsessed society. Even those of us who have no interest in the latest high-jinks of the rich and famous can't help but absorb a fair amount of it, if only by osmosis (for example, I know that Kim Kardashian got married). And needless to say, a lot of it is frivolous nonsense. Life is too short.
But once in a while you hear of someone doing something with their fame and influence that is both laudable and original. For example:
Allison Janney is involved with an organization called Justice for Vets , which seeks to intervene to stop the downward trajectory that many veterans of America's wars find themselves on as they turn to drugs and alcohol to cope with all that they have to cope with. The organization provides legal advocacy for veterans when they get into trouble with the law, and helps get them assigned to rehabilitation programs rather than prisons.
It's an incredibly noble effort, in my humble opinion. We all have a debt to those we as a society put in harm's way. But it takes the kind of compassion that we could stand to have more of as a people, frankly, to recognize that in many cases, the dive into drugs and alcohol that some of these veterans take is something that we as a society contributed to, and that therefore it would be the right thing to do to seek to intervene to stop that nosedive at the outset.
It's a great cause, but I found it particularly interesting that Janney, as an actor, was involved in this. A serious actor (like Janney) explores how people find themselves in situations that they never would have imagined or expected for themselves, and in which they don't recognize themselves. Dramatic and comedic stories explore departures from the normal, deviations, even downward spirals. And a serious actor is painstaking about tracing the steps and developments that lead to these surprising and revelatory predicaments. We speak in class about "the path" through a role, which refers to the triggers, prompts, or stimuli that a character encounters at each step that provide the reason for the subsequent step. In other words, actors become experts on How I Ended Up Here. The natural consequence of understanding how someone got where they got is empathy, in a word. Anyone can have empathy when it is obviously deserved, but actors, through their work on a role, are often asked to empathize with people who are not obviously deserving of empathy. I begin each class cycle by having students read A Streetcar Named Desire, and then we work on developing a framework for playing Blanche's first scene in the play. The students are inevitably challenged by the proposition that we have to view ourselves-as-Blanche non-judgmentally, even though the writer has given us so much to judge. They find it hard. But if they become real actors, they get good at it.
But somehow, it seemed to me like a natural fit for someone like Janney to take up a cause like this one, that intervenes on behalf of people who have often broken the law and are on the way to jail. I wondered if it was her empathic faculty, which she has developed over years in her career, that enabled her to see the importance and the necessity of this work. That's not to say that someone who wasn't an actor couldn't see it, but I could absolutely see how an actor would.
So thanks to you. Ms Janney, for your generosity of spirit, and for showing your community the great uses to which celebrity can be put. May you inspire many more.
If you enjoyed this post and would consider tipping with a Facebook Like or a +1 or by tweeting the post, we would be most grateful! And if you really want to help us out, please Share to Facebook and Google Plus! Buttons at the top of the post. -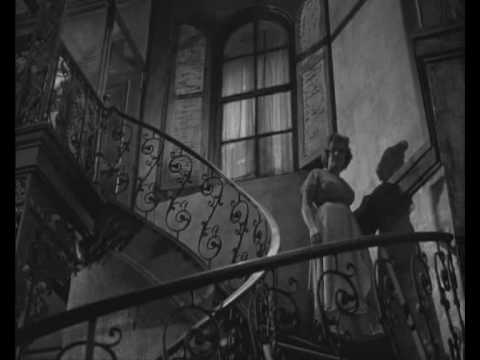 Just a couple of counter-examples. Feel free to suggest more in the comments.
The notion that "film acting is small and theater acting is big" is a cliche. Great acting is bold and truthful, regardless of the medium. An underwhelming, trivial performance will vanish down the memory hole faster than you can say Amy Adams or Anne Hathaway. An overly "large performance" may live on in infamy, but if you regard "film acting is small" as a deep and powerful insight about acting, you may have a long career of cautious, eminently forgettable performances ahead of you. Sadly, many young people aspiring to be actors regard this kind of soundbyte-y, easily-graspable, facile pseudo-insight as exactly the kind of thing that will help them feel more comfortable walking into an audition.
Deep vs. shallow is a much more useful distinction than big vs. small. Have you studied a script carefully, thought long and hard about the situations of the characters and the worlds in which their stories play out? Their dreams for the future, and their fears? Their past setbacks and triumphs, particularly in the realm of forming and sustaining relationships? Have you considered corresponding relationships in your own life? Have you found a way to look at the scene as an opportunity to form or repair a significant connection, rather than a situation in which annoyance or injustice much be squelched? Have you found a way to light yourself on fire? If so, you will likely shine, in front of the camera or on stage, especially with the help of a discerning outside eye. If not, well, at least you won't be too big. Never mind that in order to make sure you're not too big, you'll be watching yourself, monitoring yourself, measuring the "size" of your acting, cutting yourself down to size, where necessary. That might make you, I don't know, a little self-conscious, but down't worry about that. Whatever you do, don't take a risk, don't dare greatly, don't expose anything raw. Because you know, if you do, they're all gonna laugh at you. Just keep it small. Safe and small.
"There are no small parts. Only small actors."
If you enjoyed this post and would consider tipping with a Facebook Like or a +1 or by tweeting the post, we would be most grateful! And if you really want to help us out, please Share to Facebook and Google Plus! Buttons at the top of the post. -
Are you ready?
Are you ready to learn that being excited about getting up in front of people does not, by itself, make you interesting to watch?
Are you ready to read all assignments for the dates when they are assigned, and read them not just once, but until you feel that you have an understanding of what they say? Are you willing to take responsibility for finding all the texts in question, even when it takes some work to do so?
Are you ready to listen to lectures?
Are you ready to learn a framework for studying a script, a robust framework, a framework that is not a set of blanks to be filled in, like a tax form, but a series of prompts for imaginative exploration?
Are you ready to learn about objectives? Underlying objectives and plot objectives? Physical plot objectives and psychological plot objectives and psychophysical plot objectives, and what the differences are? Not just to hear these distinctions once, but to study them, master them, so that you understand the criteria involved, are FLUENT in the criteria involved, so that you can actually use them in your work, they are not just some words you wrote in your notebook one time?
Are you ready study a script fastidiously, obsessively, extracting information about your character and her world, rearranging that information so that you can view it from a first person perspective, filling in the the gaps left by the script, so that you can genuinely feel that you have some sense of who the person is you purport to be playing?
Are you ready to have the holes in your preparation exposed in front of the class?
Are you ready to be a good scene partner, turning around phone calls and emails to arrange rehearsals outside of class promptly and courteously? Are you ready to be accommodating to your scene partner? Are you ready to partner and collaborate? Are you ready to recognize that your partner is an autonomous artist and is not waiting for direction from you? Are you ready to show up on time for rehearsals? Are you ready to work diligently and avoid getting off topic and talking about your personal problems in rehearsal?
Are you ready to memorize your lines perfectly, by the date given for this to be accomplished?
Are you ready to accept that you will not go up in class every week, that watching and listening will be the most important means of learning in the class?
Are you willing to find clothing for rehearsal that will help you enter the world of the character, including shoes, and bring those clothes to EVERY rehearsal and change into them? Are you willing to find and bring props that will help you create the environment that the scene takes place in and bring those props to every rehearsal?
Are you willing to do what is necessary to secure a place to rehearse that is conducive to productivity and concentration? If necessary, to contribute to renting a rehearsal space (by the hour) so that you and your scene partner have a neutral ground to rehearse in where you won't be interrupted?
Are you willing not to skip weeks of rehearsal, to forego the temptation to skip the week after you get up in class, instead recognizing that after you have gotten feedback is when you need to immediately plunge back in to rehearsal?
Are you ready to listen actively in class, thinking about how the discussion and feedback might be applicable to you?
Are you prepared to support and encourage your classmates?
Are you ready to spend time alone, daydreaming productively, particularizing and investing in the world of the character and the relationships in which he is involved? Work that you will not get any kind of immediate or direct confirmation that it is valuable or that you are doing it right?
Are you ready to show up for class even though you didn't get enough sleep last night and feel like maybe you should stay home and catch up?
Are you ready to make asked-for adjustments, trusting that even if you don't see the point of them, you may see the point of them once you make them?
Are you ready to learn that they don't call acting a craft for nothing, that it is very difficult, much more difficult than the actors on your favorite TV show make it seem? Those actors are no doubt very skilled, and their work is packaged by skilled directors, editors, and others who make it look easy; are you prepared to accept that it isn't easy at all?
Are you ready to recognize that while there are some rules of thumb to learn, what is really valuable in the end is developing an instinct for good ways of looking at things and good choices, and developing such instincts requires sustained effort over time and an enormous amount of repetition of the process?
Are you willing to recognize that "being in the moment" or "being vulnerable" or "engaging physically" are not things you can make a simple decision to "do", but are skills that involve a lot of preparation and practice to do in any deep or meaningful way, and that developing any skill in them at all will require enormous, sustained dedication?
These are the things that will be asked of you in class at Andrew Wood.
"Nothing any good isn't hard."–F. Scott Fitzgerald
If you enjoyed this post and would consider tipping with a Facebook Like or a +1 or by tweeting the post, we would be most grateful! And if you really want to help us out, please Share to Facebook and Google Plus! Buttons at the top of the post. -
"When are we going to work on creating characters?"
This refrain arises from time to time in the course of my teaching. I might be tempted to reply "What do you think we're doing?", as we strive to come to terms with circumstances, need, plot objective, action, and the path. We look at the decisions that a character makes, and the actions that follow from these decisions, as revealing character. So by studying the circumstances in which a character finds herself, some of which are a consequence of her own decisions, we can learn a lot about her character.
But that isn't what the student is asking. The student who asks about when we are going to work on character is asking about physical characterization, the taking up of various physical and vocal idiosyncrasies that define character in the popular imagination. Darth Vader's character impresses itself on us in large part through his voice. The temptation, then, is to assume that the main work of the actor is the finding of the right voice, and the consistent application of it across the role. This ability to change one's vocal and physical demeanor is a kind of miracle to the lay person, and also to the aspiring actor, and indeed, there can be something miraculous about it. But it is not the deepest essence of the actor's work, to my mind. And that deepest essence should be the basis for such physical and vocal mutations.
In the approach to acting that I teach, the actor is exhorted to find the need from which all of the things he says and does in a script will arise. We see this need as living in the core of the body, the abdominal core, the seat of the deepest appetites and the strongest muscles. We further see this need as something essentially aspirational: the character seeks to express himself fully, make himself fully known and fully visible, in all of his potential. The need is a hunger for meaningful alliance with others, a connection in which the individual's ability to contribute to a social context is recognized and productively harnessed.
In my approach, one of the first things an actor needs to do is hunt through the circumstances, find a way to name this need in the character's voice, and then understand how that need is being pursued in the various episodes that comprise a script. The character has this need, but if the actor has uncovered a need that is truly appropriate for the character and the script, it is a need that lives in the actor as well. So the actor contacts a need in himself, and brings that need to bear on the character's struggle.
Now once the actor connects to this need, on the one hand, and also starts to absorb the defining features of the world of the character, its customs, its rules, its taboos, etc. on the other, a synergy emerges, and the actor will start to organically experience certain impulses to move and speak in particular ways. The vaunted physical characterization of the actor emerges instinctually from alignment with the need of the character, on the one hand, and the character's world on the other.
In this way, physical and vocal choices are part and parcel of the conscious effort to touch the needs that define the character, and the world toward which the needs are directed. Such choices are not born of a picture of the character that the actor has standing outside the role, as a member of the audience would have. Rather they are borne out of the actor's contact with the current of imaginative energy circulating through the text they are working on.
The truth is that the process of acting I have described above, not the approach to physical characterization but the effort to connect with the necessities that define a character and her world, and to understand how that connection translates into pursuable imperatives for the actor, is not easy. The actor is faced with intense pressure to attempt to manage her own self-presentation before a camera or an audience, rather than giving herself wholly to the exigencies of the character in her world. Learning to focus on the pursuit of objectives, rather than on how much the audience likes her, takes resolution on the actor's part to jettison whatever bag of tricks she has accumulated, and to submit to a bewildering array of distinctions and instructions in an attempt to cross over to a deeper and more compelling way of entering into a script. In the process of learning to do this, adding physical characterization becomes a distraction and a bit of an impediment. In some sense, the actor is learning to stay tuned into this fire or energy (God, can you believe I grew up on the East coast?) in the abdominal core, and impulses originating there to travel through them and out the extremities, most notably the jaw (saying lines), but also the arms (gesture) and legs (mobility). It's an act of coordination to engage in and to sustain that requires enormous determination and concentration, and no concentration can be spared to maintain physical postures or vocal changes that have not arisen out of this process, in the manner previously described. It is in this way that physical characterization can become a distraction.
Physical and vocal adaptations that arise from the actor's connection with the role, on the other hand, are a whole different matter. They don't tend to distract in the same way. But that doesn't tend to happen early in the learning curve of this approach, as the actor is still groping towards this underlying connection with the necessities of the character and the role. It's after the process of making this connection becomes somewhat more assured that such impulses toward physical characterization tend to arise.
(I am aware that sometimes, an actor may have a strong impulse at the outset, without any deliberate study of the role, to proceed in a particular way physically and vocally, and this may in turn accelerate the process with which he connects with the all-important necessities of the role, but there is no way to systematize this, and often it doesn't forge such a connection, it merely represents that standing outside of the role I mentioned earlier, and doesn't take the actor any closer to the deep priorities of the character. An outside eye is needed to make the determination which is the case. But such an approach is not the basis for a technique, I believe, since it relies totally on impulses that arise in the actor, which may or may not be serving her. That someone has an impulse, sadly, does not make it a fruitful or valuable impulse).
So what can an actor do to develop facility in physical characterization? Study voice and movement modalities which help the actor to explore the range of possibilities of the voice and the body, for one thing. I have written about a number of them previously, and there are many more. When an actor has an intimate acquaintance with these possibilities, then when the physical impulses in question arise, his voice and body are able to translate these impulses into behavior and mannerism more deftly than she would without such training. Strasberg animal training can be very valuable as well.
But the work of physical characterization should ultimately be a secondary or intermediate phase of the actors work, as the ability to draw people into fictional situations through the use of personal vulnerability is the most important skill for an actor to develop. Every thing else flows from this.
If you enjoyed this post and would consider tipping with a Facebook Like or a +1 or by tweeting the post, we would be most grateful! And if you really want to help us out, please Share to Facebook and Google Plus! Buttons at the top of the post. -
Today, in honor of the Emmys, Terry Gross interviews Breaking Bad's Bryan Cranston about acting, life, and Van Dyke mustaches. While I don't regard Cranston as the ne plus ultra of actors, based on what I've seen, which is admittedly not that much, there are some nice moments in this interview. For example, near the beginning of the interview, Terry wants to play the scene that I guess has come to be known, among the Breakingbaderati, as the "one who knocks" scene, and she is talking about how Walter White's wife doesn't know all of the things he has done, things that Terry characterizes as horrible. Cranston takes issue, a little bit, with Terry's assessment. At about the 2 minute mark, in response to Terry's use of the word 'horrible' to describe Walter's deeds:
"Well…you know, horrible to one man is…necessary, to another."
Acting is about entering into the necessities facing a character, one of the progenitors of the approach I teach said. The actor has to become the person who needs to do and say what it is that the character is given to do and say.
It's a good interview. I like the story about Cranston's parents, and helped him to develop the stamina necessary (!) for life as an actor. Give it a listen.
If you enjoyed this post and would consider tipping with a Facebook Like or a +1 or by tweeting the post, we would be most grateful! And if you really want to help us out, please Share to Facebook and Google Plus! Buttons at the top of the post. -