---
Alyson Horn, of Alyson Horn Casting, in Backstage:
If I was an actor, I would be wary of classes where the hook is about getting your tape in front of casting directors—that's not why you take a class. You take a class to get better at your craft. The way to get in is to be good. A casting director will call you in over and over and over again if you do a great job.
True dat.
If you enjoyed this post and would consider tipping with a Facebook Like or a +1 or by tweeting the post, we would be most grateful! And if you really want to help us out, please Share to Facebook and Google Plus! Buttons at the top of the post. -
I've been indulging myself with the relentlessly posh miniseries The Night Manager, and as a consequence I have read a bit about the star, Tom Hiddleston. I came across this:
Is Loki a villain or an antihero?

"Ha ha. Well, every villain is a hero in his own mind. The key thing about any character I play is I have to start from a place of compassion, my stepping into the silhouette comes from a place of attempting to understand his point of view, so even though he is and has been regarded as villain, antagonist, antihero, in my mind as I play him I have to fight in his corner…. Having said that, from an objective intellectual standpoint, he is a deeply mixed-up cat [laughs]."
Sound familiar?
Hiddleston clearly feels very strongly that compassion is at the center of his work as an actor, as is evidenced by this video:
and more on approaching Loki with compassion: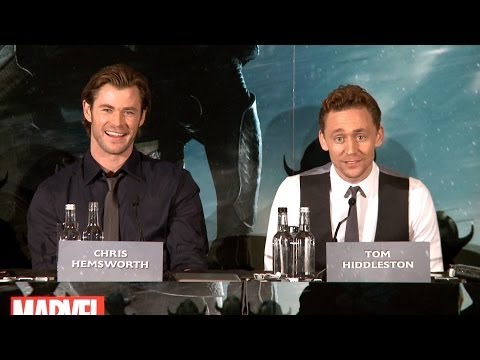 At the end of that last interview, Chris Hemsworth asks him how he knows so much about this. Maybe he learned it during his training at the Royal Academy of Dramatic Arts (RADA), one of the world's great drama schools?
If you enjoyed this post and would consider tipping with a Facebook Like or a +1 or by tweeting the post, we would be most grateful! And if you really want to help us out, please Share to Facebook and Google Plus! Buttons at the top of the post. -
I saw a link to this incredible story on Twitter this morning.
A compassionate judge sentences a veteran to 24 hours in jail, then joins him behind bars
The veteran in question, Sgt. Joseph Serna, had been through several horrific ordeals in Iraq:
Serna was almost killed three times: once, by a roadside bomb, then again by a suicide bomber.

During a tour in 2008, Serna and three other soldiers were driving down a narrow dirt road in Kandahar when their armored truck toppled into a canal, the Associated Press reported. As water filled the vehicle, Serna struggled to escape.

It was his fellow soldier, Sgt. James Treber, who saved him.

"I felt a hand come down and unfasten my seat belt and release my body armor," Serna recalled to the AP. "Sgt. Treber picked me up and moved me to a small pocket of air. He knew there was not enough room for both of us to breathe so he went under water to find another pocket of air."

Treber died from the accident, but Serna survived. He was the only one who did.
His tours of duties had left him with PTSD, and in the time since his tours of duty, and he incurred a DUI. He had struggled to stay sober, and had had to submit to regular urine tests as part of his treatment program. When he confessed to lying about failing a test to his supervising Judge, Lou Olivera, Olivera sentenced him to 24 hours in jail, but then, Olivera did something extraordinary:
As Serna sat down on the cot in his cell, WRAL reported, he heard the door rattle open again and saw Olivera standing before him. Olivera sat down beside him. Someone came and locked the door.

"This was a one-man cell so we sat on the bunk and I said, 'You are here for the entire time with me?'" Serna told WTVD. "He said, 'Yeah that's what I am doing.'"

A Gulf War veteran himself, Olivera was concerned that leaving Serna in isolation for a night would trigger his PTSD.

The two passed the time trading stories of their experiences in the military. Serna told WRAL: "It was more of a father-son conversation. It was personal."

"They have worn the uniform and we know they can be contributing members of society," Olivera said. "We just want to get them back there.
Olivera's action illustrates an important principle in acting: what I (and my mentors at Yale) referred to as playing to win. The judge felt so strongly about the well-being of his charge that he did what was necessary to guarantee that the soldier came through his imprisonment sound in mind and body. Playing to win means that the actor needs to treat the needs and goals of the character as urgent priorities that must be pursued passionately, relentlessly, and without compromise. It's tempting for the actor to treat the unfolding of the story as something fore-ordained by the writer, thus relieving the actor of the need to pursue the goals of the character with tenacity, and fully experience the ecstasy of victory and the agony of defeat, as they are incurred. Of course, the actor doesn't usually have the option to change the choices that the character makes and to decide to pursue the needs and goals in a way other than the ones prescribed by the script. But the fact that these choices have been made by the writer does not mean that the actor's task is to simply stroll through the character's journey; the actor has to fight, tooth and nail, for the character's priorities. He or she needs to be willing to break the proverbial eggs necessary to make an omelette in the pursuit of the character's priorities, even though the character's fate is a foregone conclusion.
Earle Gister liked to quote Nietzsche: "A man's maturity: to have regained the seriousness that he had as a child at play." Treating the character's priorities with utmost seriousness is one mark of an actor's maturity.
If you enjoyed this post and would consider tipping with a Facebook Like or a +1 or by tweeting the post, we would be most grateful! And if you really want to help us out, please Share to Facebook and Google Plus! Buttons at the top of the post. -
By far the most popular post on this blog is from nearly a decade ago: the trouble with meisner. In that post, I acknowledge that Meisner training can be very valuable and effective, and is a good way to learn certain things.
However, it has some limitations, as I outlined in my previous post on the subject. In the interceding years, I've had a few more thoughts on the subject, which I thought I'd outline here.
The centerpiece of Meisner technique is the repetition exercise. This involves the repetition of a pair of phrases between two actors:
A: Your shirt is blue.
B: My shirt is blue?
A: Your shirt is blue.
B: My shirt is blue?
.
,
The phrase is allowed to change occasionally, and only occasionally. The exercise is intended to teach actors to tune into the behavioral cues from the partner, and to allow those cues to shape the delivery of the next phrase. It also helps to strip away affectation, which gets tiring to maintain over time, so that the actor is merely responding to the prompts from the partner, and not "adding" anything from an idea about how the lines should be spoken. All of this is what is meant by listening, a word that is given a talismanic significance in Meisner technique training.
And listening is important for acting, no two ways about it. It's one of the most important elements of any performance. An actor who is not responsive to what her partners or offering her is dead in the water. So learning to be attuned to the partner is very valuable.
However, there's only so much that can be taught about listening without entering into the question of who is listening and what they are listening for. In other words, to character. And character arises from circumstances: among other things, it arises from what has happened to someone (like how they were treated by their parents or their peers, but not limited to this, at all), and from the choices they have made (about where to live, who to marry, how to earn a living, and how those choices have panned out, but again, not at all limited to do these things). You cannot begin to listen deeply as someone in particular without taking account of these things.
Now, in a two-year Meisner program, such elements are generally taught in the second year. In reality, not everyone ends up doing a two year program. Not everyone even undertakes to do two years of Meisner training, and even when people set out to do so, not everyone crosses the finish line. So not everyone gets exposed to these important matters. And my sense is that even for those are who are, a prejudice against thinking too long on these things gets acquired, as is attested to by the email I received that I quoted in my previous post on Mesiner:
I'm a Meisner-trained actor looking for
a scene study class with a minimal focus on technique. Coming
from a Meisner background, I want the class to be more about the
interaction between the actors, and staying truthful
moment-to-moment and less about script analysis.
As important as the moment-to-moment responsiveness is, without serious consideration of the circumstances and the priorities of the character that emerge from these circumstances, this moment-to-moment responsiveness risks remaining in the shallow end. Without a significant effort to enter into the circumstances and priorities of the character, the listening risks remaining superficial, and even glib. To achieve deep listening, listening that happens in the visceral core of the actor, the circumstances and priorities have to be studied and embraced fully and painstakingly.
Part of the appeal of Meisner, I think, is that the course of the typical training regimen postpones this focus on circumstances and priorities, which involves a deep engagement with the text and the actor exercising her analytical faculties, among other things, so that for the first six to twelve months of training, the actor doesn't need to be bothered with all that studying and thinking and puzzling over objectives, and she can just focus on repetition work, which may ask to be practiced but doesn't require the effort of thought. ("There is no expedient to which a man will not resort to avoid the real labor of thinking."–Joshua Reynolds) The focus is heavily on execution, and preparation is put off for later. This appeals to many aspiring actors, who are used to seeing actors executing in their favorite films and prestige television shows, but haven't seen all the blood, sweat and tears that went into making that execution possible. In other words, intentional or not, structuring the training in this way amounts to a kind of pandering to the aspiring actor's notions of what an actor's day-to-day work is like.
That's one issue. Another is this: on the execution side, the heavy emphasis on listening in Meisner, on receptiveness, as valuable as it is, may mean that the importance of assertiveness, of tenacity in going after the priorities of the characters, of what in my tradition is called playing to win, may get short shrift. Receptivity to the partner is very important, but there is an active principle to acting as well: the actor needs to fight for the character's priority, to move the ball down the field, to claim territory, physical and psychic. When the focus is so heavily on how the partner's volleys are being received, and allowing those volleys to condition the actor's response, it's easy to lose sight of the fact that the character that the actor is playing is heavily invested in proactively seeking to transform her circumstances. She is not merely answering to prompts of the partner, but is looking to impact her world in significant ways, to bring it into accord with her own vision. She is asserting herself. The opposing-yet-complementary principles of assertiveness and responsiveness are important for any actor.
The approach I teach shares the emphasis on imaginary circumstances and focusing on the partner with Meisner, and to the extent that it teaches these things, Meisner is a valuable course of study. The approach I teach begins with the leap into the character's world through an immersion in the text, rather than with the basic fact of a partner who is to be responded to, which is Meisner's starting point. The approach I teach also emphasizes the simultaneity of the assertive and the receptive principles: the actor needs to be fighting for what she needs at the most visceral level possible, and be responsive to her world from that visceral place moment-to-moment. It's bringing these values into harmony that makes for the most compelling and memorable work.
If you enjoyed this post and would consider tipping with a Facebook Like or a +1 or by tweeting the post, we would be most grateful! And if you really want to help us out, please Share to Facebook and Google Plus! Buttons at the top of the post. -
Terrific interview with Hollywood veteran Morris Chestnut. And speaking of chestnuts:
Interviewer: Morris, you've had such a longstanding career in TV and in movies. What do you attribute that to? Some actors, you know, have a hard time sustaining their careers, but you've had such a long career. Why do you think that is?

Morris Chestnut: Wow, I think there are a number of different factors. I believe, for myself, a) I try to be a nice person. I come to work on time. I try to be prepared. But I think first and foremost, is I always try to get better. I still see acting coaches. I still go to acting classes. Even if I'm not in them, I go to watch them, because, I think as an actor, the more experiences we have, the more we need to be able to incorporate them in our work and use them for our work.

I know a lot of actors, once they get a movie or once they get a show, they think that, that's it. They've made it, they don't need a coach, they don't need an acting class, they're good, but I feel that every actor can always continue to get better. I mean, Tiger Woods, the best golfer in the world, he had a golfing swing coach. Michael Jordan had a coach. So, you know, I would say first and foremost, you're just continuing to try to get better each day.
So much wisdom in here.
Like that whole always-trying-to-be-better thing, which I wrote about in discussing Gary Marcus' book Guitar Zero:
The second prerequisite of expertise is what Ericsson calls "deliberate practice," a constant sense of self-evaluation, of focusing on one's weaknesses rather than simply fooling around and playing to one's strengths. Studies show that practice aimed at remedying weaknesses is a better predictor of expertise than raw number of hours; playing for fun and repeating what you already know is not necessarily the same as efficiently reaching a new level. Most of the practice that most people do, most of the time, be it in the pursuit of learning the guitar or improving their golf game, yields almost no effect. Sooner or later, most learners reach a plateau, repeating what they already know rather than battling their weaknesses, at which point their progress becomes slow.
Or take the whole every-actor-can-always-continue-to-get-better thing, which I have discussed in blogging about Josh Waitzkin's remarkable book The Art of Learning:
So one of the first important distinctions Waitzkin makes is between different theories of intelligence. We all have a theory of intelligence, that is, a picture of what our mind is and how it faces challenges. Here he is on the two types:

Children who are "entity theorists" — that is, kids who have been influenced by their parents and teachers to think in this manner — are prone to use language like "I am smart at this" and to attribute their success or failure to an ingrained and unalterable level of ability. They see their overall intelligence or skill level at a certain thing to be a fixed entity, a thing that cannot evolve. Incremental theorists, who have picked up a different modality of learning– let's call them learning theorists — are more prone to describe their results with sentences like "I got it because I worked very hard for it" or "I should have tried harder." A child with a learning theory of intelligence tends to sense that with hard work, difficult material can be grasped — step by step, incrementally, the novice can become the master.

Waitzkin goes on to cite a study by developmental psychologists that beautifully illustrates the hold that these theories of intelligence has over the minds of learners:

a group of children was interviewed and then each child was noted as having either an entity or a learning theory of intelligence. All the children were then given a series of easy math problems, which they all solved correctly. Then, all the children were given some very hard problems to solve– problems that were too difficult for them. It was clear that the learning theorists were excited by the challenge, while the entity theorists were dismayed. Comments would range from "Oh boy, now I'm really gonna have to try hard" to "I'm not smart enough for this." Everyone got those problems wrong– but evidently the experience of being challenged had very different effects. What is most interesting is the third phase of this experiment: all the children were once again given easy problems to solve. Nearly all of the learning theorists breezed right through the easy material, but the entity theorists had been too dispirited by the inability to solve the hard problems that many of them foundered through the easy stuff. Their self-confidence had been destroyed.
Or the whole I-try-to-be-prepared thing.
You never get a second chance to make a first impression.
I think that was from a shampoo commercial in the eighties. But it's undeniably true. And showing up prepared is the best hope any of us have for making a good first impression.
Thank you, Morris Chestnut. Very inspiring words.
If you enjoyed this post and would consider tipping with a Facebook Like or a +1 or by tweeting the post, we would be most grateful! And if you really want to help us out, please Share to Facebook and Google Plus! Buttons at the top of the post. -