This video was uploaded a few days ago, and is worth watching if you use a Moka pot (or have customers who do). I appreciate the tiny little hat tip at the start, and who doesn't love modding coffee brewing kit to have 4 thermocouples in it for logging data…? I also learned a few interesting things! Worth just under 8 minutes of your time: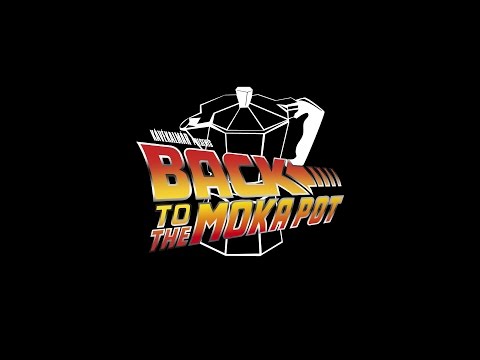 Today I'm proud to announce that a project ,that has been in the works for some times, has come to fruition – Longberry Magazine.
A small group (myself, Ben Szobody and Jacob Forrest) felt that coffee was fascinating, but that most publications were more focused on the trade side of things rather than trying to tell the stories we have to the interested members of the coffee drinking public.
We decided we'd try our hand at creating a magazine and I'm excited to say that we're now taking pre-orders. The magazine has actually been printed but we're splitting the distribution between the US and the UK, so right now half of the (very small) print run is on its way to the USA – having been printed here in the UK.
Philosophy
There were a few key ideas behind the magazine that I'd like to share:
- No advertising. We know that this is how the magazine business actually makes money, but we didn't want that to be part of what we did. We intend to remain ad free. If it stops being financially viable then we will stop printing magazines.
- We will pay authors. We will pay authors a share of the revenue from each edition (physical or digital) sold. The initial print run is very small, so we hope people will also embrace the digital editions.
- We want to tell stories you haven't heard. We hope to find authors new to much of the speciality coffee world, who aren't writing for most magazines out there. We're challenging ourselves to find the best stories we can, to share with an interested audience.
- It should be a beautiful thing. We've produced a pretty limited run of physical magazines, printed on high quality stock and they're lovely things to own.
These two things mean that we have to charge a fair price for the magazine. We believe £7 plus shipping is a fair price and good value. The digital version is priced at £2.50 or an additional £1 if you buy the physical copy.
We hope to publish more in the future, though we aren't going to promise to release a magazine per quarter. We're calling it "an occasional journal of coffee"…
Where can I get it?
If you are in North America then we'd recommend buying it from the Longberry Website, as that will be distributed from the USA and the cheapest.
If you are in Europe, or the rest of the world, then we'd probably recommend buying it from the Square Mile Webshop. (Square Mile are helping with distribution – but this is not a Square Mile Coffee project).
If you're buying just digital then please buy direct from the Longberry site.
Both websites are charging in GBP, because the company (and its bank account) are based in the UK – but you can buy it with any credit card, and Stripe's conversion into other currencies isn't painful.
Can I write for Longberry?
You can! You can email a pitch to Longberry at editors@longberrypress.com (though I would kindly request that you read the magazine and have an idea of the kind of stories we want to publish before getting in touch).
There is an obsession with being first in our culture that I find increasingly troubling and frustrating. This isn't just coffee specifically, I find it throughout various industries and professions.
Journalism has long chased the scoop – the story that no one else has. In the past a scoop wasn't simply a story that no one else had – it was also revelatory, bringing something hidden to light. Today it is mostly just saying something (or posting a photo of something, or claiming something) before anyone else does.
Journalism has undeniably changed because of the internet. The frustration with the internet is its revenue model – we're all eyeballs to advertisers. It's not that we were in some golden age of journalism before, tabloid journalism has always been a horrible thing – and certainly no better than Gawker. The incentives in journalism have changed to writing something that gets as many eyeballs as possible, skewed through a world of analytics of page views and headline optimisation. Nothing gets eyeballs like a "first", and as a result (and I'm not talking about coffee specifically here) accuracy and truthfulness have gone out of the window. Poorly researched inaccuracies, or salacious claims, can be retracted quietly on the same webpage once the wave of traffic dies back. It isn't damaging because those eyeballs have moved on, and only the very few that care will revisit the story to see if it has been updated. There was a period of time where you'd often see people try to comment "first" first on a particular article, contributing nothing – simply attempting to claim some non-existent internet points. We all hoped it would go away, but I don't think anyone wanted it to drift from the comments section up into the content itself.
Linkbait, the now omnipresent listicles, compendia of Buzzfeed-esque gifs, it's all very…. amusing, but I miss being treated like an adult who might actually want to do some thinking. More information, less titillation. Sadly, there's a reason why the Daily Mail's website (which I will not link to) is so appalling well trafficked.
I am aware I have crossed the line into "shut up old man" territory. I'm aware that things change, that newspapers are dying, and there is no moral obligation to save them. I'm aware that the profession of journalism now exists in large part to see how far it can get away with stealing from those who still want practice it, or at least try to get them to work for free. You can argue that if people really wanted great journalism then they'd support it and champion it. The fetishization of longform writing is perhaps a counter to this, but that isn't really what I'm talking about either. Enough about writing though…
Typically in coffee, we love a "first" when it comes to equipment, something I've never really understood. Being the first one in a town, state or country to carry a certain new piece of equipment seems to have gained a perceived value that I don't believe is being realised or returned. I don't believe that paying a premium in cash (or time without a fully functioning machine if you bought in beta) generates matching revenues. I don't think enough people buy coffee because of the machine's novelty to cover its costs.
The difference with technology is that there is a long precedent of "first" not really winning. This doesn't stop technology companies launching very average products, barely out of beta, in an effort to be first to market. (I'm not talking about coffee specifically – just technology generally) Being first may give you something of an opportunity, but there is a better opportunity if you enter with a superior product later.
The same is true of ideas. We all want to be able to claim we were the first to do something, though in truth almost every interesting idea in coffee is derivative in some way (this is no bad thing) of another. There is no real ownership of a great idea, but there are definite advantages to executing a good idea well.
In coffee it isn't unusual to see an older generation roll its eyes (in either frustration, exasperation or amusement) as the younger generation "discovers" something or "invents" something that they've seen or done long before.
My biggest worry is that the world of the "first" is very shallow indeed. Ideas aren't really dug down into because everyone just wants to move onto a new one, rather than work towards a better iteration of an existing one. That is perhaps cultural, and on the upside I believe it leaves enormous opportunities for anyone willing to stick with something to really explore it. This isn't a universal problem – some of the most interesting businesses and people to me in coffee are doing this: digging down, exploring and taking their time to work something through. I believe they'll see continued success from this approach, and I look forward to seeing what they learn and where they end up.
I'm not really sure I'm going to make a definitive point here, it is just something that my brain has been chewing for a little while and writing for here is as good a way of any to start to process it a little more. I've missed writing on here recently, as most of my creative energy had to end up somewhere else for a while. I'll share more about that in the not too distant future…
I was asked by Colin Harmon to give a talk at the Tamper Tantrum event at the UK Barista Championship. He gave me a one word topic, so I thought I'd have a little fun with it.
I hope you enjoy the talk, I'm sure there are a few factual holes that people will pick up on. (I really struggled with the pain from a back injury that day, so it isn't quite as coherent as I'd like – but no excuses!)
If you haven't explored the amazing library of talks that they've built up so far – then this is what you should do with your weekend! You can subscribe in iTunes too.
Update:
Jackson O'Brien wrote a response to the video here.
More Recent Articles
---
Click here to safely unsubscribe from "jimseven." Click here to view mailing archives, here to change your preferences, or here to subscribe • Privacy