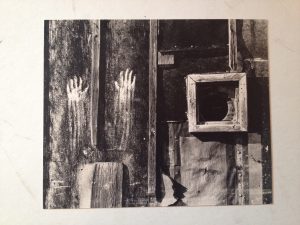 I don't know the photographer to credit for this image. (If anyone reading this does, let me know.)
I saw it at, yes, an estate sale, and didn't buy it, but wanted to remember it. Now you can too. Those handprints. Desperately grasping for purchase, or proudly leaving a mark?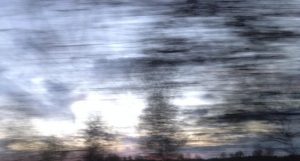 I am incapable of taking the train without also taking photos out the window while it's in motion.
Emerald City was terrific as usual. Highlights this year, aside from lovely interactions across the table, included the excellent meetup organized by Marissa Louise, various smaller-scale gatherings with old and new friends, and that curious con phenomenon where you manage to catch up with folks who live in the same city as you, yet whom you somehow never see while you're at home.
I'll be tabling at the always-lovely Emerald City Comicon, along with Periscope Studio comrades, in booth #1214.
Still figuring out exactly what all I'm bringing, but I'll definitely have lots of copies of Bad Houses, a Comic Book Tattoo or two, & assorted minicomics.
I will not have copies of Sensation Comics: Featuring Wonder Woman #29 & #30, with parts one and two of my story "VIP," because so far they exist only in the digital etherverse.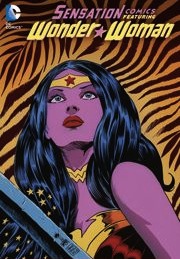 But I will have a tablet so folks can browse & see how a T-shirt with the slogan #problematic, dinosaur selfies, and the word mansplaining figure into the plot.
Also, here's a panel that has already been modified and put into service in a college lab where a friend works: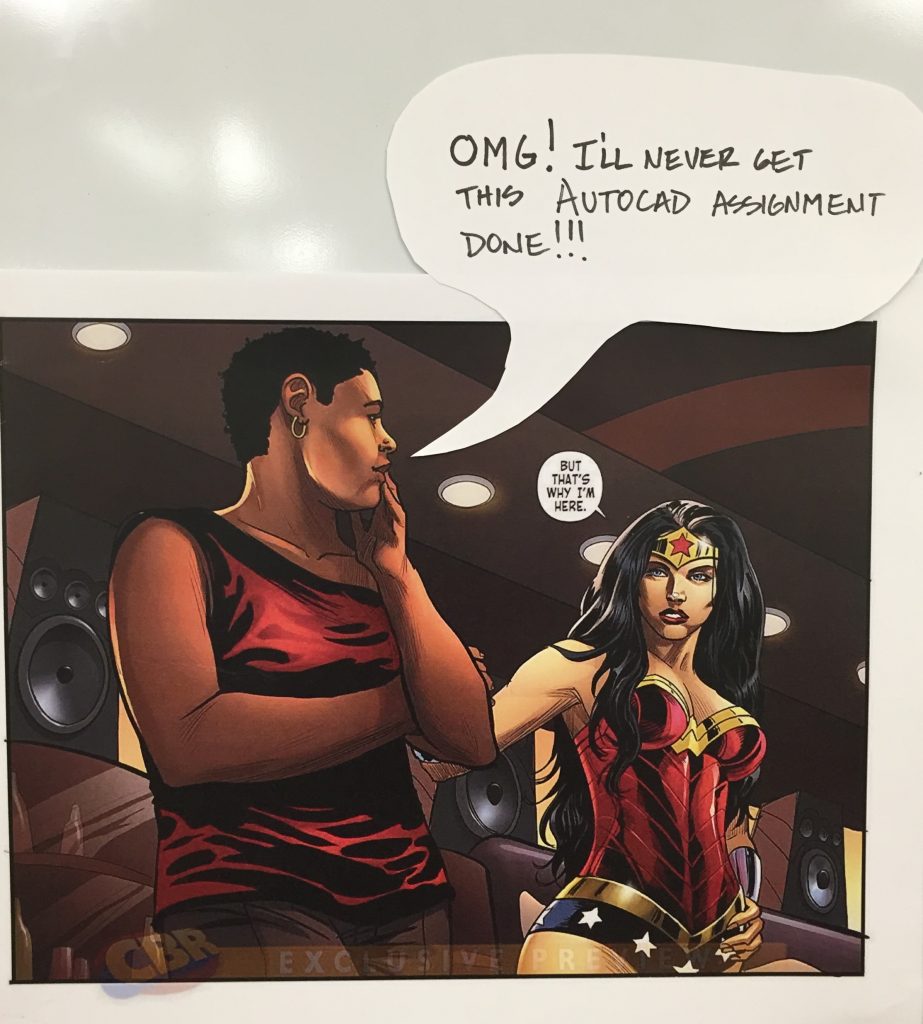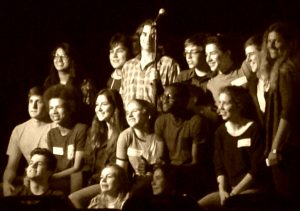 Is there anything more relevant to the interests of a YA author than an evening of hearing teenagers tell stories about risk?
PDX Cocoon: stories by Portland youth is brand new; last night was the first performance. Lead producer Nico Hamacher set the tone by warning the audience that there would be 'profanity and questionable decisionmaking' in the stories; that got a big laugh, and was an entirely accurate description.
What I appreciated most was the range of risks represented in the stories: from moving to a new country alone to sneaking out at night with friends, from near-death experiences to going in for a first kiss.
Definitely looking forward to future PDX Cocoon events.
1. Saw a friend recently, and he asked, "What've you been up to?" I paused, shrugged, and we both started laughing. He's a writer too; we agreed that when you're not necessarily wanting to talk in great detail about what you're working on, you're also not necessarily gonna be an outstanding conversationalist, because what you're up to, basically, is writing.
2. But I'm also always reading and listening. I discovered the Nerdette podcast after seeing Tricia Bobeda on an excellent panel at ALA Midwinter and particularly enjoyed the recent episode featuring Scott McCloud.
3. In online reading, I'm very much appreciating Malinda Lo's Perceptions of Diversity in Book Reviewing series; here's Part 1: "Scarcely Plausible," and Part 2: "So Many (Too Many?) Issues."
4. I mentioned this elsewhere online but buried the lede, so let me try again: here is a picture of me at about age seven, dressed in a Wonder Woman costume that was homemade except for the mask.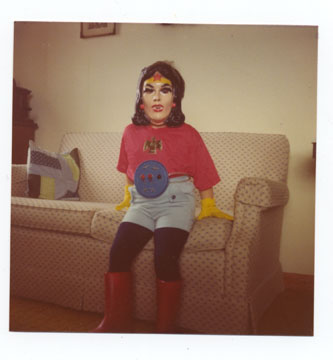 The boots are rain boots, the gloves are dishwashing gloves, the belt buckle is made from a coffee can lid. I post this not just to demonstrate my mom's cleverness at constructing this early cosplay, but as a way to announce that I wrote a story for Sensation Comics: Featuring Wonder Woman! It's not out yet, but assuredly I'll post about it again when it is. Christian Duce is doing the art. And I wish I could go back and tell my 90s Sandman-reading self that one day I'd have a story in a comic with a cover by Michael Zulli.
More Recent Articles