Obvious metaphors are obvious, but still.
I have to tell you that I've begun to rethink a thing I've been struggling with for some time.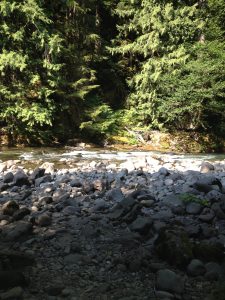 Rocks to navigate, river to cross, the woods to get through.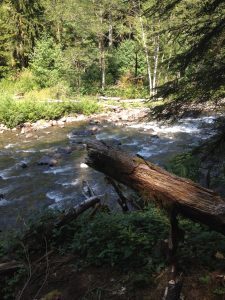 The fallen tree that seemed like it could be a bridge doesn't extend far enough.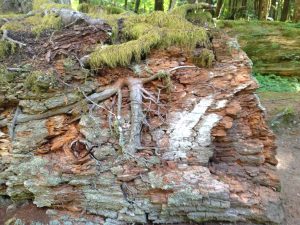 Intricate obstacle.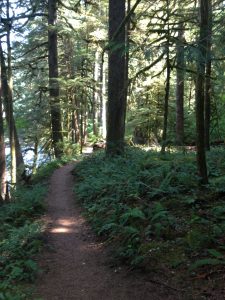 Maybe a way to proceed.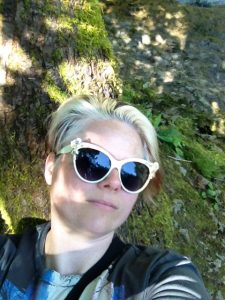 Still not sure where exactly I'm going, but on my way again.
I listen to a lot of audiobooks; in the car to make long drives bearable, at night to slow the hamster wheel of anxiety.
I never look for a specific title. I browse, often clicking through screen after screen of books that aren't to my taste, like sifting through the racks at a thrift store.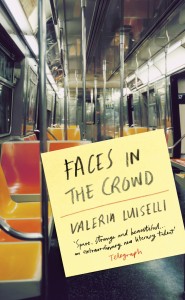 It was after midnight and I was nine screens in when I found Valeria Luiselli's Faces in the Crowd, read by Roxanne Hernandez and Armando Durán. Hernandez's voice was immediately captivating, and I was intrigued, too, by the double translation, first from the original Spanish Los ingrávidos (The Weightless Ones), then into audio.
I'm not going to tell you what it's about, only that I highly recommend it.
Bring lots of books, but remember that you'll also want to watch beach TV. Reliable channels include Waves, Clouds, Dogs, and Children. Sometimes you can get Horses or Storms; occasionally Sparklers.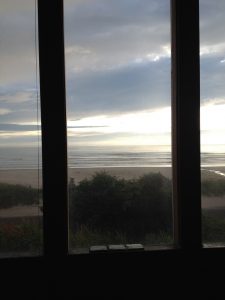 Someone's going to be Beach-Fire-Building Alpha. If that's not you, assist them by gathering kindling, carrying foodstuffs to be carbonized, and not complaining when smoke drifts your way. If you're the Beach-Fire-Building Alpha, rule benevolently, and gracefully accept all praise of your skills.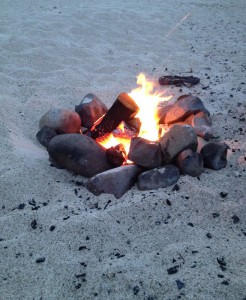 Consider not taking sunset photos because geez, aren't there enough of them in the world already?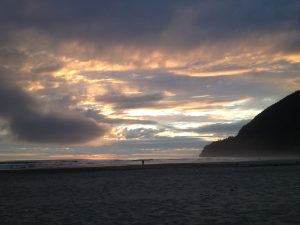 Reconsider.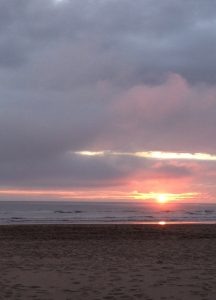 Feel grateful.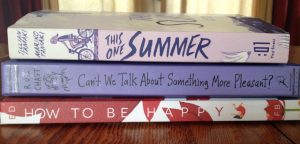 Can't We Talk About Something More Pleasant?
*    *    *    *    *    *
This One Summer, by Mariko Tamaki and Jillian Tamaki, perfectly evokes the early-adolescent state where sometimes you want to be older, sometimes younger, where the issues of the adults around you intersect and influence your world even when, especially when, they try to shield you from them, and what it's like to be in the place that has always meant one thing but now is starting to mean something else.
Can't We Talk About Something More Pleasant?, a graphic memoir by Roz Chast, is about dread, denial, dementia, decline, and death, and still manages to be funny. Especially recommended for anyone who is, has been, or anticipates becoming a caregiver for aging parents.
How To Be Happy by Eleanor Davis is a collection of short, spare, lovely and haunting graphic stories. Some of them are funny, too. Among my favorites: "The Emotion Room,"  "How To Be Strong," and the one-pager that opens the collection which begins: "Write a story. A story about yourself. A story about your life. Now, believe it."
More Recent Articles
---
Click here to safely unsubscribe from "Sara Ryan." Click here to view mailing archives, here to change your preferences, or here to subscribe • Privacy