Last week I had the excellent opportunity and challenge to be a guest instructor in the Graphic Storytelling program at The Animation Workshop in Viborg, Denmark.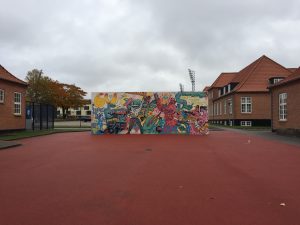 The opportunity aspect is obvious, including but not limited to: international travel, working with engaged & talented students, absorbing the culture of the school.
The challenge, or rather challenges: getting to know twenty students well enough, quickly enough, to offer useful feedback on their writing; assigning work that was demanding without being overwhelming, recalibrating assignments and talks based on student responses, and last but not least, doing all this while jetlagged! (I tried not to dwell on that last, though; the program employs a lot of guest instructors from outside of Denmark and the students told me they all complain about jet lag!)
I did have one day to adjust to the nine hour time difference before I started teaching. I spent a chunk of it at the cemetery, impressed by the hedges that provided a sense of privacy between graves, and by some of the older stones that included the profession of the deceased.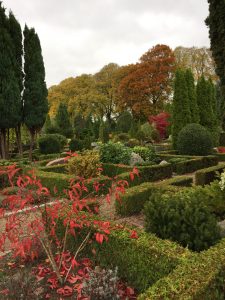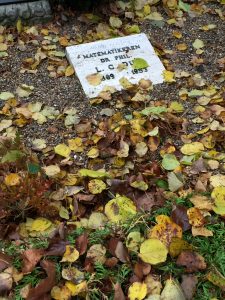 I also wandered around Viborg.
I like taking shots of architectural details; I tend not to take photos of people which perhaps makes it appear that I was in a post-apocalyptic landscape. But there were people in Viborg, I promise.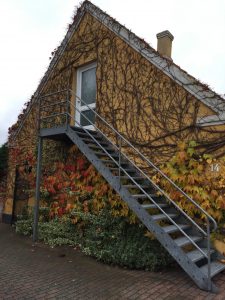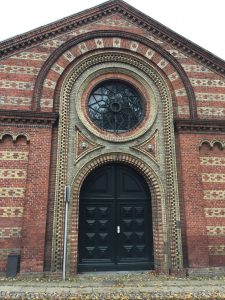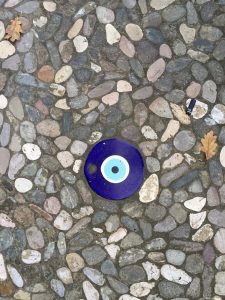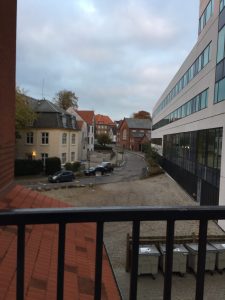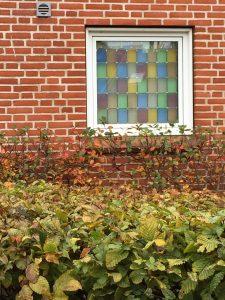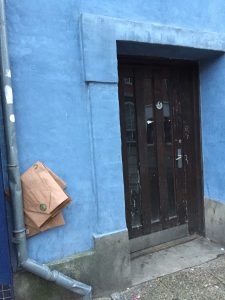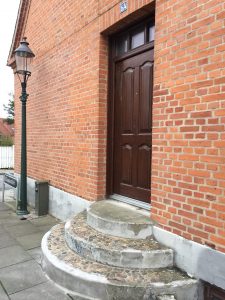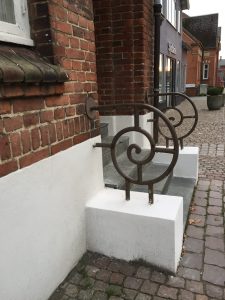 Steve Hickner was also a guest instructor during the week I was there. He gave a talk with advice and insights about working in animation, applicable to related fields as well: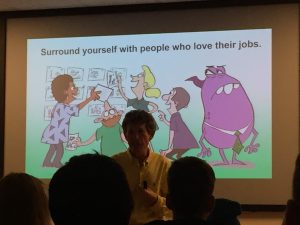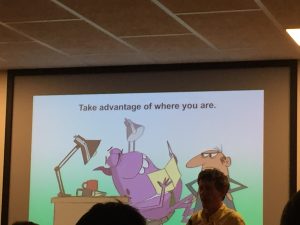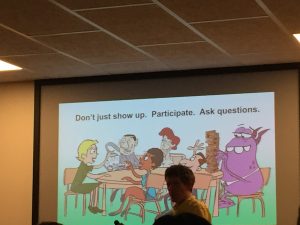 Here's the door of the room where I taught: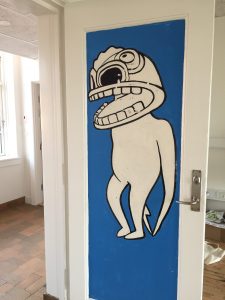 One concept I emphasized: imposing constraints at the beginning stage of writing can paradoxically make it easier to get started. For instance, I suggested writing a story in which every important element starts with the same letter.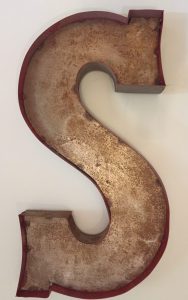 I expected that I'd learn a lot, and I did. I didn't expect to also come home feeling especially inspired to get back to my own work. But seeing the students' enthusiasm and lack of second-guessing throughout the week as they tackled the various writing assignments was incredibly valuable, and it made me excited to approach my writing in the same spirit.
Just as soon as I'm over this jetlag.
Suddenly it's more than halfway through September and I haven't posted since July. The longer it's been since my last post, the harder it is to decide what to tell you. What's been happening when perhaps it seems like nothing has been happening?
Well: a lot. A few highlights:
I visited Jessamyn, and she took me to some of her favorite libraries. (Not all pictured.)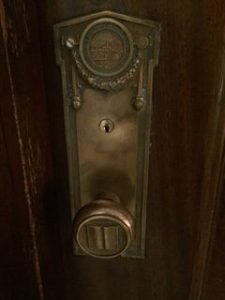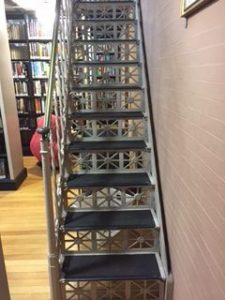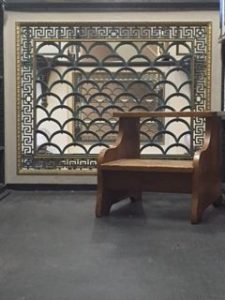 The BGLiterary retreat happened. It corresponded with both an air show and the Perseid meteor shower. So, in between, and sometimes during, discussions of craft and business, we stared at the sky.
I tabled and spoke on a panel at the excellent Boise Library Comic Con. Notable table interactions include the teen who told me they like "anything non-hetero" and the parent who talked about the limitations of the gender binary.
I moved a lot of furniture, including this filing cabinet.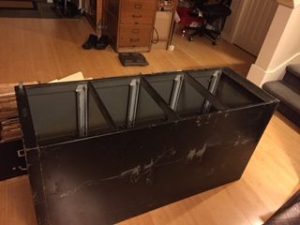 I taught a Writing the Other class focused on comics.
I hung out on the periphery of the second day of XOXO.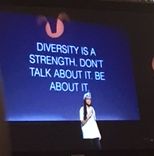 Next month I'm teaching a week-long writing workshop for Graphic Storytelling students.
I met some alpacas.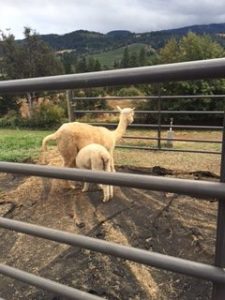 As always, I'm trying to figure out how to make the best use of my time. Opportunities to teach are exciting but require a lot of preparation. The dayjob takes at minimum 40 hours per week. Spending time with friends & family is essential. (Spending time with alpacas is perhaps not strictly speaking essential, but is pretty great and was done with a friend, so.) Writing requires — well, again, a lot, including but not limited to focus, momentum, and stamina. I'm striving to get and/or maintain all three.
Hoping you all are finding focus, momentum and stamina for your endeavors, and that you also have chances to encounter, if not alpacas, then equally delightful equivalents.
I was/am honored to be invited to teach a class that falls under the Writing the Other umbrella. I've been recommending the book by Nisi Shawl and Cynthia Ward for years, and admire the ongoing work that they, K. Tempest Bradford, and others are doing to teach and expand on the concepts and strategies the book offers for writing characters and settings outside writers' own experiences.
Here's the class description:
Comics is a visual medium. Not everything about a story is apparent from a quick glance, but comics readers can tell a lot simply by flipping or scrolling through pages about who is, and is not, included. The class will be an overview of strategies for Writing the Other sensitively and convincingly in comics, including character and setting design, finding useful reference for your artist (including when the artist is you), dialogue and captions, and staging scenes.
You can register for it beginning August 6th, unless you're a Writing the Other alumnus, in which case you can register for it Right Now.
It will be September 10th, 3-5 PM Eastern/12-2 PM Pacific, online via GoToMeeting. If you're thinking of taking the class and there's something you especially want me to cover, let me know!
And please also check out the other upcoming classes!
I wasn't going to write anything about Orlando. So often, when something brutal and devastating happens, the last thing I want to do is post about it, and mostly I don't. And yet as I tab back and forth, social media to my manuscript to this window I'm typing in right now, I can't stop thinking about something a friend said the other day, in comparing the ways we navigate our jobs and lives with respect to identity: "You're in deep cover." My Wikipedia entry notwithstanding, if you know me in my day-to-day life, my queerness is invisible unless I talk about it, and I don't always talk about it.
But today I can't not talk about it. I want you to know, whoever you are reading this, that I feel gutpunched, that I sent money to the Zebra Foundation as a small but hopefully useful action, that I listened to Nia King's We Want the Airwaves podcast and read from The Collection: Short Fiction From The Transgender Vanguard and Glitter and Grit: Queer Performance from the Heels on Wheels Femme Galaxy and As The Crow Flies because I needed to experience queer voices, and that I'm trying to work on my own book-in-progress but I can't stop thinking about all the voices that have been silenced.
I'll be tabling and speaking at my first Denver Comic Con in just a few weeks, June 17-19. I've heard great things about this show; I'm excited to participate! Here's my panel schedule:
How Educators and Librarians Can Collaborate to use Comics in the Classroom Friday, June 17 10:30 am 11:20 am Room 302 – Education
LGBT Comics You Should Be Reading Friday, June 17 5:15 pm 6:05 pm Room 401 – Comic Books – Mainstream
Genderbend It! In writing Saturday, June 18 11:00 am 11:50 am Room 502/503 – Literary / Authors
All in the Comics Family Saturday, June 18 1:30 pm 2:20 pm Room 607 – DCC Presents
How Comics are Focusing on Women Characters to Encourage Female Readership Saturday, June 18 2:45 pm 3:35 pm Room 303 – Education Classroom
It's Okay to Be (Geeky and) Gay Sunday, June 19 2:00 pm 2:45 pm Lab 8bit Stage
Hope to see Denver folks there!
More Recent Articles