On Monday night, after experiencing one of the most thrilling nights of live performance, I returned home to learn that Marian Seldes had passed away. My first thought was: perfect symmetry.
The thrilling night of theatre was Andrew Lippa's I AM HARVEY MILK at Avery Fisher Hall. I was transported to so many nights of thrilling theatre and live performance and the fact that my friend Noah Himmelstein had much to do with so many of them - either sitting at my side, recommending a show to me, or in this case, directing the piece.
Dear Marian Seldes. She lived, breathed, and fairly exuded theatre - either on the stage since the 1940s or in seats, almost every day. She officially taught acting at Julliard and at other theatre programs, but also by her actions and her enthusiasm. Any day with a theatre ticket was a good day for her. She was kind, beautiful and always wore purple, possibly a subconscious choice to reflect her inner regalness.
In the summer of 2007, I finally had the great pleasure of seeing her perform on the Broadway stage in DEUCE, starring opposite Angela Lansbury. It was a dream to see these two actresses and I went many, many times. From memorizing their lines - their delivery even - to greeting them at the stage door, it was my perfect Broadway summer.
On July 4, 2007, Noah Himmelstein accompanied me to see Marian and Angela in DEUCE. He was already an associate theatre producer but he was working toward his goal of directing. I know he was taking in more than just the performances of those two theatre legends. We naturally gravitated to the stage door after in hopes of greeting them.
It was one of those perfect serendipitous moments of being in the right place at the right time when I made Noah's photo with Ms. Seldes. To me, the photo captures all of the volumes of love and knowledge passing from the great actress to the next generation of theatre professional.
Later that fall, I had the photo enlarged and asked Ms. Seldes to autograph it for Noah. She agreed to do so only if I would, in turn, provide her of a copy autographed by Noah. Via associations, Noah went on to occasionally accompany Ms. Seldes to various theatre productions. The learning between master and student continued.
We would occasionally run in to Ms. Seldes around the city - usually at the theatre - after the run of DEUCE finished. One special occasion was after Barbara Cook's birthday concert in November, 2007 at Avery Fisher Hall. Before we entered the hall, we saw our dear Ms. Seldes who said "Aren't we lucky to be here? I'm so excited. Barbara's so wonderful and I think she's such a great actress."
Ms. Seldes caught up with Noah and me as we were leaving. I said, "Marian, well, what did you think? Wasn't it perfect?" She replied, "Oh yes, it was perfect. Now we know there is a Heaven and she is an angel."
On Monday night, seven years later, I was celebrating after another glorious night involving my dear Noah Himmselstin at Avery Fisher Hall. I couldn't help reflecting that certainly our Marian Seldes was there, this time as an angel, in that Heaven of live performance.


Noah Himmelstein & Marian Seldes, July 2007
Autumn in New York has been many things to me over the last 10 or so years - a calendar blissfully full of openings of new shows, opera, concerts at Carnegie Hall and the New York Phil...and especially Betty Buckley.
Betty is back in New York and this time, she's brought her new album
GHOSTLIGHT
with her. She'll be at Joe's Pub all of this week performing songs from this delicious new album. Oh my Lord, I can't wait to see her and immerse myself in her sound.
Ghostlight is produced by legendary artist T Bone Burnett. Betty Lynn and T Bone go way back to their young lives in Fort Worth, Texas. This album evokes all that comes from a long friendship - full of hope and love but also all of the things that all the years of living will do to you.
Betty is that rare modern girl singer - she takes Broadway songs and standards, makes them her own and performs a full show with each and every stanza. Her voice takes me places I didn't know how to get to on my own. There's a lustful jazz sound to this album, sometimes completely mournful and then she moves on with a steely demand that all is hope and cheer despite the juxtaposition of the dissonant chords. Betty's cutting, yet tender vocals are map of every human emotion. Les you think this is an album of full of angst and longing, it's downright sexy too:
Body and Soul
might make you drop everything to slow dance with your lover.
Besides all that, Ghostlight just sounds damn awesome. It was recorded at The Village in Los Angeles, CA. The session musicians are a who's who and include
Bill Frissell
on electric guitar and
T Bone Burnett
himself on acoustic guitar. Betty Buckley was involved in all of the arrangements, and on my favorite of the tracks,
If You Go Away
(from Jacques Brel) Betty co-arranged with Bill Frissell.
It's the type of album just makes me want to hit repeat over and over again. Buy it on iTunes, Amazon or order directly from Palmetto Records - the liner notes are gorgeous. Get to Palmetto thru Betty's beautiful site
http://www.bettybuckley.com/
Buy the album then go see Betty this week at
Joe's Pub
down on Layfayette. Next week, Betty is teaching her song interpretation workshop at the T.S. Schreiber Studio. She's also doing a couple of extra concerts in the area - on the 12th, she'll be out at the
Bay Street in Sag Harbor
and on the 18th she'll be in concert at the
Tilles Center
in Long Island. In November, she heads to San Francisco for a series of performances at Feinstein's at the Nikko.
If you don't already have a ticket to I AM HARVEY MILK at Lincoln Center's Avery Fisher Hall on Monday night, get one!
http://iamharveymilknyc.com/
Ticket prices start at only $40.
Here's the thing about I AM HARVEY MILK: it's technically termed a choral oratorio, but it's so much more. I think of it as cantata meets Broadway meets opera. I saw it at the inaugural performance in San Francisco and can't wait to see it again. My heart swelled and my mind opened larger than they had ever been before from what I learned and felt with this piece.
It is a biography of Harvey Milk, the first openly gay elected official. But to me it was more than just about Harvey Milk and being gay. It's about being true to yourself and who you are, respecting others for who they are and celebrating life. It transcends Harvey's personal story into all of ours, gay, straight, male, female, whatever.
The piece is a collection, sort of a song cycle, of solos and choral numbers. It's very theatrical - heart wrenching, emotionally soaring, joyful!
There's a young boy singer, who sings the role of the young Harvey, a soprano who sings a sort of generic role of "mother" and "teacher" (at this one it's Kristin Chenoweth; I saw Laura Benanti in San Francisco, in LA it was Alexandra Silber), a men's chorus (this time made up of Broadway leading and chorus performers), and a tenor who sings Harvey. Harvey is being sung by Andrew Lippa, the composer and lyrcist of this piece. Accompanying the piece is the prestigious Orchestra of St. Lukes.
I'm also very excited that my dearest friend
Noah Himmelstein
has collaborated on this work with Andrew Lippa and directed it from the start. Noah has created a truly magical staging, intricately delicate but bold and inspiring.
Please find me before and after the performance, outside of Avery Fisher Hall near the center pillar of the walkway. I want to say hello to each of you!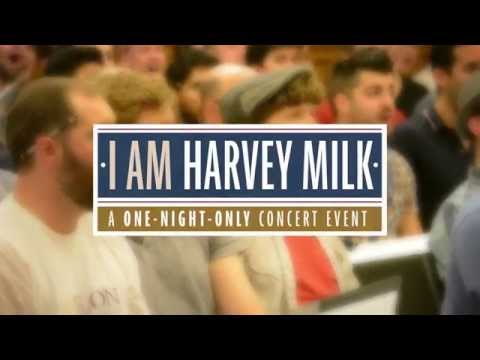 I was happily charmed when I attended Bloggers Night at
You Can't Take It With You
last week. Now playing at the Longacre Theatre on West 48th Street, the Moss Hart and George S. Kaufman classic runs until January, 2015.
The cast is headlined by Rose Byrne (a lovely Broadway debut) and James Earl Jones. Kristine Nielsen, as mother Penelope, steals the show. Annaleigh Ashford, as daughter Essie, is a close runner up for thief of said show. Also on stage are Elizabeth Ashley, Joanna Day, Julie Halston (she's always everything you want her to be), Byron Jennings, Fran Kranz, Mark Linn-Baker, Reg Rogers, Will Brill, Patrick Kerr, Marc Damon Johnson, Karl Kenzler, Nick Corley, Austin Durant and Joe Tapper.
And there are kittens! And snakes. The only thing this production needs is more kittens, less snakes. MORE KITTENS!
Jeffrey Richards
and his producing partners have once again done what they do best - bring a fantastic ensemble together on a gloriously decorated stage to bring a historic comedy to life (remember
Blithe Spirit
and
The Best Man
? Although, let's not forget
August, Osage County
- another genius ensemble play but a drama, produced by Richards et al.)
You Can't Take It With You
first played on Broadway for 838 performances, opening at the Booth Theatre on December 14, 1936. It was revived on Broadway in 1945, 1965, 1967, and 1983. In 1938, Frank Capra directed the film version starring Jimmy Stewart and Jean Arthur.
If you're on the fence about seeing it, I beseech you to see it for Kristine Neilsen - she is an absolute genius and one of the very best of the American stage. I loved her last season in
Vanya and Sonia and Masha and Spike
.