. It's the best holiday celebration in New York City, and this comes from a cynical soul who has all but given up on Christmas. It also stirs up my wee dram of Celtic blood and makes my soul soar! I plan my entire December around the Pipes of Christmas concert.
In New York City, the concert is at Madison Avenue Presbyterian on December 14th at 2 and 7 pm. On Sunday the 15th, the concert is held at Summit, New Jersey.
Tickets are available via
Smarttix online
or by calling (212)868-4444.
The Pipes of Christmas is presented by Clan Currie and is in its 15th year. It's a joyous event that also raises funds to support music scholarships for educational institutions offering Celtic music programs, including the Royal Conservatorie of Scotland, the Gaelic College of Arts, and the National Piping Centre.
The traditional and spiritual concert features music and readings from the Celtic ancestry of Scotland, Ireland and Wales. Features performers include James Robinson ("Braveheart"), New England fiddle champion Paul Woodiel, "Riverdance" uilleann piper and flutist Christopher Layer, Gaelic Mod champion harpist Jennifer Port of Golspie, Scotland, and the Pipe Major Kevin Ray Blandford Memorial Pipe Band from Redlands, CA.
The concert will also debut composer Steve Gibb's "Lullaby for a Prince," specially commissioned to mark the birth of HRH Prince George of Cambridge. Gibb, of Inveness, Scotland, debuted his beautiful composition "Balmoral Snow" in honor of HM Queen Elizabeth's Diamond Jubilee at last year's Pipes concert.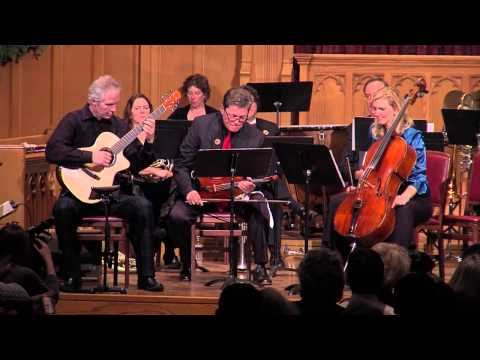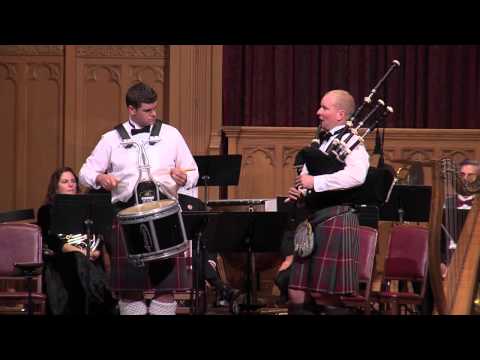 We joined in the centennial celebrations for British composer Benjamin Britten by attending the concert of
Peter Grimes
at Carnegie Hall. The stars were Anthony Dean Griffey in the title role, Susanna Phillips as Ellen Orford, the St. Louis Symphony under the direction of David Robertson, Alan Held as Captain Balstrode, Meredith Arwady as Auntie, Patrick Carfizzi as Swallow, Nancy Maultsby as Mrs. Sedley, David Pittsinger as Hobson, Thomas Cooley as Robert Boles, Liam Bonner as Ned Keene, Keith Boyer as Horace Adams, Leela Subramaniam and Summer Hassan as the Nieces and the St. Louis Symphony Chorus under the direction of Amy Kaiser.
I had seen full productions of Peter Grimes both at the Met Opera and the WNO. I was thrilled to really hear this production, especially for Britten's rich orchestrations, particularly during the storm scenes. The entire concert was thrilling. Tony Griffey is magnificent as Peter the loner fisherman, while Susanna brought elegance to the empathetic teacher. Both Tony and Susanna are superb actors; even without costume and set, they brought a realism to the production. I loved the entire cast - they brought vocal and acting satisfaction to the production.
Peter Grimes is the ultimate murder mystery opera. Even after experiencing this opera live three times, I still don't know if Peter did it or not. The story of the fisherman who is perhaps a victim of circumstances and the closed minds of his fellow villagers is heart wrenching.
The emotion in this music is palpable and the St. Louis Orchestra showed its affinity for this masterpiece. And the viola! My God - I really didn't believe a viola was capable of making such a such. I can still feel it in my bones.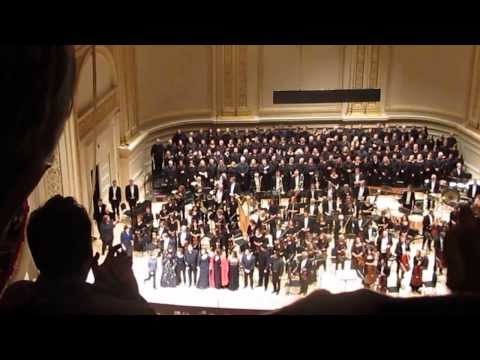 Went back to Die Frau ohne Schatten at the Met thanks to Sally and the Rush Ticket program. This production, this cast, this opera made me FEEL about opera again. Viewing it twice was barely enough.
Last week,
Renée Fleming
participated in an online answer/question series via Reddit. Besides it being downright fun and Renée got to show off some of her sense of humor, she shared some really practical advice that I'm taking - you don't have to be a singer to put this to practical use:
Hi Renee! I am a young mezzo currently applying for grad school and I'm thrilled that you are doing this AMA! How did you keep yourself motivated at the transitional points of your career? What are the most important things to remember when competitions, auditions, and applications seem endless?
ReneeFleming: 5 days ago
take a piece of paper, and dream.... imagine your career if it was what you wanted, in ten years, twenty.... and then imagine the steps you will have to take to get there - are you making yourself special in terms of repertoire, in terms even more importantly, of personality when you enter an audition... and your image - is it together? it's a very competitive world right now
Read all of the questions with Renée's answers online by
clicking here
.
Meanwhile, just because I have to watch it over and over again, here's Renée's contribution to David Letterman's Top Ten List. It's not her first time on that stage but it's probably her most unexpected appearance.
More Recent Articles