This was my first time seeing
Measure for Measure
. I thought it was going to be a comedy, but it came across more as a commentary on political hypocrisy. Shakespeare wrote it in 1603 and of course, it could have been written yesterday, i.e. not much has changed with our politicians. That's not to say I didn't laugh; I certainly did - it's full of irony and the cast delivered the wit with great skill.
Typically Shakespearean, it's full of hidden identity, trickery, lust, love and justice for all. It is even a bit risque with accusations of fornication, unlawful marriage, pregnancy out of wedlock and sexual blackmail.
Directed by Lynnea Benson, this one had all of the elements that are customary of the Frog & Peach - simplicity in set that allows the text to shine and naturalistic actors practicing beautiful delivery. This production also featured fantastically flamboyant and sexy costumes by Asa Benally.
I've seen at least four productions of Shakespeare by Frog & Peach and I've enjoyed them all. I love that it's Shakespeare in a neighborhood - I walk 6 blocks to spend the afternoon with them. The company is so accessible and some of the actors deliver the text so naturally, it feels like they are just having a conversation with you - notably Brad Holbrook, Erick Gonzalez and Vivien Landau.
Measure for Measure
features these three as well as company regulars Eric Doss (he does play a
bad
guy so good), Amy Frances Quint, Ilaria Amadasi, Macus Watson, Rachel Handler, Flor Bromley, Oliver Conant, Philip Oros, Stephen Siano, Alex Simmons, Jonathan Reid Wexler, Megan McGarvey, Julia MacMillan and Steve Mazzocone. Mazzocone, togged as a super stylish dandy, had me giggling at his every line delivery.
Frog & Peach always comes with the bonus of music - often, they set the tone with pre-curtain and intermission rock music. This production features some sort of Dixie land jazz. This production also features a lovely original piece by Ian McDonald and performed by company member Iliaria Amadasi.
The production runs until May 19th, with four performances from Thursday through Sunday: Thurs, Fri, and Sat at 7:30 PM, Sun at 3:00 PM. You can't beat the price either:
$18 General Admission, $12 seniors and students. Call the Smarttix Box off at (212) 868-4444 or
purchase online.
Tomorrow night, the 2012 Tucker Gala will be broadcast on PBS' Live from Lincoln Center. I attended the concert at Avery Fisher Hall in Lincoln Center on November 11th and it remains my favorite concert event of the year!
This was my sixth time to attend. It included performances by international opera singers as well as the winners of the annual Richard Tucker Music Foundation prizes. The Foundation, named after the great American tenor, was founded as a "non-profit cultural organization dedicated to perpetuating the artistic legacy of the great American tenor through the support and advancement of the careers of talented American opera singers by bringing opera into the community." Each year the Richard Tucker Music Foundation awards cash prizes to individual U.S. born singers. There is no application process, only nomination.
This year's stars were Ildar Abradzakov, Marcelo Alvarez, Olga Borodina, Giuseppe Filianoti, Gerald Finley, Marcello Giordani, Liudmyla Monastryska, Erwin Schrott, Ailyn Perez (2012 Richard Tucker Award Winner), Jamie Barton, Quinn Kelsey, Tara Erraught, Stephen Costello, Amber winners of grants from the Richard Tucker Music Foundation, members of the Metropolitan Opera Orchestra and the New York Choral Society, all under the baton of Maestro Fabio Luisi.
This year seemed to belong to the bari-hunks, but there's some diva thrown in too, especially with the knock-out mezzo sopranos Ms. Olga Boradina and Jamie Barton. The glamour and beauty came from this year's winner Ailyn Perez who wowed in several different gowns and opened the evening with Manon's gavotte on the Cours-la-Reine, my most favorite of all of the arias. The evening was as thrilling as ever and I'm so excited that it's hitting the airwaves on Live from Lincoln Center so others can see why I love the concert so much. Brava, Tucker Gala, brava.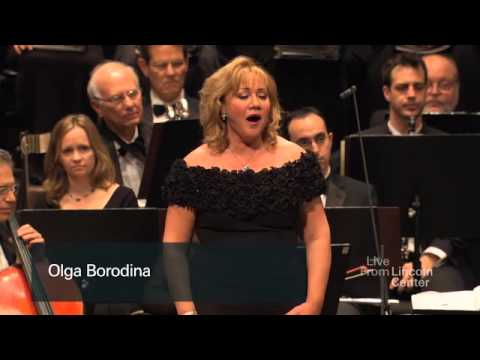 I was fortunate enough to catch Bruce Graham's "
The Outgoing Tide
" at 59E59 last weekend. This is the play's New York premier.
Starring Michael Learned, Peter Strauss and Ian Lithgow, "The Outgoing Tide" a dramedy about a family stuck in a mire of indeciviness about change being forced upon them.
Peter Strauss, in a truly brilliant performance, plays rough yet surprisingly tender Gunner who is suffering from dimentia. I was absolutely blown away by his performance. His wife Peg, played beautifully and subtly by Michael Learned, is grasping at her rope's end and is trying to make things easier for both of them while wading in a little bit of denial. Their grown son Jack, played by Ian Lithgow, is dealing with his own issues, both with being a father and coming to terms with his relationship with his own father.
I found the play to be very funny while being realistic, even while it tackled the sad and all too prevalent topic of aging parents. At first, I was taken aback by the crassness of Gunner, but I found myself agreeing with him, cheering for him and even crying for him. His character is brave and realistic. I could see my own mother in Peg, in her wanting to take care of her husband, even in her denial of the seriousness of his condition. I was slightly reminded of "On Golden Pond," but without the angst.
It's beautiful one set production with lovely lighting. Dirk Durossette was on board for scenic design, while lighting was by James Leitner. The smoothly run show is directed by Bud Martin. The producer is
Delaware Theatre Company
.
Tickets are available online via
Ticket Central
or by calling 212-279-4200. 59E59 Theaters is at 59 East 59th Street between Madison and Park Avenues. It's running until December 16th and is well worth a viewing.
For the last four years or so, Karigee and I have looked forward to October (and sometimes February) in New York City more than any other month because it would mean the return of Betty Buckley at Feinstein's. This October came too slowly and then went way too quickly and took Betty with it....and it was possibly the last time we'll see her there, at least for a very long time. Feinstein's at the Regency is closing its doors on December 31st due to renovations coming to the Regency.
On top of the thrills that came with hearing Betty perform live in such a sophisticated, intimate venue, I had some of the best times of my life on those evenings. Some of my best friends came along for the various incarnations of her show: Karigee (natch!), Robert "Ravinia Bob" Bullen (
Chicago Theatre Addict
), Kevin Daly (
Theatre Aficionado at Large
), Byrne Harrison (
Stage Buzz
), Roxie, Chelsea, and Steve and Doug. Between rather large bar tabs, sometimes hotel room bills and tickets for multiple repeat visits, we dropped some serious change at this joint. And let me tell you, it was worth every last red cent.
Betty was at Feinstein's for the whole month of October with a new show "The Other Women: The Vixens of Broadway." She sang the songs of supporting female characters of musical theatre - all show stoppers and each stopping her own show. She opened with "When You're Good to Mama" - vamping around the room and selling it like nobody's business. As usual, Betty delivered the gamut of emotions - she makes me laugh and laugh and then she'll pierce my heart when she gets down to the emotional business.
I was thrilled to hear her sing a really sultry rendition of one of my favorite songs from Rodgers and Hammerstein's
Allegro,
"The Gentleman is a Dope." She also gave us an especially gorgeous "Something Wonderful" from
The King and I.
The set also included
"
A Fact Can Be a Beautiful Thing
" from Promises, Promises, "
Another Suitcase In Another Hall" from
Evita,
"I Know Things Now" from
Into the Woods
and "The Miller's Son" from
A Little Night Music.
Betty had her band with her - Christian Jacobs on piano, who also did all of the arrangements, Tony Marino on Bass (incidentally Betty and he did one of the coolest skatting riffy things!), Vic Juris on guitar and todd Isler on drums. Together with Betty, they give her sets an old school, jazzy sound - Betty gets to be the Girl Snger and the only thing missing is a dance floor. It's a delicious sound of which I'm absolutely mad.
Until I can hear her live again, which I hope is sooner rather than later, and hopefully someday again at Feinstein's (and quite possibly across the pond when she stars in DEAR WORLD at the Charing Cross Theatre), I'll have to be satisified with Betty's albums, all of which I love. I'm particularly smitten with her latest:
Ah Men! The Boys of Broadway
which is beyond fabulous in repertoire and sound.
photo by Stephen Sorokoff
More Recent Articles