The cast is headlined by Rose Byrne (a lovely Broadway debut) and James Earl Jones. Kristine Nielsen, as mother Penelope, steals the show. Annaleigh Ashford, as daughter Essie, is a close runner up for thief of said show. Also on stage are Elizabeth Ashley, Joanna Day, Julie Halston (she's always everything you want her to be), Byron Jennings, Fran Kranz, Mark Linn-Baker, Reg Rogers, Will Brill, Patrick Kerr, Marc Damon Johnson, Karl Kenzler, Nick Corley, Austin Durant and Joe Tapper.
And there are kittens! And snakes. The only thing this production needs is more kittens, less snakes. MORE KITTENS!
Jeffrey Richards
and his producing partners have once again done what they do best - bring a fantastic ensemble together on a gloriously decorated stage to bring a historic comedy to life (remember
Blithe Spirit
and
The Best Man
? Although, let's not forget
August, Osage County
- another genius ensemble play but a drama, produced by Richards et al.)
You Can't Take It With You
first played on Broadway for 838 performances, opening at the Booth Theatre on December 14, 1936. It was revived on Broadway in 1945, 1965, 1967, and 1983. In 1938, Frank Capra directed the film version starring Jimmy Stewart and Jean Arthur.
If you're on the fence about seeing it, I beseech you to see it for Kristine Neilsen - she is an absolute genius and one of the very best of the American stage. I loved her last season in
Vanya and Sonia and Masha and Spike
.
Betty Buckley
is coming back to sing in New York! She'll be performing seven shows at Joe's Pub October 7-11th. My anticipation is palpable! I haven't seen her sing live for almost two years. Tickets are available online by clicking
here
or by calling Joe's Pub at
212.967.7555.
Currently through September 7th, Miss Betty Lynn is in Horton Foote's stirring play
The Old Friends at the Alley Theatre
in Houston. I saw her turn as "Gertrude Hayhurst Sylvester Ratliff" at the Signature Theatre here in New York. It was the first time I had seen Betty in a straight play and I was completely blown away. The depth and realness she portrayed was emotionally cutting.
On September 16th, Betty's much anticipated recording
Ghostlight
, produced by fellow legendary Texan and long time friend T-Bone Burnett will be released. The album is
available for pre-order
so you get it immediately upon release (because who can't wait to hear this!) via the Palmetto Records site, or follow the links from
www.BettyBuckley.com
. The album is available on cd or on vinyl. There's also a limited edition vinyl and cd with art box - the photos are gorgeous!
Meanwhile, fans and friends of beloved Betty are showing their spirit for the upcoming album release:
and my contribution since I rented a car last weekend:

From Baltimore Style Magazine, Ones to Watch by Ian Zelaya:
Noah Himmelstein, theater and opera director
Noah Himmelstein
is certainly making a name for himself in the theater world. Having directed numerous plays and operas including "Things I Left On Long Island," "Positions 1956," and "Loving Leo," his latest project is the 12-movement oratorio "
I Am Harvey Milk
," which has been a monumental achievement for the Pikesville native and Carver Center for Arts and Technology graduate. Part choral work, part theater, "Milk" follows the life of the first openly gay man to hold public office and has been performed seven times around the country over the past two years—the most recent being a massive reunion show featuring more than 500 men from choruses and orchestrasacross the country at the Walt Disney Concert Hall in Los Angeles. "It's the most extraordinary thing I've been a part of," Himmelstein says. "My mission is to combine opera and theater."
"Milk" can next be seen
Oct. 6 at Avery Fisher Hall in New York City
, starring its writer/composer Andrew Lippa and Kristin Chenoweth.
Finally, FINALLY,
Prettybelle
is available digitally. This album was barely available at all and one had to obsessively comb thru ebay stalls to get even a vinyl recording and pirated rips burnt up the interwebs. It is now available via Amazon, iTunes and CDBaby.
Prettybelle is the bizarre musical about an alcoholic manic depressive who puts herself out as a prostitute to pay restitution to minorites whom she has learned were lynched by her deceased sherrif husband. Sounds great, right? Well, the music was by Jule Styne and Bob Merrill and it starred Angela Lansbury. It tried out of town in Boston...audienced were stunned...walked out...and Angela threatened to boycot it if it actually moved to Broadway. The show only lasted for just over a month from February to March, 1971.
It's based on the 1970 novel "Prettybelle: A Lively Tale of Rape and Resurrection" by Jean Arnold. Somehow, I doubt she ever envisioned that it would be the basis for a musical.
Yet! The music is amazing, glorious and addictive. Plus, some of the lyrics are among
the dirtiest
ever written. The eleven o'clock number, When I'm Drunk I'm Beautiful, is the stuff of which made Angela Lansbury a legend - it's a mind-blowing belt of a song that is as thrilling as any theatre song ever performed.
The original production was never recorded but in 1982, just after Angela's Tony Award Winning and Golden Globe Winning run in
Sweeney Todd
and before she was in the Broadway play
A Little Family Business
and the revival of
Mame
(and shortly before the epic run of
Murder, She Wrote
) Bruce Yeko brought most of the original cast to make a studio recording. A CD was re-issued in 1993 by Varese Sarabande.
As Angela Lansbury herself told me back in 2007, " Oh well, some of those songs are very, very good. Some are
very, very
bad."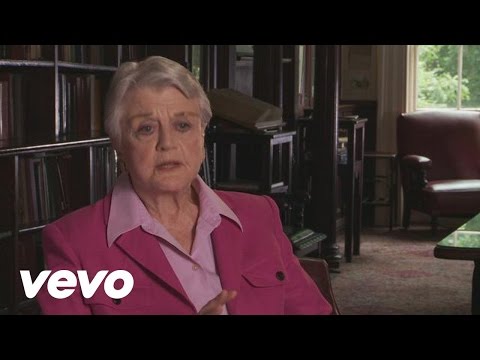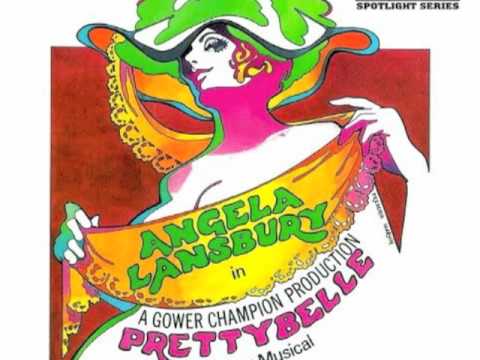 Sara Cooper
has received the
2014 FringeNYC Overall Excellence Award for Playwrighting
for
Things I Left on Long Island
!
Things I Left on Long Island
, as part of the 19th annual
2014 FringeNYC
, starred
Lindsay Goranson as mother Dolores, Susanna Hari as Grandma, Jenn Mello as Aunt Velma, Michael Rehse as Cousin Stephen, and Elysia Segal as Marny. Noah Himmelstein directed.
Congratulations to Sara for the gorgeous words and to the cast and Noah for bringing them to life. ​

I'm so glad to say that I saw
Things I Left on Long Island
:
http://www.sarahbsadventures.com/2014/08/things-i-left-on-long-island-at.html
This is the fourth piece I've seen by Sara Cooper (two others were with her collaborator composer Zachary Redler) and I will continue to watch for pieces by Sara.
More Recent Articles