Hi all! I forgot to post these Mother's Day cards I feverishly made last Friday for my mom and MIL. This one was for my MIL. I made easel cards because she likes them. She always complains that my cards are too heavy and fall down all the time! So these are the perfect fix for that! The stamps used on both cards are from the Motherly Love set from Flourishes.
This one was for my mom. She loves yellow and I like it paired with the blue. I used two different paper packs for these and don't remember which ones are which. I think the first one is from Pebbles Family Ties line. The second is Authentique's Lively. 
Hi there friends! It's been a few days since I last posted....busy week! But I'm here with a new technique challenge from
Just Us Girls
. This week,
Tangii
came up with a great and easy technique...use some kind of white medium on your creation. It could be white ink, white pencil, chalk, etc.
I recently took another class from Online Card Classes (His & Hers), and Jennifer McGuire made the coolest card with white pigment ink and dye inks. I did something similar with my card. I stamped the solid tree from PTI's Layered Postmarks: Holiday in their Fresh Snow ink. I overstamped the postmark print in Always Artichoke. Then I added too many snowflakes (I never know when to quit!) and used the ink to shade around the kraft card stock. I stamped the sentiment from PTI's Stylish Sentiments: Holiday in Versamarkon velum and embossed it in white embossing powder. I added a couple of sequins to the sentiment. It's all mounted on an Always Artichoke base. A sheer ribbon bow tops off the tree.
You can see more great inspiration from the JUGs DT at these blogs.

Thanks for stopping by! I have Mother's Day cards to share. Hopefully on Monday! See you then!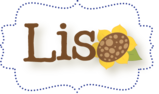 When you open the lid of the grill, you will see a grill that can be lifted off to reveal a box that you can put your gift in. I put some red filler paper inside to make it look like the grill was in use.
The entire team is posting today. You can see what they created with this template at these blogs.
Tomorrow I'll announce the winner of our contest from yesterday, so come back then! Thanks for stopping by!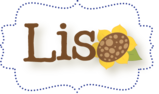 More Recent Articles