Popping in to say I'll be back soon!
Can't wait to show you all what I've
been up to during spring break!
There will be a new
Inspire Me Friday
next week!
Hope you're all enjoying the spring weather!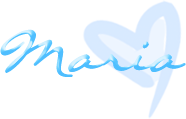 ...Joyful Stamper will be taking a spring break!
Kraft cardstock, SU! cardstock,
Martha Stewart heart punch, Memento ink
Zva Creative bling, paper piercer,
Cricut - Simply Charmed cart, pg 53 <paper> & shadow
all the wonderful crafters & bloggers
who make my heart smile daily!!
Hop with us to see what's been
Kraft cardstock, SU! vanilla cardstock,
Memento ink, Martha Stewart butterfly punch,
October Afternoon- Woodland Park Washi tape.
Lenox - Butterfly Meadow collection via
Such a gorgeous collection,
Wait until you see what inspired
Patty
! she's your next stop! Thanks so much for hopping with us!
Check it out!
I shared today's creation with -
Happy Friday everyone!
Thank you all so much for sharing your creativity
to help inspire all of us!!
Here are last week's featured artists -
garland chick @
Crafty Journal
!
adorable!!!
sunshiny card @
She Stamps
!
beautiful Cheryl!!
soft, fuzzy & fabulous Nichole!!
an adorable spring scene,
beautiful Angela!!
GREAT way to recycle candle left overs,
and re-purpose your TP rolls!!!
Congratulations everyone!
featured button & display it proudly!
More Recent Articles
---
Click here to safely unsubscribe from "... Joyful Stamper." Click here to view mailing archives, here to change your preferences, or here to subscribe • Privacy