Frog cupcakes! Who doesn't love frog cupcakes!?
I know some of you deny it – you call it the "Way Too Crowded" and turn up your noses. You say, "I just can't deal with the conga line," but you still show up to spectate. You train on the course with your buddies, who are all registered to race, and discuss the prospects of Max or Varner or this-years-new-thang. You pretend otherwise, but just like the rest of us, you totally love the Way Too Cool.
Jenelle, Jamie, and Sarah keep warm before the start of the 2013 Way Too Cool.
Cool is many things to many different people. For some, it serves as an early season benchmark. Where do I stand after a winter of semi-slothdom? For others, its friendly terrain makes for perfect first-time ultra racing. Because I run Cool year after year, it works well as a measurement of my own progress as a runner over the years. For those of us from the Tahoe and Reno areas, heading down the hill the first week of March is also a springtime ritual that beckons us with warm sunshine to break from the winter chill. Because it seems that the entire NorCal ultra community turns out for this race, it is also the pinnacle of socializing this time of year, second only to summertime's Western States.
What were some of my best Cool experiences? Back in 2011, going sub-5:00 was a big deal, and I was pretty stoked to get there. Let's not forget the shit-storm outhouse-search of 2012. Most hilarious race report ever, I'm pretty sure. There were the quivering quads of 2014 which resulted in both my course PR (4:44) and the most painful post-race leg cramping I've ever experienced. That's what happens when you run hard while under-trained, friends! Last year was the I've-barely-trained-so-I'm-running-without-a-watch-and-pretending-I-don't-care year. It was a pretty good strategy that garnered me a 4:50 without too much trouble.
This will be my sixth year running this iconic trail test. With that in mind, I have some highlights and tips for those of you who will be toeing the line with me on Saturday. Here are some things to enjoy and things to watch out for:
Veterans: Go out fast! No kidding. It's easy to get caught behind the mob. When I ran a 12 minute PR to go 4:44, I shaved 8 of those minutes off in that first 8-mile loop. Apparently I'd been taking it too conservatively.
Use caution on that downhill between the first aid station and the Quarry Road aid. It's a good place to use your refined downhill technique, but it's also a good place to blow out your quads if you hammer it too hard. I always feel like people hammer this part, and I clean them up later after mile 20.
Drink-up at Maine Bar. They say it's only 4.3 miles from there to the ALT aid station, but I swear to God it's more like 8. I can never make that distance on one bottle without running dry and cramping as a result. That stretch is the sole reason I carry two water bottles at Cool. It takes FOREVER to get to ALT.
After ALT though, it's all gravy. You can spend this long, smooth, slightly downhill stretch of trail passing people like mad because you paced yourself well. Right?
Always run that last 1.4. It's uphill, yes. You hurt, I know. Suck it up. The finishline will get there so much faster if you run it. It's only 1.4 miles! Don't stop at the aid station – just go. At the end, friends await.
Get a good night's sleep, a good parking place, and I'll see you all bright and early on Saturday!
Cupcakes and beer with Jenelle at a Way Too Cool finish celebration
Author's note: If you're curious how a California girl ended up at a race in northern Minnesota, you can read my love-affair-with-Minnesota preview-post here.
Checking out the views of Lake Superior (Photo courtesy of Superior 100)
The aptly named Superior 100 (Yes, it's on the Superior Hiking Trail, and parallels Lake Superior, but it's also just superior as far as most events go.) is a point-to-point course through the Sawtooth Mountains of Northern Minnesota. While the term "mountains" is perhaps a bit generous here, the race does manage to pack 21K feet of elevation gain and 21K feet of descent into its 103 miles. That, plus the highly technical nature of many of the trail sections, makes its tagline, "Rugged, Relentless, Remote", more than accurate.
I had been intrigued by this race since the late 90s when I guided teens on rock climbing trips on the Superior Hiking Trail. I was strictly a road runner at the time with only three marathons under my belt, and I couldn't fathom how one could run on such technical terrain, much less do it for 100 miles. The mystery enticed me, and I knew I wanted to run it one day. I was an ultrarunner long before I was actually an ultrarunner.
In many ways, the race turned out to be exactly what I expected: beautiful and challenging. It also turned out to be so much more.
It reconnected me with a time in my life when I had been more open to new experiences, more capable of embracing the unknown. It gave me some much needed quality time with my sister, who graciously agreed to crew for me. It reminded me that I have so much more support from family, friends, and even perfect strangers than I often remember.
One of the hardest parts of the race was squeezing it into a weekend during the second week of school. When I got permission in July to take two days off for the race, I thought, "Sweet! It's on!" But I almost pulled the plug on it so many times between that day and race day. The travel would be extremely tight, the whole weekend would be expensive, I couldn't afford to fly out anyone to pace me, and I carried major guilt about taking time away from my students during such an important time in the school year.
Thursday morning I got up at 3:50 AM to catch the first leg of my flight. Four hours of sleep on the night before the night before race day. Dammit! I hadn't been averaging much better than that all week because I was so busy with work and trying to take care of the dogs and house all by myself, but, hey, that's life. I was only taking a carry-on because I was too worried about the airline losing my bag, and there simply wasn't any room in my itinerary for delays. Who travels to a 100-miler with only a carry-on! A girl with no drop bags, that's who.
I landed in Minneapolis at about 2:00 PM, got the rental car, met up with my sister Laura who also flew in that morning from L.A., and we drove straight to REI where it took me about 20 minutes to drop $200 on race supplies. (The race was serving Hammer products. I can stomach Hammer gels for a 50K or shorter, but definitely not for a 100, and I abhor Heed. I needed GU!) After that, it was straight Up North, and we arrived just in time for the 6:30 PM race briefing. Whew!
On the road to Two Harbors! (Photo: Laura Brugman)
Since I had Laura to crew, I didn't need to take the morning shuttle from the finish line, and we stayed at a hotel near the start. This allowed me to sleep in to 6:00 on race morning, giving me a full 8 hours of sleep. It wasn't enough to make up for the lack of sleep all week, but I was still incredibly grateful for it!
At the Java Moose, in Grand Marais, MN, circa 1999
"How does it feel? To be on your own, with no direction home, a complete unknown, like a rolling stone?"
- Bob Dylan,
"Like a Rolling Stone"
(From Highway 61 Revisited)
In the fall of 1996, after I'd finished hiking the PCT, I moved to St. Paul, MN, taking up residence outside of southern California for the first time in my life. I was 22 years old.
The beauty of being 22 is that you have enough life experience to give you some confidence and determination without saddling you with the fear and hesitation that age can sometimes bring.
I was an Orange County girl who was a little afraid she would never get out.
Even by the mildest of standards, Minnesota would not be considered by most to be a hotbed of big adventure. (Most people just don't know!) I'd had a roommate my freshman year of college who was from St. Paul, and she was living there and in the market for a roommate again. Lacking any other plan for my life, it was an easy sell, and I was off to Minnesota, just like that.
Though my roommate was a dear friend, our lives somehow did not intertwine much that year. Here's what I did my first year ever of living in a city:
(1) Quickly got a job at a gear store called MidwestMountaineering. I'm not sure the Minnesota natives who worked there fully understood the irony of that name. Their store t-shirt depicted someone portaging a canoe. (On the other hand, I guess that did show that they knew what "mountaineering" in the Midwest really meant.)
(2) Learned to navigate the bus system. Don't laugh. Before the internet era of easily accessible maps and timetables, this was not easy. Especially for a girl who'd always had a car.
(3) Adjusted my "It's too cold to go for a run" standard to anything colder than -20F.
(4) Attended "employee only" parties with TNF athletes like Conrad Anker and Lynn Hill. OMFG!!!
(5) Got another job as an assistant teacher at an elementary school.
(6) Got another job as a middle school track coach. (See any patterns emerging here?)
Incidentally, it was tough making it to all my jobs on time with an unreliable bus system. That summer was when I bought my little red pick-up truck. Such a symbol of adulthood and independence!
Flash back to a couple years earlier when I was in college and just discovering the world of outdoor sports, falling in love with being a rock climber. Here are a few things that happened at that time:
I read a book called

Annapurna: A Woman's Place by a woman named Arlene Blum. In addition to being an accomplished climber and guide, Arlene Blum was the director of an organization called Woodswomen. They led all-women adventure trips in the outdoors. They were located in Minneapolis, MN.

I read another book called

Leading Out: Women Climbers, Reaching for the Top. I adored this book! Its dog-eared pages and underlined passages still grace my overcrowded bookshelf. It was a collection of essays by a variety of women climbers, many of whom, as it happened, were from Minnesota, some of them former guides for Woodswomen. (Why were so many amazing women from Minnesota??)
I distinctly recall sitting in my dorm room reading an article in a magazine profiling three different women and their unusual careers. One of these women was Beth Wald, a climber and professional photographer. She traveled all over the world taking pictures of incredible climbing feats and other outdoor sports. I was a sports photographer for my college paper at the time and an aspiring climber. This woman, I knew, had my absolute dream job. I cut out the article and saved it.
Back in Minnesota, and the track season was over. School was out for summer. With Midwest Mountaineering as my only remaining source of income, I applied for, and got, a job at, … where else? Woodswomen. I was a summer intern.
Now I was guiding women in adventures all over the state, doing sports I'd never tried before. I learned to paddle a canoe. I taught women and kids how to rock climb. I drove the support van on a week-long horseback riding trip. (There was no way they were getting me on a horse!) I was giddy with the brilliance of it all. "Look what I'm doing!" was a daily exclamation I made to myself.
One evening, I was having a beer with a couple friends I worked with at Midwest Mountaineering. One friend was trying to give some moral support to a friend of his, Beth, whom he'd invited along. She was apparently in crisis about what direction to take her life. We'd been chatting about this for nearly 40 minutes before I caught her last name.
"Wait!" I said loudly, slapping my hand on the table, drawing everyone's attention. My jaw had dropped. "You're Beth Wald?!" I didn't know what to say. Here I was faced with this real-life, every-day, normal person, who also just happened to be my personal role model.
Of course, I told her the story of the magazine article. I don't know if this helped her with her life crisis at all, but I like to think that it did.
That winter, I moved to northern Minnesota to take a job as a dog handler for a musher guiding dogsled trips for women.
Kisses from Wasimo, a badass lead dog on the dogsled team.
Running dogs is still one of my favorite things I have ever done.
That covers my first 18 months in Minnesota.
The place holds incredibly potent and significant memories for me, but I haven't been back to northern Minnesota in the 15 years since I got married there.
~
Last month was the 50th anniversary of Bob Dylan's seminal album, Highway 61 Revisited. Highway 61 runs down from Canada, through Duluth, MN, where Dylan was born, all the way to New Orleans, connecting him, Dylan felt, to the blues music and musicians he loved.
"Highway 61, the main thoroughfare of the country blues, begins about where I began. I always felt like I'd started on it, always had been on it, and could go anywhere," Dylan said of his choice for the album title.
My own kinship with Highway 61 goes north from Duluth along the shore of Lake Superior to Grand Marais, rather than south to New Orleans, but I've always felt similarly to Dylan in terms of the path it held in my life at one time. From dog sledding, to canoeing, to backpacking and rock climbing – Highway 61 led me to so many new adventures. Let's not forget falling in love!
Wedding in the Boundary Waters, October 2000.
This week, I'm finally headed back to Highway 61 for another adventure. I'll be attempting to go 100 miles on the Superior Hiking Trail in the Superior 100 which begins on Friday.
I'll be trying to tap into that 22-year-old version of myself. That girl who had never been in temps below 30F but decided -20F was acceptable running weather. That girl who thought driving a team of huskies across a frozen lake was a perfect activity for someone born and raised in Orange County.
You see, lately I'm feeling a bit of that "on my own" spirit I had in my 20s, and finding a little of the "on my own" strength that being 22 provided.
It's been one year since my mother passed away, and it is not an understatement to say I still feel devastated by this loss every day.
For complicated reasons, my husband took a job out of state (ironically, in Minnesota, though he will have to work while I am out there for my race). I miss him desperately.
I started a new job last week, and I go back and forth between being incredibly excited and incredibly overwhelmed.
So many new things.
And this race? I am definitely afraid.
Of course, it's not my first 100-miler, but let's face it – muscle memory can only get you so far. I am under-trained, and I'm going without a pacer. "On my own," as it were. A rolling stone.
This thought both thrills and scares me. And that, I think, is a good thing.
And yes, here is where I'm going to put that famous Eleanor Roosevelt q
uote. Sorry if you've heard it too many times to count. It still speaks to me.
"You gain strength, courage and confidence by every experience in which you really stop to look fear in the face. You are able to say to yourself, 'I have lived through this horror. I can take the next thing that comes along.' You must do the thing you think you cannot do."
It's not that this thing is really going to be a horror. The death of a loved one puts that kind of thing into stark perspective. It is, after all, just a race. Just a run.
My running club, the Donner Party Mountain Runners, has the tagline "Unafraid." It is taken directly from words about the real DonnerParty. In talking about it with a fellow club member the other day though, we both admitted that we are plenty afraid. The important thing isn't really to be fearless, it's to go forward in spite of your fear. That is where real strength lies. That is how you grow.
I definitely knew that when I was 22. This seems like a good time to remind myself.
With that in mind, perhaps T Swift's "22" is a better theme song here than Dylan's "Like a Rolling Stone." With apologies to Bob for the major shift in musical genre, that's the direction I'm going.
"Yeah, we're happy, free, confused, and lonely in the best way! Yeah, it's miserable and magical, oh yeah!"– Taylor Swift, "22"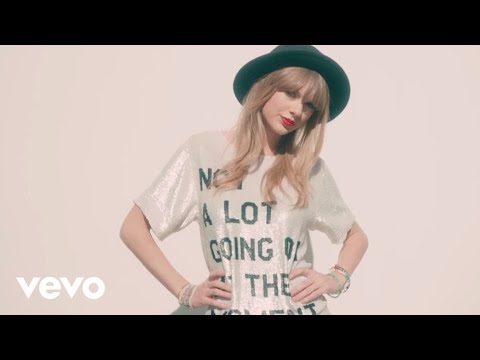 The finish line at Lake Sonoma 50: Truly a special place. (Photo by Jenelle Potvin)
In its 8th running this year, the Lake Sonoma 50 has already become a Nor Cal Spring Classic. Boasting excellent trails with beautiful views of the lake, a relentless course, and some of the fastest trail runners around, it's a race I hope to come back to every year. This was my 3rd time running it, and it's hard to believe, but it just keeps getting better.
Heading into race week, where I definitely tapered, I had pretty conservative goals. As mentioned in my Way Too Cool report, I have not been a highly motivated runner this year. I had two great weeks of high volume training in March, but otherwise, it's been pretty low grade. Thus, I had my sights set closer to last year's Sonoma time of 9:19, rather than the 8:59 I had pulled off in 2012.
"You always do that," Jenelle accused me, two days before the race. "You say you're not going to do well, and then you run great!"
I digested that for a second, thinking about how much faster I'd run at San Diego last year than I had said I would.
"I know." I sighed. "I'm a total sandbagger. I don't mean to be though; I just don't want to be disappointed."
I decided to quit worrying about my race, and just have a good weekend. Jenelle was coming out to watch, and my husband Andrew was coming too, which is a very rare treat! I had reserved two nights at the hotel in Healdsburg, and our other friends Andrew and Yvette would come to the finish line and then hang out for the rest of the weekend. It really didn't matter how well my race went – it was bound to be a fun weekend!
I rode to the start with Chaz, and we lined up together in the early morning light. We greeted many friends and enjoyed the pre-race nerves and excitement that we all felt. I was excited to see my friend Jenny Capel because I hadn't realized she would be there.
On the starting line with Chaz. I swear it wasn't foggy out. This is just Chaz's idea of cool photo filters.
Starting off on the pavement, I soon found myself in a small friendly group of runners that included Erika Lindland, Scott Mills, and Kevin Skiles.
"Whatever you do," I warned everyone, "don't get in front of Erika. You'll regret it later!" There was general agreement on this point, as Erika always runs a killer pace late in her races. She accused me of mowing her down in the final miles of this race last year, but I finished only a couple minutes ahead of her.
The awesome Erika Lindland, with Kevin and me back there trying to keep up. (Photo by Chris Jones)
We hit the singletrack, and everything was lovely. Our group stayed more or less together all the way to the first full aid station at mile 11. We joked so much about not wanting to get in front of each other, lest we get our butts kicked later in the race, that when Erika dropped something and had to pull off to pick it up, letting us all pass her, Kevin and I had to give her grief about it.
"Nice race strategy!" Kevin teased. Now I was suddenly leading the group. Noooo!
Eventually I found myself running up front with Scott. Looking back, Erika was nowhere to be seen.
"How is it that I broke my own rule about not getting in front of Erika?" I asked Scott. He laughed as we ran along together. The day was warming up beautifully, and I felt great. So far my splits had been pretty close to last year's, as far as I could tell. I figured I was on pace for something in the 9:10-9:20 range.
After the Madrone Point aid station at mile 19, I was still running with Scott when we started one of the bigger climbs on the course. We had moved from singletrack onto a dirt road. The next ten miles back to this aid station are some of the most exposed on the course, but fortunately it wasn't yet hot out, and there was a thin cloud cover.
The out-and-back course around Lake Sonoma
When we saw the first men coming back toward us, Scott and I could only laugh.
"That's just not right," he said.
"They make it look so easy!" I agreed. We were running downhill, and they were running up at the same pace. Actually, they were probably faster.
We both noted that we saw the first men much sooner than we had last year, but were undecided about whether that meant they were running faster than last year or we were running slower. I chose to believe the former.
Eventually I left Scott behind and moved through the next miles feeling strong. I enjoyed cheering for friends like Meghan and Pam who were already on their return trip.
I hit the aid station at No Name Flat (mile 25) in 4:20, which I had a vague idea was somewhere between my split from last year and my split from 2012. (Turns out I was right – it was 3 minutes faster than last year, and 5 minutes slower than 2012.) I was pretty happy to be faster at this point than last year because I knew I was feeling much better. I recall thinking at this point last year that it was going to be a painful slog back to the finish. By contrast, this year I felt great, and my spirits were high.
Seeing so many friends on this section certainly contributed to my fun. Smiling faces and many cheers and greetings filled the miles and kept me cranking along.
The only mistake I made was topping off just one bottle at No Name instead of leaving with two full bottles. Rookie move. I hadn't realized how much warmer it had gotten. As mentioned, this section of the course is exposed, and there are some solid climbs. The cloud cover had vanished. I ran out of water. Stupid me.
I know this course fairly well by now though. When I came to a familiar singletrack climb, I knew it would soon pop out at the top onto a dirt road, and from there it was less than a mile of downhill to the aid station. Eric Schranz had long ago departed and taken his Golden Shower with him to follow the fast guys to the finish when I arrived at the dirt road right behind Craig Thornley and his green truck and followed him all the way in.
Although I was a little on the dehydrated side, I could tell it wasn't bad. It's a quick two miles until the next aid station, so I left Madrone with two full bottles and spent most of that time taking in fluids. By the time I reached Wulflow aid station at mile 33, I felt fully back on track with fluids and calories.
I was running alone at this point, although I had glimpsed Erika at the turnaround. The hardest part of Lake Sonoma is the return trip, and for me it has always been a huge mental struggle. Both of my previous runs here had me feeling slow, unfocused, and depressed through the lonely miles from Madrone (mile 31) to Island View (mile 45.5). The scenery is incredible – glimpses of glittering turquoise water in the lake below, grassy hillsides dotted with wildflowers in pinks, purples, oranges, and even a few reds, big shady oak trees interspersed with redwood glens and cascading creeks. But the hills are relentless, and it can be hard to keep a good rhythm. Somehow, miraculously, this year I completely found my mojo on this stretch. I felt great!
The beautiful trails of Lake Sonoma. (Photo by Jenelle Potvin)
Somewhere between mile 33 and 38 I caught up to Chaz, and we ran together for the rest of the race. I discovered that I was still totally capable of running hard on the downhills, which I think is part of what had me feeling so good. Typically I become a gingerfoot on the downhills when I get tired. Although my training mileage had been low, I had spent much of it in the canyons of the Western States trail, which will certainly help your downhill running ability.
I was in my groove and focused on the trail when I glanced up to see where Chaz was just in time to avoid a hard collision between a tree and my forehead. Phew! A little while later though, there was another one, and this time I wasn't so lucky. Fortunately, this tree was hanging just enough higher to do little more than scare me and steal the hat off my head. I love running in my Big Truck trucker hat because the big brim provides good shade (or rain protection, as the case may be), but it definitely has its drawbacks. I guess I need to look up more.
As we headed in to the Island View aid station, Erika was right behind us, and I could see that we were on pace to finish in under 9 hours. I couldn't believe it! I still felt strong, although I knew that wouldn't last a whole lot longer. I rushed through the aid station and yelled to Chaz to hurry.
"We've got this!" I encouraged. With 8:04 on the clock, we had 55 minutes to finish in 8:59. Exactly 12 minute pace. I knew we'd been averaging close to 11 minute pace for the last 14 miles, but I also knew these last 4.5 had a lot of climbing.
I can't remember the last time I felt that pumped up leaving an aid station. I was on the verge of a PR, but I knew I was really going to have to work for it. I had Chaz there to run with, and I knew he was gunning for it too. Erika was right behind us, and I was sure all three of us could work together to get that sub-9. Maybe even faster.
This mindset lasted for about a half mile.
Holy crap there are a lot of hills in the final miles of that race! I remembered running this section with Chris last year, and I tried to push my pace like I had then. I was breathing so hard on the climbs that I was kind of scaring myself. I worked and pushed and scraped every last ounce of strength I had, and around every corner was another goddamn climb.
I'm not sure this elevation profile does it justice.
"Beer!" Chaz yelled back to me in encouragement.
Hell yeah;
that first Racer 5 was going to be heavenly. But there was work to be done before that. Painful work.
I watched the minutes slowly tick by on my watch. Chaz eventually pulled away as I faded, and I crossed my fingers for him.
Erika came up behind me for the last time right as we hit the "one mile to go" sign. I looked at my watch. 8:50.
"Crap!" Erika and I almost said it in unison. I let her go by and completely accepted my fate. There would be no PR today. And honestly, that was okay. I'd had a better day than I could have possibly hoped for, and now all I wanted was to be done running. That last mile took forever.
(Photo by Andrew Crisp)
High-five from the hubby on the way in! (Photo by Andrew Crisp)
The finish chute at Sonoma is long, but that gives you plenty of time to bask in the cheers of your friends and family. Andrew was there, along with Jenelle and our friends Andrew and Yvette. I crossed the line in 9:03. Tropical John was there with a hug, and I was full of joy and relief to be done running.
Finishing strong and happy! (Photo by Jenelle Potvin)
My first order of business was to find Erika and Chaz, give hugs, and find out if they had made it in under 9 hours. I knew it was possible, and I still had hope for them. But they both finished in 9:01. Gah! So close.
Thirty minutes, a recovery drink, and one beer later, and I felt worlds better. Now all that was left was to bask in our achievements in the beautiful spring day and cheer for more finishers. My definition of a perfect afternoon.
There's no denying this race is hard. But there's also no denying that I love it. Even though I was 4 minutes off my PR for the course, I still feel like this was my best Sonoma yet. I feel like I paced it perfectly. I felt absolutely great right up until those last 2 or 3 miles, (when I suddenly felt like I wanted to die). I think I just ran up against the limits of my training, and I am grateful that I made it all the way to mile 48ish before I did. I just needed a little more gas in the tank, and I came up short.
From mile 31 to mile 45.5, I was 4 minutes faster than in 2012. But from mile 45.5 to the finish, I was 6 minutes slower than in 2012. God only knows how I ran that section in 53 minutes that year.
The rest of the weekend is really what it was all about. Andrew, Jenelle, Chaz, Drew, Yvette and I had an amazing dinner out in Healdsburg that night. We followed it up with beer tasting at Bear Republic. We were taking a certain amount of pride in shutting down the brewery when I looked behind me to see that Bryon Powell's table was still going strong outside. Those are the true professionals.
Enjoying my amazing trout and a sangria at Bravas (Photo by Jenelle Potvin)
With Yvette, Drew, Andrew, and Jenelle. Andrew said Jenelle had enough hair for both of them. (Photo courtesy Jenelle Potvin)
Taster sets at Bear Republic. Yum!
This was someone at Bryon Powell's table at Bear Republic.
And if you have a spouse or significant other who just isn't into the whole ultrarunning thing, I highly recommend you bring her or him to a weekend at Lake Sonoma 50. First, the prerace dinner at Spoonbar was fabulous! Then, a Saturday night out in Healdsburg is guaranteed to be delicious. And totally hip. (Something we dont get a lot of in small mountain towns.) Sunday always features wine tasting at a vineyard, arranged by John and Lisa. I have never stayed for the wine tasting portion of the race before, but I am here to tell you that I will never skip it again. Andrew assures me that he is coming, too.
The view from Pezzi-King vinyards.
Enjoying Sunday wine tasting at Pezzi-King with Andrew and Drew.
A huge thanks, as always, to John and Lisa and their team for putting on such an incredible event. This one is top notch in every way and provides such a quintessential slice of our little ultrarunning community.
Tropical John gives thanks. Gordy and Craig do their best to imitate his wardrobe.
Thanks especially to Chaz, Erika, and Scott for sharing so many miles on the trail with me. That was such a huge, wonderful part of my day.
Thanks to Andrew for doing all the driving on Sunday!
I have been a thoroughly uninspired runner all season. Sitting here with a case of poison oak (boooo!), a case of wine (yaaaaayy!), and a case of full-fleged post-race glow, and I think, I hope, that time has come to an end. Sonoma is an incredibly challenging race, not just because of its 10K feet of elevation gain, but also because I always seem to push myself so hard there.
I'll save you the emotional sermon about why I've been in such a slump, but I will say this: There's nothing to help you out of such a space like pushing yourself, making yourself hurt, feeling surprised at your own abilities, doing it all with friends, and celebrating afterward.
Thank you so much, Lake Sonoma. I needed that.
Two people who ran awesome at Lake Sonoma. (And one bull.)
When you've been struggling with your motivation like I have, there is no better cure than a long day of moving down sun soaked trails and greeting friends at every turn. For so many of us, the first Saturday of March in Cool, California is the kick off to the spring running season – the beginning of feeling faster and running more consistently. Also, the perfect, summer-like weather that has been present there the last few years certainly marks the change of seasons. It's hard not to love the Way Too Cool 50K.
It only took me five years at this race to finally figure out how to run it. My training has been incredibly mediocre and uninspired, so I found myself really struggling with my confidence going into it this year. I knew there was no way I would come close to last year's 4:44. I simply wasn't in that kind of shape. And there is something mentally challenging about returning to a familiar race knowing it isn't going to be your best performance. I knew the best part of my day would be seeing friends (It was!), and I put my expectations in check, just hoping to finish in under five hours.
Jenelle and JP, keeping warm before the start
I caught a ride down the hill with Jenelle and JP. After a stop for coffee in Colfax, where we ran into fellow Truckee runner Jeff Brown, we made the early arrival in Cool to snag a great parking spot. I always think rock star parking is a good way to set the tone for an awesome day.
Another reason to get to Cool early, besides good parking, is the socializing. It's easy to miss your faster or slower friends after the race, but in those chilly morning hours we are all there, excited and shivering together. For a day that was predicted to reach 70 degrees, it sure was freezing out at 7:00 AM!
Pre-race with Jamie
Jeff, ready for a great day!
Goals
I lined up with Jamie for the typically fast start of this race. After five years at Cool, the speedy start doesn't intimidate me anymore. I had a great time on the rolling terrain in those first 8 miles! I met and ran with several runners local to my area – Craig from Reno, and Jeff who just moved to Truckee and is planning on joining my running club, the Donner Party Mountain Runners. As we cruised the downhill to Knickerbocker Creek, I was startled to see a makeshift bridge had been placed across it.
"When did they put a bridge here?" I asked.
"Damn, this race has gotten soft!" I heard a guy behind me joke. I laughed, but I couldn't disagree. The water was clear and running low – the safest creek crossing you could imagine.
The only part of this loop that wasn't pleasant was some guy several runners back who thought it would be a good idea to run with a cowbell attached to his hydration pack. I can tell you that after 8 miles, that cowbell became beyond annoying. I heard comments from several other runners about what they'd like to do to that guy and exactly where they'd like to put that cowbell.
I ran back into the first aid station at the start/finish area and handed off my arm warmers to JP. I didn't need water yet, so I just grabbed a GU and headed out. To my dismay, cowbell guy was right behind me now. I was at the point where I was so annoyed with him that I knew I wouldn't be able to ask him nicely to put his monotonous noisemaker away, so I just kept my mouth shut. On the downhill, I reminded myself that I wasn't here to run a fast time, so I deliberately slowed down and let the cowbell guy pass me. I breathed an immediate sigh of relief and felt myself instantly relaxing and smiling. It's funny how something like that can really get under your skin and put you in a negative mindset.
At the Quarry Road aid station (mile 11), I was greeted by friends Chaz, Pete, and Chris who filled me up with GU Brew and got me on my way in a flash.
Coming into Quarry Rd. aid station (photo Pete Broomhall)
Chaz is on it with the refil! (photo Pete Broomhall)
I started to wonder where Jamie was. We had been running together the first mile until she paused to hand off her arm warmers to a friend. I knew she was in great shape and should smash her PR for the course, so I was expecting her to pass me any minute.
I was thoroughly enjoying this mellow section of trail that I run often in training during the late winter months. I had discovered on the drive down that I had forgotten my watch. I won't try to explain how seriously my head is in the clouds these days, but let's just say I wasn't surprised that I had forgotten something. Luckily, the watch wasn't critical, and in fact, it helped me relax and just run on feel. Since I didn't have a big goal for this race, that was perfect.
Somewhere before the Main Bar aid station (mile 16.7), I realized I was coming up behind the cowbell guy again.
"Oh no!" I heard the men I was running with declare. "It's him!" We were all relieved when we passed by and realized he had put the cowbell away.
A few minutes later, I was chatting with the woman who had saved us all. She had asked the guy very politely to put the cowbell away. It sounds like he didn't acquiesce immediately – it took a little discussion and convincing on her part. I give this woman my eternal gratitude!
The ALT aid station always seems like forever in coming. I swear it is farther than 4.3 miles from Main Bar! Sure, all the uphill makes it slow, but I'm certain it has to be closer to 6 miles between those two stations.
As I was closing in on ALT, I saw a woman up ahead that I thought might be Erika Lindland. Awesome! Although I knew I was probably not in good enough shape to be running with her, I was excited to be near here this late in the race. She is a really strong runner, but on my good days, I can hang with her. I made it my goal to try to keep her in sight, but of course in my excitement I started running harder and began closing in on her. After about two miles of slowly gaining, I was right behind her coming into the ALT aid station at mile 21.
Unfortunately for me, she was just a bit faster than I was through the aid station. I saw her leave, assumed I would close the gap, and never saw her again. Ah well. She ended up running a 4:44 which was never going to happen for me, so it's probably best that I didn't kill myself trying to keep up with her.
Those last ten miles were probably the best I have ever felt on that stretch in this race. I had taken salt early (beginning at mile 11), stayed hydrated, and wasn't cramping at all. In contrast, last year I suffered painful cramps for the last hour of the race, plus for another 30 minutes after finishing. I enjoyed the smooth, easy miles to Brown's Bar, cranked up Goat Hill, and smiled at how great I felt.
I saw friends Kirk and Jenny and asked them if Jamie had come through yet. Maybe she had passed me somewhere and I'd missed her? When they said they hadn't seen her all day, I started to worry. Where could she be?
It is always my goal to run it in from the last aid station at Highway 49. It's only 1.4 miles, but it's mostly uphill and a little technical. Last year, I had to walk some of it. This year, I had no problem running every step. There were a couple other women kicking ass on this section, and we blew by a handful of men up that hill on our way to the finish line.
I have to admit, it was kind of fun not knowing what my time was. I felt pretty confident that I was going to finish in under five hours, but realistically I knew that I was probably not faster than 4:50. I was guessing 4:56, so when I came around the final corner to see 4:50 on the clock, I was all smiles. It was such an awesome surprise!
The surprise that was not so awesome was when Jamie met me at the finish line all cleaned up and changed already. I knew she could not have finished that far ahead of me, even if I'd missed her passing me.
"What happened?" I cried. The look on her face told me it was nothing good, and I had her in a sweaty hug before she could answer. She'd taken a hard fall on the downhill to Quarry Road and had had to drop. It was a crummy turn of events for her day, but so far she didn't think there was going to be any serious lasting damage.
I headed over to the tent for The Canyons Endurance Runs where I had stashed my bag. I barely had time to get my flip flops on before Chaz was handing me a beer. Normally I like to drink my GU recovery drink before any of that, but it was too hard to turn Chaz down. It tasted phenomenal!
Jenelle finished just a few minutes after I did, and we all spent a couple of relaxing hours in the sunshine recovering, cheering on friends, drinking beer, and just generally reveling in the ultra runner scene.
Pete, Chaz, and Chris, who graciously hosted me and other friends with a chair, shade, and a beer.
Curt, who hung around after his race long enough to see us slow people finish!
Both the men's and women's course records were broken that day, and there was a lot of talk about how all the elite road runners are affecting the sport of trail ultras. I remember the same conversations last year. And I'm pretty sure I heard them the year before that. Sure, it's true. Of the men's top ten times on the course, 9 are from the last three years. For the women, 6 of the top ten times are from either last year or this year. If I had run 4:50 at my first Way Too Cool in 2006, I would have finished 5th woman. Ha! That's hilarious. This year it earned me 30th.
So things are getting speedy, and it makes sense that a fast course with good competition would be the gateway drug for trail-curious roadsters. I think it's exciting. When I look around at the crowd at Way Too Cool, I just see smiles and happy people. For me, the bigger field and faster runners have done nothing to dampen the spirit of this race, and it's fun to see such impressive performances. I guess if you prefer a more low-key scene, there's still plenty of that to be had at other trail races.
Thanks so much to RD Julie and to all the volunteers who work so hard to help make this event so successful! I will always be back in some capacity, whether racing, volunteering, or cheering.
More Recent Articles