It's been a long, long time.
I had to have a break from blogging - a six-month-long mutating virus, followed by weeks of post-viral fatigue. It was very tedious and would be even more tedious for me to write about and for you to read. But I'm better now and decided that it was time to come back. So here I am.
It is, however, time for a change, or changes even, the first of which will be the title of this blog. When I started writing it, almost a decade ago, 60 going on 16 as a title seemed like a good idea. Lighthearted, fun even. And I was still two years away from 60. Now, 70 is on the not-so-distant horizon, to the extent that I am contemplating what 70 - and beyond - will be like.
With a bit of luck and a fair wind, my seventies may be as full of pleasant surprises as my sixties have been, apart from that brief brush with cancer five years ago. But we change, or at least evolve, and the one positive aspect of being in the grip of a stubborn and energy-zapping virus over the past year was that it forced me to slow down and spend time quietly. So, I did only those things that absolutely had to be done and things that I knew were truly good for me. There was precious little gadding about; there was an enormous amount of reading, thinking - and more reading. And writing; there was always writing, just not on the blog.
All of which led me to the thought that 60 going on 16, as a title, had run its course. So, this will be the last time that it appears at the top of this blog. If you already subscribe, you need do nothing; I am assured that each blogpost will appear as before in your email in-box or list of RSS feeds, under its new name.
If you don't subscribe and want to find me on your preferred search engine, here are the magic new words:
Writing, not drowning
See you there, very soon! Meanwhile, I'll leave you with David Bowie c1971. Seems fitting . . .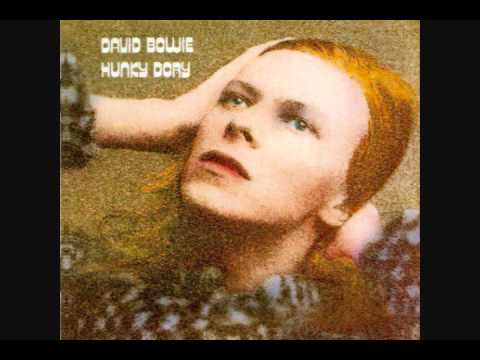 I cannot tell a lie, it was not Tennyson's rather gloomy poem that came to mind when I stood on the South West Coast Path and looked across the rocks and the sea into the distance to this - the lighthouse (yes, that one). Godrevy, off the coast of North Cornwall, is said to have inspired Virgina Woolf, although she chose to set To the Lighthouse in the Hebrides.
The only sort of break that I was thinking about was my own - an almost spur of the moment affair, travelling solo and on a very tight budget (which is far better than not travelling at all). I simply slipped across the county border from Devon into Cornwall, with the aim of visiting places new and others that are close to my heart. And I had the most excellent time, of which more anon.
But Godrevy captured my heart and mind; I could quite see why it had done the same for Virginia.     It's a little off the beaten track but, if you are driving as I was, there's a National Trust car park and then it's just a short walk to the South West Coast Path - and all this natural beauty. Below me: rocks, crashing waves, seals splashing in a turquoise sea . . .
and there, across the water, cloud white in the sunshine - Godrevy Lighthouse. I spent, oh, who knows how long, just sitting on a flat stone at the highest point of the coast path and looking. With time out for the odd photo. It was the perfect spot in which to be absolutely still and in the moment; designed by nature for Buddhists.
Which made me wonder why so many of the people in the car park had set up their folding chairs and picnics in the car park, looking away from the sea towards . . . all the other cars. Why would you?
. . . step out from behind the curtain, after such a long absence?
Of all the events that might have caused me to scurry back to the laptop, the one that I would not have predicted was the reappearance of someone else - Kate Bush, to be precise.
The Dear Daughter had tried to get tickets for Kate's re-emergence. I tried to get tickets. No joy; sold out in just 15 minutes. We had to settle for the Guardian live-tweeting throughout the opening night and watching old video clips on YouTube. 
And then, a couple of days ago, the DD sent me a link to an eBay page, where someone was selling a poster advertising Kate's first tour in 1979.
'Remember this?' said the DD.
'Would you like it for your birthday?' I asked, in a moment of madness.
'I've already got it,' she replied. And so she had. It had once adorned a wall of her bedroom.
'I think I've got one of these too.' Attached was a copy of a 1978 Christmas card, courtesy of the Kate Bush Fan Club. 
In the 1970s, Kate was a significant presence in our house; well, her voice was, along with various Kate-related stuff.  The DD was a HUGE fan; I was pretty much of a fan too. So we could not possibly miss going to see Kate on that first tour and we did see her - at the London Palladium. No frustrating hours spent endlessly reloading internet pages in those days; it was all very civilised: a phone call or a trip to the box office. And affordable tickets.
We loved every minute and, 35 years later, I was amazed at just how much I could remember of that concert. It was one of the high points of a year during which other things in our world were beginning to unravel.
'I think I've still got my ticket,' said the DD. 'I just have to find my Kate Bush memorabilia . . .'
I spent the rest of the day playing four of Kate's early albums (vinyl, of course). They belong to the DD but live here because I am the only member of the family who still possesses an ancient hifi with a turntable, so that I can play my substantial and much-cherished collection of LPs and 45s, not to mention EPs. I was transported back to our flat in Marylebone, still young(ish) at 31 - which seems very young when one is nearer 70 than 60 - and the mother of a daughter on the cusp of her teenage years. As Sandy Denny once sang, 'Who knows where the time goes?'
But I couldn't find Hounds of Love. I searched everywhere. I could see the cover. I emailed the DD. 
'I think I had it on cassette,' she answered. 'What year was it?'
'1985.'
'Oh yes, I already had a Walkman by then.'
Ah, the refuse heap of technology.
But the disappointment of not bagging any tickets this time round in no way detracts from the wonder of being there the first time and seeing my daughter's face light up when Kate appeared. It was, almost, unbelievable . . .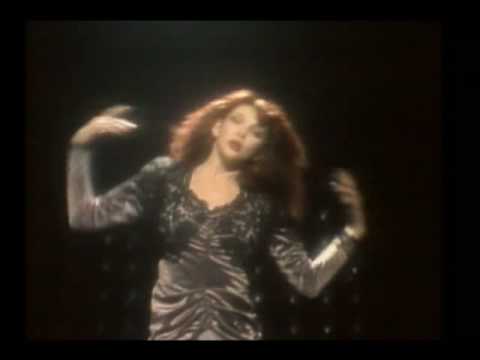 There was one final email from the DD, normally a very private woman. 'You can blog about this, if you like.' So I did.
On a wet, windswept Sunday evening in Exeter, two friends and I went to see 12 Years a Slave. It was just as we had expected it to be: extraordinary, powerful, and profoundly moving. For once, I had read many of the reviews beforehand and although there were some dissenting voices, most critics and commentators seemed to speak as one. This is what the Channel 4 newscaster, Jon Snow, had to say on his C4 blog.
I don't think that I would dispute one word. Do go to see 12 Years a Slave if you can.
My friends and I agreed that watching this particular film on a large screen was worthwhile, not least because it emphasised its dramatic impact. But for us there was a distinct downside to this - the cinema itself. One of a large national chain, it had all the atmosphere of an industrial warehouse and the dreary, chilly foyer, with just a handful of seats, could have put us off cinema-going for life. 
There was the usual limited selection of you-know-who's sugar-laden soft drinks and giant buckets of popcorn but surely, we thought, this could not possibly be the sort of film people would want to munch and slurp through. How wrong we were. Once we were in the auditorium, we found ourselves surrounded by people clasping mega-containers and, yes, they did munch and slurp, even through some of the film's most harrowing scenes. Two of them sat at the end of our row, having arrived with so much food and drink that they seemed to be having difficulty carrying it all.
As soon as the film ended, the same people all rushed to the exit -they didn't hang around to watch the credits; they felt no need to acknowledge all the people whose individual and collective efforts had enabled them to watch this magnificent work.
When we got up to leave, almost the last people in the cinema to do so, we had to tread over a substantial pile of uneaten popcorn and fried food that the couple at the end of our row had thoughtfully thrown on the floor. Even if it had occurred to them that, apart from the waste, someone else would have to clear up their vile mess, it seemed that this was of no concern. Oh the irony, after such a film.
It reminded me of a scene I witnessed almost 30 years ago in what was then one of Sainsbury's newest and  largest branches in central London. Its location meant that it attracted some of the company's wealthiest customers, many of whom had deserted the much pricier Harrods Food Halls about a mile away.  A mother and daughter were making a stately progress around the aisles, when the daughter picked up and promptly dropped a bottle of something or other. The bottle smashed into pieces on the floor, leaving a shard-strewn, viscous mess. The daughter bent down and started to pick up the pieces of glass.
'Oh leave it, darling,' droned the plummy mummy, 'they have people to do that sort of thing.' And they resumed their stately progress.
I'm sure that Jon Snow is right. Everyone should see 12 Years a Slave. But not everyone will see it in the same way . . .
Richard Burton was in a BBC studio recording his inimitable performance as the narrator of Dylan Thomas's Under Milk Wood. It was broadcast on what was then the Third Programme the following evening. At the age of six, however, I knew nothing of Dylan Thomas and no-one in my family listened to the Third Programme.
My introduction to Thomas came five years later at my primary school, thanks to a Welsh student called - yes - Mr Jones, who was completing a teaching practice with our forty-strong form. One wet, chilly afternoon, at the start of an English lesson, Mr Jones announced that he had a treat in store for us. Out of one of the classroom cupboards, he hauled a wind-up gramophone, whose prior use had been confined to providing the music for our weekly country dance classes. (Our form teacher was a very keen member of the English Folk Dance and Song Society.)
Then, from his briefcase, he produced a record . . .
'This,' said Mr Jones, in reverential tones, 'is something remarkable. We are going to listen to Under Milk Wood. Some of the finest words in the English language - and written by a Welshman, Dylan Thomas. The narrator possesses one of the finest voices in the English speaking world and he is a Welshman too, Richard Burton. So, I want you all to sit still, absolutely no fidgeting.'
I can't remember what my classmates did but, from the moment I heard the opening line:
'To begin at the beginning . . .'
delivered in those deep, rich, nut-brown tones, there was not the remotest possibility that I might fidget. I was somewhere else - hovering on the edge of Llareggub, looking down on Mrs Ogmore-Pritchard, Captain Cat, Rosie Probert, Mr Mog Edwards, Gossamer Beynon et al. It was the first time that I can recall shivers running down my spine while listening to the spoken word. Mr Jones also had the look of a man for whom, in the words of Louis Macneice, 'time was away and somewhere else'.
But, this being the 1950s and my primary school being run by a head teacher who was feared by all, our literary transports of delight were doomed. Half way through the lesson, our head teacher stormed in, red of face and teeth clenched. She almost wrenched the gramophone arm out of its socket.
'This,' she bellowed at Mr Jones, 'is NOT suitable listening for 11 year-olds. See me in my office at the end of the lesson.'
And that was the end of our introduction to Dylan Thomas and Under Milk Wood. And it was the end of Mr Jones's teaching practice at our school. But I thought at the time that he had been right  about the words and the voice. Sixty years later, I still think he was right and I have a much-read first edition of Under Milk Wood and a frequently-played copy of the BBC recording to prove it.
So thank you, Mr Jones, for that great gift. And here, to mark the 60th anniversary of Burton and the cast's magnificent recording, the opening of Under Milk Wood. 
You can find the rest of the recording on YouTube. Unless, of course, you have your own much loved and much played copy.