---
This is the first post this week in a new weelicious series called DIY: BUFFET.
A few months ago I hit a speed bump at mealtime. Every day I was whipping up the dishes I know to be among my kids' favorites yet Kenya and Chloe were rejecting them.
"I don't want it like that!"
"I don't like it!"
"I'm not eating it that way!"
SAY WHAT?!
The whining and protesting rang in my ears like nails running down a chalkboard. One night I finally had enough and attempting my most motherly sense of calm I said to them, "Fine, then you make your meal the way you want it," and proceeded to put out the bowls of food for them to serve themselves. It sparked an idea.
While I always like to get the kids involved in some facet of preparing our meals, at that moment I realized that the amount of control they have over how their meal appears on their plate can have almost everything to do with how much they will eat. Even if your kids...
I always get uber excited for the holidays to come, especially now that I have kids.
The next one on the calendar to look forward to is Memorial Day. That means picnics, barbecues, kids running around the swimming pool blowing bubbles, and more fun start-of-summer activities.
On the menu for our Memorial Day celebration this year is Southern Style Pork Tenderloin, Potato Fans, Healthy Nachos, Cucumber Salad, Lime Mint Soda, Chocolate Chip Cookies, and Fruit Wands. I'm guessing you'll be doing a lot of cooking too, which means a pretty hefty grocery bill to accompany the fun.
Well, thanks to Challenge Butter, one super lucky weelicious reader will be heading to the supermarket with a $250 grocery gift card as well as a gift basket filled with an array of Challenge Butter products! Just tell me below what you use butter in or on most often!
Butter really is better!
Easy Giveaway Details:
Prize: One (1) lucky weelicious reader will receive one (1) $250 grocery shopping...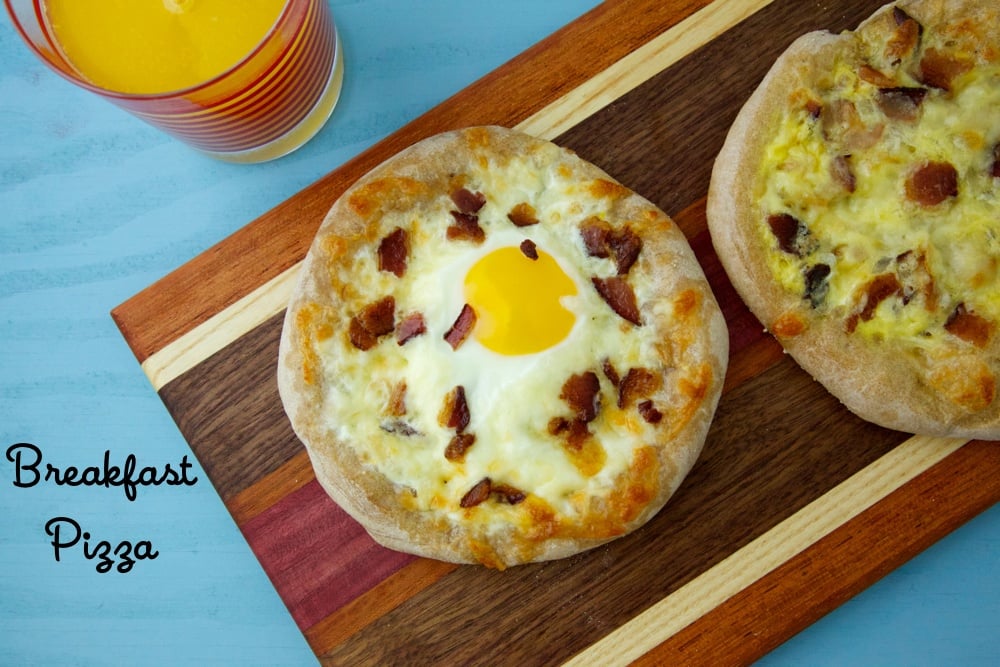 I love eggs.
My husband loves eggs.
Our kids LOVE eggs.
There are plenty of reasons for our family's ouef adoration and whenever we eat eggs in the morning I feel good knowing that my kids are heading out the door to school with a good dose of protein in their bodies. Kenya and Chloe are pretty happy when they see eggs on their breakfast plates, but add the word pizza to the equation and they will certainly tell you I've gone gangbuster delicioso!
That's what happened when I paired two of our families favorites together in this one simple recipe.
Feel free to make this meal your own and top your pizza with cooked bacon, breakfast sausage, or any of your other preferred breakfast toppings.
While you're at it, have some early morning fun and get the kids involved in making their own pizza. It's easy to do and you'll send everyone off for their day with egg lovin', happy bellies!
Bacon, Bacon, Bacon!
The first thing you would smell entering my grandmother's house when I was a kid was bacon. She must have fried it up once or twice a day. She even kept the drippings (which she used to cook everything in) in an large mason jar on a shelf over the stove. I mean why cook with olive oil or butter when you've got bacon grease on hand? Bonkers good!
There are pros and cons to the different ways of cooking bacon, but as this video will show you whether you choose to do it on the stove top or in the oven, it's easy to turn out incredibly crispy, crunchy scrumptiousness whenever the mood suits you!
Our family is blessed to have the greatest caregiver of all time. Nilva is family and most days I don't know how I could pull off anything without her. I may be pretty proficient in the kitchen, but occasionally things get really crazy and I need help preparing a meal. Even during those weeks when our food supply drops to dangerously low levels and I can't make it to the supermarket, I never stress because Nilva has the incredible gift of being able to create the most amazing meal from a bare refrigerator and pantry.
That's why I always try to keep a bunch of simple foods in the freezer like shrimp, vegetables, and meat, so at the very least we can quickly defrost something to have for dinner. The night Nilva first unveiled this turkey burger recipe I had been expecting to eat with the kids when I got home but was informed upon my arrival that they had already eaten everything without me. Considering the fact that Kenya seems naturally inclined towards being a...
More Recent Articles