---
This recipe originally came about when I took Kenya to Whole Foods one afternoon and told him he could pick out whatever veggies he wanted to go into his frittata. My son loves grocery store games, so he's always up for a challenge. He really got into figuring out which vegetables would sauté well together to mix into his egg "pizza". I jokingly call it a pizza because after you remove the skillet from the broiler using an oven mitt where the eggs, cheese and vegetables have been busy getting all bubbly and golden on top, all you do is slide it out of the pan on to a cutting board and slice the fritatta into wedges — which are perfect for little hands to hold and look very similar to slices of pizza.
My family loves their eggs. We go through at least a dozen each week, sometimes more. Not only are eggs high in protein, relatively inexpensive, and super tasty, they're also one of the most versatile foods out there. How many foods can make that claim? I...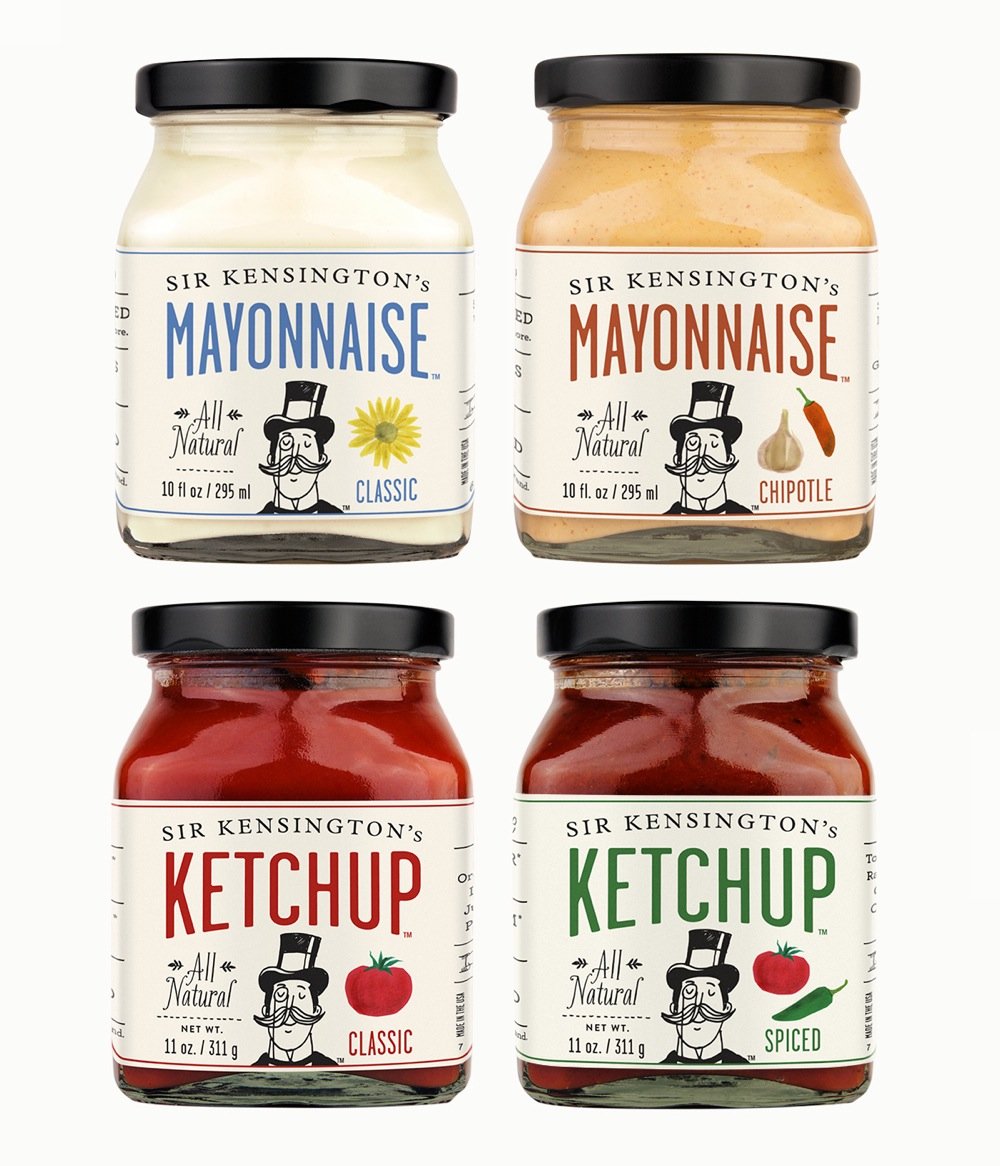 Ketchup. You know, that corn syrup-laden deliciousness that kids will squirt on just about anything? For years it's been a grocery item I've had to replenish in my house almost monthly, but one day a few years ago while I was in the supermarket doing just that, my eyes caught something out of the ordinary. Among all the tall plastic squeeze bottles of ruby red ketchups was the most lovely glass jar of something that looked like what fresh tomatoes, raw sugar, vinegar and spices actually should look like: Sir Kensington ketchup. I bought a jar and from the very first taste I was smitten.
Recently Sir Kensington released a new line of creamy mayonnaise that I've been using in Ranch Dip to put out before dinner with raw veggie dippers. And with Easter right around the corner I know I'll need plenty more to whip into Dye-Free Deviled Eggs.
As you can tell, I'm taken with this company's tasty products, so I asked Sir Kensington if they would send...
Adventures in Penny Pinching is a bi-weekly column from Staci of Chester and Company.
How many times have you looked through a book or a magazine and seen a photograph that you just loved? I do it all the time. And now, how many times do you look around your house and wish you could freshen things up with some new artwork? I do it all the time. I remember ripping pages out of magazines as a teenager and taping them to my bedroom walls. Well, here's how to decorate your walls and end tables in an inexpensive way (and it looks way better than when they're taped to the walls).
So easy, so fast and so fun! Major bonus! This craft is so affordable that you can switch up your artwork with the changing seasons, or the changing months!
Gather your supplies:
* Magazines or books with images
* Scissors
* Picture Frames
Decide on the image you want to frame.
Grab those scissors and cut to the correct size for your picture frame.
Get the frame you will be using, assemble...
Do you find yourself making the same old sandwich for school lunch every day? Or maybe you're looking to shake up your school lunch routine without totally abandoning your kid's favorite sandwich?
Here's the answer: sushi. I'm not talking about raw fish and rice, I'm talking about sushi inspired sandwiches like Tuna and Carrot Hummus. With the exact same ingredients you normally use to make a sandwich and the aid of a simple rolling pin, you can turn a sandwich your kids already love into visually enticing "sushi". The pieces are so easy to pick up, they turn a sandwich into the ideal finger food.
Watch this video to see how quick and easy it is to make sushi sandwiches!
Mexican food and pizza are two "bingo" foods in my house. All I have to do is utter the word pizza and both of my kids get excited. Mexican food is almost equally as popular with them. Marrying the two in these Mexican Tortilla Pizzas was, as I suspected, a match made in heaven as far as both of my kids were concerned, especially since they got to eat and make them.
I let the kids put whole wheat tortillas on baking sheets, cover them with refried beans (alternatively, mashed white, pinto or black beans work great), salsa and heaping handfuls of cheese. Then I simply tossed them in the oven for 15 minutes. These pizzas come out all bubbly and golden. You can sprinkle scallions and scoop a dollop of sour cream on top or eat them just as they are for a majorly delicioso/deliziosa meal!
In other news: I found this new way to follow some of my favorite blogs called Blog Lovin! It's so much fun and a great way to see what different sites are up to everyday....