---
Many thanks to Airport Plaza providing us with this platform to our adoption fairs and so facilitate many adoptions over past years.
Usually opening hours will be 11 a.m. – 6 p.m., location just outside Airport Plaza near the KFC entrance
We are delighted about this opportunity but need your help to make this happen.
In case you would like to assist us by volunteering at these events, there are many things to do: built up of stall, providing information to interested animal lovers, selling merchandise, collecting donations, take care on dogs and puppies on show. For volunteering or other questions around this event please contact our coordinator Khun Manida via email manida@carefordogs.org.
Please see list below that Airport Plaza has given to us – and check your calender and circle these dates.
January 11th, Sunday
January 25th Saturday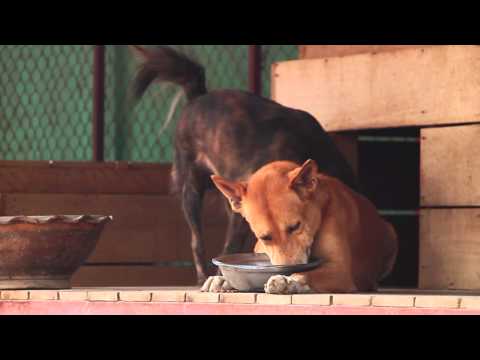 We simply could not do what we do without your generosity and support.
Your support means we can continue our promise to the many abused, neglected and homeless dogs and give the gift of hope for a brighter future.
Please enjoy the following video that helps show how your support is making a difference in the lives of so many.
A Big Thank You to Heleen Barnard who produced this wonderful video!
We enjoyed a wonderful evening with supporters and friends who are all share a passion to help the many abused, homeless and forgotten animals that need our help.
We are thrilled to report that 187,500THB was raised to help us continue our work and provide hope for so many dogs in need.
Thank you to all who attended and helped make this a successful event.
To those that could not attend, but still showed your support, Thank You.
We are truly blessed to have many wonderful supporters.
On behalf of the entire Care for Dogs team and the 170+ dogs presently in our care, Thank You for making a difference in the lives of so many.
We would like to Thank the following who graciously donated towards our event. Yappy Hour 2014 would not have been a success without your generosity and support.
J.W.Marriott Khao Lak
Advance Aviation
Nat Motors
The River Market
Kama Bed & Breakfast Hotel, Bangkok
Artist Wang Chamchoy
Lindy
William J. Lewis
Flight of the Gibbon
Naritittaya Resort & Spa
Anantara Resort & Spa
Claude Bohren
Rati Lanna
Asian Healing Art Center
Chiang Mai Cotton
Le Coq D'Or
PowerHouse Gym Fitness Center
(Photos provided by William J. Lewis)
Care for Dogs is a foundation for homeless dogs in need. Our main aim is to improve the situation of street and temple dogs, as well as for cats, by organizing sterilizations, health and rescue services, and adoption programs. We are running a shelter for approx. 180 dogs and puppies. On average, 40 – 50 dogs at the shelter have been brought in due to illness or injury and are under medical care.
We are looking for a pro-active, experienced, and motivated
Veterinary Nurse / Assistant
who will be responsible for the following tasks:
Prepare surgical kits daily and ensure they are properly sterilized in the autoclave
Prepare dogs before surgery
Post operation cleaning and care for the dogs
Medical care for sick and injured dogs (wound cleaning, bandages, IV fluids, blood collection etc.)
Prepare medication for sterilized or sick/injured dogs
Ensure that intensive care dogs are receiving proper medication and observe their daily habits.
Keep the surgery room as clean, tidy and sterile as possible
Keep vet office well organized and tidy
Stock management of medicine and donated supplies
Create and be in charge of a health care schedule for puppies and dogs at the shelter (vaccinations, heartworm and parasite prevention, deworming etc.)
Recording sterilizations, treatment and health care
Give general vet assistance to our two shelter vets
A candidate needs to fulfill the following requirements:
Have attended a veterinary nurse/assistant training
Be able to give injections and take blood
Be able to confidently catch and hold a dog during treatment
Be able to communicate confidently in English with an international staff
Love animals and not be afraid of dogs.
Have organizational skills
Be able to work in a busy shelter environment
The position is paid with a local salary. Would you like to join our motivated team and make a difference in the lives of homeless dogs in need? If you are interested, please send your application to our Shelter Manager Cory Marshman in English with a detailed resume (incl. qualifications + work experience), current and expected salary, photo, and contact details.
Care for Dogs Foundation, 12 Moo 11, Wiang Dong, Nam Phrae, Hang Dong, Chiang Mai 50230 / Phone 08 6913 87 01 (Thai) / 08 4752 52 55 (English)
E-mail: cory@carefordogs.org / Website: www.carefordogs.org, www.facebook.com.street.dog.rescue
Care for Dogs Foundation is looking for a Medical Coordinator/Veterinarian to start early December. All applicants should send a CV and Cover Letter if they fit the description below to the Shelter Manager, Cory, at cory@carefordogs.org.
Medical Coordinator/Veterinarian
Areas of responsibility
Planning and performing of sterilizations/operations
Organizing and providing medical care for all medical cases (assessment, treatment plan, follow-up etc.)
Arranging and supervising medical care (tablets, injections, medical bathing, wound dressings, IV drips etc.)
Weekly TVT treatments
Checking recovery of sick and/or injured dogs
Checking and treating of distemper cases at a secondary location (New Hope)
Organizing blood checks with external laboratory
Deciding whether a dog/cat needs to be checked at another clinic (e.g. for x-ray, ultrasound, second opinion, specialists) and planning of visits at outside vet clinics
Regular update of medical records
Introducing and supervising all English speaking vet- and vet nurse volunteers
Candidates should
Have a minimum of 2 years of experience
Be a certified Veterinarian
Be highly motivated and adaptable
Be willing to go outside of their job description
Be willing to work in a small busy environment
Have a love for dogs
All applications will receive an e-mail response within one business day.
Need to get in touch with
Care for Dogs
? - Email us at contact@carefordogs.org
Alternatively, you can
visit the web site
http://www.carefordogs.org
and read more information about our activities.