Today's post comes from Ginger Lackey, Club 66 Steering Committee, Vice Chair.
On Friday, March 22,
Club 66
helped pack the house for The Second City's sold-out show at The Barns. Along with the Chicago-like chilly March weather, The Second City cast brought a lot of laughs and classic sketches from the best moments of The Second City's 53-year reign as the country's top improvisational comedy theater.
Club members enjoyed a private cocktail hour and Q&A with cast members Chelsea Devantez and Eddie Mujica. Between the open bar and delicious food provided by Walker's Grille, Chelsea and Eddie told us about themselves, shared how performing at Wolf Trap is a highlight on their tour, and detailed their quest to be the next household name to come from The Second City's ranks—a list that includes Steve Carrell, Steven Colbert, Tina Fey, John Belushi, and countless others. After watching their no-holds-barred performance, we won't be surprised to see them on SNL soon.
Leaving The Barns, we were all reminded of what residents of the windy city have known since 1959—the best way to beat the winter blues is laughter.
Tonight at The Barns is the GRAMMY-Award winning ensemble
Riders In The Sky
.
Since their first gig at a Nashville bar in 1977, Riders In The Sky have been showcasing hilarious comedy and truly impressive songwriting: the song "The Legend of Palindrome," for example, is made up entirely of lines that read the same forwards and backwards. Their newest release,
America's Favorite Cowboy Songs
, features their most requested ditties and is exclusively available at Cracker Barrel Old Country Stores.
The group consists of lead singer Ranger Doug, fiddle player Woody Paul, bassist and guitarist Too Slim, and "Cowpolka King" accordion player Joey Miskulin.
The group's collaborations with Pixar have kept their music just as relevant as ever in the 21st century: they penned the score for the Academy Award-winning short film
For the Birds
and contributed songs to the universally acclaimed hits
Toy Story 2
and
Monsters, Inc.
In addition to their two GRAMMY Awards, the group has been the Western Music Association's Entertainers of the Year six times.
"It is refreshing to hear guys sing about the great outdoors, in a moderate volume, in nice harmony, and who play their instruments well and have a sense of camaraderie."—Ranger Doug
Don't miss this family-friendly cowboy road show tonight
Wednesday, March 20, 2013 at 8 pm
.
Tonight at The Barns is
BandHouse Gigs
'
A Tribute to Chrissie Hynde & The Pretenders
. Please enjoy the Producer's Notes below and be sure not to miss the show!
It was an easy choice to tribute the music of
Chrissie Hynde
and
the Pretenders
. Her songs and her work with the Pretenders helped define the sound of post '60s guitar pop and are trendsetting classics. Her career after the heyday of the Pretenders initial burst of hits is no less ground breaking and tuneful. Speaking up on social issues while continuing to throw darts from the heart, she dissects personal relationships and reflects on the essence of humankind. There is no one like her.
She encapsulates so many conflicting adjectives: tough, gentle, promiscuous, loving, resentful, forgiving, angry, resolute, and peaceful. But in her world these qualities exist everywhere all the time. There is no simple relationship; there is no reason why all of these emotions cannot exist at the same time. And there is no shame in lust. She makes complexity seem simple—and appropriate.
Her preference for floating jangling guitars on top of a solid drum beat permeate all of her songs, yet they all sound different. We never tired of her style because the themes and the vocal attitude make every song unique. You can drift away on a romantic dream or rock out with an in-your-face proclamation. And she can sing Jimi.
In a world of innocuous pop stars singing about superficial subjects, there are few lasting songwriters who stick around to make sure their voice is heard. Chrissie is not going anywhere until her work is done. She has few peers as a songwriter, singer, and performer.
There was no shortage of great talent willing to help pay tribute and interpret Chrissie's songs. She speaks to every woman about their rights, their conflicting roles in society, and their power to change the world—and in the process she speaks to us all. We are grateful for her contributions to music and we encourage everyone to become familiar with all of her records. Hopefully by the end of tonight you will.
Artists on tonight's show:
Andrew Hardin
Anita King
Annie and Steve Sidley
Bill Craig
Cal Everett
Caz Gardiner
Chuck Sullivan
Dan Hovey
Deeme Katson
Doug Tull
Ellen Cherry
Evan Pollack
Gina Cocco
Greg Hardin
Janine Wilson
John Jennings
John Penovitch
Jon Carroll
Jeannine Burns
Jim Clatterbuck
Jen & Scott Smith of Naked Blue
John Thomakos
Karen Williamson and Anson Smith
Laura Tsaggaris
Louie Newmyer
Margot MacDonald
Paul Pisciotta
Patty Reese
Ronnie Newmyer
Shep Williams
Spencer Hoopes
Todd Wright
BandHouse Gigs A Tribute to Chrissie Hynde & The Pretenders is at The Barns tonight,
Saturday, March 16, 2013 at 7:30 pm.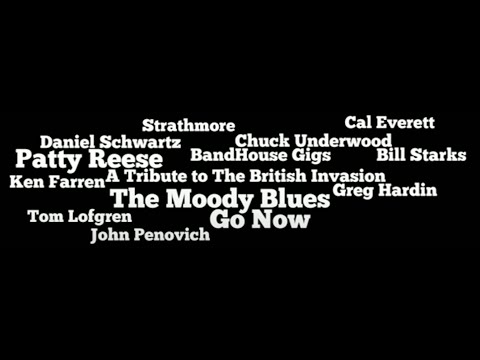 Today's post is from Lee Anne Myslewski, Director, Artistic Administration, Wolf Trap Opera & Classical Programming.
As a kid I was infatuated with time travel.
The DeLorean in Back to the Future
(step aside, Michael J. Fox! I'm in it for the CAR!),
The Tardis in Dr. Who
,
the phone booth in Bill and Ted's Excellent Adventure
...heck, I'd even take The Enterprise's warp speed in an episode of
Star Trek
. I loved the daydream of inserting the modern Me into an antiquated scene - the surroundings, the clothes, the food, the music. How incredible would it be to reframe my modern perspective by actually going back in time?
Sadly, I've not ever ridden in a DeLorean (not even a non-time-traveling one), and most of the phone booths I've been in not only didn't travel anywhere, most of them didn't have phones inside, anymore.
But, lest you feel too badly for poor nerdy me, sitting in vacant phone booths, waiting to, well, go somewhere; let me reassure you that I have indeed traveled in time. In fact, the first time I did was as a music student in Pittsburgh, Pennsylvania. I attended a concert where the keyboard instrument was much smaller than our conventional piano, and was covered in gold leaf. The guitar looked more like a lute, but the neck was at least twice as long and I swear there were seven or eight strings on it - five in the conventional position, but there were at least two that were really long. The cellist held her bow in a strange position, not at all like I'd seen in orchestras. And the music, while obviously highly virtuosic, was also unlike anything I'd heard before - intricate, delicate, both passionate and highly intelligent. It was like a puzzle, trying to guess where the harmonies might go, how the soloist might embellish the melody on the da capo.
It was amazingly cool. And while I didn't walk out of the hall in a hoop skirt and a powdered wig, I certainly felt as if I had gone back in time.
That group that mesmerized me those many years ago? They'll be playing for you tonight.
The Chatham Baroque
presents Northern Lights, a program of composers with free, highly improvisational styles. Performing this evening are
Andrew Fouts
, baroque violin,
Patricia Halverson
,
viola da gamba
and
violone
,
Scott Pauly
,
theorbo
, and Webb Wiggins on chamber organ. I'll be joining you for this fantastic program from my perch in the balcony - indulging in both some nostalgia from the first time I heard this ensemble, and in a little aural time travel. I hope you'll join me.
Chatham Baroque performs at The Barns tonight
Friday, March 15, 2013 at 8 pm
.
More Recent Articles