---
Splitting Karma Synopsis:
Taylor Williams didn't grow up with the loving parents, white picket fence, and a dog. She's struggled to get where she is and knows that with all she's endured, life can only get better. At 28 years old, she hails as one of the country's top divorce lawyers and is ready to slow down and start a family with her husband. The only problem is he shuts her out and has treated her like everything but a wife since the night he came across her and his boss in a compromising situation. In spite of her innocence, she's determined to make it up to him.
Isaac Warren is bad business; the kind of bad business that requires focus and determination in order to stay alive. It's also the kind that caused him to shut himself off from serious relationships after the brutal murder of his fiancé three years ago. Now his cold exterior keeps him at bay from everyone except those he considers family and right now that list doesn't have room for anything more than the occasional tryst and nothing more, especially not with the highly acclaimed lawyer he's accidentally stumbled upon.
*This novel is only recommended for readers 17 and older*
LaShanta Charles was born and raised in the small town of Orangeburg, SC. She has always been an avid reader of all genres, but Urban / African American Fiction has always been her true love and is what inspired her to pursue a writing career. In high school, she began letting...
Every woman needs an escape…
Give into temptation this October with Lionsgate's upcoming provocative thriller
ADDICTED!  Everything appears to be perfect on the outside, but Zoe Reynard is battling a deep, dark secret that is about to consume her life. Drawn by an intense inner desire, Zoe risks everything as she pursues a secretive life and heads down a perilous path she may not survive. Based on the best-selling novel by Zane,  ADDICTED hits theaters everywhere October 10.
Based on the best-selling novel by Zane, ADDICTED is a sexy and provocative thriller about desire and the dangers of indiscretion.  Successful businesswoman Zoe Reynard (Sharon Leal) appears to have attained it all – the dream husband she loves (Boris Kodjoe), two wonderful children and a flourishing career. As perfect as everything appears from the outside, Zoe is still drawn to temptations she cannot escape or resist.  As she pursues a secretive life, Zoe finds herself risking it all when she heads down a perilous path she may not survive.
DIRECTED BY: Billie Woodruff
CAST: Sharon Leal, Boris Kodjoe, Tyson Beckford, Kat Graham, and William Levy
SCREENPLAY BY: Christina Welsh and Ernie Barbarash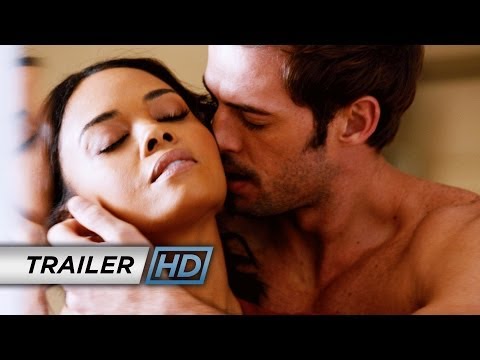 In his debut novel, Rejected But Still Prevailing, Keith Taylor II explores rejection and how it affects individuals in their lives.
We have all been affected by a form of rejection at some point in our lives, but it is how we've dealt with the rejection that shapes who we become. Keith Taylor II shares his passion and knowledge to change readers' minds about rejection. In Rejected But Still Prevailing, Keith Taylor II helps readers understand the meaning of rejection, how to handle it and how to overcome it.
We first have to understand what is against us, then look to ourselves for change and learn to forgive those that have hurt us. Rejected But Still Prevailing will help you through it with biblical references and personal examples, readers will have a better understanding of what they are facing.
To purchase your copy, go to:  Amazon.com or http://www.inspiringvoices.com/.
Minister Keith Taylor II is a native of Indianapolis, Indiana and is currently serving as the Youth Pastor at a local church. He received an Associates Degree in Leadership and Ministry from Crossroads Bible College and is currently pursuing a Bachelor's of Arts in Leadership and Ministry.
Minister Keith Taylor II started preaching at the age of four and was known as "The Little Preacher Boy". At this young age, he was found to be a young man with a heart after God, preaching and praying for people all over the city of Indianapolis wherever he could. At a young age he was giving...
LOST IN ST. MAARTEN?: Was Valencia Taken or Did She Go? Excerpt
By Angelia Vernon Menchan
Valencia's eyes flew open to the feeling of hands massaging her scalp. Armand
was sitting on the bed with her and her head was between his muscular thighs.
The scent of coconut and lime filled the air. His thick and nimble fingers were
massaging her scalp and separating her thick hair into twists. It felt sublime.
Closing her eyes, she allowed him to continue to work. She could feel heat
vibrating from him and she wanted nothing more than to bite into his thigh. When
he was done he lifted her up, pulling her against him.
"Who taught you to twist hair?" She whispered.
"The island women, I grew up motherless and they taught me to cook and take care
of my hair and skin. My father was Dutch African and there were many women who
ventured through our home. They cared for me. My father was a man who loved his
son but had too many vices and too much money and it made him careless with
people. You have gorgeous hair." She felt she should move but was unable to.
"What happened to your mother?"
"I don't know. I was told she was a young French African girl who my father
impregnated when she was sixteen. She left me on his doorstep and rumor has it
she left the island. My father never discussed it and I never saw her. The woman
who was reported to be her mother and my grandmother told me what I know. She
feels my...
Every child is created in the image of God, and every child carries this amazing gift of greatness inside himself or herself. But children hear mixed messages on a daily basis—about life, about the world, and about themselves.
In Growing into Greatness with God: Seven Paths to Greatness for Our Sons and Daughters, author and mother of three boys Janet Autherine encourages kids to see themselves as unique and amazing—already blessed with what they need to succeed in life and achieve their God-given dreams.
Readers learn how to grow in love, faith, courage, leadership, happiness, gratitude, and confidence through the inspiring stories of Bible heroes such as Abraham, Sarah, David, and Hannah. Each chapter includes a brief summary of two Bible stories, with reflections on each, and concludes with three action-oriented suggestions on how to put the lesson into practice.
Dreams are essential to life, and kids need to be inspired and encouraged to live life to the fullest. Growing into Greatness with God offers biblical examples of how people have nurtured what God has planted in them and teaches kids how to do the same in their own lives. 
Autherine was born in St. Thomas, Jamaica, and immigrated to the United States when she was twelve. She grew up in Philadelphia and she went on to study at the Pennsylvania State University and Boston College Law School. After launching her law career, she was eventually drawn back to the sunshine, and she now lives in Florida with her...