---
After his past bad relationship, twenty-nine-year-old, newly promoted, record label CEO Jackson Whitmore vows never to love again. With his best friend and vice president, Eric, at his side, Jackson's main focus is the business, until a beautiful woman, Milan Wells, waltzes into his life and is introduced as the new president. While Jackson wants to object to the decision, it becomes difficult when Milan brings forth bold and fresh ideas, catching both his and Eric's attention; for different reasons.
Tensions soon arise when Milan and Eric's competitive natures collide forcing Jackson to intervene causing a rift between the once inseparable duo. With rumors of Milan's abusive relationship surfacing and Eric spiraling out of control, Jackson finds himself stepping up to protect Milan and entering an intense physical relationship. While Jackson and Milan are slowly falling for one another, Eric's jealousy erupts into a vicious quest for revenge that plunges the lovers into danger they never imagined.
This is the sophmore novel for author M. Skye. In her novels, she likes to evoke strong dramatic story lines, with strong romantic content. She loves to throw twists and curve balls you won't see coming into her stories, with racy encounters at every turn. This is the second published work, but won't be the last from this imaginative writer. She spends her free time writing and spending time with her large family.
Get to know the author:
How long have you been writing,...
Suzette Riddick  has been an avid reader since childhood. Her favorite genres are romance and biographies. Suzette holds a Bachelor's and Master's degrees in nursing from LaSalle University. She's employed as an adult nurse practitioner and has dedicated her nursing career to taking care of adults with sickle cell disease. Suzette's debut novel A Special Summer was released in 2007. She lives in Philadelphia with her husband and three children.
Describe your writing style.
I would have to say I'm a freestyle writer. Whenever a story comes to me, I usually know how I'd like it to begin and end. And everything else in between I make up as I go along, or as the characters lead me. However, I would like to change this. One of my goals is to outline a story. I've tried to do so many times, but failed miserably. 

L

 BUT, with my last book I did do character profiles for the heroine and hero, and that worked out pretty well. 
What sparked your name change?
Honoring a promise I made to my mom. After writing as Victoria Wells for a few years, my mom in her subtle way suggested I write using the name she'd given me. Unfortunately, she became sick and passed away before I was able to make the change. However, as a woman of faith, I'm positive she knows I honored her wish.
Beatrice  Warrington aka Ms. Lady is akin to the ugly caterpillar who one day morphs into a beautiful butterfly. Readers were...
I'm honored to be featured on Cheryl Holloway's blog.
CH: Since everybody wants to keep up with the Joneses, what prompted you to write this book?
SMG: I've always wanted to write a family drama. I wanted to show that the grass is not always greener on the other side. Some people miss out on happiness trying to compare their lives with someone else's life; never knowing what the other person has to go through.
To read the rest of the interview, go to: http://www.cherylholloway.net/blog/2014/10/10/celebrity-guest-author-interview-shelia-m-goss/
Sharon Leal portrays Zoe Reynard in the provocative new thriller ADDICTED – based off the best selling novel by Zane. As the world awaits the highly anticipated release on Friday the acclaimed actress and singer presents her visually impressive new video "Giant" – featuring tantalizing scenes from the film. The song is featured on her new solo EP simply titled LEAL. Watch the video below!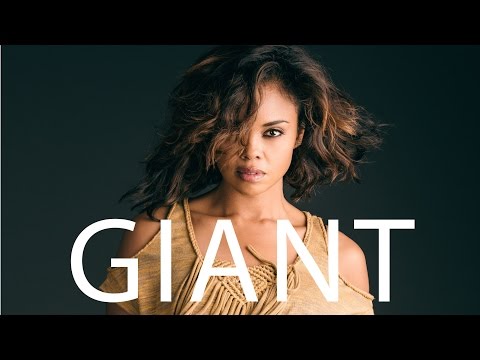 Addicted will be in theaters Friday, October 10, 2014.
Based on the best-selling novel by Zane ADDICTED is a sexy and provocative thriller about desire and the dangers of indiscretion. Successful businesswoman Zoe Reynard (Sharon Leal) appears to have attained it all – the dream husband she loves (Boris Kodjoe), two wonderful children and a flourishing career. As perfect as everything appears from the outside, Zoe is still drawn to temptations she cannot escape or resist. As she pursues a secretive life, Zoe finds herself risking it all when she heads down a perilous path she may not survive.
The games being played surrounding the death of Zipp Richards, son of Memphis Police Officer Nate, lead to a deadly revengeful plot of his twin sister Jazmina doing whatever she can to make those involved suffer. Porter and Troy are local drug dealers of Memphis, who end up fleeing to Chicago, Illinois to start another life and build a rich empire of drugs, guns and money. The scandalous affairs of Yvette with Troy, lead her down a dangerous path with a psychotic drug abuser. While Monae is left to pick up the pieces of her life, she deals with Porter's cheating ways and inability to settle down with her. The characters try to stay alive while scheming and betraying one another. The shocking twists and turns from each character's life keeps the reader in suspense of who will survive the deadly games being played.

LaQuita Cameron is a multi-genre writer from Memphis, TN and I loves writing fictional novels. Most of the time is spent writing erotica, urban dramas, thrillers, suspense novels and crime/action series. I work full time in a call center but dedicate my remainder of my time to my three children and husband. I am inspired to write by those authors before me like Zane, Sister Soldier and even Carl Weber. I plan to write spiritual and children novels in the future. I write at least 4-8 hours a day during the week depending on my work schedule. I am currently an author at La Femme Fatale Publishing Company under Michele Fletcher, CEO. I have a passion for writing...