---
The Future seems to hold limited possibilities for Son Erby. The African-American child of a farm laborer in 1930's Tennessee, his fate seems as certain as the sunset at day's end. But when his father takes him to work at the Coleman farm and hands down the secret to making corn liquor, everything changes.
Moving from shadowed parlors of the wealthy Sawyer clan to the illegal activities in the woods along the Mississippi River, this perspective novel explores the roots of racism, and the dangerous power of secrets that will shatter every taboo in a sleepy town caught between the past and future.The Legend of Quito Road is a look at a bygone time, the sobering echoes of which can still be heard today.
Chapter 7—A SECRET SCIENCE
In the scene below from The Legend of Quito Road, Papa Gill Erby, a religious man, teaches his only boy how to make illegal whiskey and keep secrets. Are there really many spiritual or physical differences in making crack cocaine or crystal meth today and white lightning yesterday?
–
"Now, Son, this is serious business, awful serious for a boy. Remember when we talked about the Ghost of Quito Road yesterday?"
"Yessuh, he was a runaway slave."
"Son, I said that and plenty folks 'round here know it. But they don't talk it in public. I waited five years after we married befo' I spoke with Sarah on this. Now, I'm telling you that the Ghost wasn't just any man. He was my daddy, Gillam Hale."
"Gillam Hale…" The boy...
ABOUT REPENTANCE
From Codeblack Films and the producers of FRUITVALE STATION. Years after a drunken car crash that almost took his life, Thomas Carter (Anthony Mackie) has reinvented himself as a therapist/spiritual advisor who advocates a synthesis of world religions and positivity. He's parlayed this vocation into a successful book release that one day draws the attention of Angel Sanchez (Forest Whitaker), a profoundly troubled man fixated on the "untimely" death of his mother. When Carter takes on Sanchez as a personal client in an effort to raise funds for his indebted brother Ben (Mike Epps), things quickly take a turn for the worse. Angel needs much more than a simple life coach.
What may be simple to grasp for some is the idea that single actions in the past comprise tidal waves of reactions in the present. Director Philippe Caland's REPENTANCE examines these issues against a backdrop of kidnapping and murder.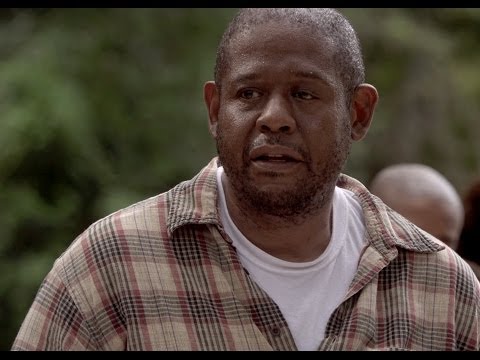 REPENTANCE will open on February 28, 2014, in limited release.
Cast: Forest Whitaker, Anthony Mackie, Mike Epps, Nicole Ari Parker, Sanaa Lathan
Director: Philippe Caland
Writer: Shintaro Shimosawa
Producer: Philippe Caland, Nina Yang Bongiovi & Forest Whitaker
Outside production company: Significant Productions, Juntobox Films
Genre: Suspense, Drama
Country of origin: USA
Rated R – Violence Including Torture and Language

Join the Conversation!
Facebook.com/codeblacklife
Read the whole entry »
About the Book:
As one of the hottest radio personalities, Kayla, the Gossip Queen, has the fast-paced, glamorous life that many dream of. But one thing eludes her. Love. Growing up in a family where her father was nothing more than a monthly check, Kayla sets her sights on finding true love, even if he comes attached to another. She s determined to create the perfect family of husband, wife, home, and children–even if she has to slip up and make a ton of mistakes along the way.
After a decade of being with a man who constantly makes her question her role in his life and her vision of the perfect family, Kayla has to ask herself, "Am I right to fight for this love, or am I being foolish?"
Donneil D. Jackson is a writer by nature and a Jersey girl by heart. Growing up a sheltered child, she used writing as an escape from her everyday life. She discovered that with writing she could be someone else, do things Donneil would never do and entertain others. Donneil has been writing for as long as she can remember, ever since her mother placed a pencil in her hand. The girl has a niche for painting an elaborate scene while telling a descriptive tale. One day she began writing Chante's Song marking the beginning of her professional writing career.
Something about Donneil in her own words: 
Writing for me is like living in La La Land, where my best friends are Nia Long and Regina King. My neighbors are Carrie Bradshaw and Mr. Big. The love of my life is tall,...
DAZZLE UP YOUR NAILS THIS HOLIDAY SEASON WITH NAIL EXPERT KATIE SAXTON'S TIPS
Add Festive Holiday Flair To Your Nails With Custom Nail Solutions President Katie Saxton's Merry Manicure Tips
The Holiday 2013 season is steadily approaching, which means you're probably gearing up for all of the festive gift-exchange parties and fun nights of caroling. Along with your fave Christmas sweater and Santa hat, make sure to add an extra dash of holiday cheer to your seasonal attire with a fab and festive manicure!  
Katie Saxton
, Nail Expert and President of Custom Nail Solutions, has the exclusive inside on merry manicures that will help you turn heads at all of the season's holiday parades and Secret Santa parties!
According to Katie, the top nail trends of the 2013 Holiday season are:
Gleeful Glitter: Everything seems to sparkle during the holidays, and this should also hold true for your nails! Paint your nails red and green, alternating the colors on each nail, and let dry. Then, paint each red nail with a coat of red glitter polish and add a coat of green glitter polish to all of the green nails. Let dry and voilà! Your nails are ready to steal the spotlight at all your merry festivities!
Winter Snowflake Mani: Snowflake nail stamps are a fab and festive way to add pizazz to your holiday mani! Before you do this design, make sure you have blue polish, silver polish, clear topcoat, and a nail stamp kit with a snowflake stamping plate on hand. We like...
 Fletcher Mitchell stared out the window and was unable to accept that his wife,  the woman he loved and married was getting out of a car with another man. Unable  to move or react, he watched the guy walk around and open the door for her.  Offering his hand, she took it and got out. He opened the gate for her but  wasn't stupid enough to walk inside. He held his breath, praying she wouldn't be  dumb enough to allow him to kiss her in front of their home, but he wasn't sure  because if she were bold enough to allow him to bring her home when her husband  and children were inside, she might. It took everything in him not to go outside  and confront them but his sons were inside. Thankfully, she simply flicked her  fingers and strode up the sidewalk with the guy watching her until she got  inside. Denisha jumped out of her skin when Fletcher stood up, turning on the  light. The shock on her face quickly changed to a mocking look. The one she always got  when she knew she was wrong and no longer cared. He knew she had not cared for a  long time and tonight was the final proof. There was so much he wanted to say  but he refused to utter a word. Making his way to the room where his twin sons  slept, he sat in the recliner next to their beds. The words his mother had  uttered two years earlier pounded in his head, "Son, be careful who you tie your  soul to, everything that is good to you is not good for you and ripe fruit soon  spoils." Pain rocked...