However, it'd be rare that actual women ever cum built like this.
Then there's Amy Anderssen.
Canadian Lebanese, Amy (AKA Amy Azzura, Amy Azzurra, Amy Juggs, Barbi, Barbie, Barbi Hardcore, Jayna James), is 29 years old.
Of Lebanese heritage but Ontario born, Amy now lives in California, US.
42-26-40 are Amy's measurements. She wears a 34GGG size bra. As I have noticed by the raggy-arsed state of the underwear she is wearing in these photographs and video, it appears that she has understandable trouble finding one that fits those tits.
I do know that the raggy-arsed bit is the style. However, it is just too damn small!
With that waspie 26″ waist and the (surely as enhanced as the boobs) big, bouncy butt, Amy could be every school-boy's dream*.
The movie, below, has our brunette Barbie-doll bashing her button (flicking her bean, playing with the little man in the boat, finger-fucking, wanking, jilling-off, tossing herself off… I guess masturbation is the word I am looking for here) as if she were a particularly rampant rabbit.
On all fours she plays with herself whilst doggy-style, presenting her tight pussy and swollen clit to anyone who would care to see.
*I'm betting that quite a few others will keep quiet/lie about the cock-twitches she conjures up.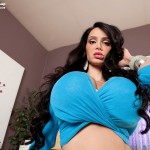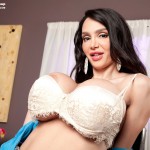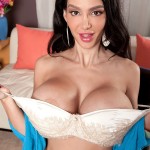 CAN'T SEE THIS VIDEO? CLICK HERE FOR AN MP4 VERSION
Click here to visit Amy Anderssen at Scoreland.com


Buxom, blonde, blue-eyed, British boobie babe, Freya Madison, is still keeping her personal details secret.
She is from Manchester, in the North West of England, UK.
She is stacked with H-cup tits.
That's all the information we know.
Today, we have the heavy hootered, H cup honey wearing a bikini. She takes (most of) it off, as she slips into her hot and steamy bubble bath.
The rest of that bikini – the bottom half – does come off and we get to see Freyas butt, completing a great side boob shot.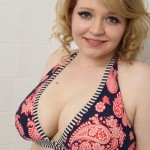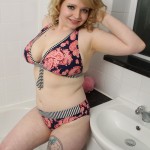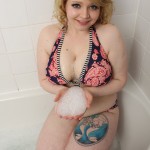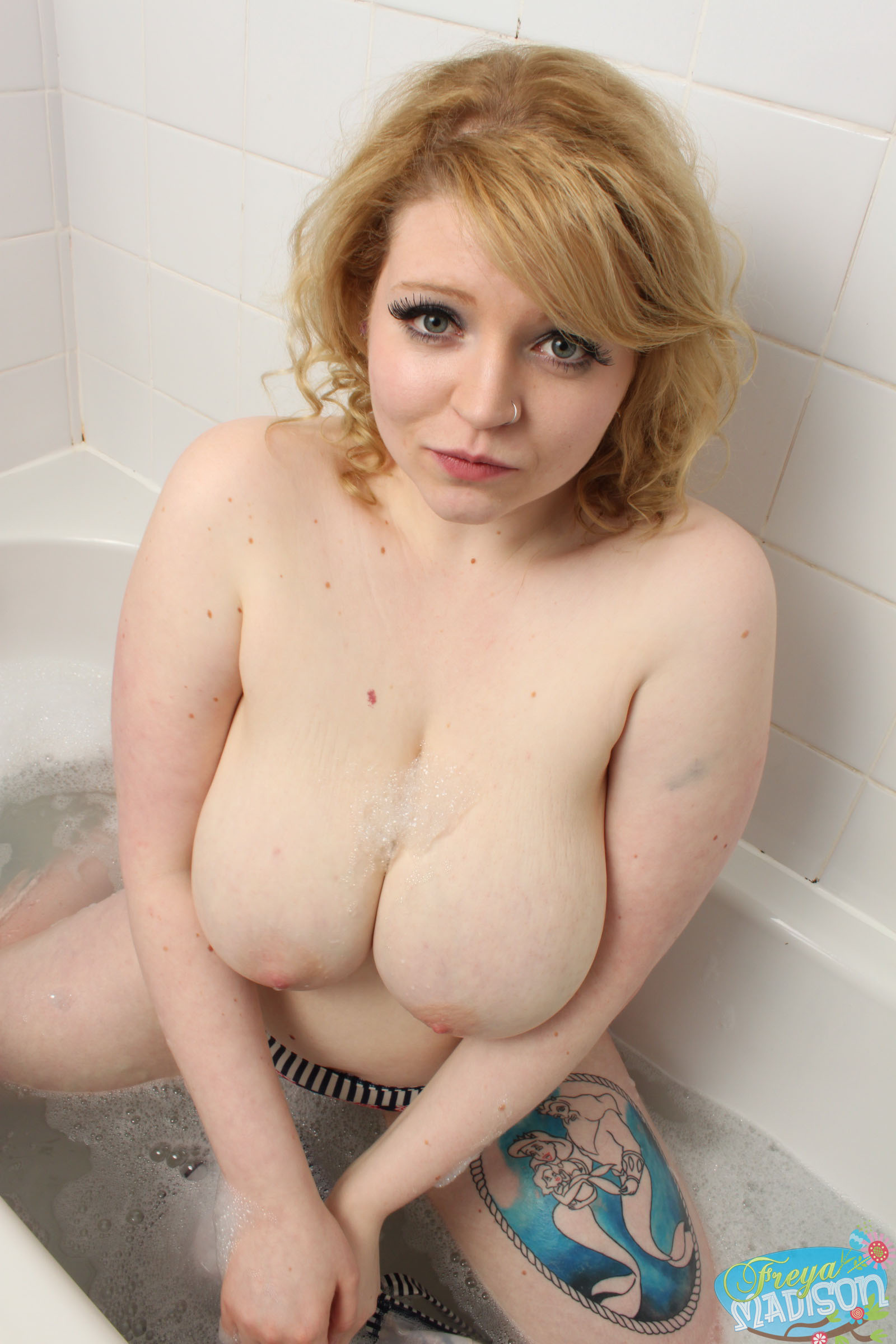 HERE are the previous MyBoobSite posts featuring H-cup Freya, who's own site is brought to us by Candy Girls.
And here in what appears to be a totally unrelated video, Freya is busting those big breasts out of a dress.
CLICK HERE TO SEE MORE FROM FREYA ON FREYAMADISON.COM

webmasters
When I last blogged Tigerr Benson (AKA: Tigerr Jugs; Koko Lee; Koko Li) I spoke about her breast augmentations: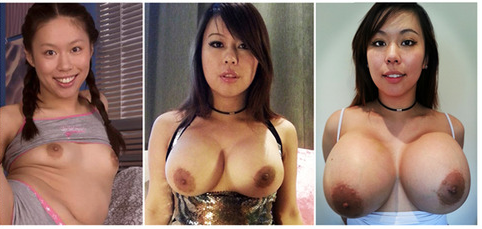 About my Boobs:
Boob Land – Vancouver, Canada
Boob Birthday – 11th January 2007
Before Improvement – 34B (JP-75C)
1. After Improvement – 34E (JP-75G)
2. After Improvement – 34HH (JP-?G)
Type of Stuffing – Saline
1. Amount of CC's - 720cc each
2. Amount of CC's – 1400cc each
Placement – Under Muscles
Incision – Transax (armpit)
I have found Q & A from Tigerr since then, where she talks about her life a little more:
What Are your favourite things?

Lolipop Flavor – Cherry
Whisky – Oban, Yamazaki 10
Color – Bubblegum Pink
Possesion – My big fake boobies
Music – K-pop (T-ara), Japanese pop…
Heros – Barbie, Pamela Anderson (US), Jordan (UK), Sakura Sena (Japan) Totoro, creator of the noodle..
TV Shows – The Killing, Simpsons, South Park, That 70′s Show..
Position – Oral/deepthroat, Doggy, Riding On Top, Drunken Monkey…
Peeple – My own members are my favorite peeple – you make me sooo horny..
Place – Tokyo
Books – I can't read that well so I don't read much

What is your fantasy job?
"When I was little slut I always dreamed of travel and meet nice rich men.
This very difficult with no education or school time. So, I always dream to be a high-class escort who travel the world pleasing rich men with my body.
I would be big whore but the rich men would treat me like a princess. Money and cuddles – what more a girl want?"

What is your favourite sexual fantasy?
"I have soo many dirty fantasy! But my best one is always the same. I meet a strange man who wants to pay me to get him really hard. He takes me in his fancy car (Ferrari or Lamborgini) to a private place. There I am made to dance for my money on the bonnet of his car.
Just as I am finishing her comes and wanks all over me. In silence he drives me back to where he picked me up with hot cum still on me and dumps me on the street with my money without even giving me his name!"
British Asian, Tigerr, is from London, UK.
Her slim & stacked body measures 44-25-35, and her bra size is 34HH.
Weighing but 55 kg (I don't quite know what a kg looks like, as I am old, so that's 121 lbs. I don't quite know what that looks like, as I am British so that's 8st 9lbs.) We tend to measure smaller lengths in mm and larger distances in miles. Fucked up, I know.
Whatever way of weighing you use, you cannot deny that she is a wee sylph of a thing, with a tight cunt and added huge tits.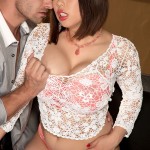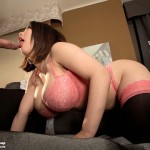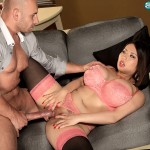 CAN'T SEE THIS VIDEO? CLICK HERE FOR AN MP4 VERSION
Click here to visit Tigerr Benson at Scoreland.com


Sassy, silly, smart and stacked, Samantha Anderson (AKA Samantha38G/Sam38G) is an American Southern Belle with huge 38G tits.
A favourite BBW model, Sam appears to be a little lighter in this video and these photos. Her butt is less plump and her belly less pendulous, IMHO.
Maybe not. It's just my first impression, looking at the photo-shoot below.
Red-haired, this time and in red skimpies, Sam has turned her talents to web-camming. Well, in this scene, anyhoo.
Ramming a dildo up her pussy and jilling-off to her punters, Sam gets one lucky lad around to join in.
He is so keen, that he gets her to set straight to business with a blow-job as he has his hot, hard cock poking out of his jeans.
Once the fucking commences, all you can hear is the sound of Sam's heavy hangers slapping against her torso, with every thrust.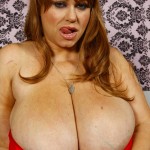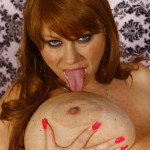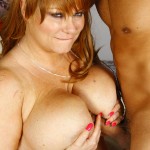 Loading the player…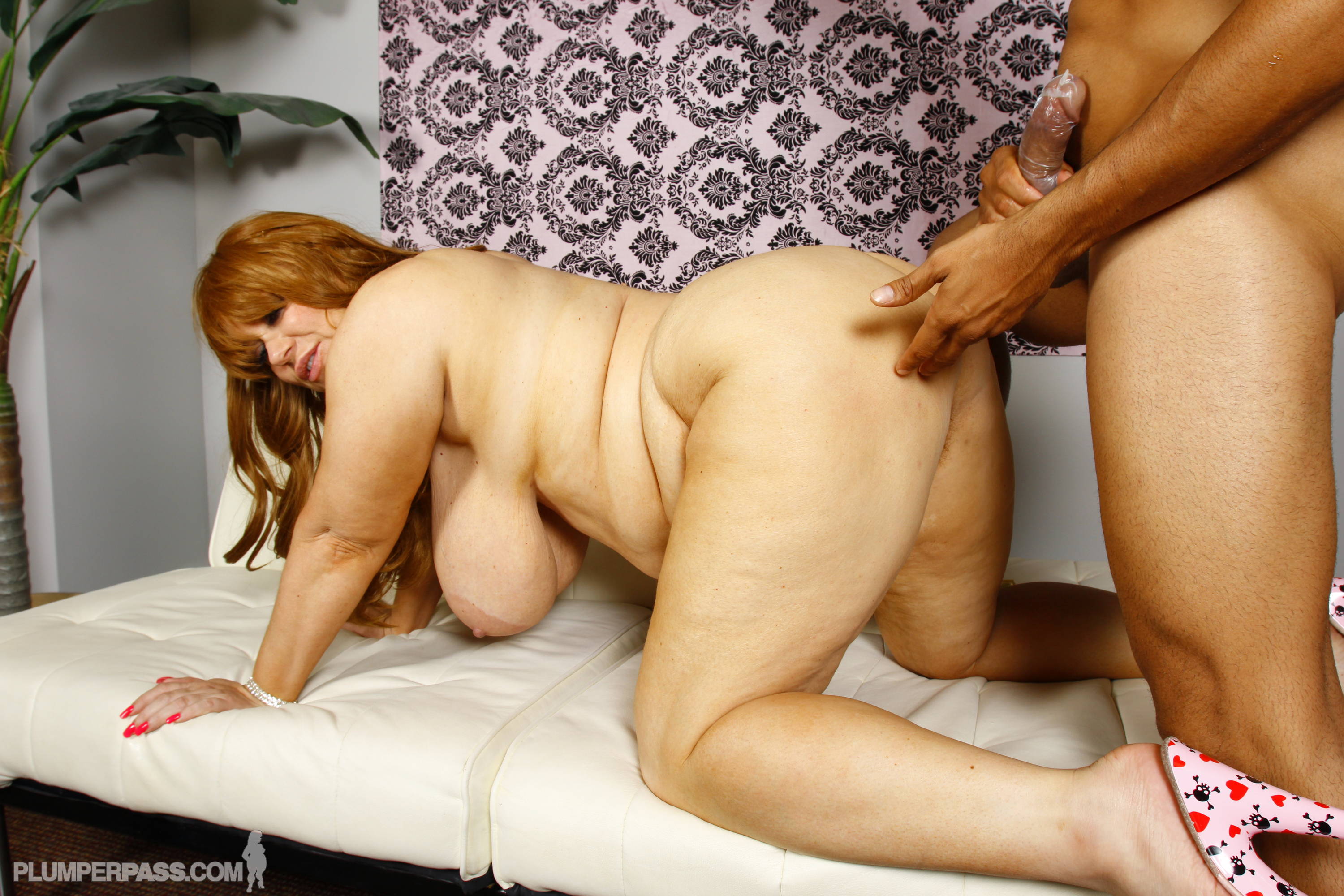 Click here to visit Samantha 38G at PlumperPass.com

(webmasters)

I had a blog all set to go for today, when I got some promotional material that I just had to have a closer look at.
And now, I have to share it with you.
Daylene Rio (AKA Jaylene) is from California and is now 39 years old.
When I blogged her on July 12, 2013 which is, by chance, exactly one year from the date these photos and video are dated, she measured 42-26-38 and was wearing (or not, as it goes) a 36F bra.
Then I saw this photo-shoot of Daylene running, topless, on a beach I could see that she was wearing an extra few lbs and that she is wearing them well.
She measures up two inches more on all her previous stats, so she is now 44-28-40.
The bra size? She is wearing a 36 H-cup. So it appears that she has magically not added two inches to her band size. If that is actually the truth then surely it must be proper cutting in!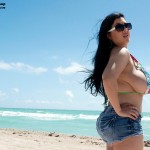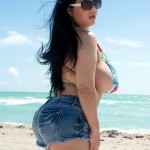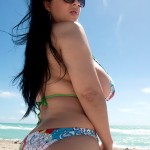 CAN'T SEE THIS VIDEO? CLICK HERE FOR AN MP4 VERSION
Hmm, that was quite softcore, wasn't it? Nowt wrong with that, of course, but It's only fair that we also get to see something a little harder. Something to make your dick harder, for sure.
Here we have Daylene knuckle deep in her own deliciously dark-lipped, yet gloriously pink fuck-hole.
She sucks and licks her fingers then her nipples, as she spreads her love-juices, and her cocktail, all over those huge areolae.
As she is mostly on her back, we don't get to see her trademark side-boob shots or big whootie butt, as we did in the previous movie.
However, there is much jug juggling going on as she gets jiggy with herself.
CAN'T SEE THIS VIDEO? CLICK HERE FOR AN MP4 VERSION
Click here to visit Daylene Rio at Scoreland.com


More Recent Articles
---
Click here to safely unsubscribe from "My Boob Site." Click here to change subscription preferences, or here to subscribe • Privacy