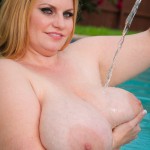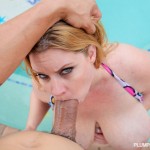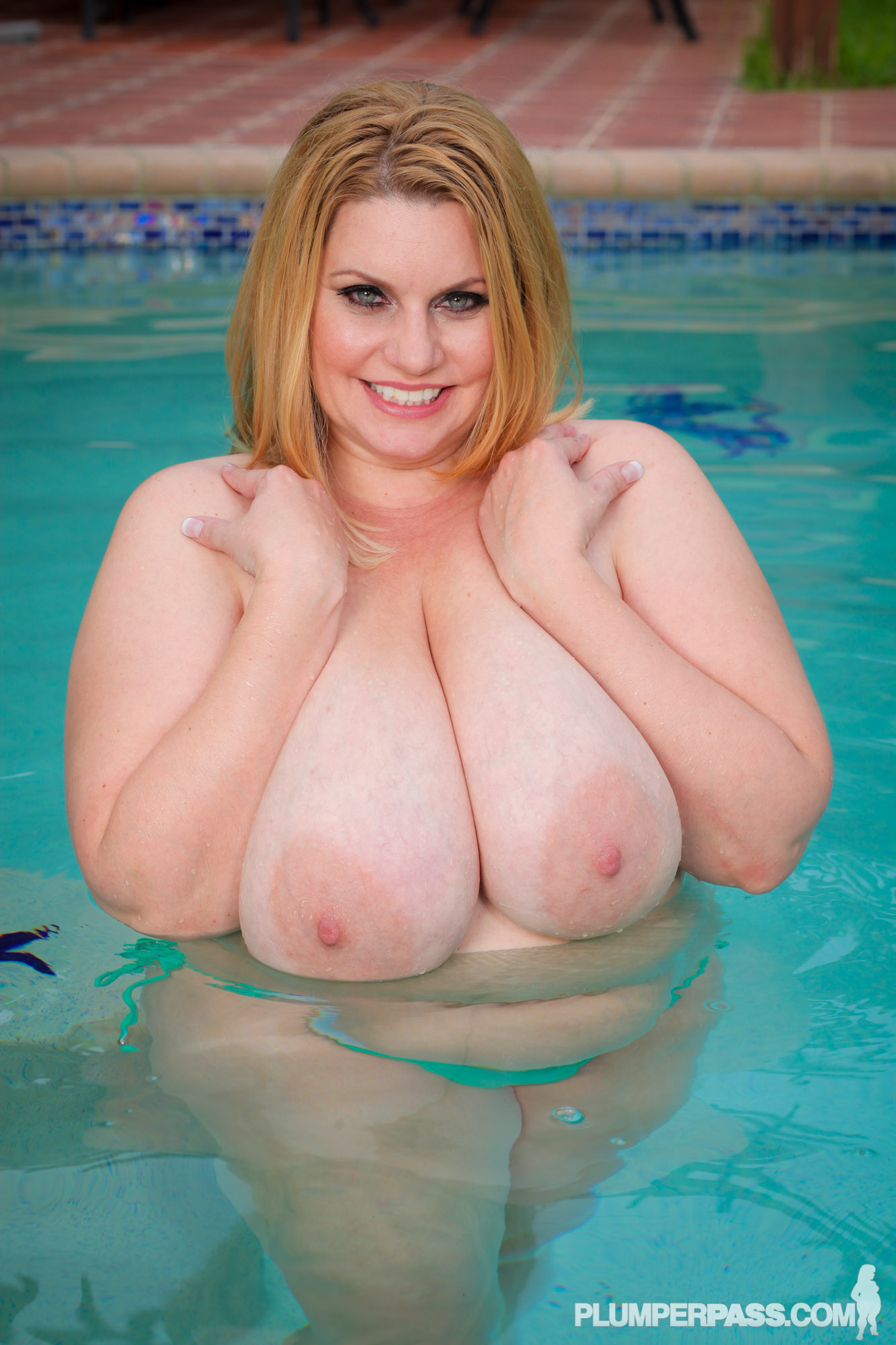 Click here to visit Tiffany Blake at PlumperPass.com

(webmasters)
Floridian, blonde plumper, Kimmie Kaboom debuted for XLGirls back in September, this year.
I missed that one, so I have put it in today's blog.
It's the second entry.
First, we have Kimmie's latest shoot.
42 H-cup Kimmie is in bright red lingerie to begin.
She fingers herself, once naked and flat on her back, on the bed.
Those huge, heavy hangers pancake once she is recumbent, sloshing superbly.
And, to do it arse-about-face as it were, here is Kimmie's first shoot.
It's hardcore.
There is plenty of mammary motion. Not least of which, at the start of the movie. The stunt-cock getting his hands on Kimmies terrific tits and bouncing them like a pro.
Still in her underwear, Kimmie gets her pussy played with. Her clit and cunt being coaxed by a hand slipped into her sheer, lacy panties.
It's not long before Kimmie and her fuck-buddy are deep in the throes of a substantial shag. That hard dick poking that tight twat. That puffy pussy getting a penis-pounding.
Click here to visit Kimmie Kaboom at XLgirls.com

This is Laura M (AKA Jennifer, Laura, Laura Orsolia, Orsolya, Orsoja, Orsola, Orsi, Tatiana, Tatiana Galore, Tatiana 'Titty' Galore, Titty, Tunde).
Laura is from Hungary and she is 38 years old.
The blue-eyed, blonde beauty measures 46-28-38 and she wears a 38F bra.
Here we have Laura playing naughty secretary.
As much as the photographs are sexy and amazing to look at, the video is better.
We begin with a fabulous up-shot from under her desk.
Laura pops those massive mammaries out of their upholstery and strokes and cups them. We see all this from under the desk.
It's incredibly voyeuristic. And incredibly sexy.
Before moving her hands down to her clit, for a wank, Laura slaps those big boobs on the desk and jiggles them around whilst they are sat on the glass table-top.
There is sound, you just need to raise your volume quite a bit. Well, I did, anyhow.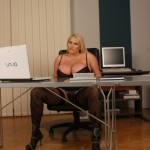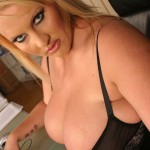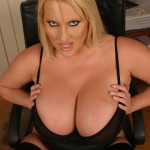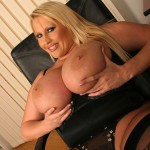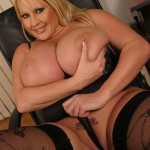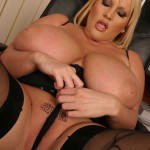 Loading the player…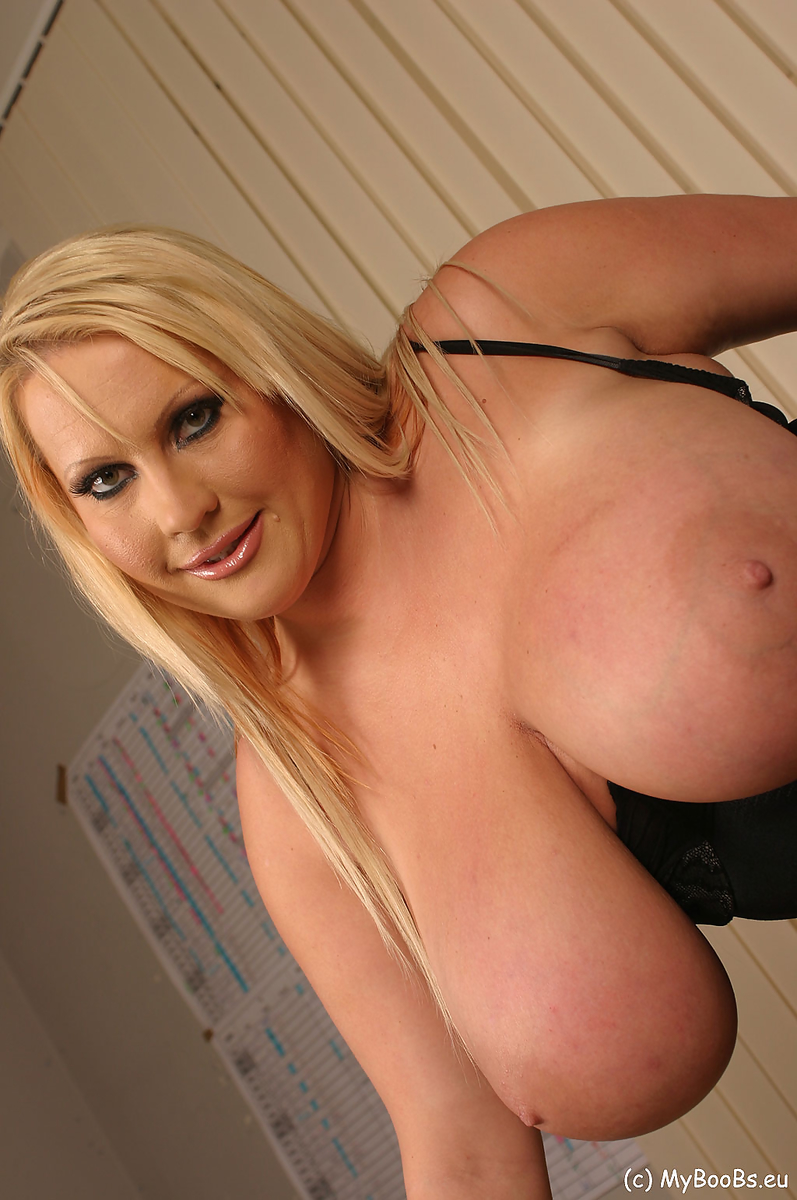 Click HERE to see even more of Laura.

Webmasters

Two beautiful brunettes baring their boobs on two beautiful bikes.
Brilliant!!
Both big-breated babes are at the Harley Davidson showroom, draping themselves over V-Rods.
I am not going to spend the next half-hour or so talking about bikes. Much as I'd like to, I do appreciate that this is a boob blog and not a bike blog and should you wish to learn more about motorcycles, I am sure there are better places to go than here.
So, to the tits…
Firstly, we have Merilyn Sakova (AKA Anya, Anya Zenkova, Busty Anya, Busty Merilyn, Merilyn, Merilyn Sekova).
Green-eyed Merilyn is 29 years old and hails from Dnipropetrovsk, Ukraine.
Slim and stacked Merilyn's measurements are 40-25-36 and she wears a 32H bra.
CAN'T SEE THIS VIDEO? CLICK HERE FOR AN MP4 VERSION
Click here to visit Merilyn Sakova at Scoreland.com
Another green-eyed goddess, Karina Hart (AKA Karina Heart, Katerina Hart, Kay Loove) is also 29, and she hails from Brno, in the Czech Republic.
Measuring 42-28-40, Karina sports a 34 H-cup rack.
Like Merlyn, both titty-totties are enjoying having something throbbing between their legs. Not just big bikes but big vibrators (dildos) pushed into their respective orifices.
CAN'T SEE THIS VIDEO? CLICK HERE FOR AN MP4 VERSION
Click here to visit Karina Hart at Scoreland.com
As an ex-motorcyclist myself, my last bike was a Harley. Last being the operative word, sadly. You need fully functional legs to ride. And no, a trike is not a viable alternative, thank you very much. If it ain't got two wheels, it ain't a motorcycle.


35 year old Summer Lashay (AKA Sinsation) is here to remind us that just because we are moving on through the year, we can still enjoy a little Summer.
From Atlanta, Georgia, US, Summer is blessed with all-natural 44 K-cup knockers.
She measures 56″ all around her chest. That's over four feet around.
Two hands around would be a dream but I think you might need more than two hands per big, black, beautiful boob.
Like I say. A dream.
Summer has the biggest, darkest aroelae on those heavy hangers.
Her sultry eyes and coquettish smile lure us in all the quicker.
The tattoo on her leg? It appears to say Shorty Head. I wonder if that is a nickname Summer has earned. What with being but 5'2″ tall, she could well get called "shorty" (I know I do, and I am the same height). The head bit? We can but imagine.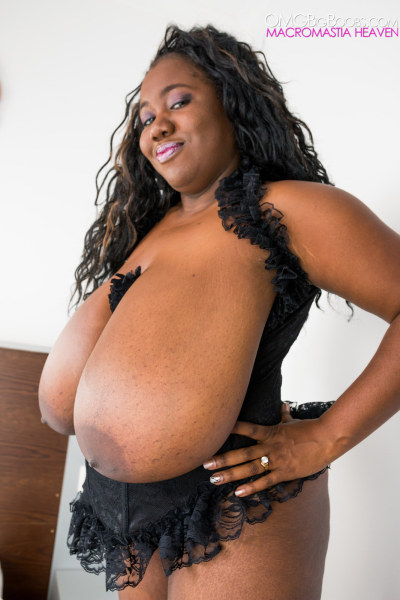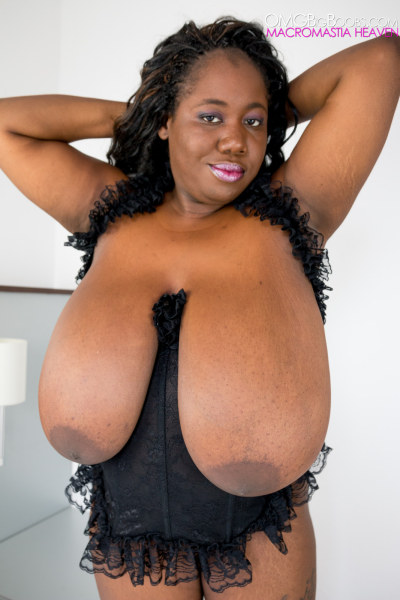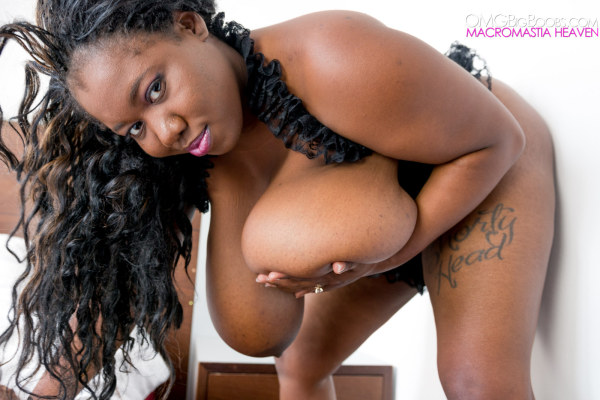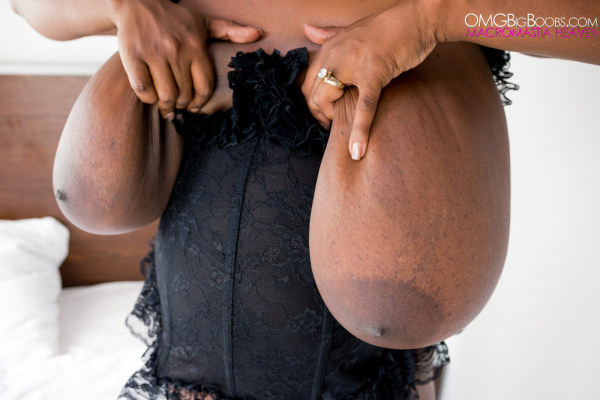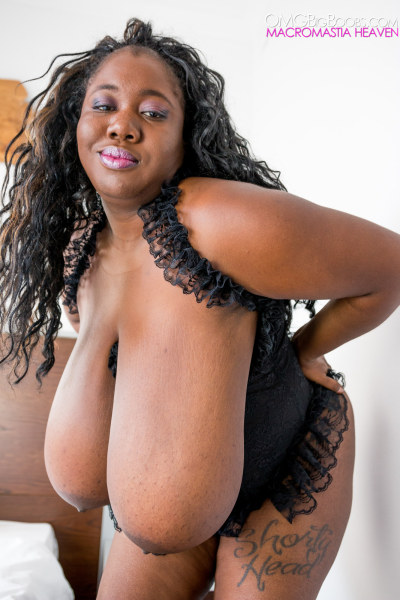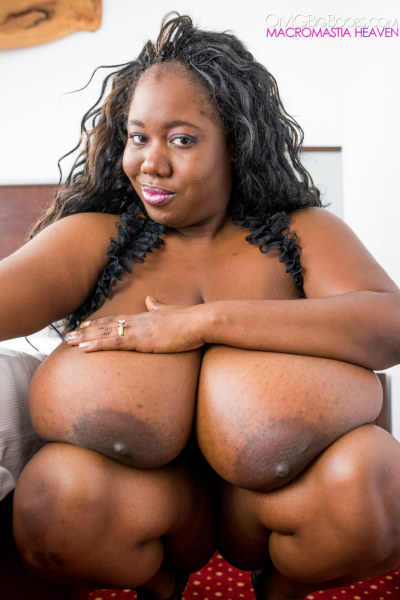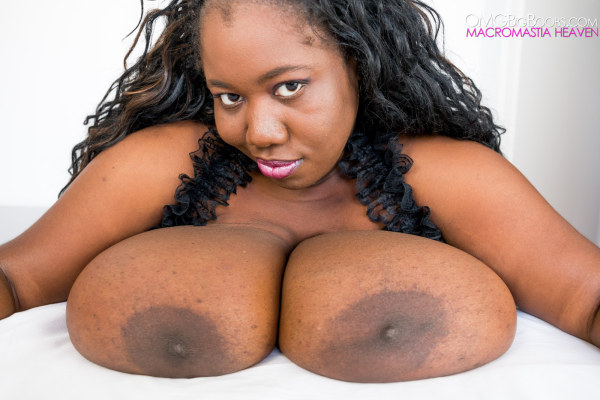 CLICK HERE TO SEE EVEN MORE OF SUMMER LASHAY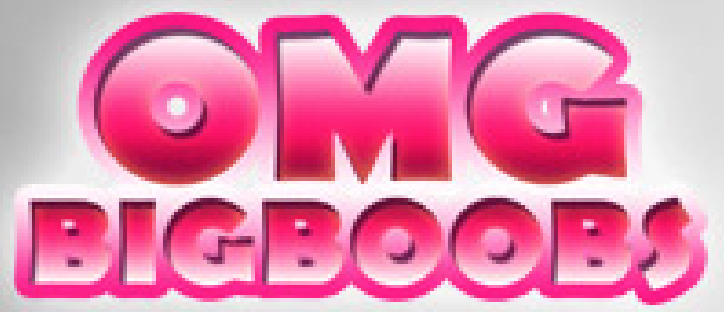 More Recent Articles
---
Click here to safely unsubscribe from "My Boob Site." Click here to change subscription preferences, or here to subscribe • Privacy