Click here to visit Elle Flynn at Scoreland.com


Fabulous Frenchwoman Natalie Fiore is up the duff.
Pregnancy is not holding her back from showing us her big boobs and spreading her legs for us.
The last measurements I have for her are 52-28-36, although those are quite obviously out of date, due to her having a bun in the oven.
I had her bra size down as 42HH, when I last blogged her. Again, this may have changed since then.
I also surmised that she was pregnant, in that blog, as her boobs are growing and she is a bit too old to be having a breast growth spurt.
Unchanged (as yet) are Natalie's huge areolae and nipples. Still pale and enormous, we can but see if they darken up, or even expand, as her pregnancy proceeds.
Her huge hangers are looking heavy and sway like melons, if they were to grow on trees. Which of course they do not. But if you want to visualise such an abhorration of flora, just look at Natalies tremendous tits!
As her boobs expand Natalie tells us how much they need moisturising as a result.
Showing us, and talking us through what she is doing and why, we can see just how big those breasts are, her hands looking tiny compared to those milk filled mammaries.
I wonder if we will get to see her lactate, as and when that happens? I like to see a good sexy squirt, me.
Talking of squirts, the white, thick fluid that she drizzles and spurts onto her great big knockers is very reminicent of cum. I can imagine a hot, hard cock shooting jizz as a result of a titty-fuck. Natalie relishes rubbing the hot joy-juice-replacement onto her flesh and sliding her hands all over her body… unable to resist the slippy slide of her hand down to her puffy, pink pussy and playing with herself, masturbating until she cums, causing us to do the same.
Click here to visit Natalie Fiore at XLgirls.com

In January this year, I brought you this blog about Vanessa Y.
As you can see, if you have a look at that post, I knew next to nothing about her.
Now, some months on, I can report that I know nothing more than I did, back then.
Score's model directory is not that much help at all, stating her bra size to be a 36 E-cup. I am still not happy about this. Mainly because I wear a 36F, and Vanessa is certainly blessed with bigger boobies than mine.
If any of you know anything about Vanessa, I would dearly love to hear it.
What we do know is that these are some fine, full funbags on a foxy filly.
Stripping down to her stockings and high-heeled shoes, Vanessa slips a finger or two into her twat and dexterously, digitally diddles her divine dick-hole.
CAN'T SEE THIS VIDEO? CLICK HERE FOR AN MP4 VERSION
Click here to visit Vanessa Y at Scoreland.com


Two days ago I introduced you to Freya Madison, a blond, busty Brit.
Well, as today is Good Friday, she has decided to give us an Easter treat.
With rabbit ears on, akin to those that Playboy Girls sport, Freya is playing the Easter Bunny.
Looking much more natural facially than she did in the other days' photoshoot, Freya has much more of the girl next door thing going on, as she slowly slips out of her clothes to show us her (rampant) rabbit body.
Unfortunately, at time of writing, Freya has neither followed us on Twitter, nor contacted me in any other way, to give us the all important information we crave.
Meh, I guess it's only been a couple of days.
Happy Easter, big breast fans!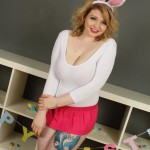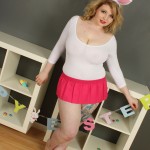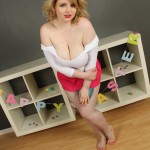 CAN'T SEE THIS VIDEO? CLICK HERE FOR AN MP4 VERSION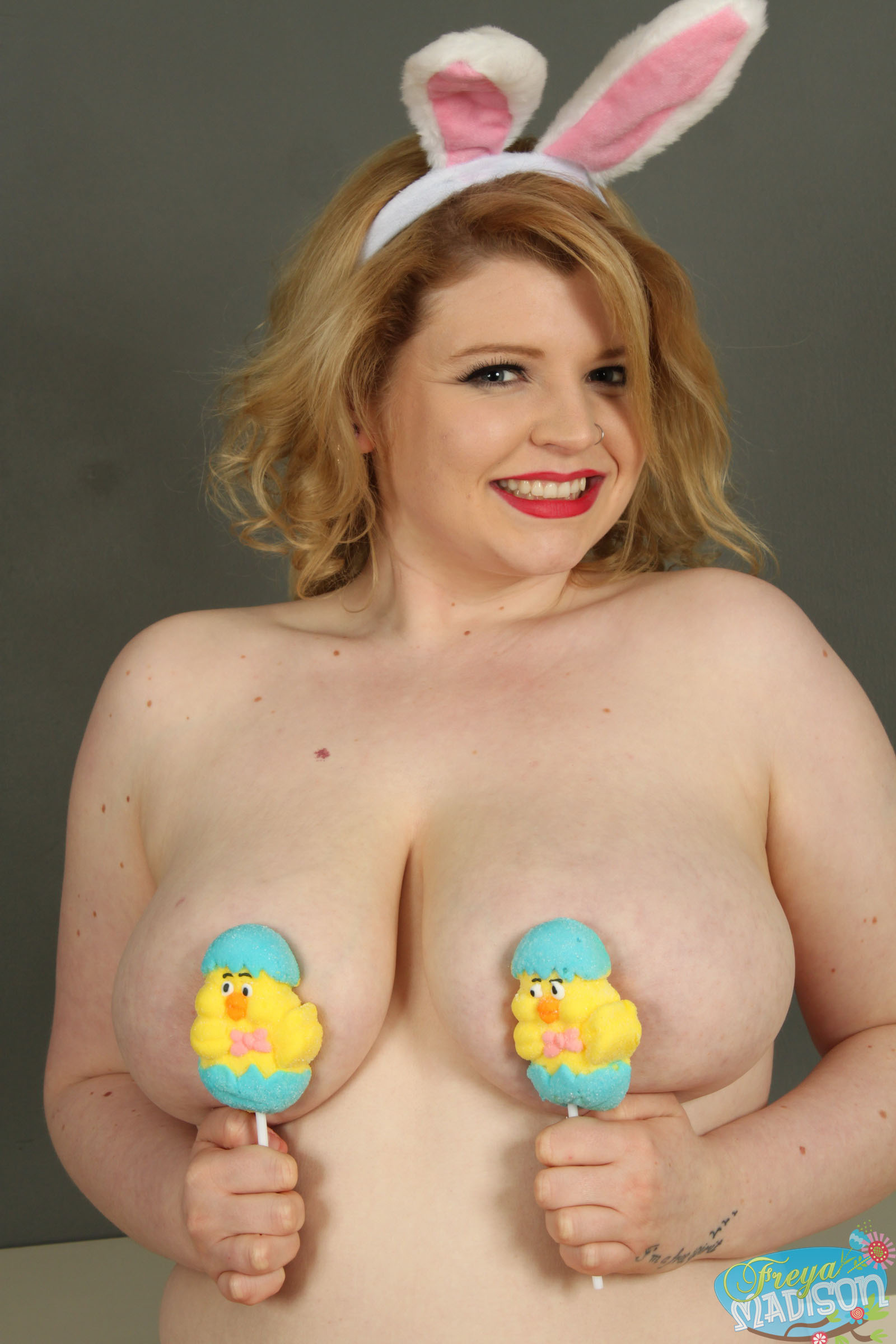 CLICK HERE TO SEE MORE FROM FREYA ON FREYAMADISON.COM

webmasters

No, not the little cheese, but the big breasted Micky Bells. She's a babe. A busty baby, if you will.
Those of you that commented on my last post about the beauty from Bucharest, seem to agree that Micky does not appeal to you as much as she did when she was heavier than she is now.
I would like you to look at her anew. I do understand your opinion, but try to imagine that this is a new model. Not a girl that you've seen before, that has now changed.
This 27 year old Romanian beauty has long blonde hair that frames her pretty face and guides the eye to her amazing top-heavy- hour-glass figure.
She measures 45-28-36 and just about fits into underwear that has a tag of 34J, just the same as another busty beauty, Hitomi Tanaka.
In fact, her whole body is very similar to Hitomi's, which measures 45-25-32 and she also wears a 34 J-cup bra.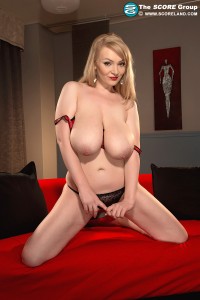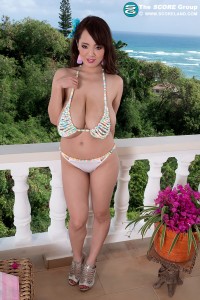 The two top titty totties both sport incredibly pendulous puppies, heavily hanging down towards their taut tummies and, in turn, towards the couple's cute cunts. Both their twats look tight and snug, too.
Moving on, here we have a couple of videos with a naked Micky, talking us through her body and breasts, in her exotic European accent.
CAN'T SEE THIS VIDEO? CLICK HERE FOR AN MP4 VERSION
The second movie clip has Micky masturbating. Again we hear her talking, this time as she's tossing-off.
CAN'T SEE THIS VIDEO? CLICK HERE FOR AN MP4 VERSION
Click here to visit Micky Bells at Scoreland.com


More Recent Articles
---
Click here to safely unsubscribe from "My Boob Site." Click here to change subscription preferences, or here to subscribe • Privacy