Los Angeles born Californian, Marie Leone, is an African American that was born in 1993, making her 21.
Another December baby, she has only just turned 21, eleven days ago.
As I understand, this means she has only just been able to (legally) drink alcohol. I looked on Wiki, obvs. There are really complicated drinking-age laws around the world, you know. LOOKIE.
* * * *
The 5'2″ tiny totty tells us that she had bigger boobs than even her teachers, at school.
Not really surprising, as, at but 21, she can't have left school all that long ago.
After furnishing us with the facts, 34 J-cup Marie gets a grilling from Score:
What does Marie Leone do to make a man feel extra-special?
The thing that I do to make my guy feel special in and out of bed is that I show him all the loving I can," Marie replies. "We all know the way to a man's heart is through his stomach. So, out of bed, I make him hard-boiled eggs shaped like hearts or an egg sandwich by cutting a heart in the center of the bread, placing it in a pan with butter and breaking an egg in the center. He loves it a lot but what he loves even more is how I always give him a blow job before he goes to sleep while watching our favorite XXX video online.
What have been your top two sexual experiences?
Number-one was when me and my then-boyfriend spent our first Valentine's Day by going to an adult book store. It turned out to have a gloryhole and, well, let me just say that I got a mouthful!

My number-two was at a swingers' club. I had never been with a female before that night but that didn't stop me and my fiancé from going down on this very sexy and hot redheaded cougar lady that everyone called Robbin. Robbin, thanks for popping my cherry and for singing us a tune with your wonderful screams.
Now, I've been to swingers clubs and you see the good the bad and the ugly. Of course the bad and the ugly can also be very good, too.
It sounds like Marie Leone had a good time. If you haven't been to a club of this ilk, get a willing partner (many do not allow chaps in, on their own) and give it a go!
CAN'T SEE THIS VIDEO? CLICK HERE FOR AN MP4 VERSION
Click here to visit Marie Leone at Scoreland.com


When we have a model that we have known for a long time, it can be hard to know what to write, when showing a new gallery of photos and a video from such a woman.
Samantha38G (AKA Samantha Anderson, Samantha 38G, Sam, Sam 38G) is such a mighty presence in the boob lovers' world, that one wonders what to say to accompany her work.
So… sultry Sam is teaching, or attempting to teach, JMac a little salsa dance.
I think it's salsa… I could be wrong. I neither do proper dancing nor do I watch any of the dancing shows that grace our tellies now and then all the bloody time. (Dancing With The Stars, Strictly Come Dancing, et al).
Can you imagine if a huge hootered babe brought her bounteous boobs to that oeuvre of entertainment.
Imagine the jiggles we'd get from the giggles of Sam. Her great big knockers nearly knocking out her dance partner.
How would the poor dance-dude keep moving with the inevitable boner he'd have from being pressed against the a magnificently mammaried Southern belle.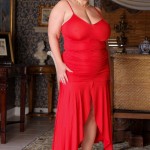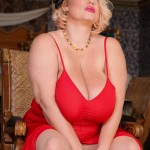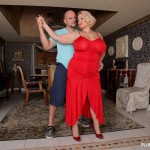 Loading the player…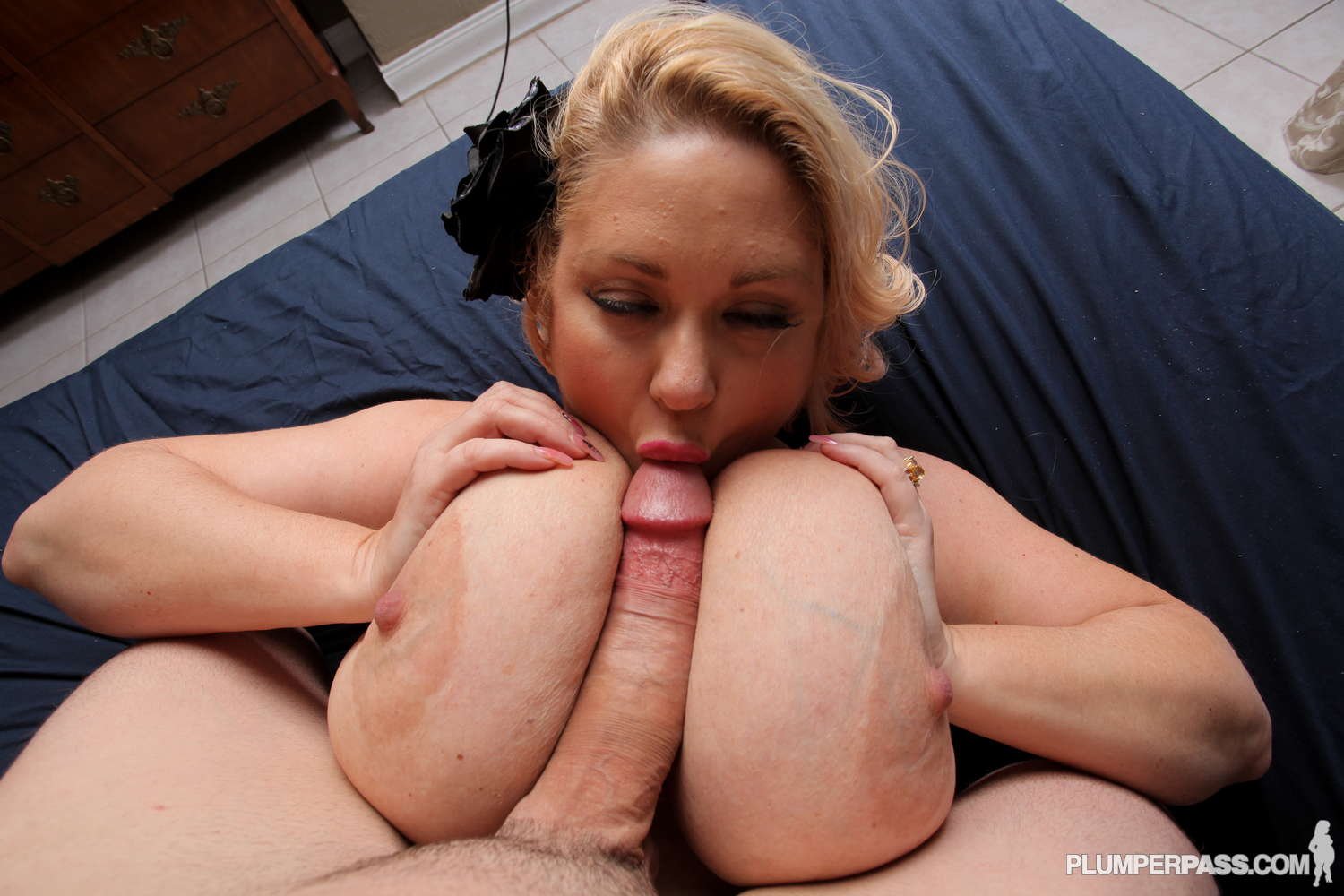 Click here to visit Samantha38G at PlumperPass.com

(webmasters)

Weighing just 114lbs (8st 2lbs / 52kg), Casey Deluxe (AKA Casey, Casey Modell, Sexy Casey Deluxe) is the epitome of slim and stacked with her 32F breasts.
Blue eyed and blonde, Casey hails from Germany and was born on 05 December 1985, making her 29 years old.
I can't help but feel for those that have December birthdays. The whole month, these days, seems to be totally encompassed by Christmas. So it must be a pain in the bum, especially when you are wee, to have your birthday lost in amongst the holiday season.
Still, that doesn't stop us having a festive furkle with ourselves to a heavy-hootered honey, like Casey.
In the bathroom Casey begins, quite sheepishly, to toy with her terrific titties whilst wearing a bikini.
She slips into the tub and begins waving her boobs from side to side, to and fro, up and down, in the warm water.
Now naked as the day she was born, we get to see her tiny, tight twat as well as her giant jumper-bumpers.
CAN'T SEE THIS VIDEO? CLICK HERE FOR AN MP4 VERSION
Click here to visit Casey Deluxe at Scoreland.com


If you saw yesterday's blog, you'll have seen Sarah Rae's new site, YesBoobs.com.
Browsing the porn, as ya do, I see that Score have just released some photos and a video of the JJ-cup (AKA K-cup) chubby cutie.
I don't know about you, but I think Sarah looks so much nicer in the pictures we looked at yesterday, than she does in these.
It's the make-up, isn't it?
I am usually one to tell a chap off for saying "you look so much better without make-up" as I have a mirror and know this not to be the case, as a rule.

However, here we get to see Sarah sucking at her own boobies and leaving lipstick marks around her nipples. Somewhat of a signature move for her.
There's the coy, sweet and shy, busty GND (girl-next-door) Sarah, like we saw yesterday, and there's titty temptress totty Sarah, like we have here.
As she jerks herself off, Sarah's incredible knockers move just like they should for us lovers of the bigger boob or two.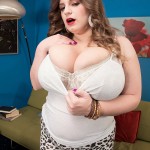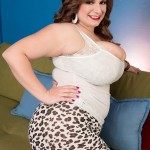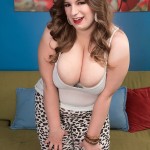 CAN'T SEE THIS VIDEO? CLICK HERE FOR AN MP4 VERSION
Click here to visit Sarah Rae at XLgirls.com

And click here to visit Sarah Rae at YesBoobs.com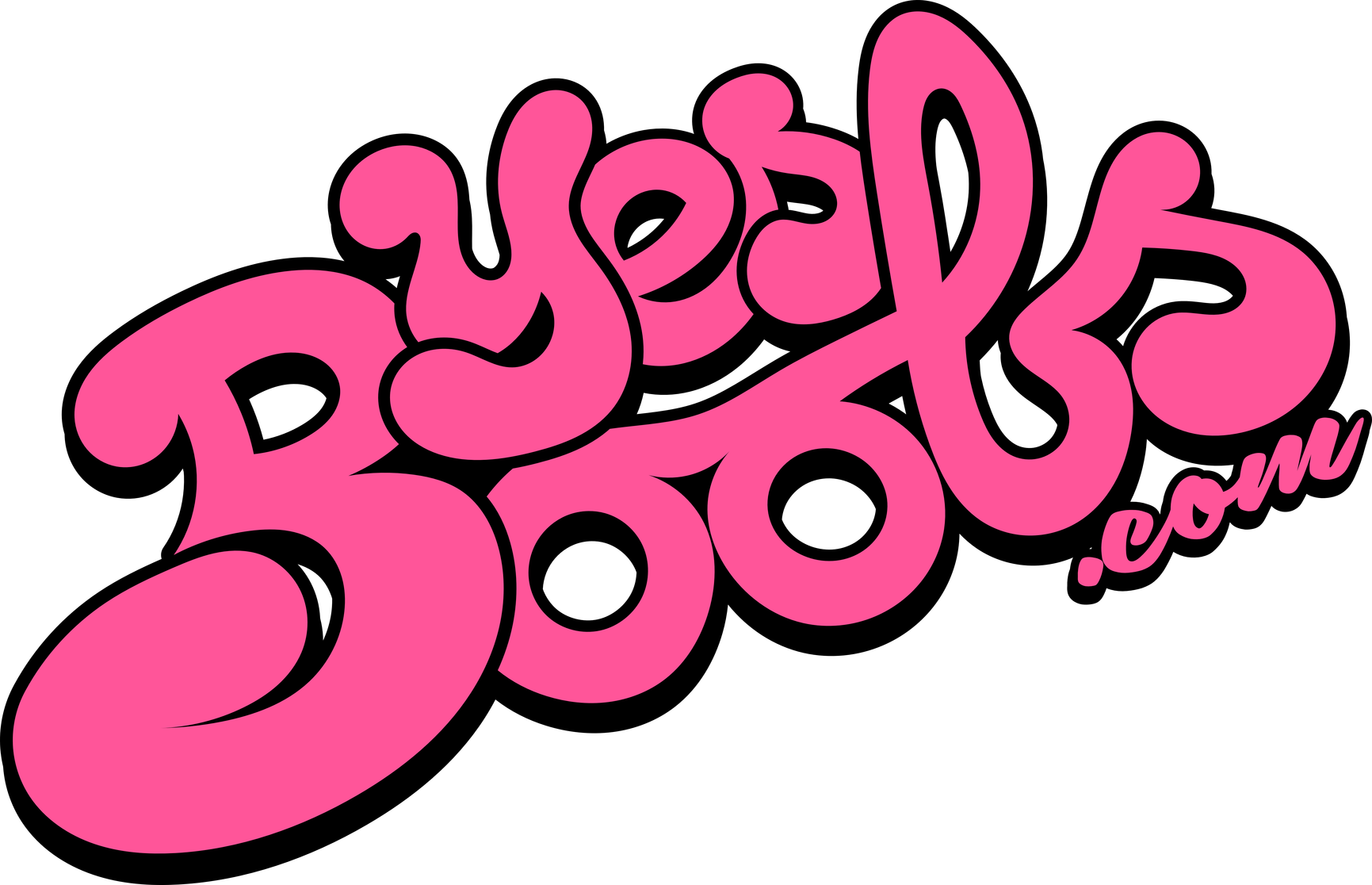 Look and listen to 36K Sarah Rae (AKA BustySarahRae).
If you, like me, actually had a bit of a problem taking the words in, due to Sarah's huge hooters jiggling with every word she speaks, I can provide you with the gist of what she says about her new site, YesBoobs.com…
This site was started by Busty Sarah Rae in 2014. We bring you the best big bust models. We feature everyone from the girl next door with huge tits to your favorite published professional boob model. Our ORIGINAL content is shot, edited, and produced by Sarah Rae herself or filmed by the model at their home. We don't rely on Photoshop,
our models look fantastic on their own!
FULL HD videos! Cup sizes from 34DD to 38N.
…and we are promised updates at least weekly.
As a taster, we have some teaser photographs from some of the models that are on the site.
Models such as Anna Seed, Arousing Ashlie, Cameron Skye, Giggles, Jinx, Kitty McPherson, Krista Jay, Lily Belle, Mandi Flame, Nikki Sequoia, Peyton Thomas, Tiffany Blake and of course, Sarah Rae herself.
I have heard of some of these big boobed babes, but am not familiar with all of them, as yet.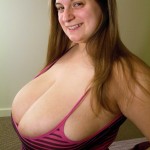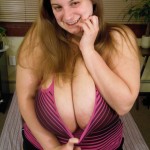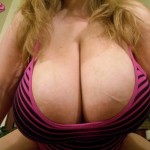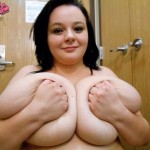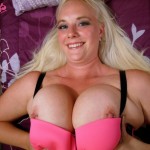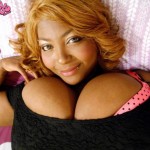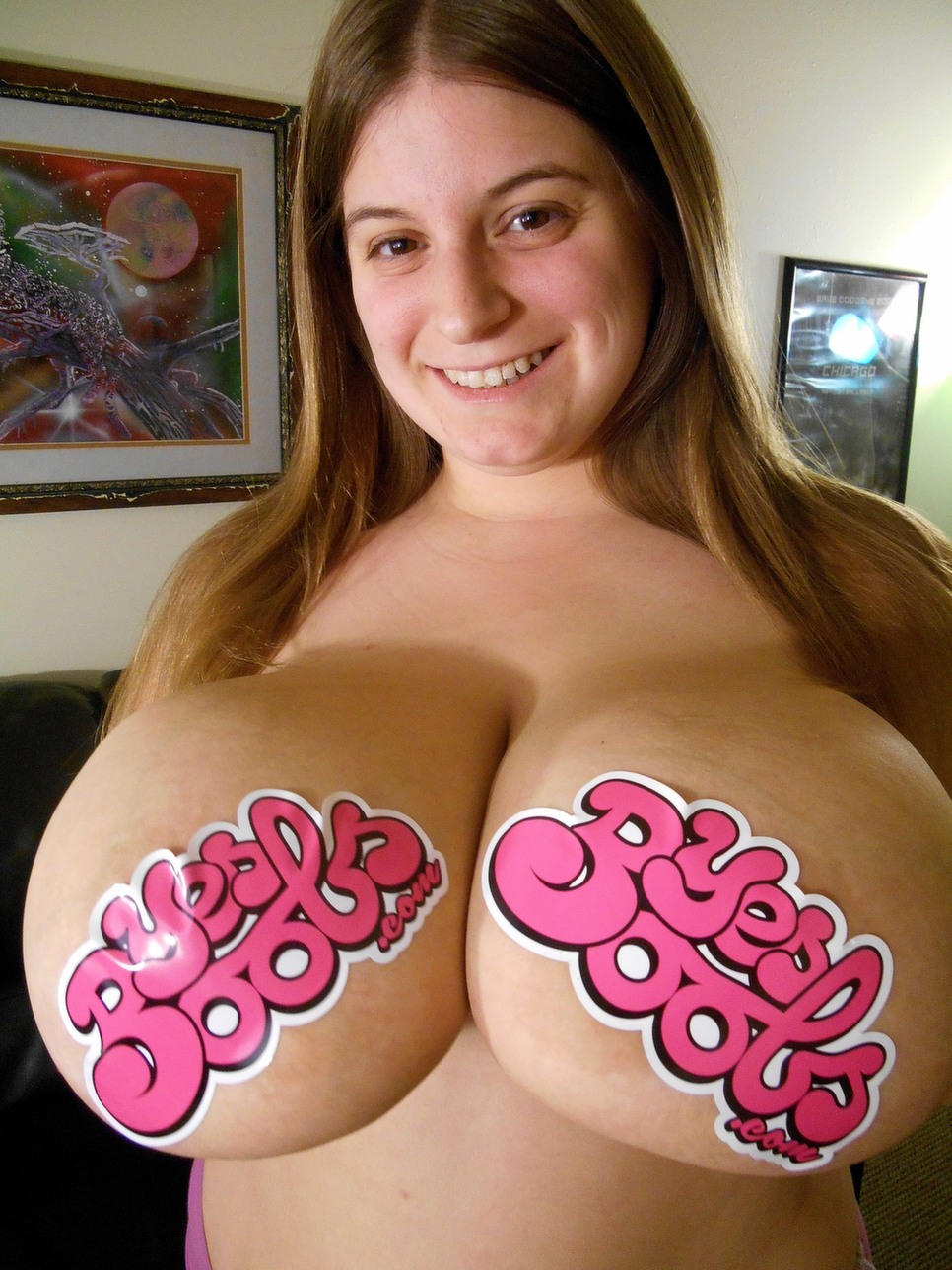 Click here to see more massive mammaries on YesBoobs.com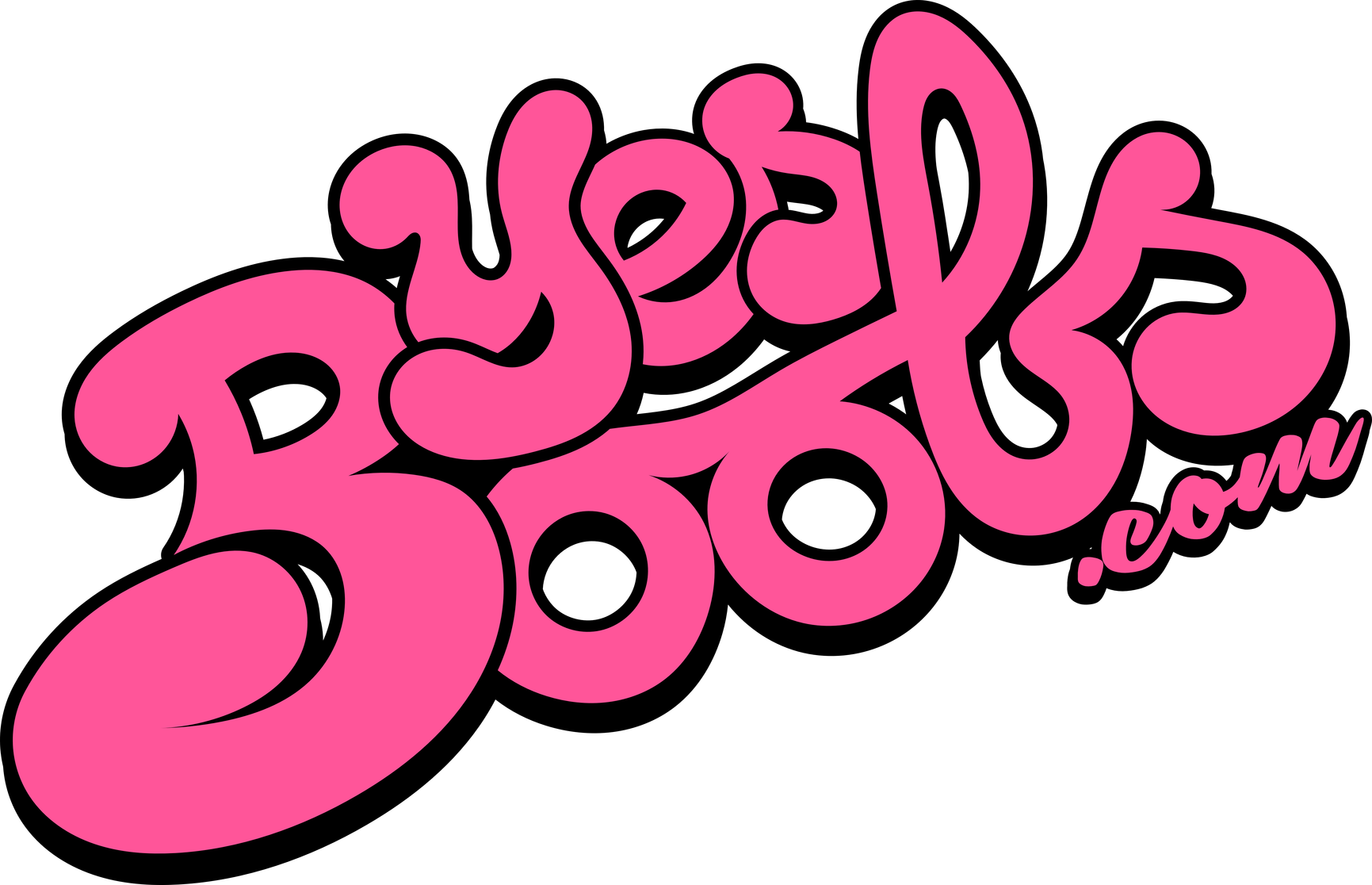 More Recent Articles