…Siri (for it is she) looks a bit like the blonde in the picture to the right, on the top row, below…
OK, thinking about it, it is the thought of Siri looking up like that which really got me comparing them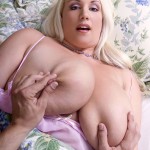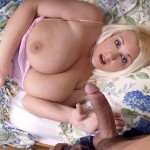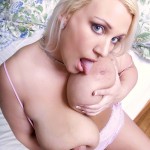 The buxom, blue-eyed blonde is Canadian Trisha Banks.
38F Trisha is quite elusive, on the 'net, and this seems to be her only hardcore scene, so far.
I had a good ferret about and managed to find the following pictures of Trisha's huge, heavy-hanging hooters but, alas, no more.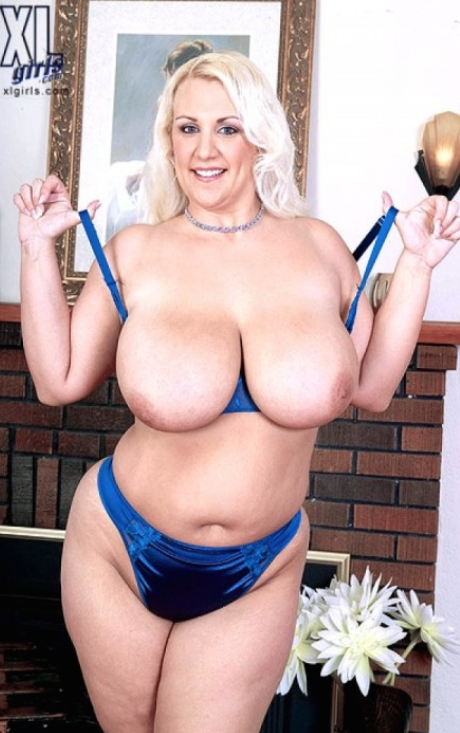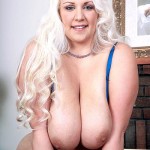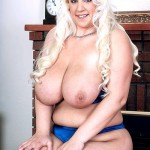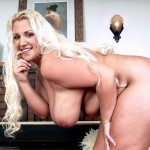 Click here to visit Trisha Banks at XLgirls.com
We have mentioned Denise Davies before, from the first post she appeared in from August, 2006, to the most recent post from May, 2011. However, we have yet to feature Denise in her own entry (despite her featuring on many sites, some of which I have linked to at the end of this blog).
So, here for the first time, kinda, is British born DeniseD36L.
Denise is camming, now.
Live action tits. And twat. And ass and even feet, should you wish, I am sure.
The very best thing about partaking in a little webcam action, I think, is the ability to instruct the woman on the screen to do exactly as you wish.
Having cammed for a while myself, I can assure you that nothing you wish for – nothing – is weird for the model to hear.
I'm not saying she will go for it, but it's worth a try asking. You never know.
With a self confessed teaser and pleaser like Denise, it's certainly worth a go. What's the worst that can happen?
* * * *
I am a popular porn star from the UK. I have worked both in the UK and the LA porn industry for many years, my loves are heavy metal music, horror movies and yoga. I am a very friendly girl who loves to please.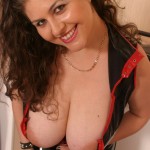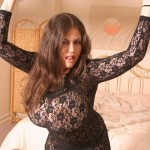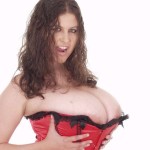 CLICK HERE TO SEE MORE OF DENISED36L LIVE ON CAM ON IMLIVE
Description: I am a very down to earth friendly busty buxom beauty who loves to tease and please you.
I speak: English
I Feel Like: 36
Sexual Preference: Straight
Smoking: No
My Fetishes: Fisting, Foot Fetish
What brought me to the adult industry: the money and my love for performing on video and magazines
What turns me on: oral, watching guys wank
What turns me off: rude men
My Expertise: I can lick and suck my own boobs and have real orgasms
My favorite scene I played in: the limo scene as milf cruiser
My favorite position: Doggy
Measurements: 36L-27-34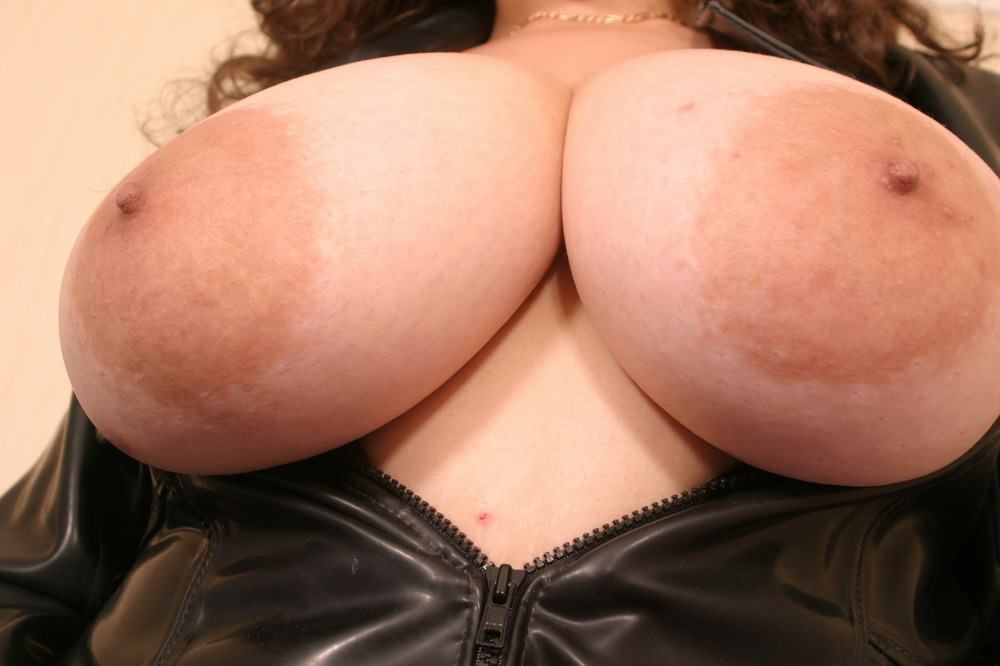 CLICK HERE TO SEE MORE OF DENISED36L LIVE ON CAM ON IMLIVE
Other sites you can find Denise Davies on include:





(webmasters)
Kool & The Gang may have sung that Joana was the one (here), but the internet seems to disagree, when it comes to boob size.
The various bra sizes I have seen listed for Joana Bliss include 34FF, 34G, 36F, 36H… I know some of you will want to tell me that some, if not all, of these sizes equate to the same thing. As a big-boobed woman, I would like to suggest to you that, whilst this sentiment may be true, practice can prove otherwise.
With a voluptious figure measuring 42-27-39 (or 42-28-38 or 45-29-39, depending on who you trust most), Joana is a curvy cutie.
That colossal cleavage is just begging for a titty-fuck. Big and soft breasts, hot and hard cock. An incredible combination.
Without a penis to hand, as it were, Joana pleasures herself with her fingers up her fanny. A tight twat that she presents to camera, and to us.
We do know for sure that ravishing Romanian, Joana (AKA Joana, Joana Bliss, Joanna Bliss, Kaly, Lori, Natural Joanna), is 35 years old today. Yes, she was born on 22 October, 1979.
Happy birthday, Joana!
CAN'T SEE THIS VIDEO? CLICK HERE FOR AN MP4 VERSION
Click here to visit Joana at Scoreland.com


This chick is just lovely.
We are to say, these days, that a woman built like this is chubby.
I believe she is a normal, comfortable size and weight, looking at her.
At 21 years old, Maya Milano has 42″ G-cup boobs.
She appears to have been in the biz a few months, her only appearances seemingly from this year.
I am very proud of my breasts. I have been blessed. All girls should be proud of their breasts. I want everyone to enjoy them!
I, for one, am looking forward to seeing more of Maya Milano and her magnificent mammaries.
CAN'T SEE THIS VIDEO? CLICK HERE FOR AN MP4 VERSION
Click here to visit Maya Milano at Scoreland.com


I have, today, over on MyBBWsite.com, put up pictures and a hard-core video of big-boobed Tiffany Blake.
More a chubby-plumper than a BBW, Tiffany has 36 G-cup tits.
Pussy lovers will adore the start of the video, where Tiffany is sliding a dildo up her cunt. The close-up camera catching every push, her piss-flaps rolling in and out of her twat with each thrust.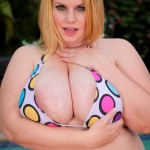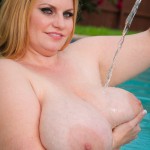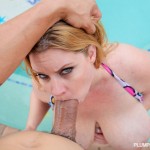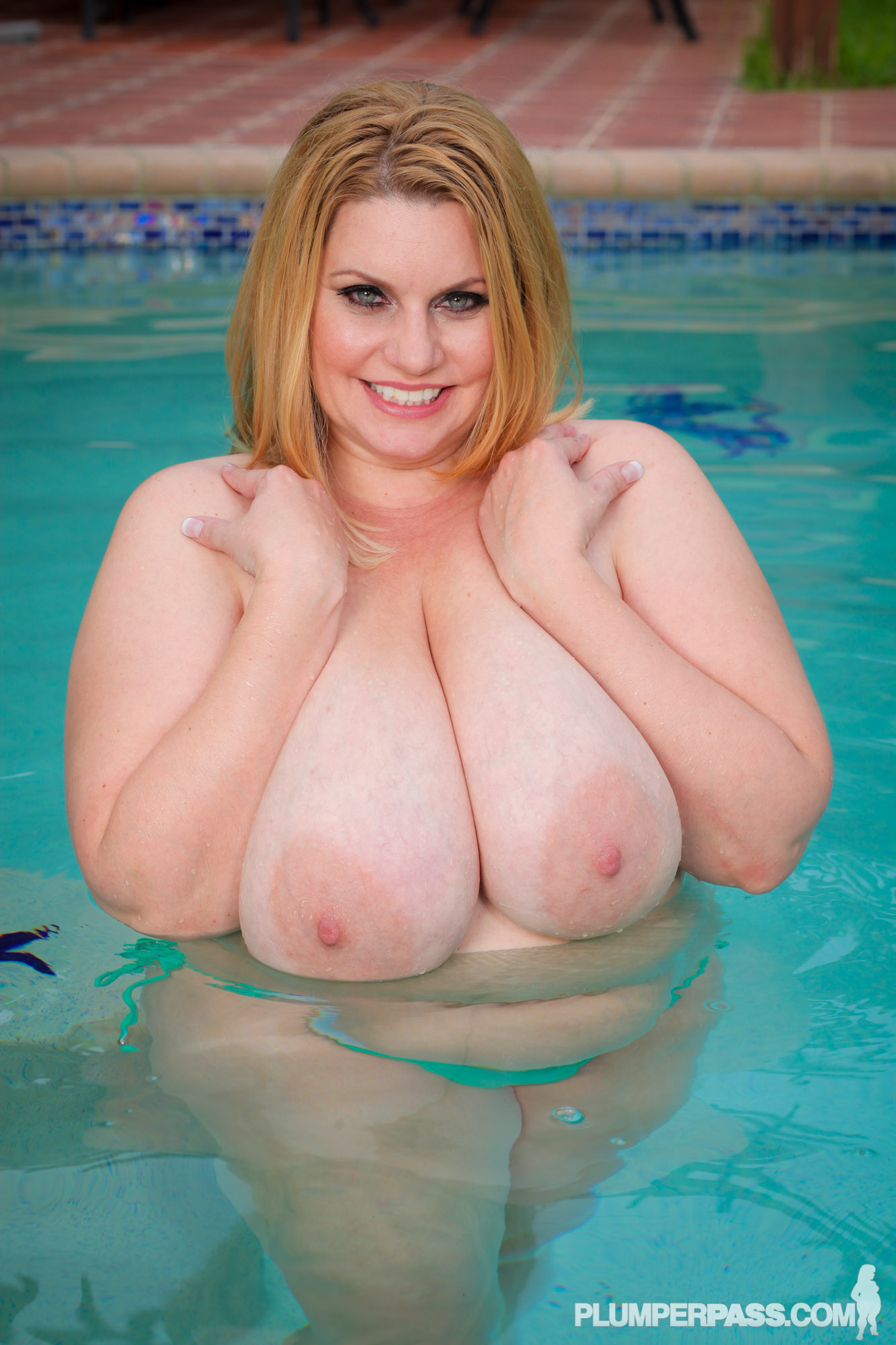 Click here to visit Tiffany Blake at PlumperPass.com

(webmasters)
More Recent Articles
---
Click here to safely unsubscribe from "My Boob Site." Click here to change subscription preferences, or here to subscribe • Privacy