I'm working on ten bazillion posts that will not be ready for a bit. But in the meantime a possibly irrelevant, but possibly not, question has occurred to me.
If I say a "dad joke," most of you know exactly what I mean. Many of us had fathers who told really corny jokes and thought they were hilarious. I feel like a disproportionate amount of them were puns. There are even tumblrs for dad jokes. But when I googled mom jokes, all I got were Yo Mamma jokes. Particularly popular seem to be the "yo momma so fat" jokes. So we get to hate on mothers/women and fat people.  Always good to multitask. Ahem.
I started thinking about television shows. Granted, I am hardly an expert. I barely watch t.v. One of my friends has actually been known to apologize to me when group conversations inevitably turn to television talk. But from those shows I do remember, or have caught a piece of, the mom is always the serious one – sometimes even a curmudgeon.
The Cosby Show. Home Improvement. Everybody Loves Raymond.
What's up with that? How come being a mom has to mean being humorless – or at least less humorous. Except for I Love Lucy, I can't actually recall a show with a different dynamic. So all you television watchers out there need to help me out. Is there a whole bunch of t.v. that I am not picking up on or are we culturally trained by birth to think dads get to be goofy and moms have to rein in all the fun?
The Department of Homeland Security announced "that it has finalized regulations to prevent sexual abuse in immigrant detention centers." Their announcement follows the 2012 Obama administration directive that the Prison Rape Elimination Act (PREA) apply to those in immigration detention and not just Department of Justice Facilities.
PREA was passed in 2003 in response to public campaigns against prison rape. You might think that a bill requiring increased reporting and a "zero tolerance" policy toward sexual abuse would have helped. But reports of sexual abuse are actually rising. Prison officials claim this is due to an increase in reporting, not in incidents. Not a surprising claim if you consider that about half of the sexual assaults reported are guard on prisoner.
It so happens that I have been reading some back issues of Tenacious: art & writings by women in prison. In the mother's day 2013 issue, Dawn describes how little the PREA has helped women prisoners. In fact, she says "the only people who suffer because of PREA are the same ones who were supposed to benefit from it." According to Dawn, what "zero tolerance" has actually meant is that women are forbidden any physical contact. She was once admonished for giving another prisoner a high five.
A few abusive guards were removed and charged with crimes since PREA passed. But the Department of Corrections (DOC) also implemented their own new rule. The new rule makes it a serious infraction for a prisoner to falsely report to authorities.  Dawn says that, since they added the new rule, many women won't make reports because
history has proven that any kind of reports true or false are found to be false. When it was found to be false the people were immediately found guilty and sent to administrative segregation (ad. seg.). One lady was only having a conversation with an officer, not 'reporting' anything, just telling him a rumor she'd heard about a guard putting money on an offenders account for 'favors'. This officer went and reported their conversation and she was cuffed, taken to the hole and subsequently written up for Class 1 False Reporting and placed in Ad. Seg.
Does it sound to you like a few new policies are going to make a difference when people still accept the mass dehumanization and incarceration that creates such an ideal environment for abuse without consequences?
P.S. If you click the above link for Tenacious, it will tell you how you can subscribe. Get your information about prison straight from the imprisoned.
A while back there was a Reddit argument between a Marxist and an anarchist. They were having the usual debate about what happens when a movement takes state power. The anarchist said something along the lines of, "When you take the state do you promise not to execute me by firing squad." (There is something of a history here.) The Marxist's reply was something along the lines of, "When we take state power do you promise not to start an insurrection?"
"Touché," said the anarchist.
I've been trying to keep one eyeball on the happenings and debates in and about Venezuela right now. By that I do not mean the composition of the people in the streets. The evidence of that seems pretty clear. I'm paying attention to the disputes on "the left." I'm thinking a lot about how those disputes could actually make movements towards justice stronger instead of being weaknesses that can be exploited by those who are clutching onto their power and privilege.
As anarchists, we will always be suspicious of and critical of power. I will never accept hierarchy or coercion, even from those who seem to share many of my other values. I'll never support police power and its abuses, even if I am in moderate agreement with their bosses. I will never be comfortable with a top down model of change. However, I am also very practical. So while I cannot support a top down model of change, I can nominally support a power structure that provides more room to move toward the society I want to see.
I think us anarchists have to look at power structures and ask some practical questions. Do the people, especially the most oppressed, support the power structure? Are we less restricted and repressed under this power structure? Is there more room for our transformational projects to take hold? If I can answer yes to those questions then I can be, at least, less against that power structure than another.
But I will never stop being critical and bringing attention to the inconsistencies and hypocrisies. And when those criticisms are greeted with absolute hostility, as though any criticism means being  traitor to the revolution, or at least on the side of the oligarchs, that is infuriating. It is especially infuriating because paying attention to our criticisms could actually strengthen the very movements that get so pissed at us.
Take this piece by José Antonio Gutiérrez D. He is not vilifying the government as a whole, but he is saying that many have been sucked up into its power structure and have become corrupt. He isn't asking to undo what has been done or denying the positive things that have happened, but he is pointing out that some of the most radical democratic projects – like worker managed factories or real land distribution – have fallen by the wayside with disastrous consequences. Most importantly, he is pointing out the danger of resolving this crisis through more state power instead of through more people power.
Apart from the immediate measures (such as harmonizing the price of petrol, curbing the flight of capital, speculation and hoarding), it is essential to understand the real nature of the social contradictions facing the "process". It is not enough to recognize that it is not perfect or that it naturally has contradictions. These contradictions and limitations must be identified, discussed, critiqued and corrected. We cannot just close ranks around them, justify them, nor even less so make a virtue of them and close our eyes to the impeccable "leadership" of the leaders.

The people today cannot be a passive agent nor nothing more than government shock troops: they must take back their capacity for political action, for acting themselves, with their own agenda, because socialism will not be built by the State. Decentralization, the autonomous development of the organs of people's power and social control is an essential task in the present moment. There must be a transfer of power from the State apparatus to the popular movements and their organization
If I were to sum up my line of thinking at the moment, I guess it would be something like this. Centralized and hierarchical left movements should listen carefully to the criticisms of even the most pain in the ass anarchists. We are showing you your weaknesses, weaknesses that could be your downfall. (By downfall, I mean both the chance of losing power and the chance of becoming totalitarian.) And anarchists should be clear in their constant barrage of criticism that we also acknowledge – in so far as it exists – the community support and changes brought about by hierarchical movements.
I realize that this will be an uneasy and somewhat temporary truce. But at this time, we need each other. The world is less and less willing to accept any of the isms. When an anarchist criticizes a movement or government for authoritarianism or when a woman criticizes it for sexism, they need to be taken seriously without people getting defensive or dismissive. Those criticisms show you the weaknesses that need to be addressed. There is, unfortunately, very little room for error when trying to make a massive social change. There is, fortunately, less and less room to placate people by saying that their concerns will be dealt with later. We've all heard that before and we know that moment never comes.
So lets keep having that dialogue and critique and use it to make us stronger. Because the powers that we are up against are immense and we don't have a lot of room to fuck up.
Resistance Behind Bars: The Struggles Of Incarcerated Women by Victoria Law
My rating: 4 of 5 stars
A while back, I wrote about how frustrating it was that people were not paying attention to the prison hunger strikes in California and elsewhere. But as little attention as men's resistance gets, women's resistance gets even less. And while it is true that there are many more men than women in prison, it is also true that, per the sentencing project:
The number of women in prison, a third of whom are incarcerated for drug offenses, is increasing at nearly double the rate for men. These women often have significant histories of physical and sexual abuse, high rates of HIV infection, and substance abuse. Large-scale women's imprisonment has resulted in an increasing number of children who suffer from their mother's incarceration and the loss of family ties
Long before Orange is the New Black, Victoria Law wrote about the history of prisons and how women have resisted. The book is broken down by issues – health care, sexual abuse, education, labor… For each issue Law shares the stories that prisoners have shared with her about how the system has affected them. She puts their stories in historical and political context. And she shows how those women pushed back.
I've read a lot of books, articles, and research about women in prison over the last 10 years, but this book covered new territory. Most people focus only on the victimization of the women. Rarely do you hear from the women themselves. Even more rarely do you hear about the grievances, court cases, self organized groups, hunger strikes, whistle blowing – about the women's agency.
And unlike most of the material I come across, this book is written from a radical perspective. It doesn't set out a handful of legislative reforms that could make things better. In fact, it shows how legislative reforms have hurt the women. Even reforms like The Prison Rape Elimination Act that were ostensibly meant to help prisoners, ended up hurting women prisoners. Women are written up for sexual misconduct if they have any contact with other women in the prison. No hugs. No high fives.
Instead of legislation, you will get an extensive list of recommended reading, some resources for prisoners, and encouragement to reach out to these women and support them in how they chose to resist.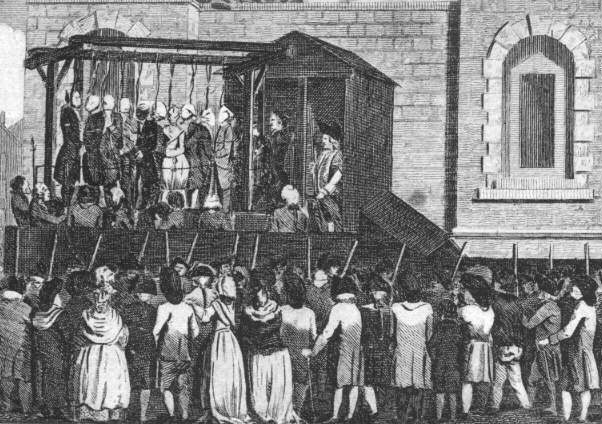 When I speak to people about a cooperative society, I often get a lot of push back. I'm told that people are competitive. I'm given examples of scary people, violent people, sociopaths. I'm told that cooperative society is against human nature.
I generally respond by telling people there is plenty of scientific evidence out there that cooperation is actually what humans, and other species, do naturally. We wouldn't have survived very long without cooperation and mutual aid.
Today, as I am serving jury duty, I am struck by how incredibly cooperative people are. Unfortunately, people are often cooperative with the wrong people and for the wrong reasons.
The jury receives its instructions almost entirely from the prosecutor's office, the exception being the judge who swore us in. That judge, to his credit, told us that we did not work for the prosecutor's office and said several times that we were a buffer between the state and the accused. But since that initial moment with the judge, all of our information has favored the prosecution and the jury wants to cooperate.
They tell us that our job is only to find probable cause and that a jury will later determine the facts. They don't mention that a mere 3% of federal cases go to trial. They tell us that the defendant will be represented by counsel. They don't mention that they aren't entitled to good counsel. They tell us that we should not concern ourselves with what will happen to the person at the end of the line. I'm sure that's what they told the person stamping transport documents in Nazi Germany too.
People are mostly inclined to go along. They are inclined to follow the rules (maybe especially in a place like DC where so many work for government or nonprofits or were class valedictorian).  But it isn't just that they acquiesce to authority, it is that they also don't want conflict. And this is how you have relatively decent people who have some doubts about the process, or at least feel uncomfortable with the system, going along with it.
People want to cooperate. They don't want to be hated. They don't want to make the nice lady in the prosecutor's office job harder. They don't want to hold everyone up from going to lunch because there is more to discuss. Fighting against the current – whether majority opinion or bureaucratic process – goes against most people's desire to cooperate.
The only small positive thing I have to say is that every person who is non-cooperative makes it just a little harder for people to go along. The more we can tip the scales, the less it becomes about whether or not to cooperate and the more it becomes about who or what to cooperate with. The more it becomes about the difference between cooperation amongst equals and deference to authority. And then, maybe, we can start having some real talk.
More Recent Articles
---
Click here to safely unsubscribe from "BroadSnark." Click here to view mailing archives, here to change your preferences, or here to subscribe • Privacy