The man was walking home when he was surrounded by the four men, who demanded cash. The victim told them he had no money and they reacted by striking him from behind with what might have been a baseball bat.  Then they set upon him, punching him repeatedly before they ran off west on 4th St.
The victim was badly injured but he managed to walk a short distance to his home, where his family called the SAPD.
The victim ended up at a local hospital with lacerations to his face and head.  His wounds are said to be non-life-threatening.
The SAPD did not provide a description of the suspects.
If you know anything about this incident please call the SAPD at 714-245-8665.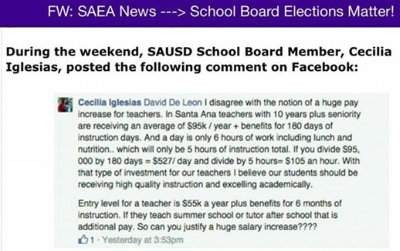 The Santa Ana Educators' Association (SAEA) has declared war on SAUSD Trustee Cecilia Iglesias after she posted a comment on Facebook back in September.
Here is the comment Iglesias posted – that riled up the teachers' union:
I disagree with the notion of a huge pay increase for teachers. In Santa Ana teachers with 10 years plus seniority are receiving an average of $95k / year + benefits for 180 days of instruction days. And a day is only 6 hours of work including lunch and nutrition.. which will only be 5 hours of instruction total. If you divide $95, 000 by 180 days = $527/ day and divide by 5 hours= $105 an hour. With that type of investment for our teachers I believe our students should be receiving high quality instruction and excelling academically.

Entry level for a teacher is $55k a year plus benefits for 6 months of instruction. If they teach summer school or tutor after school that is additional pay. So can you justify a huge salary increase????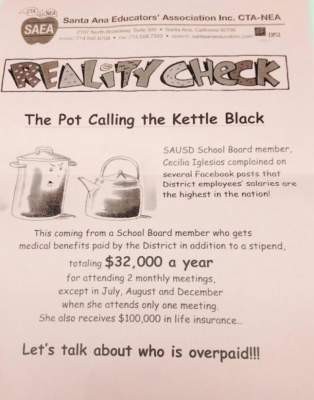 The SAEA responded to the comment with a flyer that was placed in the SAUSD teachers' school mailboxes (see the graphic atop this paragraph).
Iglesias has accused Susan Mercer, the union president, of "falsifying information just to encourage teachers to come to the school board meeting and rally against her."
Iglesias also says that Mercer made allegations at a SAUSD School  Board meeting stating that Iglesias has disrespected the teachers.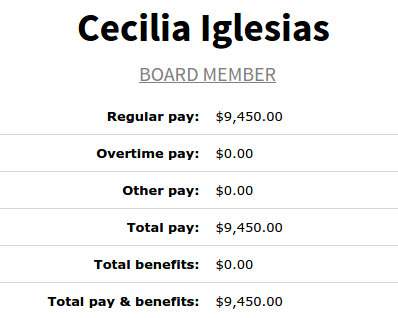 The flyer distributed by the union accuses Iglesias of earning over $32,000 a year in medical benefits and her School Board stipend.  Oops!  Turns out Mercer and her union pals are quite wrong about that.
You can research what district employees earn at the Transparent California webpage. They report that Iglesias only makes $9,450/year. She does not receive benefits from the SAUSD.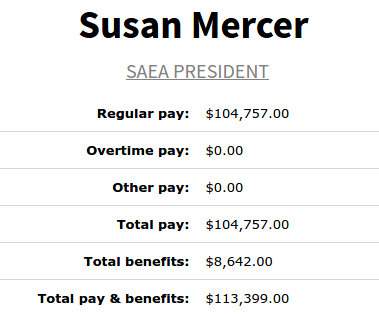 But if you look up what Mercer is paid – it is pretty substantial!  She earns over $113K a year.
And the other SAUSD School Board Members make a lot more than Ceci does. In fact she is paid the least of all the School Board members!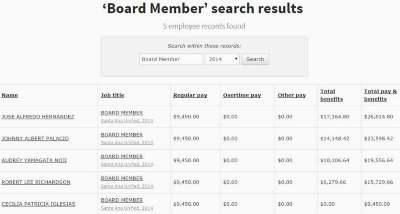 It is too bad that the teachers' union is at odds with Iglesias.  Her comments were somewhat inflammatory however and ill-advised. But her heart is in the right place. She is frustrated at the low literacy rates at the SAUSD, as we all should be.
That said most teachers work a lot more than five hours a day – and many of them use their own money to pay for school supplies.  I have even known of teachers who have bought dinner for students they knew were going without food when they got home.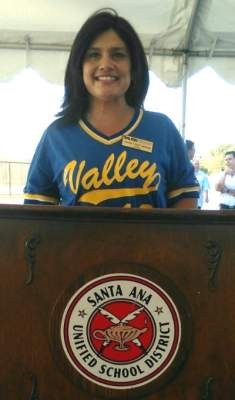 I am not sure why Iglesias picked a fight with the teachers' union.  You can bet that they will spend a fortune next year to try to defeat her at the ballot box.
The reality is that the overpaid employees at the SAUSD are not the teachers but rather the administrators.  Click here to see for yourself.  The SAUSD Superintendent makes over $363K in pay and benefits!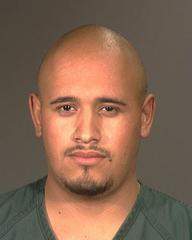 Santa Ana Police Department
Advisory: Orange County Cold Case Homicide Task Force Arrests Fugitive On Santa Ana Police Department's Most Wanted List
Suspect: BRAVO, Dennis (34)
Case #: SAPD # 01-17469, OC Court Case # 01CF1639
On April 21, 2001, Santa Ana Police officers responded to Plumbers Hall, 3904 West 1st Street, regarding a "shots fired" call. The officers located a victim who had been shot, in the abdomen, and critically injured. The victim was transported to the hospital.
The investigation revealed that the victim was assaulted by members of the Barrio Small Town Gang. Suspect Dennis Bravo was identified as having participated in the assault. Bravo was subsequently arrested by SAPD Detectives for attempt murder.
On July 18, 2001, a preliminary hearing was held and Bravo was held to answer on criminal charges including attempted murder and additional gang enhancements.
In December 2001, Bravo posted bail and absconded. An arrest warrant, for the violation of attempt murder, was issued by the Judge. Bravo was placed on the Santa Ana Police Department's "Most Wanted" list.
In October 2015, Detectives assigned to the Orange County Cold Case Homicide Task Force obtained an anonymous tip from Orange County Crime Stoppers providing an investigative lead which indicated Bravo was residing in Tijuana, Baja California, Mexico. The Task Force worked in conjunction with the Federal Bureau of Investigations and the Mexico State Police.
The Mexico State Police, utilizing the provided leads, located and detained Bravo in Tijuana. Bravo was transported to the U.S. International Border, San Ysidro, and released to the custody of the U.S. Custom and Border Protection Agents.
Members of the O.C. Cold Case Homicide Task Force drove to San Ysidro, California, and took custody of Bravo. Bravo was transported and booked at the Santa Ana Police Department Jail where he is being held on 1 million dollars bail.
###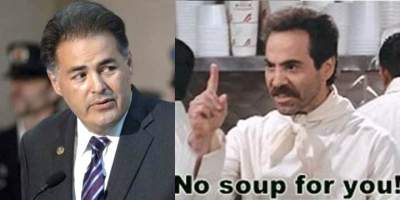 Santa Ana City Manager David Cavazos in a letter released Tuesday night acknowledged having a romantic relationship with a city employee, according to the Voice of OC.
The whole mess came to the surface when Mayor Miguel Pulido "harshly criticized Cavazos for carrying on the relationship during a meeting with union leaders. The mayor went so far as to as to name the city employee in the meeting."
Cavazos however thinks it is no big deal. He wrote in his letter that, "Absent some proof that I have violated my contract, rule, policy or any law, I would appreciate that you respect my privacy and the privacy of City employees."
According to the Voice of OC's sources, most council members – with the exception of Pulido and Councilwoman Michele Martinez – are backing Cavazos on the matter.  That should come as no surprise since Councilman David Benavides dumped his wife when he ran for Mayor, unsuccessfully, against Pulido and then dated and married one of his city commissioners.  And Councilman Roman Reyna, who is Benavides' longtime amigo, surely will do whatever Benavides tells him to.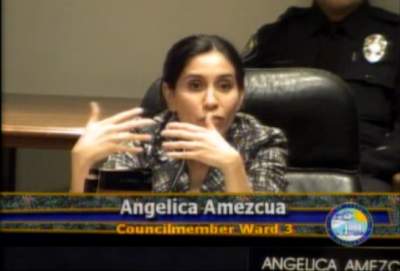 Councilwoman Angelica Amezcua's response was typically lame –  she said that "from a larger perspective the city manager has been doing a "great job" administering the city, and she wants to take a wait and see approach."
Here is the problem with Santa Ana's top boss dating his employees – how do we know that he isn't playing favorites and how do we know that the employee(s) feel comfortable saying no to his advances?
Did we learn nothing from the Carlos Bustamante debacle?  Maybe someone needs to show Cavazos how to use Tinder?
Cavazos is one of the highest paid city managers in the nation.  Surely he can use that wallet to go find a woman who doesn't work for him?