City of Santa Ana, Downtown Orange County
Community: MAYOR PULIDO HONORS THE ICONIC DESIGN TALENT OF LUIS FERNANDEZ
Mayor Miguel Pulido will present Luis Fernandez with the Exceptional Service Award for his outstanding contributions to the City of Santa Ana at Tuesday's City Council Meeting.
A native of Mexico City, Luis Fernandez is Senior Vice President of Disney's Consumer Products, Central Creative and today leads a dynamic team of designers, artists, project managers, multimedia specialists and writers to ensure creative consistency across all lines of business. What many don't know is that Fernandez's early talent is behind the iconic banner design for the Artists Village.
Between 1988 and 1989 Fernandez served as a Graphics Aide with the City of Santa Ana. His design work on a bus-stop shelter poster announced Santa Ana's unlikely ambitions to become an arts and culture center in Orange County; but it was his iconic banner design for the Artists Village that became the cornerstone of that vision and effort.
This vision is reflected in a banner design that shows the eyes of Michelangelo's masterpiece "David" dreaming of an urban art center that helps regenerate imagination, innovation, and creativity in the name of education and socioeconomic benefit. The banner includes colorful butterflies circling David's head to reference a Mexican myth that says when butterflies congregate, magic will happen – a perfect metaphor for the success of Santa Ana's Artists Village.
Please join the Mayor and City Council in recognizing this outstanding individual by attending Tuesday's City Council Meeting or visit, http://www.santa-ana.org/coc/granicus.asp, to see it streamed live on the web.
The Council Meeting will be held on Tuesday, July 7th at 5:45 p.m. in the Council Chambers, located at 22 Civic Center Plaza, Santa Ana. A map with parking information is available at: www.santa-ana.org/CivicCenterMap
###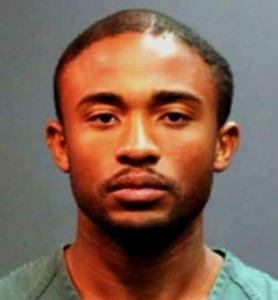 Santa Ana Police Department
Advisory: Suspect Arrested For Assaulting Victims With A Pickaxe And Possession Of A Stolen Vehicle
Arrested: Isaiah Gassaway (23) Santa Ana
Summary: Thu, 7/2/15 at approx. 9:06 a.m., SAPD Communications received calls of a subject who had reportedly pulled out a pickaxe and began waving it around at the intersection of Ross and Civic Center.
Officers responded to the area and detained the suspect (Isaiah Gassaway) without incident. Investigation determined that a subject had been taking photographs of the homeless population and this angered the suspect. The suspect then brandished the pickaxe at the photographer and chased him with it.
Further investigation determined that the vehicle in which suspect Gassaway had been seen inside was a reported Santa Ana stolen vehicle.
A second victim had been recording the incident on his phone when suspect Gassaway confronted him with the pickaxe and demanded the phone. The victim refused to hand over the phone and entered his vehicle in an attempt to get away. The suspect hit the victim's vehicle with the pickaxe causing minor damage.
Charges:
CPC – 664/245 Attempt Assault With A Deadly Weapon
CPC – 664/211 Attempted Robbery
CPC – 496 Possession Of Stolen Property – Vehicle
###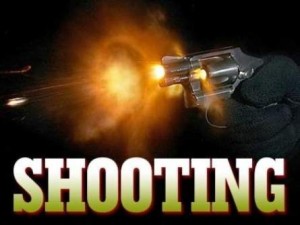 A 13-year-old boy was shot while walking early Wednesday afternoon at around 12:30 p.m., at the intersection of South Pacific Avenue and West Wilshire Avenue, in Santa Ana, just north of Mater Dei High School, according to the SAPD, as reported by the O.C. Register.
The victim said that he heard three or four shots coming from a vehicle.  The boy was hit by bullets in a forearm and thigh and he was taken to a nearby hospital with injuries described as non-life threatening.  His identity was not revealed by the police.
The SAPD is looking into whether the shooting might have been gang related.
The shooting happened in an area ringed by local schools including the aforementioned Mater Dei as well as Martin Elementary School, James Russell Elementary School, Diamond Elementary School, Monte Vista Elementary School and Carl Harvey Elementary School, in Santa Ana's Ward 4, which is represented by City Councilman David Benavides.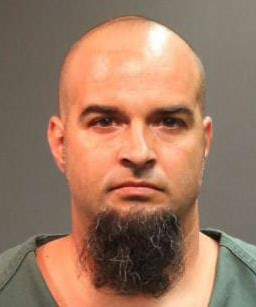 Santa Ana Police Department
Advisory: SAPD Officers Arrest Suspect For Throwing Destructive Device At A Child
Arrested: Ryan Matthew Brown (37) Santa Ana
Charges: CPC 18750 –Use Destructive Device Causing Bodily Injury;CPC 273a (a) Willful Cruelty to Child with Possible Injury or Death
Location: 900 Block West. 17th Street
Summary: Wednesday, 7/1/15 6:47 pm, Officers responded to 900 block of West 17th Street reference a fireworks complaint. The reporting parties advised officers that a resident (Ryan Brown) at the complex had thrown a makeshift bottle bomb at a juvenile victim as he was walking in the alley.
Remnants of the device were recovered at the scene and consisted of a legal firework that was modified to explode inside a bottle.
At the time of the initial investigation, the suspect fled out of the rear of his residence. Officers returned to the suspect's residence at approximately 10:30 pm and took suspect Brown into custody without incident.
An OCSD Bomb Squad Investigator responded to SAPD and assisted officers in the investigation. The suspect will be booked on a felony explosive-related offense and child endangerment.
###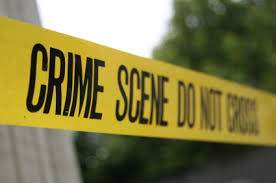 What is Santa Ana coming to?  The increase in violence reached a new low on Wednesday night as two teenagers pummeled a 73-year-old man in the face and robbed him at around 7:40 pm as the man was standing on a sidewalk at the 400 block of North Minter Street, near E. 4th Street, which is on the periphery of the hipster part of Santa Ana called the East End, according to the O.C. Register.
The creepy teens approached the elderly man and engaged him in conversation, according to the SAPD, before one of them punched him in the face and ripped a gold chain off his neck.  Nothing else was taken except perhaps for the man's dignity.
The attackers fled, one on foot and the other on a bike, going west on Civic Center Drive.  There is a chance that their cowardly attack was caught on video, which the SAPD detectives are trying to access.
Good luck finding the suspects, who are described as being between 16 and 18 years of age.  One of them was in a hoodie and shorts. The other one was wearing a baseball cap, t-shirt and dark pants.
This attack occurred in Santa Ana's Ward 2, which is represented by City Councilwoman Michele Martinez, who was also robbed in Downtown Santa Ana by a young man a few years ago.
If you might know who these dangerous jerks are please report them to the SAPD at 714-834-4211.