Students are asked to post their photos on Facebook, Twitter and Instagram with the hashtag #IAMSAUSD. The best photos will win cool prizes.
The deadline to submit photos is on Saturday, Sep. 6.  Voting will begin on Tuesday, Sep. 9 through Friday, Sep. 12.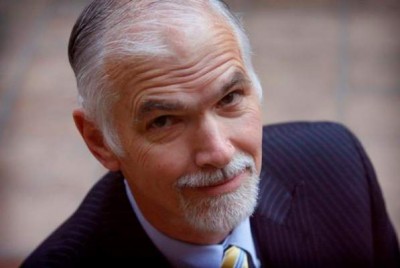 One of my complaints about the Santa Ana Unified School District (SAUSD) over the years has been that they communicate via phone for the most part and don't usually email the parents.  But today is the first day of the new school year and the SAUSD's Superintendent, Dr. Rick Miller, sent out an email to parents with useful information for the new school year – including the introduction of the district's new smart phone app!
Here is Dr. Miller's Back to School message:
Greetings,
I am Rick Miller, Superintendent of the Santa Ana Unified School District. I hope you have had a good Labor Day Weekend with your family as well as a restful, productive summer. I am looking forward to working with you as the new school year begins on Tuesday.
Over the summer, more than 160 of our teachers and staff members and over 4,000 students created and delivered a fantastic Summer Enrichment program (you can read more about it in the Hechinger Report at this link. Some of the highlights of that learning will be on display next week at a Summer Enrichment Exhibit at Villa Intermediate School (9/10/14 at 6:00 p.m.). Additionally, there has also been a lot of work done on facilities improvements as well as the normal, but intense cleaning and refreshing of classrooms and schools to ensure a safe and high-quality learning environment for your student.
There will also be a number of new things occurring this year, which will assist in the learning and performance of our students. Some examples of the changes are:
First, implementation of the Local Control & Accountability Plan (LCAP) that many of you helped us with last spring at the All Eyes On Learning meetings
Second, increasing computers in the hands of students
Third, a different type of student testing that will assist in providing better understanding of your students' progress
And last but not least, improved communication with you. I am excited to announce that we now have a FREE smartphone application called "SAUSD" that is available at the Apple or Google Play store – for free. If you download it, you can find out even more about what we are doing.
Additionally, last year, I began a

Facebook page

(SAUSD Superintendent) that follows some of the things that I am engaged with throughout the year. Please feel free to follow me on that site.
I look forward to this year in providing a great education for our students and their future. I appreciate your partnership and contribution as parents to make all of our students highly successful. Wishing you the best and a great school year.
Warm wishes,
Rick
Rick Miller, Ph.D.
Superintendent of Schools
About Dr. Miller
Dr. Miller joined Santa Ana Unified School District as Superintendent in November 2013. He brings 40 years of educational experience to Santa Ana, including twenty-two years as a superintendent in both California and Idaho. For the past five years, he served as superintendent for the Riverside Unified School District. He holds four academic degrees including a Ph.D. in education; Ed. Sp. (Education Specialist) in educational administration; M.Ed. (Masters in Education) in educational administration and higher education; and a Bachelor's degree in chemistry. He has also authored several articles and presented at state and national conferences.
Dr. Miller's experience inside the classroom includes serving as a teacher at the elementary and secondary levels and as a university adjunct professor. He has also worked as an elementary and high school principal. Dr. Miller has focused his career on school reform and raising student achievement in diverse settings. He has also worked to build collaborative environments within school districts. Dr. Miller is co-founder of the Mountain West Superintendents Roundtable, a regional superintendent think tank, and serves on a number of state and national advisory boards
September 4, 2014
5:30 pm
to
7:30 pm
Hugh Nguyen, the Orange County Clerk Recorder, is hosting a private reception on September 4th, 2014, from 5:30 to 7:30 pm.
The event is sponsored by First American Financial Corporation and will be held at their offices, located at 1 First American Way, in Santa Ana.  Reception Location- Main Conference Room.
Please come and hear the innovative changes underway and Hugh's plans for the future of the Orange County Clerk- Recorders Offices.
Please Make Contributions Payable to: Hugh Nguyen Clerk Recorder 2014 at 603 E Alton Ave, Suite H, Santa Ana, CA 92705.
Please RSVP to: hughnguyen5@gmail.com.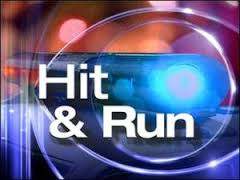 Santa Ana Police Department
Advisory: Investigation looking for information on hit and run vehicle
On 9/01/2014, officers responded to the scene of a traffic collision involving a sport utility vehicle and a passenger car at the intersection of North Broadway and West Santa Ana Boulevard.
At about 1852 hours, a 2000 Nissan Xterra driven by the registered owner was traveling north on Broadway with his wife riding as passenger. As the Nissan drove through the intersection at Santa Ana Boulevard, it was struck by a passenger car traveling west on Santa Ana Boulevard.
The impact caused the Nissan to swerve and drive up over the east curb and hit a parkway tree. The driver of the passenger car fled the scene, making no attempt to stop or check on possible injuries to occupants of the Nissan.
Both occupants of the Nissan sustained traumatic injuries and were transported to an area hospital for treatment.
Evidence collected indicates the hit and run suspect vehicle is a 1998 Dodge Stratus, light green, CA License #6TUK359. Any person who has seen this vehicle or has additional information about this collision is asked to call Investigator Bao at (714) 245-8214 or Orange County Crime Stoppers 1-855-TIP-OCCS.
###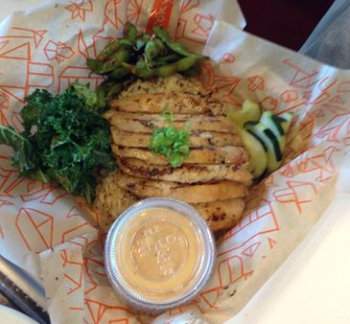 Tokyo Bento has arrived in Santa Ana.  They offer Japanese lunch boxes at affordable prices and are located at the CityPlace, at 2775 Main St., in Santa Ana.  You can like them on Facebook here.
Tokyo Bento is a fast casual restaurant chain, serving core Japanese flavors with unique dipping sauces featuring global influences. A Yelper described them as " It's basically Flame Broiler set up with the Chipotle assembly model."  Another Yelper had a worse comparison -  "Yoshinoya meets Chipotle. Yoshinoya for the Americanized Japanese food, Chipotle."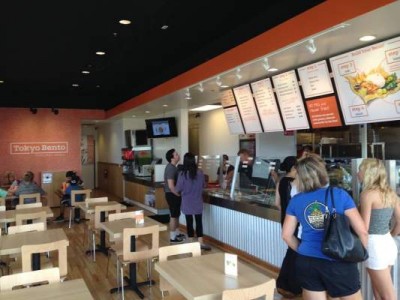 At Tokyo Bento you are able to pick what you want for your lunch, including your pick of white or brown rice, Bao, or salad.  Then you can add a protein, which ranges from Teriyaki Chicken to Portabello Mushrooms.  Then you pick a sauce – and some of them seem strange for a Japanese restaurant, including Peruvian Salsa, whatever that is; Garlic Aoli, Peanut Sauce and Sriracha Sour Cream.  The food is placed in a Styrofoam container but Yelpers have complained that the package lacks divisions so the food blends together – that is not usually what you expect from a proper bento.
Many Yelpers have also been commenting that Tokyo Bento does not provide much meat – and others complained about the quality of the brown rice.  However everyone seems to agree that the mushroom dish is very tasty.
Bento originates from a Song Dynasty slang term meaning "convenient" or "convenience," according to Wikipedia.  A traditional bento holds rice, fish or meat, with pickled or cooked vegetables, usually in a box-shaped container.
Click here to see the menu at the new Santa Ana Tokyo Bento.  Call them at 714-929-1003 or email them at tokyobento@dreamdining.com.
Their hours are from 11am – 9:30pm, 7 days a week.