---
December 25, 2013
8:00 am
to
10:00 am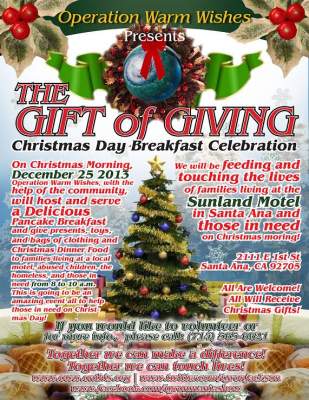 Christmas Morning, December 25th 2013, Operation Warm Wishes, with the help of the community will host and serve a delicious pancake breakfast and give presents, toys and Christmas Dinner food bags to struggling families living in a local motels, abused children, the homeless and all those in need from 8 a.m to 10 a.m. at the Sunland Motel in Santa Ana. (2111 E First St, Santa Ana)
This Holiday Season, share the Gift of Giving! Christmas is a time to be with family, it's a time of celebration, its a time of giving, and be thankful for what you have been given. Christmas is also a time to remember those less fortunate, the needy, the forgotten, the homeless. Most of all, Christmas is a time to remember what our Savor Jesus Christ did for us, and in return share that same Love!
On Christmas Morning, December 25th 2013, Operation Warm Wishes, with the help of the community will host and serve a delicious ALL YOU CAN EAT pancake breakfast buffet and give presents, toys and Christmas Dinner food bags to struggling families living in a local motels, abused children, the homeless and all those in need from 8 a.m to 10 a.m. This is going to be an amazing event all to help those in need on Christmas Day. All are welcome!
Featuring a surprise visit from Santa Claus!
We will be feeding and touching the lives of many families and people in need. All is welcome!
If you would like to more information please call TyRon Jackson at (714) 363-6621 or visit www.oww.onthis.org
Together we can make a difference! Together we can touch lives!
* The event is being held at the Sunland Motel in Santa Ana because TyRon Jackson (The founder of Operation Warm Wishes) and his family were once homeless and lives at the Sunland for over a year when TyRon was in high school!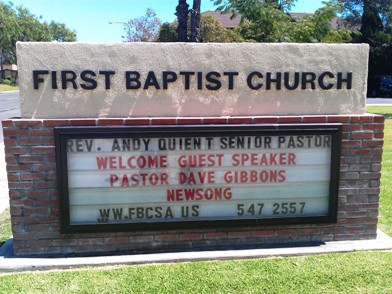 Newsong Church of Irvine and Santa Ana's First Baptist Church are still in escrow, as I understand it, but already there are plans for Newsong Santa Ana to join the congregation at First Baptist as of the service on Dec. 19, and the entire Irvine Newsong congregation will be coming to Santa Ana for a joint service on January 12, 2014.
First Baptist is a historic congregation in that this was the first Protestant church in Santa Ana, originally operating on land donated by the founder of this city, William Spurgeon.  Over the years the congregation dwindled as folks moved away and began to pass away.  Pastor Andy Quient reached out to Newsong's Pastor Dave Gibbons when Newsong's attempt to purchase the Santora Building, in Downtown Santa Ana, was rebuffed by the artists in DTSA.
Quient will be continuing his ministry at First Baptist in conjunction with Newsong.  The deal that is in escrow was approved by First Baptist's members a few months ago after many months of deliberation.
This is all such a relief to the members of First Baptist who are now assured that their church will continue its ministry and it will be re-energized by Newsong and Gibbons.
Click here to get email updates from Newsong.
Click here to check out Quient's website, for his radio ministry on AM 830.
December 7, 2013
2:00 pm
to
11:00 pm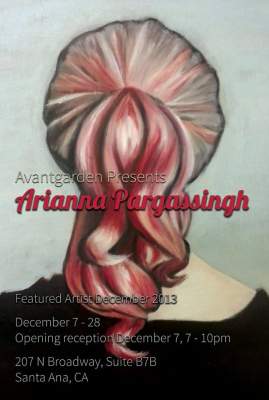 Well it's raining but the Downtown Santa Ana Art Walk is set for tonight, so bring a poncho. Here is what is going on:
Avantgarden presents Arianna Pargassingh.  The Art Gallery is located in the historic Santora Arts Building in the Santa Ana Artists Village. The gallery exhibits an eclectic mix of sculpture, oils, acrylics, photographic art, glassware, collage, and jewelry.  Be sure to check out the photos by Roger Reading.
Konsept Art and Music Festival, from 2 pm to 10 pm at 201 E. 4th Street, in Santa Ana.
Meet award-winning writer/comedian Rick Najera in Santa Ana, signing and reading from his new book, "Almost White: Forced Confessions of a Latino in Hollywood." Laugh, learn and find out how to succeed in Hollywood! Sat., Dec. 7 from 6-9pm. Libreria Martinez. 216 N Broadway, Santa Ana, CA 92701, Near 3rd St.
Try Chef Bradley Hinkle's Cilantro Lime Chicken at Diego's Downtown Santa Ana. This creamy savory sauce is our number one requested chicken dish!  Tonight and the rest of this week and for only $7!!
The Search at the Grand Central Art Center.  Exhibit inspired by the Jet Propulsion Laboratory.
Indie rock band Long Black Shadows performs @ 9:30pm tonight! DJ Dam goes on at 10:30pm at the Copper Door.  Located at 225 1/2 N. Broadway in Santa Ana.
EAST END ARTWALK Today & Tonight! Konsept Art and Music Festival 2-10 (corner 4th/Bush). Tarte Vintage Holiday Art Show & Trunk Sale, including music show headlined by ASTRONAUTICA. Street Art Pop Up Show by Johnny Cubert White (next to Playground 2.0 – 220 East 4th). Leef & Co. Pop Up Shop & Live Music/Art Show (305 East 4th). Bespoke On-Spot Tailoring, Brooklyn Harper Sip & Shop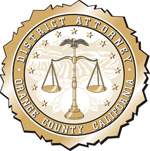 Orange County District Attorney Press Release
For Immediate Release: December 6, 2013
OCDA RECEIVES $386,060 STATE GRANT TO INCREASE FIGHT AGAINST DRIVING UNDER THE INFLUENCE OF DRUGS
SANTA ANA – The Orange County District Attorney's Office (OCDA) has received a $386,060 state grant from the California Office of Traffic Safety (OTS) to address the problem of driving under the influence (DUI) of drugs in Orange County. This is the fourth OTS grant awarded to OCDA in an effort to improve detection and prosecution of alcohol and drug-related DUI cases. The OTS grant is funded by the National Highway Traffic Safety Administration.
Between 2005 and 2012, the OCDA received over $1.3 million in OTS grants to facilitate the prosecution of DUI alcohol and drug cases by allowing deputy district attorneys and clerical support staff to focus exclusively on DUI cases.
In 2008, the OCDA created the first Vehicular Homicide Team of the Homicide Unit in the State of California, with specialized prosecutors and Investigators to vertically prosecute vehicle death cases. The Team gives presentations to college sororities, fraternities, and high school and elementary students to educate young drivers about the dangers of alcohol and drug impaired driving.
The new OTS grant will expand the prosecution, training and outreach services provided by the vertical prosecution team. It will also provide training and outreach to members of the general community, law enforcement and prosecutors in Orange County.
The OCDA Vehicular Homicide Team consists of Senior Deputy District Attorney Jennifer Walker and Deputy District Attorney Anna McIntire, who prosecute vehicular death cases. The Drug Impaired Driver Vertical Prosecution Team consists of Deputy District Attorneys Charlyn Bender, Jeffrey Kirk, Gautam Sood, and Amy Swanson, who prosecute drug-related DUI cases part-time.
###
Tony Rackauckas, District Attorney 401 Civic Center Drive West Santa Ana, CA 92701
Contacts:
Susan Kang Schroeder Chief of Staff Office: 714-347-8408 Cell: 714-292-2718
Farrah Emami Spokesperson Office: 714-347-8405 Cell: 714-323-4486
AN AMBER ALERT HAS BEEN ACTIVATED STATEWIDE AT THE REQUEST OF THE WASHINGTON STATE POLICE
Elizabeth Romero was abducted on Dec. 4, 2013, from Kennewick, WA and her suspected abductor, Eduardo Flores-Rosales, a 19-year old Hispanic male who stands 5′ 9″ tall and weighs 200 pounds, may be headed for Mexico, according to authorities.
Romero stands 5′ 3″ tall and weighs 130 pounds.  She has brown hair and brown eyes and was last seen wearing a white tank top, dark pants, a backpack and a pink purse.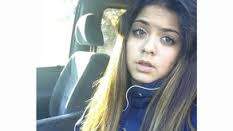 The suspect was last seen driving an early 2000′s green Ford Escape, with WA temporary registration.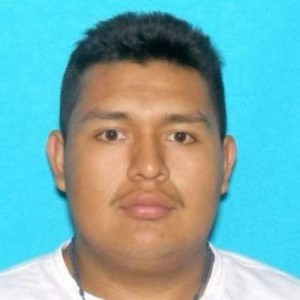 Instructions:
If the child is located please contact the Kennewick, Washington Police Department at (509) 628-0333.
###
For full details, view this message on the web.