Orange County Works with SoCalGas and 2-1-1 to Launch Internet Site to Help Veterans and their Families Gain Greater Access to Services
By: OC Supervisor Todd Spitzer
Southern California Gas Co. (SoCalGas) has supplied a $30,000 grant to help 2-1-1 Orange County develop and launch an internet site that will help Orange County veterans and their families gain greater access to services, it was announced this week at the Orange County Supervisors meeting.
The new portal is connected to 2-1-1 Orange County's extensive database of regional services that include housing, legal assistance, counseling, child care and other services. The portal will serve as a central location for the most current information and relevant services for veterans and their families. 2-1-1 Orange County is also working with the Orange County Veterans and Military Families Collaborative to make sure that area agencies are trained to work specifically with service men and women as they transition back from deployment.
There are about 6,500 veterans returning to Orange County each year with a current total population of 133,000. A recent study funded by the Orange County Community Foundation and conducted by the University of Southern California's Center for Innovation and Research on Veterans and Military Families found that Orange County veterans face significant barriers to finding services and support. The study also highlighted the fact that 44 percent of veterans said they did not know where to find help and that many veterans leave the service without a job, housing and/or services for physical and psychological needs.
"It is troubling to realize that many of the homeless are also veterans," said Todd Spitzer, chairman of the Orange County Board of Supervisors. "Expanding the 2-1-1 services to veterans and their families is a big step in the right direction in Orange County's effort to help end homelessness."
"After military life, skilled and resourceful veterans find themselves without health benefits, housing support, and sometimes without a job," said Karen Williams, president and CEO of 2-1-1 Orange County. "There are services and employment opportunities for veterans here at home; however, when re-entering back into society, identifying and securing these resources can be challenging. 2-1-1 Orange County can help provide veterans and their families with needed information to get connected to employment programs, food and utility payment assistance, as well as other resources they may need. Once the new portal is launched, this will allow veterans and their families to navigate the rich resource landscape in Orange County with confidence and anonymity and place necessary information at their fingertips."
"Most people know a veteran who can be helped by services, so we appreciate SoCalGas' help with this new way of providing this information to the public," she added.
"We are proud to help support this access to important information for our Orange County veterans," added Bret Lane, chief operating office of SoCalGas and also a veteran. "For years, SoCalGas has been a proud supporter of our veteran community. We provide our uniformed services employees with a variety of resources and career guidance when they return to work after active duty. We also take part in a variety of efforts to assist the veteran community.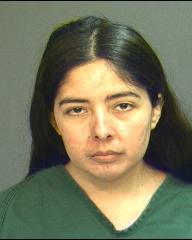 ORANGE COUNTY DISTRICT ATTORNEY PRESS RELEASE
Case # 12CF1980
Date: March 27, 2015
MOTHER SENTENCED TO 25 YEARS TO LIFE IN PRISON FOR MURDERING 2-MONTH-OLD BABY GIRL BY DROWNING HER IN BATHTUB
SANTA ANA – A mother was sentenced today to 25 years to life in state prison for murdering her 2-month-old baby girl by drowning her in a bathtub. Lucero Carrera, 30, Santa Ana, was found guilty by a jury on Jan. 26, 2015, of one felony count each of first degree murder and assault on a child under 8 years old with force likely to produce great bodily injury resulting in death. On Feb. 9, 2015, the same jury found that Carrera, who had entered pleas of "not guilty" and "not guilty by reason of insanity," was legally sane at the time of the murder.
In June 2012, Carrera lived in a trailer in Santa Ana with her mother and her 2-month-old baby daughter Kimberly Gutierrez.
At approximately 4:20 p.m. on June 29, 2012, immediately after Carrera ingested a large quantity of pills in an attempt to kill herself. She then filled her Jacuzzi bathtub halfway with water and intentionally murdered her baby by drowning her in the tub.
Carrera's mother returned home from shopping and discovered baby Kimberly face-down in the bathtub.
The Santa Ana Police Department, who investigated this case, responded to the scene. Carrera was located in the trailer and transported to the hospital.
Senior Deputy District Attorney Jim Mendelson of the Homicide Unit prosecuted this case.
###
TONY RACKAUCKAS, District Attorney
Susan Kang Schroeder, Chief of Staff
Office: 714-347-8408
Cell: 714-292-2718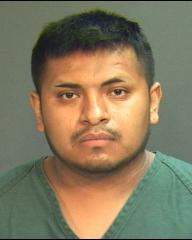 ORANGE COUNTY DISTRICT ATTORNEY PRESS RELEASE
Case # 12CF3351
Date: March 27, 2015
MAN SENTENCED TO LIFE IN PRISON WITHOUT POSSIBILITY OF PAROLE FOR SPECIAL CIRCUMSTANCES STABBING-MURDER OF FORMER GIRLFRIEND IN SANTA ANA ALLEYWAY
SANTA ANA – A man was sentenced today to life in state prison without the possibility of parole for stabbing and murdering his former girlfriend in a Santa Ana alleyway. Luis Antonio Garcia Morales, 26, Santa Ana, was found guilty by a jury Nov. 24, 2014, of one felony count of special circumstance murder by lying in wait. The sentencing enhancement for the personal use of a deadly weapon was also found true.
On the evening of Nov. 13, 2012, Morales arranged to meet with 21-year-old Maria Isabel Cerrillo, with whom he had a previous romantic relationship, by pretending to be someone else. The defendant met his ex-girlfriend in an alleyway in Santa Ana, murdered her by stabbing her repeatedly, and then fled the scene. The victim died from the multiple stab wounds.
Morales was arrested on the morning of Nov. 15, 2012, by the Santa Ana Police Department, who investigated this case.
Senior Deputy District Attorney Jim Mendelson of the Homicide Unit prosecuted this case.
###
TONY RACKAUCKAS, District Attorney
Susan Kang Schroeder, Chief of Staff
Office: 714-347-8408
Cell: 714-292-2718

FOR IMMEDIATE RELEASE: March 24, 2015
FOR MORE INFORMATION: Joel Zlotnik (714) 560-5713, Eric Carpenter (714) 560-5697
Grant Will Help Search for O.C. Sidewalk Gaps
The $163,333 state grant will allow OCTA to establish a countywide inventory of sidewalks
ORANGE – The Orange County Transportation Authority has been awarded $163,333 in Active Transportation Program grant funds to complete the Orange County Sidewalk Inventory Project.
The grant is from the Southern California Association of Governments, in partnership with the California Department of Transportation. It allows OCTA to establish a countywide inventory of sidewalks that will identify the gaps, obstructions and amenities that may block pedestrian activity and access.
The study will take about 12 months to complete and will cover 1,620 miles of roadways, major transit corridors and sidewalks within a half-mile radius of all 11 Metrolink rail stations and all six transportation centers in Orange County.
Once completed, the study will provide a database of useful, accurate and easily accessible information regarding the locations of countywide sidewalks. It will generate geographically accurate information needed for OCTA and its local agency partners to develop effective active transportation plans. It also will pave the way for the implementing improvements, including the planning and design of complete streets and promoting first- and last-mile transit connections.
The state's Active Transportation Program was created in 2013 to encourage the increased use of active modes of transportation including biking and walking. It merged a variety of transportation programs, including the federal Transportation Alternatives Program, state Bicycle Transportation Account and federal and state Safe Routes to School, into a single program to encourage increased use of active transportation modes.
The grant requires an 11 percent local match contribution – $21,162 – which will come from State Transportation Improvement Program funds set aside by the OCTA board for planning studies. The total project study cost is $184,495.
# # #
Orange County First District Supervisor Andrew Do immediately disappointed us when he hired his Chief of Staff – the odious and overpaid Brian Probolsky.  Probolsky is being paid over $60 an hour – and now we know what we, the taxpayers, are getting for our money.
Do recently dispatched Probolsky to the "Annual Kids' Fishing Derby," at the North Lake of Mile Square Regional Park in Fountain Valley. OC Parks hosted the event with the California Department of Fish and Game and United Anglers of Southern California.
Open to children 15 years old and under, the Fishing Derby stocked the lake with trout and catfish for the attendees. Children were divided into different age groups for the derby and winners were awarded prizes. The event included fishing clinics and provided a free barbecue lunch for the families in attendance.
Probolsky, attended the event to count down the official start of the derby.  The picture of Probolsky, above, will live forever as a testament to what over $60 an hour looks like.
Supervisor Do represents most of Little Saigon and the City of Santa Ana.  The per capita income in Santa Ana is $16,374, according to the U.S. Census Bureau.  That works out to $7.87 an hour (at a rate of forty hours a week).  And Probolsky is making over $60 an hour, which comes to about $135K a year.  The median household income in Santa Ana is $53,335 a year.  That's right – Probolsky is making almost two and a half times the median household income in Santa Ana.