On 11/22/2014 at 1:45am officers responded to a medical aid call in the 2500 block of S. Linda Way.
The 2 year old boy was not breathing and pronounced dead at the scene. Homicide detectives were called to the scene and are currently investigating the circumstances.
If you have any information about this possible homicide you may anonymously call  1-855-TIP-OCCS.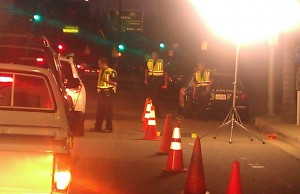 Santa Ana Police Department
Advisory: SAPD conducting a DUI/Drivers License checkpoint Fri, Nov 21st, 2014, 9:00 PM-3:00 AM in the area of 1400 S. Bristol St.
The Santa Ana Police Department will be conducting a DUI/Drivers License checkpoint on Friday, November 21st, 2014. It will begin at 9:00PM and is scheduled to conclude at 3:00AM. It will be conducted in the area of 1400 S. Bristol Street, Santa Ana, CA.
The primary purpose of a DUI Checkpoint is to deter impaired driving, not to increase arrests. All too often, members of our community are senselessly injured or killed on local roadways by impaired drivers. This DUI/Drivers License checkpoint is an effort to reduce those tragedies, as well as ensuring drivers have a valid driver's license. The DMV reports that unlicensed drivers are 4.9 times more likely to cause a fatal crash than a licensed driver.
The checkpoint will be staffed by officers trained in the detection of alcohol and drug impairment to provide on-the-spot assessments of drivers suspected of alcohol or drug impairment. All checkpoints are conducted in accordance with the guidelines for DUI checkpoint operations outlined in the California Supreme Court decision, Ingersoll v. Palmer.
All vehicles may be checked and drivers who are under the influence of alcohol and/or drugs will be arrested. Our objective is to send a clear message to those who are considering driving a motor vehicle after consuming alcohol and/or drugs – Drunk Driving, Over the Limit, Under Arrest. The public is encouraged to help keep roadways safe by calling 911 if they see a suspected impaired driver. Funding for this operation is provided by a grant from the California Office of Traffic Safety, through the National Highway Traffic Safety Administration.
###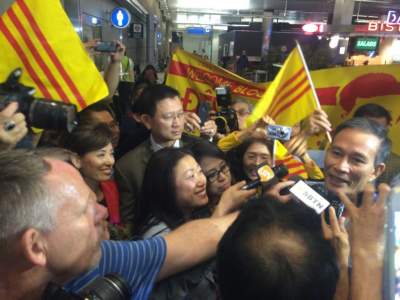 Pictured: Andrew Do and Janet Nguyen
There might be a half dozen candidates interested in replacing Supervisor Janet Nguyen in the First Supervisorial District – but make no mistake about it, this race will come to two candidates – Andrew Do (Nguyen's former Chief of Staff) and Lou Correa.
Do has already lined up the support of Supervisor Nguyen, along with Supervisor Pat Bates, Senator and Congresswoman-Elect Mimi Walters and Congressman Ed Royce. This means the OC GOP establishment is firmly lining up behind Do – not Garden Grove Councilman Chris Phan.
Correa already had about $600K in his campaign war chest – but now he also has the support of the Orange County Employees Association (the OCEA) and he has the backing of two high profile Republicans – OC Sheriff Sandra Hutchens and OCDA Tony Rackauckas.
The Special Election to replace Nguyen will be held in February, most likely, and will likely be a very low turnout election.  That favors candidates who can raise a ton of money, such as Do and Correa.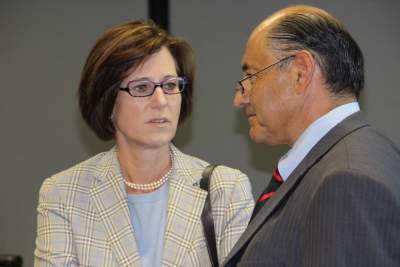 Pictured: Mimi Walters and Lou Correa – "Sorry Lou, I'm backing Do!"
Do has a significant disadvantage as his name I.D. is nowhere near that of Correa – but that won't matter in Little Saigon.  Nguyen destroyed Jose Solorio in the November General Election, when she easily won the election to replace Correa in the 34th State Senate District.  If the voters who backed Nguyen get behind Do, he will cream the rest of the Viet candidates, whomever they might be.
This race could come down to which candidate can elicit support from white voters.  That favors Do as white Republicans, in particular, are loathe to vote for a Latino.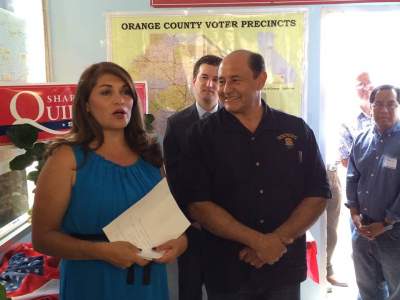 Pictured: Former Assemblywoman Sharon Quirk-Silva and Lou Correa – "I hope I don't end up unemployed like Sharon!"
It will be in Correa's best interest to pack the ballot with as many Vietnamese candidates as possible.  Nguyen and Do will no doubt put the full court press on Phan and other interested Viet candidates to drop out or face major political retribution in future elections.  This race will get ugly quickly!
So what do you think?  Do or Correa?
Note: There is a poll embedded within this post, please visit the site to participate in this post's poll.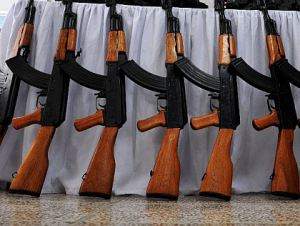 Newport Beach Police Department
FOR IMMEDIATE RELEASE, PRESS RELEASE #111814
Subject: Two Arrested for Firearms Charges
Contact : Jennifer Manzella, Press Information Officer, 949-644-3662, jmanzella@nbpd.org
On Friday, November 14, 2014 at approximately 8:48 pm, a Newport Beach Police Department Officer observed a green Dodge Caravan leaving a gas station near the intersection of Bristol Street South and Irvine Avenue with expired registration and an equipment violation. The officer conducted a vehicle stop for the listed violations, and contacted the two occupants of the vehicle (Cardiel and Gurule, listed above). The officer determined that Cardiel was driving on a suspended license and that Gurule was on probation. While being questioned, both suspects appeared extremely nervous.
Additional officers responded to the scene to assist with the investigation. A search of the van revealed that there were a total of seven AK-47 assault rifles, six 30-round high-capacity 7.62 caliber magazines, two 10-round magazines, and over 350 rounds of 7.62 caliber ammunition inside. One of the AK-47 rifles had been reported stolen in the state of Georgia. All of the rifles were modified to fire in fully-automatic mode and one had a barrel less than 16" in length, in violation of California state law. The search also revealed drug paraphernalia, burglary tools, and a notebook with identity theft information inside the van. Preliminary investigation indicated that suspects were transporting the firearms and ammunition south along local freeways when they stopped for gas in Newport Beach.
Both Cardiel and Gurule were arrested for multiple charges, including: Transporting a Machine Gun, Possession of an Assault Weapon, Possession of a Short-Barreled Rifle, Possession of High-Capacity Magazines, Possession of Stolen Property, and Conspiracy. Additional charges of Possession of a Firearm by a Felon and Possession of Ammunition by a Felon were also requested on both subjects. Cardiel was additionally charged with Possession of Burglary Tools, Possession of Drug Paraphernalia, False Evidence of Registration, and Driving on a Suspended License. Both are currently being held on $500,000 bail.
Arrested:
Andrew John Cardiel Jr., Male Hispanic, 42-year-old resident of Banning
Heather Magun Gurule, Female White, 30-year-old resident of Yucaipa
###