Title: An Amish Country Christmas
Authors: Charlotte Hubbard & Naomi King
Publisher: Zebra Books/Kensington Publishing Group
ISBN: 978-1-4201-3188-8
Genre: Amish/novellas
Book Blurb:
"The Christmas Visitors": For spirited Martha Coblentz and her twin Mary, the snow has delivered the perfect holiday and birthday present to their door—handsome brothers Nate and Bram Kanagy. But when unforeseen trouble interrupts their season's good cheer, it will take unexpected intervention—and sudden understanding—to give all four the blessing of a lifetime.
"Kissing the Bishop": As the New Year's first snow settles, Nazareth Hooley and her sister Jerusalem are given a heaven-sent chance to help newly widowed Tom Hostetler tend his home. But when her hope that she and Tom can build on the caring between them seems a dream forever out of reach, Nazareth discovers that faith and love can make any miracle possible.
Review:
I love Amish fiction with a passion.  Ever since I visited the Amish country in Lancaster, Pennsylvania, and learned the heritage and spoke with the Amish personally, I fell in love with the whole concept.  I don't know if concept is the right word.  A way of life.  I wish I could spend a day with the Amish to understand their struggles.   But more than anything, it opened up a world to learning everything I could about the Amish, even through Amish fiction.
An Amish Country Christmas by Charlotte Hubbard and Naomi King is actually two novellas in one book and it certainly did not disappoint.  I'm a huge fan of both authors and knew I would fall in love with it just as I did the others.  I especially loved the recipes at the back.  I remember while visiting the Amish country, cooking was their strongest point and I can't wait to try out the recipe for Chocolate Coconut Cake.  While in the Amish country, I tried their iced cinnamon rolls.  My goodness they were delicious.
Both novellas were an excellent way to jump start the spirit of Christmas.  I loved reading both and I can't really say I have a preference of one over the other.  I have read other books by both authors because of their writing style and the way they could bring the Amish living to life and An Amish Country Christmas had all that.
Pick up your copy of An Amish Country Christmas for someone special this year or even for yourself.  Two extraordinary authors, two wonderfully written stories and a great excuse to escape into the land of the Amish during the holidays.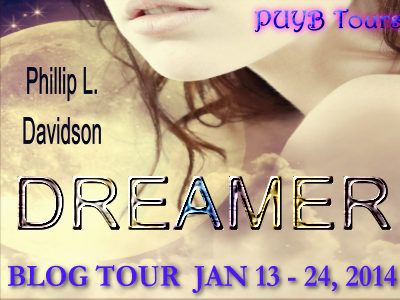 Pump Up Your Book is pleased to bring you Phillip L. Davidson's Dreamer virtual book tour January 13 – 24!

ABOUT DREAMER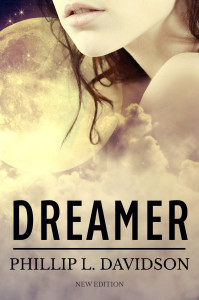 Title: Dreamer
Genre: Faith-based military thriller
Author: Phillip L. Davidson
Publisher: Phillip L. Davidson; 2 edition (September 4, 2013)
Pages: 383
Language: English
Format: Paperback and eBook
Is the Dreamer good or evil? As war looms between Britain and Argentina over the barren Falkland Islands, Major David Elliott is having nightmares. Long ago, in a dark jungle near Cambodia, he failed to do his duty. That duty was to execute a member of his team. David's weakness eventually led to his team's capture. Tortured by the Viet Cong, they revealed the dark secrets of the CIA's Phoenix program. Forced to leave the service in disgrace, his men now live in the 'darkness'. What do the dreams mean for them? David's wife, Sonia, sees them as harbingers of evil things to come. A revolutionary in Argentina before the war, she escaped to America and became a citizen.
Now, Captain Alvarez, head of the Argentine Secret Police, wants her back. He devises a plan that lures her into returning to Argentina where she is imprisoned on Los Estados Island. Meanwhile, a mystical creature has summoned David and his former team to gather once more to honor the 'covenant,' a pact they made with each other when they believed their lives were coming to an end. Together, with an errant priest, Father Perez, they reluctantly agree to assault Los Estados and free Sonia. As they travel across Mexico, Central and South America, they encounter the CIA, Contras in Nicaragua, the M-19 narco terrorist group and the United States Navy; while all along being shadowed by the mystical entity. Is the entity God or Satan? Will submitting to the will of the entity allow David and his men to stand in the light of men once again? Is the Dreamer good or evil? You decide.
Dreamer is a tale of redemption, honor, courage, belief in God and betrayal! If you enjoy military fiction, this book is for you.
Discuss this book in our PUYB Virtual Book Club at Goodreads by clicking HERE
ABOUT PHILLIP L. DAVIDSON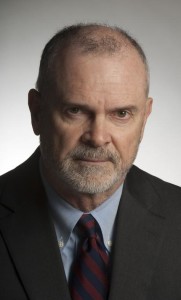 Phillip L. Davidson is an attorney who lives in Nashville, Tennessee with his wife, Karen. He is a former infantry Captain who commanded a group of Cambodian and Vietnamese Kit Carson Scouts on a night ambush team in the Mekong Delta. Phil's life in the military has provided him with a wealth of war stories.  He has used his creative insight to produce a military action adventure of epic proportions. Dreamer is a must read book. He is currently at work on a second novel.
Coming soon!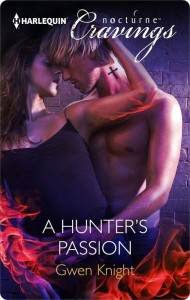 Gwen Knight will be touring February 3 – 28 with her paranormal romance, A Hunter's Passion. We are looking for reviews, interviews, guest posts, and book spotlights. Deadline to sign up is January 31. Please note this book is only available in ebook format for review. If you would like to host this tour, please fill out the form below. Thank you!
A Hunter's Passion Description:
For as long as Ryker Bennett can remember, his family has hunted the paranormal. But when the next name is delivered to him, Ryker is shocked: Jenna Sinclair—the only woman he's ever loved.
Jenna Sinclair never knew magic ran in her family, but on her 25th birthday, she learned that she is a witch. Now, a face from her past has returned, one she'd hoped never to lay eyes on again.
With every intent of doing his duty, Ryker finds himself straying the moment he learns how much trouble Jenna truly is in. Matters of the heart cannot be ruled by the head, and Ryker soon learns that not everything is as black and white as he was taught.
About the Author:
Canadian girl Gwen Knight first began to delve into the realm of the paranormal at the age of ten, when she wrote her first horror starring a clawed monster that hid beneath her bed. Since then, her tastes have expanded into many genres. Though addicted to reading and writing, she managed to achieve a degree in archaeology, geography, and mapping. Currently, she lives in the Great White North with her husband, two collies, and black cat. She loves meeting new people and you can visit her website at www.gwenknight.ca, facebook page https://www.facebook.com/GwenKnightx, or twitter https://twitter.com/GwenKnightx.
Please use the form below to sign up. New blog hosts will have to wait until we evaluate your blog, but you will hear from us within 48 hours.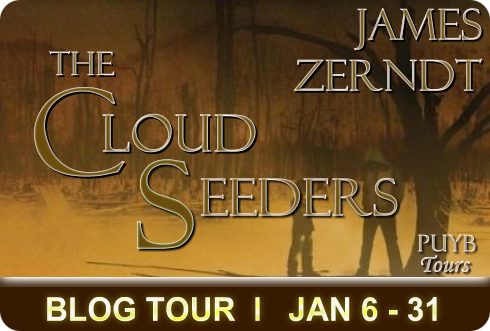 Pump Up Your Book is pleased to bring you James Zerndt's The Cloud Seeders virtual book tour January 6 – 31!

ABOUT THE CLOUD SEEDERS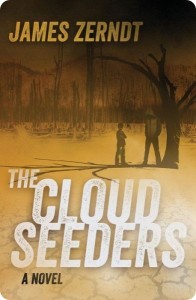 Title: The Cloud Seeders
Genre: Young Adult/Teen/ Dystopian/ Science Fiction
Author: James Zerndt
Publisher: James Zerndt
Pages: 268
Language: English
Format: Paperback, Kindle
Serve Your Country, Conserve Your Water, Observe Your Neighbor
This is the slogan of the Sustainability Unit and of a country gone eco-hysterical. After nearly twelve months without rain and the hinges of the world barely still oiled, Thomas and his younger brother, Dustin, set out across a drought-ridden landscape in search of answers. What they discover along the way will change their lives, and their country, forever.
The Cloud Seeders weaves humor and heartache, as well as poetry and science, into a unique novel that defies categorization.


Discuss this book in our PUYB Virtual Book Club at Goodreads by clicking HERE.
ABOUT JAMES ZERNDT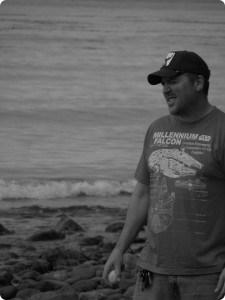 James Zerndt lives in Portland, Oregon, with his wife and son. His poetry has appeared in The Oregonian Newspaper, and his fiction has most recently appeared in Gray's Sporting Journal and SWINK magazine. He rarely refers to himself in the third person.
His latest book is the YA scifi, The Cloud Seeders.
Connect & Socialize!
Monday, January 6

Interview at Blogcritics
Tuesday, January 7
First Chapter Reveal at Mom with a Kindle
Wednesday, January 8
Book Review & Book Giveaway at Deal Sharing Aunt
Thursday, January 9
Book Review & Book Giveaway at Crystal's Many Reviews
First Chapter Reveal & Book Giveaway at Margay Leah Justice
Friday, January 10
Book Review & Book Giveaway at Trips Down Imagination Road
First Chapter Reveal at Literary Winner
Monday, January 13
First Chapter Reveal & Book Giveaway at The Children's and Teens' Book Connection
Tuesday, January 14
First Chapter Reveal & Book Giveaway at Lori's Reading Corner
Wednesday, January 15
Book Review at Miki's Hope
Thursday, January 16
Interview at The Writer's Life
First Chapter Reveal at The Fiction Enthusiast
Friday, January 17
Book Review at Workaday Reads
First Chapter Reveal at Krazy Book Lady
Monday, January 20
Book Review at Tangled Skeins Book Reviews
Book Featured at Authors and Readers Book Corner
Tuesday, January 21
Book Review at Blooming with Books
Wednesday, January 22
Book Review at Cheryl's Book Nook
Thursday, January 23
Book Review at Hardcover Feedback
Friday, January 24
Book Review at Shhh…Not While I'm Reading
Monday, January 27
Book Review at Teenage Rush
Tuesday, January 28
Book Review at Moonlight Reader Book Reviews
First Chapter Reveal at IceFairy's Treasure Chest
Wednesday, January 29
Book Review at Every Free Chance Book Reviews
Thursday, January 30
Book Review at Mary's Cup of Tea
Friday, January 31
Book Review at Rambling Voices in My Head

Pump Up Your Book is pleased to bring you J.H. Sanderson's Shadows Present, Shadows Past virtual book tour January 21 – March 21!

ABOUT SHADOWS PRESENT, SHADOWS PAST

Title: Shadows Present, Shadows Past
Author: J.H. Sanderson
Genre: Paranormal Fiction
Publisher: iUniverse
Pages: 186

Purchase at iUniverse

A mysterious legacy from an old neighbor is a dream come true for the Evans sisters.
However, the unexplained phenomenon they encounter soon turns the dream into a nightmare.
The search to discover the explanation for these events uncovers secrets that were never meant to be revealed, including murder!
Will the search for the truth put all this to rest, or plunge them in deeper?

Discuss this book in our PUYB Virtual Book Club at Goodreads by clicking HERE.
ABOUT J.H. SANDERSON

J. H. Sanderson is a bishop with the Liberal Catholic Church International and lives in New Hampshire with his two sons and four dogs.

---
Click here to safely unsubscribe from "Pump Up Your Book! :: Virtual Book Publicity Tours." Click here to view mailing archives, here to change your preferences, or here to subscribe • Privacy