Probably the holy grail of listening to music is the ability to skip a song when we get bored. It was pretty difficult with vinyl records, easier with CDs, and much easier with digital music. Of course, it's always been impossible with radio, but digital streaming brings us many possibilities.
One of the features siad to be in
Apple's
new
iRadio
music streaming service is the ability to skip songs, and apparently that's become a big problem for
Sony Music.
It's not that they're opposed to it, it's just that they'd like to get paid full rate even if a listener only played the song for a few seconds. Apple would naturally prefer pay a portion of the royalty using a formula that determines the royalty rate based on the amount of the song that's actually listened to.
Of course, whatever is hammered out with Sony will no doubt be applied to the deals with
Universal Music
and
Warner Music Group
as well, since it would be a shock if they didn't have a "favored nation" clause built into their agreements that would keep the compensation equal regardless of who got the best deal.
Yet another feature of iRadio is said to be the ability to rewind a song. As a listener, I love the thought of this feature since there are so many times that I'd love to repeat a section of a song to analyze it. The problem then becomes, how much is paid for each rewind and how is that rate determined.
It's funny how some things that we take for granted with music we own become an issue when it comes to streaming. That said, this is another reason why I think that much better days are ahead for songwriters and artists. The compensation may be small but the increased number of revenue streams should increase income substantially.
----------------------------------
Interested in the Music 3.0 archives? Buy The Music 3.0 Guide To Social Media for the best of over 800 posts.
You should follow me on Twitter for daily news and updates on production and the music business.
Everyone is searching for viral success with one of their videos. There's been books written about it (a good one is Contagious: Why Things Catch On), presentations given at conferences, countless web articles, and much speculation about assumptions and formulas, but few are able to recreate the a success like OK Go's "Here It Goes Again," Rebecca Black's "Friday," Baauer's "Harlem Shake," or Psy's "Gangnam Style" (not to mention the numerous cat videos that routinely make the rounds).

But is it possible that what we think of as viral isn't actually viral after all? A number of recent articles and presentations propose that these videos were given a big corporate helping hand first before getting any kind of traction.
Take for instance Psy's "Gangnam Style." In a
recent article on
Pando, Brandon Mendelson
postulates that the video's success is "actually the tail end of months and months of preparation, buying fake views and comments, an extensive PR campaign, and his video fitting a very specific need for the business model that fuels the web: The Page View Based Economy."
He goes on to state that Psy's record company purchased views and comments by using companies like
Microworkers
and
Fiverr
to trick the
YouTube
algorithm into thinking the video was exploding. It actually was, only as a result of gaming the system.
Another article by Keven Ashton on
Quartz
points out that Baauer's "Harlem Shake" had only a few thousand views as a result of YouTube comic
George Miller's
video compilation. It was only after
Warner Brother's
owned
Maker Studios
made a version of the video to promote the studio itself and promoted it across it's many YouTube channels and Twitter did the video begin to get some traction. Other companies, DJs and bloggers jumped on, mostly to promote themselves, which caused Baauer's record label to take notice and begin its own promotion. Ashton provides a pretty thorough blow by blog of how it all took place, and it a lot less to do with what we think "viral" is rather than self-promotion. Here's the very first version the "Harlem Shake."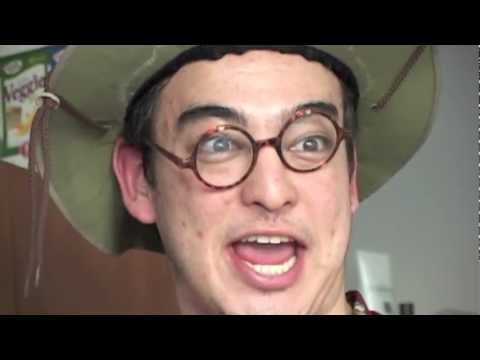 The gist of both articles is that what we believe and what's reality are frequently two different things when it comes to social media. It's becoming easier to manipulate many of the metrics that we use to measure success, if you have the money.
----------------------------------
Interested in the Music 3.0 archives? Buy The Music 3.0 Guide To Social Media for the best of over 800 posts.
You should follow me on Twitter for daily news and updates on production and the music business.
Yesterday
Google
introduced its new streaming music service called
All Access
, but surprise, surprise - it's not the same one that's been rumored for months.
Previous reports had it that
Google's new service would be built around YouTube,
which made a lot of sense since the majority of people discover new music through that video service anyway. It seems that both services will live in parallel, the difference being that All Access will be subscription only with no free tier. Users will have to pay $10 per month for the service ($8 if you subscribe by the end of June) with a 30 day free trial.
While we don't know for sure what's in store over at YouTube, We do have a little more information about the list of All Access features. It appears to combine your personal music collection with any available tracks in their catalog into a single searchable library, and of course, Google excels at search so everything should be easy to find. It also has auto-recommendation-based radio stations that allow you to customize your playlists.
A couple of things about Google All Access are very interesting:
1. Google beat Apple to the punch.
The tough part about launching any kind of digital music service is making a deal with the major labels. The fact that Google accomplished this before
Apple
probably means that the labels pushed for a better deal and got it. This had the dual purpose of stymying Apple's attempts as well, as the company has reportedly only recently upped the terms of what they were willing to pay, and still haven't completed deals with
Warners
and
Sony
.
2. There's another service vying for marketshare.
Although
Amazon
is king of the hill in terms of online retailers, their music site hasn't made nearly the mark that was anticipated, especially when you consider the marketshare that
Android
phones enjoy. As more and more consumers discover the joy of accessing music versus owning it, the marketshare that it has (about 13%) could shift in a hurry, especially if Apple doesn't introduce its service in the short term. Google as a behemoth company stands on the same ground as Amazon, and could easily eat their digital lunch and maybe Apple's too when it's all said and done. After all, they have an installed base of all those Android phones.
As has been the theme here lately, we're witnessing a big change in the music business occur right before our eyes, and it's going to be better for musicians in the long run. Today every artist and songwriter complains about the meager revenue they receive from streaming, but remember that as of now it's only expected to total $1.7 billion at the end of 2013. Considering that
iTunes
throws off twice that in royalties to the major labels alone every year, you can see where this is eventually going to go. Unfortunately, no royalty details were mentioned during the announcement yesterday (no surprise there).
Streaming probably won't replace the income of the glory days of CDs, but things will eventually be better than they are now in the transition period from one distribution method (downloads) to another (streaming).
----------------------------------
Interested in the Music 3.0 archives? Buy The Music 3.0 Guide To Social Media for the best of over 800 posts.
You should follow me on Twitter for daily news and updates on production and the music business.