For those of you who might be having a hard time this Christmas, here's one of my favorite songs. It was actually the theme song to my book, Treacherous Intent, because of the trauma the hero was going through after he came back from Afghanistan.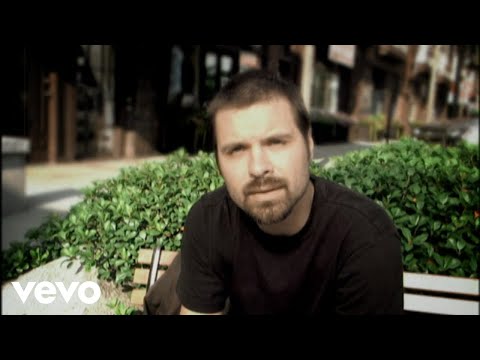 "Cry Out To Jesus" by Third Day

To everyone who's lost someone they love
Long before it was their time
You feel like the days you had were not enough
when you said goodbye

And to all of the people with burdens and pains
Keeping you back from your life
You believe that there's nothing and there is no one
Who can make it right

There is hope for the helpless
Rest for the weary
Love for the broken heart
There is grace and forgiveness
Mercy and healing
He'll meet you wherever you are
Cry out to Jesus, Cry out to Jesus

For the marriage that's struggling just to hang on
They lost all of their faith in love
They've done all they can to make it right again
Still it's not enough

For the ones who can't break the addictions and chains
You try to give up but you come back again
Just remember that you're not alone in your shame
And your suffering

When your lonely
And it feels like the whole world is falling on you
You just reach out, you just cry out to Jesus
Cry to Jesus

To the widow who suffers from being alone
Wiping the tears from her eyes
For the children around the world without a home
Say a prayer tonight
My newest Love Inspired Suspense, Treacherous Intent, is the latest book in my Sonoma series (although each book can be read on its own). This story stars Liam O'Neill, whom readers met in my books Narrow Escape and Unshakeable Pursuit.


DANGER AT HER DOORSTEP
Private investigator Elisabeth Aday thinks her California women's shelter is a safe haven—until skip tracer Liam O'Neill shows up. While searching for a missing woman, Liam unwittingly puts Elisabeth in the crosshairs of the deadly drug gang that is trailing his target. To stay alive, they must find the woman before the gang finds them. And when a second rival gang joins the search, the threats multiply. Deep in the lair of notorious drug dealers, Elisabeth can't tell which is more dangerous—the criminals after her…or her growing feelings for the man at her side.
Buy Treacherous Intent on Kindle, iBooks, Kobo, Nook.
The Sonoma series books are:
#1: Deadly Intent
#2: Formula for Danger
#3: Stalker in the Shadows
#4: Narrow Escape
#4.1: Necessary Proof (novella)
(FREE!)
#4.2: Unshakeable Pursuit (novella)
#5: Treacherous Intent
I sent this out in my newsletter but forgot to post this here on my blog! Mistletoe Kisses, the Christian romance anthology I self-published with 7 other Christian authors, hit the USA Today Best-Selling Books list!

THANK YOU to all of you who bought the book, tweeted about it, shared on Facebook, and posted reviews! It's all because of you!
This is
continuing my series
explaining how I came up with the weird (and not so weird) names of my characters in
Prelude for a Lord
.
Alethea's half-sister, Lucy Purcell
Actually … there's no special meaning for Lucy's surname. It sounded like a last name for a country woman seduced by Alethea's father, and it wasn't the name of any real-life peers.
Alethea's father, the 7th Earl of Trittonstone, had an affair with a local woman, Hannah Purcell, a seamstress, just before he married Alethea's mother. Hannah had Alethea's half-sister, Lucy, only a few months before Alethea was born. Most of the village tried to shun Hannah, but she was the finest seamstress in the county, and the less affluent women grudgingly went to her. When Lucy's mother eventually married a sailor, John Dawson (who died in the war), her reputation and her daughter's was restored somewhat.
Lucy is close to Alethea, mostly because as a child, Alethea pursued the relationship once she realized who Lucy was. Alethea doesn't like people telling her what not to do, so she deliberately befriended her illegitimate half-sister, Lucy, when the local women tried to hint her away from the connection because of Lucy's birth. They share the same father, and so Alethea and Lucy look remarkably alike.
A couple years before
Prelude for a Lord
opens, Lucy had gone to Bath to seek employment as a maid, and by the time Alethea moves to Bath, Lucy has risen to the position of an abigail, a lady's maid. She is currently employed by Mrs. Ramsland, who is a snippy, spiteful employer.
And I will also confess that I got Mrs. Ramsland's name off of the spine of a book in my office. It wasn't the name of a real-life peer, so I just ran with it.
Next, Bayard's stepfather, Sir Hermes Morrish.
Amazon
Barnes and Noble
Christianbook.com
Buy ebook:
Kindle
Nookbook
iBooks
Kobo
Christianbook.com