---
If vintage designer furniture, artists and entertainers, and Modernica contests aren't enough to get you excited about Downtown Modernism this Sunday, the food is! Check out the delicious culinary selections you'll find throughout the day, and come hungry!
Crispy Cuban
Operating out of a converted trolley to be reminiscent of Havana's hey-days, this sought-after LA food truck specializes in authentic Cuban sandwiches as well as delicious Babalu Bowls and Cuban side dishes.
Mandoline Grill
Inspired by traditional Vietmanese cooking, Mong Skillman has adapted her favorite recipes into sensational vegan dishes. The Mandoline Grill offers fresh, crisp, vegan and carnivore-friendly bánh mì sandwiches, and of course, her mother's famous bún thịt nướng noodle bowls.
Modern Grind
Modernica's own selections of gourmet coffee, snacks, and pastries will wake you up to the shopping adventures of the day! Come early for a Modernica-style cup of brew.
The post Need One More Reason to Come Out to Downtown Modernism? Check Out the Food! appeared first on Modernica Blog.
This time around, Downtown Modernism shoppers can enter to win a Case Study Ceramic Cylinder! All you need to do is find your very favorite product at the show and upload it to Instagram with tags #DowntownModernism and @Modernica. Easy, right? Winners will be chosen at random and announced the following week.
Photo courtesy of Clear Interior Design.
The post Enter to Win a Case Study Ceramic Cylinders @ Downtown Modernism! appeared first on Modernica Blog.
Sprout Home believes that the home and garden can both embody a modern aesthetic. Not only a full service garden center, Sprout Home also offers a wide selection of home products alongside garden and floral design, installation, and delivery. Find locations in both Chicago and Brooklyn.
The post Dealer Spotlight: Sprout Home appeared first on Modernica Blog.
What better way to spend a Sunday afternoon than learning something new, making something beautiful, and having fun – all while surrounded by our modern, handcrafted furnishings. Sign up before all the spots are taken! Here are all the details on Modern Macrame's next workshop:
What: Learn a few basic knots and make your very own macrame wall hanging from start to finish. (All supplies included.)
When: Sunday, June 19th, 2p – 5p
Where: Modernica Showroom, 7366 Beverly Blvd. Los Angeles, CA 90036
How: Sign up on the Modern Macrame website.
The post Sign Up Now! Modern Macrame Workshop at our Los Angeles Showroom appeared first on Modernica Blog.
If you still haven't fitted out your planter garden for the summer season, here's a beautiful how-to from author and public speaker, Shawna Coronado. Don't have the perfect Case Study Ceramic container yet? No worries; find one here.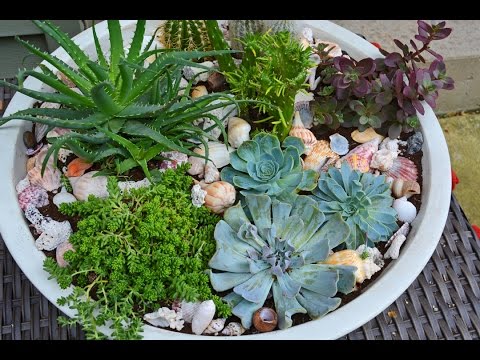 Shawna Coronado spends her days learning about sustainable ideas and trying to inspire others to find their socially-good selves. Her photos and writing appear in many magazines, books, and online media. She's published several organic lifestyle books, including four books about gardening. The fifth will be out late 2016.
The post Inspire Me Monday: Wok Planting with Shawna Coronado appeared first on Modernica Blog.