---
Teaching Tyler how to be the "Dish Fish"
We recently implemented a new chore system for the boys…and there is no money attached to these chores. I know that's a hotly debated topic, and while I'd love to hear your thoughts…I'd also love to have a productive conversation about chores!
First off, our boys do have certain chores that they earn a small payment for completing. We teach and show them exactly what is expected of them and we 'inspect' their jobs to make sure that they did them to completion. They have thrived with having these 'jobs' that they earn money for and my oldest son even used a good chunk of his savings to pay for a portion of some new 'brand name' basketball shoes that he wanted!
We recently implemented a 'non-paying' chore system to round out the paid chores, and have found it to be very helpful in showing the boys that there are some things you are just expected to do as being part of this family, and there are some things that you can earn money from completing. It's a great balance and I think a great answer to the hot question of 'Should You Pay Your Kids for Chores?'
Examples of what we pay the kids to do:
Rake leaves
Pull weeds
Pick up dog messes
Other clean up the yard activities
The 3 Chores that we expect them to do without payment:
Laundry Bomber
Dish Fish
Vacuum Sucker
Let me explain these names…they were chosen by the boys and they think it's 'fun' to do their jobs.
Laundry Bomber - This is the guy who gathers all the dirty laundry from the 3 main hampers upstairs and 'bombs' it down to the first floor. We have a ledge that they throw the dirty laundry over into a giant pile downstairs, then they kick it into the laundry room and help me sort it.
These are boys we're talking about here, so there has to be a little fun and adventure involved. Since renaming this chore and giving them the freedom to 'bomb' the clothes over the ledge, I have had ZERO complaints about getting the clothes into the laundry room.
Dish Fish – This is the guy who rinses the dishes and loads the dishwasher. We sometimes help with any 'tough dishes,' but for the most part the Dish Fish (usually Tyler!) gets to play in the water and get a job done at the same time.
Vacuum Sucker – This is the sucker who gets to vacuum. (See what I did there!) We are in the 'play outside all the time' season, so we are vacuuming a lot. When one is fishing dishes, the other is bombing laundry, it's not hard to get the other one sucking up all the dirt and leaves from the carpet and floors. We're all in this together!
I realize there are many other chores we could have them doing, and we do ask them to do often…but there are our main 3 that we have assigned to the 3 older boys. I'm all about the simplicity of this system!
Your turn! What do you think about paid vs. non-paid chores? What kind of system or plan do you use for chores with your kids?
If you're looking for more ways to be a better homemaker, meal planner, home chef and more, I HIGHLY recommend that you take a peak at the latest Ultimate Homemaking Bundle! It has oodles of resources that will assist you on your journey to being a smarter keeper of your home!

(I wrote more about it on Monday!)

Learn how to get your hands on this incredible bundle!
Disclaimer: I have a meal plan in this homemaking bundle, so you'll get that free! I make a small commission on any sales of the bundle. That's it, carry on…
Each week, we are going to highlight the best savings offers on our favorite grocery apps to help you save the most on all your grocery shopping!
Save BIG on organic, gluten-free, dairy-free, vegetarian, and more all natural products from BerryCart this week including:
2 Degrees Vegan Food Bars, any bar

= cash back 50¢

NestFresh Non-GMO Free-Range Eggs, any dozen (12) Non-GMO brown or white

= cash back 75¢

Peace Cereal, any box

 = cash back $1.00

Trulicious All Natural Sweetener, any 9.8 oz pouch

 = cash back $1.00
Download the FREE BerryCart app to your smartphone and browse through the exclusive offers on all natural, organic, gluten-free, and non-GMO foods.  This is definitely the BEST app out there to save on wholesome and all natural products!

After you purchase the product, take a picture of your receipt and upload it in your BerryCart app to redeem for cash that is added to your account.  You can cash out through Paypal or redeem through gift cards!  And, the best part? You can shop at ANY store that gives you a valid receipt on your purchase!
New coupons have been added to the free coupon app, Checkout 51, including savings on the following items:
Each of these is included in Checkout 51's "Pick your Own Offer." As you're looking at the offer list, you'll see one called "Pick your own offer." Tap it to reveal a bunch of offers you can choose from, then choose one and it'll automatically be added to your list.
Now you can now claim some offers more than once with Checkout 51! You just tap into an offer to see how many times you can claim it. When uploading your receipt, select the amount you'd like to claim, and you'll earn cash back on them all!
See all the details to maximize your savings with Checkout 51 here!
Save on the following products this week using Ibotta:
$1.50/1 Ball Park Franks – Ibotta Rebate; Includes Beef or Classic, 24 ct
$0.30/1 Bread – Ibotta Rebate; Includes Pre-Sliced
$0.30/1 Breakfast Cereal – Ibotta Rebate; Includes 12 oz or Larger
$0.25/1 Lady Alice Apples – Ibotta Rebate; Valid on 1 lb or More (PLU #3604)
See how to download the free grocery app, Ibotta, to start saving today!
See all the weekly deals with coupon match-ups at your favorite stores with the free Favado grocery savings app!  You'll be able to compare prices across local stores, quickly find all the coupons that are available for the items that are on sale, build your shopping list around the hottest sales and best deals and more!
(This is where all of our weekly store deals come from including Costco, Kroger, all the drugstores, Target, and more!) 
Sign up for a free Favado account today and start saving BIG on all your grocery shopping!
Check out the latest natural and organic deals…..
Deals on Amazon
Daily Deal Sites
Deals expire on Wednesday, 4/22. Shipping can run high, however, shipping is free for the rest of the day after your initial order.
Organic & Natural Printable Coupons Plus Store Deals
Check out the best deals at Whole Foods and Trader Joes for this week! The best deals are rounded up each and every week to combine sales with coupons.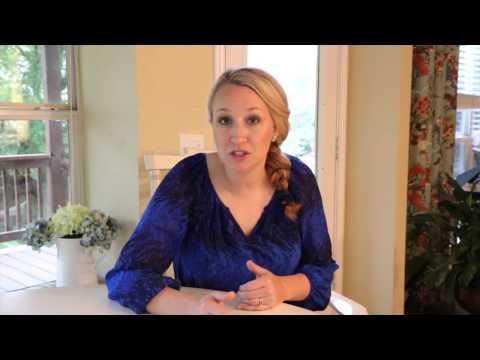 My friend. I'm super stoked to finally share with you all about my brand spankin' new Grocery Budget Makeover!!!
You can watch the video to hear more about the program, and I'll be sharing more details soon. But here are a few important things to note:
13-week video and email 'course' makeover(but you can also go at your own pace!!!)
Step by step instructions, worksheets, worksheets and videos that will baby-step you through the makeover process
Only available to purchase from May 4th – May 11th
Begins May 12th!
And I'm sure you're wondering about how much this will cost?!?
This will be available for $3/week or $13/month or $39 total.
I know that sounds like a lot, but we'll have payment plans available. And I guarantee that you'll save at least $3 a week, $13 the first month and WAY MORE than $39 on your grocery spending over the course of the 13 week makeover.
(If you don't, I'll give you your money back and you can be on your merry way…)
You will receive an insane amount of value from the videos, worksheets and printables that we will watch and work through. I'm pretty sure your world will be rocked!!! (Not to mention your budget too!)
And maybe also wondering how much time it will take?
It will vary by week, but there will be 5-15 minutes of video each week, as well as different worksheets. I don't anticipate needing more than 25-30 minutes per week. But remember, if you don't work at it, you can't make extreme changes!
If you'd like to receive more information about the program, including when it will be available, drop your email below
Just this past weekend I was sharing at a conference how I lately I'm using more coupons for household and toiletry products, freeing up a little more budget for fresh foods.
And surprise, surprise…a few coupons for foods we love and enjoy (and use when cooking!) are available this morning. Some of my faves…So Delicious coconut milk, Silk yogurt, Pace picante sauce (or salsa!), and Dole jarred fruit!
Click the image to print and look around to see if there are any others you need for this week, or to stock up on in coming weeks!