---
A recent interesting infographic on the history of Superman caught my attention. This may seem a little bizarre, but it got me thinking about the similarities between the evolution of this great superhero and the state of education. Check out
the infographic
then come back and let me rant for a few minutes.
I love how every generation is treated to an updated and more relevant version of our favorite superhero, Superman. It was always so exciting for me to tune in to another episode to see if today was the day that Clark Kent finally spilled the beans about his true identity. With all the changes that Superman has endured since the 1930s, some things continue to remain constant: His actions are always rooted in his deep belief in doing what's right and good.
It reminds me of teaching and how we also need to evolve. Although Superman almost meets his untimely demise on several occasions, he is mostly able to escape death in some twist of superpower and fate. Even when Superman DID finally succumb (in 1992), the writers found a way to bring him back and tell the story in new and more interesting ways.
Like Superman, in education there have been cycles of life for a
variety of fads strategies that were whole-heartedly adopted.
(Can you say, "Inventive Spelling," "New Math," "Whole Language," or "Open Classrooms?") Each era brings new challenges and somehow we manage to adapt and keep Superman alive. We just tell his story a different way. The message that keeps us coming back is that of hope. No matter how dim things look for him, there's always a way to pull him back and he'll be stronger than ever.
Good always wins over evil, right?
or does it?
I'm afraid that this generation is going to finally see "Superman" die. I'm afraid there are limited resources with which to continue to resurrect what kids (used to) love about school. The assessment and accountability state of affairs, along with the fact that most teachers are now fearing for their livelihoods if their students don't bubble in the correct answers, is too often
making educators challenge their own sense of ethics
; causing good people to do bad things. The
litigious nature of parents
forces policy makers to base decisions on what will be best for school systems, avoiding what's actually best for students.
I fear that things are going to get worse before they get better. Perhaps we need Superman to really die in order to realize what he was to us. Perhaps we need to have education bottom-out, before something drastic is done to bring it back to life. And yet, I worry that it will be too late.
I want to share some exciting news about a new development at Teaching Channel that will enable deeper collaboration and learning for teachers. It's a big step in the growth of Teaching Channel, so I wanted explain why we're taking it. We've been listening to you: from our monthly surveys to the hundreds of comments that come in daily from our growing community of 229,000 teachers. We hear how you're watching Teaching Channel videos, modeling those strategies, and making them your own. We also have heard that you crave more feedback and collaboration. And we're mindful of the recent Met Life Survey that emphasizes that teachers who have opportunities to collaborate are more likely to be satisfied with their jobs. So, I'd like to officially introduce TchTeams—a robust and personalized platform for collaboration among you and your colleagues.
We believe Tch Teams combines everything educators love about Teaching Channel with several new custom tools to collaborate around video, including:
The ability for schools, districts, and education organizations to host and share their own videos of exceptional teaching practice

A place for coaches, mentors, and new teacher training programs to use video as a means for reflecting and collaborating to improve teacher practices

The ability for educators to share other resources along with video including lesson plans, presentations, and any other digital resources

Direct integration with Google Docs and Microsoft Office to bring all of your PD assets into one place
As an organization our mission is to support and inspire teachers around video and we feel combining the power of video with socially-networked, online collaboration tools will enable educators to work together to grow professionally. Tch Teams is a fee-based service that schools, districts, states, or educational organizations can license.
I think it is very important to remind you all that as a non-profit Teaching Channel.org videos will always be a free resource, that's not changing. But, we also believe it's important to offer new levels of support and collaboration to educators across the country.
P.S. If you can't attend one of our webinars, sign-up anyway and we'll send you a link to a recording.
My favorite explainers, Lee and Sachi LeFever from Common Craft,*
have this to say about explaining
: "
No matter what you do for work, you are an explainer. Part of your job is helping others understand ideas - it's a fundamental part of being a professional. We explain ideas every day - we just never think about how we do it. Our explanations just... happen."
Or do they? Writing things down is one bit of advice LeFever offers. But, he agrees that sometimes writing things down isn't enough. That must be why he wrote
this book
.
I want to share one way you can visually explain something when the person isn't right there with you in the room.
Are you a Skitch user? If not, it's probably because you haven't heard of it, or you're a PC user and didn't know
there is now a PC version
, too! From the creators of
Comic Life
, Skitch will change the way you do business.
Skitch is available for Mac, Windows (XP, 7, and 8), iPhone, iPod, iPad, and Android. (For your information, Comic Life is also now available for Windows.)
Call me a geek, but I love, love, love Skitch! Skitch is a free (and very easy) tool that allows you to grab and annotate screenshots, documents, photos, and even PDFs now. You can draw attention to particular parts of your photo/document using the arrow, shape tool, or drawing tool. Take a look at my screenshot below.
Have you ever tried to grab a screenshot of a drop-down menu of a webpage for tutorial purposes? As soon as you click on another program, the drop-down usually disappears. With Skitch's Timed Screen Snap tool, you can maneuver around your desktop or webpage, or document before the screenshot is taken.
Once you have your snap, you can just drag the little tab at the bottom onto your desktop and send it via email or upload it to
Evernote
, Google Docs, Dropbox, Twitter, Facebook, and more. You can even choose the file format.
You can also upload or sync to your (also free)
Evernote
account and use the URL to share with others. Sometimes, I prefer to share the URL rather than the actual image, keeping email attachments to a minimum.
Giving tech support? Is the end-user not seeing what you're seeing? Grab a snap and draw attention to the item in question.
Grading digital homework or assignments? Show the best parts of the work. Mark up the students' work with stamps or comments.
Giving feedback on a PDF? Easy!When you share an annotated multi-page PDF, Skitch lets you add a new first page to that document. This page is made up of previews of each piece of feedback contained in the PDF. Click on one and you're taken to the annotation.
Giving directions? Snap a map and add your own comments such as, "Park Here!"
Teaching geometry? Have students take photos of angles and lines and then let them label their photos.
It's nice to know, you can always go back to any Skitch document and edit your markups.
Check out
Shannon Miller, Teacher Librarian Extraordinaire, who penned
this post
about using Skitch and Evernote with her 2nd grade students.
What's your favorite way to use Skitch?
*Disclosure: Common Craft has provided me with a free membership to their premium service with the understanding of no obligation on my part. If, and when, I reference this service in my posts, it is my personal choice with no benefit to me other than providing a valuable service to my readers within the context of my posts.
Make a small donation to our

fundraising

and encourage your network to do so.
Encourage your teachers and students to join the Quest Student Team.

Encourage your teachers and students to participate in the Quest.
Like or Comment on our Facebook posts to increase their visibility.
Post several Facebook status updates; see examples below.
Follow us on

Twitter

and encourage your Twitter followers to do the same.

Send several Tweets; see examples below.

RT @Choose2Matter tweets.
Publish a blog post about the Quest2Matter; see messaging points.
A new viral video by the geniuses at ThinkModo is making the rounds. It's actually a promo for the movie Dead Man Down disguised as a videotaped prank. Watching it made me think about human behavior and why some witnesses to crime do nothing. Nobody can say for sure how he/she would react in such a situation, but I'm sure most people would like to think that they would do something heroic. Anything.

But, too often people step aside and do nothing.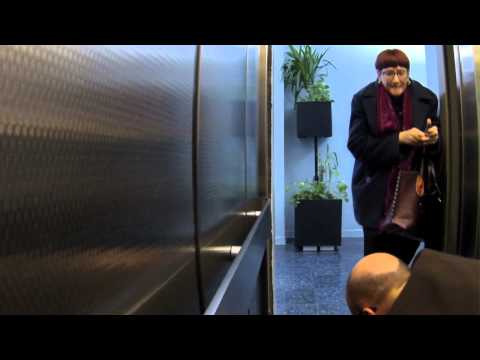 An article in Psychology Today refers to the Bystander Effect where onlookers are more likely to intervene if there are few or no other witnesses. (Tweet this.) It also explains that social influence plays an important role, too. Individuals in a group tend to monitor the behavior of those around them to determine how to act. The Bystander Effect refers to situations where individuals do not offer help in an emergency situation when other people are present. The greater the number of bystanders, the less likely it is that any one of them will help. The mere presence of other bystanders greatly decreases intervention. Experiments have shown that the mere presence of other people actually inhibits folks from helping.

This brings me to the topic of Workplace Bullying. According to WorkplaceBullying.org:

Both workplace and schoolyard bullying usually involves common underlying principles: the desperate grab for control by an insecure inadequate person, the exercise of power through the humiliation of the target. School-age bullies, if reinforced by cheering kids, fearful teachers, or ignoring administrators, grow up as dominating type people. If it works for them, there is no reason to change. At work as adults, they do what they do best--bully others. An unknown percentage of workplace bullies have a lifelong record of disrespecting the needs of others.
If you
think you are being bullied at work
, consider taking this is
Workplace Aggression Research Questionnaire
developed by researchers from the State University of New York in New Paltz and Wayne State University. Occasional insults don't count, but if you feel you are a victim of consistent bullying, you can
take action
.
We can all agree that bullying is awful and should be stopped. It's easy for adults to tell children how to react in bullying situations, including those where the child is a mere witness to such events. Right?
What about when witnessing other adults being bullied? (
tweet this)
Are you guilty of using euphemisms intended to trivialize bullying and its impact on bullied people:
Incivility, Disrespect, Difficult People, Personality Conflict, Negative Conduct, or Ill Treatment
?
Are you guilty of ignoring the "office jerk" who dominates the conversation and/or makes sarcastic, or belittling comments to others who try to contribute? Is it ok to just roll your eyes when in the presence of the "office jerk" who is putting someone down in front of us?
In a
Workplace Bullying Institute study (2012)
, participants who claimed they were bullied at work were asked why workplace bullying happens. "
Coworkers stand idly by & fail to stop it"
was ranked fourth. It is understandable that workers not only fear for their own jobs, but are often worried about the bully turning on them. Does this make it OK to remain silent?
"
First they came…
" is a famous statement attributed to pastor
Martin Niemöller
(1892–1984) about the fact that too many German people failed to act following the Nazi rise to power and the purging of their chosen targets.
"First they came for the Socialists, and I did not speak out--Because I was not a Socialist.
Then they came for the Trade Unionists, and I did not speak out--
Because I was not a Trade Unionist.
Then they came for the Jews, and I did not speak out--
Because I was not a Jew.
Then they came for me--and there was no one left to speak for me."
Have you ever been the victim of workplace bullying? Are YOU a workplace bully? What are your thoughts on this?
Please
leave your comment here
.
http://careerjourney.co.uk/career-infographic/bullying-at-work/
More Recent Articles