---
After our long Winter, we are all looking forward to the Spring Flowers, Grass, Trees, Warm Weather and yes even the Bugs. These Spring Flower Cupcakes are a celebration of what Spring has to offer. The flowers, lady bug and bumblebee are made with Candy Clay, a fondant like product that is easy to make, work with and taste really good.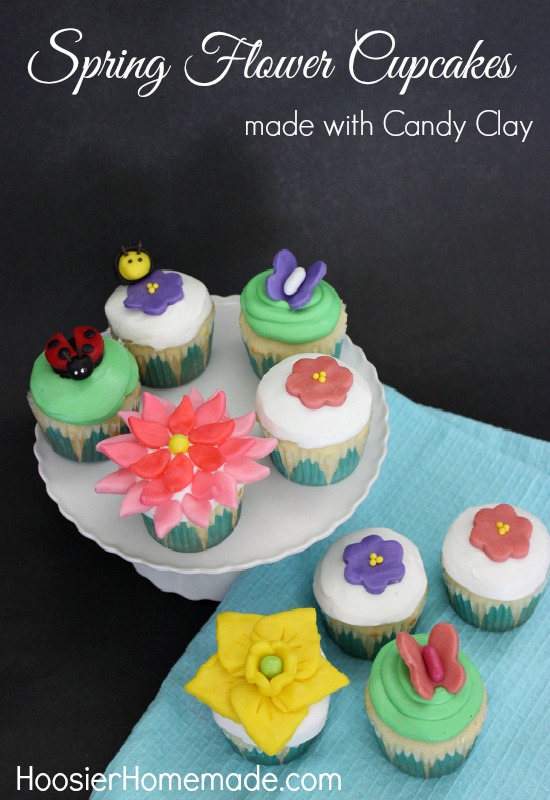 Happy Cupcake Tuesday! I'm so excited you are here! Looking for a cupcake recipe? Be sure to check out the Cupcake Heaven page, there are over 250 cupcake recipes and decorating ideas!
I first learned how to make and use Candy Clay in the Cupcakes, Cookies and Pies. oh My! Book.  With just 2 ingredients, it's very easy to make and work with, but it does require some time so be sure to plan ahead. You can work with Candy Clay just like fondant, but the best part…it taste good!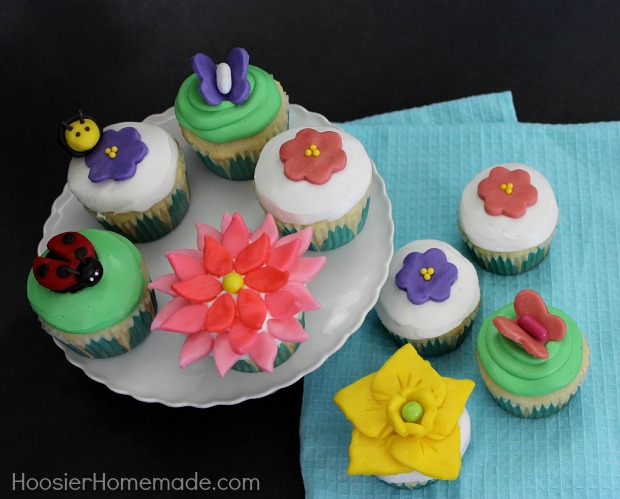 You can watch the video on How to Make Candy Clay and grab the recipe. Let's start with the Daffodil…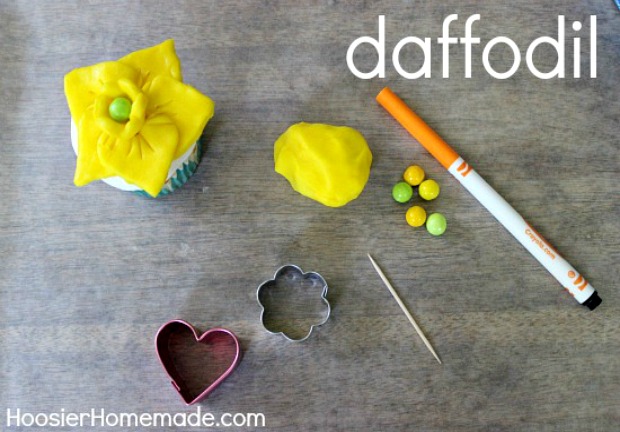 Daffodil Supplies
Yellow Candy Clay
Small heart cookie cutter
Small flower cookie cutter
Marker or pen to mold the center around
Candy for the center – I used Sixlets
Toothpick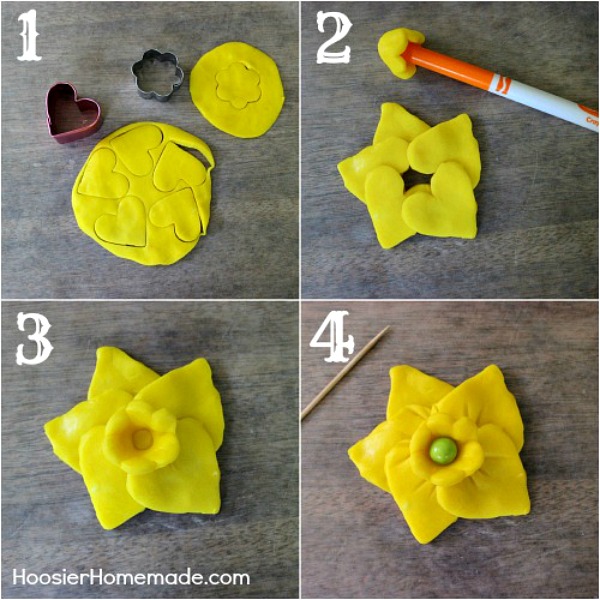 How to make the Daffodil
Roll out Candy Clay with a rolling pin or your hand. Cut out 5 hearts and 1 flower for each Daffodil. Allow the cut clay to rest about 10 minutes.
Lay the hearts in a circle, overlapping. Mold the flower cut out around the tip of the marker and let rest for about 5 minutes.
Place the center on top of the heart cut out
Add the candy center and use the toothpick to make the indentations around the petals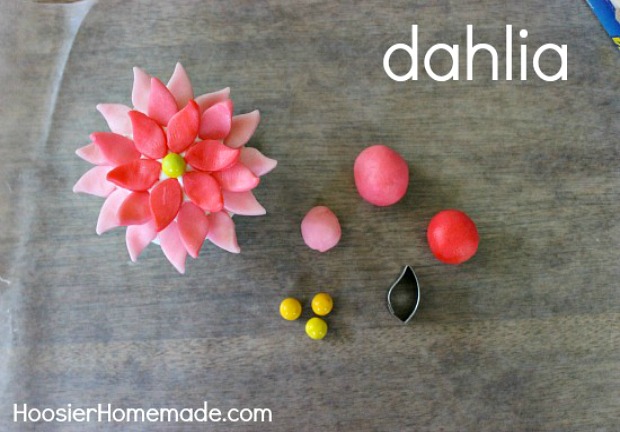 Dahlia Flower Supplies
Candy Clay in 3 shades – I used Wilton pink coloring and added a little more into each piece
Tiny leaf cookie cutter
Candy for center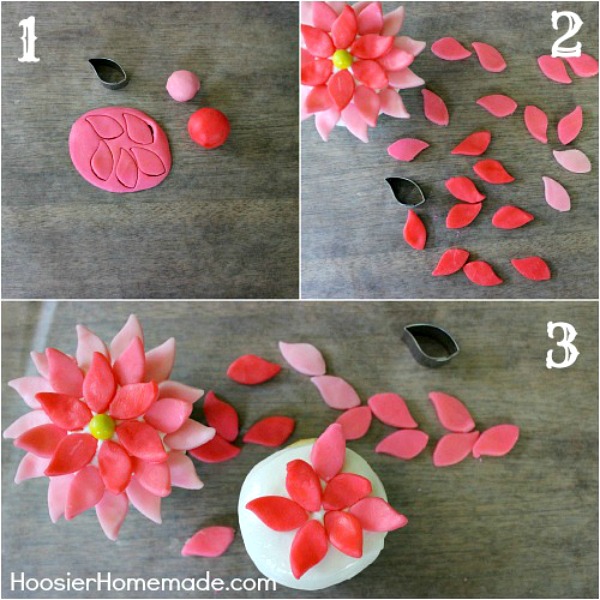 How to make Dahlia Flower
Roll out Candy Clay with rolling pin or your hand. Cut out leaves. I used 5-6 of the darkest shade, 6 of the middle shade and 12 of the lightest shade.
Lay out the leaves and let them rest for about 10 minutes
Slightly curl up the pointed end with your fingers and place on the cupcake. Add the candy for the center.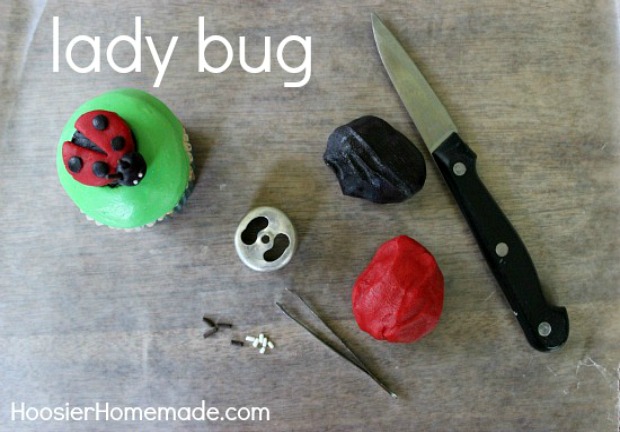 Lady Bug Supplies
Black and Red Candy Clay – for each of these I recommend using the colored candy melts instead of white and adding coloring, it just takes too much coloring to get these dark colors
Round cookie cutter – I used the inside of a doughnut cutter
Chocolate and white Jimmie Sprinkles
Sharp knife
Tweezers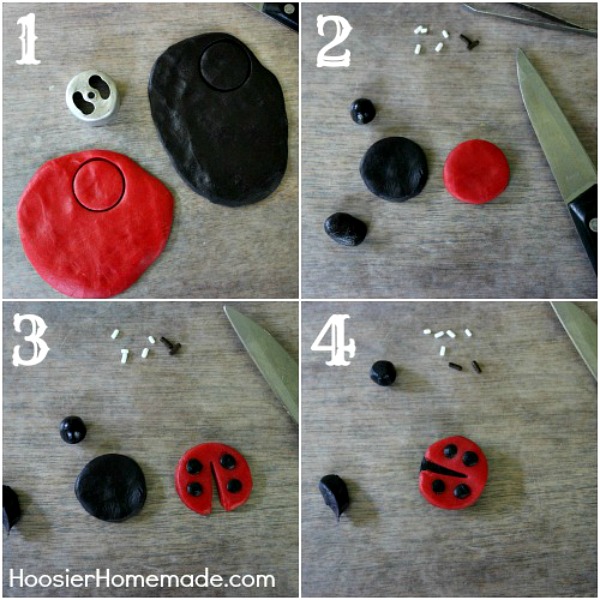 How to make the Lady Bug
Roll out Candy Clay with a rolling pin or your hand. Cut 1 circle of each color for each lady bug. Allow the clay to rest for about 10 minutes
Lay the circles out and roll a small ball of black for the head
Using the knife, cut the red circle in half about 7/8 down the center. Roll tiny balls of black clay and add to the red for the dots.
Place the red on top of the black circle so that the wings are separated a bit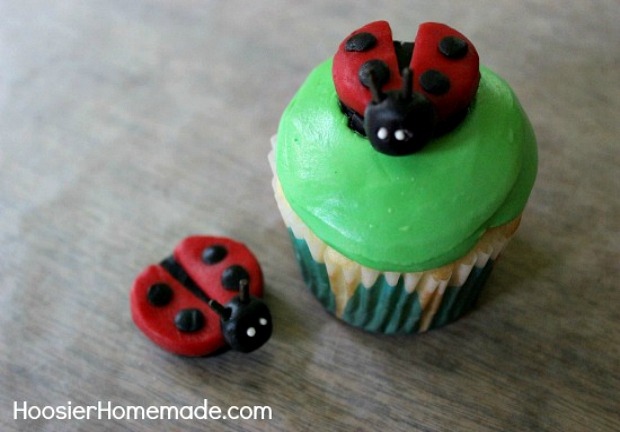 Now add the head to the body and carefully add the chocolate sprinkles on top and the white sprinkles for the eyes. Use tweezers if necessary.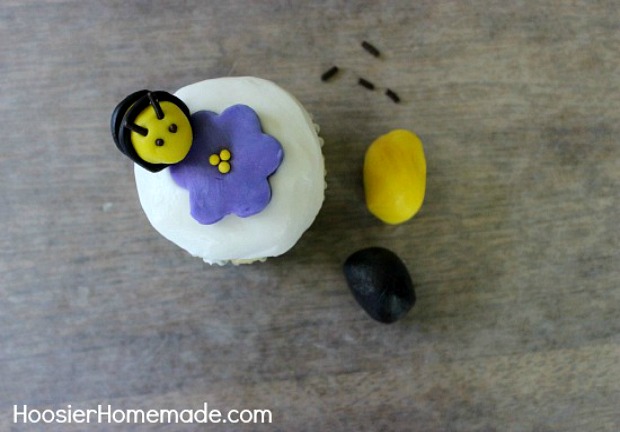 Bumble Bee Supplies
Yellow and Black Candy Clay
Chocolate Jimmie Sprinkles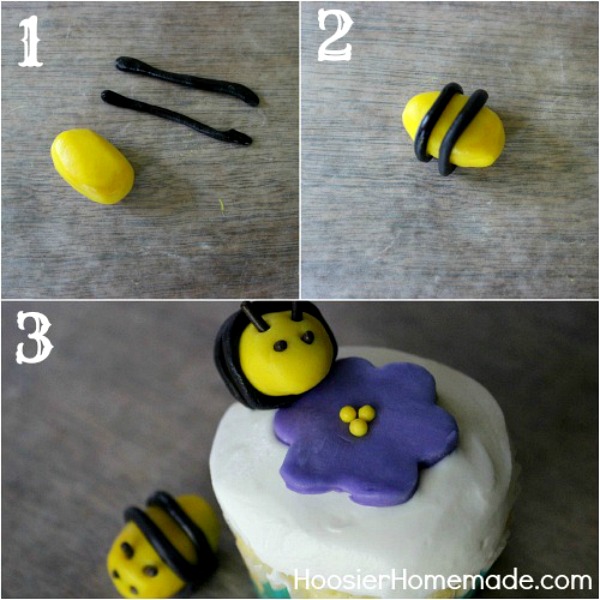 How to make the Bumble Bee
Roll the yellow clay into an oblong shape for the body. Then roll 2 tiny pieces of the black clay into ropes.
Lay the ropes on the body and secure on the bottom by gently pressing them into the body
Add the sprinkles on top and for the eyes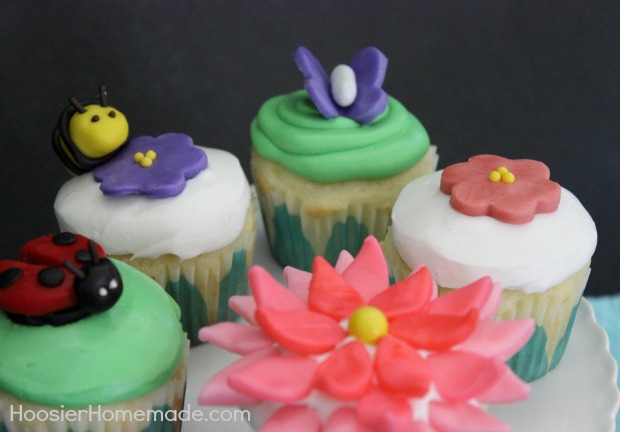 Candy Clay Tips:
Make a batch of white, then divide for coloring. A little goes a long way with this clay.
After coloring the clay, let it rest for about 10 minutes, it's easier to handle.
Store in an airtight container for up to a month. We use our Food Saver system and it keeps for at least a couple months.



Related Stories
Being a strong women is important to me, showing my boys how to work hard and believe is something I strive for each and every day. The women in Empowering Women Together do the exact same thing every day they run their business.  Women all over the world dream every day of a better life, this powerful initiative, Empowering Women Together, is helping to change that for some very special women.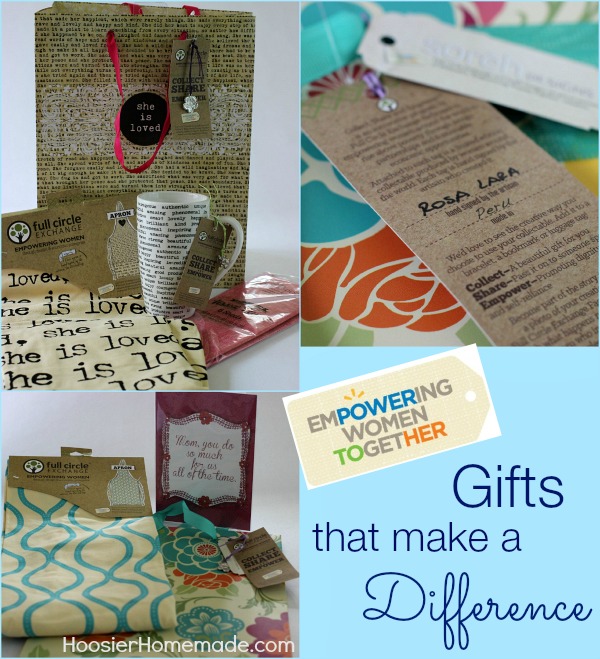 Last year I told you about Walmart's Global Women's Economic Empowerment Initiative, Empowering Women Together and their goal to help equip women with skills to build a better life. Initially the program began with the sale of goods on Walmart.com and the Store for Good. And now Walmart, in collaboration with Full Circle Exchange, an innovative social enterprise brand, has identified five suppliers to bring these new products into Walmart stores this spring including, Caribbean Craft, Fidenzo Designs, Nirmal, Soreh Designs and women refugees employed at Full Circle's facility in Boise, Idaho.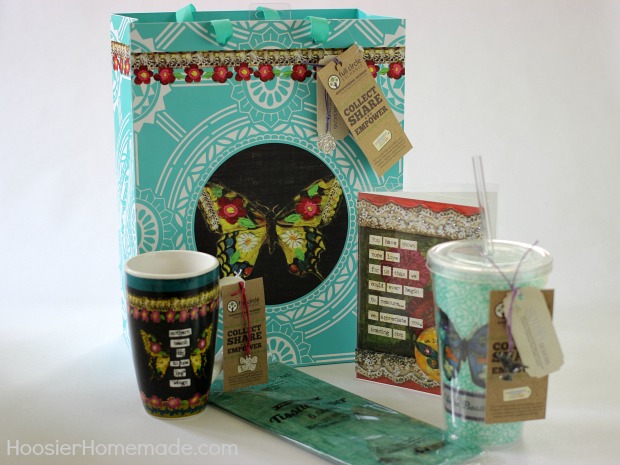 I recently had the pleasure to receive several of the new products that will now be for sale in Walmart stores just in time for Mother's Day. Many of the items are matching and make a gorgeous heartfelt gift for your Mom, Sister, Grandmother or even friend.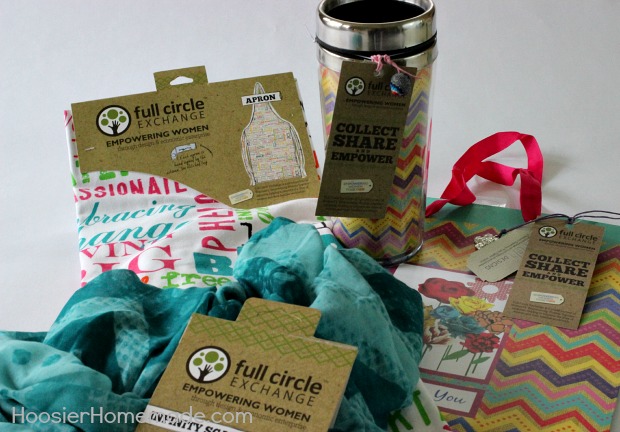 The chevron print on the bag and insulated travel mug are some of my favorites. There are also a full line of aprons and scarfs, each made by women and signed.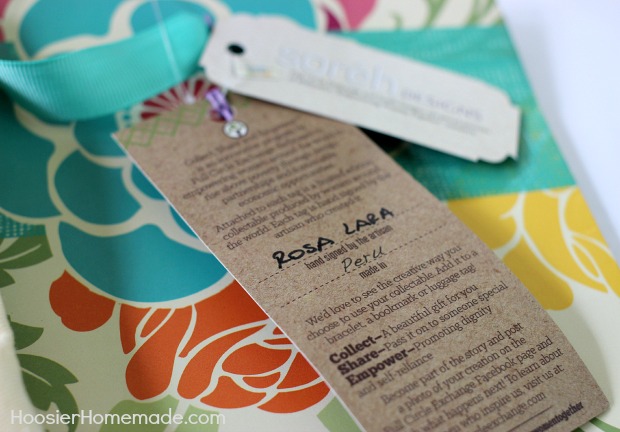 Many of the tags on the products are signed by the artisan, like this bag that was made in Peru.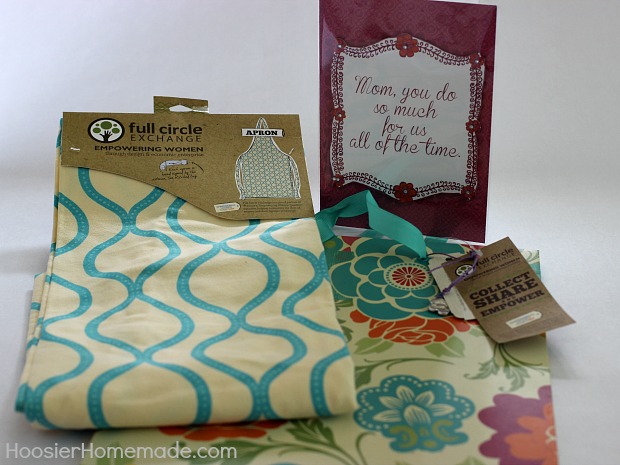 There are nearly 50 products available including scarves, aprons, mugs, chocolate gift sets, bags, greeting cards and more, that will be sold in over 2,600 Walmart stores.
Supporting the women in our lives and around the world is important. This new Mother's Day collection will not only bring happiness to your loved ones, but make a huge difference in the lives of the women that have crafted the products.




Related Stories
Even though we try hard each and every day to help our Earth by recycling, conserving water, and protecting our environment, it's great to be reminded how important it is to teach our children how to take care of the Earth. These Earth Day Activities for Kids are a perfect way to create memories and teach our children at the same time.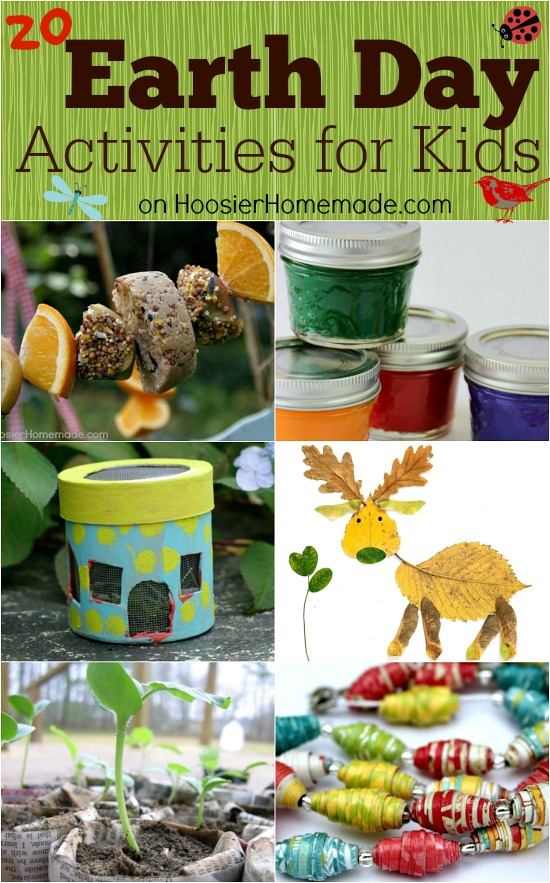 Maybe you are looking to start a garden with the kids, or plant a tree. Whip up a batch of Homemade Suet for the Birds, dig in the dirt and make a Mud Monster or do a craft with recycled magazines. Celebrate Earth Day with one (or more) of these fun activities!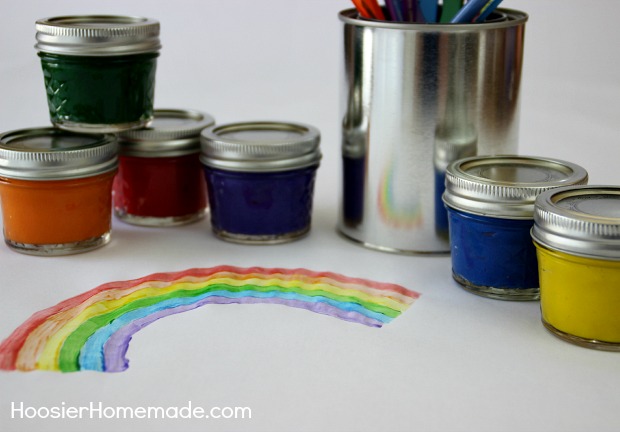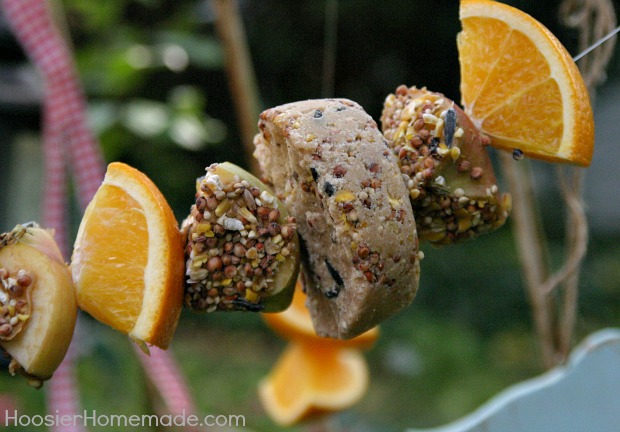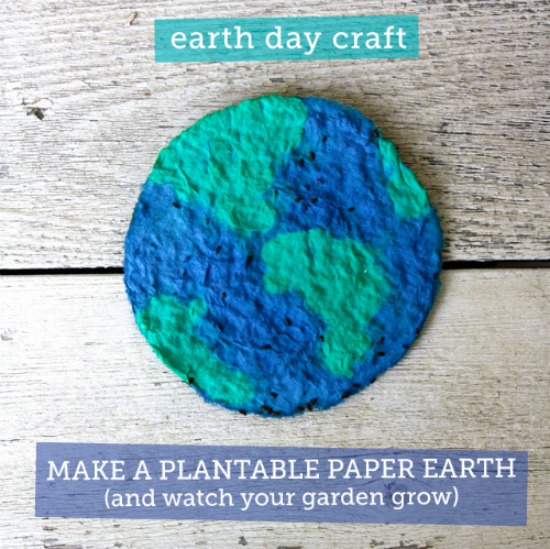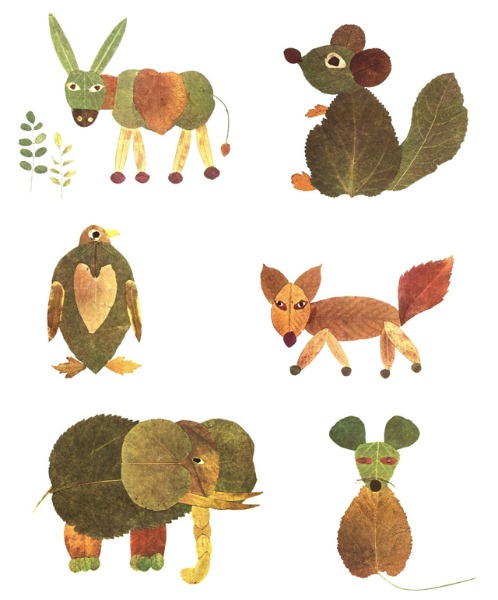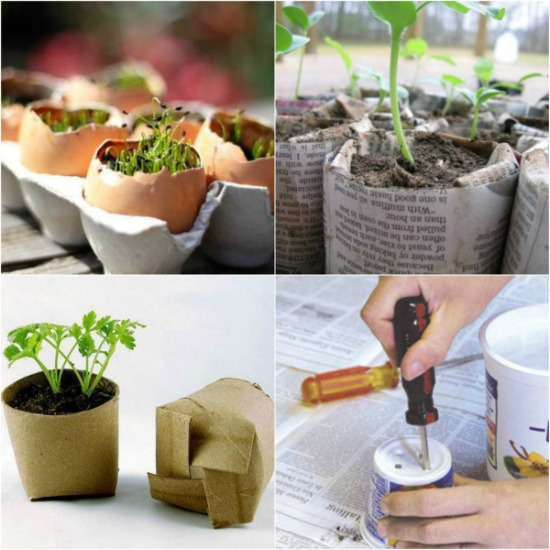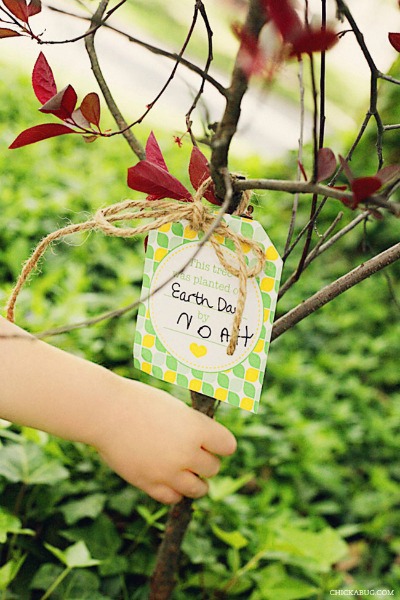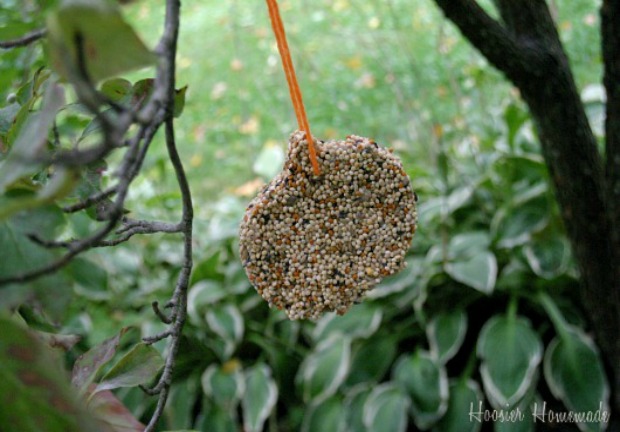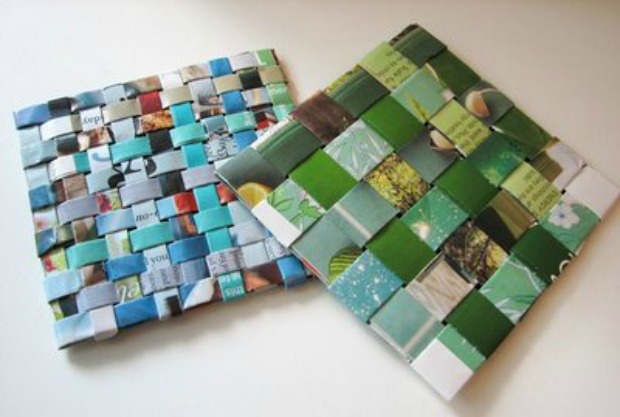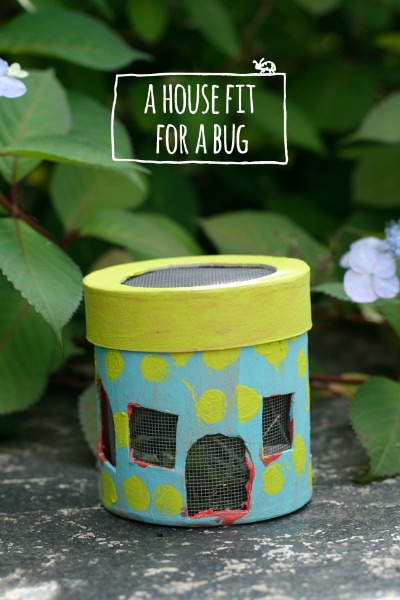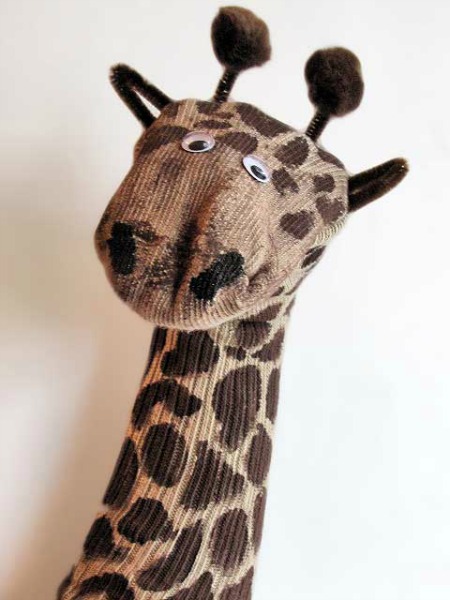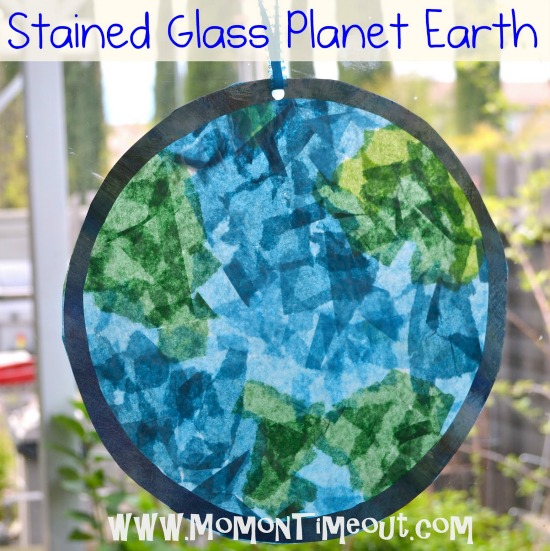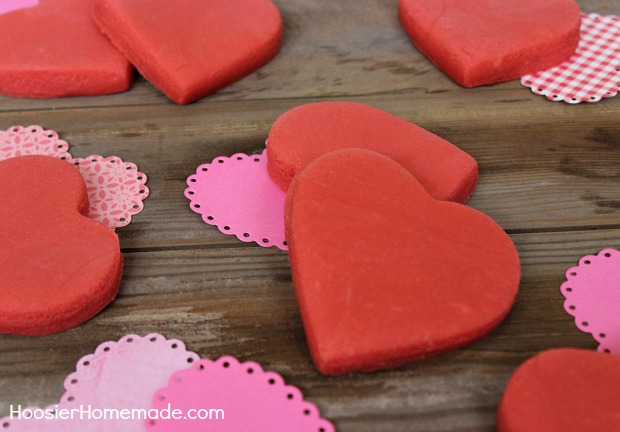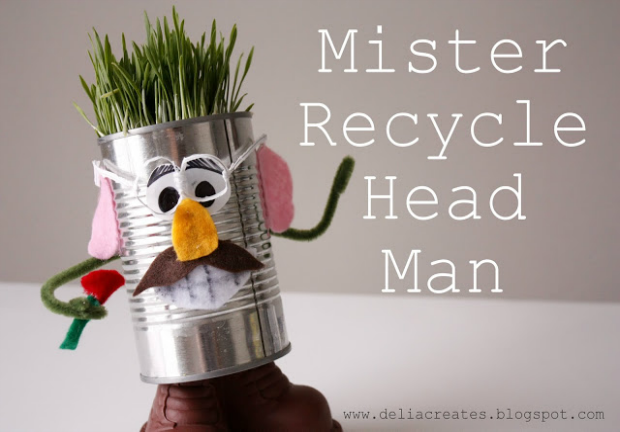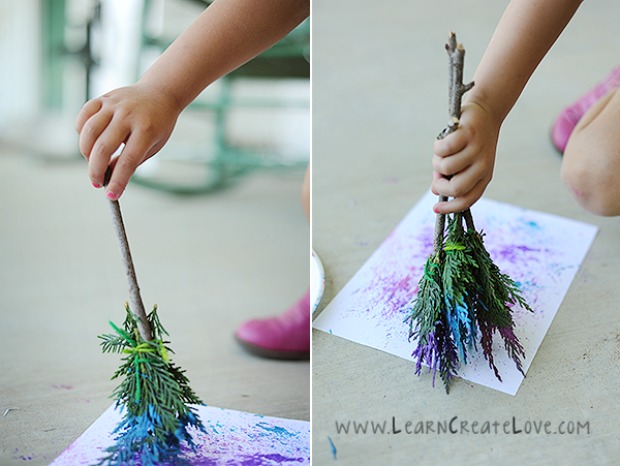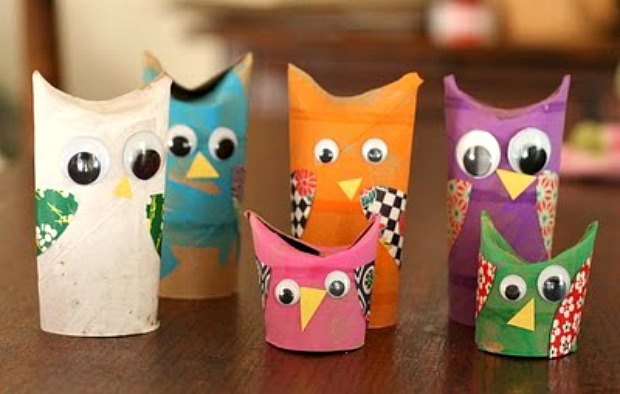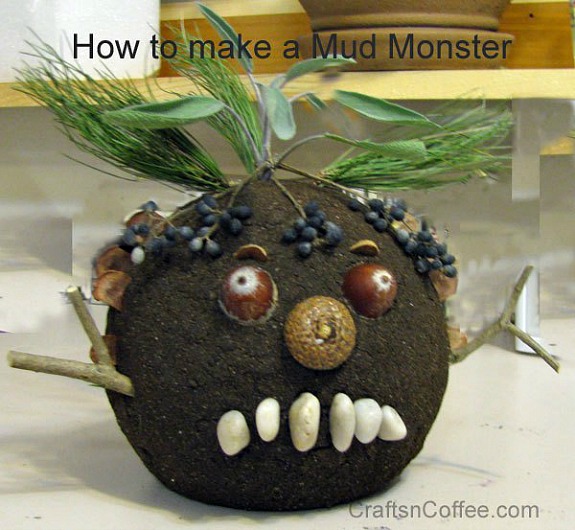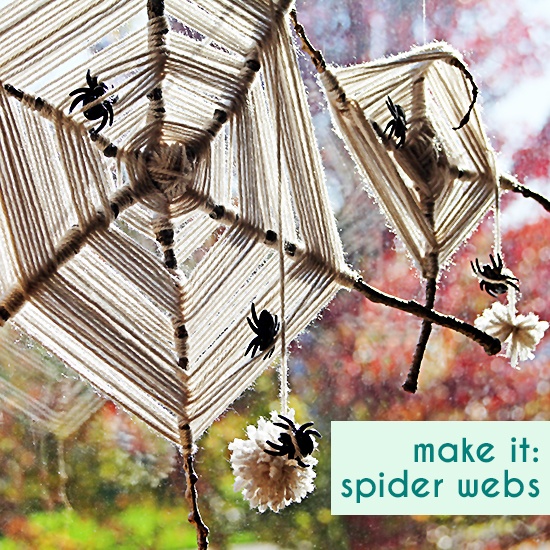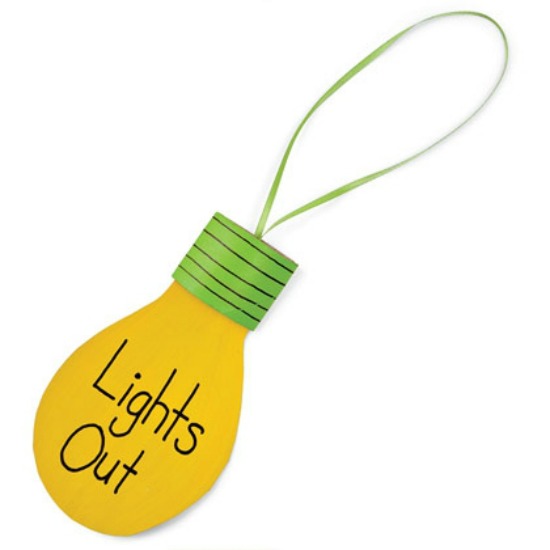 Looking for even more ideas including Earth Day Treats to make, Recycling and Upcycling Projects, or Gardening Ideas. Check out these 30 Creative Ways to Celebrate Earth Day!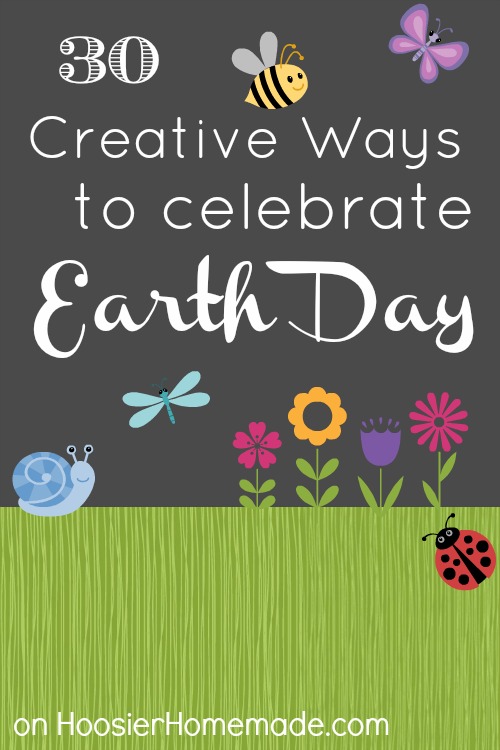 Related Stories
Finally, the weather around here is warming up enough that we can begin to get to work on some of our yardwork. But there's still a few piles of snow on the ground so for now we need to be content just making plans and getting a few of the supplies we'll be needing once we can get started.
We've always enjoyed having a nice looking lawn, from weed free turf to a beautifully maintained landscape the work can overwhelm us at times. While we enjoy the time spent together improving our property it pays to make smart choices that save us time and money that also pay off in terrific results. Using products that take some of the work out of yardwork just makes sense and one that's been a staple in our shed is Spectracide Weed & Grass Killer.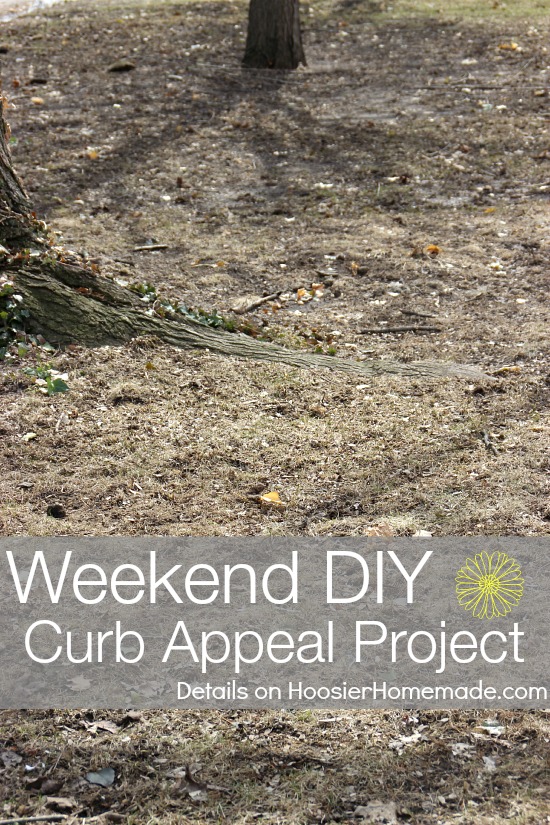 This project is brought to you by Spectracide
We've been battling our front yard for a few years now, preferring to spend our weekends working on projects in our backyard instead. Partially because we've tried to nurse what lawn we had in front along. But after battling with the area next to the street we've finally decided it's time to tackle it and really improve the area.
Like I said the grass here leaves a little to be desired. With a 60 and 40 foot Maple tree shading the area bluegrass doesn't have a chance of surviving much longer than a 2-3 years. So we'll be using some Spectracide Weed & Grass Killer to get rid of what little is there now and reseeding with the best shade tolerant variety we can find.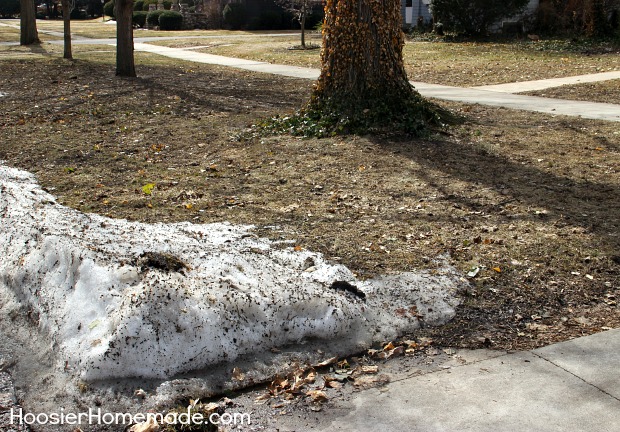 So this is going to be the easy part, it will definitely save time and to save a couple bucks we printed a $2.00 coupon for Spectracide Weed & Grass Killer that we can buy at Walmart. We just might stock up on a few other Spectracide products for the year and take advantage of their $5.00 rebate on $20.00 while we're at it.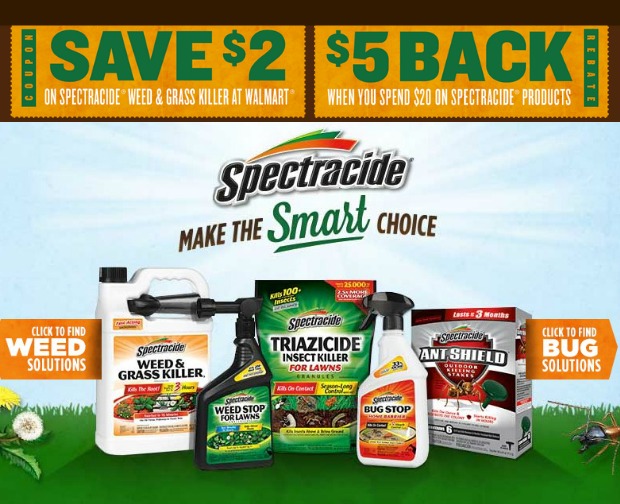 The Spectracide facebook page is a great reference to use for:
●      Daily lawn care tips & tricks
●      Monthly sweepstakes and product giveaways (via posts on Facebook page)
●      Product info claims, videos and comparisons to competitors
So let me give you an idea of what's in store. New perennial beds with shade tolerant varieties and perhaps a new walkway for the kids to get to their vehicles (they still haven't learned to walk on the driveway and sidewalk).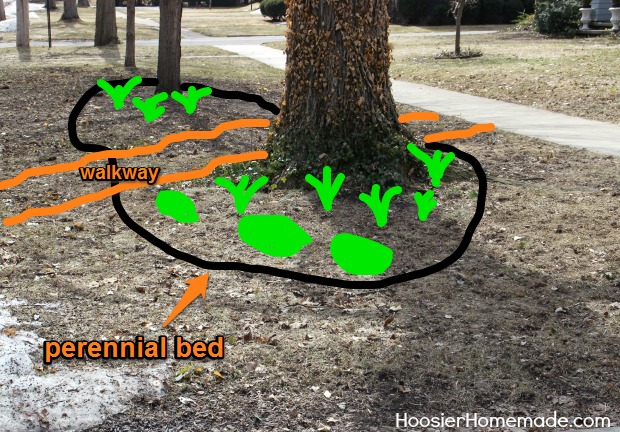 Soon we'll be frolicking in a lush green lawn alongside freshly planted perennial beds that we've dreamed about all winter. And we can barely contain our excitement to share the process with you over the coming weeks.
We are gathering inspiration for our new Curb Project, come be inspired from our Gardening Pinterest Board…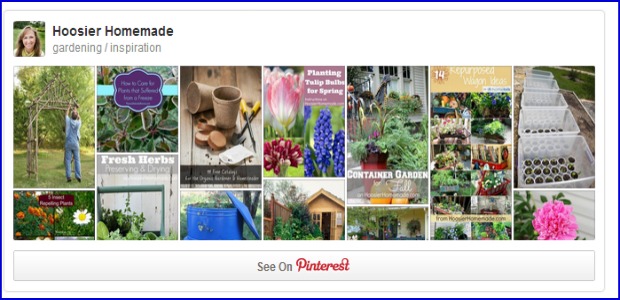 To all of my yard warriors, whether you are after a total yard overhaul or just want to keep your yard looking its best, visit the Spectracide Facebook page for tips and savings to get started.
This is a sponsored conversation written by me on behalf of Spectracide. The opinions and text are all mine.


Related Stories
It's almost time for one of my favorite Easter traditions, coloring Easter eggs. Today I've gathered 20 Egg Decorating Ideas to inspire you. Many of them you can include the kiddos and let them be creative.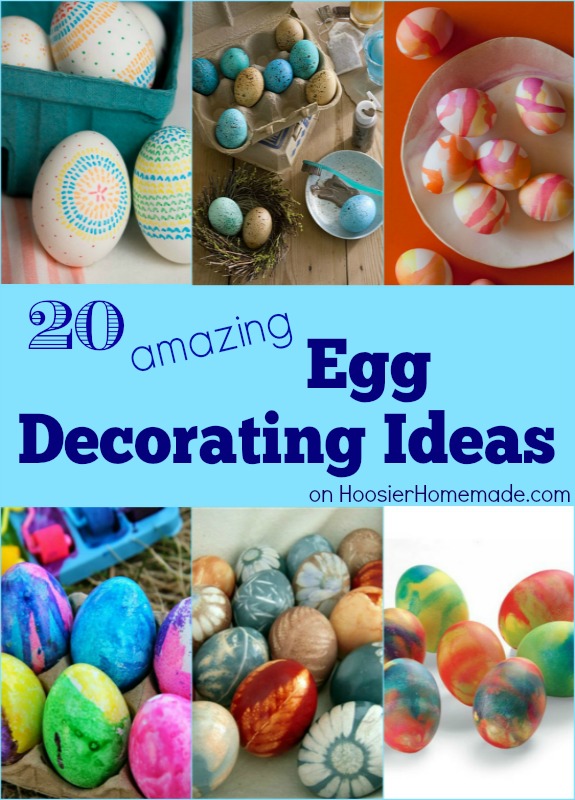 I have been coloring Easter eggs for as long as I can remember. Even as a young girl, I remember my Dad, who was an amazing artist, coloring beautiful eggs. We never really did anything fancy, just really pretty colored eggs. These Egg Decorating ideas are perfect to bring you and your family together to the table and create those types of memories.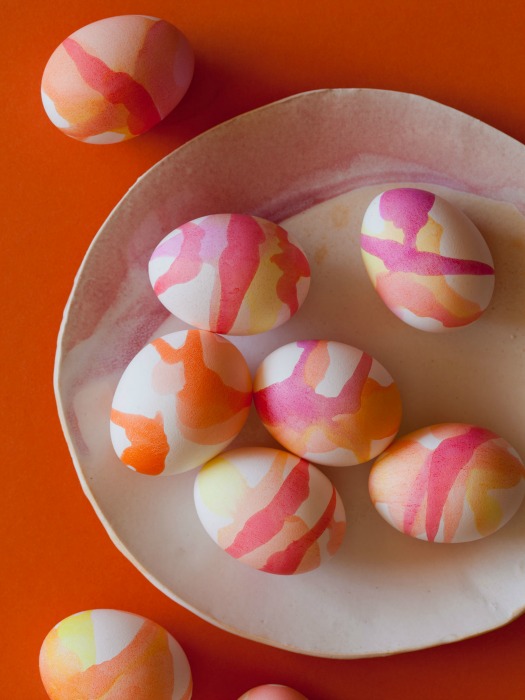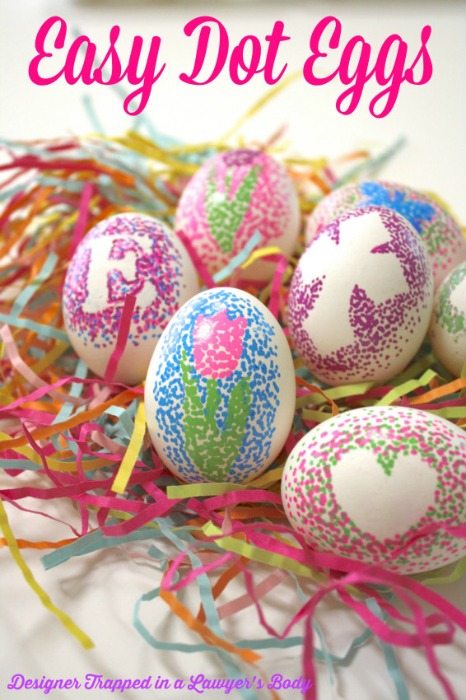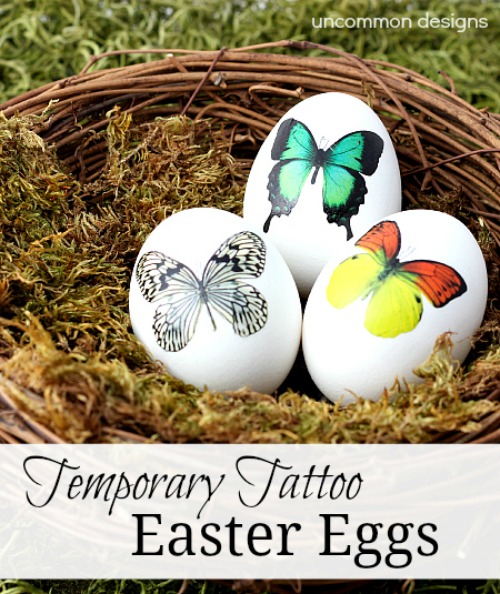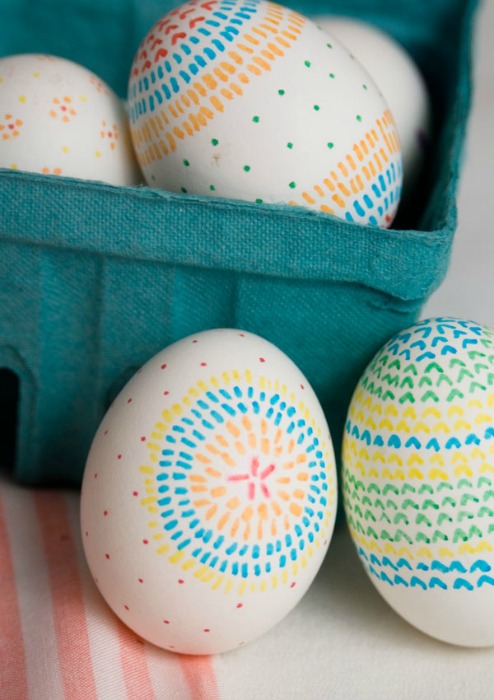 Hand-Drawn Patterned Decorated Eggs from Confetti Sunshine (NOTE: We have done this and then submersed in traditional dye. Very fun!)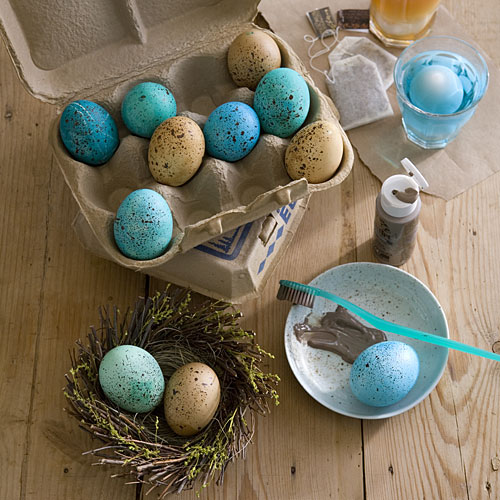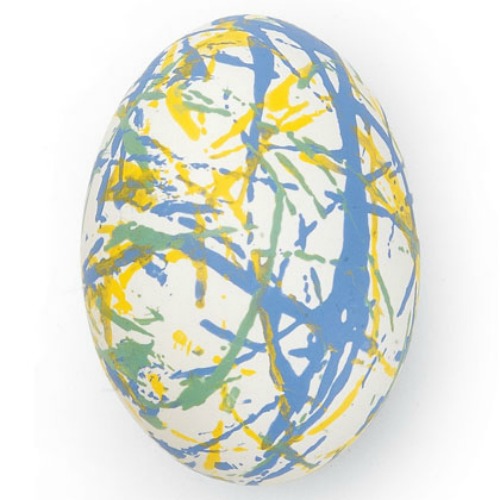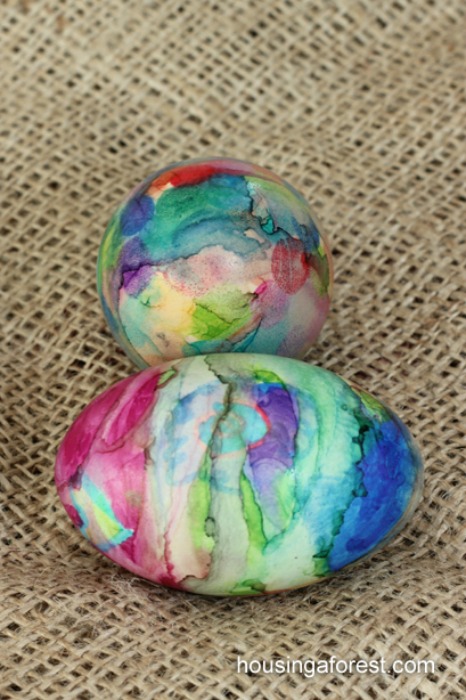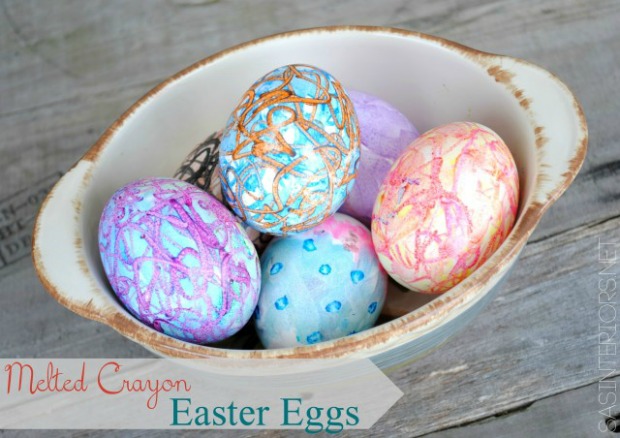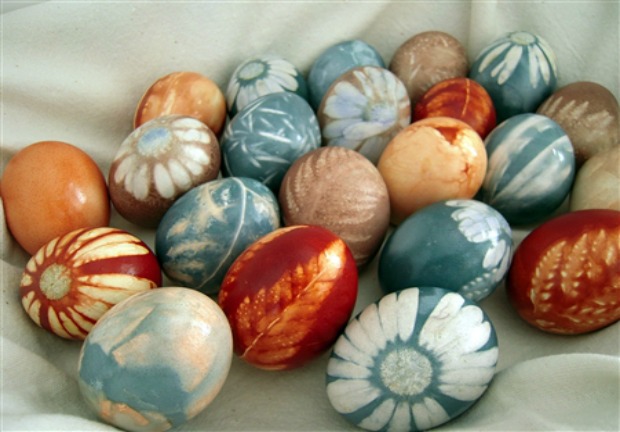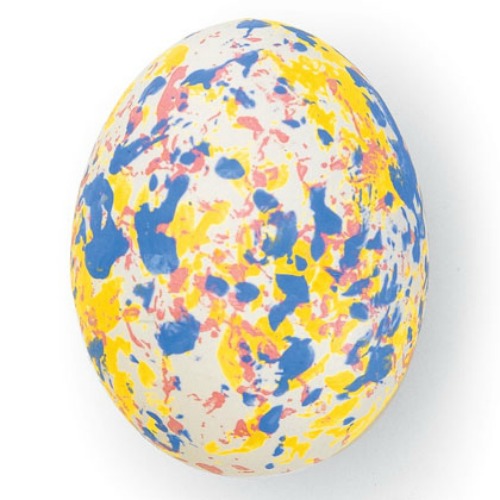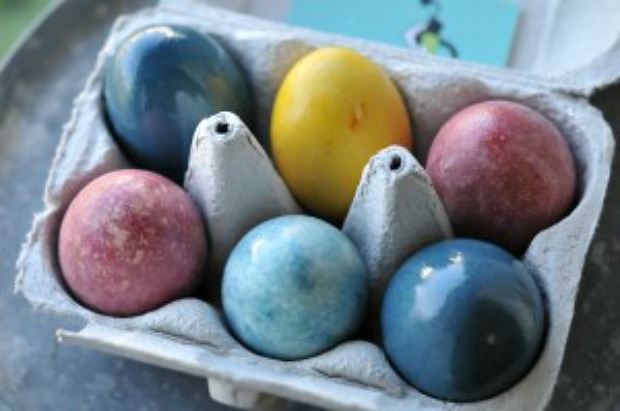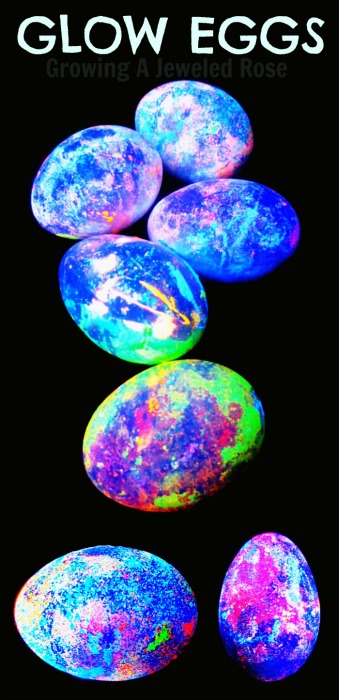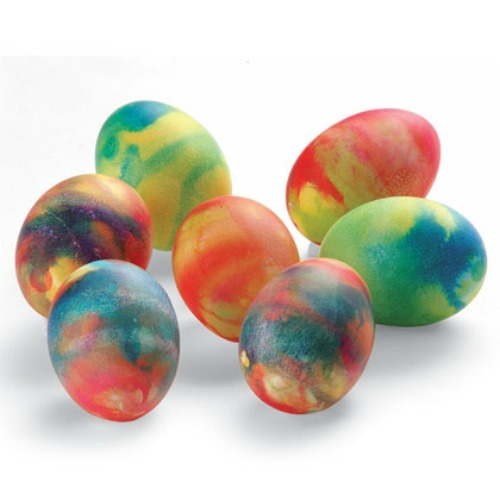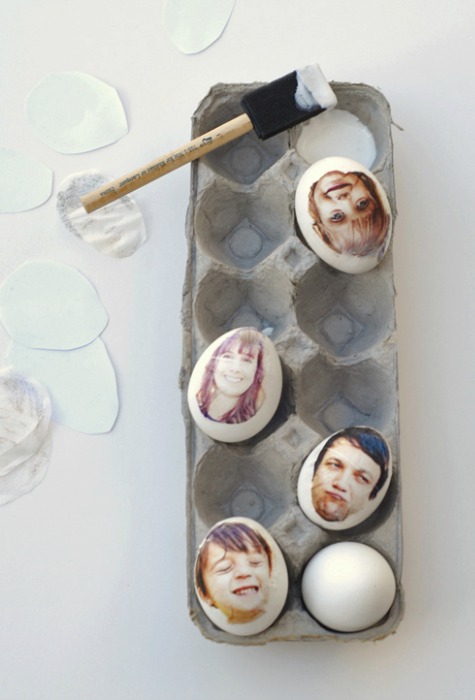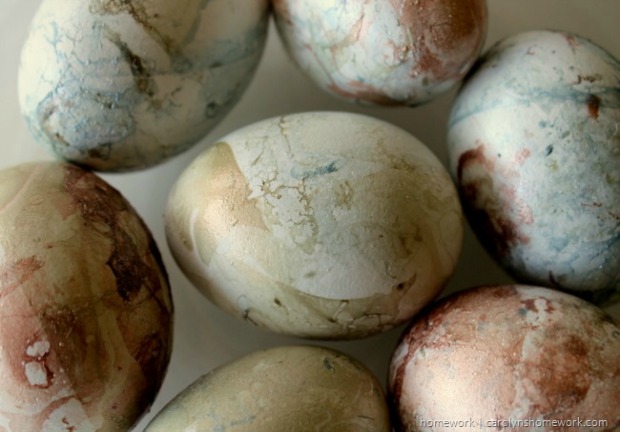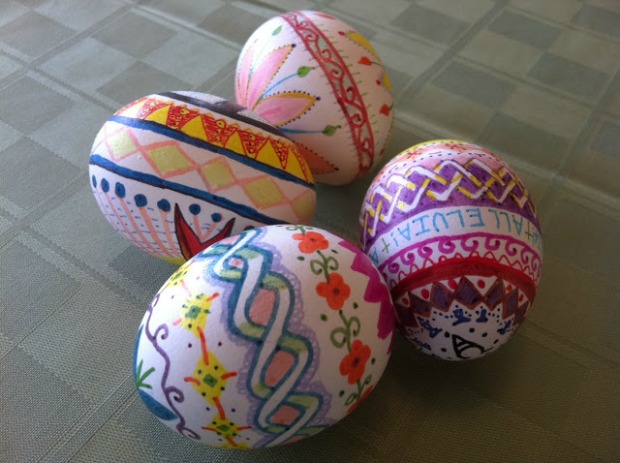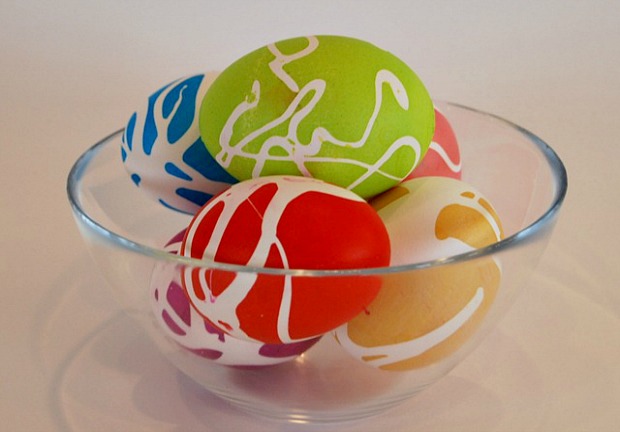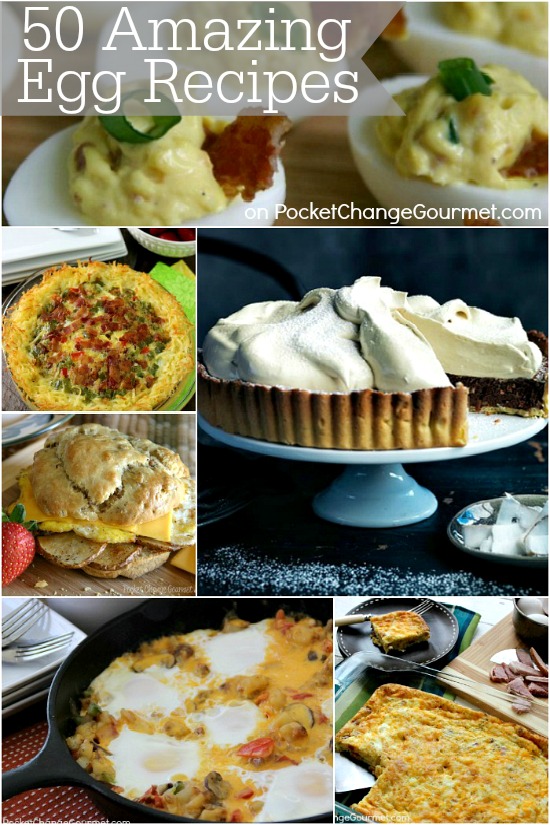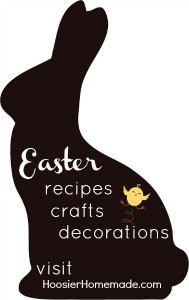 Related Stories