---
Ombre, Ombre, Ombre. It's all over the place, from hair to clothes and it's even moving into the living room. Rit Dye has a product that has been typically available online but is now sold exclusively in store at Walmart for $2.87 per bottle. So I thought I'd try my hand at a DIY: Easy Brush Dyed Pillow.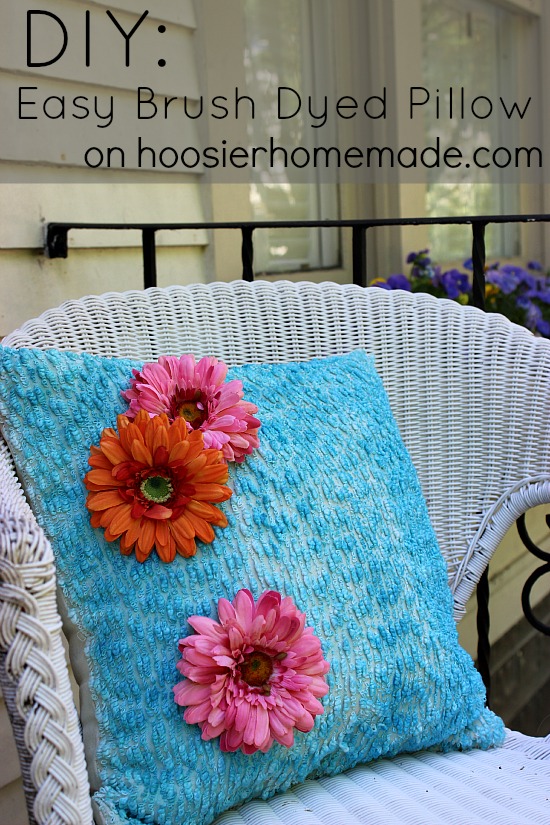 I started out this project with little practical knowledge when it comes to working with dye. I've done a few t-shirts for the boys when they we're in grade school. So I was very grateful that there were some instructional videos available to view that helped along the way.
Let's get started…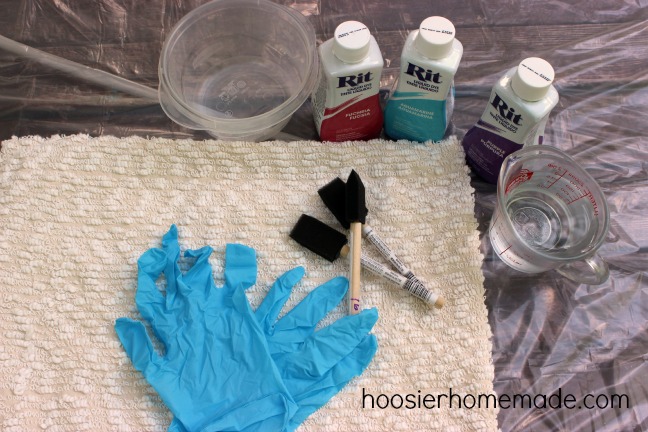 The Supplies you will need include:
Rit Liquid Dye (any color you like)
Pillow cover
Hot Water (1 cup)
Plastic drop cloth
Paint brushes (foam or bristle)
Protective vinyl gloves
Plastic Wrap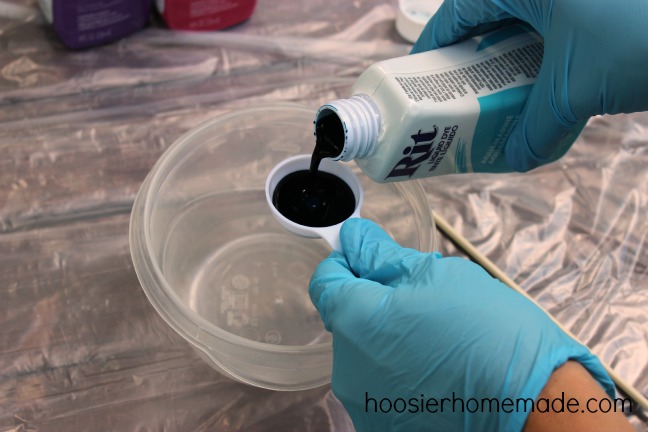 Measure out the amount of dye needed. I started with 1 tablespoon per cup of hot water for the lightest shade. Then added 4 tablespoons more for the medium shade and added an additional 4 tablespoons for the darkest shade.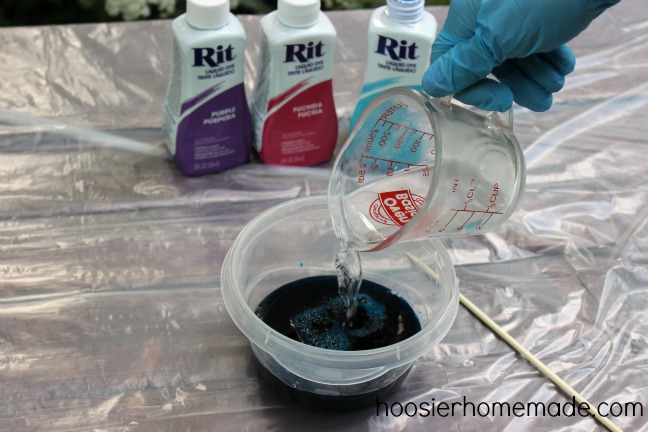 Make sure the water is hot. The hotter the better, if you can I would recommend you use boiling water.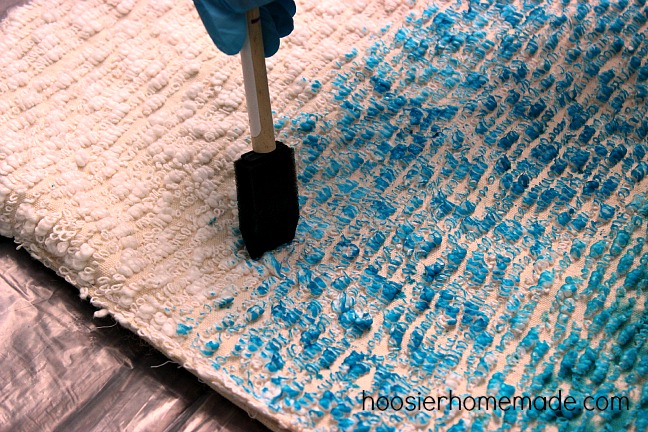 Brush on the different shades in whatever pattern you like.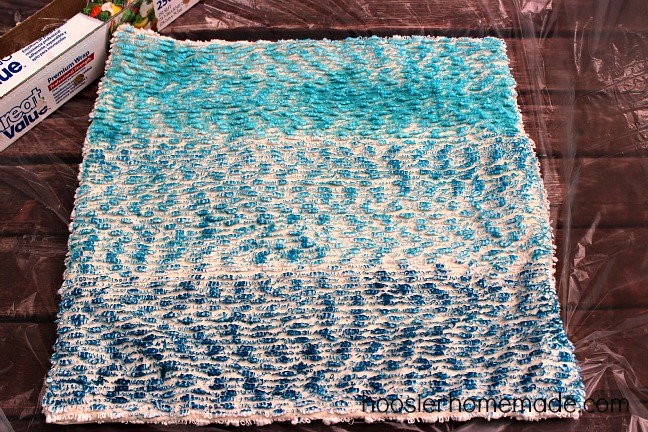 I tried to do mine in wide stripes darker to lighter.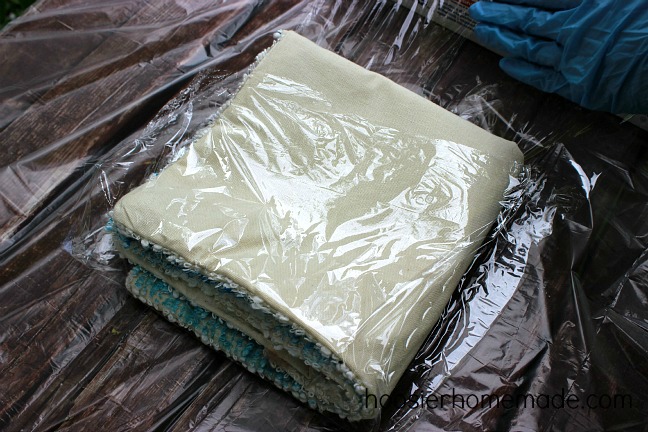 Once you have painted on the Rit Dye to the pillow cover fold it together in a size that will fit into your microwave and wrap it in plastic wrap. Place into your microwave and heat on high for 2 minutes. This helps to set the dye into the cloth. Let it set for a few minutes until it has cooled to the touch.
Rinse out under cold water in your sink until the water runs clear. Wring it out and throw it in a dryer on low heat to dry.
I'll admit, I had my concerns with how this was going to turn out before I placed it in the dryer. And no it didn't turn out in a true Ombre fashion that I was going for but I really like how it ended up. I added a few silk flowers to add a little more punch and now I'm looking for my next project.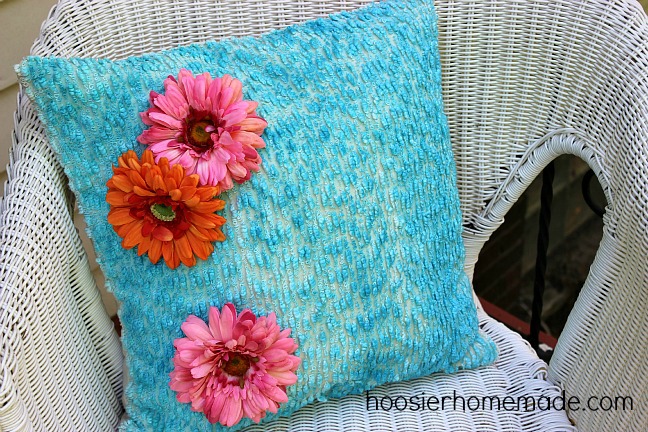 Related Stories
Succulent Gardens are becoming more popular every day and for good reason! They are some of the easiest plants you can grow, indoors or out. Succulents come in more than 20,000 varieties, such as cacti, agave and aloe to name a few. They are also very easy to care for, requiring little water and almost no maintenance.

A succulent is defined as any plant that stores water in it's leaves, stems or roots to survive dry spells. You can see more Succulent Gardens on my Pinterest Board.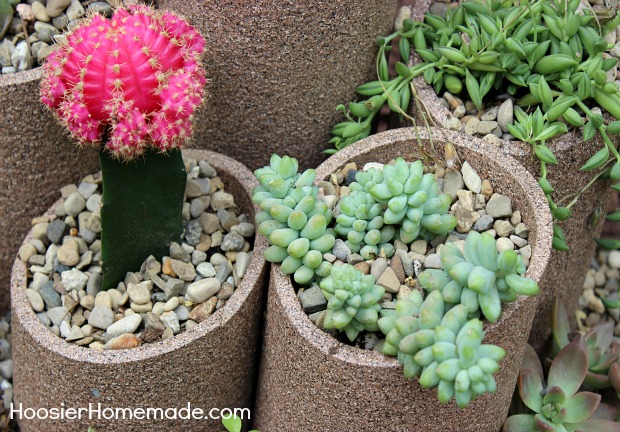 Let's chat about how we created this cool Succulent Garden…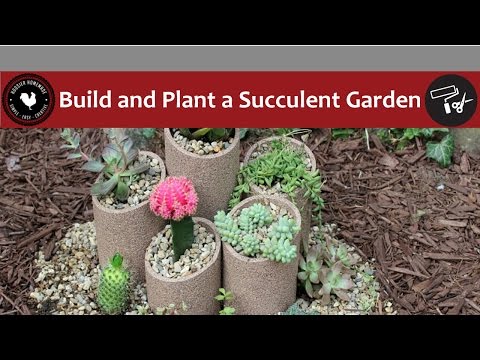 Succulent Garden Supply List
4 inch PVC Pipe
Spray Paint - Rust-Oleum American Accents Stone Textured Finish
Primer – spray paint
Sand Paper
Pea Gravel or stones to cover the soil
Hacksaw for cutting the pipe
Here are some more detailed instructions…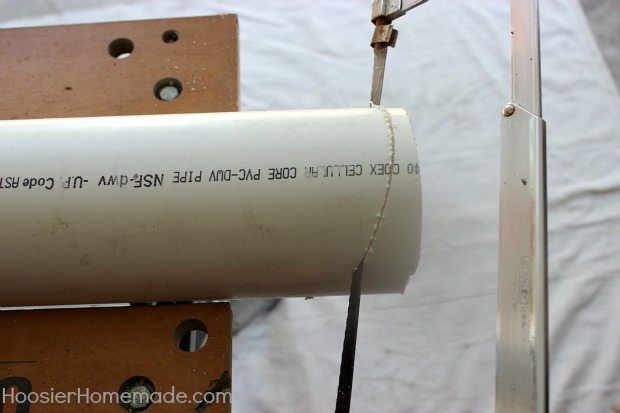 First you will need to cut the PVC Pipe into varying lengths using a hacksaw, I cut 1 – 14″, 2 – 12″ and 2 – 10″ in length. Cut the top edge at an angle for more visual interest.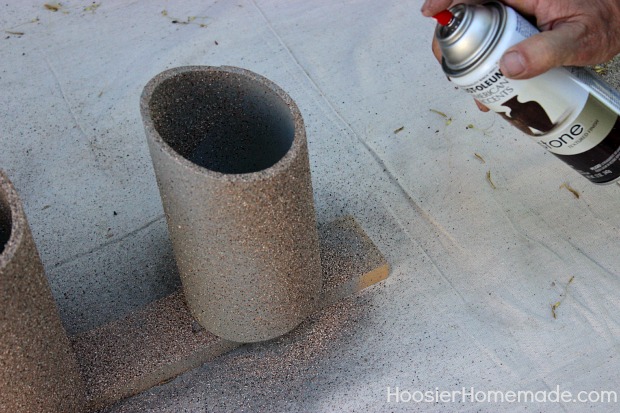 Then sand the cut edges with sand paper, and give them a good coat of Primer. After the primer is dry, then apply the Rust-Oleum American Accents Stone Textured Finish. After the pipes have dried 24 hours apply a clear matte top coat to protest the finish from moisture.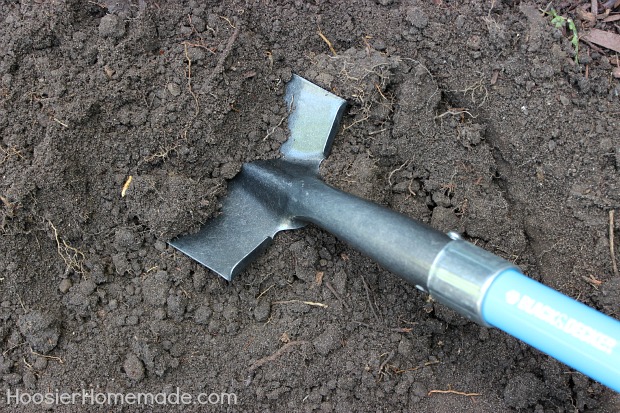 Now it's time to prepare the area you are going to plant them. Loosen the soil and remove the soil from an area large enough to accommodate the pipes to a depth of 4 inches.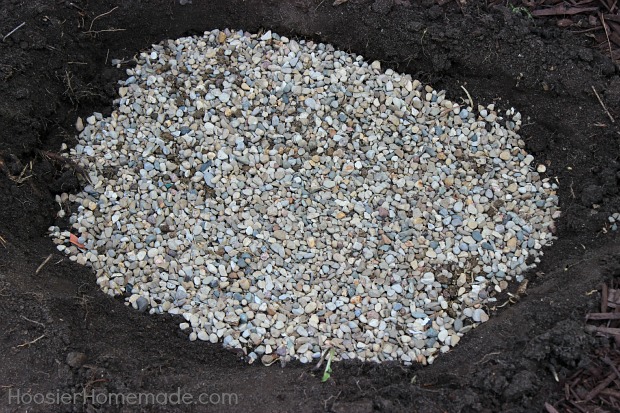 Next lay some pea gravel in the hole about 2 inches thick.
After the pipes have completely dried, set them into the pea gravel about 1 inch deep.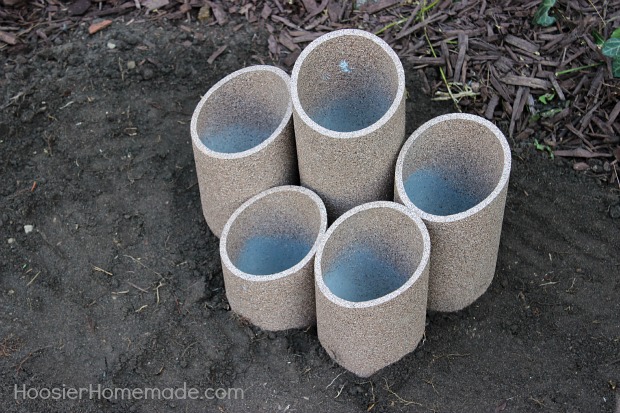 And then cover the pea gravel with soil.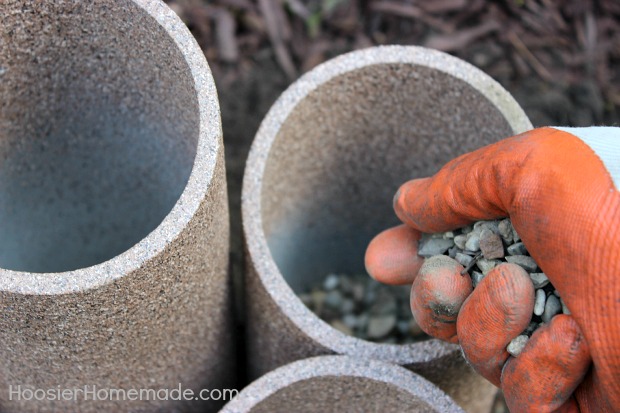 Add some pea gravel to each pipe for drainage. Put enough in each pipe to come to about 6 inches from the top.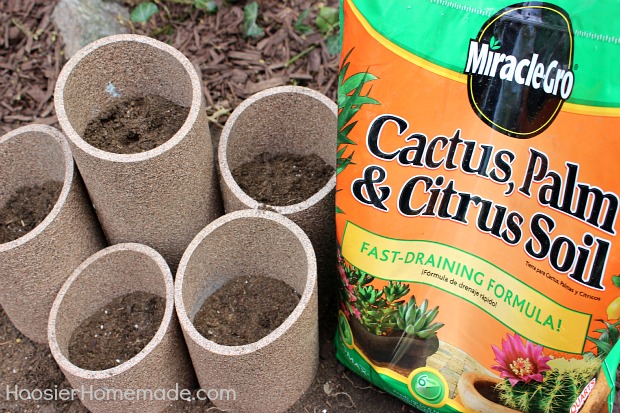 Then fill with Miracle-Gro Cactus, Palm and Citrus Soil. This soil has spagnum moss and vermiculite for exceptional drainage.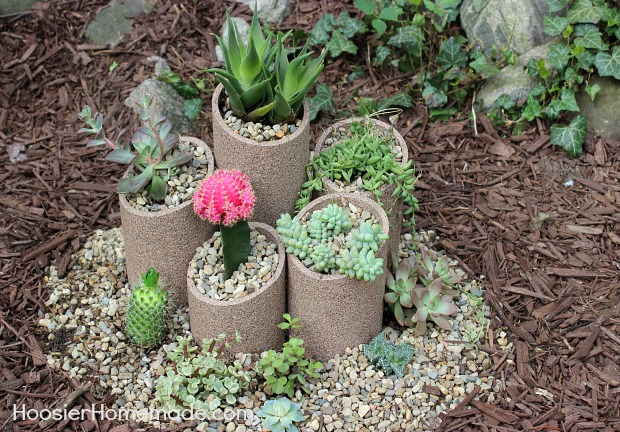 Then it's time to plant the Succulents. You can see exactly how I planted them on the video, just be sure to water them in well to get the soil to settle in around the roots. And then finish by dressing the top of the soil with a layer of pea gravel.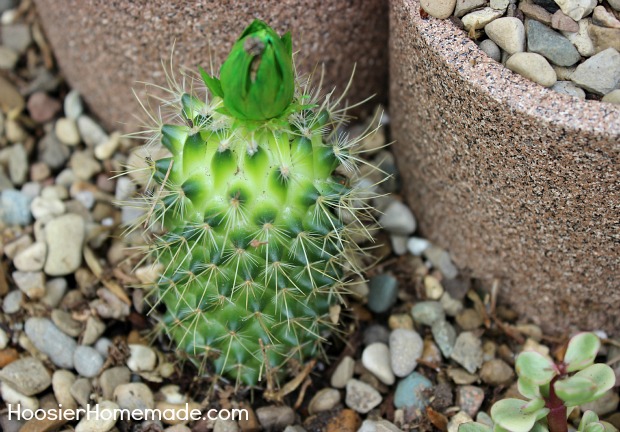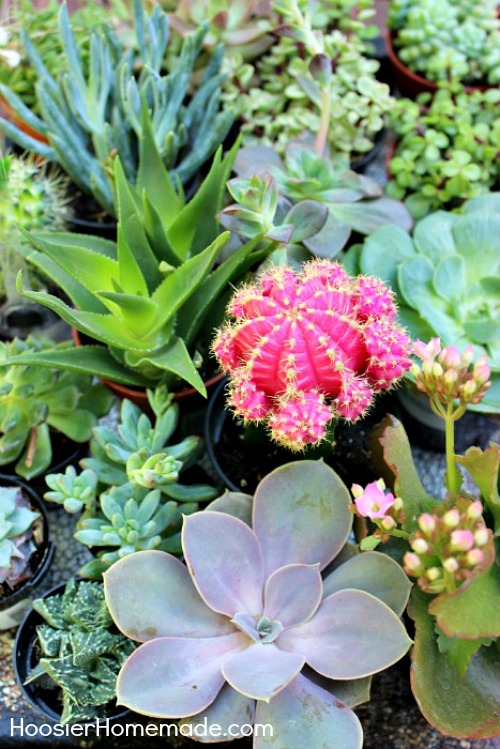 Succulent plants come in a wide range of colors and textures. We found all of these at The Home Depot. You can get gardening and join other real life green thumbs and those that aspire to have a green thumb at The Home Depot Garden Club.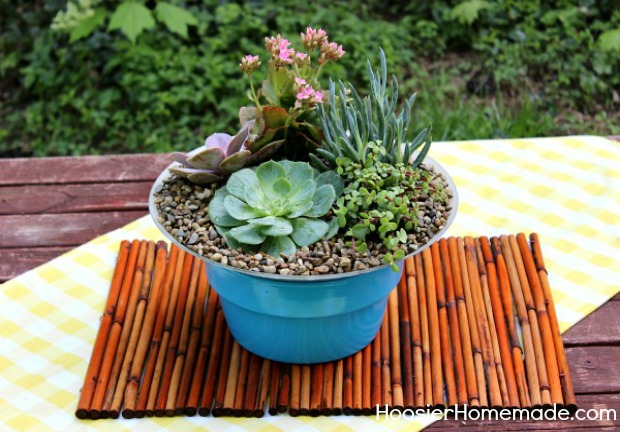 We created this Indoor Succulent Garden for The Apron Blog. I love using unusual containers and Succulents are perfect plants to use because they don't require a lot of soil.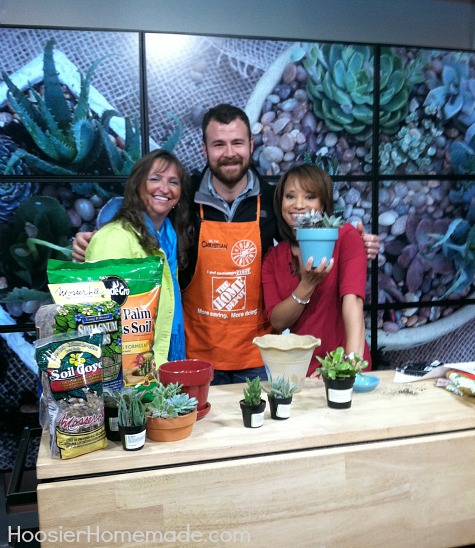 I've had a pretty exciting week! On Monday, I was on the Chicago Fox News in the morning, check out the this very nervous lady…
Chicago News and Weather | FOX 32 News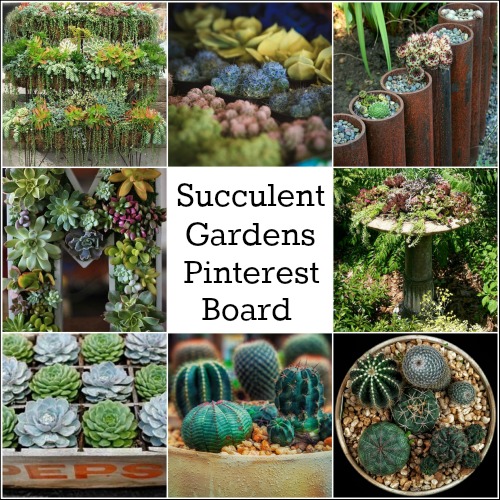 More and more women are taking on do-it-yourself project these days. Join in on the fun with participants and The Home Depot associates the the DIH Workshops Inspired by Pinterest.
I will be at The Home Depot store in Lincoln Park, Illinois tonight for the DIH Workshop at 6:30, won't you join me?
Disclaimer: The Home Depot partnered with bloggers such as me for their Twitter Party and DIH Workshop program. As part of this program, I received compensation for my time. They did not tell me what to purchase or what to say about any product mentioned in these posts. The Home Depot believes that consumers and bloggers are free to form their own opinions and share them in their own words. The Home Depot's policies align with WOMMA Ethics Code, FTC guidelines and social media engagement recommendations.


Related Stories
How zesty is your kitchen? With Spring here and Summer on it's way, the last thing we want to do is spend a ton of time in the kitchen. But we also want to serve flavorful meals to our family.
One of our favorite light dinners is Deli Style Pasta Salad made with Kraft Zesty Italian Anything Dressing! So when I was asked to share a recipe or two with you featuring Kraft Zesty Italian, I couldn't resist!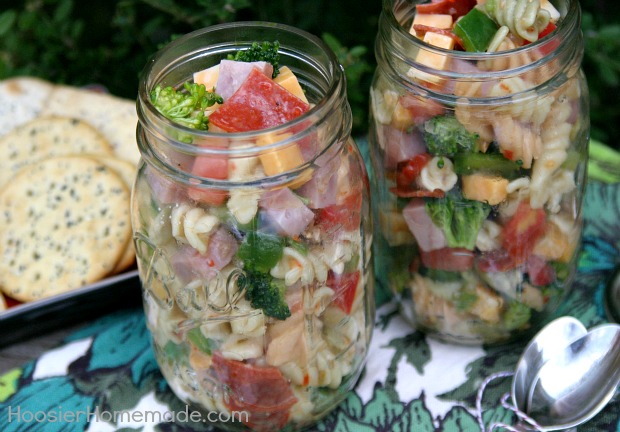 Kraft and the Get Zesty Guy are steaming up the kitchen with fun and flavorful ways to dine at home, by adding a little zest to your everyday meals with its Zesty Italian Anything Dressing.
You can now get cheeky in the kitchen, with your friends and family by sending a personalized ZestyGram to add a little zest to everyday moments and special occasions.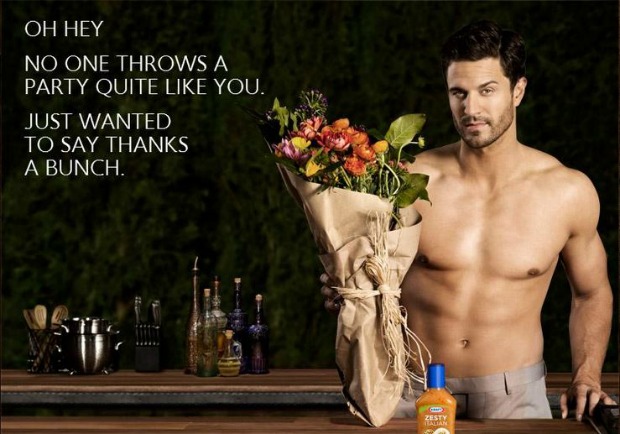 The Zesty Guy is looking to zest up a spring recipe with Kraft Zesty Italian Anything Dressing. Perhaps you would like to try the Zesty Italian Chicken Salad, a simple, yet playful dish that will surprise even the biggest mainstream foodie. Or maybe the Primavera Pasta Toss with a little added zest to fettuccine and veggies Zesty Italian Dressing turns the most basic meal into a steamy, palette-able adventure.
For more Zesty Guy-approved visit Kraft recipes, follow them on Facebook or follow Zesty Guy on Twitter
GIVEAWAY GUIDELINES: PLEASE read the Official Guidelines 
Entries only accepted on this page. Facebook, Twitter or email entries do not count. Open to US Residents only.
One lucky winner will receive a bottle of a zesty Italian perfume, such as Versace.

Please note that if you are enjoying this post via email subscription or in a reader, you will need to visit the blog to enter
Disclaimer: : I am part of the Mom It Forward blogger network. Mom It Forward and Kraft partnered in support of this campaign. Kraft compensated me for participation in this campaign. However, all thoughts and opinions are my own.


Related Stories
Growing up in Northwest Indiana, our Summers were hot and humid. Life was a bit slower then, 40 years ago, but we enjoyed the weather, even though it was hot. Some of my fondest memories are gathering with family and friends to share potluck desserts. The food was plentiful and the company was always great!
Our lives now are quite a bit busier with children, their activities and work, but it's never too busy for a fun dessert like these Neapolitan Cake Push Pops.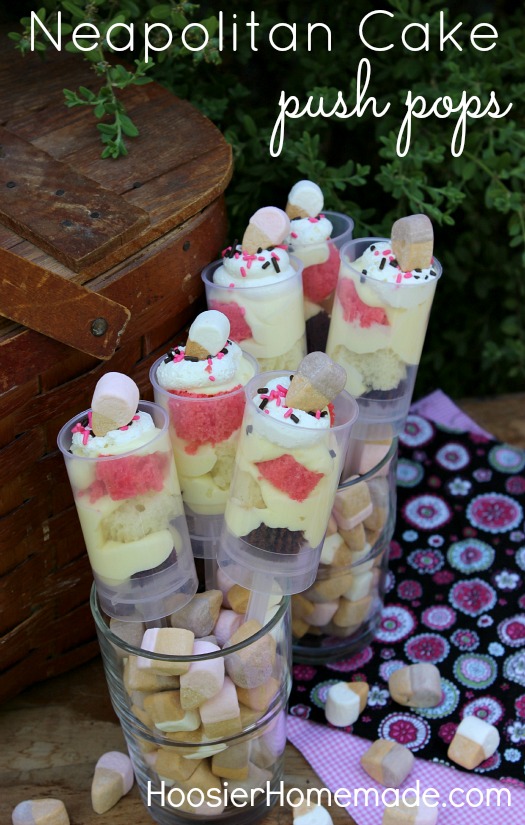 Neapolitan, a combination of chocolate, vanilla and strawberry is one my favorites. When baked in a cake and paired with JELL-O pudding and COOL WHIP whipped topping these treats are out of this world!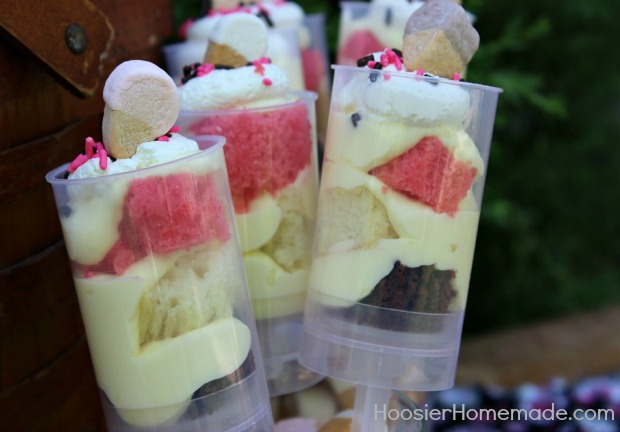 Let's get baking…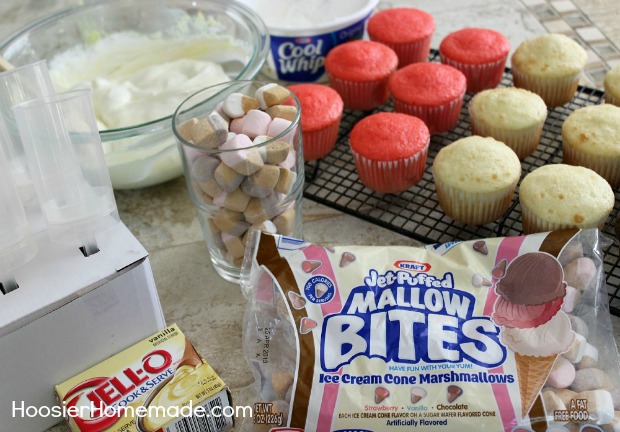 When I spotted the Jet-Puffed Mallow Bites that are shaped like ice cream cones with chocolate, vanilla and strawberry, I thought they would be perfect for a fun cool dessert or they even make great potluck desserts!
I also decided to cut down on time in kitchen, and bake the cupcakes instead of a cake.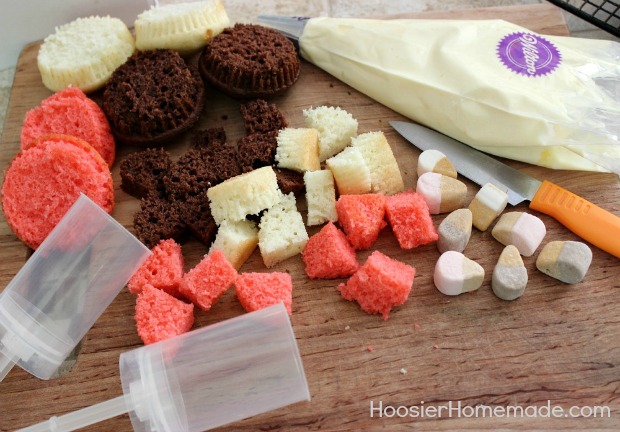 To assemble the Cake Push Pops, first you will need to bake your cupcakes or cake. I used 1 chocolate cake mix and 1 vanilla cake mix. After baking the chocolate cupcakes, mix the vanilla cake mix according to the directions on the box and divide in half, flavor one half of the batter with a small box of Strawberry JELL-O.
If you are making a lot of these treats, you can certainly use a Strawberry Cake Mix, but by using the vanilla divided it also cuts down on time and cost.
While the cupcakes are baking, mix the pudding according to the directions on the box and place in the refrigerator to set. After the cupcakes have cooled and the pudding is set it's time to assemble the push pops. You can find the push pop containers most anywhere Wilton products are sold, but if you can't find them, a small clear jar or glass works fine too.
Now, mix the pudding and the COOL WHIP until smooth and spoon into a bag, you can use either a decorator bag or resealable bag.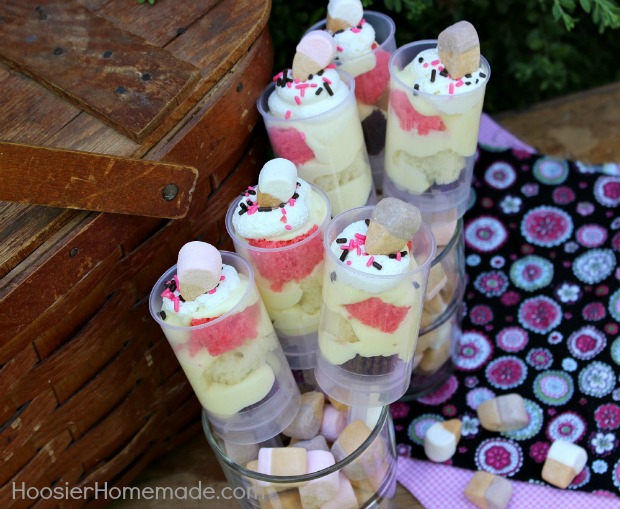 And then the fun part, start layering, first cut the chocolate cupcakes into squares and add a couple pieces to the push pop container, pipe in a small amount of the pudding mixture. Continue layering with the vanilla and then strawberry cake, adding pudding in between the layers.
Top with COOL WHIP, and then add a few chocolate and pink sprinkles.  Add a Jet-Puffed Mallow Bite in the Ice Cream Cone shape.
Serve these Neapolitan Cake Push Pops at your next party, take them to a potluck or enjoy a fun weeknight treat with the kids!
Neapolitan Cake Push Pops
Fun Treat that is super easy to make but looks like you spent hours. Recipe from HoosierHomemade.com
Ingredients
1 chocolate cake mix plus ingredients according to package
1 vanilla cake mix plus ingredients according to package
1 small box of JELL-O vanilla pudding
1 small box of Strawberry JELL-O
1 (8 oz) tub of COOL WHIP whipped topping, thawed
Chocolate and Pink Sprinkles, optional
Jet-Puffed Mallow Bites in Ice Cream Cone shapes, optional
Push Pop Containers or clear glass jar
Instructions
Bake chocolate cupcakes according to directions on box and let cool
Mix vanilla cake mix and divide in half
Add Strawberry JELL-O to half of the vanilla batter
Bake vanilla and strawberry cupcakes, let cool
Meanwhile, combine vanilla pudding and milk and place in refrigerator to set
After the cupcakes are completely cool, remove pudding from refrigerator and fold in about 3/4 of the tub of COOL WHIP whipped topping until smooth. Place in resealable bag or decorator bag
To assemble the push pops, cut cupcakes into small squares and layer beginning with chocolate, adding a layer of the pudding mixture and repeating with the vanilla and strawberry cake, adding pudding between each layer.
Top with remaining COOL WHIP whipped topping, sprinkles and Ice Cream Cone shaped marshmallow
Notes
You can also use glass jars if you don't have push pops containers. Assemble the day you are serving. Store in refrigerator until time to serve.
http://hoosierhomemade.com/neapolitan-cake-push-pops/
For more recipes visit KraftRecipes.com
Disclaimer: I have partnered with Kraft Foods as part of the Kraft Tastemakers Program. Compensation was provided by Kraft. The opinions expressed herein are those of the author and are not indicative of the opinions of Kraft.


Related Stories
Happy Cupcake Tuesday! I'm so excited you are here! Looking for a cupcake recipe? Be sure to check out the Cupcake Heaven page, there are over 200 cupcake recipes and decorating ideas.
Welcome back to Cupcake Boot Camp! Wow, it's Week 5 already! We have covered the basics of baking cupcakes, how to add filling to cupcakes, how to make Candy Clay, How to Decorate Cupcakes with Candy and today with we chatting about How to Frost Cupcakes.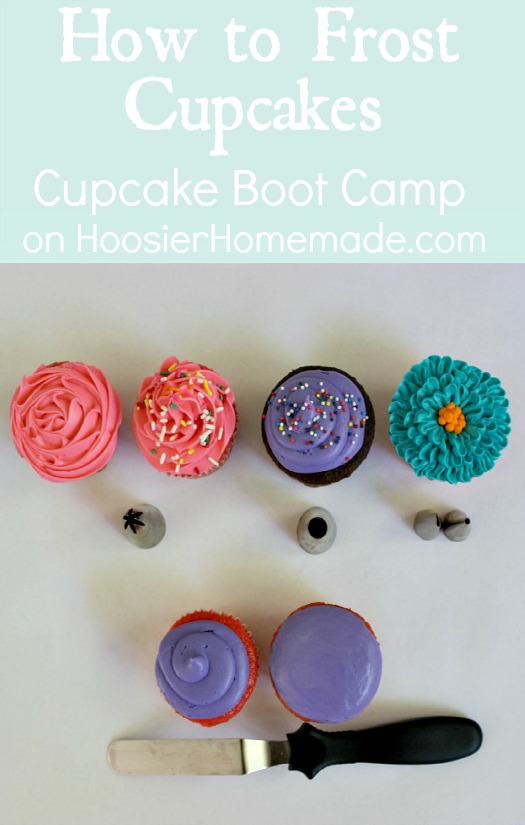 There are endless ways to frost cupcakes. My #1 piece of advice is that it's important to have the right tools. They don't cost a lot of money, and they can certainly save you time and aggravation while you are decorating.
My Top Must-Have Tools & Tips
Disposable decorating bags
Wilton Decorator Icing – if you are serving cupcakes for a special event; wedding, shower etc. this frosting will give your cupcakes the professional look
Coupler
Tip #1M – for swirls and roses
Tip #2A – for regular piping
Tip #102 – for flower petals
Offset Spatula
Tools that are nice to have
Let me show you How to Frost Cupcakes using 2 different methods…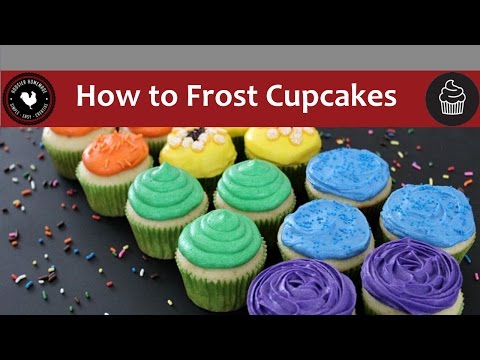 In case you are having trouble seeing the video, you can view it on You Tube as well.
Here are some of the techniques that I have shared in the past for frosting a cupcake…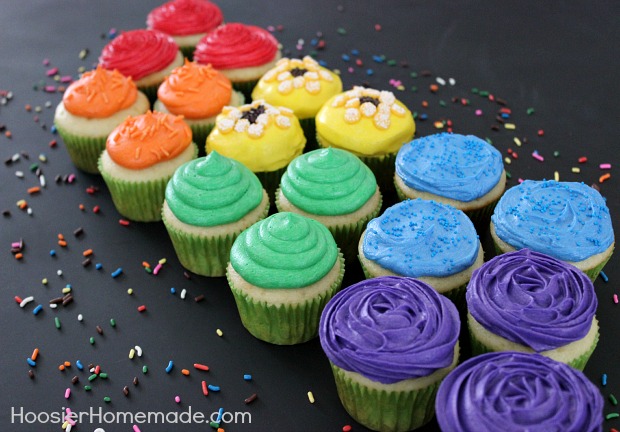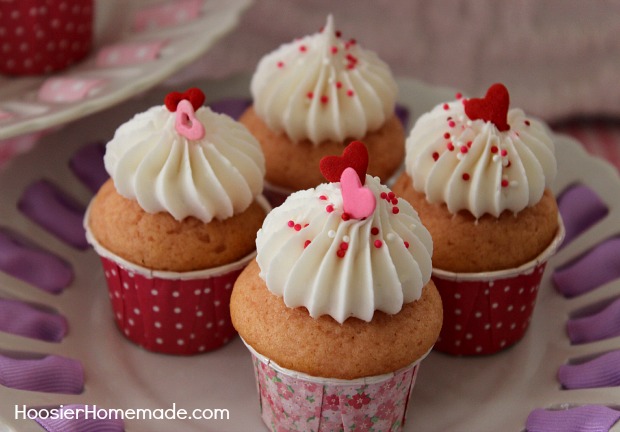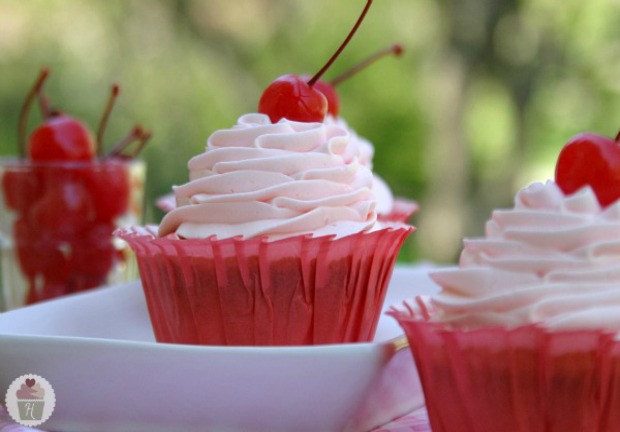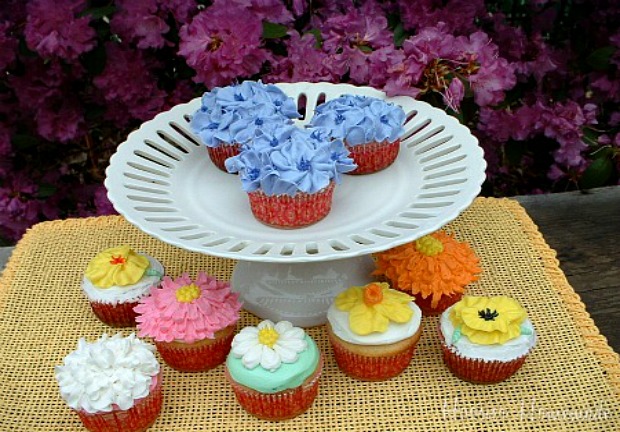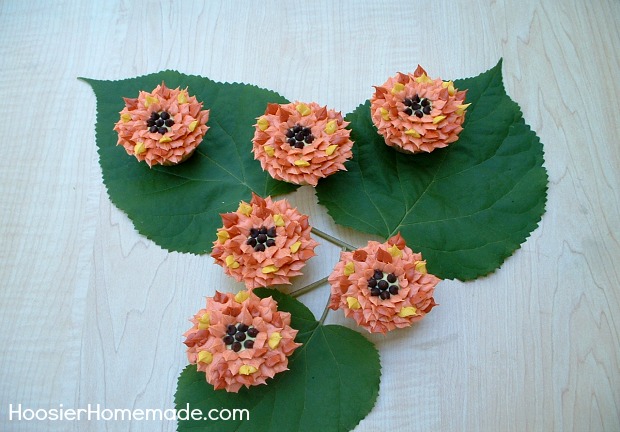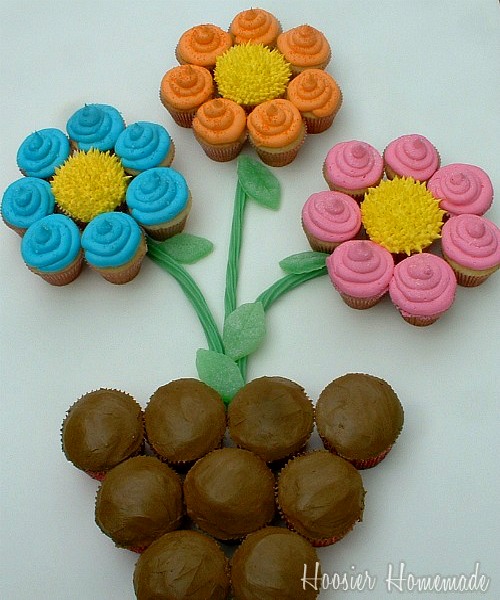 During Cupcake Book Camp, we will be covering tools, techniques, how to frost cupcakes, candy clay, decorating with candy, filling cupcakes and more! We will also be wrapping up Cupcake Boot Camp with a fabulous giveaway from Wilton worth over $200, Duncan Hines mixes and frostings, candy from Temptation Candy and Cupcakes, Cookies and Pies. oh My! Book.
Each of these weeks has a video showing you details, if you are an email subscriber, you may have missed the video, so please pop on over to the blog and check them out!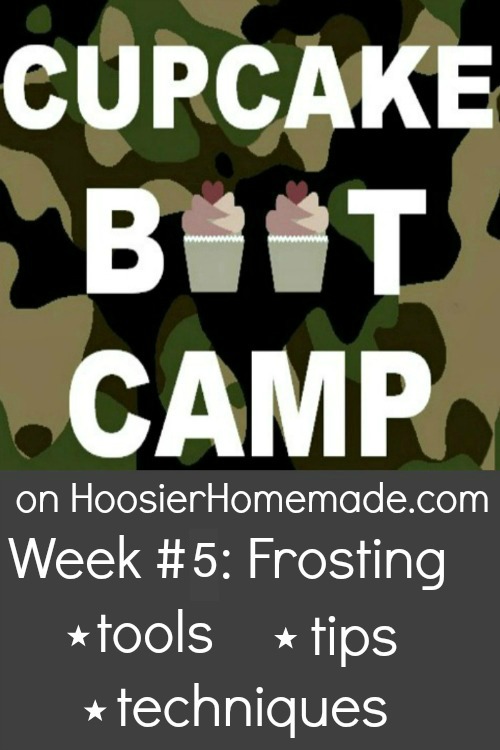 Disclosure: I was sent Wilton products  for my review. It did not by any means sway my opinion. I love Wilton products and use them every day. There are affiliate links in the post.


Related Stories
More Recent Articles