---
A few months ago I came up with the bright idea of switching rooms. Our Dining Room had become a spot that was being used for work, and our Living Room had never really worked out very well. Last week I revealed our new Studio, which used to be the Living Room. Today I'm sharing our Dining Room and some Decorating Ideas for your Home.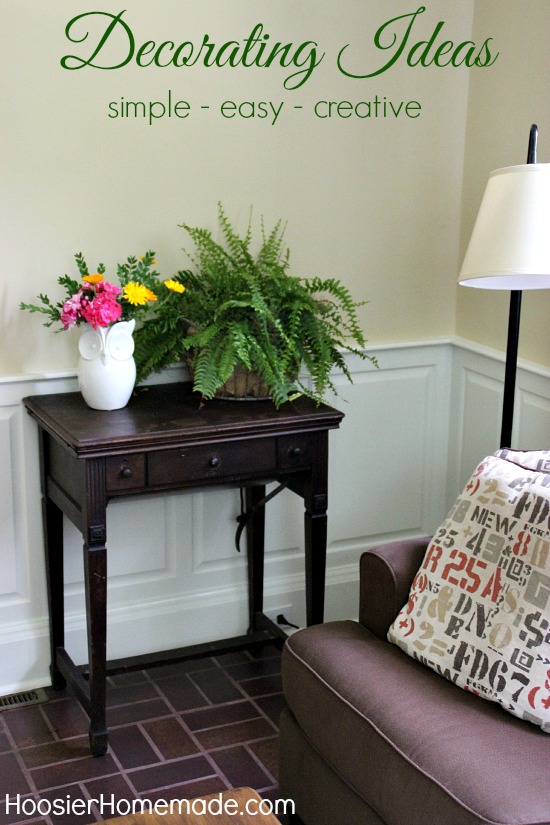 Sometimes you just have to think outside the box when it comes to your home and creating a space that's comfortable. I'm thrilled with how the rooms turned out, but first, let me explain why I first decided to switch the rooms…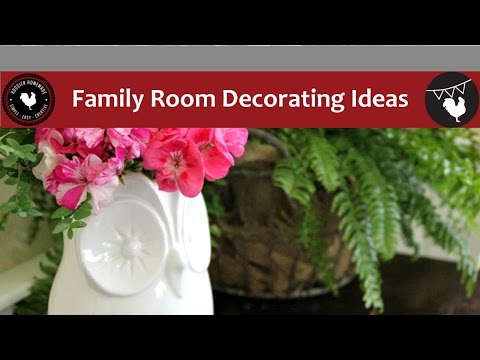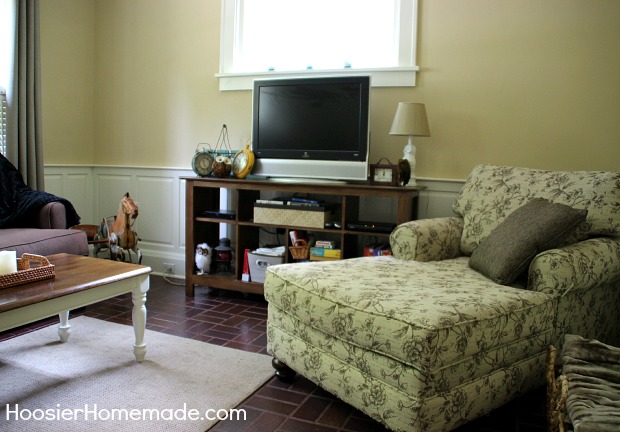 Creating the new Family Room took a little measuring and planning, but it wasn't difficult. Let me show you where we began…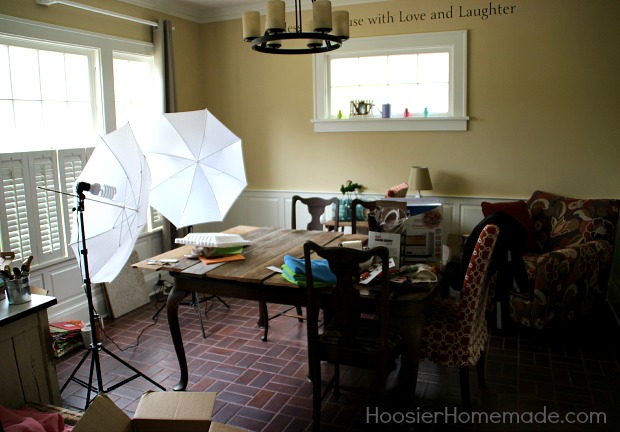 Like I said in the video, the Dining Room had become a work spot, there were boards that we shot photos on, lights, new products to try, napkins, props and the list goes on. We weren't able to use the Dining Room to eat in most of the time, and because our boys are older, they are gone a lot, so turning this space into a Family Room made sense.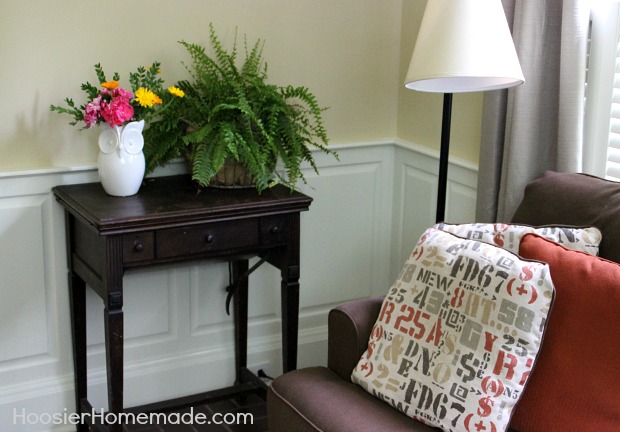 The Vintage Sewing Machine makes a perfect spot for decorating. And bringing the freshness from the plant and flowers into the room is easy and inexpensive.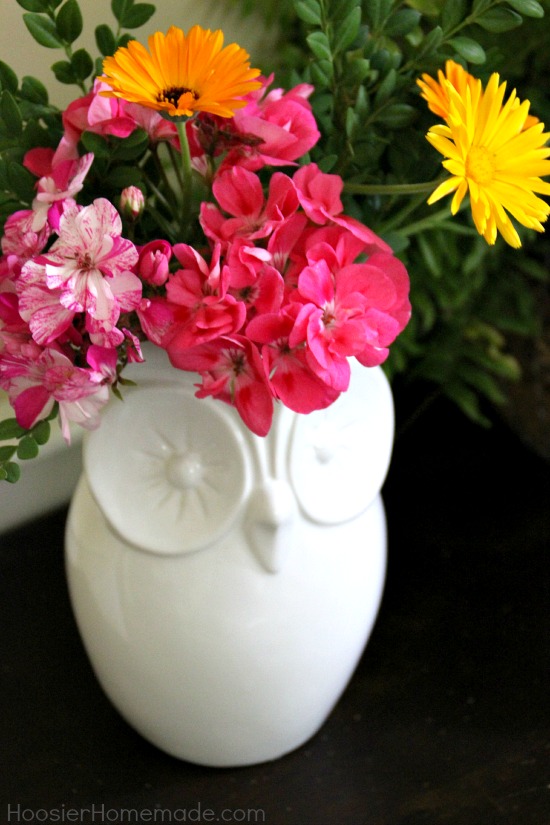 We found the Owl Vase at Walmart in the floral department, and added flowers from our yard.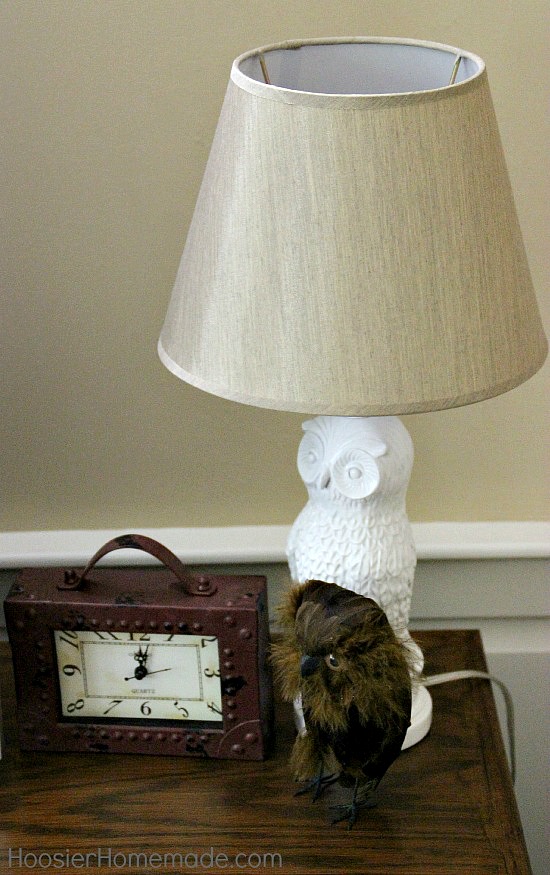 The Owl Lamp from Better Homes & Gardens is a favorite of mine.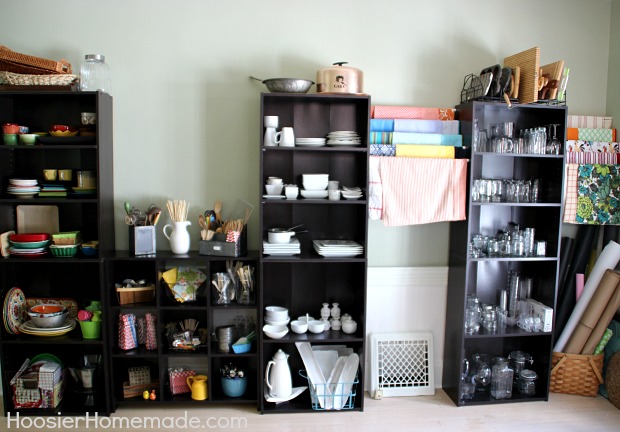 In case you missed the Studio, here's a sneak peak. Take a look at what we did.

Owl Vase in the Floral Department at Walmart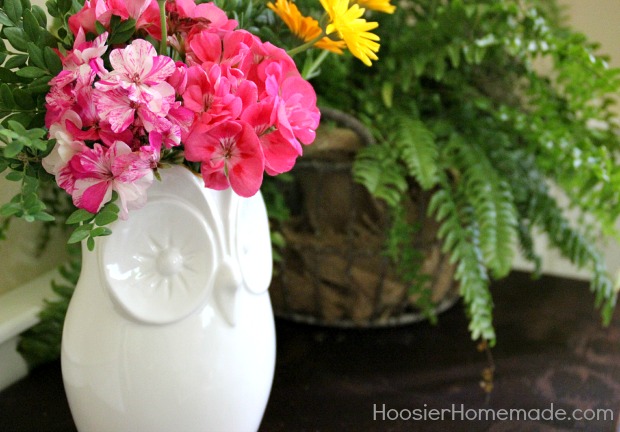 Related Stories
When it comes to electronics, you always want what's new and shiny. That's why I was excited to hear that Walmart is "rebooting" their electronics department with Project Reboot. With this project, Walmart aims to make shopping for electronics as easy as possible.
Among the many changes to the department they've added over a thousand new products. That's crazy! They've done some reevaluating with the old ones as well to make sure they have the latest tech from brands like Apple, Samsung, Beats, GoPro, Microsoft, Fitbit, Ultimate Ears, etc. The department may have added your favorite brand.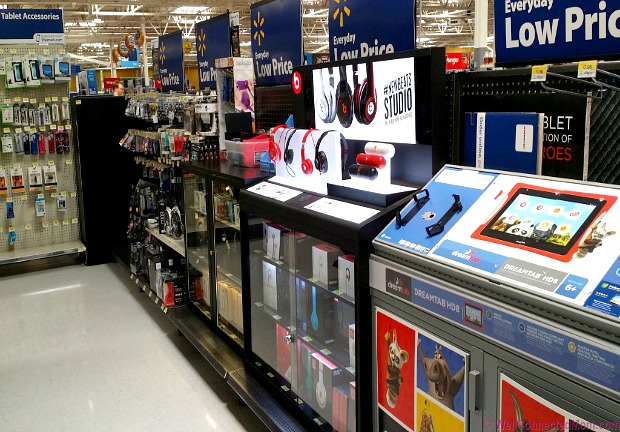 It also looks like Walmart is designing with the customer in mind. They're changing the layout so that it's easier to find items that go together by putting them closer to each other. I'm a big fan of the idea of not having to stumble around aimlessly looking for the right wire or accessory.
Do you like to test out products before you buy them? Walmart has that covered as well. They're adding new interactive displays for laptops, tablets, headphones, videogames, and  Bluetooth speakers. Along with these displays, they're also adding more televisions to the department. No more asking to see one from the back room!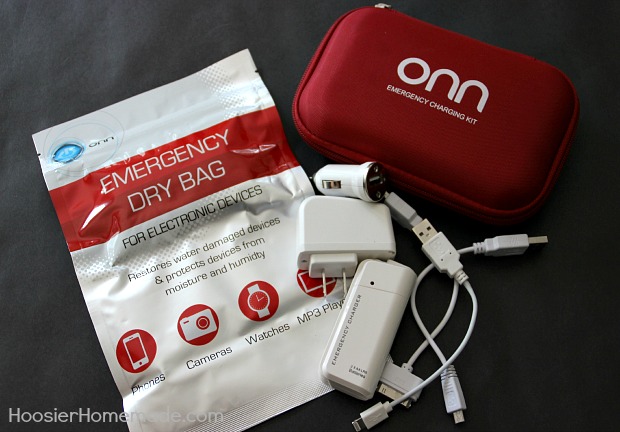 One of the new items that I picked up is a Cell Phone Emergency Charging Kit. We keep it in our Survival Kit in the car for that unexpected time that the chargers are all dead, which happens more than I care to admit. It is compatible with most smartphones, comes with a carrying case, battery pack, AC charger, microUSB cable, lightning cable, 30-pin USB cable and moisture dry bag.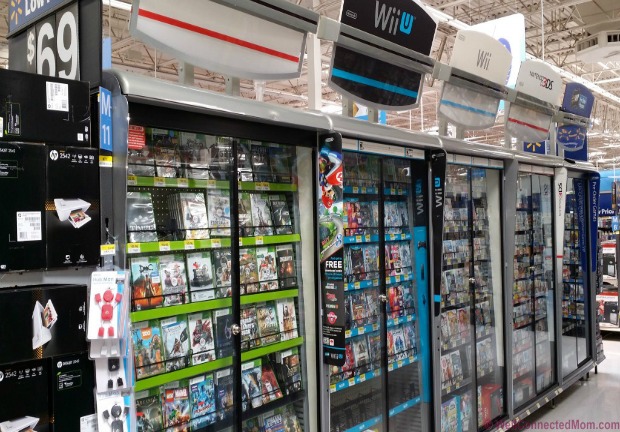 With all of these changes, the newly rebooted electronics department is looking better than ever. It seems to me that Project Reboot is just what the department needed. Before the reboot it was difficult to find certain items without having to ask an employee for help. It's good to know that I won't be lost every time I go into that department. The expanded stock is a welcome change as well. Before it used to be that you traded variety of stock for the convenience of being able to shop for non-tech items as well. Most stores should be rebooted already, if not then very soon. Check it out for yourself!
Photos of Walmart Store from Well Connected Mom



Related Stories
There's nothing quite like the flavors of Summertime – lemon, orange, lime. But during the heat of the Summer, no one wants to heat up the kitchen to make dessert. These Key Lime Cheesecake Trifles go together in minutes, are no bake, and have a delicious lime flavor. What better way to celebrate National Cheesecake Day?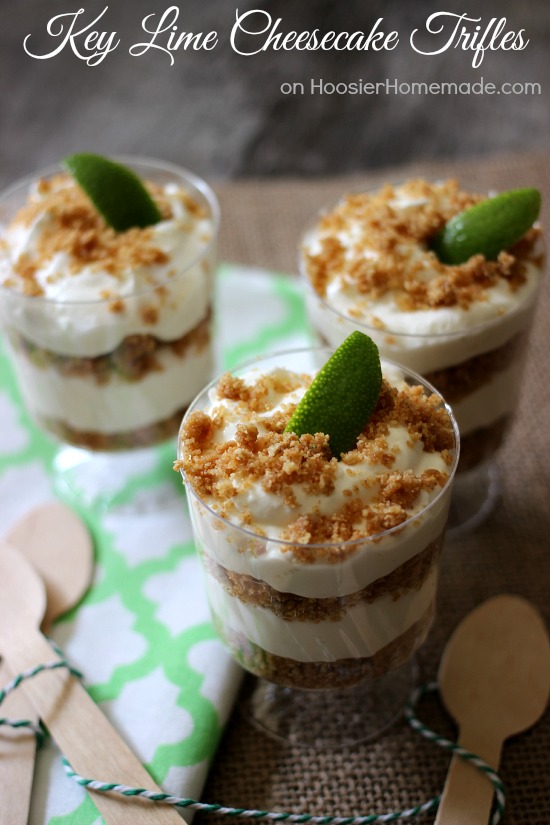 Serving an impressive looking dessert that takes minutes to make is exactly what I love. And when it comes to serving guests or creating a delicious dessert for my family, I love to serve in individual containers.
This recipe for Key Lime Cheesecake Trifles has very simple ingredients, starting with a similar recipe that I have shared several times before, Cotton Candy No Bake Cheesecakes, Lemon Berry Cheesecakes, Cheesecake Trifles, Caramel Pecan Cheesecake Trifles, and Cheesecake Trifles: Dessert in a Jar. As you can see, with just one recipe, you can make several different variations.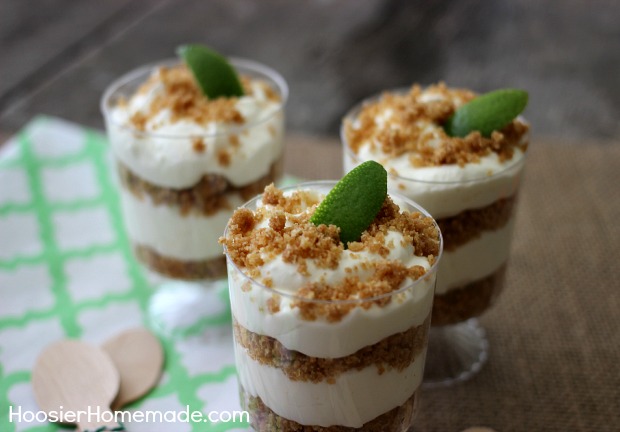 As I've mentioned, Trifle Desserts are so easy yet impressive. They can be served in a large clear glass bowl, or small individual servings. These footed containers are plastic and the perfect size for these luscious Key Lime Cheesecake Trifles.
After whipping together the Cream Cheese, Cool Whip Whipped Topping, Sugar and Lime Juice, it gets layered with a Graham Cracker and Butter mixture. A couple of layers in the containers, and a small piece of lime for garnish.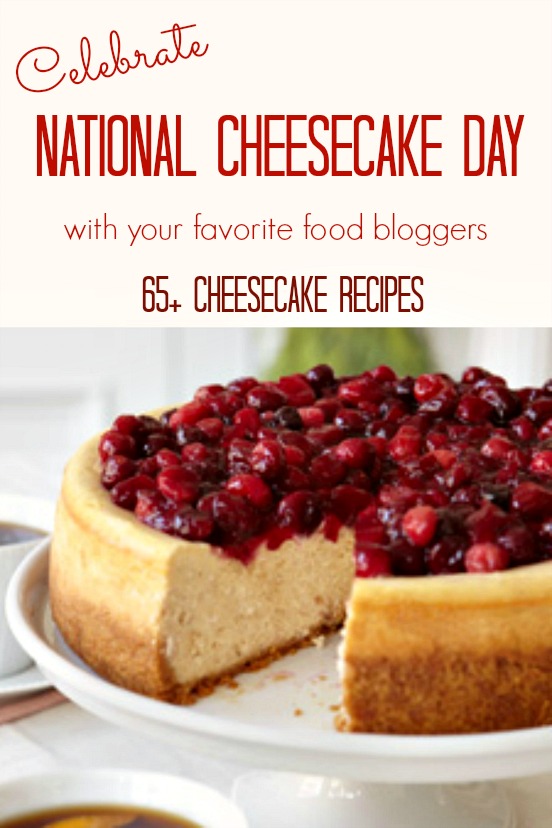 To celebrate National Cheesecake Day, I'm joined by fellow food bloggers to share with you lots of Cheesecake Recipes…
Baked Cheesecakes:
No Bake Cheesecakes:
Cheesecake Beverages:
Cheesecake Cookies and Bars:
Cheesecake Desserts and Treats:
Frozen Cheesecakes and Treats:
Key Lime Cheesecake Trifles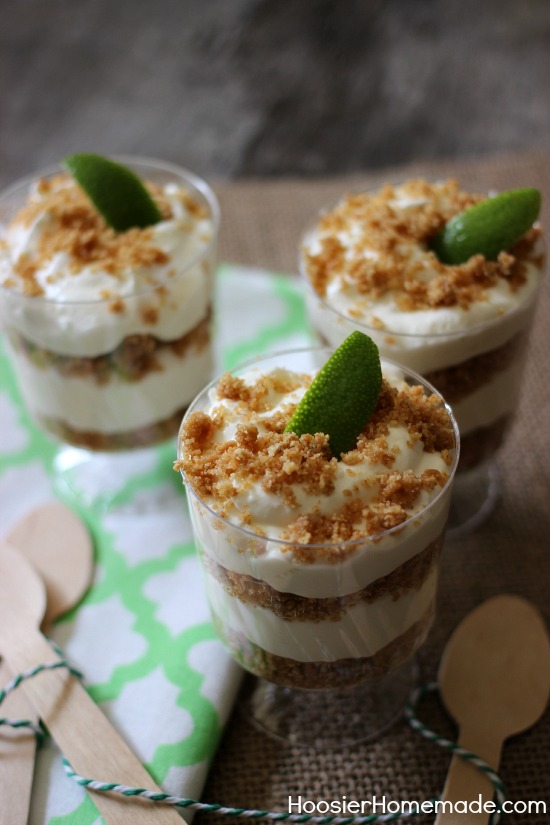 Easy, no bake dessert with a hint of lime. Recipe on HoosierHomemade.com
Ingredients
1 package (8 oz) PHILADELPHIA Cream Cheese, softened
1/3 cup sugar
1 tub (8 oz) COOL WHIP Whipped Topping, thawed
2-3 tablespoons Key Lime Juice, fresh is best
1 sleeve (9 crackers) of graham crackers, crushed (about 1 1/4 cups)
1/4 cup butter, melted
Instructions
Combine Cream Cheese, Lime Juice and Sugar in a large bowl until smooth, fold in COOL WHIP Whipped Topping
Crush graham crackers. Melt butter and stir into graham cracker crumbs until combined.
Add a heaping teaspoon of graham cracker crumbs to the bottom of container, pat down with Tart Shaper or back of spoon
Add Cheesecake mixture to a resealable bag and squeeze about 2 tablespoons into the container.
Repeat layers of graham cracker mixture and cheesecake. Top with a sprinkle of graham cracker mixture.
Place in refrigerator at least 3 hours to chill
Notes
Servings will depend on how large your container is. Any size will work.
http://hoosierhomemade.com/key-lime-cheesecake-trifles/


Related Stories
The beginning of the School year is right around the corner. So why not start the year off right and take the Teacher a delicious Treat, add a fun Printable Tag to make the gift even more special.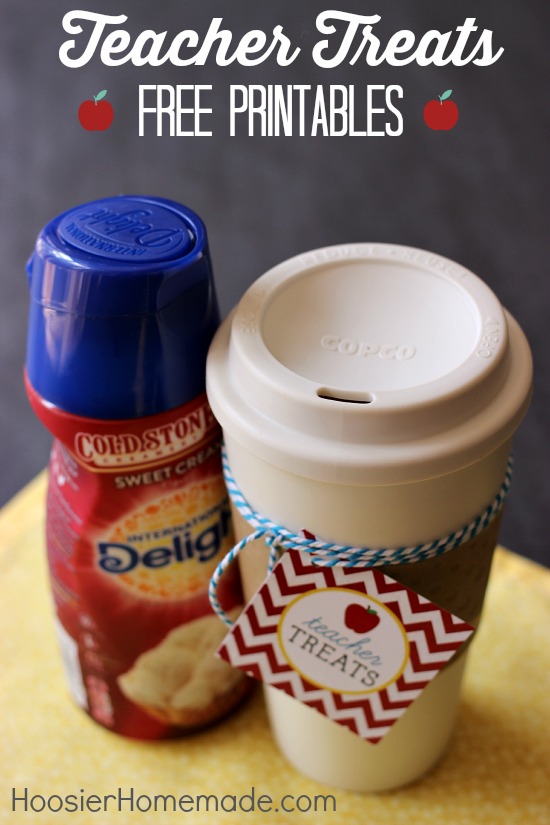 When my boys were younger, I often took their Teacher a gift. Whether it was the first day of School, during Teacher Appreciation Week or even the last day of School, it always brought a smile to their face. It was never anything really big or expensive, it's just the thought that counts.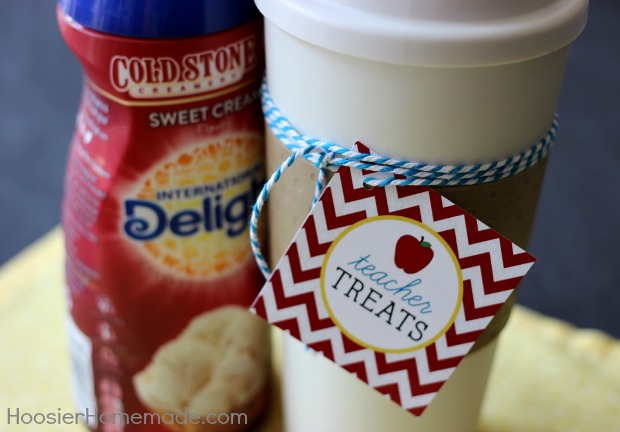 You can create this fun Teacher Gift in minutes. The Travel Mugs come in a large variety of colors, pair it with an International Delight Coffee Creamer, then tie a gift tag around the mug, and you have the perfect easy Teacher Gift.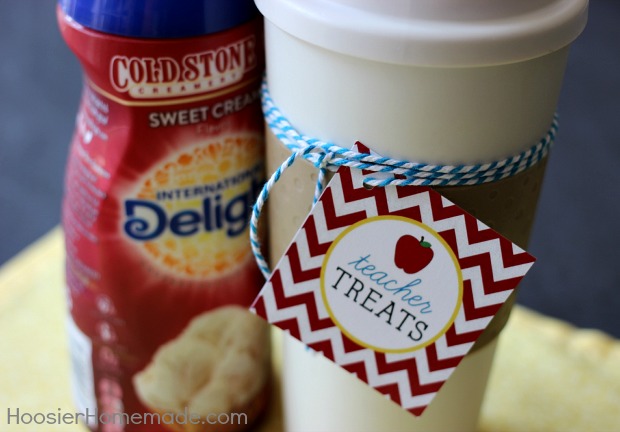 To tie the tag on I used Baker's Twine and punched a hole in the Gift Tag, it doesn't get any easier than that.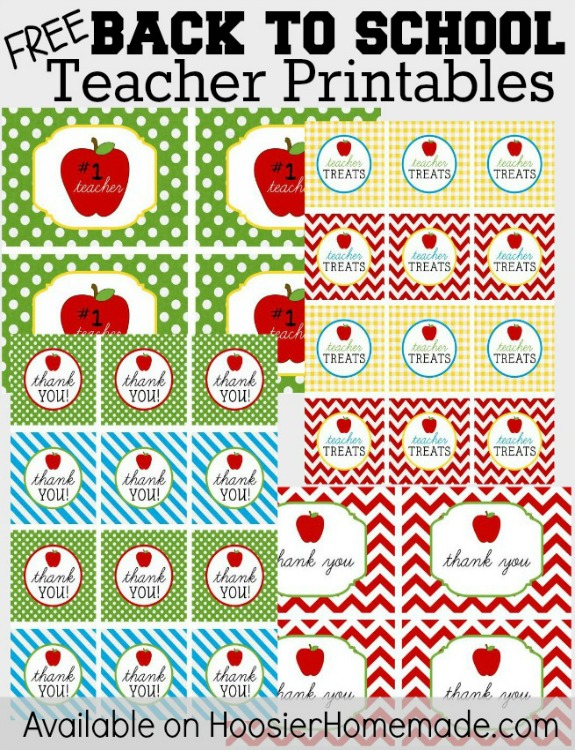 I love using International Delight in a variety of recipes. Check out my favorites…
This is a sponsored conversation written by me on behalf of International Delight. The opinions and text are all mine.


Related Stories
It's that time of year, time to invite your friends and family over to celebrate the gorgeous weather. Today we are keeping it simple, easy and creative, we are adding an easy centerpiece and a creative No Sew Burlap Placemat with our Outdoor Entertaining tips.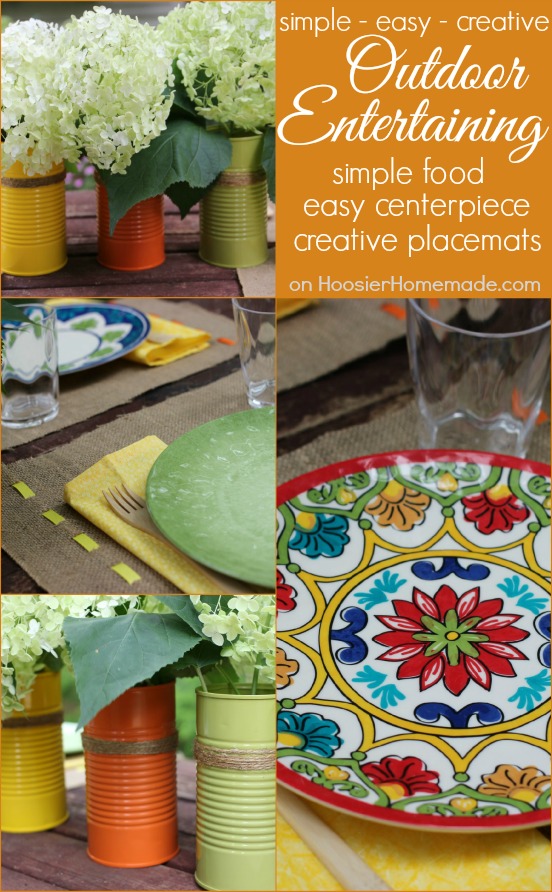 I've learned the hard way over the years that entertaining doesn't have to be stressful. Keeping it simple is key to you and your guests enjoying their time at your home. Many years ago, I would work for days preparing the house, making a grocery list, cooking and baking, decorating and more – just to be totally worn out by the time the party day arrived.
Now don't get me wrong, I love still love to do all of those things, but I have learned to scale it back and keep it simple. Whether it's letting others bring food to share for a potluck, an easy centerpiece or even a fun table setting on No Sew Burlap Placemats, it's always great to host a get together.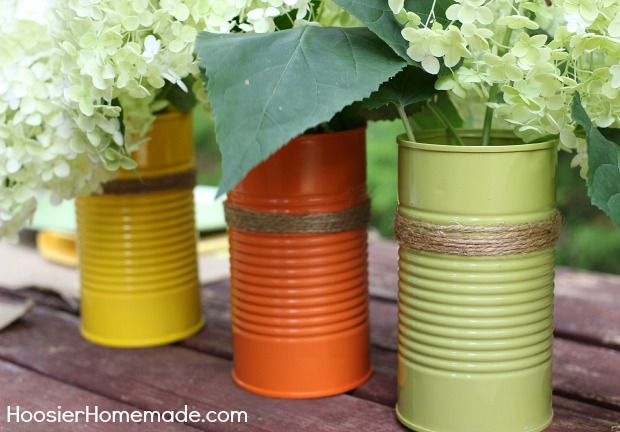 For the centerpiece, we used baked beans cans, (any can will work) washed them out, and used Krylon ColorMaster Spray Paint on them.  Doug added 2-3 coats, letting them dry about 10 minutes in between coats, then they were ready to handle in a couple hours.
After the paint has dried, wrap twine around, securing with a dab of hot glue. Fill with water and add your favorite flowers. I used Hydrangeas from our yard.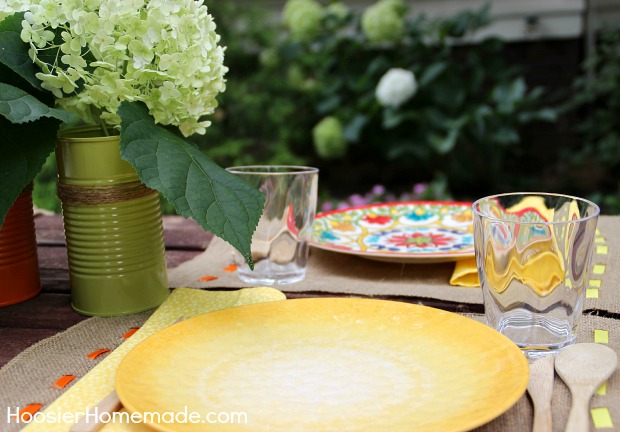 We set the table with plates from Better Homes and Gardens line at Walmart. Although the dishes look like they are ceramic, they are melamine, making them light weight, easy to handle and care for, and perfect for an Outdoor Party.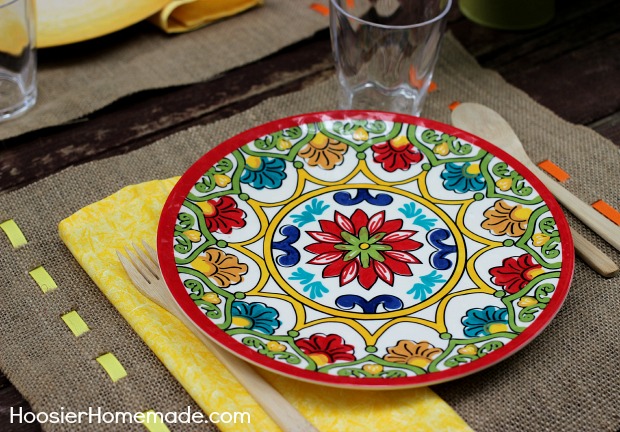 Under the table setting we made No Sew Burlap Placemats with coordinating ribbon colors to match the plates.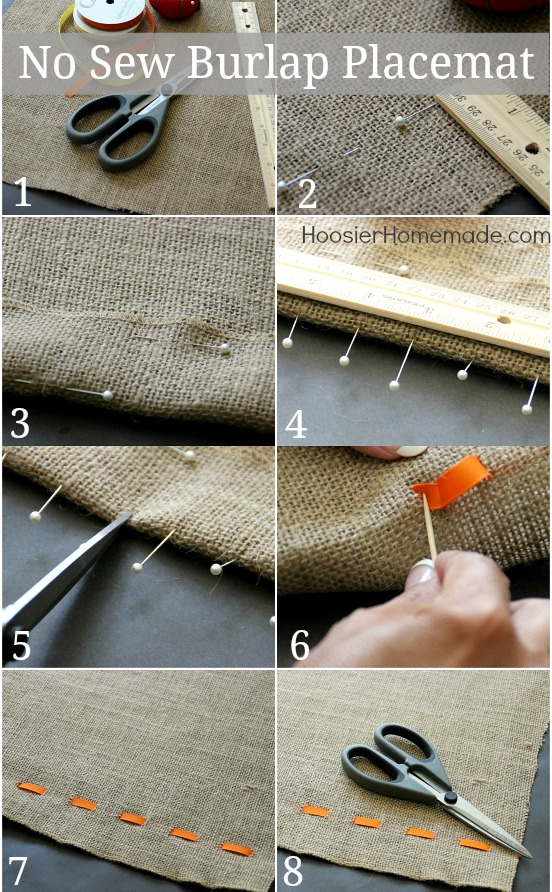 How to Make No Sew Burlap Placemats
Gather your supplies – Burlap; we used a table runner and cut pieces 15 1/2 inches wide, 3/8 inch Ribbon; we found some in the craft department at Walmart for under $2, Scissors, Ruler and Straight Pins; found in the craft department near the sewing supplies.
After your placemat is cut, measure 2 inches along the side and mark with a pin
Then fold the edge up along the pins, and secure with more pins
Mark the edge of the placemat every inch with a pin
Snip about 1/4 inch at every pin
Remove the pins and begin adding the ribbon through the openings. I used a toothpick to help.
Weave the ribbon back and forth through all the openings
Then trim the ribbon even with the placemat. Use a bit of glue to secure the ribbon if necessary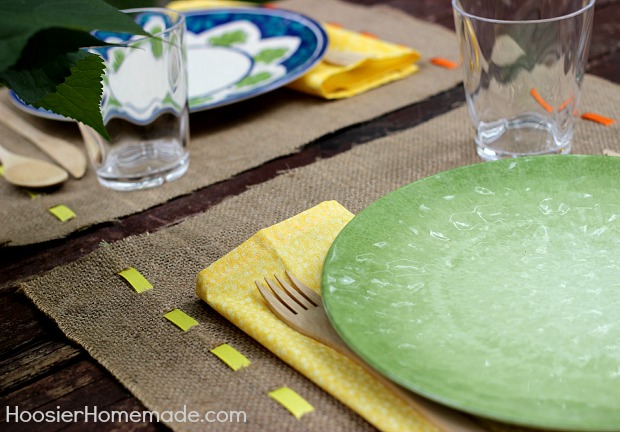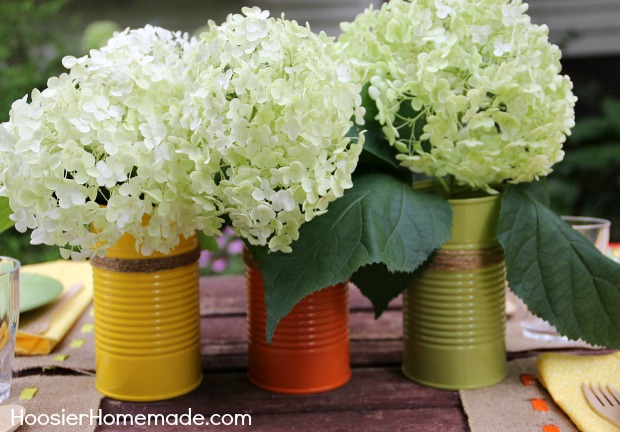 See how we created this Simple – Easy – Creative Outdoor Space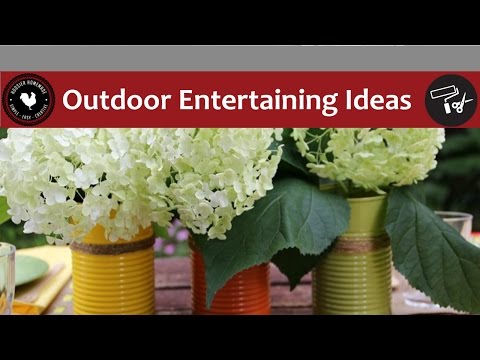 Related Stories