Although we had a little snow on the ground this morning, the calendar is still telling me it's Spring. After what seemed to be the longest Winter ever, I could hardly wait to bring out more of the Spring Decorations.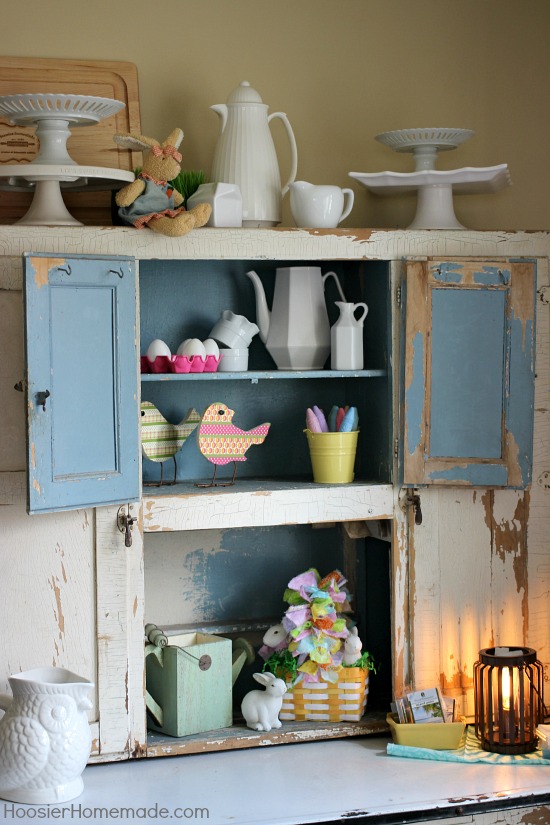 Next to decorating the Mantel, I just love decorating our vintage Hoosier cabinet. I used to have time to decorate the cabinet for each holiday, but it seems like lately I'm too busy. So after the Christmas decorations were put away, I added several of my all white pieces. I love the look of the white on the charming cabinet, but I was itching to add a little color for Spring.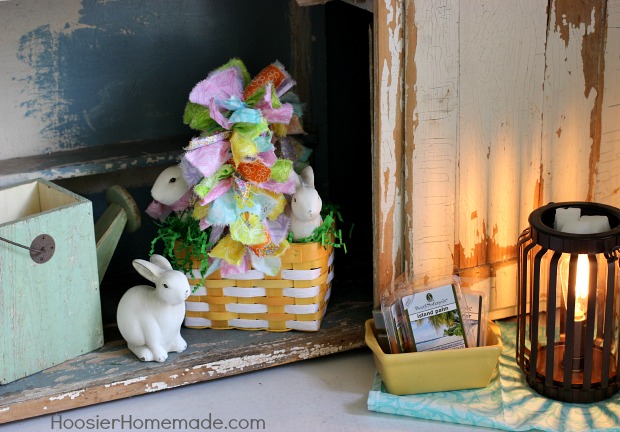 On the bottom I added the Rag Tie Basket that I shared a couple weeks ago, filled with bunnies. And the wooden watering can also adds a bit of charm. On the other side is my new Edison Bulb Wax Warmer from Walmart.
On the middle shelf, I added the Washi Tape Birds that I made last year, a metal bucket filled with sidewalk chalk.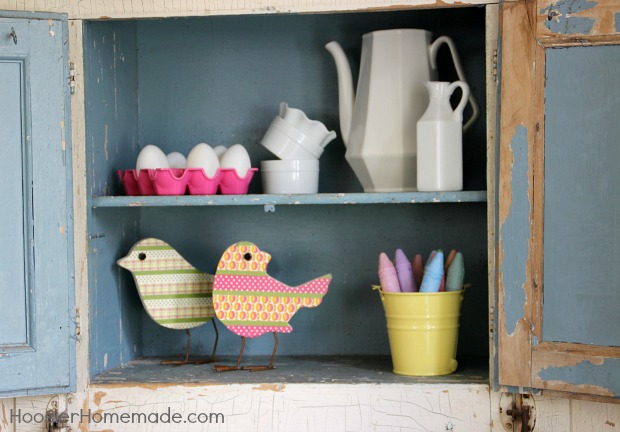 The other shelf has a pink egg holder with plastic eggs for a splash of color and I left some of the white pieces.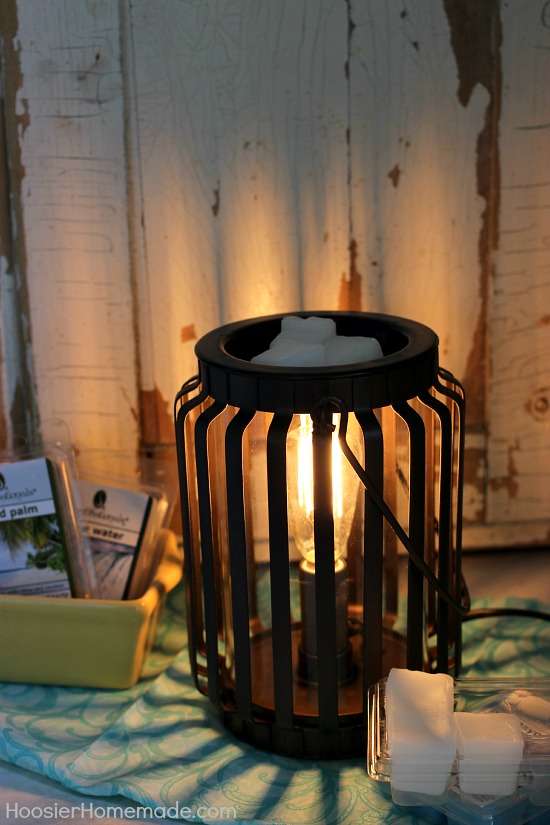 The Edison Bulb Wax Warmer is a new and exclusive line at Walmart, inspired by vintage light created by the inventor of the light bulb, Thomas Edison. The vintage style fits my home perfectly and they are reasonably priced at $19.97.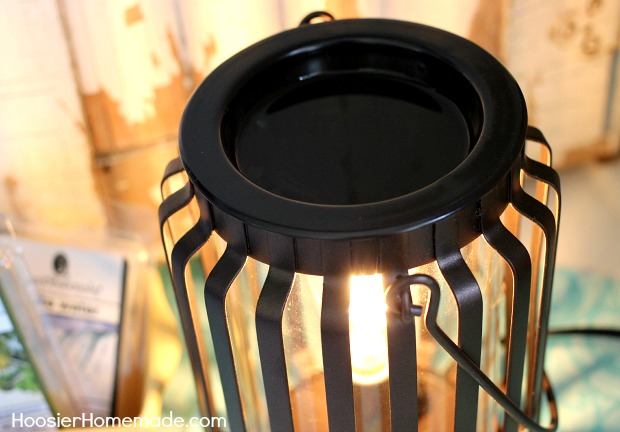 I have had many Wax Warmers over the years, but I have to say I simply love this one! Not only is it stylish, but our home was filled with scent, even upstairs after the wax completely melted.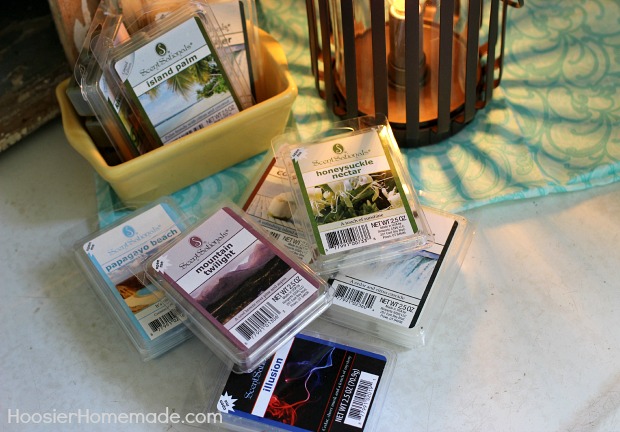 The Edison Bulb Wax Warmer is made by ScentSational and they also make the wax cubes to go in the warmer. We tried the Honeysuckle Nectar first and loved it. It has a very fresh, clean smell which was perfect for Spring.




Related Stories
It's time for the Easter Bunny to visit. Here are 30 Themed Easter Basket ideas to help you create a one of a kind basket for the kids, men in your life, friend or neighbor.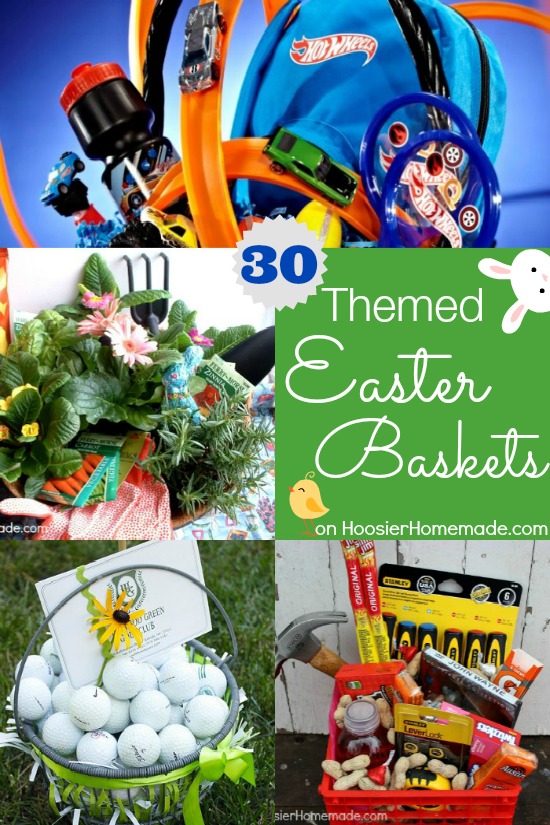 In my world, you are never too old to receive an Easter Basket. Even shortly after getting married, I remember my Mom creating a special Easter Basket for me. And so I'm sure I will be giving my boys a basket for years and years to come.
Now that they are teens, the goodies in the Easter Basket have changed quite a bit, but they still get a chocolate bunny along with a few fun items. And just like my Mom, I make a large nest on the buffet or table with Easter grass and then add the candy on top for everyone to choose from.
I thought it would be fun to share some Themed Easter Baskets to inspire you to create one for that special someone – the kids, grandkids, maybe a friend or a neighbor.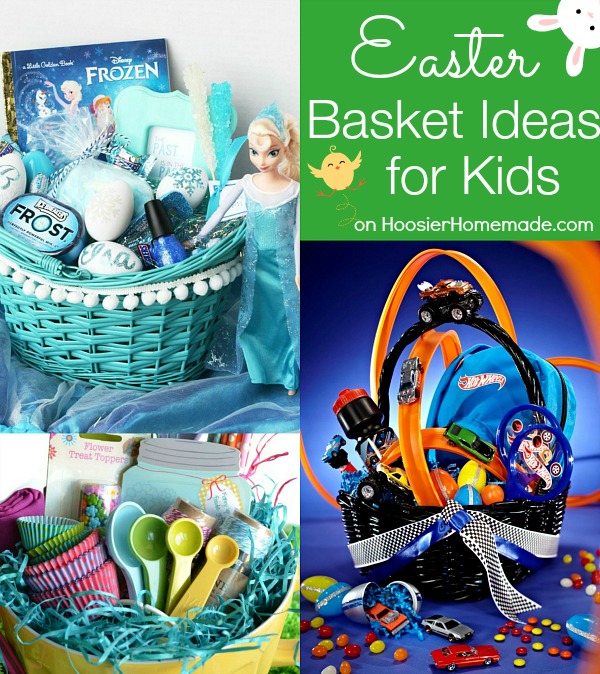 Easter Basket Ideas for Kids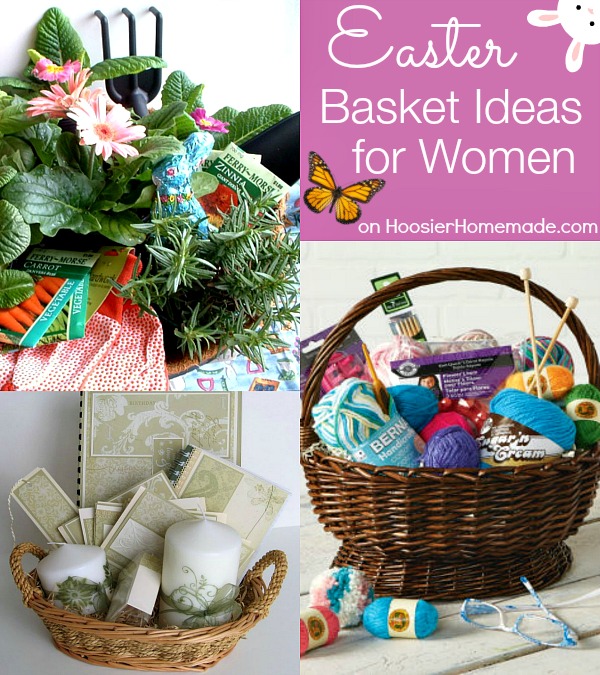 Easter Basket Ideas for Women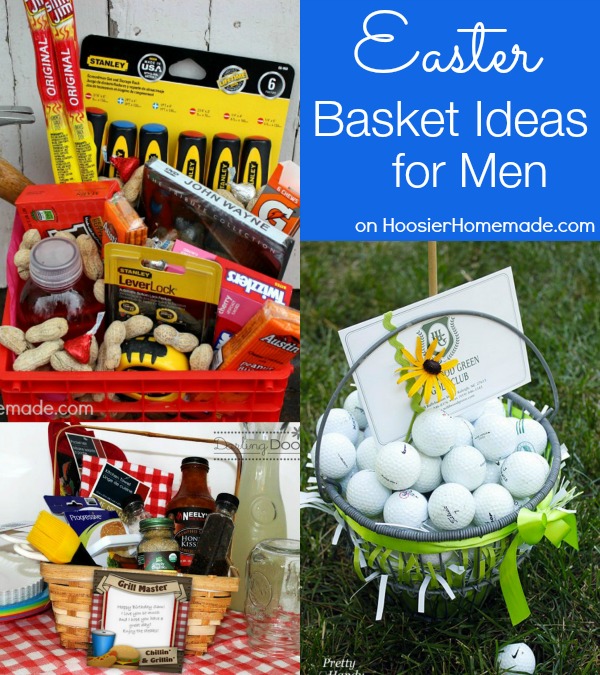 Easter Basket Ideas for Men
Easter Basket Ideas for Kids of All Ages
More Resources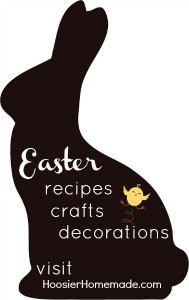 Related Stories
Flip Flops, Sand Pails and Pool Toys…fun in the sun will be here before we know it. I'm thrilled to be partnering with Dollar Tree to share their new Summer Fun products with you!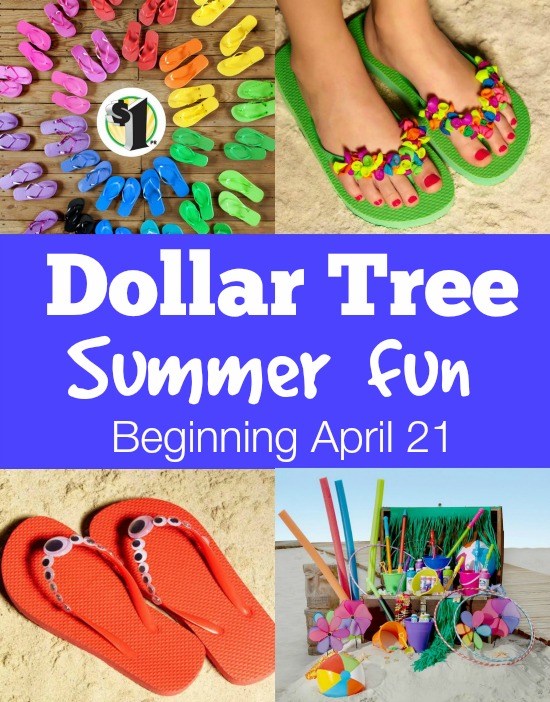 This year Dollar Tree is going to help you start your Summer off right with their Summer Fun collection of colorful flip-flops, summer tableware, party supplies, toys, and more created to launch you into a fun-filled summer.
We live in a beautiful area of the country and are blessed to have many lakes around us. There's nothing quite like spending the day at the beach. When the boys were younger we would pack up all the sand toys and build huge sand castles on the beach for hours. And this Summer promises to be a really hot, so we are sure to spend many hours at the beach.
The Summer Fun event is in Dollar Tree stores and at DollarTree.com with a Flip-Flop Frenzy! Stores will open at 8:00 am Monday morning (your local time). Dollar Tree mall stores will follow the posted hours for the specific shopping mall location.
Be at the stores when they open because these are BRAND NEW products, only available while supplies last. Once they're gone, they're gone, so hurry in! All Summer Fun products cost $1 each, and select items may vary by store.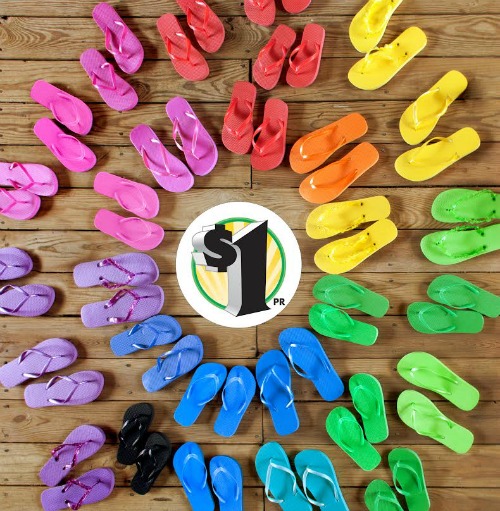 There will be a Flip-Flop Frenzy with Flip-flops available in solid colors (blue, black, pink, lime, turquoise, yellow, purple, and orange), as well as colorful patterns and styles (colors and styles vary by store) and are available in men's, women's, and children's sizes.
Having a party this Summer? Don't miss the colorful Summer Fun housewares, party supplies, and toys.
Summer Fun Flip-Flop Frenzy Craft Contest
The Summer Fun Flip-Flop Craft Contest begins April 21. Submit a photo of your original flipflop craft at DollarTree.com and be entered to win a $500 Dollar Tree gift card.
Join Dollar Tree's free loyalty program, the Value Seekers Club, for exclusive crafts, recipes, and tip ideas every month. Visit ValueSeekersClub.com.
Learn more about new Dollar Tree products and contests as an email subscriber. Sign up for weekly emails here: http://www.dollartree.com/user/subscribe.jsp
Follow Dollar Tree on Pinterest, Facebook and Twitter   
This is a sponsored conversation written by me on behalf of Dollar Tree via Burst Media. The opinions and text are all mine.


Related Stories