---
Flip Flops, Sand Pails and Pool Toys…fun in the sun will be here before we know it. I'm thrilled to be partnering with Dollar Tree to share their new Summer Fun products with you!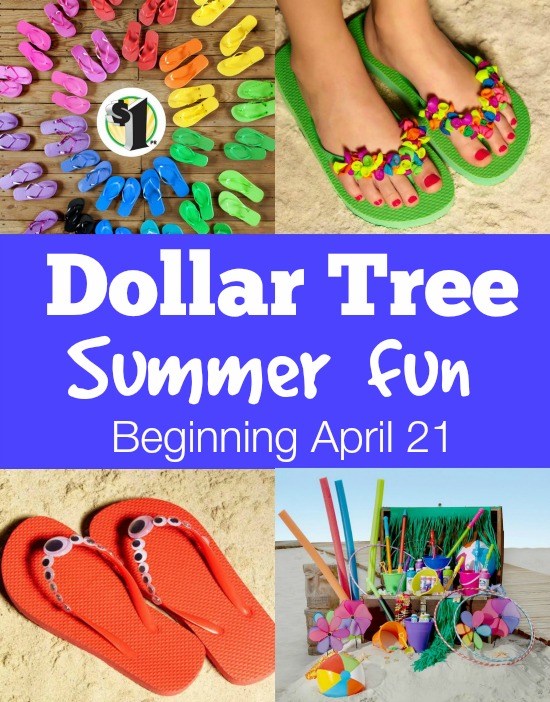 This year Dollar Tree is going to help you start your Summer off right with their Summer Fun collection of colorful flip-flops, summer tableware, party supplies, toys, and more created to launch you into a fun-filled summer.
We live in a beautiful area of the country and are blessed to have many lakes around us. There's nothing quite like spending the day at the beach. When the boys were younger we would pack up all the sand toys and build huge sand castles on the beach for hours. And this Summer promises to be a really hot, so we are sure to spend many hours at the beach.
The Summer Fun event is in Dollar Tree stores and at DollarTree.com with a Flip-Flop Frenzy! Stores will open at 8:00 am Monday morning (your local time). Dollar Tree mall stores will follow the posted hours for the specific shopping mall location.
Be at the stores when they open because these are BRAND NEW products, only available while supplies last. Once they're gone, they're gone, so hurry in! All Summer Fun products cost $1 each, and select items may vary by store.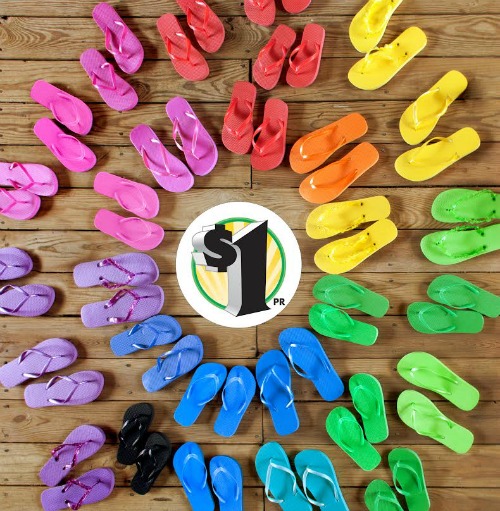 There will be a Flip-Flop Frenzy with Flip-flops available in solid colors (blue, black, pink, lime, turquoise, yellow, purple, and orange), as well as colorful patterns and styles (colors and styles vary by store) and are available in men's, women's, and children's sizes.
Having a party this Summer? Don't miss the colorful Summer Fun housewares, party supplies, and toys.
Summer Fun Flip-Flop Frenzy Craft Contest
The Summer Fun Flip-Flop Craft Contest begins April 21. Submit a photo of your original flipflop craft at DollarTree.com and be entered to win a $500 Dollar Tree gift card.
Join Dollar Tree's free loyalty program, the Value Seekers Club, for exclusive crafts, recipes, and tip ideas every month. Visit ValueSeekersClub.com.
Learn more about new Dollar Tree products and contests as an email subscriber. Sign up for weekly emails here: http://www.dollartree.com/user/subscribe.jsp
Follow Dollar Tree on Pinterest, Facebook and Twitter   
This is a sponsored conversation written by me on behalf of Dollar Tree via Burst Media. The opinions and text are all mine.
The new Colgate Optic White Toothbrush + Built-in Whitening Pen is the first of its kind. Colgate is introducing this toothbrush that delivers not only a superior clean, but also whitening beyond the surface.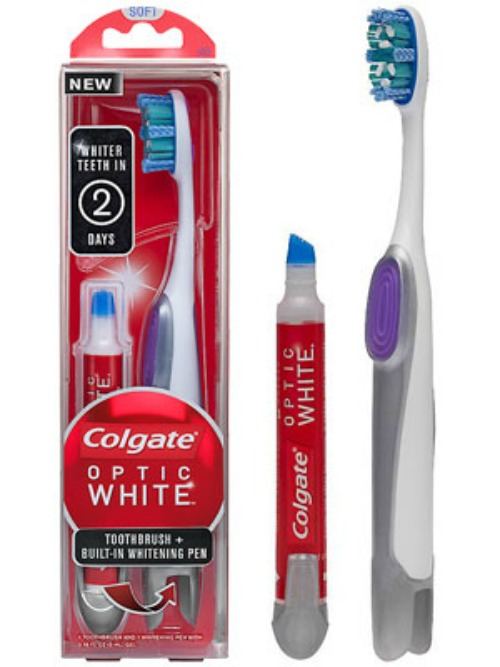 This new and improved toothbrush that Colgate is launching has a built-in whitening pen, that makes it quick and easy to get whiter teeth in just 2 days! Not only does this new toothbrush offer quick whitening, but is also affordable and convenient. In just two easy steps, your kids, significant other, and yourself can all have a noticeably whiter smile in just days.
Step one is the same as every other toothbrush, brush your teeth for two minutes (make sure to even get in the very back).
Step two is where the new whitening pen comes into play. A simple two clicks of gel for the top teeth and two clicks for the bottom teeth is all it takes. Simply spread Colgate's whitening gel over your teeth and within seconds the whitening agent begins to stick to your teeth. Once this gel is applied, stain fighters attack stains beneath the surface to give you a noticeably whiter smile.
In just two days, I noticed a whiter smile. It's not a myth at all, this stuff really works and it works quickly. I would recommend this product line for anyone who wants real results in a quick and easy product. I am 100% satisfied and I hope that you are too.
Purchase your Colgate Optic White Toothbrush + Built-in Whitening Pen at Walmart stores or at Walmart.com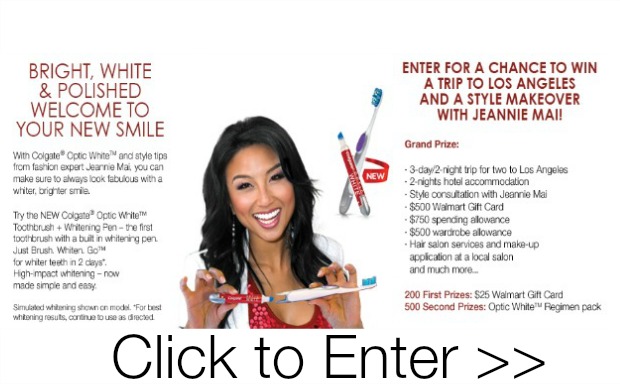 Ever dreamed of a Style Makeover? I know I have. Colgate is once again offering you a chance to win a trip to Los Angeles and receive a makeover with Jeannie Mai, or one of hundreds of first and second prizes.  The contest is sponsored exclusively by Colgate-Palmolive, with all entries receiving a $3 product coupon.
Contest Details
Contest timing: March 3 – April 19, 2014 
Grand prize: A three (3) day / two (2) night trip for winner and one (1) guest to Los Angeles, CA on Sponsor-selected dates expected to be in June/July, 2014 
First prize: TWO HUNDRED (200) FIRST PRIZES:  one (1) Walmart® Gift Card worth $25 
Second prize: FIVE HUNDRED (500) SECOND PRIZES: one (1) Colgate ® Optic White® Style Regimen 2-in-1 Kit + 8oz Mouthwash
Coupon: upon contest entry, download coupon to save $3 on purchase of Colgate Optic White Toothbrush + Whitening Pen

There is not a day goes by that I don't think about my Mom. She was the strongest person I know, she fought through pain and worked really hard every day of her life.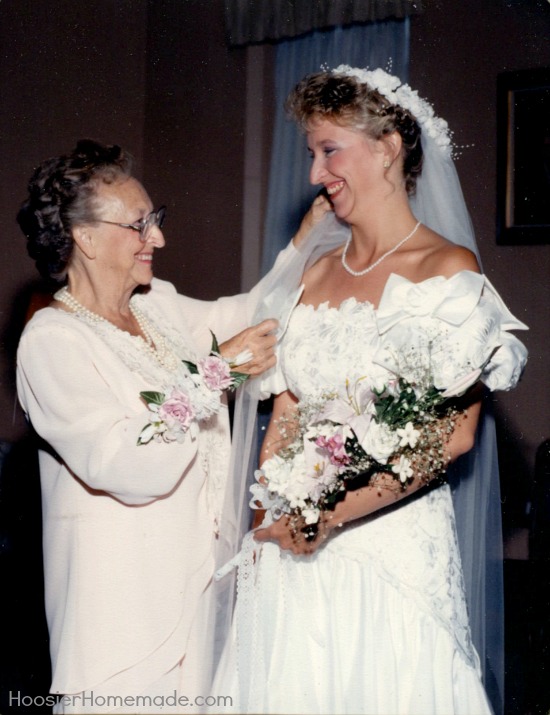 It's funny how life always comes around full circle. I learned so many lessons from my Mom, especially how to be the best Mom I could be. And now, more times than I can count, I find myself doing the exact same things that I watched her do like baking her family delicious treats, decorating her home, spending hours on her knees in the garden to make it beautiful for herself, family and friends.
Another one of the things I also learned from my Mom was to keep pushing no matter what – no matter how terrible you feel – there are others counting on you to keep going. And unfortunately while most of the time that's an amazing thing to do, when it comes to your health, it's not always the best.
Over the last couple of years, I have been struggling with some health issues, thankfully nothing life threatening, but none the less, it's been a difficult time. For more years than I care to admit, I haven't taken the time to take care of myself. I have done exactly what I watched my Mom do – work, work, and work some more to get ahead in life. So at the beginning of last year I decided to change that, I began taking some time to see the Doctor and the neglected Dentist.
And this year, after suffering with headaches and shoulder pain for far too long, I am finding out what is causing the pain and taking care of it.
Part of taking care of myself is making sure that my bones are strong enough to hold up for years and years to come. And that's where Viactiv® Calcium Soft Chews come in.
During this critical time in my life, menopausal, it's even more important to get the recommended daily calcium requirements, 1000 mg. There are several foods that help, my daily bowl of yogurt, milk and cheese, but it's just not enough.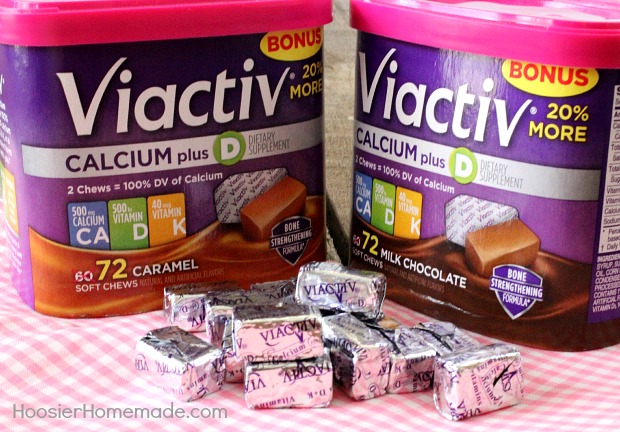 Viactiv Calcium Soft Chews,  the #1 doctor recommended calcium supplement chew, come in two flavors, caramel and chocolate. I liked the caramel one better, but enjoyed them both. The best thing, they taste really good, no more disgusting pills to take. Each Viactiv Calcium Soft Chew is individually wrapped, making it easy to toss in your bag or purse and take it along with you.
Good nutrition habits are important for women of all ages. After watching my Mom suffer with osteoporosis for many years, I wish there would have been a product as easy to take as the Viactiv Calcium Soft Chews.
Viactiv Yours & Hers: Build Strong Bones Together is a program that encourages women to share important calcium information and their Viactiv Soft Chews with another important woman in their lives – whoever is their "hers" – a sister, mother, best friend, neighbor, colleague and, especially, teen daughter(s). Almost 70% of women, on average, are calcium deficient. However, that number jumps significantly for teen girls: 86% of teen girls do not get enough calcium in their daily diets. This is critical because 95% of bone building happens by age 20.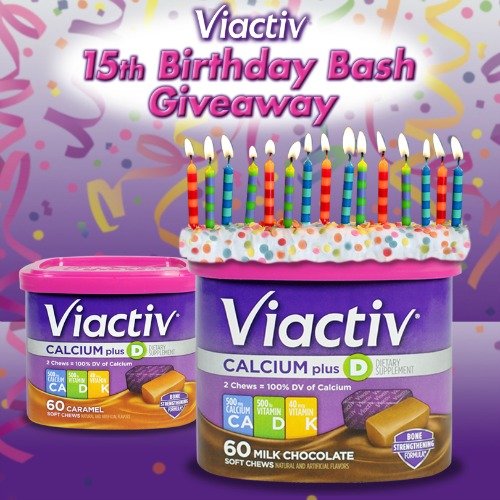 Viactiv is currently hosting their 15th Birthday Bash on their Facebook Page. Each month on the 15th, fifteen (15) winners will be randomly to receive two (2) canisters of Viactiv Calcium Soft Chews in the flavor of their choice –they can keep one and share the other one with someone else — teen daughter, sister, best friend, mother or another special woman in your life.
Entry periods for the Viactiv 15th Birthday Bash Giveaway will occur on the 4th through 15th of each month, as listed below:

4/4/14-4/15/14
5/4/14-5/15/14
6/4/14-6/15/14
7/4/14-7/15/14
Get the latest information on Viactiv® Calcium Soft Chews at www.viactiv.com. #ViactivYoursandHers
This is a product-provided, sponsored conversation that contains affiliate links. I received two full-sized canisters of Viactiv® Calcium Soft Chews and a picture frame for my own personal use. All opinions, text and experiences are my own.
There isn't much time for me to sit down and read these days, but it's something that I definitely miss. Blossom Street Brides by Debbie Macomber is another one of her best sellers that I could hardly put down. 
After reading Rose Harbor in Bloom last Summer, I quickly feel in love with Debbie Macomber's books. I have read 3 now, and loved all of them. The stories that she tells make you feel like you are right there walking along side of the people in the story, flipping between characters in each chapter, makes it hard to put the book down.
Blossom Street Brides takes place in Seattle, and although I have never been there, the book paints a perfect picture of what the area looks like. The lives of three women; Lydia, Lauren and Bethanne intersect with love, family and a yarn shop – A Good Yarn.
The story begins with Lauren as she waits as yet another year that passes by without a marriage proposal from her long-time boyfriend Todd. The unexpected turns and twists of the story leads Lauren away from Todd, and she discovers a whole new life without him.
Bethanne who is madly in love with her new husband, but has to go through most of her days apart from him as he owns a wine distribution business in another state. She struggles with the attitude of her grown daughter who still thinks her parents should be married.
And Lydia, who owns the yarn shop, learns that showing people her caring side through knitting for charity not only helps people in need but ultimately helped herself and her shop.
Blossom Street Brides, by Debbie Macomber is available now at Walmart in stores will be $17.97 (31% off list price of $26) and online.
Are you getting married or know someone who is?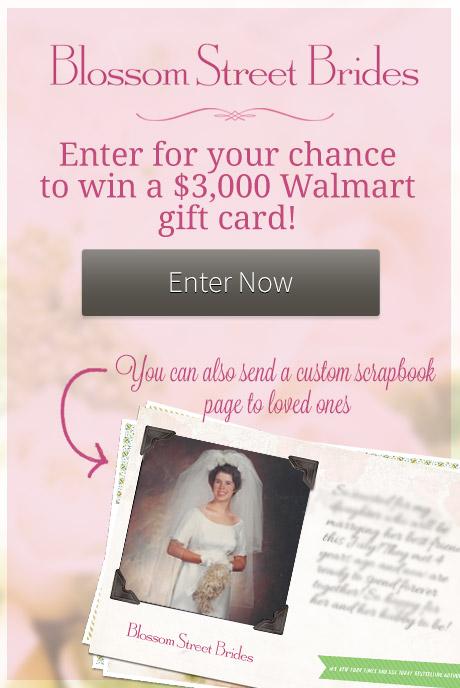 Head on over to DebbieMacomber.com and enter to win a $3000 Walmart gift card! Sweepstakes will run from 3/25/14 – 5/25/14, with a winner chosen on 6/1/14.

Having a beautiful area to work in important for inspiration and simply to enjoy where we spend a lot of our time. Here are 7 Accessories that will help you add beauty to your office!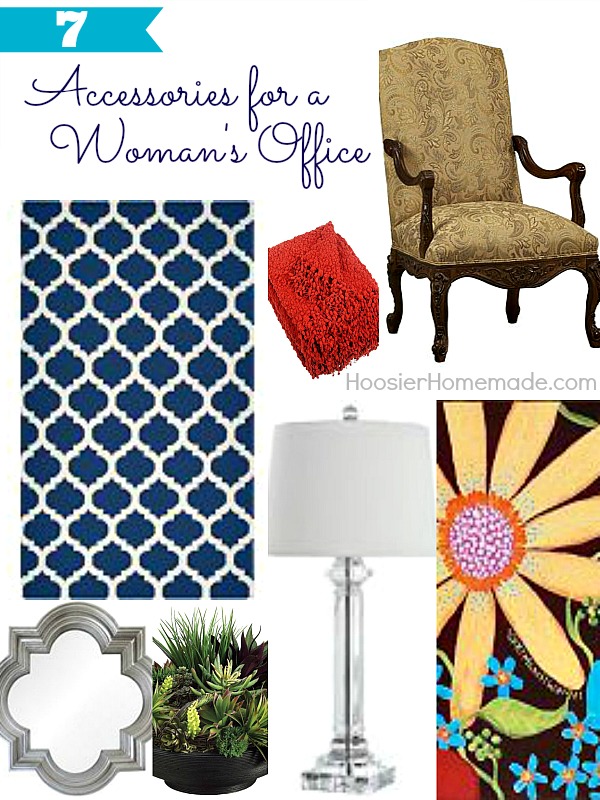 I spend a lot of time in my office, most days at least 12 hours. With spending that much time, it's important to feel comfortable and inspired. Besides a desk and office chair, there are many other items that you can add to your office.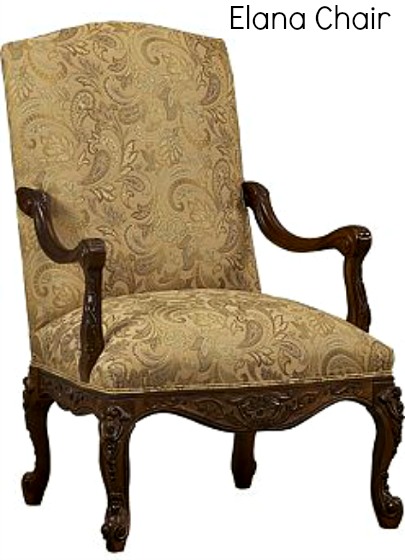 The Elana Chair from Havertys was inspired by Louis XIV design and would be gorgeous in the corner of your office.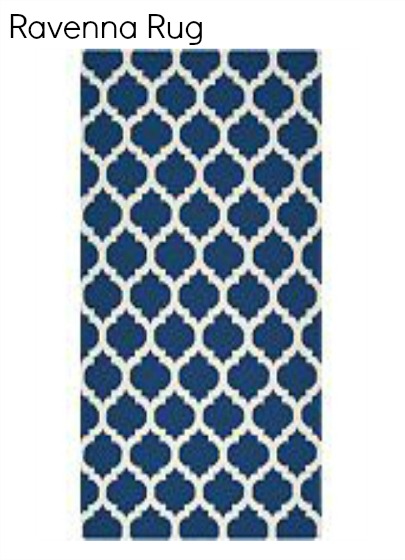 Add a fun rug to the floor, this one is Ravenna, is 100% wool and available in 5×8 foot.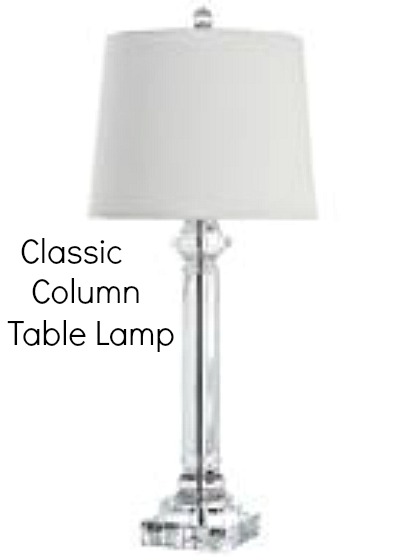 Even though I have an overhead light, I most always use a table lamp. I love this Classic Column Table Lamp it has a sleek and simple design that displays a classic style with solid crystal column base.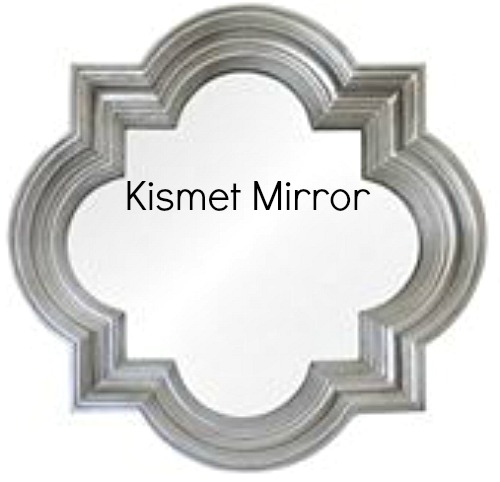 This Kismet Mirror is perfect for your office or any other room in the home.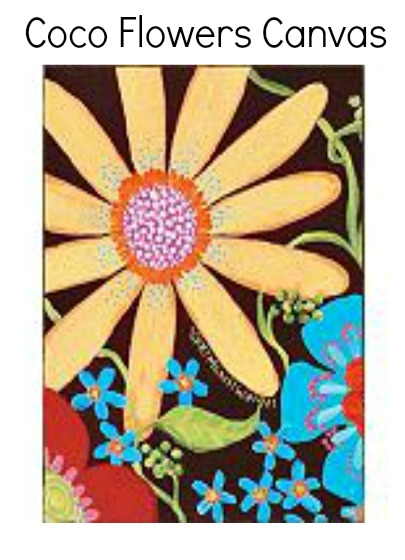 Also for wall is this Coco Flowers Canvas, adding a big splash of color to brighten your space.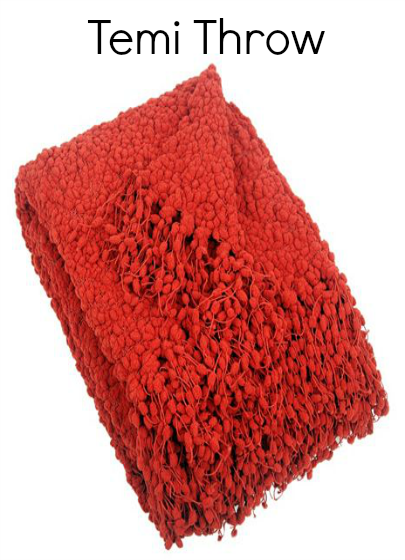 Toss a throw over the accent chair to curl up with while reading a good book. Available in a variety of colors, this Temi Throw is made from 100% polyester.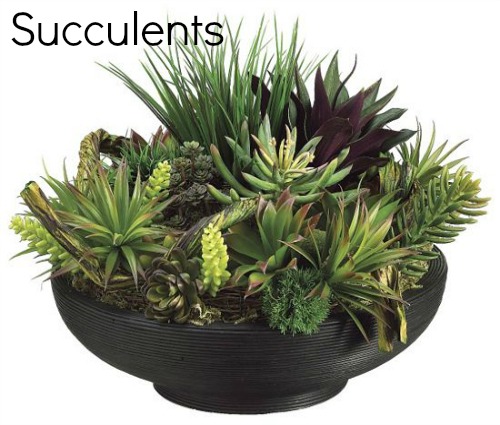 Add some brightness and texture to your space with botanicals like this Succulent Floral Bowl that look fresh without the fuss.
Havertys offers several times throughout the year for special sales and in-store events. You can find out more here, and for a store location near you, head on over to Havertys.com
Follow Havertys on Pinterest, Facebook, Twitter and their Blog
Havertys helps you bring your vision to life. Visit Havertys.com to find a store near you, detailed product information and design tools to ruly inspire you.
This is a sponsored conversation written by me on behalf of Havertys. The opinions and text are all mine.