---
Easter has always been one of my favorite holidays. Entertaining for Easter, whether it's for a large group or just your family doesn't need to be difficult. Today I have gathered up Brunch and Dinner Recipes, Spring and Easter Desserts, Decorated Eggs, Basket Ideas, Table Centerpieces and even some cute Easter Printables for you.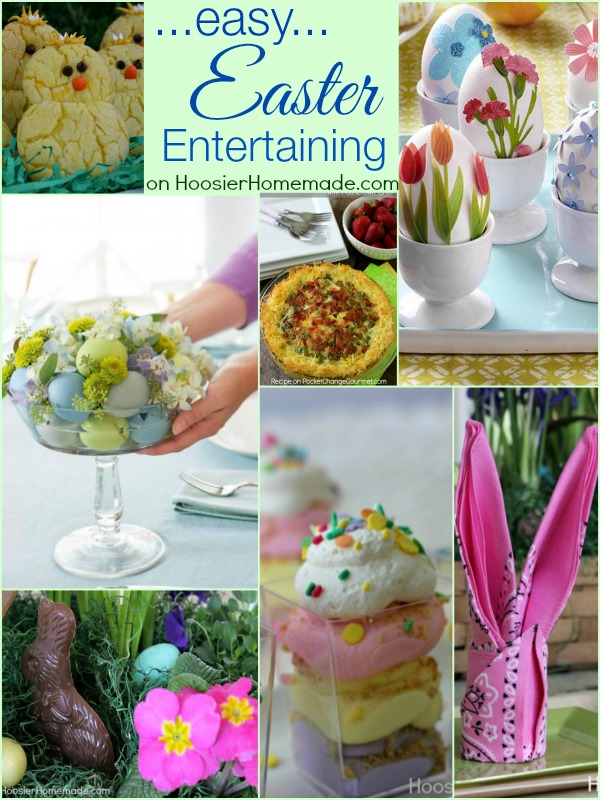 From setting the table…to baking Bunny Cupcakes…to coloring Easter eggs, there are so many fun ideas to create memories with your family and loved ones.  There was a time in my life that I would spend hours and hours on making a holiday extra special, then I learned that it doesn't have to be extravagant or cost a lost of money, keeping it simple is such as good.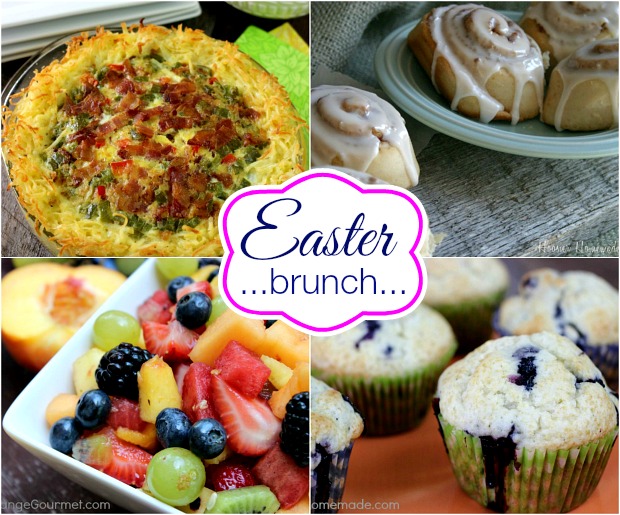 Easter Brunch Recipes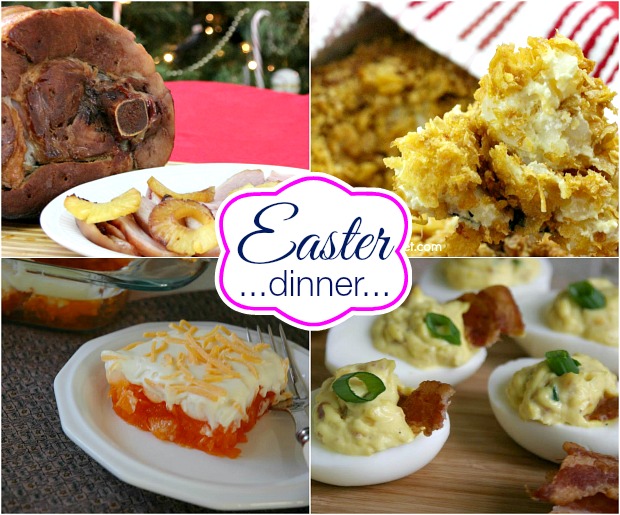 Easter Dinner Recipes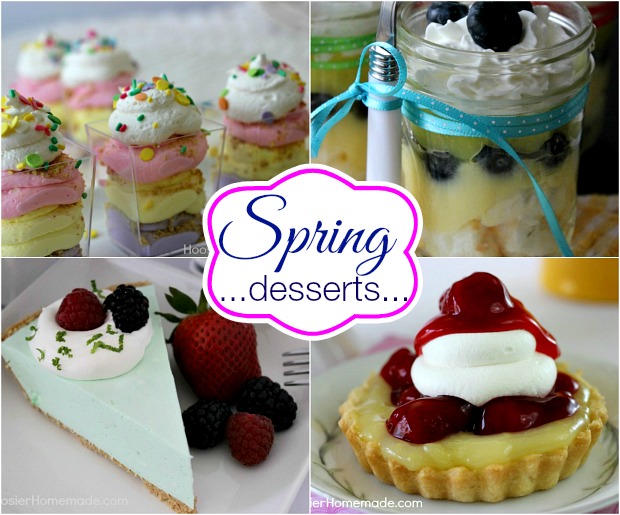 Spring Dessert Recipes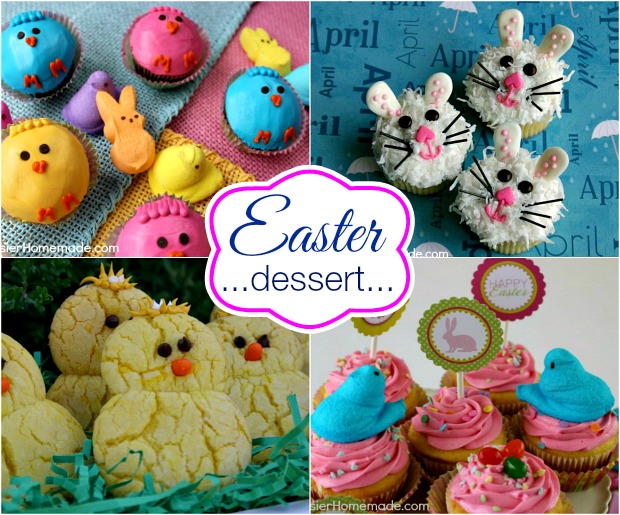 Easter Dessert Recipes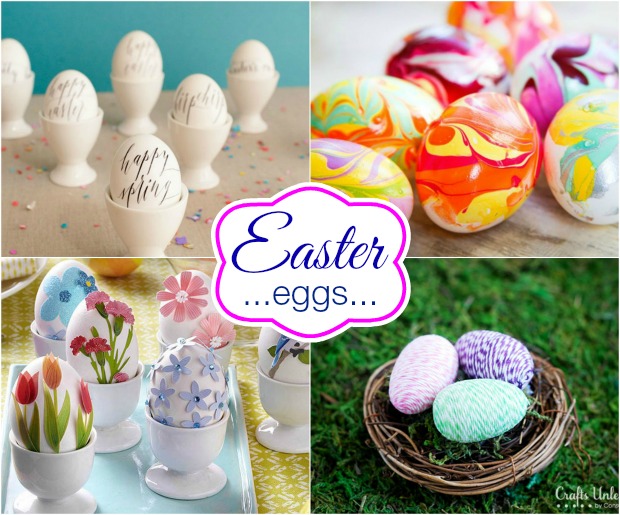 Egg Decorating Ideas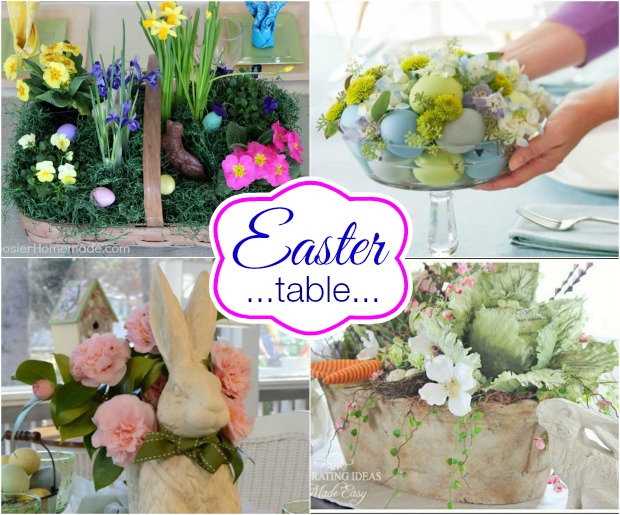 Easter Table Centerpieces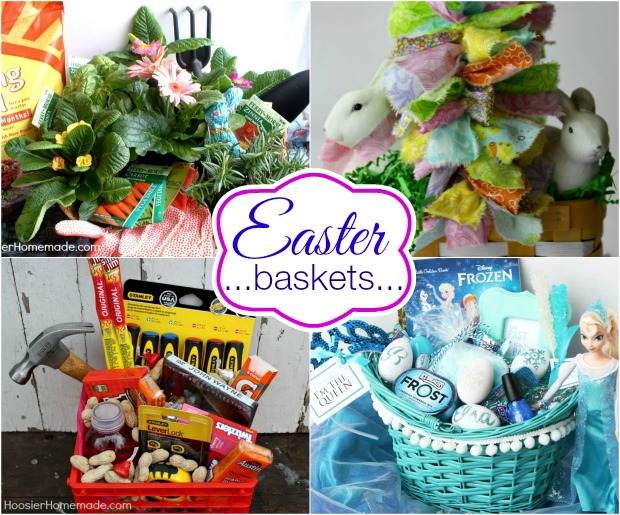 Easter Basket Ideas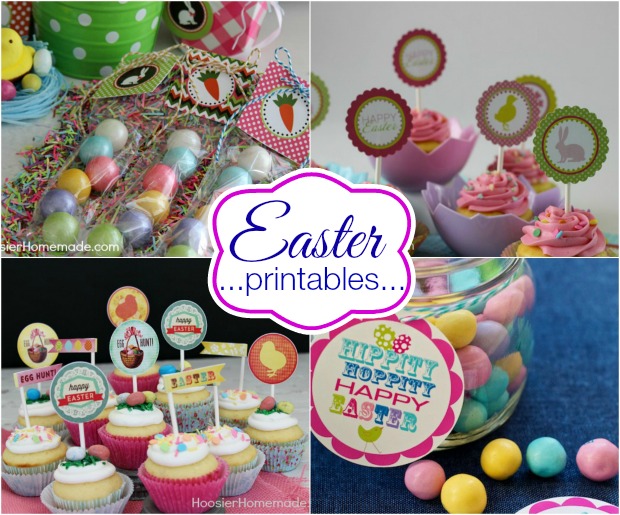 Easter Printables
More Easter Ideas…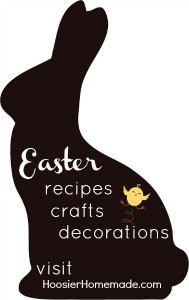 Happy Easter my friends! I've pulled together 20 Easy Easter Desserts for you! Some require no baking at all and go together in minutes and some require a little baking, but they are all easy and delicious, of course!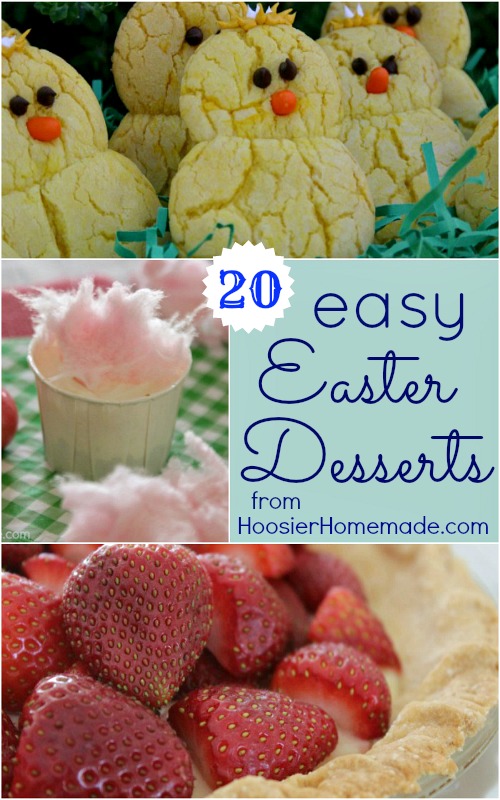 Let the baking begin…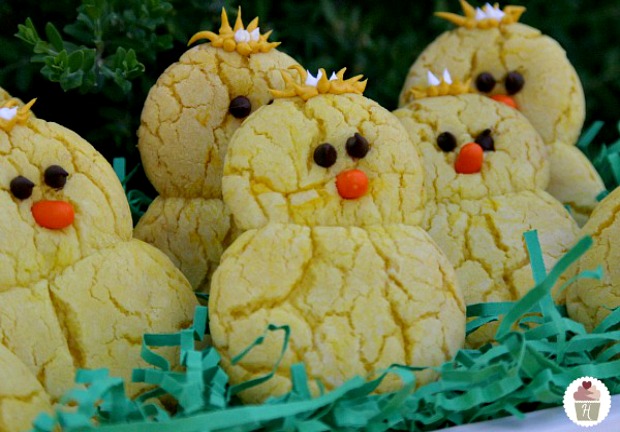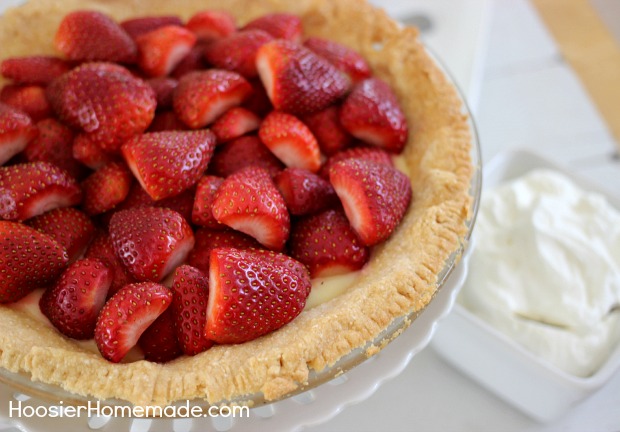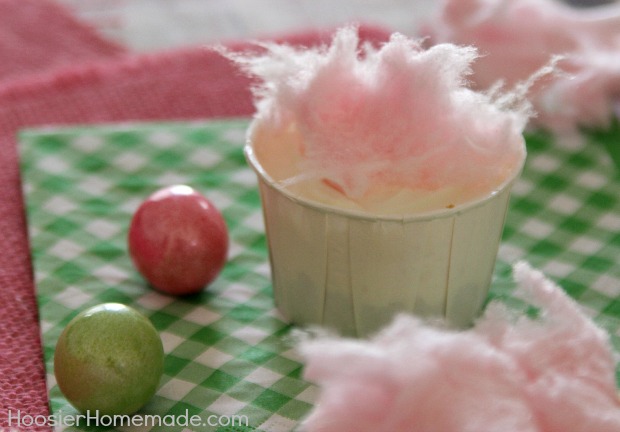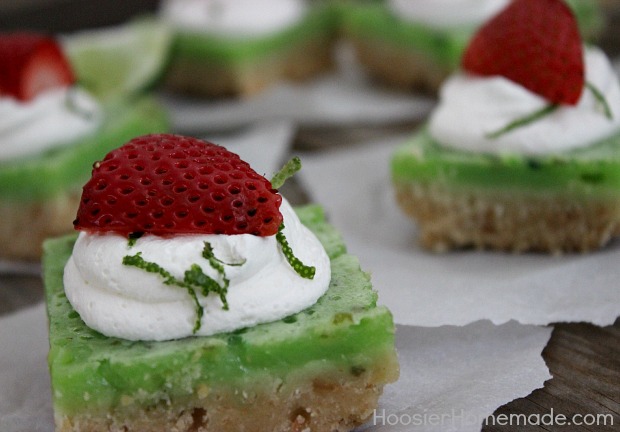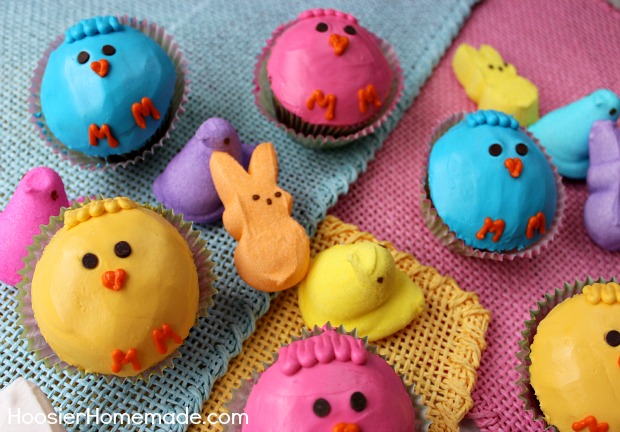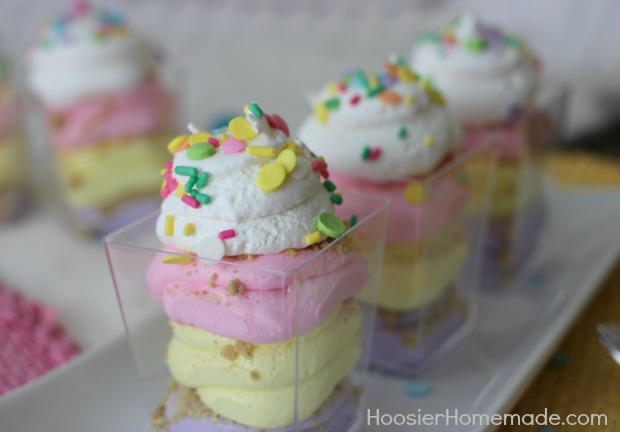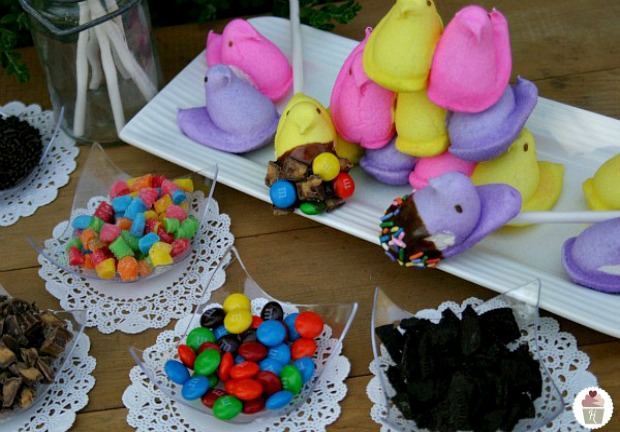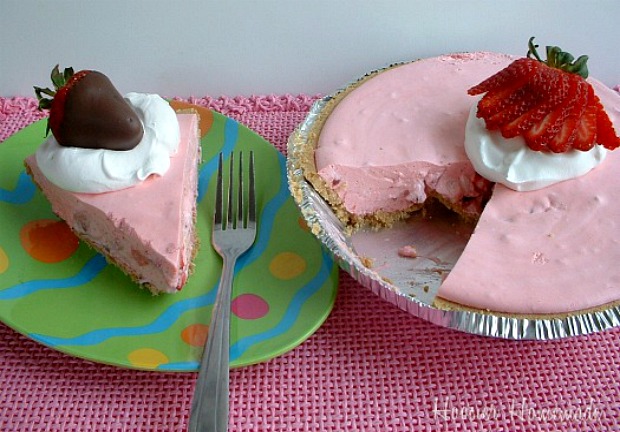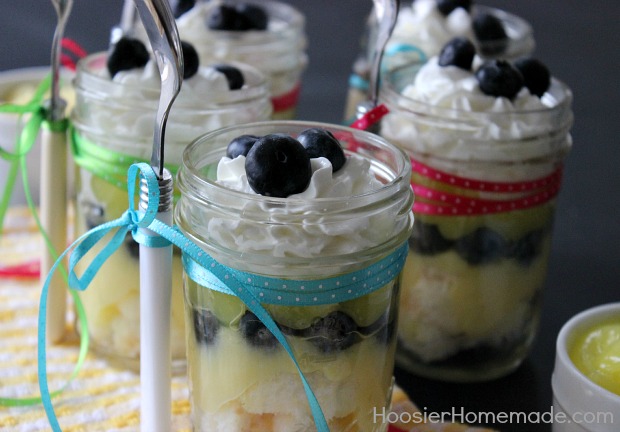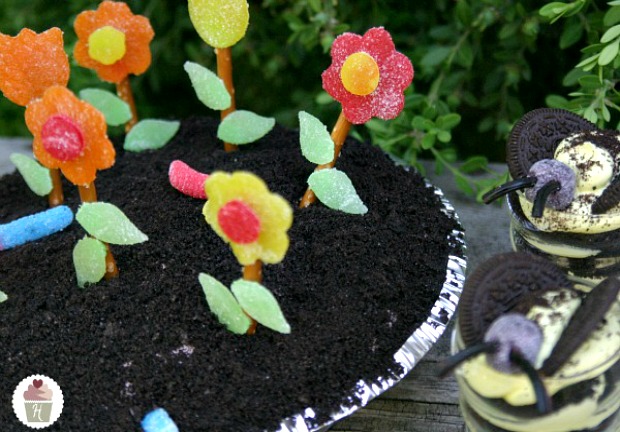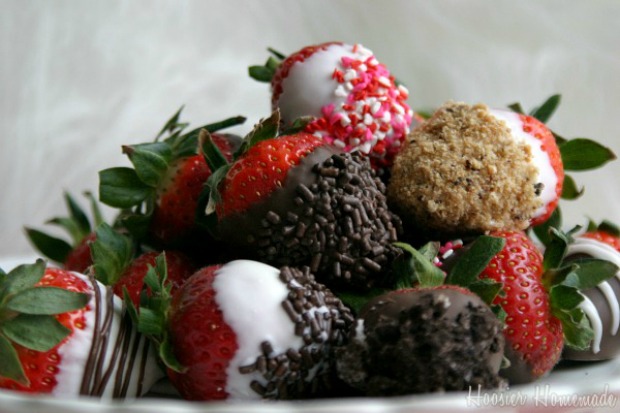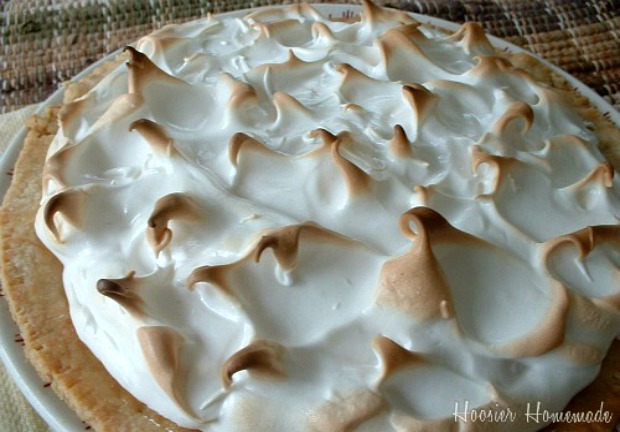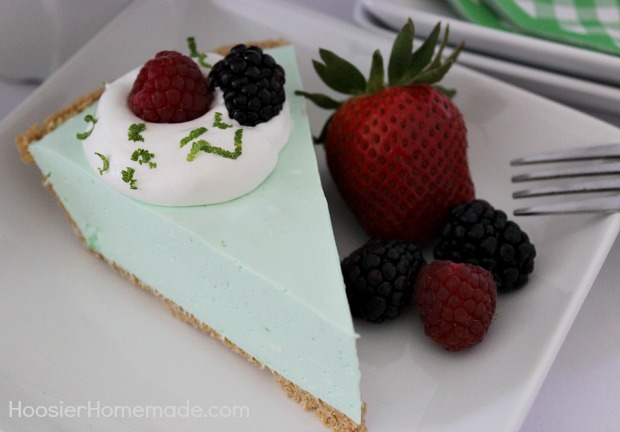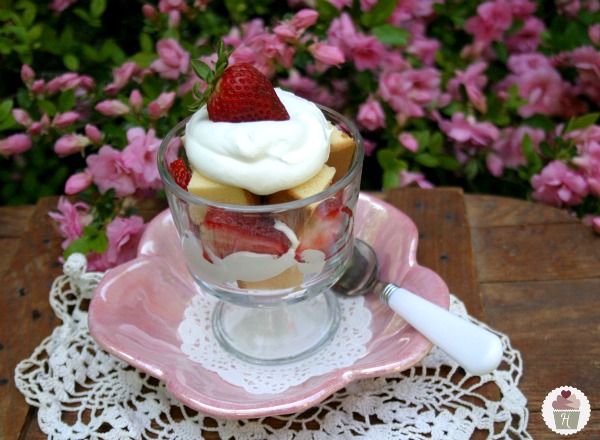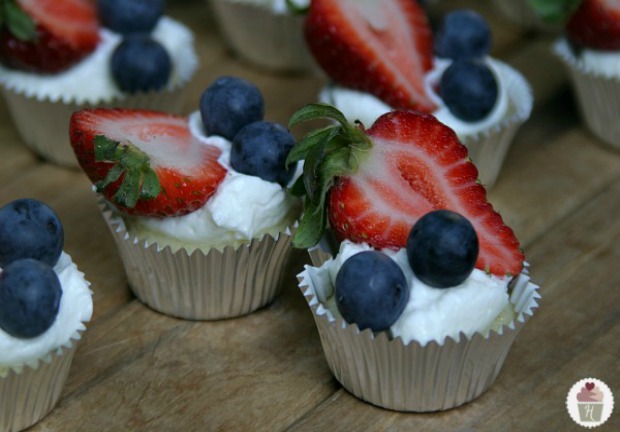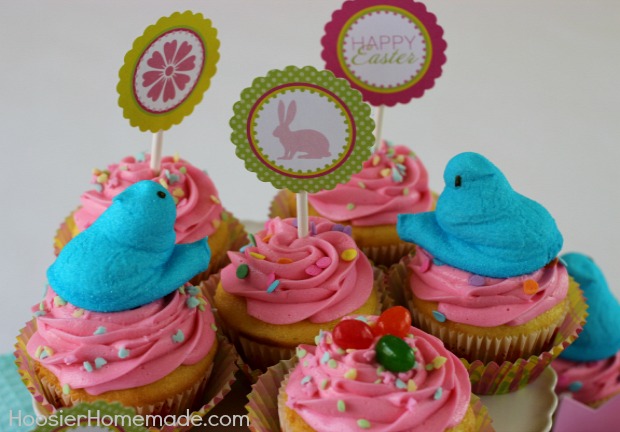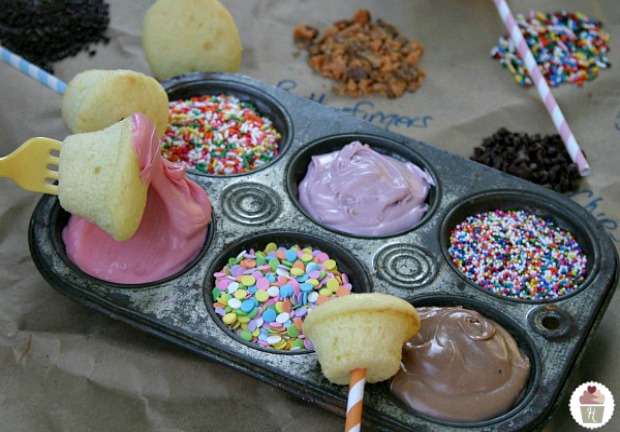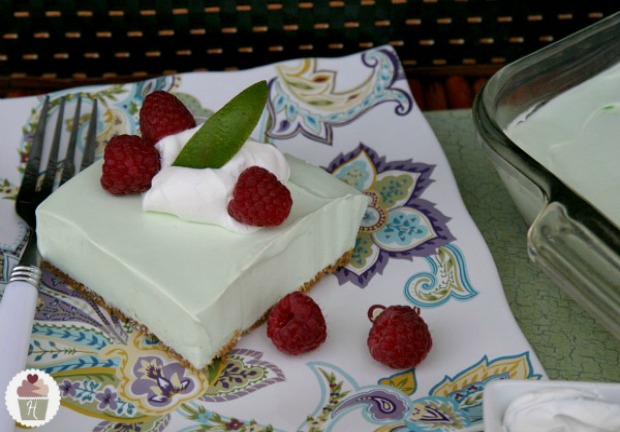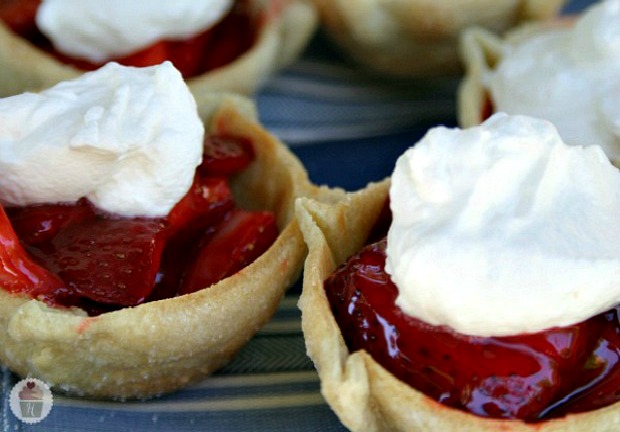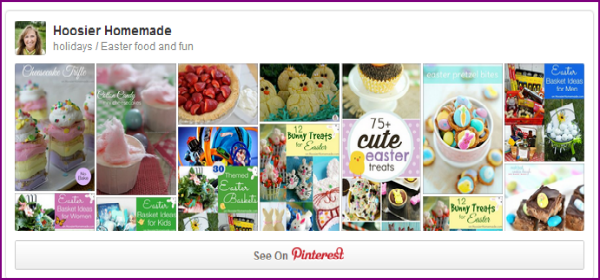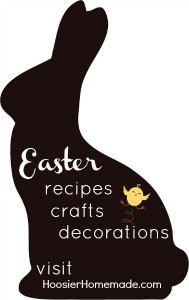 Spring…the flowers, trees and grass coming back to life gives me such a renewed feeling. Not to mention all the Spring Desserts that are just waiting to be made. These Lemon Strawberry Tartlets are the perfect Springtime Dessert with the tangy lemon flavor that pairs deliciously with Strawberry Topping.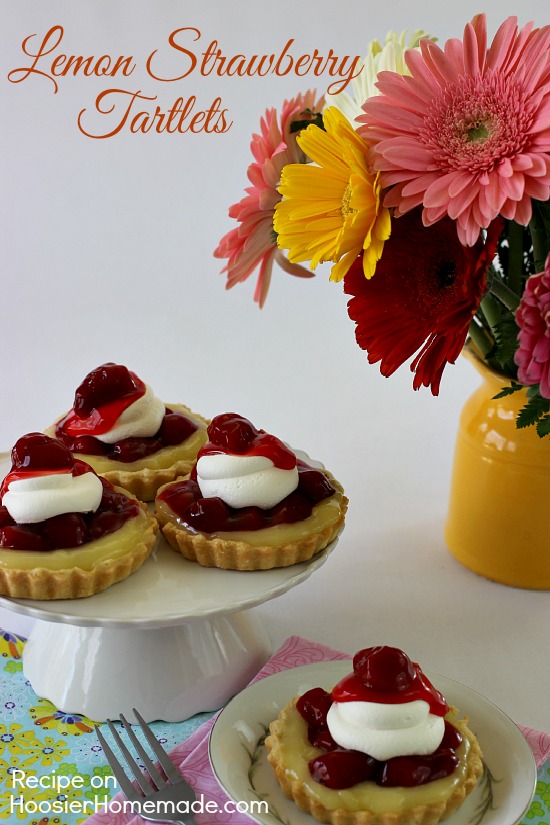 This recipe is brought to you by Lucky Leaf and FTD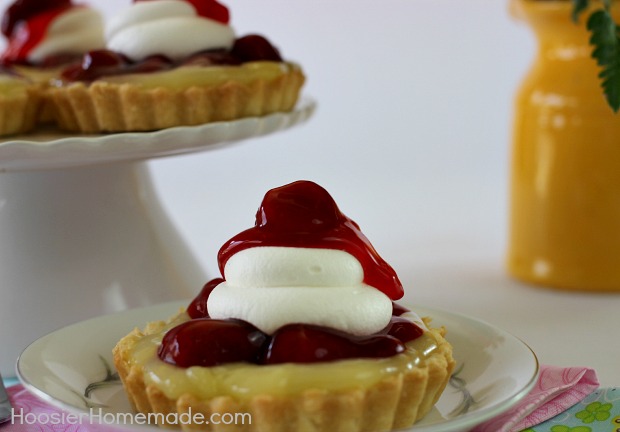 You all know I love to keep the baking simple, easy and creative, not only for myself but for you also. By using Lucky Leaf Pie Filling, we can create simple yet impressive desserts for our family and friends. The Tartlets are baked in 4 inch Tart Pans that we found at a Kitchen Supply store, you can also find them online. There's just something about each person having their own little dessert that's so tempting.
Creating desserts in the Spring is my favorite time. I'm not quite sure if it's all the fresh flavors like lemon, lime or strawberry, or how light and refreshing they are. Oh and let's not forget blueberries, these Blueberry Snack Bars from Lucky Leaf look heavenly and super easy by starting with a cake mix.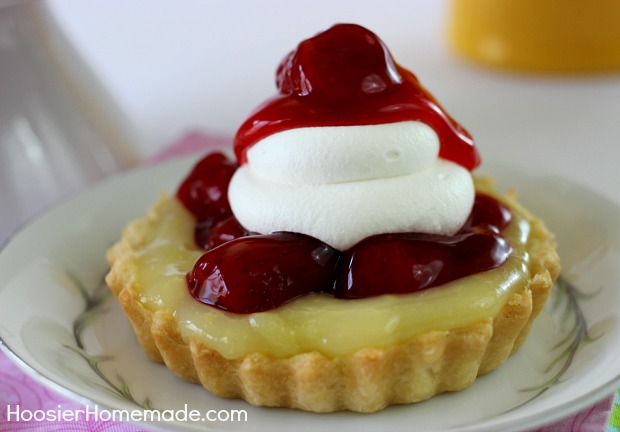 Many moons ago, I would watch my Mom bake pies with the strawberries that my Dad picked from the garden. Although I loved that time, life seems to be much more complicated now, so it's nice knowing that I can count on Lucky Leaf Ready-to-Use Pie Fillings. These Strawberry White Chocolate Trifles, remind me of the No Bake Cheesecake Trifles from last Summer, they are super easy to put together yet impressive looking.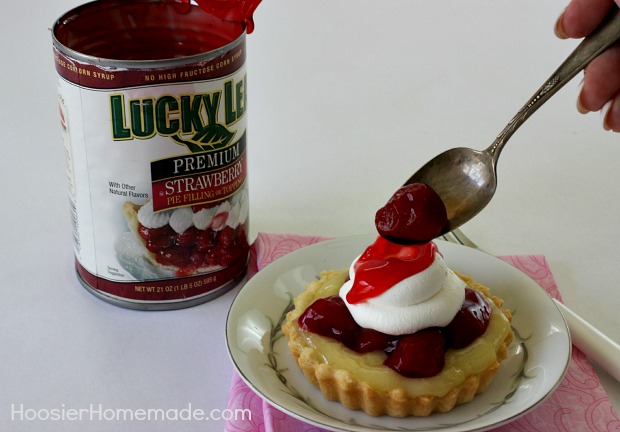 And speaking of easy, this Cherry Pineapple Cabana Cake would be perfect for your Easter celebration. It doesn't get any easier than this my friends, whomever invented Dump Cake is brilliant. Just as the name implies, you just dump the ingredients and while it bakes it creates a luscious dessert that will make everyone think you spent hours in the kitchen.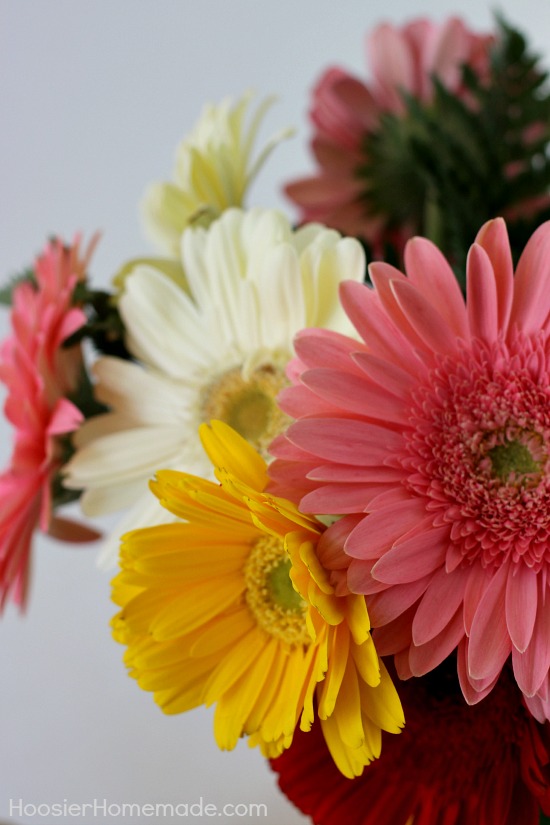 Did you notice the gorgeous Gerbera Daisies? They bring a burst of color and freshness to my table. Lucky Leaf and FTD have teamed up to share their gorgeous Spring arrangements with all of you! Visit FTD.com and receive $10 off select Spring arrangements.
Lemon Strawberry Tartlets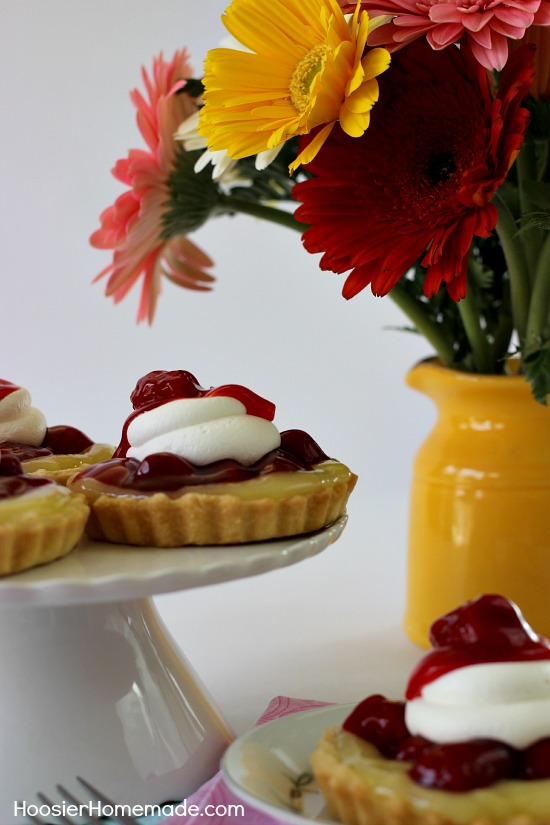 Packed with flavor from the lemons and the perfect combination with strawberries. Recipe from HoosierHomemade.com
Ingredients
Crust

2 1/2 cups flour
3 tablespoons sugar
1/4 teaspoon salt
1 cup unsalted butter, cold and cubed
2 egg yolks
1/2 cup water

Lemon Filling

1 cup sugar
2 tablespoons cornstarch
2 tablespoons flour, all-purpose
1 1/2 cups water
3 egg yolks, beaten
1 tablespoon grated lemon peel
1/3 cup lemon juice
1 tablespoon butter

Topping

1 (21 oz) can Lucky Leaf Strawberry Pie Filling
Whipping Cream or Whipped Topping
Instructions
Crust

In the food processor, combine the flour, sugar and salt.
Add the cubed butter and pulse until crumbly
In a small bowl whisk together the egg yolks and water, gradually add through food chute
Pulse until mixture comes together.
Form a disk and wrap with plastic wrap and chill for at least 1 hour
Roll out to about 1/8 inch and form into tart pans, pressing up the sides
Prick bottom with fork, add a small piece of parchment paper and pie weights
Bake at 350 degrees for about 20 - 25 minutes or until golden brown
Remove from oven and cool

Filling

In a saucepan, combine flour, cornstarch and sugar
Gradually add water, whisking constantly
Heat to boiling over medium heat, cook and stir for 1 minute, remove from heat
Whisk egg yolks in a small bowl. Gradually add 1/2 cup of cooked mixture, whisking constantly.
Stir the egg mixture into the cooked mixture
Stir in butter, lemon juice and peel, cook over medium heat for about 5 minutes until thickened, stirring constantly
Remove from heat and let stand 10 minutes
Pour into cooled tart shells and place in fridge for at least 2 hours

Topping

Spoon Strawberry Pie Filling on top, add Whip Cream and more Strawberry Pie Filling, if desired
Store leftovers in fridge in airtight container
http://hoosierhomemade.com/lemon-strawberry-tartlets/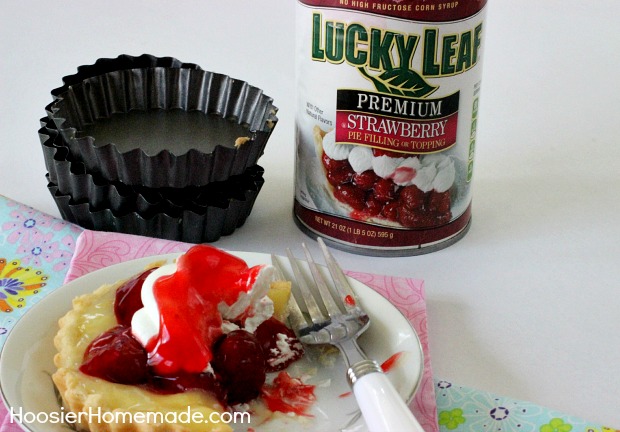 For more recipes, visit Lucky Leaf, follow them on Facebook, Pinterest or Twitter.

This luscious No Bake Cheesecake is perfect for your Spring and Easter celebrating! A simple cheesecake recipe with just 3 ingredients is transformed into beautiful Spring colors and made into a Trifle that's super easy yet impressive looking.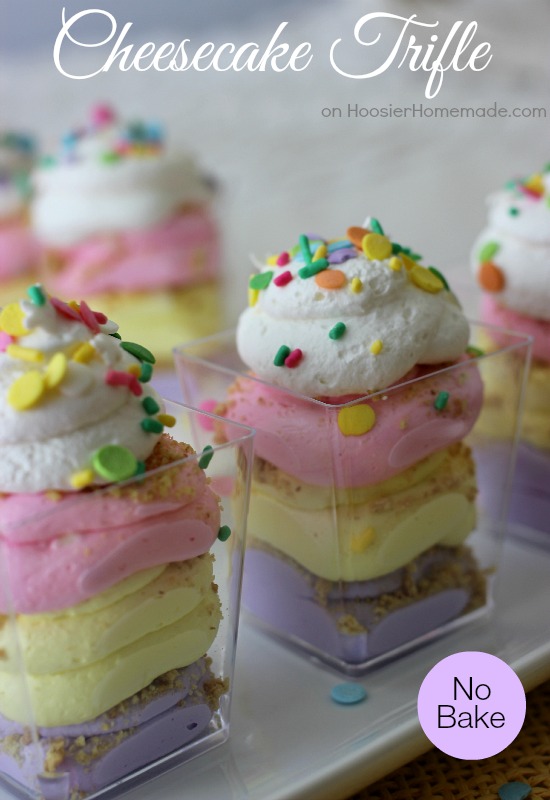 I'm honored to be a part of the 2013 Kraft Tastemaker Community, I am teaming up with Kraft Foods to share with you recipes using everyday ingredients that are sure to please your family!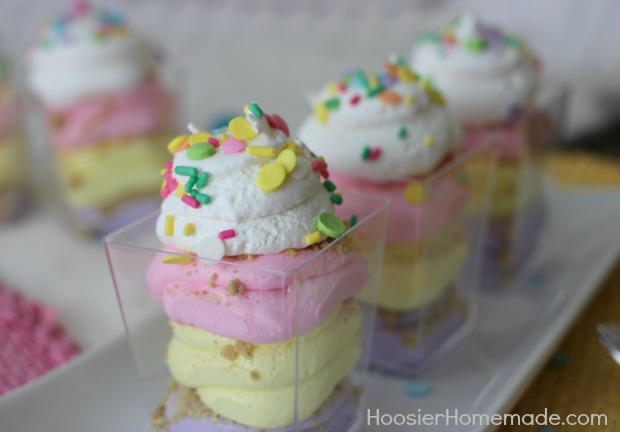 Spring is in the air! And after the long Winter most of the country saw, it's definitely a welcome sight. With Spring comes a freshness; new grass, flowers popping through the cold ground and the leaves beginning to show again on the trees. Although I love Spring, it's so hard to decide what I like best…the flavors of Fall; apples, pumpkins, cinnamon or the flavors of Spring; lemon, strawberry, lime…oh the decisions!
One thing I don't have a hard time deciding is what to serve for Easter. Along with Ham, there must be Deviled Eggs, Salad, Side Dishes and of course Easter Dessert. And this Cheesecake Trifle is perfect!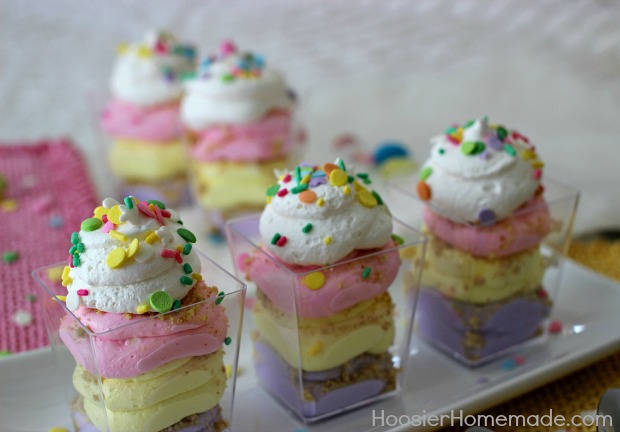 Beginning with PHILADELPHIA Cream Cheese and using the Fluffy 2-Step Cheesecake Recipe, I simply colored the cheesecake with pretty Easter colors and layered it in a mini dessert glass, a sprinkle of graham cracker crumbs between each layer and topped with COOL WHIP Whipped Topping and sprinkles.
The Cheesecake can be layered in any size or shape of glass. I have even used votive candle holders before in a pinch. You can find the dessert glasses at most department and kitchen stores, and they are very reasonably priced. You can also mix the Cheesecake up ahead of time, I would suggest filling the glasses the day you serve them. They go together in a snap though.
And in case you would rather make a pie with the filling, you can add the cheesecake mixture in layers to a graham cracker crust.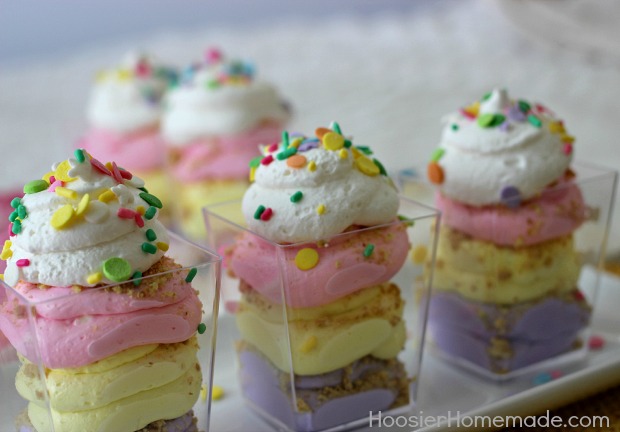 We are excited to announce that we have been selected to continue our partnership with Kraft Recipes for 2014. Here are all the delicious recipes we shared for the past year.
You can view all my recipes on Kraft.com, which one is your favorite?
No Bake Cheesecake Trifle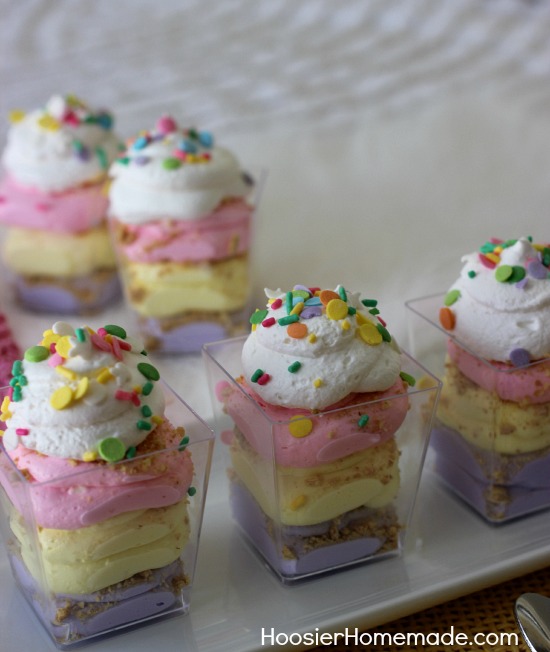 Luscious No Bake Dessert that goes together in a snap with just a few ingredients. Recipe from HoosierHomemade.com
Ingredients
1 package (8 oz) PHILADELPHIA Cream Cheese, softened
1/3 cup sugar
1 tub (8 oz.) COOL WHIP Whipped Topping, thawed
Pink, Violet and Yellow food coloring â?? 2-3 drops each
2 Graham Crackers, crushed
Sprinkles for garnish, optional
Instructions
COMBINE Cream Cheese and Sugar in a large bowl and beat until smooth
RESERVE 1/2 cup of COOL WHIP Whipped Topping
FOLD in COOL WHIP Whipped Topping until well blended
TRANSFER to airtight container and place in refrigerator for 3 hours
REMOVE from refrigerator and divide into thirds, color each with food coloring
TRANSFER into plastic resealable bag or decorator bag fitted with a large round tip
ADD Graham Crackers to a resealable bag and crush
SQUEEZE Cheesecake mixture into dessert glasses, adding crumbs between each layer
ADD reserved COOL WHIP Whipped Topping to a resealable bag and add a large dollop to the top, add sprinkles if desired
STORE in refrigerator until ready to serve, store leftovers in refrigerator
Notes
You can layer the cheesecake in any type of glass container, or fill a graham cracker crust and serve as a pie.
http://hoosierhomemade.com/no-bake-cheesecake-trifle-easter-dessert/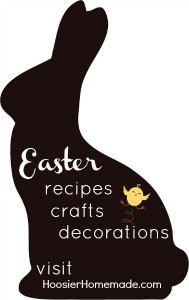 For more recipes visit KraftRecipes.com

Easy to make Blueberry Muffins that are bursting with blueberries. Perfect for Sunday brunch yet easy enough to make during the week. This classic recipe is one that I have been using for many years, today I made it lighter with fewer calories.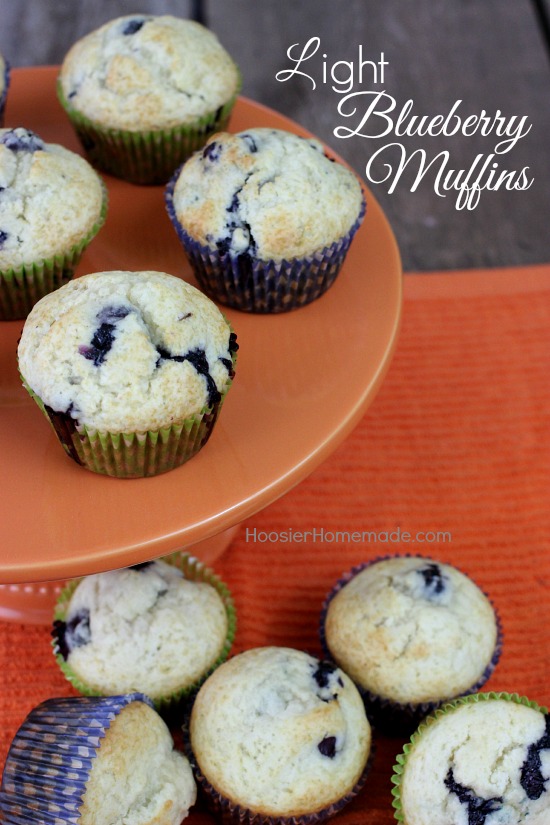 This recipe is brought to you by Truvia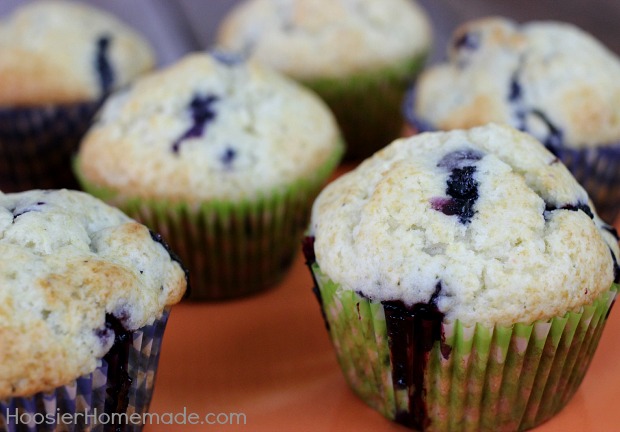 This Blueberry Muffin recipe is so easy you don't even need a mixer, in fact it's better to mix muffins by hand. Over mixing makes muffin batter tough.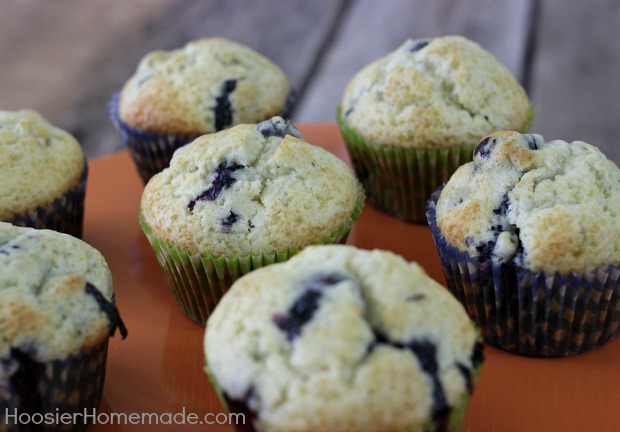 Last month I shared Berry Cobbler made lighter with Truvia Baking Blend. Sticking with the classics, I decided to give our family favorite, Blueberry Muffin recipe a little makeover as well. With Easter coming, these Blueberry Muffins would be perfect to serve for brunch!
Let's get baking…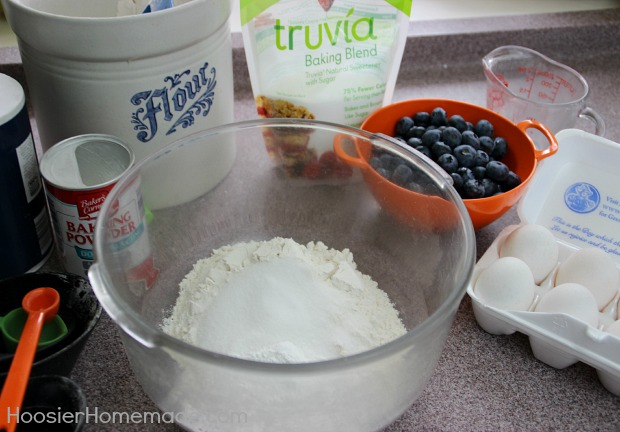 You will need simple ingredients – Flour, Truvia Baking Blend,  Baking Powder, Salt, 1 Egg, Oil, Milk and of course Blueberries. Truvia Baking Blend is a sugar substitute blend of zero-calorie Truvia natural sweetener and sugar then packaged in a product that's designed for easy, at-home baking. It also can be substituted for sugar in any recipe by simply using half as much Truvia Baking Blend as you would sugar.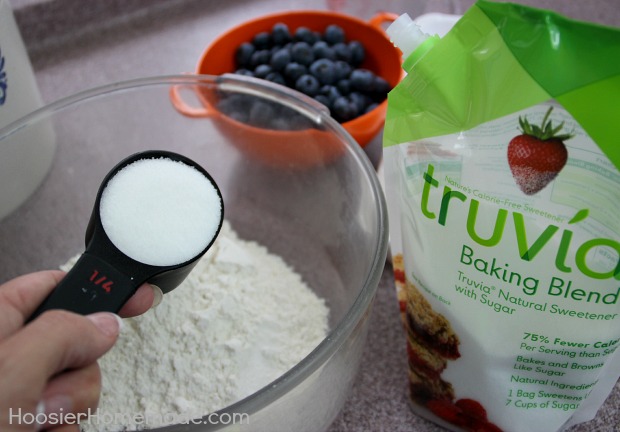 In a large bowl, combine the dry ingredients.
The wet ingredients are mixed a little different than you normally do. First add the oil to a 1 cup measuring cup and whisk the egg in a bowl.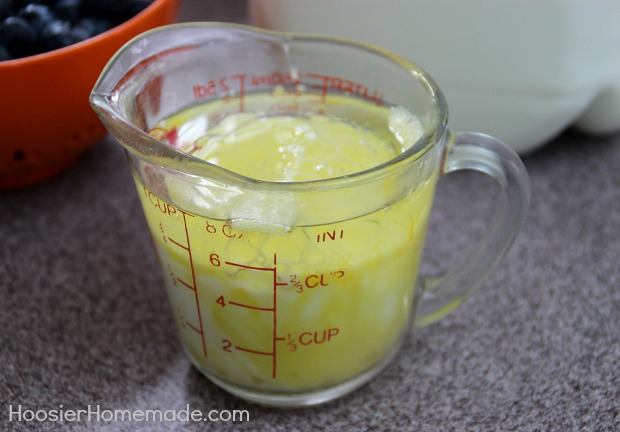 Then add the egg to the oil and fill the rest of the measuring cup with milk until it reaches 1 cup.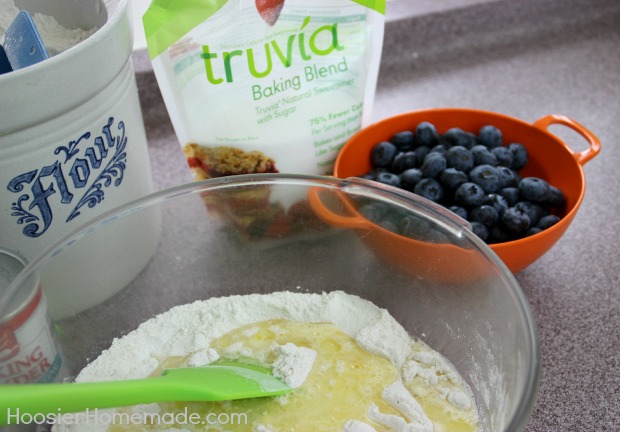 Add the wet to dry ingredients and stir just until combined. Be sure to not over mix.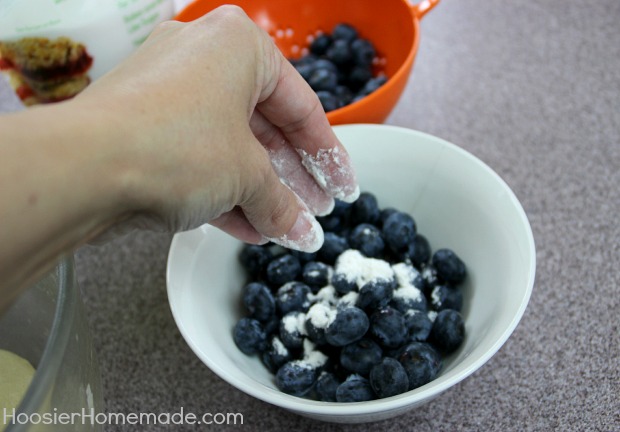 Here's another trick I always do when I add blueberries to batter, add just a pinch of flour and toss to coat the berries. This keeps the berries from sinking to the bottom of the muffin.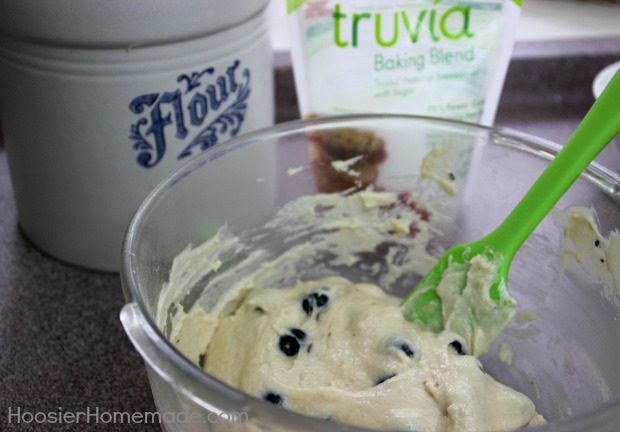 Then gently fold the blueberries into the batter. And fill the muffin tin with about 2/3 full of batter.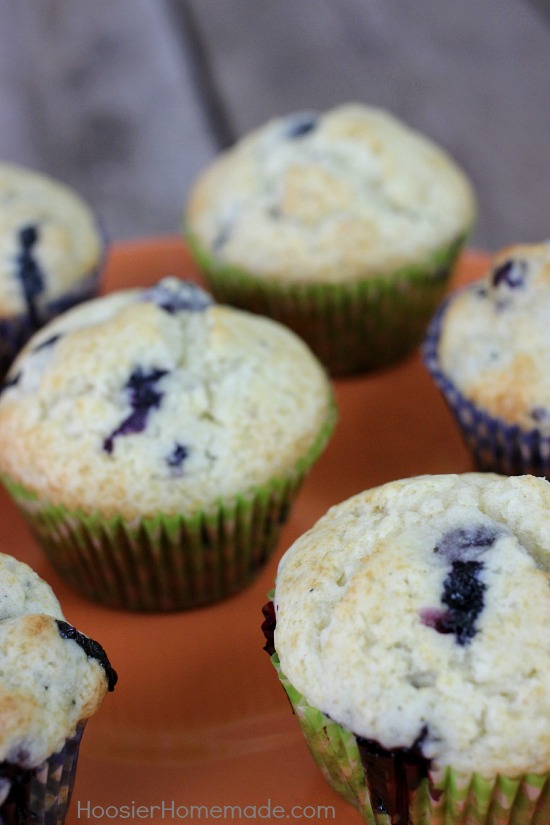 Special enough for Sunday brunch yet easy enough for a weekday breakfast. Recipe from HoosierHomemade.com
Ingredients
1 1/2 cup flour
1/4 cup + 2 tablespoons Truvia Baking Blend
1/2 teaspoon salt
2 teaspoons baking powder
1/3 cup oil
1 egg, beaten
1/3 cup milk
1 cup blueberries, fresh or frozen are fine
Instructions
Preheat oven to 400 degrees. Place liners in muffin tins, set aside
Whisk together dry ingredients
Pour oil into 1 cup measuring cup, beat egg and add to cup, fill with enough milk to measure 1 cup, beat until mixed well
Add to dry ingredients
Combine, just until all ingredients are incorporated, don't overmix
Place washed berries in a bowl
Add a pinch of flour
Coat berries with flour, I do this so the berries don't sink to the bottom of the muffin
Add to muffin mixture
Fold berries in gently
Fill liners about 2/3 full. Bake for about 15-20 minutes or until a toothpick inserted in the center comes out clean
http://hoosierhomemade.com/light-blueberry-muffins/
Looking for more recipes using Truvia Baking Blend? Here are the ones I have shared…