Margaret Thatcher with Ronald Reagan (Photo credit: Wikipedia)
My thought has always been that Reagan, Churchill, and Thatcher were the greatest leaders of the 20th century. They revived moribund economies, social systems, and military retrenchment. Along with John Paul II these 3 defeated socialism, fascism, Nazism, communism, and progressivism. Now that socialism has returned, who will rise to the challenge? God bless you Margaret Thatcher...T
And now the last of them is gone. Margaret Thatcher,
Ronald Reagan
, and
Pope John Paul II
—three who won the
Cold War
and, it isn't too much to say, saved the West (at least for a while!)—are no longer with us. Their examples remain.
They knew what they believed but also knew they had to justify their beliefs, and that one could adjust prudently to circumstances without yielding on principle. They stood firm when in power, and they took risks to get there, challenging the conventional wisdom and the respective establishments of their nations or institutions. They were conservative but not nostalgic, and would counsel us today against excessive nostalgia for their deeds and their days. They would rather, I suspect, urge that we act in their spirit—what one might call a spirit...
Having grown up in this once proud city, watched its decay, it's corrupt mayors and city council clowns, having returned home in my late 40's, it's good to see a ray of sunshine break through the clouds hovering over this dark city...T

The Detroit News ran a fascinating editorial on Tuesday about the arrival of Emergency Manager Kevyn Orr, an accomplished bankruptcy manager assigned by the state of Michigan to spend the next eighteen months cleaning up that tortured, misgoverned city. The people who killed Detroit showed up to protest Orr's arrival, but there were only about 150 of them, and little attention was paid to their antics:



Most city residents ignored the ministers who used their pulpits to raise the fervor against the state takeover, and also paid scant attention to ill-informed outside agitators such as the Rev. Jesse Jackson and TV host Rachel Maddow, who are ranting incessantly about the loss of democracy.
Instead, Detroiters appear to be willing to give Orr a chance to show what he can achieve before they react. Or they simply are resigned to the inevitable. Or they prefer any option to the failed status quo.
They got their first look at what the city's turnaround may yield Monday — as Orr was...
This from Bernie Goldberg today: Couldn't have said it better myself. Doesn't anyone in the GOP remember Ronald Reagan and his conservatism?...T

Another day of political news reports. Another day of flip-flops, ridiculously late recognition of the obvious and disjointed and dispiriting dribble from the Grand Old Party. Geez…can they possibly be this mindless and out of touch? Yes, me thinks.

Where in the world to start? There's enough material for a whole season's worth of political sitcom episodes…perhaps titled Bozos and Bureaucrats.

I read RNC chairman Reince Priebus "wants to explore the possibility of choosing who actually asks the questions during the debates." Imagine that. The equivocations in his statement turn one's stomach.

But, perhaps we should be thankful Priebus stumbled upon a glaring flash of the obvious: the deck has been stacked again Republicans and Conservatives (note the distinction) in presidential debates for, oh, let's give it thirty years or so.

Perhaps if Priebus remains in his current position another thirty years his growing observational acuity will reveal another revelation, something small, not really significant…like not going to political gunfights with...
Fascinating. As a follow-up to our last post on "the God Particle" discovery as the building block of the universe, this subject compels, and shows that the human mind is currently uncapable of comprehending this subject. A truly humbling experience...T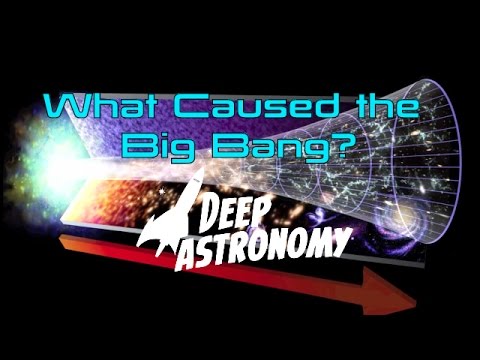 For almost one hundred years, we have known that the universe is expanding. We have traced this expansion back in time, through to the very beginning when the universe occupied an infinitesimal point in space. This was the state of the universe at time t=0, over 13 billion years ago.

It is from this starting point that everything we are familiar with came into existence: protons, neutrons, stars, galaxies - even space and time itself are here. At time t=0, this point began an unprecedented inflation, in this instant time and space were born. This event has become known as the Big Bang.

The big bang is our current, most accepted theory for how the universe began. It was inspired by the discovery that the universe is expanding.

It was an unusual and highly counterintuitive event. It was not an explosion, it did not occur inside anything, rather, everything that we are familiar with: left, right, up, down, cause and effect, the stage for all physical laws,...
More Recent Articles
---
Click here to safely unsubscribe from "NAVITOR." Click here to view mailing archives, here to change your preferences, or here to subscribe • Privacy