WIRTW #432 (the "Hotel Norha" edition)
This what one's happy place looks like
Jack White month comes to an end with a few clips from Norah's most excellent School of Rock "Many Shades of Jack White" show. She was asked to do a lot in this show. Of the 19 songs in the set, she sang lead on 9 (including Hotel Yorba, in which sang and played guitar), guitar on another, and background vocals on 3 more. That's a .684 batting percentage, which is a whole bunch for a 10 year old to carry on her shoulders. And she totally killed it (not that I'm biased).
Two things stand out for me. First, I love when Norah gets to sing
and
play guitar simultaneously, which she did on one of my all time favorites,
Hotel Yorba
. Secondly, I love how Norah is no longer just on stage singing or playing some songs, but is transitioning into an entertainer, cognizant of the fact she is, in fact, putting on a show for an audience.
Judge for yourself. Here's
the best 14:03 from the shows
.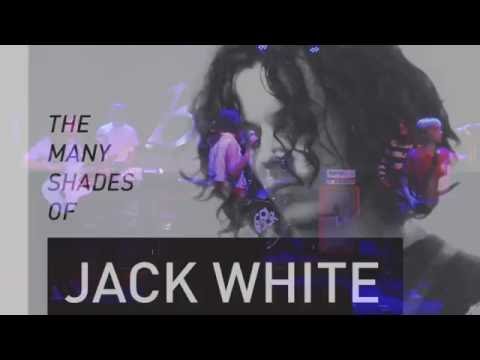 Here's what I read this week.
Discrimination
Social Media & Technology
HR & Employee Relations
Wage & Hour
Labor Relations
Will OSHA's new whistleblower rules invalidate your settlement agreement?
When an employer presents an agreement to an employee ancillary to the separation of that employee's employment, or settles a claim asserted by an employee, part of the bargain for which the employer is paying is finality. Yet, over the past couple of years, the federal government has made this finality harder and harder to achieve.
Confidentiality, non-disparagement, and other "gag" provisions in employee separation and settlement agreements have been under attack by various federal agencies, including the
EEOC
and the
NLRB
. Now, OSHA also has joined the fray.
Last month,
OSHA published new guidance
, part of its revisions to its Whistleblower Investigations Manual, which seeks to free employees to report safety and other violations to the government.
As part of OSHA's administration of
myriad whistleblower protection statutes
, OSHA reviews settlement agreements between complainants and their employers. OSHA only approves such agreements that it deems to be fair, adequate, reasonable, and in the public interest, and if the employee's consent was knowing and voluntary. If OSHA encounters a provision that prohibits, restricts, or otherwise discourages an employee from participating in protected activity, it will reject the agreement until the employer removed the allegedly offensive provision.
OSHA's updated guidance clarifies the criteria OSHA will use to evaluate whether an agreement impermissibly restricts or discourages protected activity.
Moving forward, OSHA will not approve any of the following "gag" provisions:
A provision that restricts the employee's ability to provide information to the government, participate in investigations, file a complaint, or testify in proceedings based on an employer's past or future conduct. For example, OSHA will not approve a provision that restricts an employee's right to provide information to the government related to an occupational injury or exposure.
A provision that requires an employee to notify his or her employer before filing a complaint or voluntarily communicating with the government regarding the employer's past or future conduct.
A provision that requires an employee to affirm that he or she has not previously provided information to the government or engaged in other protected activity, or to disclaim any knowledge that the employer has violated the law.
A provision that requires an employee to waive his or her right to receive a monetary award from a government-administered whistleblower award program for providing information to a government agency, or that requires an employee to remit any portion of such an award to the employer.
So, what is an employer to do? How can an employer secure as much finality as possible while satisfying OSHA's stance against gag provisions? OSHA suggests prominently inserting the following clause into the agreement:
Nothing in this Agreement is intended to or shall prevent, impede or interfere with complainant's non-waivable right, without prior notice to Respondent, to provide information to the government, participate in investigations, file a complaint, testify in proceedings regarding Respondent's past or future conduct, or engage in any future activities protected under the whistleblower statutes administered by OSHA, or to receive and fully retain a monetary award from a government-administered whistleblower award program for providing information directly to a government agency.
Another suggestion? Don't go this alone. Work with your labor and employment counsel to ensure that your agreements are up to date with the ever changing legal landscape. If you haven't recently updated your "standard" release, now is a good time to do so. The government is watching.
The most expensive bottle of orange juice ever
Today, I bring you a first for the blog. A magic trick. Read along as the EEOC transforms a $1.69 bottle of OJ into $277,565.
I'll let the
EEOC explain it's own magic
:
A federal jury has found in favor of the EEOC in a federal disability discrimination lawsuit against the retail giant Dollar General…. EEOC had charged Dollar General with firing a cashier at its Maryville, Tenn., store because of her need to treat her diabetes.
According to EEOC's suit, the cashier, an insulin-dependent diabetic, told her supervisor she was a diabetic and requested on several occasions that her supervisor allow her to keep juice near the register to prevent a hypoglycemic attack. At trial, the cashier testified that her supervisor told her that Dollar General did not allow employees to keep food or drink near the register. …
While alone in the store one day, the cashier drank orange juice prior to purchase, in violation of Dollar General's "grazing" policy, in response to symptoms of a hypoglycemic attack and to protect the store. As soon as the medical emergency passed, the cashier paid for the bottle of orange juice that cost $1.69 plus tax. Later, the district manager and loss prevention manager appeared in the store to address inventory shrinkage and fired the cashier after she admitted to drinking orange juice prior to purchase. The store fired the emp­loyee even though it knew she drank the orange juice because of her diabetes and that she had requested to keep juice near the register. …
The jury returned a verdict … for EEOC and the victim, awarding the former cashier $27,565 in back pay and $250,000 in compensatory damages.
When an employee requests an accommodation that costs a grand total of $1.69, make the accommodation. Never mind that the employee's manager was ignorant of the company's accommodation policy that would have permitted the employee to keep a drink near her register.
Truthfully, there is no magic here, just a stunning failure of common sense, not to mention legal obligation.
Can you require flu shots for your employees?
As the calendar winds its way into autumn, and as the temperature starts to trend downward, we move into flu season. Which is why should pay special attention to
this story from Employment Law 360
:
A … hospital was sued by the U.S. Equal Employment Opportunity Commission in Pennsylvania federal court Friday, over allegedly firing six employees after it denied their request for a religious exemption from the flu vaccine.
According to the complaint, Saint Vincent Health Center maintained a policy that provided exemptions for medical or religious reasons, which allowed employees to wear face masks instead of receiving the violation. But it denied the exemptions in the case of the six employees, who were fired in January 2014.
So, can you require your employees to receive a flu shot as a condition of employment?
According to same EEOC
that is suing the Pennsylvania hospital over this very issue, the answer is a qualified yes.
An employee may be entitled to an exemption from a mandatory vaccination requirement based on an ADA disability that prevents him from taking the influenza vaccine. This would be a reasonable accommodation barring undue hardship (significant difficulty or expense). Similarly, under Title VII of the Civil Rights Act of 1964, once an employer receives notice that an employee's sincerely held religious belief, practice, or observance prevents him from taking the influenza vaccine, the employer must provide a reasonable accommodation unless it would pose an undue hardship as defined by Title VII ("more than de minimis cost" to the operation of the employer's business, which is a lower standard than under the ADA).
Thus, at least as far as the EEO laws are concerned, a private employer can require flu shots as long as you are willing to accommodate employees' disabilities and religions.
Are you sure you want to take that case to trial?
Consider
Locigno v. 425 West Bagley, Inc. [pdf]
, decided last week by an Ohio appellate court.
This case is remarkable. Because of some odd communications between a juror and the court, the concurring opinion gives a unique look behind the curtain of jury deliberations. And it isn't pretty.
The jury foreperson passed the following letter to the judge's bailiff:
As the jury foreperson in this trial, I feel compelled to share the following with you. It has come to a point in the trial where the jury agrees that there was some degree of wrong doing by the Defendant and some agree that also on the Plaintiff's part. At this juncture, jurors have started to make personal attacks on others and brought others' children and even God and Religion into their decision making process. Much to my dismay, one juror has referred to two other jurors as pigs because they are business owners and the Defendant is a business owner. One has taken a personal stance and said I will never understand until this happens to my two daughters. I have tried with little or no success to mediate these events and have repeatedly read the jury charges to them. Many, mainly the women, are too passionate and can not set their passions aside to consider the testimony put before them as their basis for the decision making process. We have one juror with a sprained or strained back from a car accident that is very rational and a good juror, but, in light of his discomfort some of the other jurors are starting to leverage him because they know he is in pain and wants to just go home. I am very disturbed by the fact that some jurors are merely just wanting to send a message without making decisions based on the evidence presented and testimony that has taken place over the last 7 days.
Ultimately, the jury reached a verdict for the plaintiff.
Yet, what does this letter illustrate?
Jurors were making ad hominem attacks on each other, some of which focused on jurors' children and religion.
Jurors disparaged the parties.
Jurors leveraged another's medical condition to pressure him into a decision.
Jurors let their personal experiences override the facts as presented in the case.
What does this one glimpse into the jury process show? That this jury tried to rely on everything but the facts to reach a decision. We hope that jurors leave their prejudices outside the deliberation room and focus on the testimony and evidence presented during the trial. This one example shows that this hope is not always satisfied.
There are lots of disputes that must be litigated to be resolved. A (small) percentage of them will even need a jury of our peers to conclude. When a plaintiff makes a settlement demand many times in excess of what it will cost you defend the case, litigation makes sense. When the future of your business hinges on an outcome (such as a key employee's theft of trade secrets), litigation makes sense. When an employee did something horrifically wrong causing the termination, and you cannot in good judgment pay that employee any amount of money, litigation makes sense.
However, when deciding whether to take your case all the way, remember
Locigno v. 425 West Bagley
.