A very happy 10th birthday to my smart, sassy, wise beyond her years, talented, and beautiful daughter, Norah. I have no idea how this happened in 10 quick years, but I am certainly enjoying the ride.
Here's the rest of what I read this week:
Discrimination
Social Media & Techology
HR & Employee Relations
Wage & Hour
Labor Relations
OSHA & Safety
One of the very first posts I ever wrote on this blog, almost nine years ago to the day, discussed the EEOC's then-new
Enforcement Guidance on Unlawful Disparate Treatment of Workers with Caregiving Responsibilities
. One of the key issues noted by the EEOC in that document, and three years later in its follow-up document,
Employer Best Practices for Workers with Caregiving Responsibilities
, was eldercare discrimination:
Of course, workers' caregiving responsibilities are not limited to childcare, and include many other forms of caregiving. An increasing proportion of caregiving goes to the elderly, and this trend will likely continue as the Baby Boomer population ages. As with childcare, women are primarily responsible for caring for society's elderly, including care of parents, in-laws, and spouses. Unlike childcare, however, eldercare responsibilities generally increase over time as the person cared for ages, and eldercare can be much less predictable than childcare because of health crises that typically arise. As eldercare becomes more common, workers in the "sandwich generation," those between the ages of 30 and 60, are more likely to face work responsibilities alongside both childcare and eldercare responsibilities.
Nine years hence, it appears that employers haven't gotten the message. Fortune recently reported that
more employees are suing over family care—and winning
:
Between 1998 and 2012, federal employment discrimination cases declined overall. But not employee lawsuits over family-leave discrimination: They shot up 590%. In the past 10 years … the fastest-growing type—up 650%—was brought by employees who were taking care of elderly relatives. Nor is this a "women's issue." Well over a third (39%) of those eldercare actions were brought by men, who also filed 336% more paternity-leave lawsuits than in the decade before.
For employers, this gets expensive. Plaintiffs have been winning cases about 70% of the time, the study says, or more than twice as often as they prevail in other kinds of employment suits. Altogether, litigation over what the study calls "FRD," for family responsibilities discrimination, has cost employers almost half a billion dollars ($477,009,417) between 2006 and 2015, more than double what it cost in the previous decade. And that's a conservative estimate, because it doesn't include the cost of confidential out-of-court settlements.
This issue hits workers my age particularly hard, as we are bookended by caregiving responsibilities. We not only have our children to which to attend, but also our parents. Employers that mis-perceive employees dedication to their families as a lack of dedication to their jobs are missing the bigger picture. It is not only the
right
thing to grant your employees the flexibility to attend to family issues when they arise, but it is also the
legal
thing. $477 million dollars suggests that employers, unfortunately, have not received this message.
I spent yesterday in a deposition. That fact is not all that unusual for a litigator. What makes yesterday's exercise stand out is that I was the deponent, not the attorney. I spent my day under oath, answering questions.

As the mind of a blogger works, I thought to myself, "How can I turn this experience into a blog post?" And then I realized that I already had, six years ago, in a post entitled, 10 tips for preparing for your deposition. So join me on this trip back through the archives.
Tell the truth. Enough said.

Answer the specific question asked. Do not volunteer other information. Do not explain your thought process. You are only required to answer the question that is asked. The lawyer on the other side is being paid to ask specific questions to elicit the specific information being sought. Do not do his job for him by unnecessarily offering other information.

If you do not understand a question, do not answer. Simply say that you do not understand. It is the lawyer's job to formulate understandable questions, and not your job to guess at what is trying to be asked of you.

Do not guess. If you cannot remember something, your answer should simply be: "I do not remember." If you have a vague memory, give that vague memory with a qualification.

A deposition isn't a memory test. If you are asked for a time or date, and you cannot recall specifics, it is okay to give an approximation. Just qualify the answer by saying that it is an approximation or an estimate.

Beware leading questions. An examiner is usually allowed to try to put words in your mouth with leading questions. Do not agree to inaccurate statements contained within the question. To same end, do not automatically accept the questioner's summary of your prior testimony, unless it is 100% accurate.

Give complete answers, and then stop. Always finish your answer. If you are interrupted, let the lawyer finish the next question, and then go back and finish your prior answer. If you are finished with an answer and it is complete, accurate, and truthful, stop talking and stay silent. Do not add to your answer because you feel a need to fill the silence.

Documents. If you think you need a document to help you truthfully and accurately answer a question, ask for it. But, do not agree to supply any documents requested by the questioner. All such requests should go through your lawyer.

Objections. Even if your lawyer objects, you usually still have to answer the question. You will only not answer if your lawyer expressly instruct you accordingly (usually because the other lawyer is asking about attorney-client communications).

Humor doesn't work. Sarcasm and humor do not translate well on the written page. Also, never express anger or argue with the questioner, or use even the mildest of off-color language. A deposition is a professional event, and you should act professionally.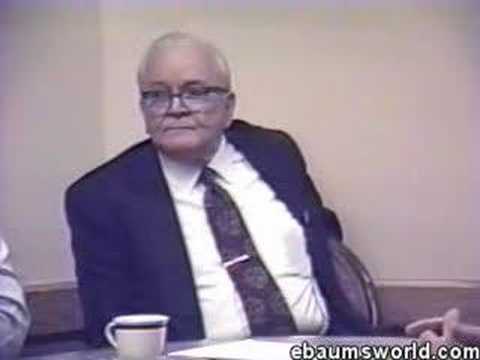 Or
like this
: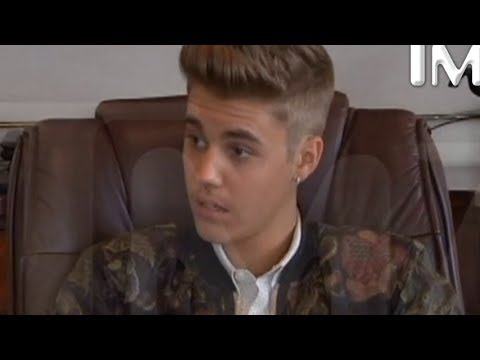 Yesterday, in
Green v. Brennan [pdf]
(background
here
), the Supreme Court considered when the statute of limitations begins to run for a constructive discharge claim—when the employee resigns or at the time of an employer's last allegedly discriminatory act allegedly causing the resignation.
For the uninitiated, a constructive discharge is when an employer makes ones working conditions so intolerable that a reasonable person under such circumstances would have felt compelled to resign. It is not an independently unlawful act, and must be tied to some underlying illegal conduct (i.e., unlawful discrimination or harassment) to support a claim. Thus, if the misconduct is alleged to have violated Title VII, and if the employee resigns in the face of such circumstances, Title VII treats that resignation as tantamount to an actual discharge.
In
Green
, the Court held that the statute of limitations for a constructive discharge claim begins to run when the employee resigns:
We address here when the limitations period begins to run for an employee who was not fired, but resigns in the face of intolerable discrimination—a "constructive" discharge. We hold that, in such circumstances, the "matter alleged to be discriminatory" includes the employee's resignation, and that the … clock for a constructive discharge begins running only after the employee resigns.
The Court reached this conclusion for four reasons:
The resignation is part of the elements of a constructive discharge claim, and without the actual resignation, no such claim even exists.
Nothing in Title VII suggests to the contrary.
The contrary rule (starting the clock ticking before an employee can actually file suit) would impede Title VII's remedial purpose by requiring an employee to file a complaint after an employer's discriminatory conduct, and then also requiring an employee to later amend that to allege constructive discharge after resigning.
Requiring that an employee file a complaint before resigning ignores that an employee may not be in a position to leave his job immediately.
While I can't necessarily argue with the Court's logic, this case does have has real implications for employers. An employee only has 300 days to file a charge of discrimination with the EEOC, which serves as the prerequisite to the filing of a later lawsuit in federal court. This decision provides employees the maximum amount of time to file preserve their rights and file with the EEOC. One would assume this rule would also apply under state law, which, in Ohio, gives employees a whopping six years(!) (
for now
) to file a discrimination lawsuit.
Just about a year ago, in
Moran v. Al Basit LLC
, the 6th Circuit seemed to hold that all an employee needs is his or her own testimony to establish an entitlement to unpaid compensation under the FLSA. At the time, I expressed concern that such a holding
might
lead to more jury trials in off-the-clock wage/hour cases:
This ruling is scary, and has the potential to work extortionate results on employers. If all an employee has to do to establish a jury claim in an off-the-clock case is say, "The employer's records are wrong; I worked these approximate hours on a weekly basis," then it will be impossible for an employer to win summary judgment in any off-the-clock case.
Craig argues that her "timesheets [sic] alone establish, as a matter of law, that she is entitled to overtime wages." … Craig conflates the issues. In an FLSA motion for summary judgment, a plaintiff must prove both "that he or she performed work for which he or she was not properly compensated," … and that the employer had actual or constructive knowledge of that overtime.…
No one disputes that Craig worked overtime or that she was not compensated at the statutory rate. As such, this case turns entirely on whether Bridges Brothers "knew or had reason to believe" that Craig was working overtime. Whether a party had the requisite knowledge is a question of fact.… It requires "[c]redibility determinations, the weighing of the evidence, and the drawing of legitimate inferences," all of which "are jury functions, not those of a judge." While a jury could conclude that an employer exercising reasonable diligence should know what is on its own time sheets and payroll records, we cannot say as a matter of law that a jury could not conclude otherwise here.
Off-the-clock pay issues are tricky for employers. The standard—an employee must be paid if the employer knows or should have known that the employee was working—is simple in explanation but difficult in execution. When should an employer know that an employee is working? Craig establishes that an employee needs something more than one's own word for it on a timesheet.