4 Favorite Spring Fashion Pieces
You can feel Spring in the air here in Nashville. This winter has been unusually warm. With temperatures not supposed to be lower than 65 over the next couple of weeks, it has me picking out a few of my new favorite Spring fashion pieces:
1. Sassy Sparrow Bag: I saw this bag online and knew it had to be something that was added to my bag collection. The Lizzie in Tan Stripe bag is a bag you can use year round and for everyday use. The Lizzie is the result of their love of high quality leather, combined with the heirloom line of fabrics that The Sassy Sparrow has to offer.
You really have to touch it to appreciate it's quality and uniqueness. It has an adjustable strap so it can be worn as a cross body bag or a shoulder bag. Pretty great, huh? The Lizzie is roomy with a total of 6 pockets lining the inside. The bag is made of cotton and leather – two of my favorite thingss. You are sure to love the versatility, design, and beauty of this bag. It's simple, yet turns heads at the same time.
Measurements: Length – 13.5" ; Height – 11" ; Base Width – 3"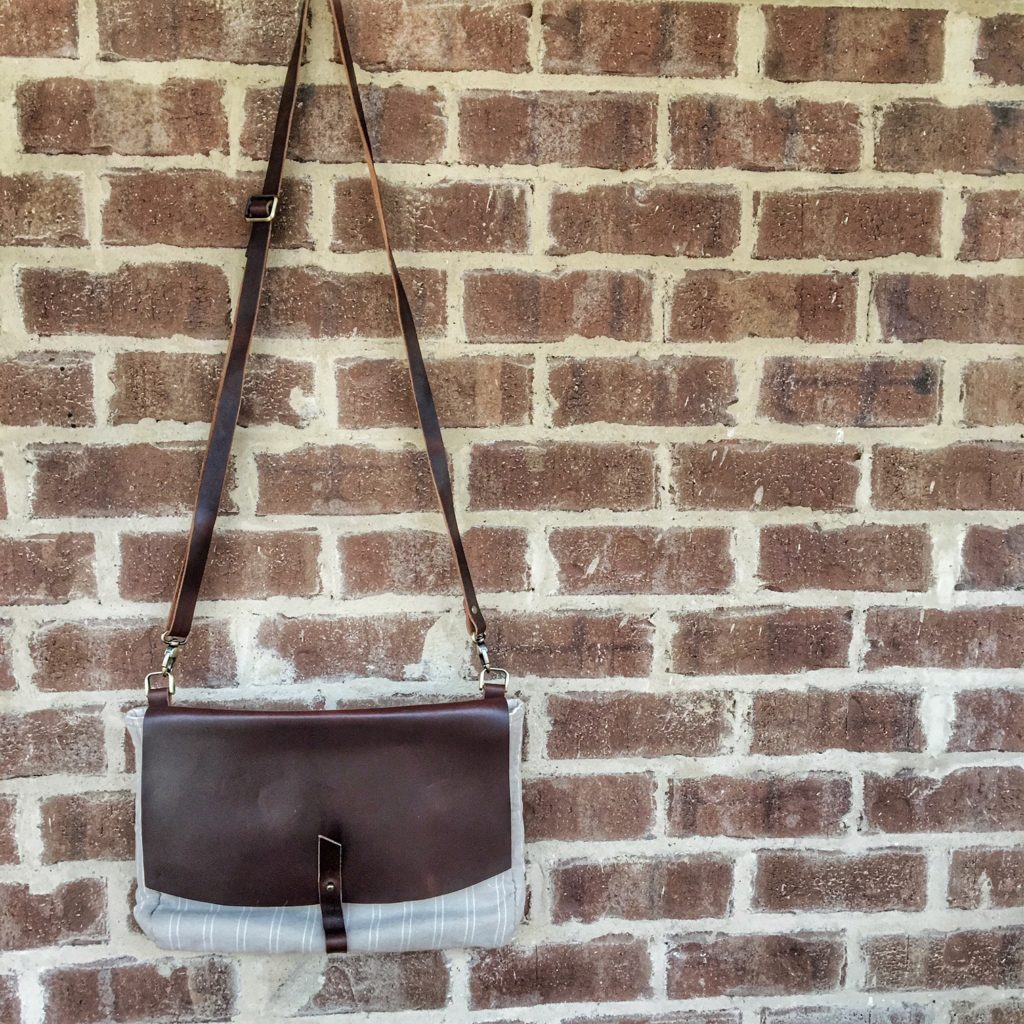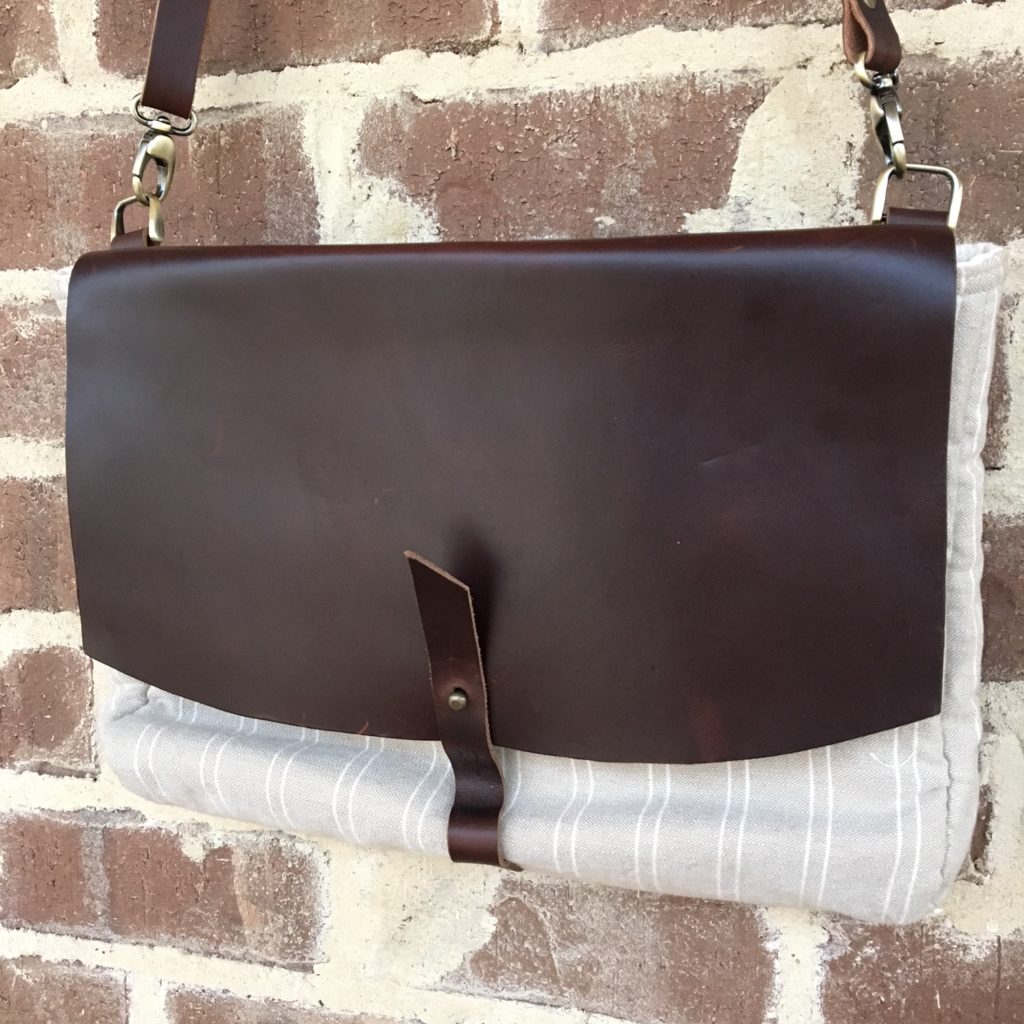 I'm excited to hand out 10% off your order with Sassy Sparrow! Just use the code "meghaninsta10" at checkout to receive the discount.
2. The Paisley Hanger: I recently came across an adorable boutique on Instagram (imagine that) called The Paisley Hanger. Their boutique clothing is just adorable and I love how affordable it is. The Smell the Flowers top from this boutique is perfect for your Spring and Summer style. It's lightweight and looks adorable worn with a pair of leggings or with a cardigan if it's a chilly Spring day.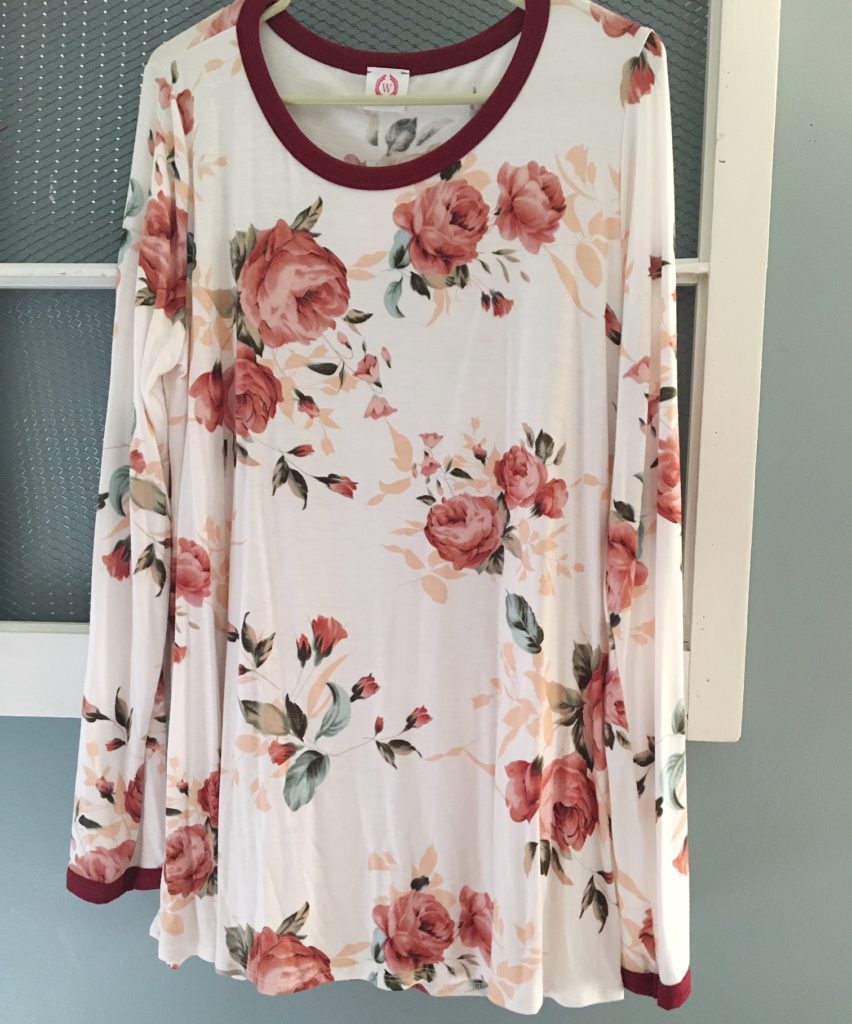 Would you like a discount code to use at The Paisley Hanger? I thought so. Use code MEGT for 15% off through the month of February (2017). I'm anxious to hear what you pick out.
3. New Creation: New Creation is a Harrisonburg, VA based non-profit counteracting human trafficking through education, awareness, design, + the hope of Christ. When I ran across them on Instagram, I immediately hit the "follow" button because well, you all know how much I love a good non-profit like New Creation.
When I started browsing their shop, I fell in love with the Chevron Necklace. I love that it can be dressed up or down. Their focus?
To:
Education youth on the dangers of human trafficking + unveil common lures that traffickers use
Empower + Mobilize communities to get involved in counteracting this injustice
Fund rescue + restoration around the world through the New Creation Shoppe
Equip + Train law enforcement, teachers, medical professionals, + other leaders to spot the read flags of human trafficking
Support local survivors by collaborating with agencies to provide after care needs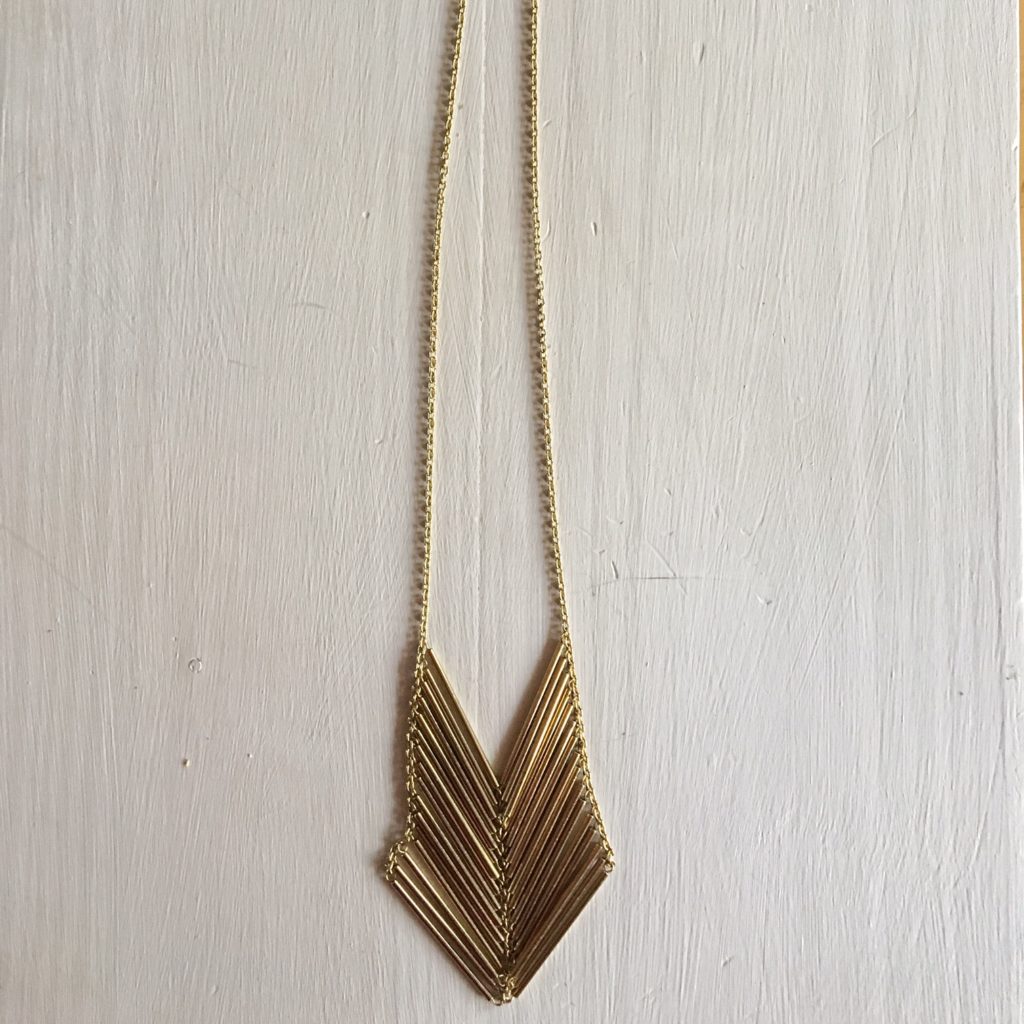 If you didn't love them enough already, how about we have a giveaway? Who would like to win one of these Brass Chevron Necklaces? One lucky winner will be chosen! To enter:
Comment on this post letting us know you followed on Instagram.
Comment on this post letting us know if you like the Brass or Silver Chevron Necklace better.
Giveaway ends 2/28 at 12pm CST. Winner has 24 hours to respond to the email or a new winner is chosen.
4. ThredUp: Think online consignment with name brand clothing, shoes, and accessories. Yep, it's pretty amazing. Think second-hand first.
I first discovered ThredUp a year or so ago and fell in love. Adorable, clothing is my favorite, but sometimes it is just too expensive, if we're being real. ThredUp has so many varieties of name brand clothing for both women and children. My favorite is that it's all affordable. If you have clothes that are in great condition and you'd like to get rid of them, send them to ThredUp and make some cash! Just request a "Clean Out" packet and they'll send you instructions and all you need to consign with them.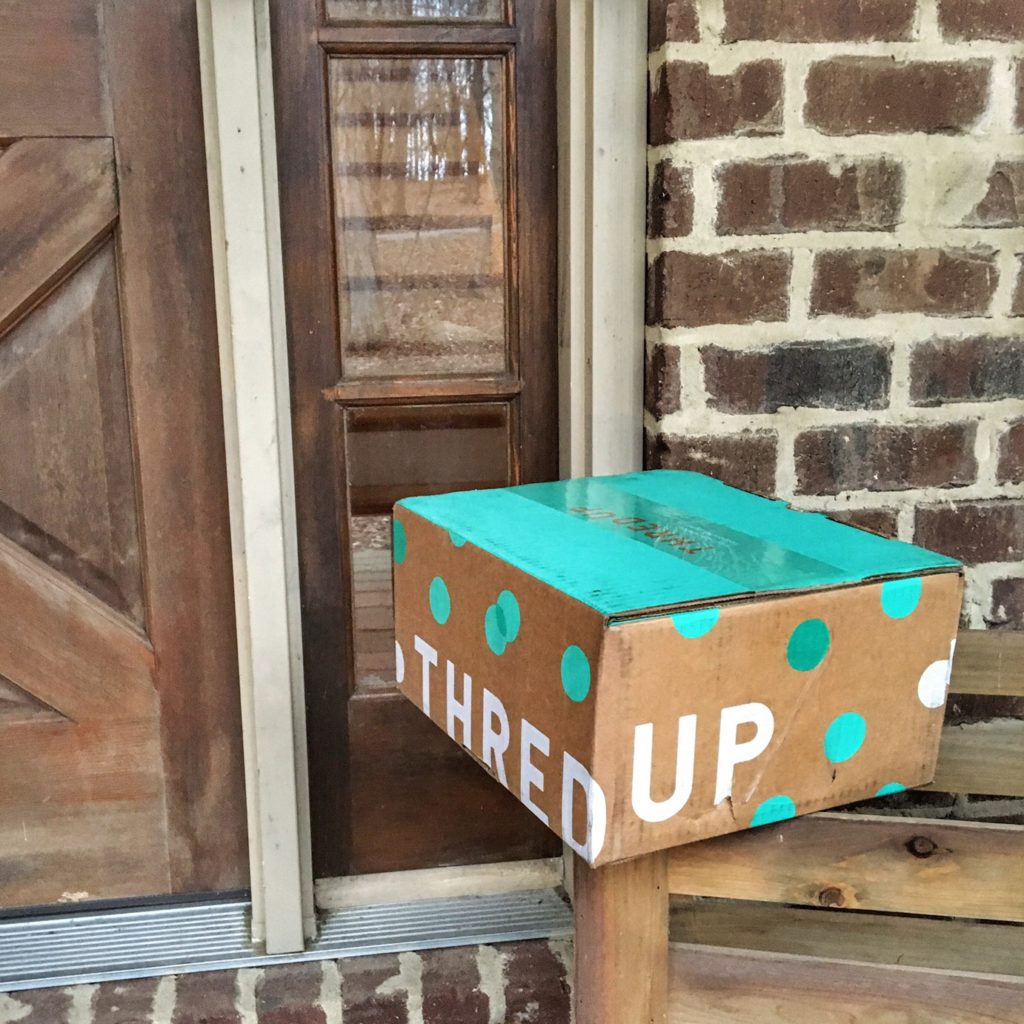 Most recently I purchased a couple of pairs of shorts, a skirt, and a pair of sandals for just $32. Pretty great, huh?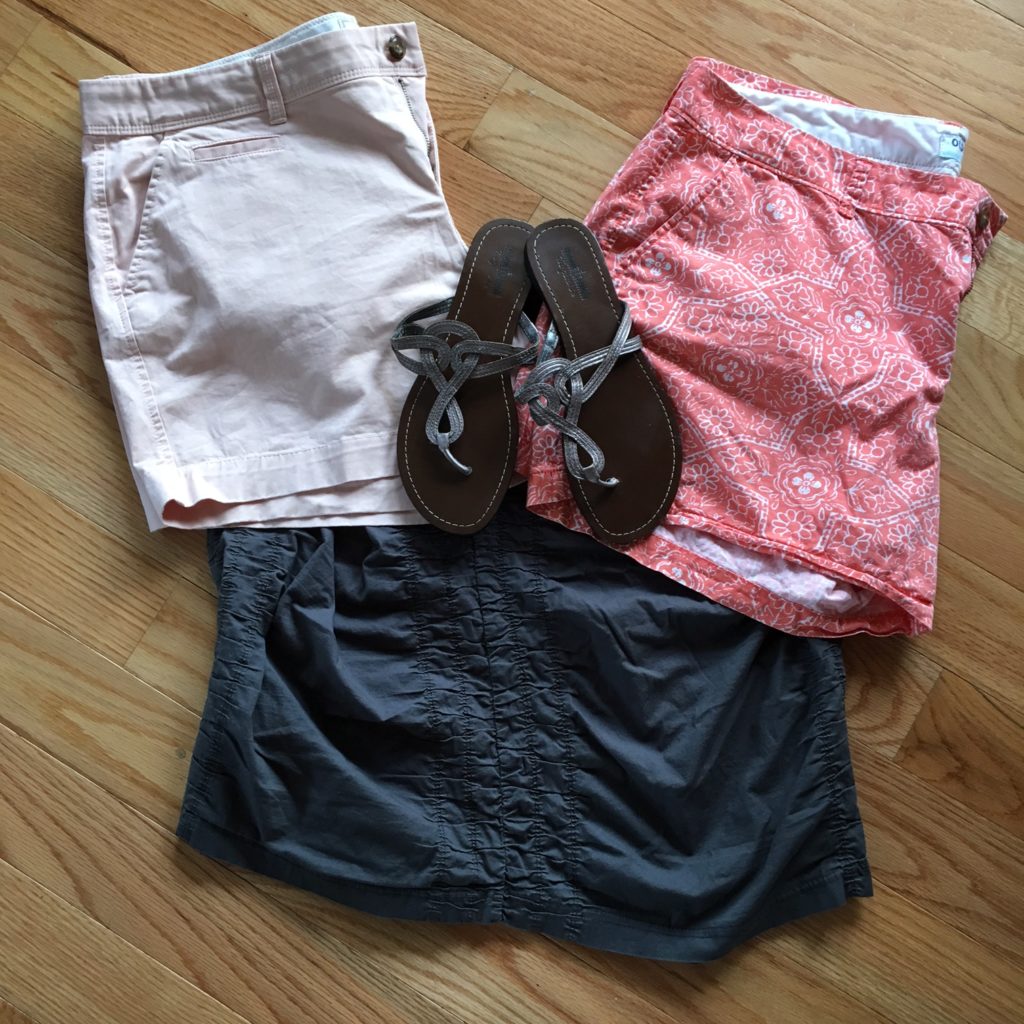 I'd love to give you $10 to spend. What do you have your eye on? Click HERE to receive your $10.
What are some of your favorite Spring fashion pieces? I'm always on the hunt for adorable and affordable. Comment on this post and let me know. 
We received these products at no cost in exchange for our honest review. All opinions expressed are solely mine.
The post 4 Favorite Spring Fashion Pieces appeared first on www.meghantucker.com.









Friday Favorites!
It's time to celebrate the weekend! It's Friday and that means it's time for a little Friday Favorites around here. If you'd like to join in, I'd love it. Just comment on this post with a few of your Friday Favorites.
Old Barns. I have this thing for old barns. This morning, I saw this beauty on Instagram and fell in love. Simple yet perfect. Go check out AgedPage Photography for more great farmhouse style photos.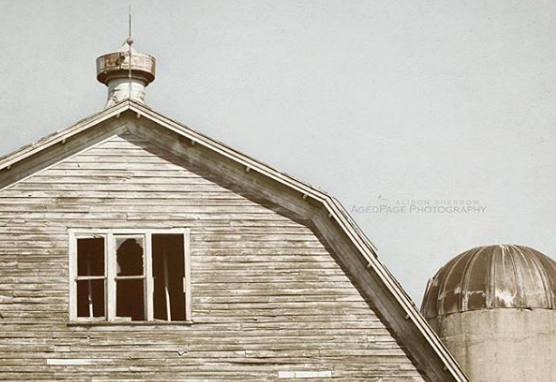 50% off sales from
Cents of Style
. It only happens twice a year, and today it's time to snag these deals. Use the code SPARKLESALE and it will take 50% off the lowest marked price + FREE SHIPPING. The code is valid 1/27-1/29.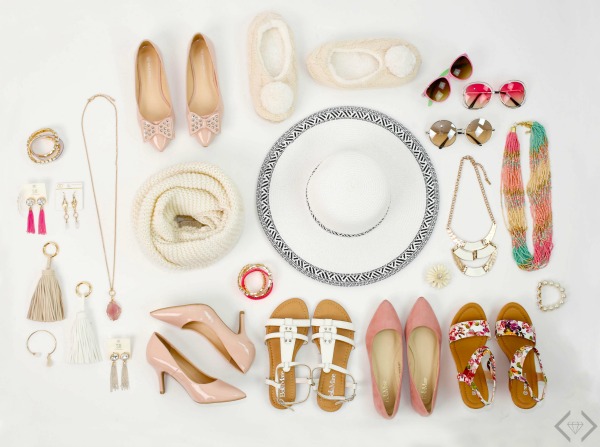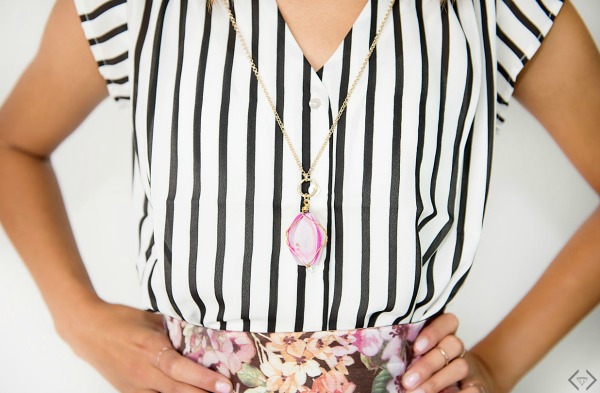 The Instant Pot. 
 It's been sitting in our pantry for quite a while. Last week I took it out, tried a recipe, and am now hooked.
Spaghetti and meatballs prepped and cooked in 10 minutes
? Yes, please. Steak marinated and cooked to perfection in 35 minutes? Why, yes! It's my new favorite thing to use in the kitchen. If you don't already have it, get yourself one.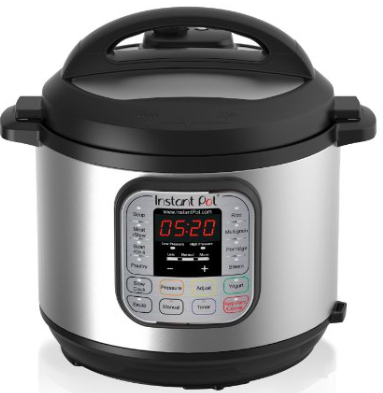 Tazo Passion Fruit Sweetened Tea from Starbucks. I'm not much of a coffee drinker so when we go to Starbucks I usually get this shaken ice tea. It's pretty amazing. Be careful, you'll be hooked.
Valentines Day cards for class. I love watching my boys create valentine cards for their homeschool co-op and MDO classes. These are adorable and think we may just send these to their class this year. The best part? They're non-candy related….and all the mama's said "Amen".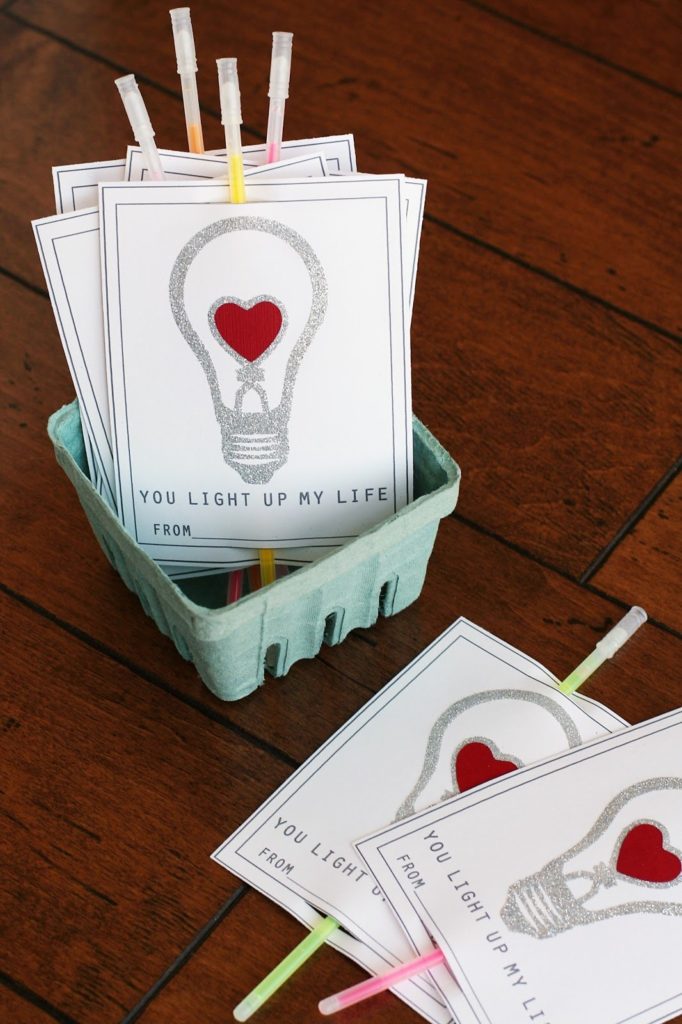 What about you? What are some things you're loving this Friday?
The post Friday Favorites! appeared first on www.meghantucker.com.
What I'm Reading This Spring
I'll admit it. I'm not a reader. One of my goals for the new year is to read more. Instead of turning on Netflix when the kids are resting in the afternoon, I'm going to pull out a book and finish it. Yes, finish it. Not start it and 3 months later pick it back up like I have been doing. A couple of these books I've read before and the rest have been given to me recently. This is what I'm Reading This Spring.
Have you read any of them?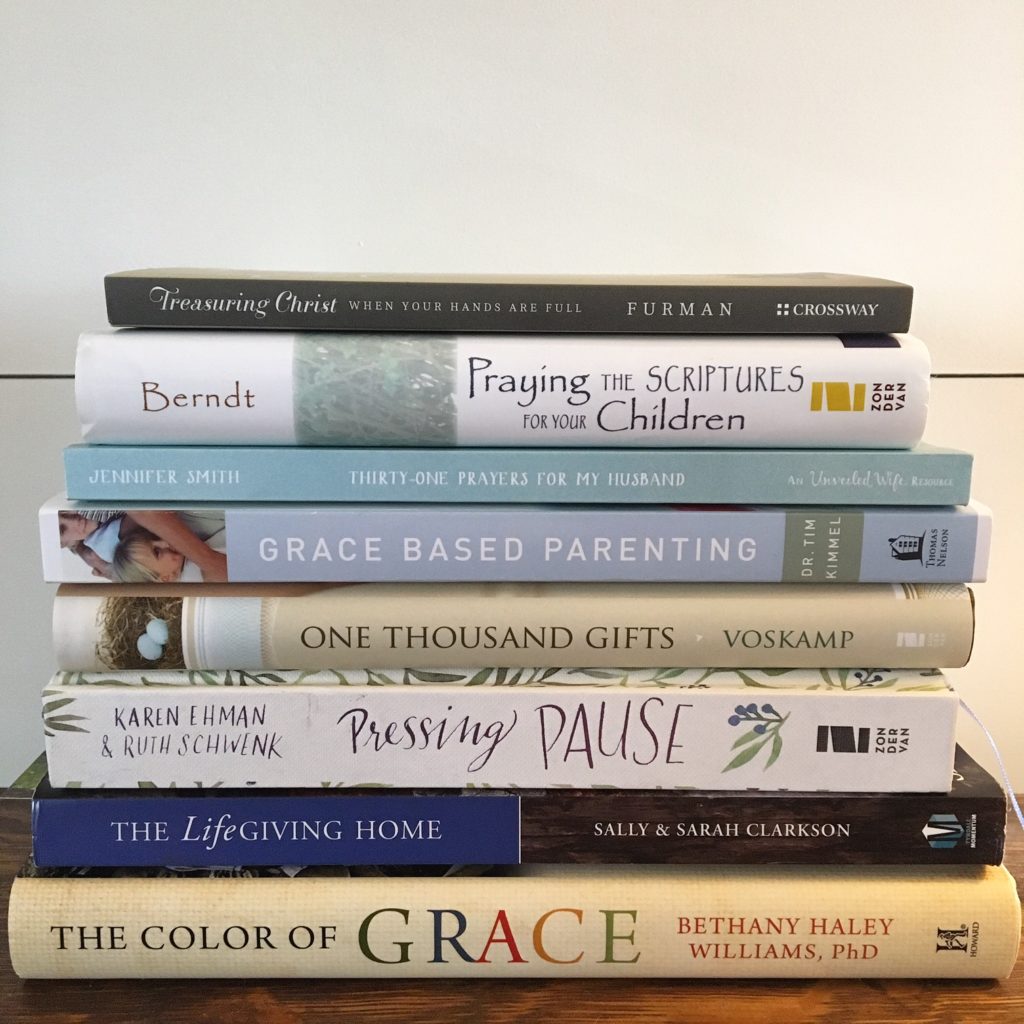 Treasuring Christ When Your Hands Are Full: Grocery shopping. Soccer practice. Dirty dishes. Motherhood is tough, and it often feels like the to-do list just gets longer and longer every day—making it hard to experience true joy in God, our children, and the gospel. In this encouraging book for frazzled moms, Gloria Furman helps us reorient our vision of motherhood around what the Bible teaches. Showing how to pursue a vibrant relationship with God—even when discouragement sets in and the laundry still needs to be washed—this book will help you treasure Christ more deeply no matter how busy you are.

Praying the Scriptures for Your Children: Jodie Berndt shows you how to make the Bible a book of prayers that can powerfully influence your children's lives. You'll discover how to pray specifically and expectantly for their faith, character, safety, relationships, and future. You'll gain new, biblical perspectives on God's purposes for your children. And through the encouragement of the Scriptures and true-life stories, you'll find out what a huge difference your prayers really make in the lives of those you love most. Discover How to Pray God's Will for Your Children's Lives There's no place like God's Word to turn to when you want to pray confidently and effectively for your kids.

31 Prayers for My Husband: Prayer is the gift God gave us to be able to have direct access to His throne room to communicate with Him. This book of 31 marriage prayers is purposed to encourage and guide you as you pray for specific aspects of your husband's life and character. My hope is that this marriage resource motivates you to intentionally pray and petition for your husband and your marriage on a daily basis through the power of prayer. There is even free writing space for you to add your own thoughts and prayers to each marriage prayer, to make them your own, and to lift up specific prayer requests your husband may have.

Grace Based Parenting: Parents in our post-modern world tend to be committed to but anxious about their child-rearing responsibilities. They've tried the countless parenting books on the market, but many of these are strident, fear-based books that loving parents instinctively reject, while still searching for direction.

One Thousand Gifts: Just like you, Ann Voskamp hungers to live her one life well. Forget the bucket lists that have us escaping our everyday lives for exotic experiences. 'How,' Ann wondered, 'do we find joy in the midst of deadlines, debt, drama, and daily duties? What does the Christ-life really look like when your days are gritty, long–and sometimes even dark? How is God even here?' In One Thousand Gifts, Ann invites you to embrace everyday blessings and embark on the transformative spiritual discipline of chronicling God's gifts. It's only in this expressing of gratitude for the life we already have, we discover the life we've always wanted…a life we can take, give thanks for, and break for others. We come to feel and know the impossible right down in our bones: we are wildly loved–by God. Let Ann's beautiful, heart-aching stories of the everyday give you a way of seeing that opens your eyes to ordinary amazing grace, a way of being present to God that makes you deeply happy, and a way of living that is finally fully alive. Come live the best dare of all!

Pressing Pause: Kids bickering? Schedule jam-packed? Dishes and laundry both piled up high? Perhaps it's time you pressed pause. Whether you're juggling a career, kids' schedules, and church commitments or you're covered in spit-up and anxious about what the next eighteen years might hold, you can carve out a few quiet moments to rejuvenate your spirit.

The Life Giving Home: How to make home your family's favorite place to be . . . all year long.
Does your home sometimes feel like just a place to eat, sleep, and change clothes on the way to the next activity? Do you long for "home" to mean more than a place where you stash your stuff? Wouldn't you love it to become a haven of warmth, rest, and joy . . . the one place where you and your family can't wait to be? There is good news waiting for you in the pages of The Lifegiving Home. Every day of your family's life can be as special and important to you as it already is to God. In this unique book designed to help your family enjoy and celebrate every month of the year together, you'll discover the secrets of a life-giving home from a mother who created one and her daughter who was raised in it: popular authors Sally and Sarah Clarkson. Together they offer a rich treasure of wise advice, spiritual principles, and practical suggestions. You'll embark on a new path to creating special memories for your children; establishing home-building and God-centered traditions; and cultivating an environment in which your family will flourish.

The Color of Grace: A middle-class woman in rural America and war-affected children in Africa find common ground in their journeys from brokenness to redemption.

Author and psychologist Bethany Haley Williams shares how her own emotional healing led her into treacherous war zones, where she provides care to former child soldiers and young girls used as sex slaves. Faced with her own battle with shame and a rocky journey toward healing, Bethany founded Exile International, a nonprofit that implements art/expressive therapy and long-term, rehabilitative care to restore and empower war-affected children—including children rescued from Joseph Kony's LRA (Lord's Resistance Army).

One of those rescued young men, Solomon, was abducted at the age of ten after being forced to watch LRA soldiers maim and murder his father and grandfather. His younger siblings were left behind, and his mother was instructed to "raise them well…for one day we'll return to take them too." Solomon is one of hundreds of thousands of boys and girls who have had their innocence stolen and are forced to do the unthinkable on a daily basis. But their horrific experiences are just the beginning. The real story is what happens after. Once these children learn to face their pasts, they are given hope for a future and a vision for changing the fabric of their countries by becoming leaders for peace and advocates of the power of forgiveness.
That should keep me busy for a while, huh? What about you – what are you reading these days? 
The post What I'm Reading This Spring appeared first on www.meghantucker.com.
Instant Pot Cinnamon Apples
I recently started really using our Instant Pot and now have a huge addiction. It's the easiest and quickest way to prepare dinner. When you have a family or are cooking for a crowd, this is the way to go! I recently tried an Instant Pot Cinnamon Apple recipe from The Pilgrim Life and absolutely fell in love. It's the best breakfast, dessert, or snack, and my kids can't get enough!
Most recipes are just a few ingredients and take 30 min or less to cook. Yes, you heard that right.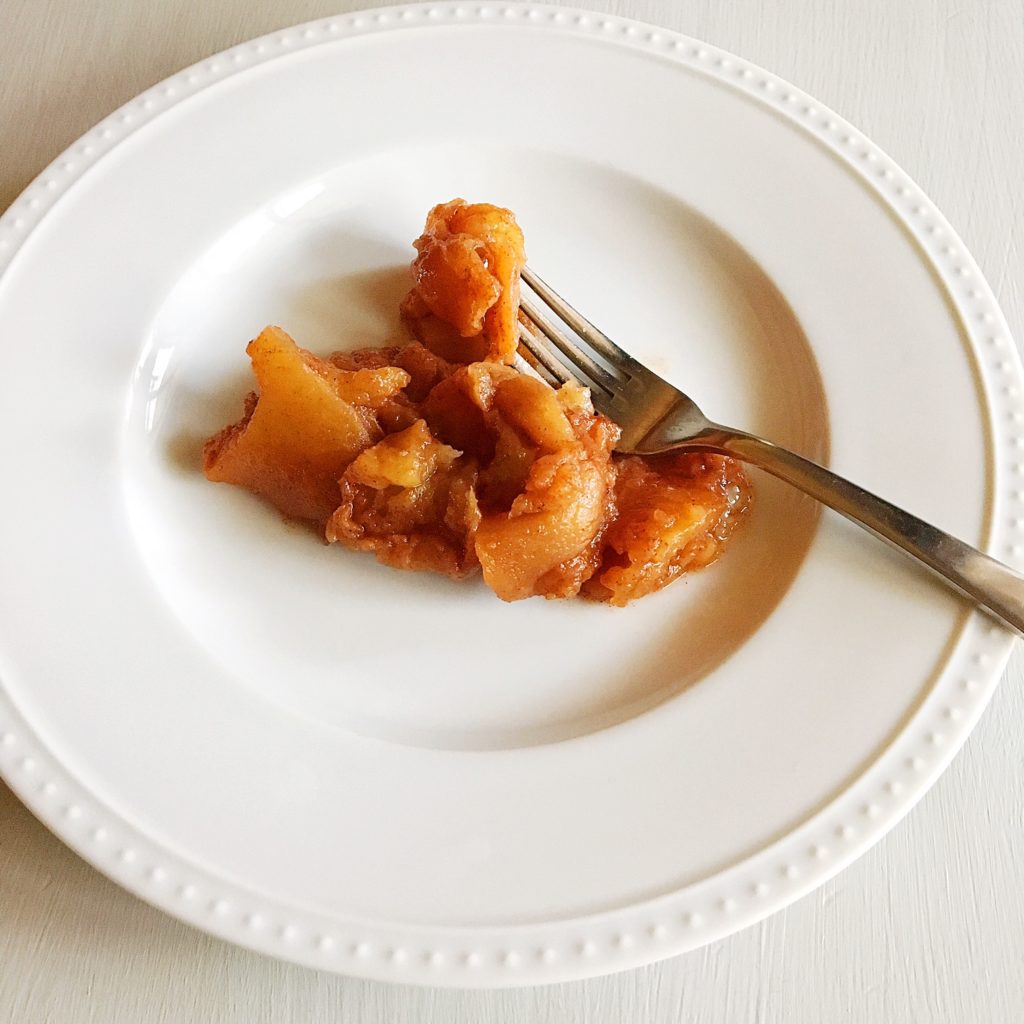 *Ingredients:
3 apples (we use gala)
1 heaping tsp cinnamon
1 heaping tsp maple syrup
*Directions:
1. Peel, core, and slice the apples. I have this tool that does all at once.
2. Combine apples, cinnamon, and maple syrup in the Instant Pot. Stir quickly to coat the apples.
3. On the Instant Pot, press "manual", then set the timer (using the plus and minus buttons) to 2 minutes. Quick release. Serve immediately or remove lid and keep warm until you're ready to gobble down.
Enjoy!
What are some of your favorite Instant Pot recipes? I'm always looking for new ones to try.
I have included affiliate links in this post. When you purchase through these links, I may receive a small commission. Thank you for supporting this site.
The post Instant Pot Cinnamon Apples appeared first on www.meghantucker.com.
One Beautiful Thing Challenge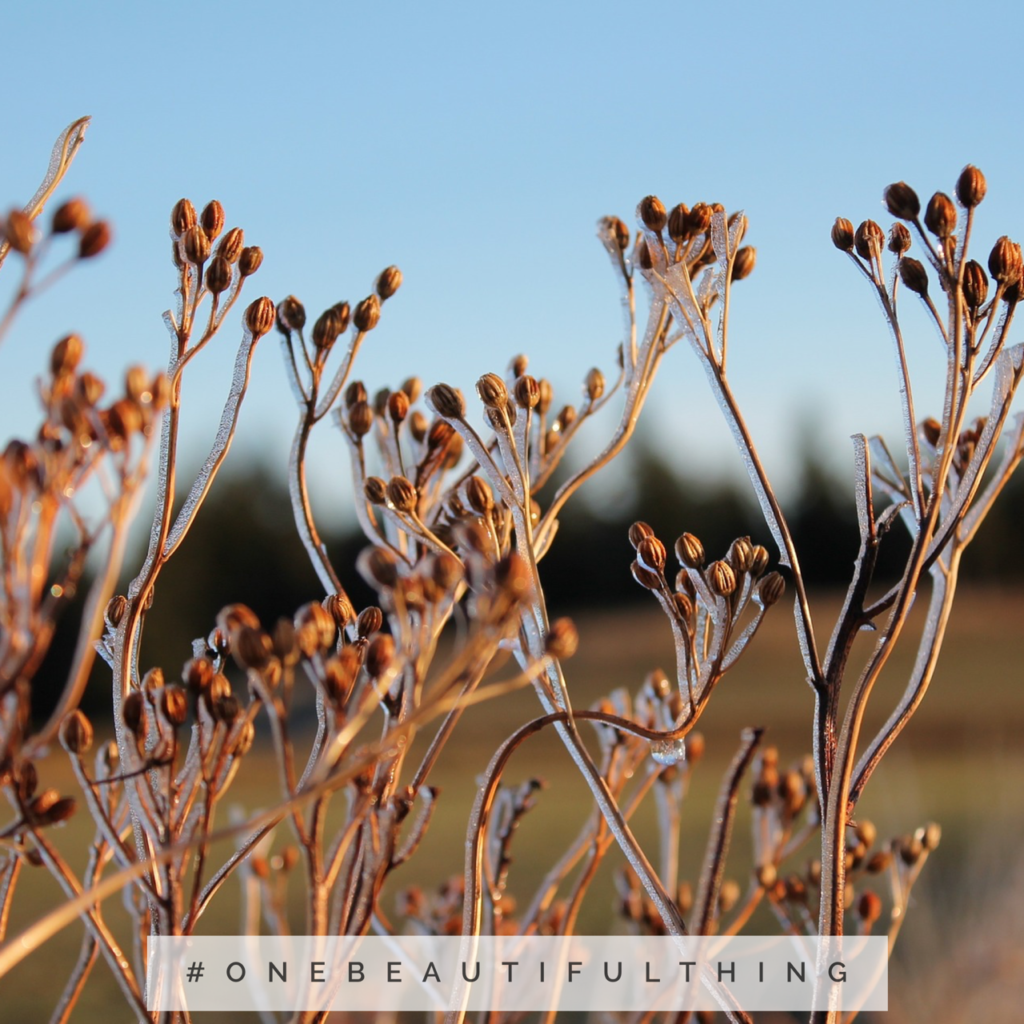 A new year. It's time to start laying down discontentment & replacing it with joy. So often at the start of a new year, we set goals and have an image of how our year is going to look. But, within a few weeks, it's all completely different than we had imagined. How do we lay down the feeling of discontentment and replace it with joy all year long? It's One Beautiful Thing.
A few years ago a friend reminded me, "Gratefulness is the key to seeing beauty in all things."
I want to find beauty in the everyday things. Even in the nitty gritty of everyday life. Beauty is in the piles of laundry waiting to be washed. While most of the time people look at that as a huge chore and something to put off. Instead, look at it as an opportunity that my family is together and home. I spend time praying for each child and my husband as I wash, dry, and fold the clothes. One Beautiful Thing.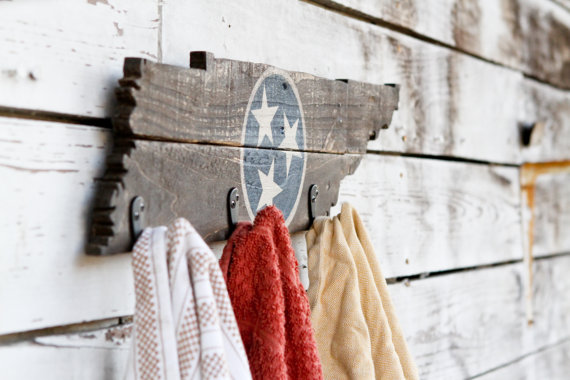 Will you go on a beauty hunt with me in 2016 and join in the One Beautiful Thing challenge?
I'm excited to announce that I'm teaming up with a fellow Nashville blogger, Vanessa from Daily Delivered in this challenge and it's our hope and prayer that we can lay down discontentment in our everyday life and replace it with joy in finding beauty in our lives.
How will it work?
Then, we'll encourage YOU to find something beautiful in your life. Capture it with your camera (or smart phone) and share it on Instagram. Use the hashtag #OneBeautifulThing so we can see it and tag us both in your pictures. (Throughout the week we would love to encourage you to use this tag as often as you'd like!)
Then, on Friday, we'll pick someone who has participated in the challenge that week to be featured on both of our accounts.
Who will be joining us? Happy New Year!
The post One Beautiful Thing Challenge appeared first on www.meghantucker.com.