---
Flight Booked to Aruba using Southwest Rewards points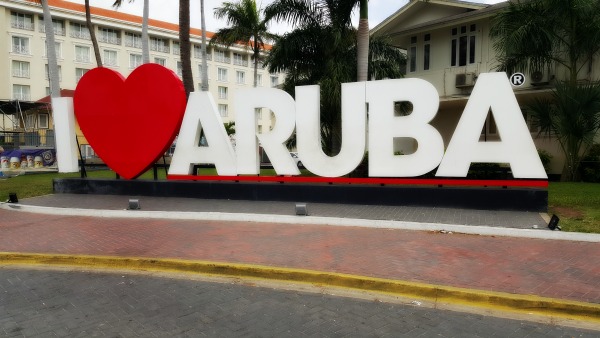 I'm excited and ready for our next trip to Aruba! We have been there twice since I have started this blog and posting about all of our adventures has been on the list of things to write about. Time just has a way to totally getting away from me.
This trip is particularly exciting because this is the first time we are going there with friends. We convinced some of our long time friends to come with us. I know they will love it just as much as we have.
Why do I love Aruba? There are so many reasons, here's a general idea of why this is one of our favorite places to travel.
Beaches. Beautiful water and sand makes Aruba's beaches some of the best in the world.
Weather. You will consistently get weather in the 80s with a slight breeze. It makes it perfect for hanging at the beach. Also, because of the geographical location of the island, it is very rare but not impossible that there will be any hurricane weather related issues.
Food. While the food is expensive because almost everything has to be flown or shipped into the island, you will find some of the finest restaurants in the world in Aruba.
Water. You can drink the water. They have some of the best water in the world and it is perfectly safe to drink.
Safety. Despite a couple of major headline news stories in the past years, overall safety is top notch in Aruba. We have never felt that safety was a concern even when we ended up downtown on the wrong bus late at night. Honestly, we would have never taken that kind of risk in some of the countries we have visited in the past.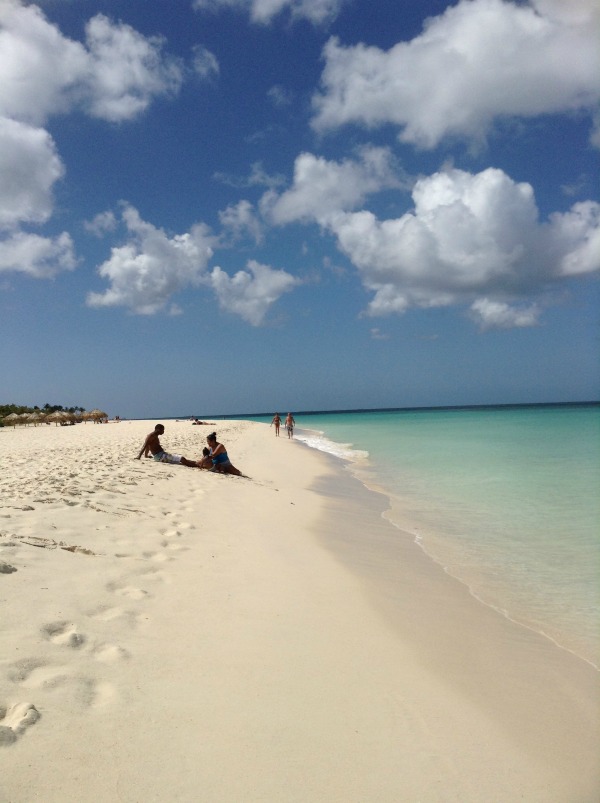 I just booked our plane tickets using our Southwest Rapid Rewards points and companion pass. It is only going to cost us a total of $150 for our tickets after booking with our rewards points. The high cost of the fees using rewards is due to the out of country travel. Normally, when we use our points for travel within the United States, it is just a few dollars in fees for each flight. If you haven't signed up for a Southwest Visa card, you can do so here and earn up to 50,000 points after you spend $2,000 in purchases within the first 3 months. When you use my link, I will earn 5,000 bonus points too.
I'm so excited about our upcoming Aruba trip, in my next posts, I'm going to share where to eat, where to stay, and what else there is to do besides food and sunbathing!
Visit AHappyTraveler.com, the best travel website, to find more deals on your next hotel room and vacation.
The post Flight Booked to Aruba using Southwest Rewards points appeared first on Totally Travel Tips.
4 Easy Day Trips By Train From Chicago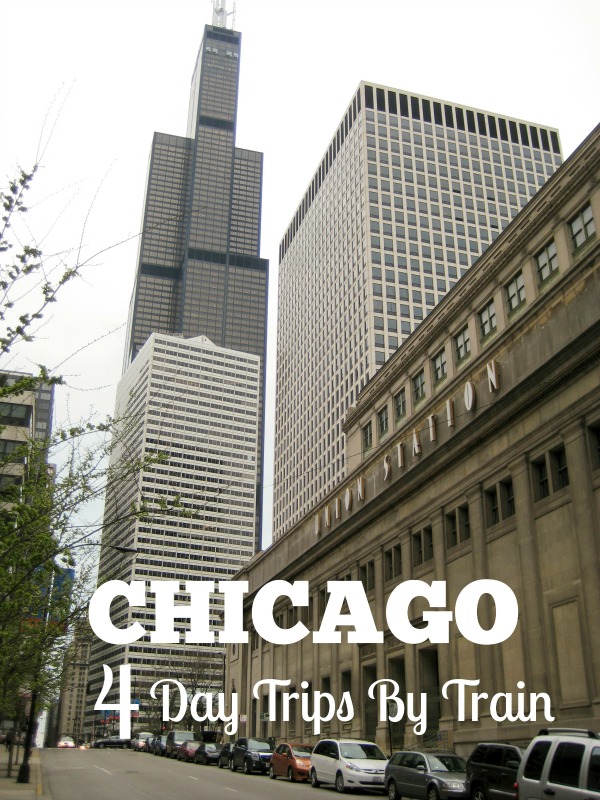 Along the many lines of Chicago's local train routes sit small towns that grew around each station. A lot of them have kept their small town charm, but even the towns that have grown into cities still have a small town vibe and make great day trips by train that you can explore. Metra lines cover the far north, far south and western suburbs of Chicago, with everything from rural country towns to bustling small cities with enough to fill a couple days worth of fun.
4 Easy Day Trips By Train From Chicago
If you are looking for a fun way to spend a day away from Chicago, any one of theses makes an easy day trip by train.
Oak Park
The small town of Oak Park sits along the Union Pacific West Line, just a short twenty minute train ride from Chicago's Ogilvie Station. Anyone interested in the history of Chicago, and its landmark homes will be eager to know that Oak Park is home to Hemingways' Birthplace Home, the Hemingway Museum, the Frank Lloyd Wright Home and Studio and several homes that he designed and built. The homes built by Frank Lloyd Wright are only open to the public once or twice a year, but there are walking tour maps made available so that you can easily find and view them from the outside.
Glencoe and Skokie
To spend the day surrounded by the natural beauty that can be found in Chicago, head north on the Metra Union Pacific North Line which has a stop very near the Chicago Botanic Gardens. There are over twenty different types of gardens spread out over more than three hundred acres, and every weekend is filled with a different type of activity from wine tastings to kite festivals. If you want to finish off the day with something more active, walk over to the Skokie Lagoons for the chance to paddle board, kayak or canoe.
Geneva and St. Charles
Geneva and St. Charles are two small towns along the Fox River that still have their boom city charm. Geneva sits along the Union Pacific West line, about forty five minutes from the city and just over the river. From the station you can explore the downtown part of the city which is filled with small boutiques, cafes and art galleries. If you still want to do more shopping, grab a taxi and head a couple miles north to St. Charles, which is also filled with small shops and antique markets. The town of St. Charles also boasts a little early Illinois history, with interesting architectural gems and a re-envisioned public park space complete with paddlewheel riverboats.
Aurora
As a city, Aurora has changed a lot, but each change brings something new and different for visitors to try. Recently, the city of Aurora has built a music and festival venue along the river, right across the street from the train station. Farmer's markets take place in the lot during the day, so a market, festival filled day with a meal at Walter Payton's Roundhouse is enough to fill a day. If you want to stroll through the downtown area, there is a lot of historical architecture to view that you won't see anywhere else.
Where will you go?
The post 4 Easy Day Trips By Train From Chicago appeared first on Totally Travel Tips.
Disney World Festivals Without the Kids
The festivals at Disney World are so popular, folks come from all over the world to enjoy them, and they attract some of the biggest names in the industries they are celebrating. Among the offerings are everything from wine festivals to flower shows to car events and even art festivals. While almost all of the offerings at Disney World are family friendly, sometimes its nice to enjoy one of these festivals without the kids. Disney makes it easy to kick back, enjoy the entertainment and really take in every aspect of their festivals.
Disney World Festivals Without the Kids
These are some of the best Disney World festivals to do without the kids, whether you just get away for the day or make a whole week of it.
Epcot International Food and Wine Festival
The best way to enjoy this festival filled with food and wine is without children, because you can enjoy discovering new bottles at your leisure without worrying about what they want to do in the park. The offerings of both food and wine are new, eclectic and varied, so not exactly kid friendly if you have picky eaters that want to sample everything shaped like Mickey Mouse. Take your time to visit each kiosk, check out your favorite celebrity chefs, watch as many cooking demos as your heart desires with all your grown up friends, family or a significant other.
Epcot International Flower and Garden Festival
Anyone that loves flowers and gardening knows that patience and time are needed to really stroll through the exhibits and displays, watching for hidden corners, unexpected arrangements and new combinations to try at home. Kids love flowers too, but they don't always appreciate the work and overall displays that you might want to take in at a slower pace. Without kids you can enjoy your time in a quiet corner of a garden no matter how full the parks are.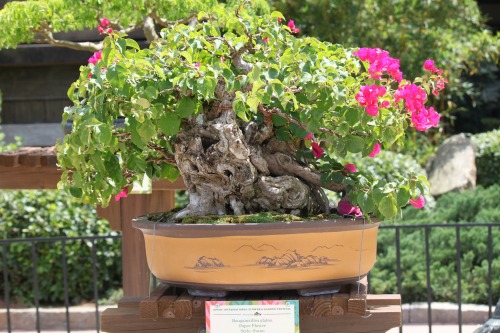 Car Masters Weekend
For the race and car enthusiast, Car Masters Weekend gives you the chance to be a kid among all the coolest and most exotic toys around. This weekend celebrates everything having to do with cars and why we love them. Even though this festival weekend does incorporate kid and family fun, its a great event to do just by yourself or with some grownup friend and company. You'll have the chance to check out the newest muscle cars, sit behind the wheel and maybe even end up booking your very own exotic race driving experience at the parks.
24 Hour Summer Kick Off Celebration
If you've always felt like you could see and do so much more at Walt Disney World if you didn't have to worry about the kid's schedule, then this celebration is for you. Its also a great opportunity to just have fun exploring everything you have wanted to do and see in the parks. To help Disney kick off summer, guests are invited to a special 24 hour party in the parks where the race is on to stay up all night, drink all the drinks, ride all the rides and enjoy Magic Kingdom to your heart's content.
Looking to book a trip to Disney World or Disney Land? Check out these deals over at Getaway Today!
The post Disney World Festivals Without the Kids appeared first on Totally Travel Tips.
Best Restaurants in Clearwater Beach, Florida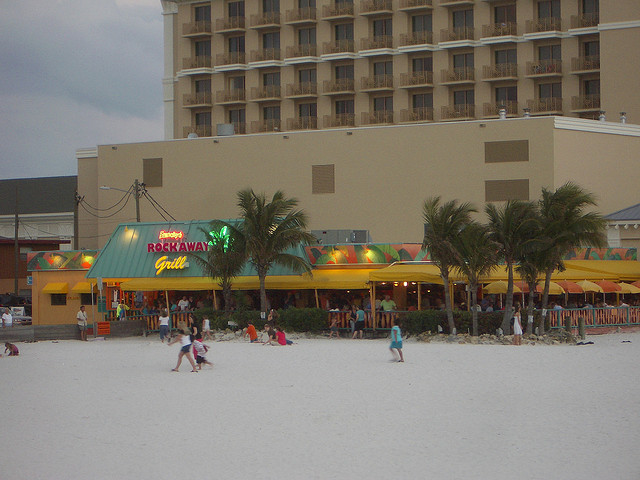 Over the years, I have visited Clearwater Beach, Florida numerous times. Too many times to count, actually. It is one of our favorite areas in Florida to visit because of the perfect beach, the variety of restaurants, and of course, our family that lives nearby. Here are some of our favorite places to eat while visiting Clearwater Beach.
Best Places to Eat in Clearwater Beach, Florida
Frenchy's Rock Away Grill: We love all the Frenchy's restaurants on Clearwater and each has a slightly different menu and atmosphere but the Rock Away Grill is probably my favorite. Their self titled "Floribbean" style menu has something for anyone in your group. Try the Caribbean Grouper Sandwich which isn't available at every Frenchy's location but it is definitely a family favorite. Any of the Grouper sandwiches and the She-Crab soup are popular items in our household.There is live music daily and it is a great place to watch the sunset on the beach. It is a casual environment so you will feel comfortable coming straight off the beach in a cover-up and flip flops for lunch or enjoying a casual dinner in the evening.
Cooter's: There are many things I love about Cooters but my boys will tell you that they love the All-You-Can-Eat Snow Crab night (Monday and Tuesday) the best. One of the teenage boys in our group claims he was asked to leave because he had exceeded his limit.  All the kid's meals come in a take home frisbee, which is a great activity for the beach. For an appetizer try the "Skinny Rings", which are deep fried, beer battered thinly sliced onions with a special yummy sauce. For a side, try the beans and rice for something a little different.
Frenchy's Saltwater Cafe: Right next door to Cooter's is another Frenchy's restaurant. The open air inside of the restaurant allows you protection from the elements with the feeling that you are still outside. Try the Cajun Grouper, which isn't available at the During dinner time, it is a crowded place with little waiting area so plan ahead and visit this restaurant at the optimal time.
Angelo's Pizza: This is a fantastic place to get carryout pizza. There is not any seating inside but they do have a little outdoor area for seating. The authentic, thin sliced pizza is absolutely delicious.  Small, hidden gem with friendly employees. One of the boys in group received a small discount because he was able to sing a Johnny Cash song. We also really love the location since it is just about a half block from where we normally stay.
Palm Pavilion Beachside Bar & Grille: After an almost 10 year boycott of this restaurant due to a bad experience on the outdoor patio, our group talked me into trying this restaurant last year. Yes, I had a 10 year personal boycott due to an experience that had me sitting at a table with just one of my young children because of a policy to not put tables together outside. Two little 4 top plastic tables were the issue. Most likely, I was upset because of how I felt we were treated. Anyway, I'm glad my friends decided to force me to lift my personal ban. The location is perfectly situation on the beach with a great view to watch the sunset. They also have live music with delicious food options. Oh, and the Happy Hour is weekdays (M-F) 4 – 7 p.m., which is something you will want to take advantage.
Post Corner Pizza and Restaurant: This family owned restaurant offers a variety of Greek eats as well as pizza offerings. I suggest a large salad and pizza. (Maybe pizza a couple of nights!)
Great photo spot in front of Post Corner: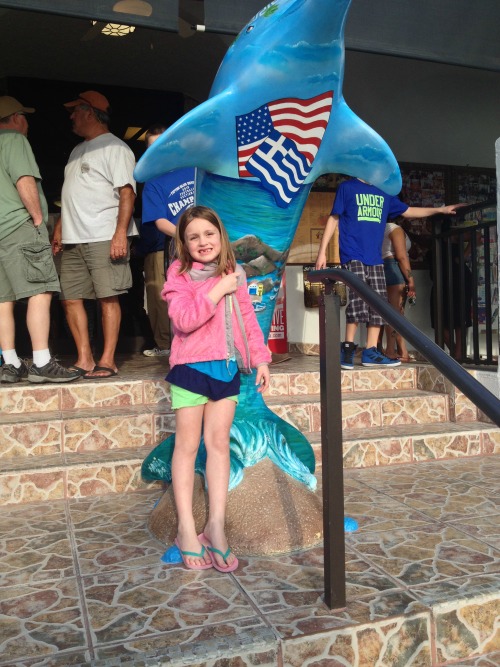 Clear Sky Beachside Cafe: We have found this to be a great breakfast spot. We have been told it is a great for other meals too! The breakfast menu has a wide variety of omelet, french toast, and other specialty items such as breakfast skillets, quiches, crepes, and burritos.
Crabby Bills: I will say this is probably my favorite restaurant for a large group as they have space upstairs to accommodate large groups. They specialize in seafood. Try the Florida style crab cakes.
The Brown Boxer: This restaurant located right in the heart of the Clearwater Beach "strip" almost didn't make the list. However, the food was so delicious that I will overlook the hopefully one time occurrence of bad service.  It is located in the old Outback Steakhouse location with a large bar area. Our group enjoyed the Cuban sandwich, nachos, and a couple varieties of quesadillas.
What are your favorite restaurants on Clearwater Beach? We plan on trying some places next time we are in town.
Frenchy's Photo Credit: Kevin T via Flickr
The post Best Restaurants in Clearwater Beach, Florida appeared first on Totally Travel Tips.
Best Places to Eat in Oahu, Hawaii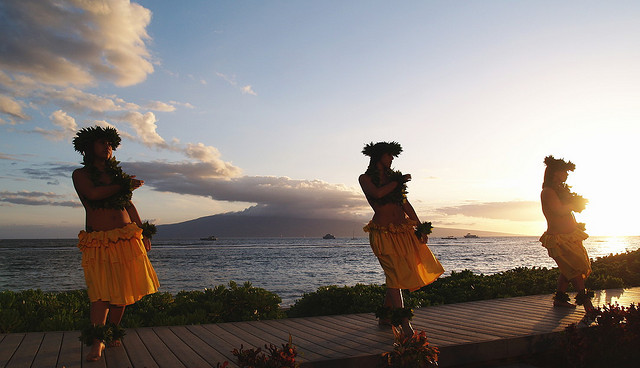 Vacations always mean great food, and if you head to the Hawaiian islands, there are tons of great foods to choose from.  These are the Best Places To Eat In Oahu, Hawaii!  Classic dishes, fun fusion cuisine and above all Hawaiian culture that will reel you in and have you never wanting to leave.
Best Places to Eat in Oahu, Hawaii
North Shore, Tacos:  A small hole in the wall taco shop off the beach, or a great food truck that travels both have the best tacos you will ever taste.  Their daily fish tacos are phenomenal using the latest catch.  Their Kahlua pork tacos are the best pulled pork you will ever eat.  Ask for extra surf sauce and you won't regret it.
Rainbow Drive In:  A classic local haunt, you can find everything you want on the island, including the classic plate lunch.  BBQ or Katzu Chicken with rice and mac salad are standard plate lunches on the islands.  This is the best place to try this traditional meal that combines all the cultures in one place for a delicious meal that leaves you satisfied.
Marukame Udon Waikiki:  Looking for a noodle shop? Go no further than this great shop!  Udon prepared the best way. Full o flavor, perfectly cooked and great or that late night meal after you go to the beaches all day long with your family.
Nico's Pier 38:  A local and tourist favorite for the best fresh local caught seafood.  With the fish market right next door, you know you are getting the very best there is to find on the island.  Bright gorgeous flavors everywhere in this restaurant.
Luau:  You can't leave the island without experiencing a traditional Hawaiian Luau.  The Polynesian Cultural Center is a great experience from top to bottom.  Choose a day and spend learning more about the islands, then end your night with a wonderful traditional Luau that can't be beat.
One of the best part of traveling to the islands is enjoying the wonderful food you find.  These are the best places to eat in Oahu, Hawaii.  Your family will love the variety, quality and of course want to come back over and over again.
Photo Credit: Commorancy via Flickr.
The post Best Places to Eat in Oahu, Hawaii appeared first on Totally Travel Tips.