Planned Giving Newsletter
December 2014

Do you have questions about estate planning? Planned giving? Your will? Each month, we feature new articles and interactive features that cover these important but often neglected topics. We hope it will be a useful resource for you.
---
Quiz: What to Know About Your Family Finances
If you find yourself drawing a blank on any of the questions in this quiz, be sure to learn more about your finances by talking with your spouse. When you share your knowledge with each other, you can look to the future with confidence. More...
What Tax Changes Mean for You in 2015
More than 40 tax provisions will change because of inflation rates in 2015. Here is a brief summary of the changes and how they may affect you. More...
Show Your Support With Just a Few Simple Sentences
By including a charitable gift, called a bequest, in your will or living trust, you can make a plan today to support our work after your lifetime—after you've used your assets to support you and your loved ones. More...
Hinduism Today Production Fund
Featured Article:
When Spirituality Hits You over the Head
How you can help disseminate Hinduism's treasures and help souls find their way. More...

Kauai Aadheenam Yagam Fund
Fund supports meals to guests on special occasions held at Kauai Aadheenam, popularly referred to as Kauai's Hindu Monastery.

Planned Giving Guidance
A good estate plan will not make high prices lower. But it will protect your family from unnecessary court costs, attorney fees and taxes.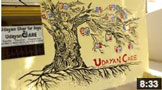 Family Life at Udayan Care
This eight minute film introduces the Udayan Care ghars, homes for displaced children in India.

Estate Planning Toolkit
Download our toolkit to help with your estate and gift planning preparation. The Toolkit can help you save money in attorney's fees.

Essentials of Financial & Estate Planning
In this animated short video we explain some basic essentials of financial & estate planning.

What is an Endowment?
This 101 second animated video explains the three types of endowments.