Planned Giving Newsletter
March 2015

Do you have questions about estate planning? Planned giving? Your will? Each month, we feature new articles and interactive features. We also share news about the charitable endowments under the umbrella of Hindu Heritage Endowment.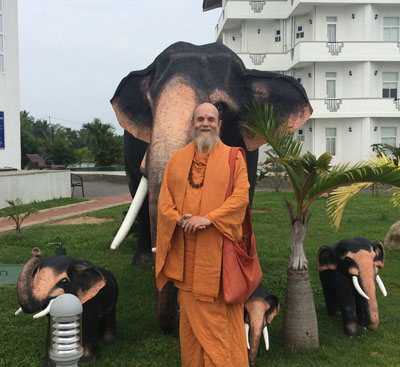 Satguru Bodhinatha Veylanswami, chairman of Hindu Heritage Endowment, during a visit to twelve HHE endowment charities in Sri Lanka in January, 2015
Your Power of Attorney
This written legal document lets you designate another person to act on your behalf, in the event you become disabled or incapacitated. More...
Memorial and Honorary Gifts: Getting Started
If you have a family member or friend whose life has been touched by Hindu Heritage Endowment, we hope you'll consider making a gift to us in honor of that person. More...
Gifts of Life Insurance: Getting Started
Life insurance is an asset you may not think of donating to Hindu Heritage Endowment until you hear how powerful, practical and simple it can be. More...
Planning for a Financially Secure Retirement
Being ready for a financially secure retirement takes planning that begins early and never really ends. Children grow up. Incomes rise or fall. The time left between work and retirement narrows. But let's focus on best practices during the ages of 55 to 69. More...
Hinduism Today Production Fund Feature Article
Science and religion agree: giving is good for you. How generous souls bless the world and themselves at the same time. More...