Planned Giving Newsletter
September 2015

Do you have questions about estate planning? Planned giving? Your will? Each month, we feature new articles and interactive features. We also share news about the charitable endowments under the umbrella of Hindu Heritage Endowment.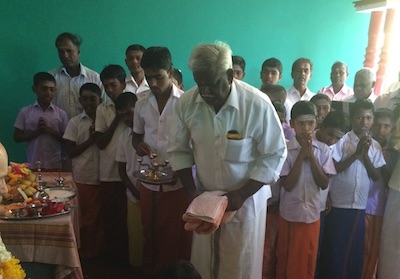 The Hindu Orphanage Endowment, fund #22, was created to support needy Hindu orphanages around the world. Donations to this endowment are accumulated, and on a quarterly basis the donations are given to one of six HHE orphanage endowments to build up their fund principal. The Swami Vipulananta Endowment Fund (some of the children are shown above) is one of the beneficiaries of the Hindu Orphanage Endowment.
Small but Mighty
It's easier than you think to make a difference that will help future generations. One of the simplest and most effective ways to make a difference is by leaving us a percentage of your estate. More...
Double Your Gift Without Doubling Your Donation
Before you make a gift to support Hindu Heritage Endowment, check to see if your employer matches charitable gifts. More...
Beware of These Inheritance Complications
Do you know the answers to the following questions? They cover four circumstances that can affect the size of your estate and the inheritance of some beneficiaries. More...