Planned Giving Newsletter
June 2015

Do you have questions about estate planning? Planned giving? Your will? Each month, we feature new articles and interactive features. We also share news about the charitable endowments under the umbrella of Hindu Heritage Endowment.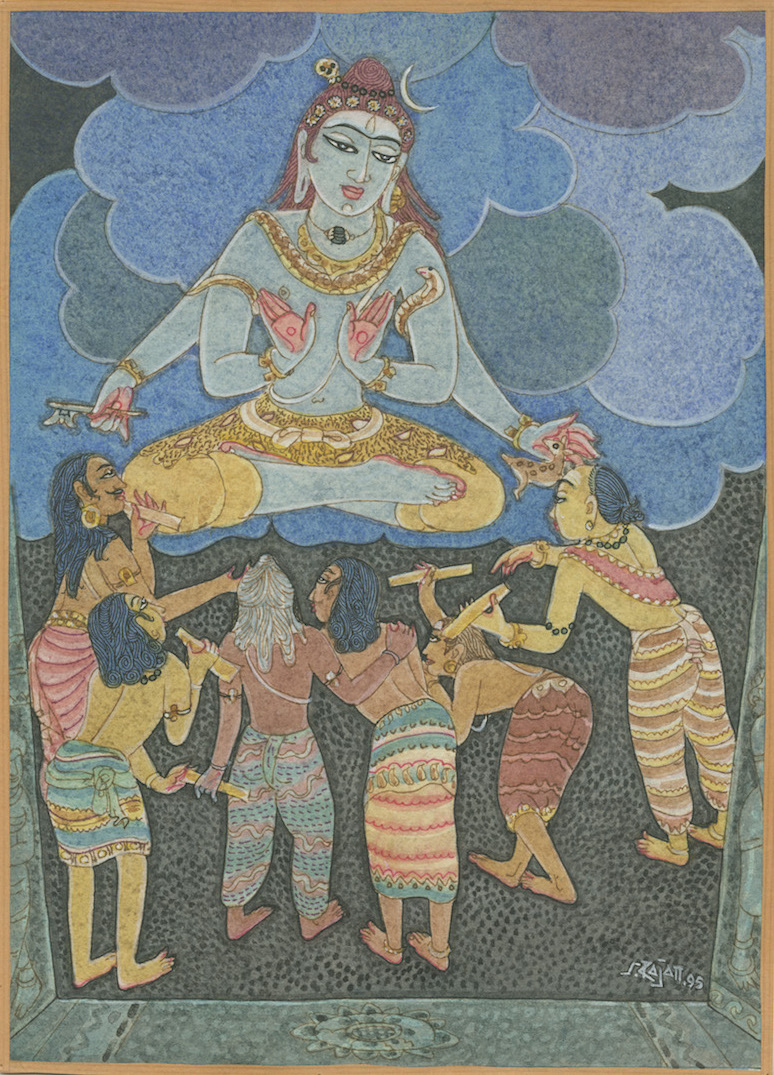 The Hindu Literature Fund's primary purpose is to provide free booklets published by Himalayan Academy Publications. In the artwork above the devotees are holding ola leaves, an ancient media for scripture and literature.
Give This, Not That
Make Sure Your Estate Lasts - You might be worried that by including a gift to a charitable organization in your estate plans there will be less assets left for children, family and friends. While some estate gifts are passed on with a heavy tax percentage, others can be passed down income tax–free. More...
Even 1 Percent Matters
Why Give a Percentage of Your Estate? - You may think you don't have enough money to donate and make any kind of impact, but that simply isn't true. Your gift, no matter the size, can ensure a future for Hindu Heritage Endowment and influence the lives of those who rely on it. More...
When Is the Best Time to Give?
Not all gifts are created equal when it comes to timing. Many can be established at any time in your life for good effect. But with certain gift types, the most advantageous tax benefits will result from making the gift either before or after retirement. Here's a rundown on the basic strategies. More...
Remembering Why We Help Others
Has giving lost its luster? It's time to get back to the basics! When you focus on why you give and what your gift can help accomplish, you may just find yourself exhilarated at the thought of making a donation. But how do you get there? Follow these steps: More...

Looking After Whom and What Matters Most
If giving gives happiness, then giving through an estate plan gives great happiness.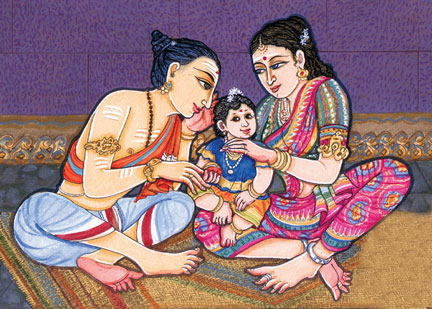 Many have it in their hearts to generously support Hinduism Today magazine. But when the thought of responsibilities comes rushing back, the voice of restraint will often have the last word—understandably so.
But it need not be the end of the conversation. You can give and give generously, while sacrificing nothing of family budgets, plans and dreams. Simply make your gifts in the future, even in the far, far future, via your estate plan. Thus you and your family can be the philanthropes you yearn to be—without putting yourselves at a disadvantage.
If your beneficiary is a forward looking body with a clear and a long-range sacred mission, like Hinduism Today, its trustees will be especially grateful for the gift you have placed in its future.
An estate plan is also full of advantages for those who create it, many of them financial. Besides being an opportunity to give, an estate plan has another spiritual dimension: it can become a testament to oneself, to one's family and ultimately to the world. "This is who I am/who we are," it declares. "And this is what we stand for." It is a life mission statement that can be continually reviewed, adjusted and amended through the years. This aspect of estate planning is satisfying to many and it is one reason we encourage the practice, even for young people.
Please consider including the Hinduism Today Production Fund in your esteemed estate plan. It is your best opportunity to help the magazine fulfill its mission of developing ever finer ways to disseminate Hinduism's golden teachings.
There are many ways to make planned gifts, some of which are quite advantageous to you, the giver. Find out more about these opportunities on our website, hheonline.org and subscribe to our Hindu Heritage Endowment and Production Fund newsletters at gurudeva.org/email-news.