Planned Giving Newsletter
November 2015

Do you have questions about estate planning? Planned giving? Your will? Each month, we feature new articles and interactive features. We also share news about the charitable endowments under the umbrella of Hindu Heritage Endowment.
The Hinduism Today Complimentary Subscription Fund, fund #59, provides complimentary subscriptions to deserving individuals, swamis, Hindu institutions, prisoners, orphanages, ashrams and Hindu temples.
Congress Controls Future of IRA Charitable Rollover
Congress has yet to take action on a bill that would reinstate the IRA Charitable Rollover... More...
Estate Planning 101
6 Steps to Securing Your Estate Plan Today More...
3 Gifts That Cost You Nothing Today
Sometimes it's difficult to be as charitable as you want to be when your budget is tight and the future is uncertain—after all, your family comes first. But by utilizing your long-term plans, you can make a gift to Hindu Heritage Endowment that will benefit our future without affecting your income today. More...
Generosity Knows No Season
For most of us, 2015 was a year of financial ups and downs. So you may feel a bit unsure about the possibility of making a year-end gift to Hindu Heritage Endowment. Fear not—we've assembled a group of gifts that can work for anyone. Whatever your charitable goals or priorities, you have options to support Hindu Heritage Endowment today and into the future. More...
---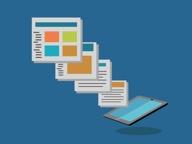 Hinduism Today Complimentary Subscription Fund
Supports sending magazines to libraries, schools and leaders around the globe.

Planned Giving Guidance
Estate Planning Encouraged in the USA, Mauritius & Malaysia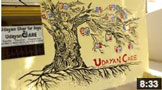 Family Life at Udayan Care
This eight minute film introduces the Udayan Care ghars, homes for displaced children in India.

Estate Planning Toolkit
Download our toolkit to help with your estate and gift planning preparation. The Toolkit can help you save money in attorney's fees. New: Toolkit for Canadians now available.

Essentials of Financial & Estate Planning
In this animated short video we explain some basic essentials of financial & estate planning.

What is an Endowment?
This 101 second animated video explains the three types of endowments.