Do you have questions about estate planning? Planned giving? Your will? Each month, we feature new articles and interactive features that cover these important but often neglected topics. We hope it will be a useful resource for you.
Aloha Luncheon Invitation
Satguru Bodhinatha, spiritual head of Kauai's Hindu Monastery, publisher of the international magazine Hinduism Today and a key figure in today's ongoing Hindu renaissance, will present the fascinating progress that has been taking place on the hand-carved granite San Marga Iraivan Temple, news from Hindu Heritage Endowment, the latest issues addressed by Hinduism Today and the many other activities that have been taking place at Kauai's Hindu Monastery. At the end of this free vegetarian luncheon, there will be an opportunity for you to personally meet with Bodhinatha and share your questions, thoughts and inspirations with him. Your presence is anticipated, and we look forward to seeing you there. Om shanti!
---
Saturday, May 10, 2014 11:00am ~ 1:00pm
Embassy Suites Milpitas - Silicon Valley
901 East Calaveras Boulevard, Milpitas, CA 95035
Embassy Suites Website
* 408-942-0400
Space is limited. Please RSVP by May 1, 2014 with your name and the number of members in your party.
---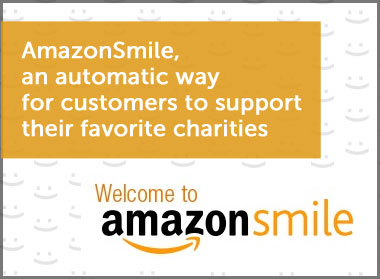 Consider supporting Hindu Heritage Endowment on Amazon.com!
It will be an easy switch and amazon will provide 0.5% of proceedings to a charity of choice. In this case, we hope it will be Hindu Heritage Endowment. Here is how to help -
Step 1 - Visit Hindu Heritage Endowment Amazon Smile Site. You get the same products and services for the same price. There is no difference between this site and the standard amazon site.
Please consider bookmarking the site for future use.
Step 2 - Sign in using your email and password or sign up for an Amazon.com account if you do not have one.
Step 3 - Start Shopping!
Once you've selected your charity everything else functions the same. Shop for your favorite products or the perfect gift. Most products are eligible on Amazon Smile–if not, you'll be notified. You can checkout normally as well. No extra cost is passed onto you–Amazon will donate 0.5% of your purchase to Hindu Heritage Endowment!
Step 4 - Share with friends
After you've successfully completed a purchase on Amazon Smile you can share the news with your friends on Facebook, Twitter or via email. This option appears on the confirmation page after your order is complete.
In Summary
Amazon will donate 0.5% of the price of your eligible AmazonSmile purchases to Hindu Heritage Endowment whenever you shop on AmazonSmile.
AmazonSmile is the same Amazon you know. Same products, same prices, same service.
Support Hindu Heritage Endowment by starting your shopping at smile.amazon.com/ch/99-0308924.
---
There Is No Tax 'Season'
Keeping track of tax-related transactions throughout the year can save you from having to take a whole Saturday or, worse, a weekend to reconstruct the details later, and now is the perfect time to set up a system. More...
Are You Comfortable With Your Finances?
To protect yourselves and your family, it's essential that you and your spouse are comfortable with your family's finances and estate plans. Being disorganized financially could cause you a lot of unnecessary stress. More...
Add to Your Financial Security With a Charitable Gift Annuity
Life always brings about unexpected changes, such as the death of a loved one or a downturn in the economy. But with the help of a charitable gift annuity, you can add security to your future. More...
Four Retirement Tips for Frugal Folks
1: Shed some wheels, 2: Comparison shop, 3: Split the cost of movie night, 4: Make cash-free gifts to charity. More...