Trouble viewing our newsletter? click here to view it on the web.
December 18, 2014
Why a Production Fund?
In the Let's-do-it article below, Asan Tejwani says penetratingly that the Hinduism Today Production Fund exists so the magazine will remain "strong for 1,000 years, no matter what the world goes through."
Well said. The statement nicely defines the Fund's purpose—to always provide editors with the means to broadcast Hinduism's golden wisdom far and wide. Please help us create this godsend for future generations. Donate to the Hinduism Today Production Fund. Can there be a greater cause?
---
The stout-hearted,
enduring Hindus of

Java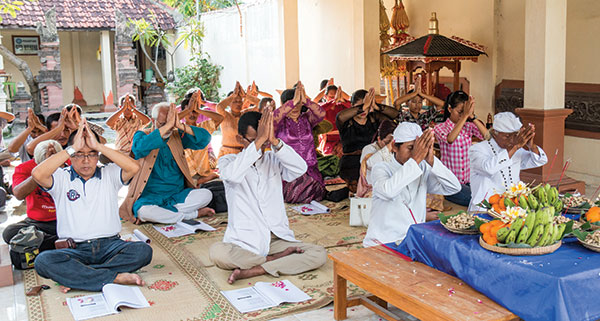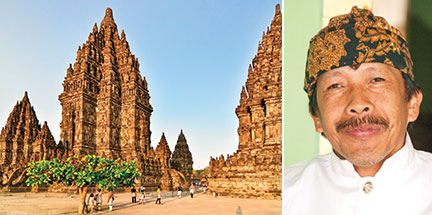 Until the last two issues of Hinduism Today, it was not generally known that there are one million Hindus on the island of Java, Indonesia. Now that the issues are out, these admirable people will be better known and appreciated. They are descendants of the Hindu kingdoms which flourished in Indonesia from at least 400 to 1500 ce, until the advent of Islam. Since then they have courageously held on to their faith and practices amid difficult circumstances, including total isolation from other Hindus—even those of nearby Bali—and periodic violent earthquakes and volcanic eruptions. More...
---
• Purchase a copy of one or both of the Java issues.
(October-November-December 2014 and January-February-March 2015
issues)
• Download them in PDF, ebook or Kindle formats
---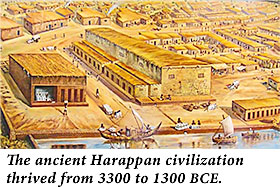 Hinduism Today's
documentary is a hit
Hinduism Today's editors have taken the five articles on Hindu history published over several years and compiled them into a popular book, History of Hindu India.
Recently they began turning the book into a series of documentaries. The first one, on ancient India, has already been posted on YouTube along with six subtitled versions. Collectively, they have garnered over 175,000 views so far. More...
---
We wish you
and your family
a very happy
Pancha Ganapati 2014 !

Pancha Ganapati is celebrated yearly December 21-25. Hinduism Today founder Satguru Sivaya Subramuniyaswami taught, "Winter solstice has always been a festive time among Hindus, and a traditional season for the worship of Lord Ganesha."
We urge you to take full advantage of this opportunity to celebrate, rejoice with your family and friends, decorate the house, fawn over the children, exchange gifts and have a wonderful, wonderful! time.
Read more about Pancha Ganapati here. The suggested practices are all powerful joy-&-happiness makers, and we recommend you try them out. But if you prefer simplicity, just have all the fun you can and keep Ganesha in the center of it all.
---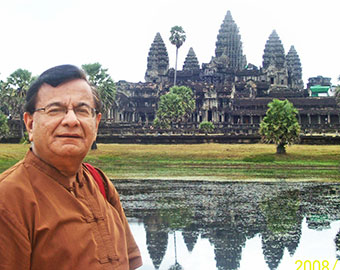 Asan Tejwani: Let's do it!
"I want to do all I can to help the magazine reach as many people as possible," affirms Asan Tejwani of Memphis, Tennessee, who is a
benefactor
of Hinduism Today.
"It is our generation's duty to fortify this fund so the magazine stays strong for 1,000 years, no matter what the world goes through. Each of us can give one dollar a day and be a give-365. Let's do it!" More...
---
•
Who is a Benefactor of Hinduism Today?
•
Meet our other Benefactors
•
Become a Benefactor of Hinduism Today
•
Donate to the Production Fund
(any amount)
•
Current principal and yearly grants
(scroll down)
•
Learn more about planned giving options
•
Contact us
---
•
Subscribe
to this newsletter
---
Previous Production Fund newsletters
---
Hindu Heritage Endowment
Kauai's Hindu Monastery | 107 Kaholalele Rd
Kapaa, Hawaii 96746-9304 USA
1-808-634-5407 | email