---
A recent test described by WhichTestWon showed adding a single line of text to a web page could boost sales, from a few percent to 200+%. Yet, very few websites use this technique. Do you?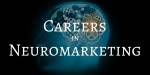 Are you looking for a career in neuromarketing, or as some prefer to call it, consumer neuroscience? How should you pursue that goal? Is such a goal even a good idea? I'll try to provide answers, or at least some [...]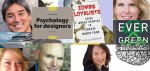 Latest Brainfluence Podcast episodes feature Guy Kawasaki, Peter Shankman, and 8 others discussing loyalty, social media, branding, habit formation, neuromarketing and lots more.
Getting your business portrait photo taken? Meeting new people at a networking event? Here's some counter-intuitive advice...
This year's Habit Summit, organized by Nir Eyal (author of the best-selling Hooked), proved to be one of the more interesting conferences I've attended or spoken at. The focus was on building habit-forming products, and the speakers were carefully selected [...]
Like Neuromarketing? You'll love Roger Dooley's new Brainfluence: 100 Ways to Persuade and Convince Consumers with Neuromarketing (Amazon link, published by John Wiley & Sons). It's full of 100 actionable techniques and strategies for marketing, sales, and advertising, all based on the latest brain and behavior research! Want to get started right away? Download Brainfluence for Kindle!
"One-sentence review: You need to read this book." -Jeff Brooks, TrueSense Marketing
"Read this book to learn even more ways to change people's hearts, minds, and actions." — Guy Kawasaki, author of Enchantment
---