---
| | |
| --- | --- |
| | It is important to carefully watch the ebb and flow of events in our times. We work hard to compile these headlines from various sources around the world, and we hope you not only read them but seriously reflect on our current world. |
May 13, 2013
6.5-magnitude quake strikes off Tonga
Strong 6.2 quake jolts southern Iran
Biometric Database of All Adult Americans Hidden in Immigration Reform
State ordering girls' locker rooms open to boys [Welcome to the new morality]
Netanyahu trying to thwart transfer of surface-to-air missiles from Russia to Syria


May 8, 2013
China unveils peace plan based on 1967 lines
Before Babel? Ancient Mother Tongue Reconstructed


May 2, 2013
Breaking News: Powerful magnitude 6 earthquake struck the Azores
Pentagon May Court Martial Soldiers Who Share Christian Faith
American Christian Detained in N. Korea Gets 15 Years of Hard Labor for Crimes Against the State
Senior scientists attack Chinese researchers for creating new strains of influenza virus in veterinary laboratory
The end of humanity is near: This time for real


April 30, 2013
Hawthorne Schools Speed Up Lunch Line With Palm Scanners
Statue of Liberty using facial-recognition software
Rand Paul Warns of 1984 Surveillance Scenario
Gay Activists Push for Gov't Officials to Drop Greg Laurie From National Day of Prayer Events
Obama's Orwellian World Persecutes Christians


April 26, 2013
6.4 magnitude earthquake hits Papua New Guinea
Afghan quake 5.7 and floods kills at least 33
China, France vow to promote 'multipolar' world
One World Government and the War of Tomorrow
Is the State Hiding a Major Bible Era Find?
School forces girls to ask for lesbian kiss
Scientists plan to resurrect a range of extinct animals using DNA and cloning
WHO says new bird strain is "one of most lethal" flu viruses


April 22, 2013
Earthquake in China claims 203 lives, with over 11,500 injured
Congress 'astonished' by military smear of Christians
Scouts prepare for gay members
Gosnell Trial Witness: Baby Abortion Survivor Was 'Swimming' in Toilet 'Trying to Get Out'
Academic unearths new lead to fabled Babylon gardens


April 9, 2013
4.8-magnitude earthquake shakes Egypt's south Sinai Peninsula
Pay using your fingerprints instead of debit or credit cards
Gosnell Worker: Baby Screamed During Live-Birth "Abortion"


Mar 29, 2013
Turin Shroud 'is not a medieval forgery' [Related Reading]
Video: Planned Parenthood Official Argues for Right to Post-Birth Abortion [Molech would be proud]
UK government given go-ahead for 'three-parent' genetically altered embryos


Mar 28, 2013
Strong quake kills one, injures 86 in Taiwan
Quake hits Guatemala, no initial reports of damage
Why a BRICS 'world bank' may be welcome
Scientists want to bring 22 animals back from extinction


Mar 27, 2013
Magnitude 5.8 earthquake hits in Oaxaca, Mexico
Big Okla. quake in 2011 likely man-made
Temple Activists Detained, Lamb Seized
University Takes Action to Punish Student [FAU = Find Another University]
Cyprus bail-out: savers will be raided to save euro in future crises, says eurozone chief
Supreme Court, in next gay marriage case, eyes federal law


Mar 25, 2013
Temple Groups Practice Passover Sacrifice
Science Fiction Comes Alive as Researchers Grow Organs in Lab


Mar 24, 2013
Public school performs 'gay' play mocking Bible, laughing at bestiality
Russian premier gives unprecedented welcome to new Chinese leader as relations thaw[Quote: "We are working together, helping to shape a new, more just world order, ensure peace and security..."]
Los Angeles 'Big One' Could Come Sooner Than Expected
Astronomers Gearing Up for Possible 'Comet of the Century'
Large asteroid heading to Earth? Pray, says NASA
Meteor sightings reported from Florida to Massachusetts
Bill Repealing Adultery Officially Signed Into Law
Schools ban children making best friends


Mar 22, 2013
FAU Student Claims He Was Suspended For Refusing To Step On Jesus
When the Whole World Has Drones


Mar 20, 2013
Latest blockbuster ratings for 'The Bible' continue to confound Hollywood
Kermit Gosnell on Trial for Abortion "House of Horrors"
'People turned on Christians': Persecuted Iraqi minority reflects on life after Saddam
Michelle Shocked show canceled after anti-gay tirade


Mar 18, 2013
'Pope's message: 'Blessed are the Peacemakers' [Quote: "...we must work hard to build a new world order..." Interesting choice of words.]
Temple-Times Passover Sacrifice Nixed by Government


Mar 13, 2013
Residents Urged To Prep For 'Two Weeks On Your Own' On Quake Anny
Superbugs: An 'Apocalyptic Scenario'
Four Asteroids Buzz Earth In a Single Week
Record number of manatees dying from algae bloom
Why Have So Many States Banned Abortions?
Will White Smoke Signal the Last Pope?


Mar 7, 2013
'Christ' banned from Longview council invocations
Barack Obama 'has authority to use drone strikes to kill Americans on US soil' [Related reading]
This Electronic Temporary Tattoo Will Soon Be Tracking Your Health
The Media Doesn't Get Religion
Christians dubbed threat to 'national security'
Big Asteroid to Zoom By Earth This Weekend
What are the heavens telling us?


Feb 11, 2013
Pope Benedict XVI in shock resignation
Benedict XVI Is the Second-to-Last Pope, Says Irish Prophet Malachy
Damascus on Edge as War Seeps Into Syrian Capital
Software that tracks people on social media created by defence firm [More Reading]


Feb 10, 2013
7.0 earthquake rocks Colombia
7.1 magnitude earthquake hits Solomon islands
NASA: Asteroid fly-by means bye-bye for space rock [VIDEO]
Drones are currently being used by more than 40 public agencies and institutions
Accused witch burned alive in Papua New Guinea
Florida judge approves birth certificate listing three parents


Feb 6, 2013
Netanyahu: No One Will Make Peace with a Divided Israel
The case for a national ID card
Meet Rex: the $1m bionic man with working heart, set of lungs and human face
Obama Calls on Boy Scouts to Welcome Homosexuals
Close shave for Earth as asteroid is set to whizz by INSIDE orbit of communication satellites


Feb 2, 2013
6.7 struck today near the Solomon Islands
6.4 earthquake hits Japan's northern island of Hokkaido
Immigration Reform Could Lead To Biometric ID Cards


Jan 31, 2013
Israeli Jets Blast Arms Shipment Inside Syria | Related
Russia concerned with Israeli 'attack' in Syria
Syria, Iran threaten consequences for Israeli strike
UN: Israel Must Withdraw From Judea, Samaria


Jan 19, 2013
Jakarta, Indonesia's megacity of 10 million, is under water
London warns of 'perfect Mideast storm,' calls for intense peace push
Student Kicked Out Of School For Refusing To Wear RFID Tracking Badge Following Failed Appeal
Two North Korean Christians Killed for Their Faith
'I am told I will hang for my faith in Jesus': American pastor faces death sentence in Iran
The Bible and self-defense
Fast and Furious Scandal: New Details Emerge on How the U.S. Government Armed Mexican Drug Cartels [Related: "Holder Begs Court to Stop Document Release on Fast and Furious"]


Jan 16, 2013
Churches 'could be sued for refusing to agree to gay marriages'
Teacher Fired for Giving Student Bible
Fla. Senate Panel Votes To Ban Spying With Drones
Senator Asks CIA Nominee When Drones Can Kill Americans
Thousands of Dead Fish Wash Up On Pawleys Island


Jan 14, 2013
EU reportedly to offer new Middle East peace plan
American pastor jailed in Iran faces torture
Syrian warplanes bomb rebellious Damascus suburbs
Top 10 discoveries in Biblical Archaeology in 2012


Jan 11, 2013
Netanyahu says he will 'never divide Jerusalem,' could accept a centrist coalition [Joel 3:1-2]
Judge finally rules on 'Mark of the Beast'
Student Suspended for Refusing to Wear RFID Tracker Loses Lawsuit
Greek goddess Europa to feature on five-euro notes [Related Reading]
Death penalty for holding Bible?
Scientists Reverse Engineer Firefly to Improve LED Efficiency


Jan 9, 2013
Earthquake measuring 6.2 shakes areas of Turkey and Greece
Japan Earthquake 2013: 5.4 Magnitude Quake Hits Country
A 5.9 magnitude earthquake jolts northeast Myanmar region
Judge: School can move girl in ID-tracking case [Quote: "the Northside Independent School District began experimenting with "locator" chips in student ID badges"]
Gay Marriages at National Cathedral
About 100 million Christians persecuted around the world
Extreme Persecution: This Graphic Shows the 50 Worst Countries to Live in if You're a Christian
Planned Parenthood Touts over 333,000 Babies Aborted in 2011 [A baby killed every 94 seconds, Molech would be proud]


Jan 8, 2013
Netanyahu says he will 'never divide Jerusalem,' could accept a centrist coalition
Palestinian Authority Chief Judge: 'Jerusalem Will Be the Capital of the Caliphate'
New Disney Bracelet Eliminates Need for Keys, Money & I.D. - But Is Privacy an Issue?
Verizon Commercial - Droid DNA [Quote: "It's not an upgrade to your phone, it's an upgrade to yourself"]
Natural Disasters Cost the World $160 Billion in 2012
Apophis - a 'potentially hazardous' asteroid - flies by Earth on Wednesday


Jan 6, 2013
Aftershocks rattle Alaska after 7.5-magnitude quake
Russian ships gathering off Syria to deter West
Church of England ends ban on gay bishops


Jan 3, 2013
Citing Biblical precedent, Netanyahu cautions against 'rushed' peace agreement
First baby born in France in 2013 has two mothers
Same-sex marriage ceremonies begin in Maryland
'Tsunami bomb' tested off New Zealand coast
Widespread use of biometrics in consumer electronics projected
Temple Mount authority reportedly carts off antiquities to the dump
Drug-resistant malaria in Thailand threatens deadly global 'nightmare'
Young 'cannot cope with daily life'



| | |
| --- | --- |
| | There is so much going on in the world that it is almost impossible to keep up with. I hope these videos will help you consider the true nature of the times we now live in. |

Part 1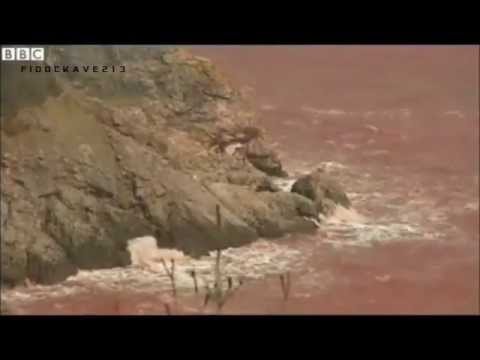 Part 2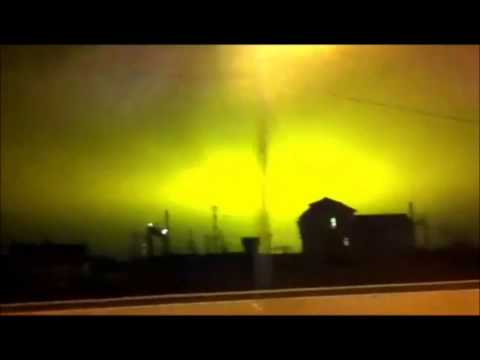 | | |
| --- | --- |
| | There is so much going on in the world that it is almost impossible to keep up with. I hope these videos will help you consider the true nature of the times we now live in. |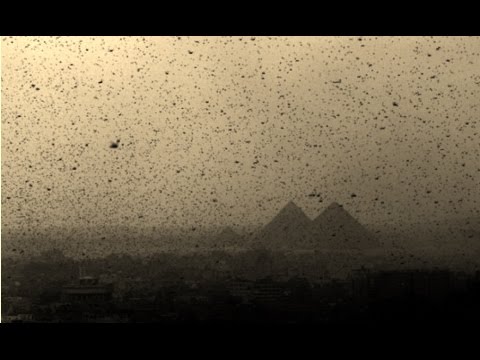 | | |
| --- | --- |
| | Well another year and another false prophecy foiled yet again. When will we ever learn? |
Recently we have seen quite a few false "end of the world" events and supposed prophecies such as the 2011 Harold Camping fiasco, the 2012 Mayan Calendar nonsense, and this year it was the 112th pope prophecy. Well at least we can put this 'Peter the Roman' hooey to rest now.

So what's next? Well, some folks seem to think that the blood moons in 2014 and 2015 mean something. When that comes and goes, you can focus on Apophis. Hey remember, Sir Isaac Newton believed the end would come around 2060 or so.

Bottom line, there is always some date or event that people think signals the end of the world. If you find yourself getting too caught up in the emotionalism then read this.
| | |
| --- | --- |
| | There is so much going on in the world that it is almost impossible to keep up with. I hope these videos will help you consider the true nature of the times we now live in. |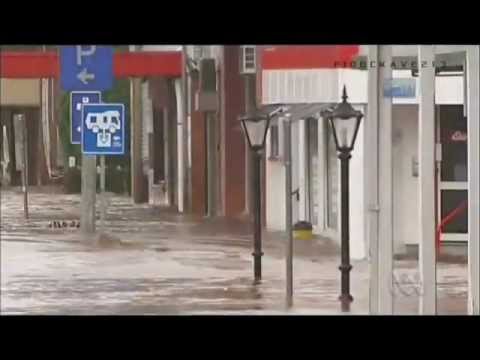 More Recent Articles