by Hiko Mitsuzuka @TheFirstEcho
So far, in 2016, we've been blessed with new X-Files episodes, Independence Day hitting theaters in the summer, and new performances from Natalie Imbruglia.
If THAT doesn't scream 1996, then feast your eyes on the sneak peek of the James Franco-produced remake of Mother May I Sleep With Danger, the cult NBC movie-of-the-week that starred Tori Spelling as an unlucky-in-love gal who stumbles upon a fatal attraction. To celebrate the 20th anniversary of the camptastic flick, Franco produced a remake -- this time with lesbian vampires! -- for Lifetime!
AND the revamp features Spelling and her original co-star, Ivan Sergei, in supporting roles! 
Start scheduling your viewing parties NOW for June 18:
by Hiko Mitsuzuka @TheFirstEcho
The Lobster, from "visionary" filmmaker and writer Yorgos Lanthimos, is an unapologetically absurdist film that might also be the darkest comedy in recent memory.
Colin Farrell plays David, a pathetic sad-sack who arrives at a very special countryside retreat where he must surrender his clothes and swap them for the blandest J.Crew uniform you've ever seen; it's almost like a boarding school for adults. He's a sad-sack because his wife left him for another man, and the retreat is "special" because it's the place where single people like David are assigned to meet a suitable mate within 45 days...or else they'll be turned into the animal of their choice (via a never-seen "Transformation Room") and released into the wild.
The audacious film, co-written by Efthimis Filippou, is set in an alternate universe in which the world imposes strict rules on love and romance, and Lanthimos treats the story with deadpan precision. Farrell, with a round belly and bushy mustache, certainly plays against type as David. And David's similarly single peers, perfectly played by John C. Reilly and Ben Whishaw, are just as sad and hopeless. However, the entire film isn't just one, big Debbie Downer. It's more shocking than melancholy, and that's because we're witnessing a biting commentary on how our current society views and treats its single population. The Lobster treats its partnerless folk as lonely, incomplete beings who aren't achieving life's all-too-important goal: to fall in love and spend the rest of your life with your seemingly better half.
When David decides to escape the retreat and join a rebel faction called The Loners, the film dramatically switches gears, and their world becomes a little darker. It is here where he meets an enigmatic stranger played by Rachel Weisz (credited as Short-Sighted Woman) who helps him adjust to the wilderness in which they live and the risky missions they must take. Naturally, a connection is made, but it may be too late for a romance.
By the time the final act rolls around, things take a depressing turn, and you'll either be on board or off when the satire plunges into an abyss from which there is no return.
Either way, you'll come out of this movie looking at your own world a little differently, and isn't that a true sign of a great and refreshingly original film?
RATING: 4/5 stars
by Hiko Mitsuzuka @TheFirstEcho
Heading into Mother's Day weekend, we have been blessed with a pair of pop jams that would very much like to be your Summer Song of 2016.
First up is Ariana Grande's "Into You," a pretty irresistible piece of pop fodder that'll make you bop your head while driving to work, thinking about that crush you should've made a move on last weekend.
Get "into" it. We certainly are:
And then there's Justin Timberlake's latest, "Can't Stop The Feeling," which is actually the leading track from this fall's Trolls, a star-studded animated film from Dreamworks Animation. (Well done, marketers.) While it may not be anything groundbreaking (after all, it's from a family film, so it needs to be safe), it's certainly a jam that'll make you roll down those windows while driving to work in the morning. It hits all the quadrants; soccer moms will be blaring this in carpools while Timberlake die-hards will rejoice the return of one of pop's powerhouses.
The video features cameos from JT's vocal co-stars from the movie. It's an expectedly cute and carefree affair: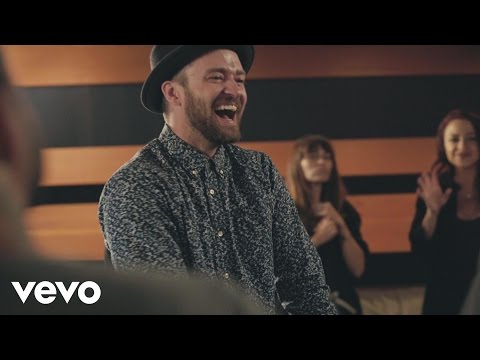 Whaddya think?
by Tim Murdock @timmurdock
It was the spring of 1996.
I was a senior in high school and in the middle of doing my last high school musical, Bye Bye Birdie, thankful for having zero songs to sing but a few zingers to deliver as Hugo that would hopefully steal the scene. All my friends had college plans, and I just wanted to land in Hollywood and mingle with the casts of hot shows like Melrose Place and Beverly Hills, 90210. I was clueless about how I was going to make this happen, but I was very good at being distracted by all things Hollywood.
One major distraction for me was The Craft, which opened on the first weekend of May. I really wanted to see it because I enjoyed director Andrew Fleming's work in the Lara Flynn Boyle comedy Threesome and the odd horror movie Bad Dreams. Actress Christine Taylor (the future Mrs. Ben Stiller who played Marsha Brady in the Brady Bunch movies) had a role in The Craft, and this was my limited knowledge going into the theater on opening night -- because back in 1996, we just had a trailer, a poster, and maybe a local review in a Columbus, Ohio newspaper to go off of. No IMDB or Rotten Tomatoes at our fingertips, kids!
Let's start at the beginning: the movie kicks off with a fabulous soundtrack, full of 90s artists. (
I used to own both the score and the soundtrack and listen to them on cassette tape
.) Let that nerdism soak in for a minute. The best song for me was Love Spit Love's version of "How Soon is Now," which is still on heavy rotation to this day in my car. It was also the theme song to The WB's witchy drama, 
Charmed
, which was -- let's face it --  basically created because of
The Craft
.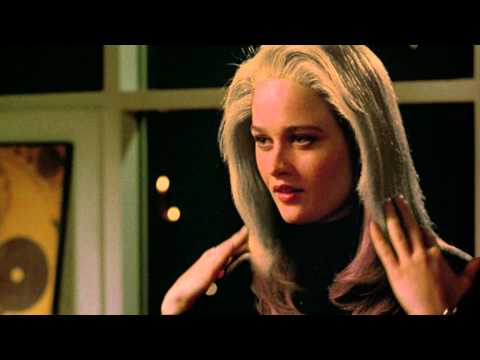 The movie stars Robin Tunney as the New Girl of a preppy private school who is the fourth body needed to complete a coven for three other witches played by Party of Five's Neve Campbell, Rachel True, and the super nutty Fairuza Balk. (Hooray for preppy uniforms!) Each girl has her own special power; some abuse it, some keep it in control. The movie could have been complete trash, but it's written and acted well enough to leave your brain at the door and fall under its spell. (DISCLAIMER: I am not a fan of anything supernatural, but if you add bitchy teenaged girls -- ahem, Heathers -- I am in!
The Craft may have beat Scream to the theaters by seven months, but it really let Hollywood know that teen audiences indeed have a appetite for well-written movies with great characters. (And this was long before anyone considered adapting a YA book series into a franchise!)
The main reason why I loved The Craft so much (and still do) is because of its location. No fictional town here -- it's sunny Los Angeles! After the opening credits, we get to see LAX looking beautiful and dreamy in the rain. And to make an airport seem poetic is a great accomplishment. I remember thinking, as an 18-year-old, "I want to go there as soon as possible after finishing Bye Bye Birdie and hang with these cool actresses!" I mainly wanted to meet Christine Taylor, even though she was a side character. She was pretty and a scene stealer. I thought, in my crazy-ass mind, I can do that! I wanted to BE Christine Taylor! And I wanted to experience the laid-back vibe L.A.! I wanted to live there!
Thank goodness
The Craft
came along and opened up my mind to the dream of living the dream in Hollywood. However, what I've learned
in the past 20 years
 is that you need to keep that dream alive, because reality can sometimes slap you in the face, and you may never work in Hollywood or use your own craft to cast some spells.
One spell I am happy to cast is the one I put on my boyfriend, who's ten years younger than me and has never seen the movie. I get to enjoy it all over again, through his eyes, and keep my Hollywood dreams alive a bit longer.
by Hiko Mitsuzuka @TheFirstEcho
Director Garry Marshall completes his romantic holiday trilogy with Mother's Day, another brightly lit, star-studded affair in which good-looking folks in better looking homes bicker, cry, laugh, and fall in love within a safe 118-minute running time.
Thankfully there are less characters to keep track of this time around (believe it or not). The cast list here is minimal compared to the epic call sheets that must've been produced for 2010's Valentine's Day and 2011's New Year's Eve.
There's divorced mom Sandy (Jennifer Aniston doing her best...Jennifer Aniston), trying to adjust to the news of her dashing ex (Timothy Olyphant) getting married to perky twentysomething Tina (PLL hottie Shay Mitchell). There's Jesse (Kate Hudson), who struts around in Pilates outfits half of the time while hiding her marriage to an Indian doctor (Aasif Mandvi) from her racist, RV-driving parents (Robert Pine and Margo Martindale). There's Jesse's sister Gabi (Sarah Chalke), who won't come out of the closet and introduce her partner and adopted son to said racist parents (a storyline that might have worked in 1996). There's widower Bradley (Jason Sudeikis) who has to face the holiday for the first time without the mother of his two daughters. And then there's Kristin (Britt Robertson), a new mother who has reservations about marrying her cute British baby daddy (UK comic Jack Whitehall), probably because she's on a mission to meet the woman who gave her up for adoption (Julia Roberts, playing Miranda, a home-shopping network queen with the scariest orange 'do since Agnes Moorehead strutted across the set of Bewitched).
Yes, friends, we have reached that moment in pop culture in which Julia Roberts is playing a grandmother. 
How does this happen? Don't forget, Garry Marshall is practically responsible for giving the world Julia Roberts (remember a little film called Pretty Woman?), so one can't help but wonder if, behind every smile of hers, she's gritting her teeth saying, "I'm only here because this 81-year-old man discovered me, and I owe him every single fiber of my soul during the rest of his life."
You could say the same for Hector Elizondo, who appears in every one of Marshall's films, playing the same character who interrupts the narrative with a short, wisdom-filled speech that hand-feeds The Big Message to the audience.
Everything else about Mother's Day is as derivative and contrived as the headlines of the negative reviews it will inevitably receive. It is the broadest and most unimaginative of the kind of mass-appeal entertainment that attempts to woo millions of people with its shiny-happy sensibilities and hacky jokes.
For those of you who find guilty pleasure in light and airy schmaltz like this, it just might be the perfect springtime confection for you.
But I'm sure, without a doubt, it will be hard to impress even the biggest of those fans.
RATING: 1.5/5 stars
More Recent Articles