by Tim Murdock @timmurdock
It was the spring of 1996.
I was a senior in high school and in the middle of doing my last high school musical, Bye Bye Birdie, thankful for having zero songs to sing but a few zingers to deliver as Hugo that would hopefully steal the scene. All my friends had college plans, and I just wanted to land in Hollywood and mingle with the casts of hot shows like Melrose Place and Beverly Hills, 90210. I was clueless about how I was going to make this happen, but I was very good at being distracted by all things Hollywood.
One major distraction for me was The Craft, which opened on the first weekend of May. I really wanted to see it because I enjoyed director Andrew Fleming's work in the Lara Flynn Boyle comedy Threesome and the odd horror movie Bad Dreams. Actress Christine Taylor (the future Mrs. Ben Stiller who played Marsha Brady in the Brady Bunch movies) had a role in The Craft, and this was my limited knowledge going into the theater on opening night -- because back in 1996, we just had a trailer, a poster, and maybe a local review in a Columbus, Ohio newspaper to go off of. No IMDB or Rotten Tomatoes at our fingertips, kids!
Let's start at the beginning: the movie kicks off with a fabulous soundtrack, full of 90s artists. (
I used to own both the score and the soundtrack and listen to them on cassette tape
.) Let that nerdism soak in for a minute. The best song for me was Love Spit Love's version of "How Soon is Now," which is still on heavy rotation to this day in my car. It was also the theme song to The WB's witchy drama, 
Charmed
, which was -- let's face it --  basically created because of
The Craft
.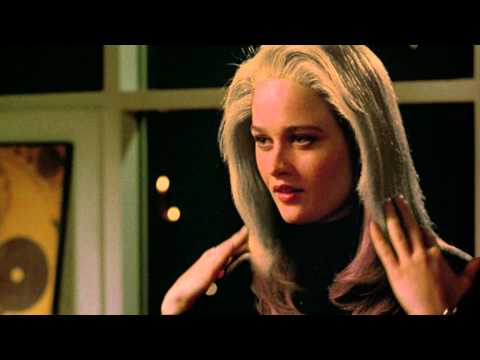 The movie stars Robin Tunney as the New Girl of a preppy private school who is the fourth body needed to complete a coven for three other witches played by Party of Five's Neve Campbell, Rachel True, and the super nutty Fairuza Balk. (Hooray for preppy uniforms!) Each girl has her own special power; some abuse it, some keep it in control. The movie could have been complete trash, but it's written and acted well enough to leave your brain at the door and fall under its spell. (DISCLAIMER: I am not a fan of anything supernatural, but if you add bitchy teenaged girls -- ahem, Heathers -- I am in!
The Craft may have beat Scream to the theaters by seven months, but it really let Hollywood know that teen audiences indeed have a appetite for well-written movies with great characters. (And this was long before anyone considered adapting a YA book series into a franchise!)
The main reason why I loved The Craft so much (and still do) is because of its location. No fictional town here -- it's sunny Los Angeles! After the opening credits, we get to see LAX looking beautiful and dreamy in the rain. And to make an airport seem poetic is a great accomplishment. I remember thinking, as an 18-year-old, "I want to go there as soon as possible after finishing Bye Bye Birdie and hang with these cool actresses!" I mainly wanted to meet Christine Taylor, even though she was a side character. She was pretty and a scene stealer. I thought, in my crazy-ass mind, I can do that! I wanted to BE Christine Taylor! And I wanted to experience the laid-back vibe L.A.! I wanted to live there!
Thank goodness
The Craft
came along and opened up my mind to the dream of living the dream in Hollywood. However, what I've learned
in the past 20 years
 is that you need to keep that dream alive, because reality can sometimes slap you in the face, and you may never work in Hollywood or use your own craft to cast some spells.
One spell I am happy to cast is the one I put on my boyfriend, who's ten years younger than me and has never seen the movie. I get to enjoy it all over again, through his eyes, and keep my Hollywood dreams alive a bit longer.
by Hiko Mitsuzuka @TheFirstEcho
Director Garry Marshall completes his romantic holiday trilogy with Mother's Day, another brightly lit, star-studded affair in which good-looking folks in better looking homes bicker, cry, laugh, and fall in love within a safe 118-minute running time.
Thankfully there are less characters to keep track of this time around (believe it or not). The cast list here is minimal compared to the epic call sheets that must've been produced for 2010's Valentine's Day and 2011's New Year's Eve.
There's divorced mom Sandy (Jennifer Aniston doing her best...Jennifer Aniston), trying to adjust to the news of her dashing ex (Timothy Olyphant) getting married to perky twentysomething Tina (PLL hottie Shay Mitchell). There's Jesse (Kate Hudson), who struts around in Pilates outfits half of the time while hiding her marriage to an Indian doctor (Aasif Mandvi) from her racist, RV-driving parents (Robert Pine and Margo Martindale). There's Jesse's sister Gabi (Sarah Chalke), who won't come out of the closet and introduce her partner and adopted son to said racist parents (a storyline that might have worked in 1996). There's widower Bradley (Jason Sudeikis) who has to face the holiday for the first time without the mother of his two daughters. And then there's Kristin (Britt Robertson), a new mother who has reservations about marrying her cute British baby daddy (UK comic Jack Whitehall), probably because she's on a mission to meet the woman who gave her up for adoption (Julia Roberts, playing Miranda, a home-shopping network queen with the scariest orange 'do since Agnes Moorehead strutted across the set of Bewitched).
Yes, friends, we have reached that moment in pop culture in which Julia Roberts is playing a grandmother. 
How does this happen? Don't forget, Garry Marshall is practically responsible for giving the world Julia Roberts (remember a little film called Pretty Woman?), so one can't help but wonder if, behind every smile of hers, she's gritting her teeth saying, "I'm only here because this 81-year-old man discovered me, and I owe him every single fiber of my soul during the rest of his life."
You could say the same for Hector Elizondo, who appears in every one of Marshall's films, playing the same character who interrupts the narrative with a short, wisdom-filled speech that hand-feeds The Big Message to the audience.
Everything else about Mother's Day is as derivative and contrived as the headlines of the negative reviews it will inevitably receive. It is the broadest and most unimaginative of the kind of mass-appeal entertainment that attempts to woo millions of people with its shiny-happy sensibilities and hacky jokes.
For those of you who find guilty pleasure in light and airy schmaltz like this, it just might be the perfect springtime confection for you.
But I'm sure, without a doubt, it will be hard to impress even the biggest of those fans.
RATING: 1.5/5 stars
by Hiko Mitsuzuka @TheFirstEcho
And the 90s nostalgia train keeps chugging along...
To celebrate the 25th anniversary of Amy Grant's crossover pop hit from 1991, "Baby Baby," Grammy-nominated singer-songwriter Tori Kelly teamed up with the Grammy-winning singer-songwriter to give the tune a fresh spin.
Upon its original release, the song took No. 1 on both the Top 40 and Billboard Hot 100 charts, while simultaneously hitting top 10 in 10 countries. The album it came from (the hit-filled Heart In Motion) garnered four Grammy nominations and was RIAA® certified 5X platinum.
*Tidbit: This was also on constant rotation on both my tape cassette deck and CD player throughout most of my preadolescence. (Nothing like a silver anniversary of something you cherish to make you feel nice and ancient.)
Check out what went on behind the scenes of the new recording (and hear a sample):
The impact of "Baby Baby" was a game changer not only for Grant, but for an entire genre. The song took No. 1 on both the Top 40 and Billboard Hot 100 charts, while simultaneously hitting top 10 in ten countries. The album bearing the song (Heart In Motion) garnered four GRAMMY® nominations and was RIAA® certified 5X platinum.
The new "Baby Baby" hits digital stores April 29.
by Hiko Mitsuzuka @TheFirstEcho
"They like to get the landmarks."
They sure do, Jeff Goldblum. They sure do.
The aliens who attacked Earth back in 1996 in Independence Day have returned in Resurgence, this time with a new weapon that can obliterate major cities more quickly and efficiently. And according to this new trailer, London seems to one of the metropolises that falls. (Where you at now, Gerard Butler?)
Check out the fireworks here: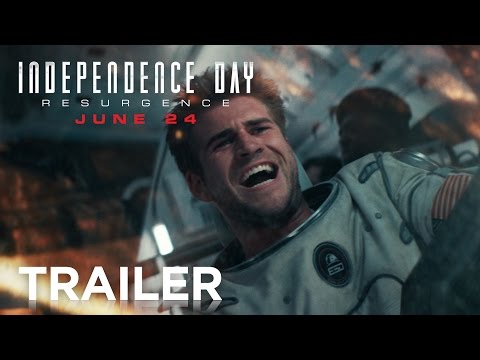 by Hiko Mitsuzuka @TheFirstEcho
Many thrillers resonate with certain audiences simply because their stories feel more plausible, and therefore more compelling, when they take place within a certain geographical setting and subtly observe and play with the particular facets of its culture. Any new mom adjusting to a new life in an intimidating and gothic Manhattan will certainly get freaked out by the tale of Rosemary's Baby, which toyed with parental fears in the late 60s. The original Poltergeist cracked the foundation of the nuclear family in the 80s, shattering the notion that the suburbs are safer than any city. And in director Karyn Kusama's The Invitation -- without giving too much away -- we finally have a chilling and pulse-pounding study on the self-involved, self-helpful culture of Los Angeles.
That said, I try to avoid using the word "satirical" here because that would take away from the visceral reaction I had to this movie. Made on a budget of $112,000, Kusama's lean, mean, and menacing machine sets a majority of the action at a beautiful home in the Hollywood hills. The scenario is something many should be familiar with: reuniting with friends you had promised to see more often, enjoying a lavish dinner, and shooting the shit over bottles of wine until someone gets a little too real and drops a truth bomb. It is particularly familiar to Angelenos because -- again, without giving too much away -- those who work in the industry usually find themselves surrounded by artist types who tend to adopt new philosophies to numb whatever pain or trouble they suffer from. (For those of you fortunate enough to see this movie during its limited run in L.A., you'll understand -- everyone else, it's available on demand and iTunes.)
At the center of The Invitation is Will (a bushy-faced Logan Marshall-Green), reluctantly attending this dinner party with his new girlfriend. He's reluctant because it's being hosted at the house where he and his ex-wife Eden (Tammy Blanchard) share a tragic memory -- the death of their child (NOT a spoiler). Eden now has a new man in her life, the handsome and eerily calm David (Michael Huisman), and all of their friends have been invited, reuniting after the tragedy that caused everyone to drift apart two years ago.
As the night goes on, and when unexpected guests appear and join the festivities, Will becomes increasingly anxious and starts to question the true intentions of their hosts. Is this guy just paranoid, clearly struggling with emotional issues...or is there something sinister lurking beneath the well-polished surface?
Kusama (Girlfight, Jennifer's Body) and writers Phil Hay and Matt Manfredi are masters of tension; the movie is thick with it. And the meticulous and deliberate pacing, along with a great investment in its characters, pay off -- big time -- once the story takes a jaw-dropping turn in its heart-stopping third act.
The Invitation is an extraordinary mental workout, one of the best psychological thrillers in years -- and so far, one of the best films of 2016.
Check out the nerve-jangling trailer:
More Recent Articles