A Word on Monetizing your Mailings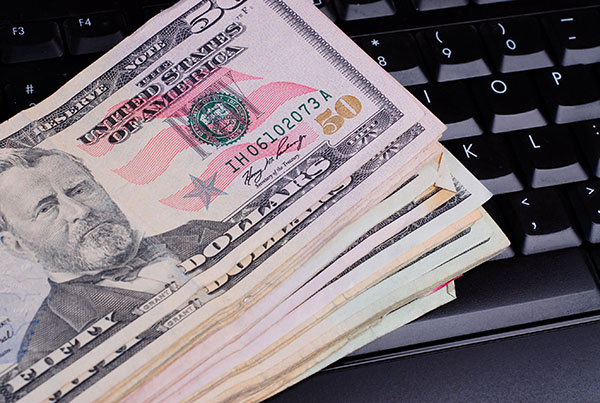 Monetizing can be a wonderful addition to your mailings as it can help offset your costs of maintaining a mailing list. However, if you haven't yet begun monetizing your mailings, there are a few things we want to touch on before you start. If you are currently monetizing your mailings, this will be a simple reminder, and we'll give a few ideas on how you can increase your efforts later in the post.
Your Purpose is Your Priority
It's true that your mailings can be a very powerful tool in monetizing your online efforts, and because of this we, as publishers, must put extra thought into our choices. The quality of your email list relies on the trust between you and your audience. When choosing which methods, you'll use to earn revenue, ensure that your choices do not violate the agreement you made with your reader when they gave you permission to access their inbox.
It is also important to remember, as much as we try, we cannot always please everyone. Unsubscribes happen and as a blogger or small business owner, we should not take this personally. (Even though it's hard not too sometimes!) Think of it this way, you are paying per unique active subscriber. Do you really want to pay for people who are not interested in your content or products? Those who unsubscribe are self-selecting out of your potential client base. In reality, this is A-Okay! It leaves you with a more focused list.
PRO TIP: Pay close attention to any spikes in unsubscribes when you change your monetization strategy. Check your FeedBlitz reporting to see why a reader has unsubscribed. Use this information to guide your choices about content and your monetization strategy moving forward!
Often, significant changes in your strategy can lead to a temporary bump in the rate readers unsubscribe. This is perfectly normal and will settle out over time.  Unsubscribes happen because not everyone will be open to your new strategy. It is part of the growth process, which can be uncomfortable at times, but it's often necessary as our sites grow and change with us.
Keep an eye on your open rates.
Coupon and deal bloggers aside, the open rate goal for your list should be about 20%. In an ideal world, every subscriber would open, read, click through and rave about every mailing we send. However, we all know this isn't the case. (Trust us, we'd love for that to happen, too!) That is why the average open rate falls at about 20% for most mailing lists. And to be even more complicated, the 20% that opens your email one day, most likely won't be the same 20% that opens your email the next.
While this can seem frustrating, if you notice a sudden, recurring drop in open rates after implementing your monetization tactics, take a few minutes to decide if it is a result of your monetization strategy or a consequence of one of the following conditions:
The content has drifted from what was originally promised.

The content has dropped in quality.

The content has increased or decreased in frequency.

The mailing itself is no longer being seen, perhaps landing in spam folders. Watch your content carefully when trying to make a sale, take a tour of your spam folder to see what terms and practices to avoid. Too many punctuation marks, too much repetition of terms like "free" or "deal" look spammy.
Working with Your Monetization Strategy
If you've been monetizing your mailings for quite some time now, you are most likely past the regular fluctuations of beginning an initial monetizing strategy. You can very well be positioned strategically enhance your efforts.
An example of this would be testing the various layouts and number of ads which appear in your mailings. Do you prefer square ads between posts, or have you tried for a marquee or banner ad? Do your ads appear after every post, or every 2-3 posts in weekly or monthly mailings? These are all items you can easily adjust in your FeedBlitz ad dashboard. If you plan on editing your ad placement or frequency, we recommend allowing the changes to remain in place  for at least 1-2 months in order to truly gauge the effectiveness of the change as ad revenue fluctuates with the market
When it comes to sponsored and affiliate content, when is the last time you spoke with these vendors? Have you considered updating your contract to include guest posts from their representatives? Or possibly adding their logo to your template for a select time frame. At FeedBlitz, we like to batch our content into monthly or bi-monthly themes. This could be something you may consider offering to a vendor – sponsoring a month-long theme as opposed to an occasional post. There are many options when working with sponsors or affiliates! Re-examine your strategy and pinpoint any areas to shine new light on it.
In the end, it's always best to remember that your website is your platform and you ultimately determine the tactics which will best move you forward. If at first your subscribers are not happy about your jump into monetization, they either will be one day, or they will make way for those who are.
As one publisher so appropriately phrased it to us at a blogging convention:
It's your own, personal sandbox. What toys you choose to put in your sandbox is up to you, you're the owner, but don't be surprised if there are some people who are no longer interested in playing in your sandbox after you shake things up a bit. That's OK. There's another sandbox which fits them perfectly, and that leaves an open space for new people to join your sandbox to play.
We really do love hearing from our readers! If you have any questions on today's post or would like to offer a topic for a future post, please send us an email at support@feedblitz.com, chat, check out our Help Forum, or give us a call at 1.877.692.5489. Our Support and Sales Desk is available Monday – Friday from 9 am to 5 pm EST.
-•-
Easy enough for a blogger to set up in seconds, powerful enough for sophisticated corporate email campaigns, FeedBlitz is an RSS, Email, and Social Automation Tool to take your email marketing to the next level. Visit us online to learn more or start your 30 Day Free Trial!