Delegate and Deliver with FeedBlitz Multi-User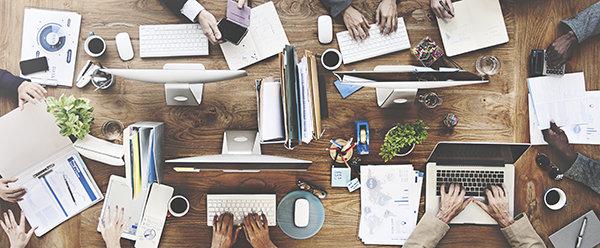 Growing your website or enterprise can be a wonderful experience—entering new territories, starting new ventures, increasing your customer base—the thrill of expansion propels you from one project to the next. With growth comes scaling and hiring, whether you're welcoming new staff members to the team, working with a virtual assistant, or reorganizing your company. Now you're delegating tasks to accomplish your goals more effectively and efficiently.
However, when you delegate your email marketing to others, there's a slight problem. Sharing your login grants your new employee access to everything in your account. But wouldn't it be great to offer access to some areas of your FeedBlitz account while limiting the accessibility of others? To grant rights to edit or work in certain areas but keep your financial and monetizing information on lockdown? Or vice-versa perhaps? All of this and no worries about compromising your privacy?
Problem Solved! Introducing Multi-User
Today we're announcing FeedBlitz has grown with you, adding multi-user capabilities. Give others the ability to work on your email marketing projects, within restrictions and limits set by you, while still maintaining your privacy.
When you add a user to your account, you assign one or more of the roles listed below. You can also narrow down specific tasks and responsibilities for a user further by limiting their scope of capabilities, ensuring organizational boundaries and privacy restrictions are protected every step of the way.
Site Manager: This role has the ability to edit, create, and control anything site-related. This includes access to mailing lists, subscribers, feeds, funnels, as well as editing templates and subscription forms the site contains. You can restrict a Site Manager to a few specific sites or allow access to them all.
User Manager: For larger organizations, you can delegate user management to someone else. This role is a great fit for project managers, large enterprises, or those working with a larger team of individuals.
Account Manager: Now you can hand off billing to your accountant, purchasing department, or office manager. With this role, you delegate management of your own profile to another team member. Extend the scope to access financial information, including payment method, receipts, advertising options, and affiliate revenue reports, or keep the scope narrow to basic profile content only.
Improving Your Effectiveness, Controlling Your Privacy
Whether you're a blogger, business owner, online entrepreneur, or corporate manager, nearly all levels of your email marketing can benefit from multi-user. Not only will these roles allow increased privacy measures, but as you delegate tasks to others, the opportunity to increase your efficiency and productivity exists as well.
Interested in starting with multi-user? Begin your free 7-day trial here, or open the User Menu by hovering over the green Welcome button and selecting User. From here, you will be able to begin adding new users and assigning roles. After the 7-day trial, you will be billed $25 per month per additional user. There are no limits to how many users you can have, and you are free to grant each user as many roles as you please. Multi-user fees are adjusted as you add or remove users, with updated charges showing on the next billing cycle.
Expanding your empire doesn't have to be paired with any concerns over granting full access to your account. As your email marketing needs grow, FeedBlitz is ready to grow with you. Our multi-user capabilities are yet another way we are evolving to support your success.
Begin your 7-day trial of multi-user!
Our team is ready and standing by to assist in any way possible as you incorporate multi-user with your FeedBlitz Account. If you have any questions on multi-user, please email support@feedblitz.com. Our team is also available via chat, our Help Forum, or by phone at 1.877.692.5489. Our Support and Sales Desk is available Monday – Friday from 9 am to 5 pm EST.