Hitting Send with Confidence, not Concern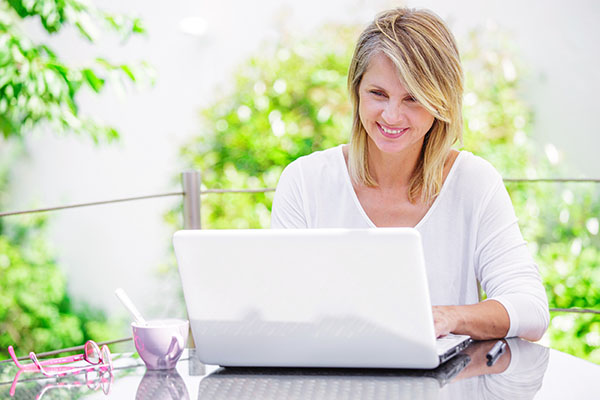 Hitting publish on one of the best pieces of content you've ever written—or hitting send on the greatest email ever—feels completely amazing. You step away from the computer feeling strong, accomplished, ready to tackle the next project head-on. Later, though, when you return to your computer to check how your mailing did, you discover that even with your phenomenal content, barely a fraction of your list has opened it, with some subscribers writing to complain that they never even received it.
We don't need to dive into how disheartening this moment feels, or how utterly infuriated or disappointed this discovery leaves you.
The culprit here can be poor deliverability. If your emails are rejected by your subscriber's mail servers, they will never be seen as they don't make it to the mailbox. This is one of the many reasons why we continuously work to ensure the highest deliverability rates possible to all of our publishers. This is our top priority at FeedBlitz, because the last thing you should ever concern yourself with is whether or not your emails were delivered!
What is deliverability?
Deliverability is exactly what you'd imagine it to be: the ability to deliver. In email marketing, it is the ability of your bulk email service provider (ESP) to deliver your emails effectively to the mailboxes of your subscribers. All major ESPs operate on what is called a deliverability rate which shows the amount of emails able to successfully be delivered at any given time. Since our inception, FeedBlitz has consistently operated on a 99.75% or higher deliverability rate for our publishers. We do NOT play around when it comes to this number and guard our systems fiercely to ensure it stays at or above this percentage.
Why does a high deliverability rate matter with your bulk ESP?
The higher deliverability rate of your bulk ESP, the more likely your emails are going to reach your subscriber's mailboxes. According to Cisco's 2017 Annual Cybersecurity Report, 2016 showed the highest rate of SPAM since 2010. A whopping total of 65% of all emails sent in 2016 were spam. 65%! That's an insane amount of spam being sent out to the world. It's no wonder Internet Service Providers (ISPs) are cracking down when it comes to who they will accept email from and who they block.
Our mission as your ESP is for your mail to be accepted by ISPs. To do that we continuously show ISPs our sending servers are trusted, reputable senders of high-quality email. As a result, the emails we send on your behalf are delivered to your subscribers' mailboxes.
Doing this involves many moving parts. These consistently applied policies include requiring dual opt-in for everyone, and how we manage imports. There's also the technology and operational side of things. We check our ability to send to major ISPs from all servers we use every 180 seconds. We send emails using our own dedicated servers. We use third party monitoring services, track every list from every publisher 24 hours a day to make sure that subscriber interactions follow expected norms, and we establish and maintain our domain and IP reputations. And then you have DKIM and SPF authentication (also known as sending authentication settings, monitoring DMARC, integrating with Feedback Loops (FBLs), and much more. That may seem like a lot of tech talk, but the good news is it's a lot of tech talk that you don't have to think about.
FeedBlitz sends millions of emails each day. All this attention to detail and quality behind the scenes is the reason we hold a consistent 99.75% or better deliverability rate on your emails. In two words? Worth it.
Quality Counts
These practices for safeguarding our deliverability rate aren't something new we've recently implemented. Dual opt-in and import validation aren't simply formalities. We don't view our excellent deliverability as an added bonus feature, reserved for certain special clients or big lists only. It's the very heart of what we do for everyone: Continuously protecting and differentiating your emails from the influx of SPAM mailboxes receive, getting your emails to your subscribers.
What's the point in sending an email if it isn't even making it to your subscriber's mailbox? There isn't one.
Should you have any questions regarding deliverability of your emails, please do not hesitate to send our team an email at support@feedblitz.com. You can also chat, check out our Help Forum, or give us a call at 1.877.692.5489. Our Support and Sales Desk is available Monday – Friday from 9 am to 5 pm EST.