How To Create A Successful, Profitable Relationship With Affiliates by Lynn Terry
Before you can create a successful relationship with your affiliates, it's important to understand the expectations upfront. Both yours and theirs. It is not the affiliate's job to sell your products. Their job is to pre-sell the product, and bring you new potential customers (traffic).
Conversions are your responsibility, both at first contact and in your follow-up process. And of course customer satisfaction and affiliate payments. Affiliates do like to get paid – on time. 😉
Interact With Your Affiliates Publicly
You may not be able to keep tabs on every single affiliate in your program, but you definitely want to keep a finger on the pulse of your super affiliates.
Set up Google Alerts, groups in TweetDeck or HootSuite, a directory in your Feed Reader, or however it is most convenient for you to keep an eye on their promotions.
This allows you to enter the social media conversations, and/or the discussion within their blog comments, and provide additional support and credibility. Not only does this increase conversion rates, but it also strengthens your relationship with the affiliate " which will give them incentive to continue promoting for you.
Give Special Requests Serious Consideration
Super affiliates want a person they can talk to and work with directly. Someone who has the power to pull strings, make changes, and get things done. They usually have special requests, and you want to give these serious consideration. At the very least, always respond with the reason you can't fill that request.
To give you examples they may ask for special landing pages, exclusive special offers, unique coupon codes, or an interview. When you go the extra mile for an active affiliate, they'll go the extra mile for you.
Be A Team Player
Treat your top affiliates " your super affiliates " like partners. Consider them part of your team. Keep in mind that they spend their day interacting directly with your target market, or with a specific subset of your market. They will often have valuable feedback that could be as much an asset to your business as the sales they generate.
Your top performers are more than just affiliates, they are usually Market Leaders in their niche. Be available and let them know you are interested in working with them personally. Take very good care of them " and they'll feel comfortable that you'll do the same for the customers they send your way.
We've discussed why you need affiliates, where to find affiliates, how NOT to treat your affiliates and now – how to create successful relationships with your affiliates. I hope you've enjoyed this series, and see the value in creating personal (profitable) relationships with the super affiliates in your space!
About Lynn Terry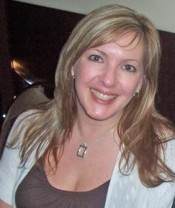 Lynn (@LynnTerry) has been working from home and online for more than 14 years, and is both a super affiliate and a professional blogger. Subscribe at http://www.ClickNewz.com for creative ideas and actionable tips you can use today!