How to Socialize Your Emails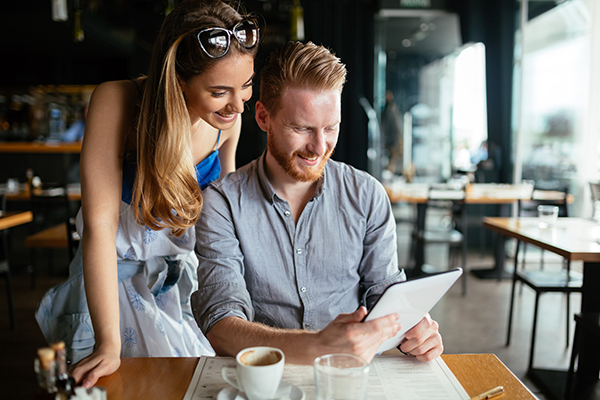 When integrating your email marketing into your overall marketing plan, it is essential to consider the intersection of social marketing and your emails. At FeedBlitz, there are three main areas to integrate your social media marketing with your email marketing. You can work with all three or simply focus on one at a time, whichever suits your audience best.
Autopost to Twitter, Facebook or LinkedIn
All publishers have the ability to autopost new updates to Twitter, Facebook and/or LinkedIn.  This feature can be enabled by selecting your site from the site dashboard and choosing: I Want To…Set Up a New…Social media posting. You will be able to select which channel you would like to initiate or edit from here.
Pro Tip: With Twitter, you can automatically add hashtags to each post. This is a great feature if you post with one major focus, i.e. #emailmarketing, #DIY, #glutenfree, etc.
Not only does autoposting reduce the need to manually post new updates to each individual channel, it can add to the frequency of  your posting when used in conjunction with manual posts in order to reach a broader audience.
A few important notes on autoposting:
Within the publisher dashboard, you can only connect one account from each channel. If you would like to add a second account to autopost updates, check out the steps in this Quick Tip on how to do that!
Autoposting is not on the same schedule as your automatic mailings. Posts are sent to social channels once it is picked up in your RSS feed, so within 30-45 minutes of the post going live on your site.
When your social accounts are linked to your FeedBlitz account, the number of followers are counted in your total audience found on your site dashboard. You are not charged for these followers, only unique, active email subscribers.
Add your Social Icons
When we  talk about adding social icons to your email template, there are two different ways you can do this.
Make your posts shareable by adding social sharing icons to each post. Your posts now are incredibly simple for your readers to instantaneously share without needing to visit your website first. You can able social sharing icons to your posts through your FeedBlitz RSS feed. Select your RSS feed then choose I Want To…Change…Per-post Sharing as seen below:      

Add your social icons within your email template. Our EZ Template Editor is designed to easily add your social channels as well as change the icons themselves if preferred. *Note: We recommend changing the icons to match those on your website for branding consistency! The location of your icons can determine the response of your readers. If your focus is to increase your social audience, place the icons towards the top of your template will increase this likelihood, however, if this is not a priority, you can add these icons to the bottom of your template.
Incorporate Your Social Content
Our publishers spoke, and our development team listened! Within all email templates is the ability to incorporate your Instagram, Pinterest, YouTube, Etsy and/or Shopify accounts. Doing so will pull the three most recent posts of these channels and display them in your mailings. There are many different possible benefits and reasons to do this, so we listed just a few:
Increase revenue within your Etsy or Shopify accounts by always having your newest products on display for your subscribers.
No more worrying about algorithm changes within Instagram when your subscribers can easily see what you've been posting.
Expand your audiences on these channels by introducing the content to your readers.
Link to a specific Pinterest board associated with your blog or product launch.
Capture audiences with your latest YouTube videos, enhancing your connection by incorporating visual and audible messages from you and your team.
It is important to know that pulling the three most recent posts from these channels also brings in the captions of these posts. If you would like to truncate or remove the captions of these images, send our Support Team a request, and we will walk you through the steps on how to do this.
Pro Tip: Do you find incorporating your social channels into your template creates too much content? Consider creating an automatic weekly newsletter with only your social updates! Think of it as a "What we've been up to around the Web!" update. Our team can work with you on setting this up as it is a great way to keep readers in the know, without overloading individual emails.
Working with all of the above are merely suggestions on how easily it is to integrate your email marketing with your social media marketing. It is our goal here at FeedBlitz HQ to make this integration as simple as possible.
While there is a fine line between over-socializing and under-socializing your newsletters, you will be able to determine the appropriate amount of social integration based on your unique audience. Spend some time testing what works best for you and your audience to find the ideal combination of social sharing, posting and integration.
If you would like for our team to take a look and offer suggestions on how to make your emails more social, just let us know! We're here to help as the success of your email marketing is at the top of our priority list.
Questions on anything in today's post or on any of our FeedBlitz features? Send our support team an email to support@feedblitz.com. You can also chat, check out our Help Forum, or give us a call at 1.877.692.5489. Our Support and Sales Desk is available Monday – Friday from 9 am to 5 pm EST.
-•-
Easy enough for a blogger to set up in seconds, powerful enough for sophisticated corporate email campaigns, FeedBlitz is an RSS, Email and Social Automation Tool to take your email marketing to the next level. Visit us online to learn more or start your 30 Day Free Trial!