Introducing Groups: The Newest FeedBlitz Feature!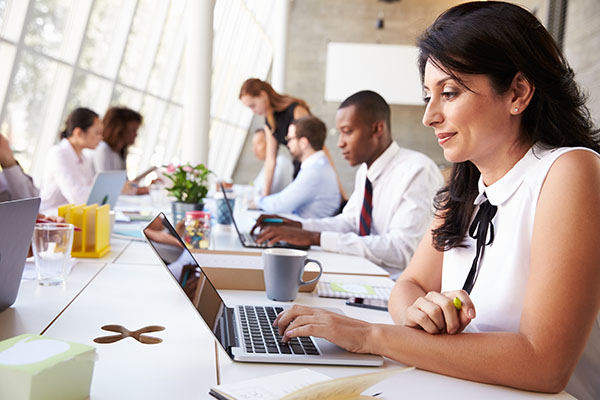 Your publishing capabilities are so much more than sending automatic emails powered by your RSS feed, and we want to make sure you're maximizing all the publishing capabilities we have to offer! Over the next few weeks, we'll be exploring these capabilities here on the FeedBlitz Blog.
First up in our series, we're going to explore one of our most recently released features: FeedBlitz Groups! We are always striving to bring you the latest features and capabilities in email marketing, and know you will be really pleased with this added feature.
What are Groups?
Groups are a new feature within the FeedBlitz publisher's platform.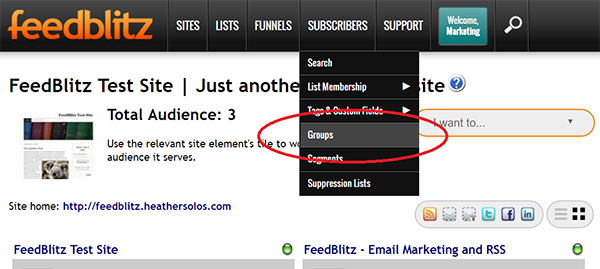 Not associated with any list in your account, a group is a separate, static list of emails. To create a group you can import emails, manually type them in, or add subscribers from a list with our move/copy feature. Your subscribers won't receive a notification when they are being added to a group as this feature is purely for publisher use.
What are some ways I can use Groups in my email marketing?
If you're ready to take your email marketing to the next level and begin target marketing your subscribers, groups are here to help you make it happen. With groups you can:
Pull subscribers who have opened a particular set of emails or clicked a select link in an email. This will help you narrow down those who are interested in a specific category or offer, information you can use to target these individuals directly in the future.
House subscribers who have previously purchased a product or completed a course. If you use one mailing list for sales pitches, create a group for those individuals who've purchased and you no longer want to pitch them on a particular product. We can assist you in setting up triggers for the subscriber to be automatically removed from a mailing list and added to this group.
Create a group of inactive subscribers as opposed to a separate list. When performing list hygiene, we often delete those subscribers no longer active in our list. Now you can create a group for these emails which will not affect your pricing tier.
Easily exclude or include subscribers from a mailing. You are able to use groups when sending On Demand or Newsflash emails under the Audience Inclusion and Audience Suppression tabs. Groups further narrow down or widen the scope of who will receive targeted emails without risk of a single subscriber receiving duplicate emails.
Use custom fields and tags on your subscription forms to create groups based on subscriber location. This is especially handy if you travel for speaking events, host conferences, or have multiple locations and offices.
Take some time over this next week to explore our new groups feature, even brainstorm different ways groups can help enhance your email marketing efforts. If you come up with a brilliant way to utilize groups, or even find yourself having great success using one of the methods we mentioned above, please send us an email to let us know! Your idea or success could be featured in one of our FeedBlitz social channels or in our Knowledge Base Support Forum.
Ready to get started utilizing groups in your account but want a little more information? Send us an email at support@feedblitz.com, chat, check out our Help Forum, or give us a call at 1.877.692.5489. Our Support and Sales Desk is available Monday – Friday from 9 am to 5 pm EST.
-•-
Easy enough for a blogger to set up in seconds, powerful enough for sophisticated corporate email campaigns, FeedBlitz is an RSS, Email and Social Automation Tool to take your email marketing to the next level. Visit us online to learn more or start your 30 Day Free Trial!